Choosing where to stay in Seoul can be difficult. For the first time visitor, it can be overwhelming. Jade House of Journey Count lived for a year in South Korea and shares her picks of the best neighborhoods, why they are a good choice for visitors and what you can do in each.
Where to Stay in Seoul
If you are exploring South Korea, one of Asia's most underrated destinations, chances are you are probably starting off in the pulsing capital Seoul.
Korea's capital offers an incredible introduction to this diverse country, with something for all types of visitors.
This guide will introduce you to the best neighbourhoods in Seoul so that you can find an area that fits your travel needs.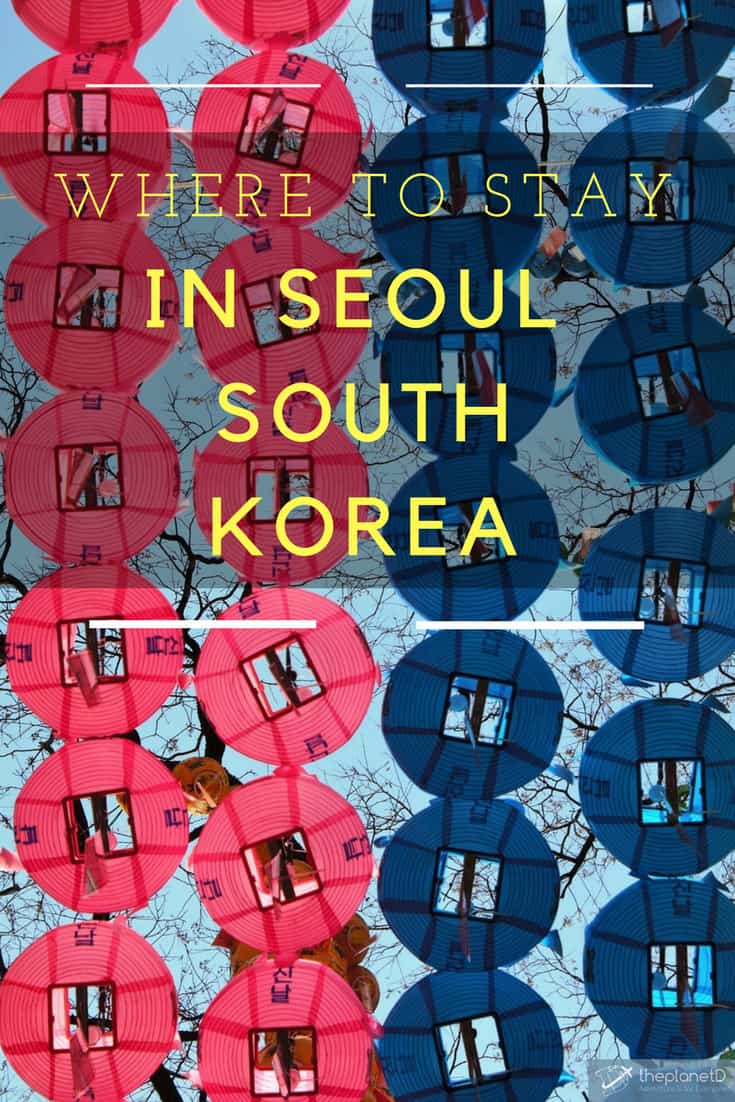 After living in South Korea for a year and exploring every corner of the country, I've come to believe that it is one of Asia's most underrated destinations. And the capital, Seoul, is one of the region's coolest cities.
Korea's capital offers an incredible introduction to this diverse country, and we travelled there often to explore new areas and show our own visitors around.
There is something for everyone, from art, history and shopping, to outdoor exploration and some of the best dining options in the country.
This guide will give you an idea of the area that would best fit your travel style and desires, find the best neighbourhoods to stay in and will encourage you to use Seoul's wonderful public transport system to explore the whole city.
Suggested Seoul Neighborhoods
If you want to skip directly to any of the neighborhoods in Seoul, click on the links below.
Seoul's Best Neighborhoods
Seoul Quick Tips
How to get around Seoul
You can buy a T-money or cash bee card to use on all subway and bus lines in the city. These can be purchased from, and topped up at, most convenience stores, including 7-Eleven, CU and GS25.
Getting from the airport
Seoul's Incheon International Airport is actually in a separate city, but it is incredibly easy to reach the city center. While Korea's taxi services are relatively inexpensive, especially with the addition of Uber, we recommend taking the convenient public transport system.
Two subway lines run to the city center. – the AREX takes about 45 minutes, and the regular service takes just over an hour.
If you are looking for something more speedy
Getting out of Seoul
There are a number of bus terminals in Seoul, and each run to different parts of the country (South, East, West etc.). Our advice would be to check the Visit Korea website for more details, or, even better, simply ask in your hotel when you get there.
On top of buses, there's an abundance of high speed (KTX) and low speed (Mugunghwa) trains which run from the capital to Mokpo, Daejeon, Daegu, Jinju and Busan. You can book online, in English, on the Korail website.
Seoul Districts
Seoul has 25 gu or "districts" but you'll find that even if I suggest staying in Insadong, maybe Myeongdong might be a good option too. Don't limit yourself.
As you can see from the map below, neighbourhoods are quite random but encircle the Hang River. Choosing where to stay in Seoul is easy once you get the hang of how the city works.
Suggested Hotels in Insadong
Luxury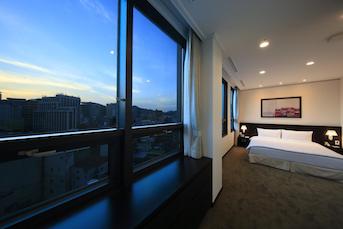 Beautiful self-catering apartments with excellent amenities in the heart of Insadong.
Check out Availability & Prices
Mid-Range
A traditional Hanok house with small but quaint rooms in a quiet area. Rooms include A/C and Free WiFi throughout the hotel.
Check out Availability & Prices
Budget
A lovely guesthouse with bright rooms and a rooftop garden. Every room has A/C and a flat screen T.V. A simple breakfast is available from 07:00 – 10:00.
Check out Availability & Prices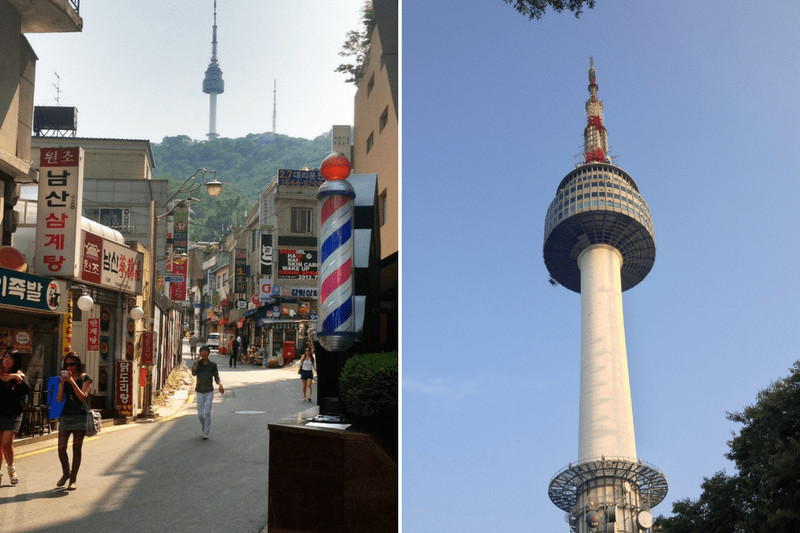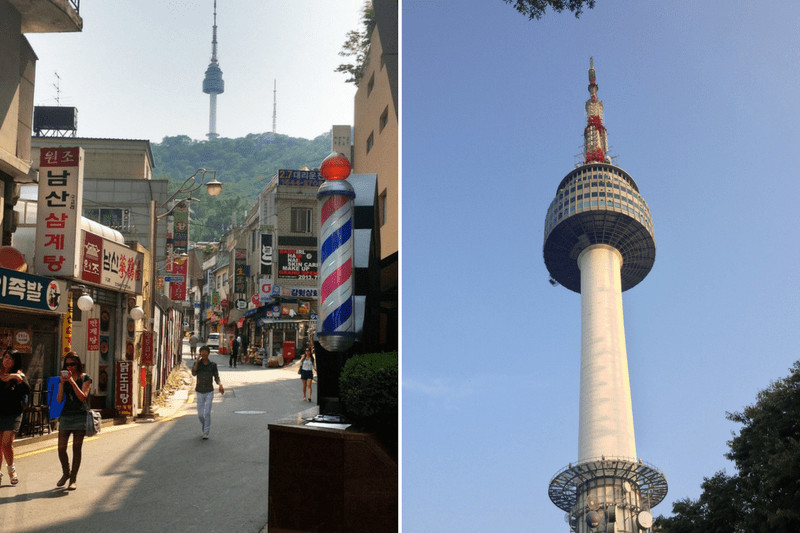 Located between Insadong and Namsan Mountain is Korea's shopping mecca Myeongdong.
Neon lines the streets and food stalls waft their smells along the pedestrianized paths in this bustling neighborhood, a complete contrast to the historic center.
If you are looking for hustle and bustle and great shopping the this is the place to stay in Seoul.
Suggested Hotels near Myeongdong
Luxury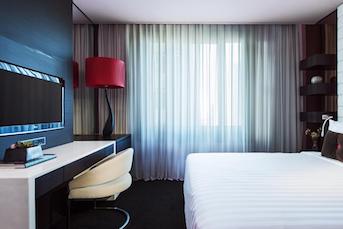 This 5* property has plenty of room options and an indoor pool with city views.
Check out Availability & Prices
Mid-Range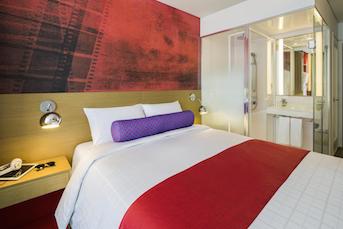 A stylish hotel with a stunning rooftop bar and free breakfast. Great location.
Check out Availability & Prices
Budget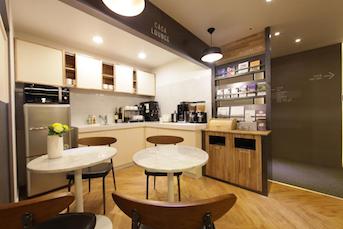 A simple but modern guesthouse walking distance from the subway and shopping.
Check out Availability & Prices
Things to See in Myeongdong
Namsan Tower – Across the street from exit 3 of Myeongdong subway station, there is a free shuttle bus that will ferry you up to the start of Namsan mountain.
From where it drops you off you'll have the choice of walking up the mountain or taking the cable car.
We'd personally recommend the walk, as it's not too far and offers impressive views of the city and mountains on the way up.
The view from the top is nothing short of incredible.
A trip up the Namsan tower gives you a real insight into quite how enormous the city is.
Buildings and mountains sprawl in every direction – you'll be blown away.
We recommend getting up the mountain with ample time for sunset.
Once it gets dark you'll see the lights flicker on district by district across the whole city – certainly not something to miss.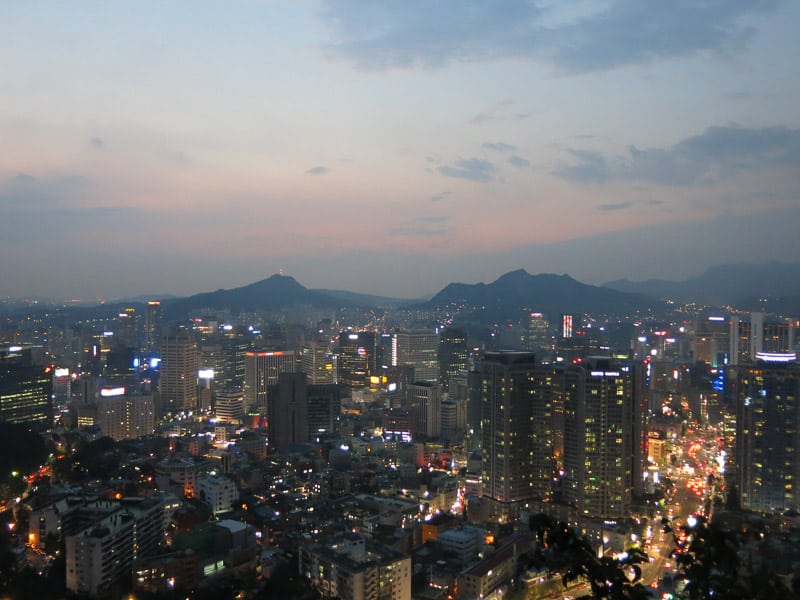 Cheonggyecheon Stream – Between Insadong and Myeongdong, you will find Cheonggyecheon stream.
This artificial reclaimed stream is a lovely place to take a walk and view the architecture of modern Seoul.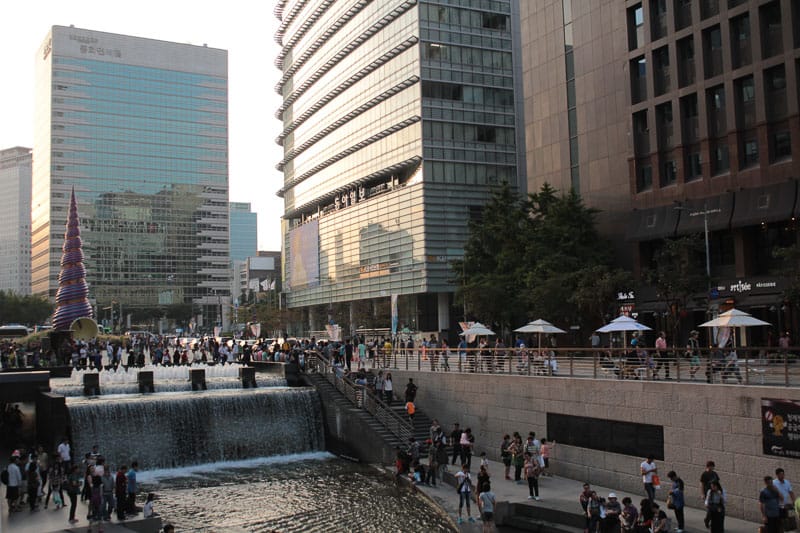 If you head East far enough, you'll end up away from the developed center, and in what locals would consider to be the real Seoul.
It's areas like this where you'll find enormous local food markets.
West along the stream, you'll hit Sejongdae-ro avenue with Gyeongbukgung palace at the end.
Along this road are statues of the great King Sejong, creator of the modern alphabet, and Admiral Yi Sun-shin, who defended the country against the Japanese under Joseon Rule.
Either side of this road, as well as under it, are some fascinating museums. The national museum gives an excellent overview of Korea's rich history.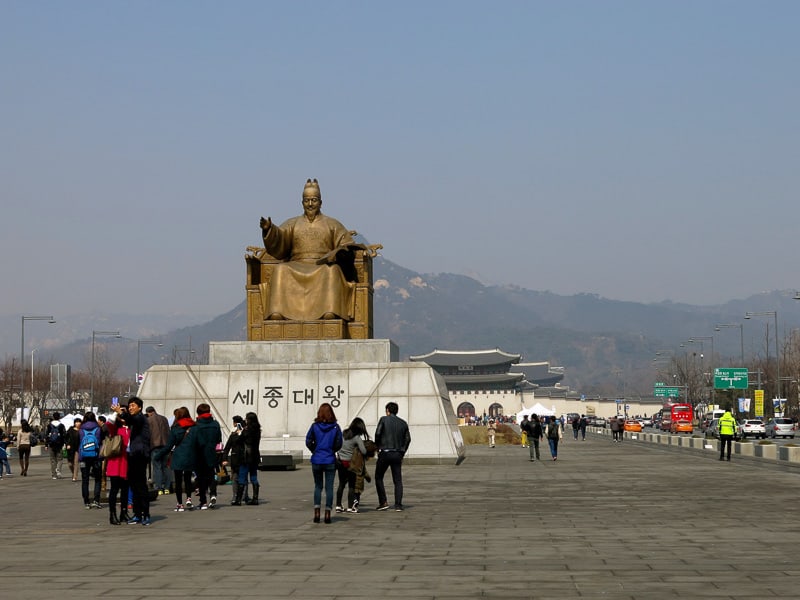 Getting There
Myeongdong sits between subway line 2 and subway line 4 with Euljiro 1, Euljiro 3 and Myeongdong stations creating a triangle across the neighbourhood.
Home to Hongik University, the Hongdae area is a great place to experience a more local side to the city and is famous for its nightlife.
For shopping, eating, and drinking, it rivals Myeongdong and is often cheaper.
On top of that, it's one of the edgiest and individual places in the whole country and the neighborhood of quite a liberal-minded arts University.
If you are a little younger and are looking for the party scene than this is the best neghbourhood in Seoul to stay in.
Suggested Hotels Near Hongdae
Luxury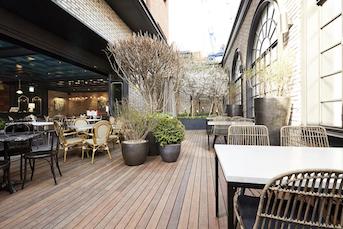 A stylish new hotel with beautiful rooms and great city views.
Check out Availability & Prices
Mid-Range
This boutique property is close to the action and has a peaceful rooftop garden.
Check out Availability & Prices
Budget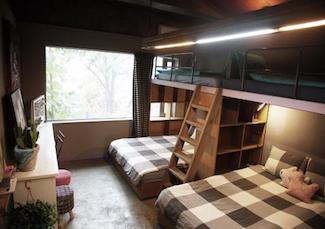 A small guesthouse with charming rooms and in a great location.
Check out Availability & Prices
Made famous by the catchy Psy song, Gangnam is one of Seoul's financial hubs and the center of the gargantuan KPOP industry.
Translated as South of the river, Gangnam is a little further afield than the other neighborhoods on this list, and it certainly feels different.
Full of highrises and shopping malls, this area is not for everyone and has prices to match. However, it is also home to plenty of incredible food and provides a fascinating insight into parts of Korean culture.
If you are into living the high life and love the nightclub culture this is where to stay in Seoul.
Suggested Hotels in Gangnam
Luxury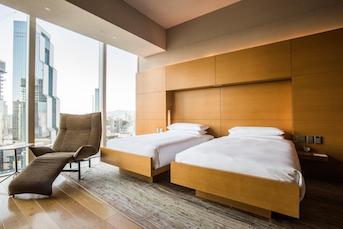 All the luxury you'd expect from Park Hyatt with an indoor pool and excellent city views.
Check out Availability & Prices
Mid-Range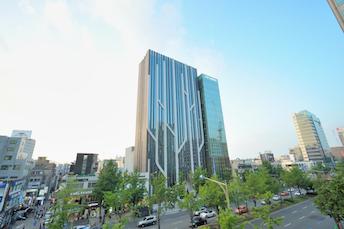 Consistently highly rated 4* hotel with its own Korean spa not too far from the Han river.
Check out Availability & Prices
Budget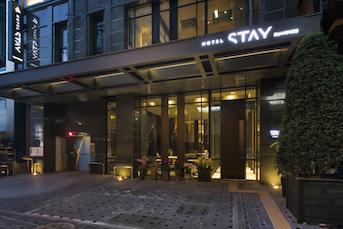 Beautiful rooms at surprising value and located nearby great local dining options.
Check out Availability & Prices
Things to See and Do in Gangnam
Bong Eun Sa – This beautiful temple sits peacefully amongst the skyscrapers, in the middle of Gangnam, and is a small haven of peace in an otherwise crazy neighborhood.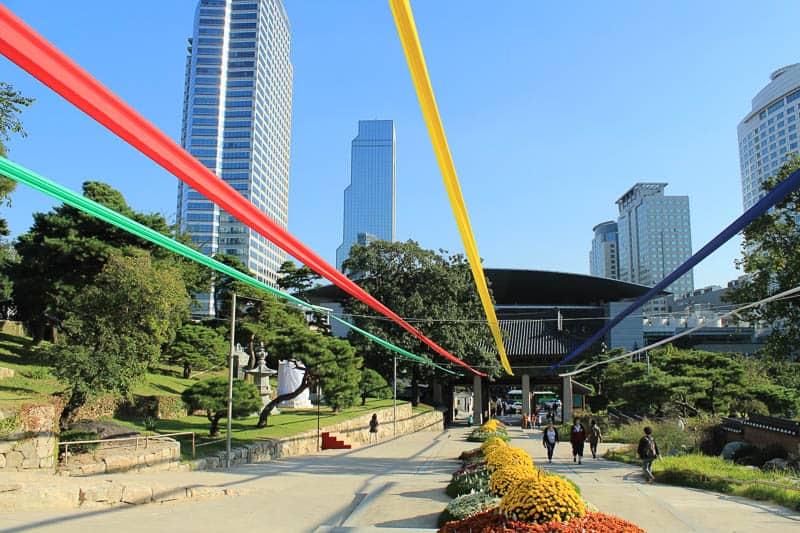 Samneung Park – An open green space in the center of Gangnam, this park is the location of a number of royal tombs and a wonderful escape from the busy streets.
If you are looking for something a little different on your trip to Seoul and love immersing yourself in local culture, then you should consider checking out a Hanok homestay.
Usually located in the beautifully preserved Bukchon village, these houses are made in the traditional wooden style and sleeping is on comfortable mats upon heated floors.
You'll also have the chance to connect with the local people keeping these accommodations alive, and they'll hopefully share some traditional meals with you too.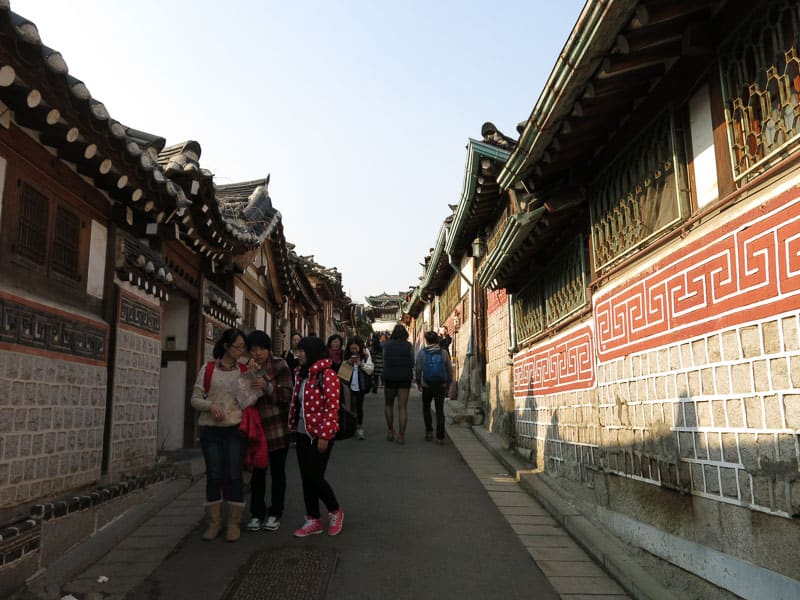 Luxury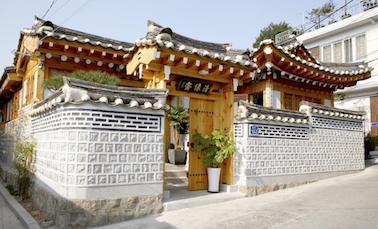 A stunning property with elegant touches in the center of Bukchon traditional village.
Check out Availability & Prices
Mid-Range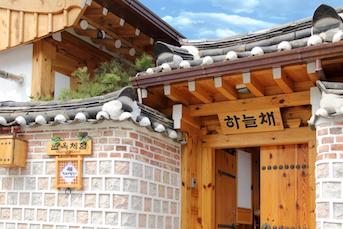 A thoughtfully decorated Hanok home within the alleys of Bukchon village.
Check out Availability & Prices
Budget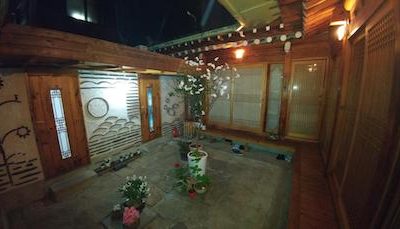 A beautiful home in a quiet neighborhood and one of the top rated hosts in the area.
Check out Availability & Prices
No matter which neighborhood in Seoul you choose to base yourself in, it's so easy to travel around the city to get a feel for each one.
While so many of Seoul's attractions are concentrated in the central neighborhoods, it is worth venturing further afield to experience the local hotspots and hidden gems of the city.
Take your time exploring Seoul, with plenty of breaks in adorable cafes and delicious restaurants – we promise you'll have an amazing time!