Slovenia is a country that reaches out and grabs you with its natural beauty from its small but captivating coastline to views of the stunning Julian Alps, this is a place for outdoor lovers to fall in love with the scenery–without breaking the bank.
Thre are a lot of things to do in Slovenia at bargain European prices.
It provides amazing value.
Travelers who don't pass this small country over for its better-known neighbors of Italy, Austria and Croatia (as well as a small sliver of Hungary) are greatly rewarded.
Things to Do in Slovenia 
I have rounded up my favorite unforgettable experiences to have in Slovenia. I hope you enjoy!
Hike in Triglav National Park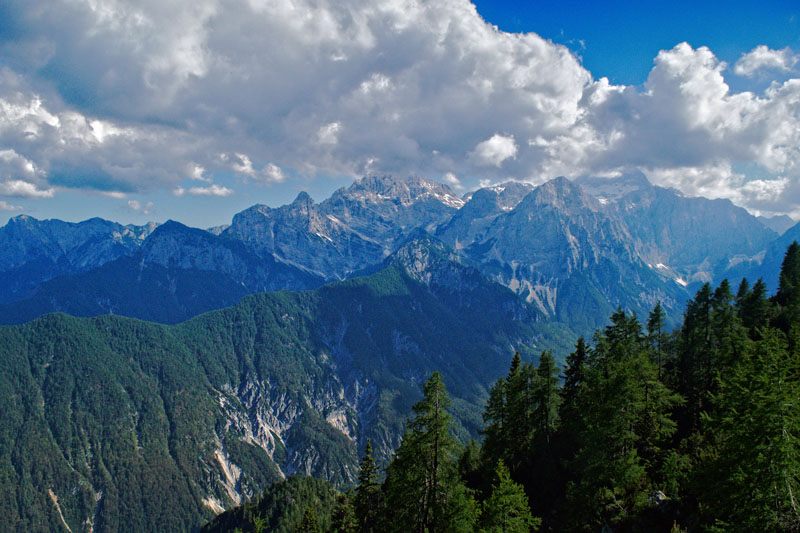 Triglav National Park's trails range from quick walks to technical, multi-day mountain climbs: no matter what your skill level, there is something for everyone in this park.
Whether you're walking along the Soca River or climbing among the clouds, the views of the Julian Alps will command your attention.
Looking for another similar destination? Check out these 10 Reasons to Visit Bulgaria
Check out some waterfalls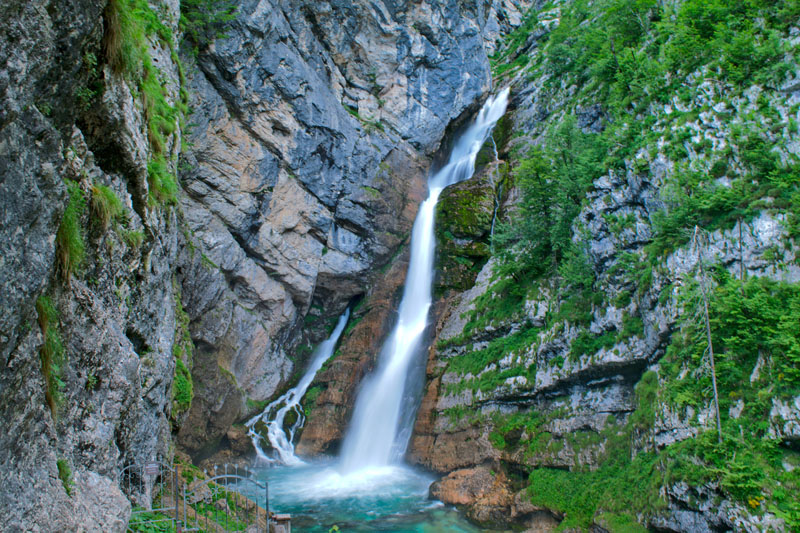 Slovenia is home to oodles of waterfalls (or "slaps", as they are called in Slovenian).
While you are in Slovenia, be sure to take in the majesty of its crystal clear water cascading toward the ground.
Love waterfalls? You'll love this photo story of Iceland's Waterfalls
Some of the waterfalls require a hike to reach them, but others, such as Pericnik Falls, are very easy to access–you can drive your car right up to the viewpoint!
Savica Falls pictured above drops 78 metres (240 feet) into a spectacular gorge. It is just 4km from Ukanc and once you reach the car park it is simply a 20 minute hike.
There is a walking path from town that takes 1-2 hours.
If you want something more challenging start at ,Rib?ev Laz and walk around Lake Bohinj for this longer 11.8km/7.3miles leisurely walk. Check out this list of waterfalls in Slovenia to discover your own.
Climb the town walls of Piran
The coastal town of Piran is set on the very tip of the peninsula that makes up Slovenia's modest coastline.
More laid back than the comparatively bustling nearby Portoroz, Piran's biggest assets are its quiet atmosphere and beautiful views.
Climb up the town walls of Piran (for free!) and look out over the entirety of the Old Town, ending in a point near the lighthouse.
Piran is nothing if not compact: the walk from the lighthouse at the end of the peninsula to the town walls at the rear of the Old Town shouldn't take more than 30 minutes.
Row to Lake Bled's small island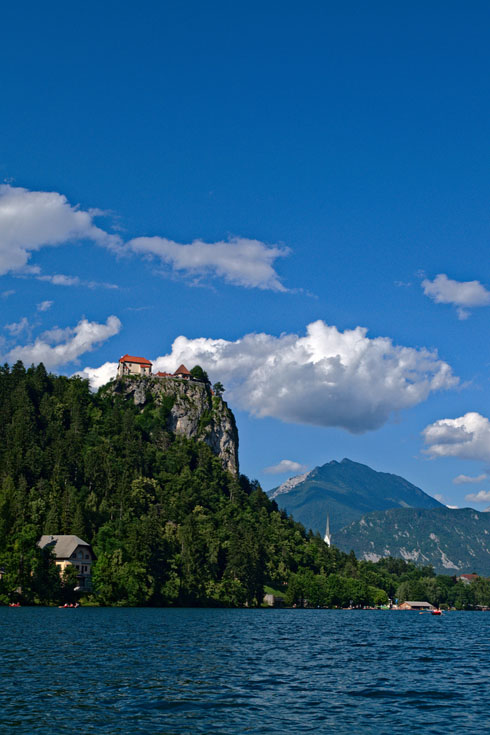 The view of the small island in the center of Lake Bled is the most famous view in Slovenia, and it is a well deserved fame.
Experiencing Lake Bled is like jumping into a fairy tale, and there's no better way to explore the lake than by renting a small boat and rowing to the island.
Grab a gelato from the stand on the island, enjoy views of the castle looming on a nearby cliff at the edge of the lake, and marvel over the brightly colored water–I guarantee that you'll leave Lake Bled feeling incredibly relaxed.
Want to spend more time at the lake after turning in your rowboat?
Go for a swim, bike around the perimeter, or visit Bled Castle for a completely different view of Lake Bled.
Tour the Skocjan Caves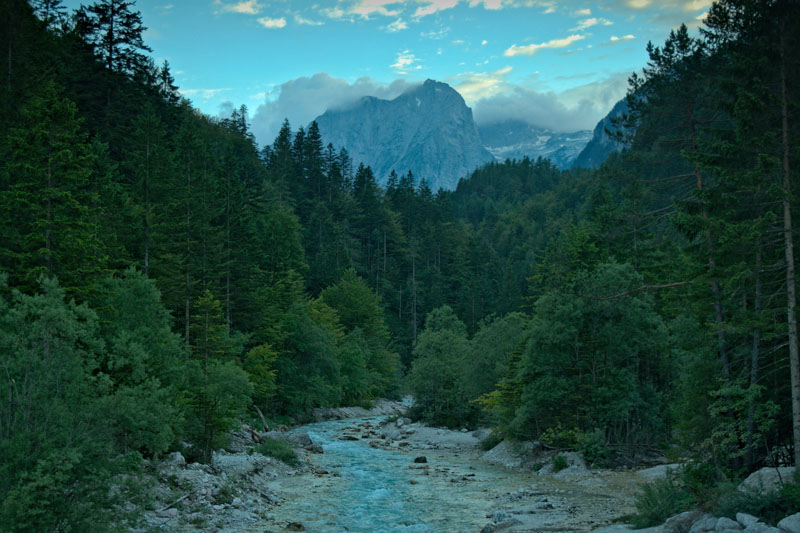 The Skocjan Caves are, hands down, one of the coolest caves that we have ever had a chance to visit.
The caverns are enormous, and the colors vivid. Best of all: Skocjan Caves is home to a rushing underground river that you will have the chance to walk over on a bridge–47 meters over, to be exact.
If you're anything like me, you will definitely have Lord of the Rings flashbacks here.
Take a stroll through Metelkova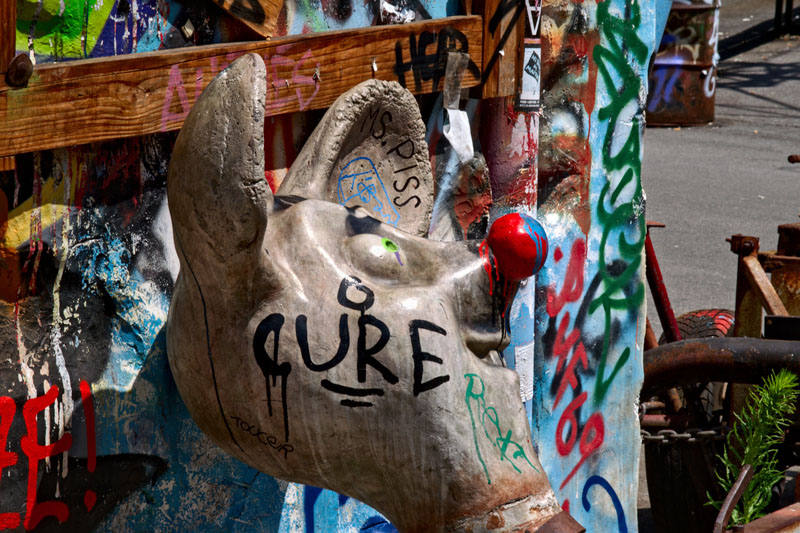 Slovenia's capital city of Ljubljana is unexpectedly quirky, complete with colorful buildings, unusual bronze statues in the Old Town (instead of men on horses, think kangaroos and interpretive pieces that look like humans with tails–sort of, anyway), and plenty of dragons.
Nowhere is this funky personality more obvious than Metelkova, the military-barracks-turned-squatter's-residence-turned-arts-district that is now home to clubs, bars, an art museum, and a hostel–along with some of the most vivid and fascinating street art that I have ever witnessed.
Even if you want to come to experience the nightlife, I recommend stopping by during the day as well, and don't forget your camera: the photo opportunities are in every direction.
Stand on the shores of Lake Bohinj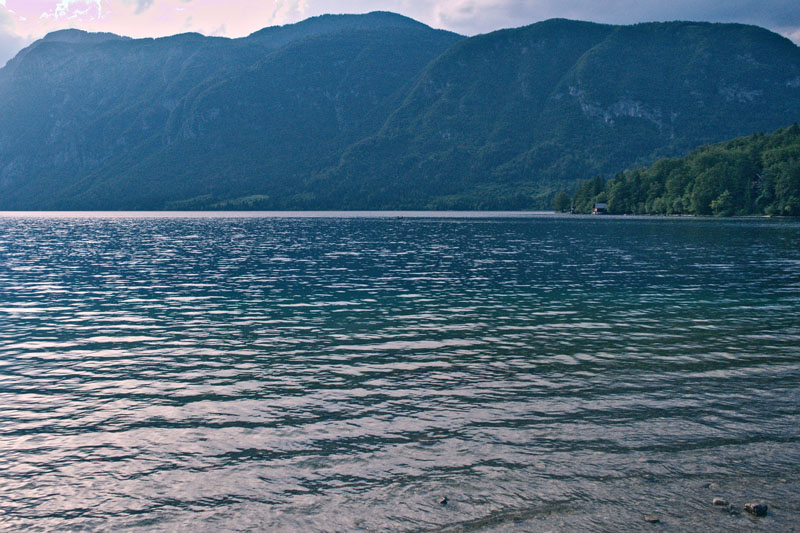 If Lake Bled is a manicured fairy tale, Lake Bohinj is its slightly more exotic cousin.
A bigger lake than Bled, Bohinj is surrounded by plenty of hiking trails. Its shores are dotted with rowboats and a couple of cabins, but it is easy to seek solitude here.
While you're in the area, be sure to check out one of my favorite waterfalls in Slovenia: Slap Savica is just a short drive away from Lake Bohinj.
Spend an afternoon at Vintgar Gorge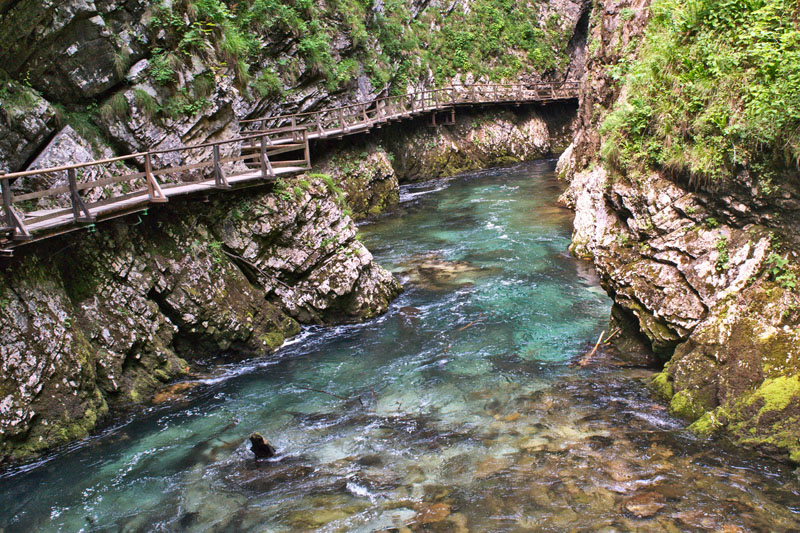 Vintgar Gorge is not a place for hiking as much as a place for ambling slowly along the built in path–but that doesn't stop it from taking your breath away.
Home to brightly colored water and tranquil views from all angles, Vintgar Gorge is an incredibly relaxing place that is not to be missed.
Luckily, the Gorge is located just a 10 minute drive away from Lake Bled, making it very easy to add onto a trip to Bled.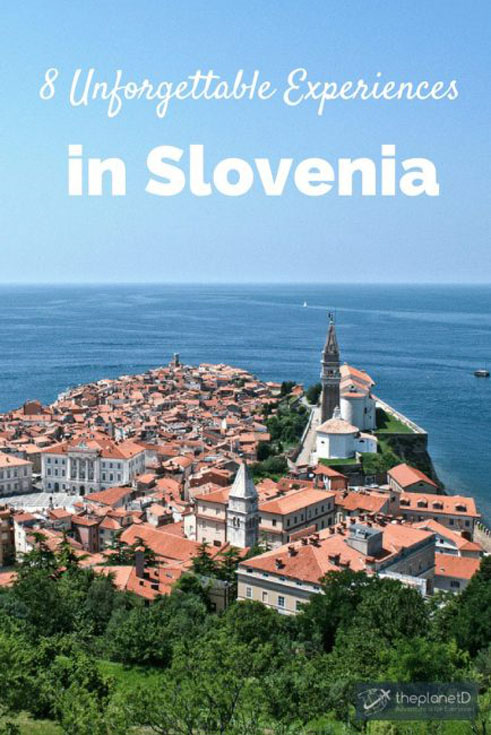 Author Bio: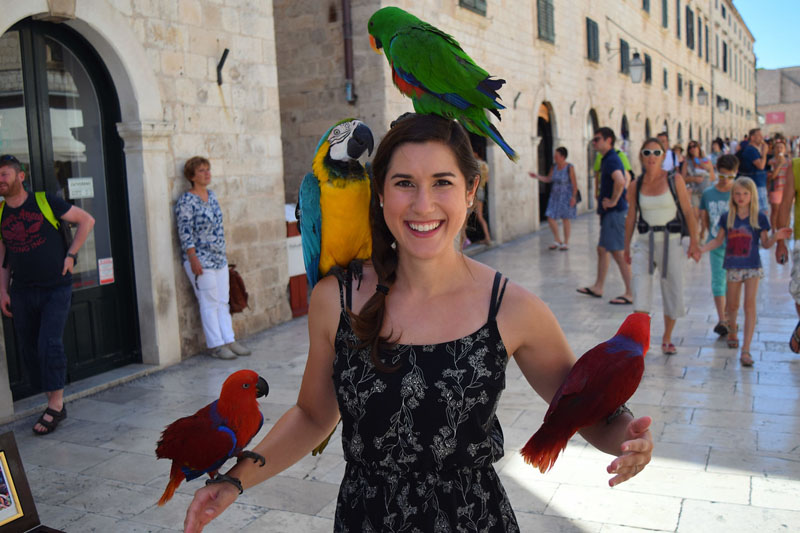 Kate Storm: Kate is busy traveling the world with her husband and documenting all the adventures (and how to pay for them) on her blog, Our Escape Clause. When she's not writing, you can normally find her on a hike somewhere gorgeous, swimming in a beautiful sea, wandering around a city, or baking one of the thousands of dessert recipes she finds on Pinterest. Follow her on Social Media at Facebook:  Instagram: Twitter
---
Read More
Bosnia & Herzegovina – A Road Trip Spotlight in Photos
Georgia, That Would Be the Country Not the State