Looking for the best things to do in Key West, Florida? Located on the Straits of Florida dividing the Atlantic Ocean and the Caribbean Sea, the southernmost point of the continental United States is a tropical paradise. Key West is only 90 miles from Cuba making Key West closer to Havana than Miami giving it a distinct Caribbean feel. If you want to escape to the Caribbean Islands without leaving the continent, Key West is the place to go.
Top Things to Do in Key West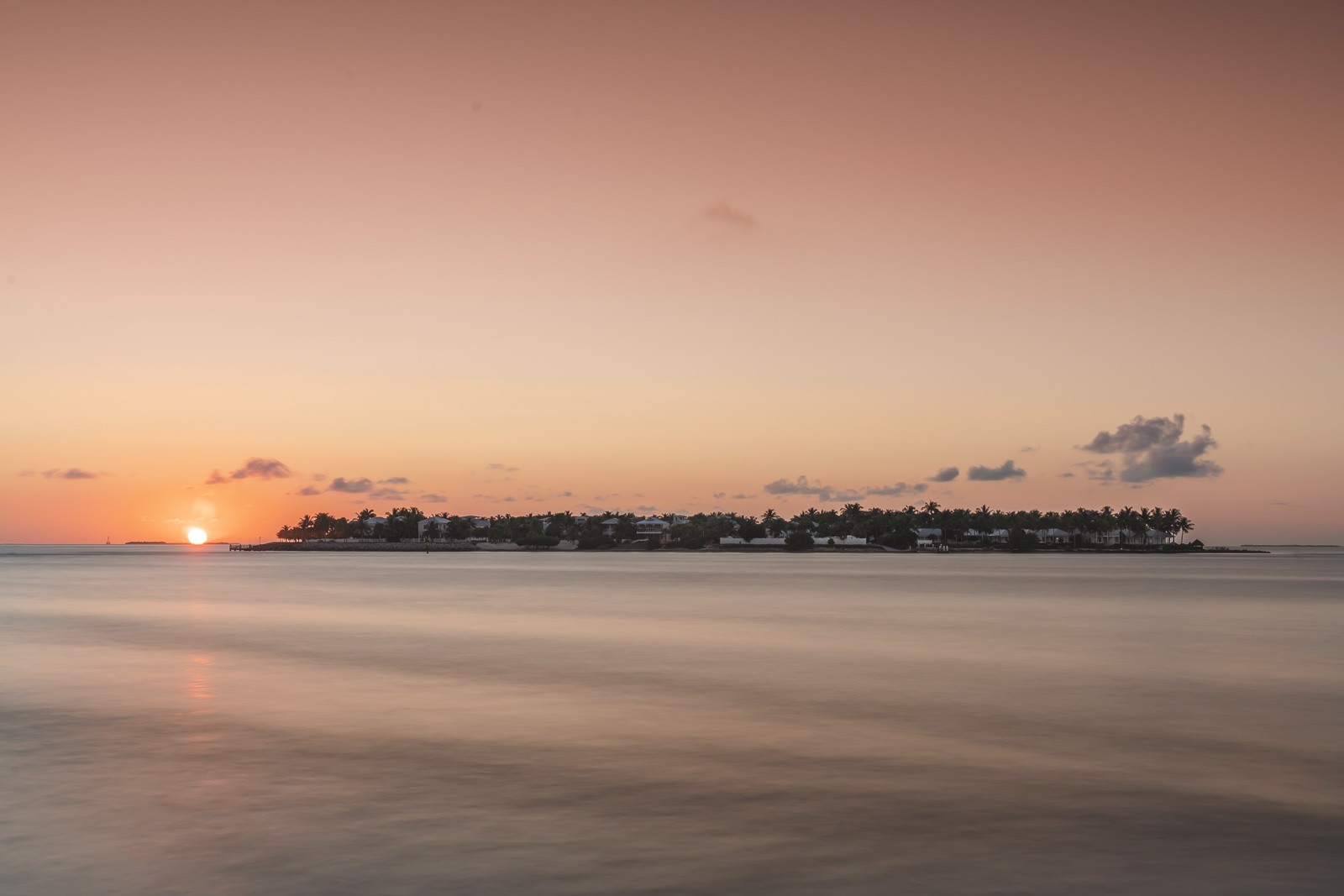 The best way to explore Key West is on a road trip from Miami. Driving over the long bridges of the overseas highway connecting the different Florida Keys from Key Largo to Key West is definitely a bucket list experience. It takes only 3 1/2 hours to drive to Key West from Miami airport, but you'll want to give yourself at least a day as there are plenty of stops along the way.
Planning Your Trip To Key West Right Now?
Below are some of the top Key West attractions. Don't forget to plan ahead when visiting Key West!
Top Key West Activities and Tours
This comprehensive Key West guide will take you to the typical tourist attractions like Mallory Square and Duval Street but we also share some of its more unique attractions like an eco-tour of the coast and a fun hydro bike sunset tour.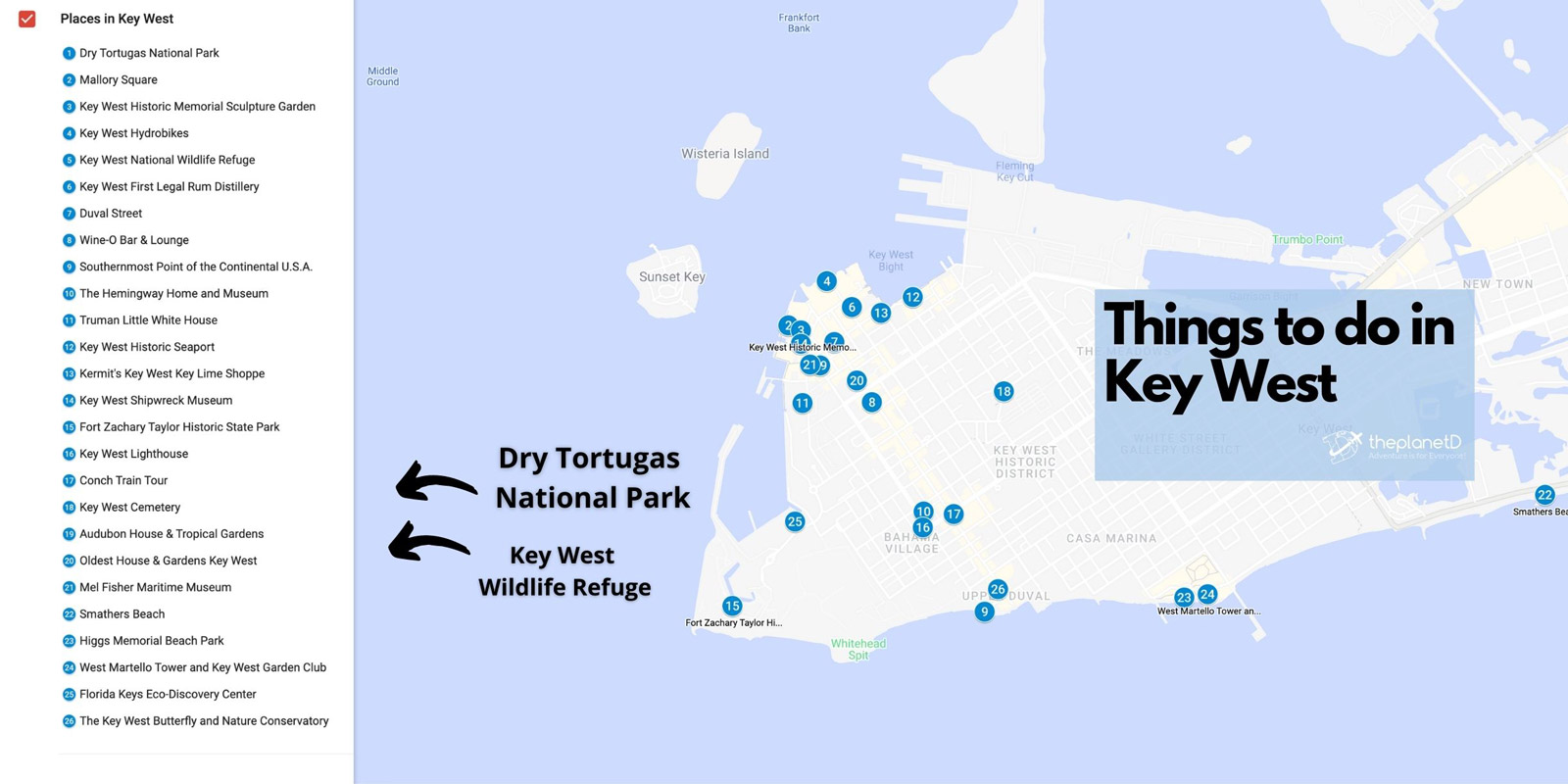 When you land at Miami international airport, rent a car and start driving south! You can compare car rental prices here. If you have the time, we recommend staying overnight in Islamorada. It was one of our favorite places in the Keys.
1. Mallory Square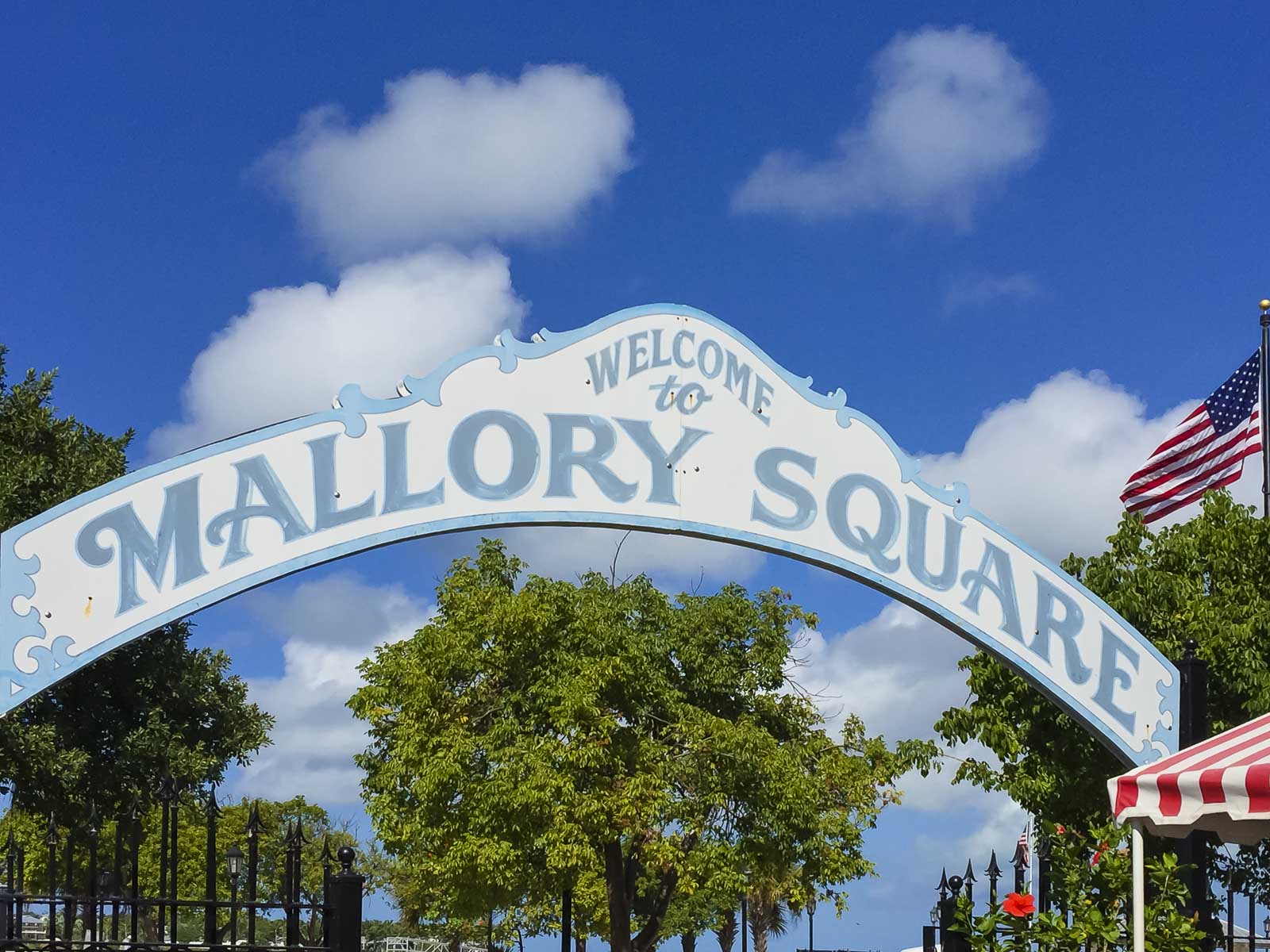 One of the most popular things to do in Key West is to attend the sunset celebration at Mallory Square. As one of the most popular Key West attractions, Mallory Square is always busy with food vendors and shops lining the waterfront.
Each night a celebration takes place overlooking the Harbor from the waterfront where crowds of tourists and locals alike gather to watch a Key West sunset.
Street performers like jugglers and magicians put on some dazzling shows as crowds form around them. There are street vendors selling local arts and crafts, food stalls, and street musicians all gathering in one place creating a festive atmosphere.
The sunset celebration is a fun place to hang out, but be sure to bring some small bills or change to tip the performers, they work hard for their money.
Address: 400 Wall St, Naval Air Station Key West, FL 33040
2. Hydrobikes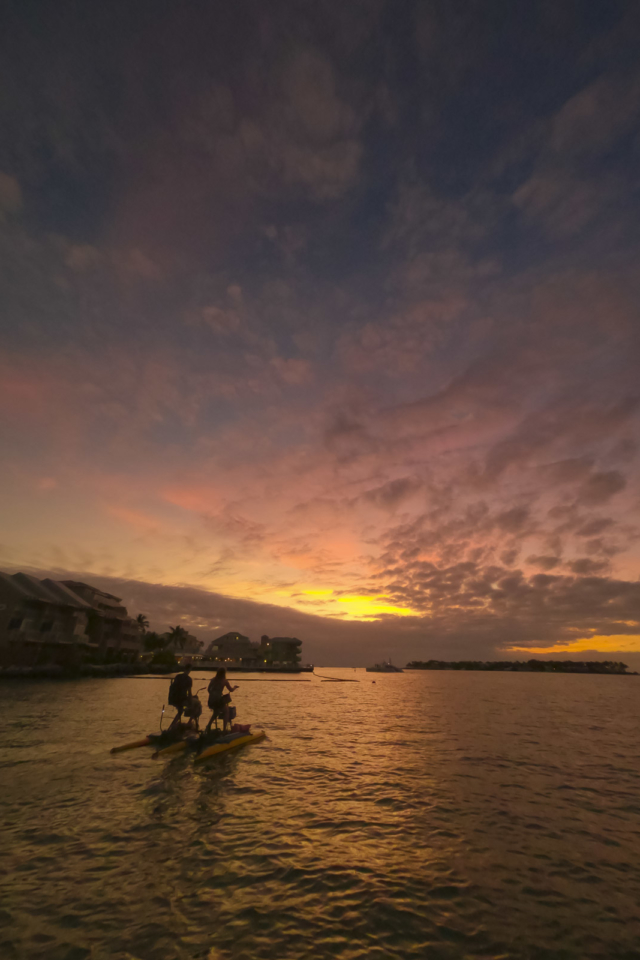 Key West's sunsets are certainly gorgeous and you should always find a way to see them each night of your trip. Outside the sunset celebration, another fun way to see a Key West sunset is to hop on a tour with Key West Hydrobikes where you'll pedal into the harbor on water bikes.
Like everything in Key West, drinks flow freely, so you can even bring two drinks with you to enjoy a toast on the water at sunset. Sunset cruises are popular in Key West, but this is certainly far more original The city has an open drink policy so grab a couple of rum cocktails to put into the drink holders.
You can find Key West Hydrobikes at 0 Simonton St, Key West, Fl 33040
3. Key West First Legal Rum Distillery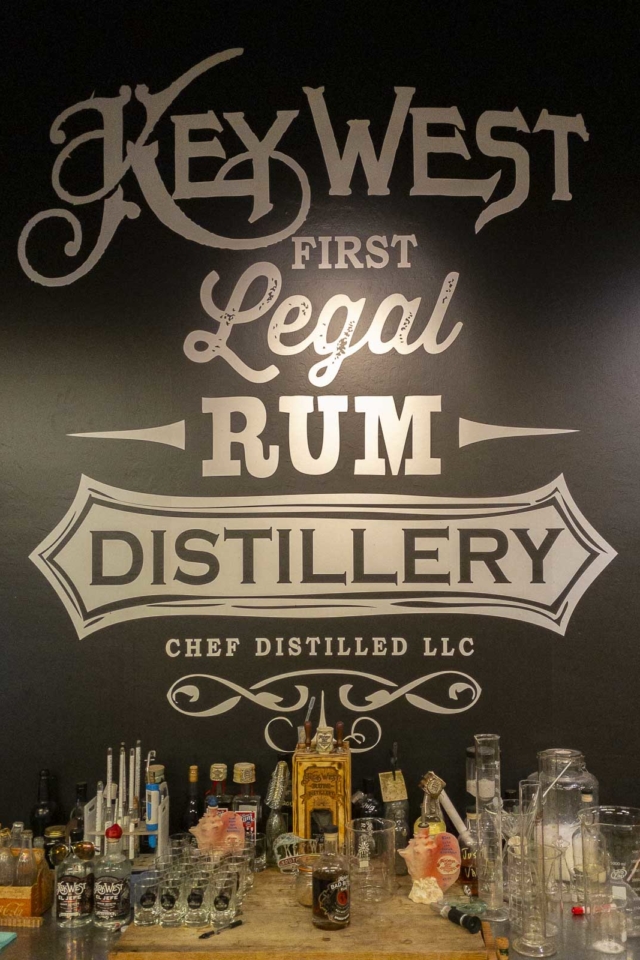 The Key West First Legal Rum Distillery dates back to 1900 when it was Jack's Saloon. After that, it was turned into a Coca-Cola Bottling center and there is plenty of antiques and memorabilia dating back to the turn of the 20th century in this building.
It's an excellent tour to learn how the rum is distilled, but it also is a lot of fun to learn a little about Key West history. The rum distillery is definitely one of the most fun we did. Read their story here. It's a good one!
Address: 105 Simonton St, Key West, FL 33040
Create Your Own Cocktail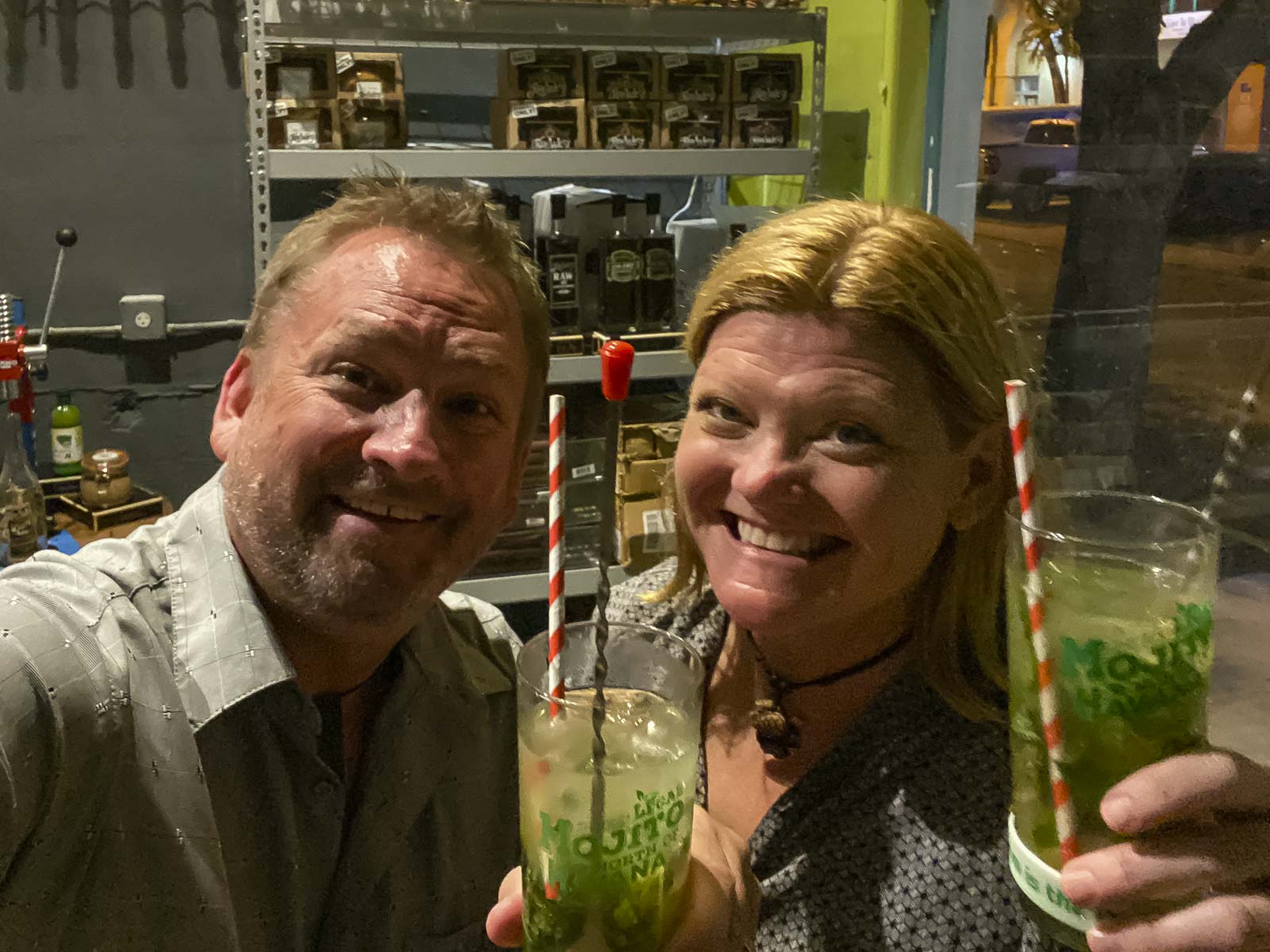 At the distillery, we had the chance to make an authentic Cuban Mojito and bring their recipe back for everyone to enjoy. We have been to Havana and their mojitos tasted exactly like the classic Cuban Mojito.
When you book this experience, you get to bring home your glass and tools to make your own mojitos at home. Make sure you buy a bottle of rum too, it's delicious! Check out their website here.
4. Duval Street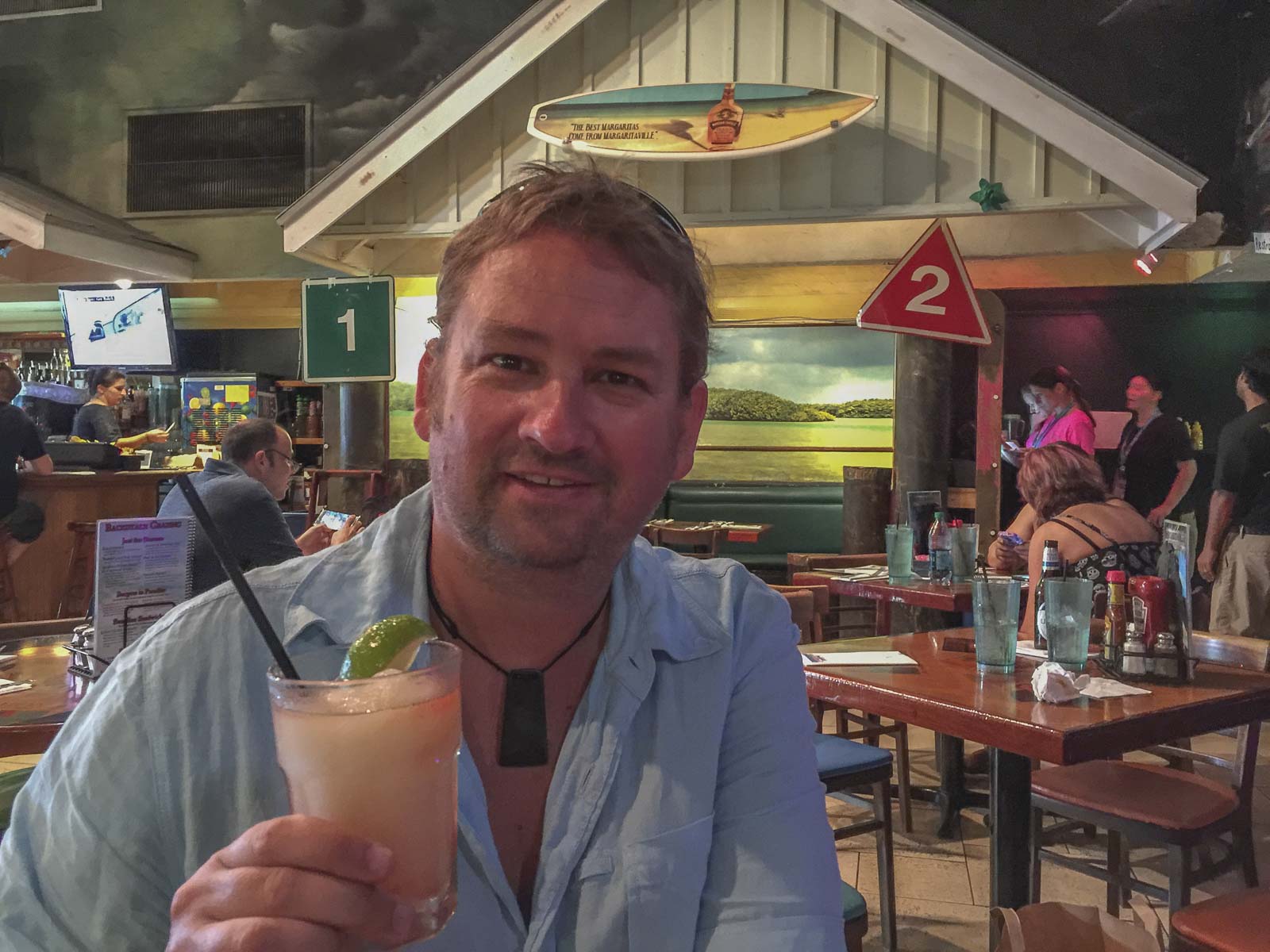 Key West's main street is Duval Street and chances are you will be spending a lot of time here in downtown key West. Besides shopping during the day, you'll want to go bar hopping at night.
Key West was made for partying and there is no better place to do that than on Duval Street. Once the sun goes down, you'll be hard-pressed to find a sober tourist especially downtown in the party district.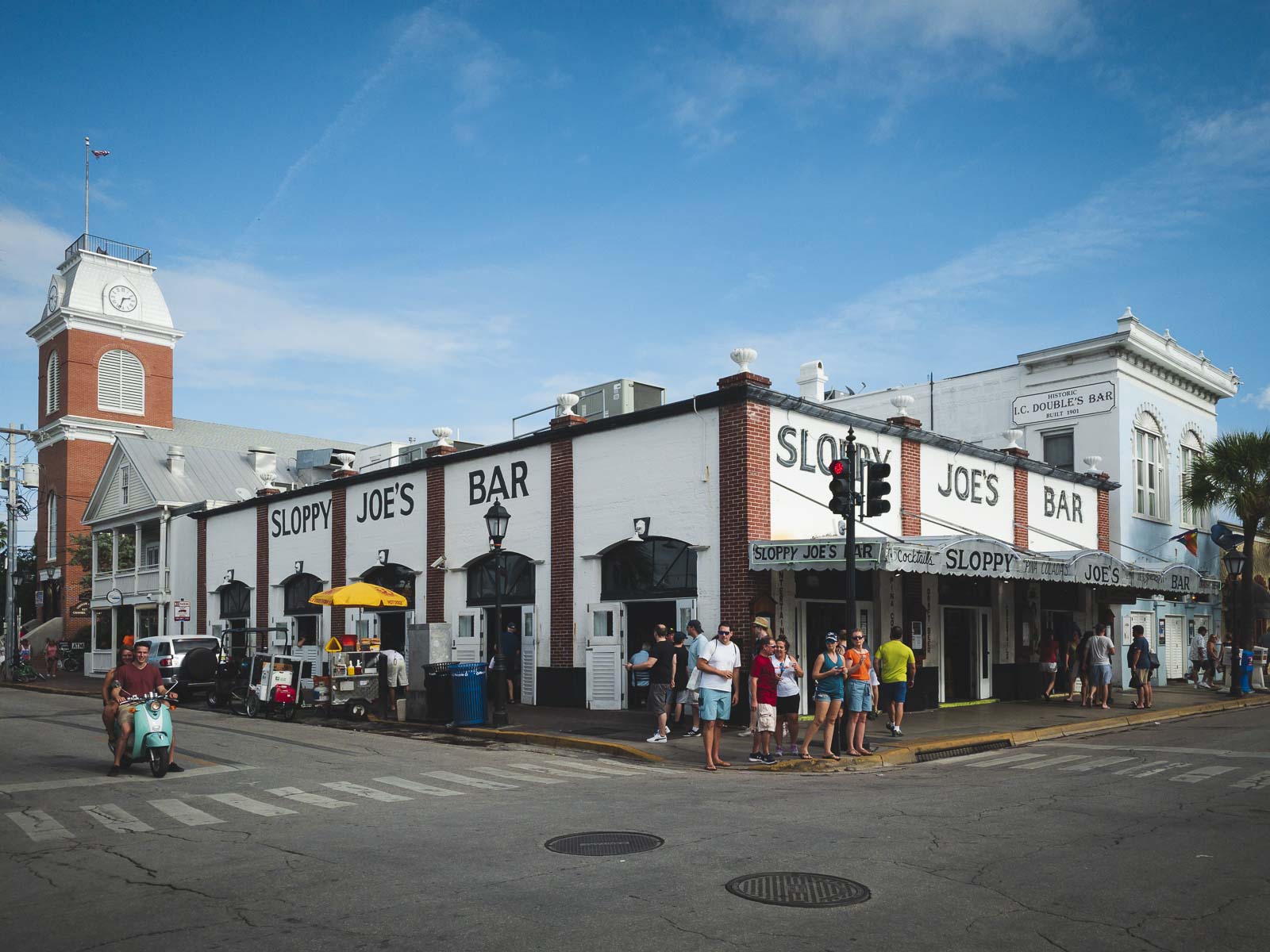 Duval Street is the main street for nightlife street and barhopping is a way of life when visiting the Keys. Just walking down the street is an adventure. At night people carry their drinks from bar to bar. (I don't think it's legal, but that doesn't stop anyone) as music blares from the clubs.
If you want to join a guided tour to see the top bars and restaurants of Key West while making new friends, check out this fantastic pub crawl tour that stops at five top-rated pubs with a cocktail at each stop. And you will get the T-shirt to boot!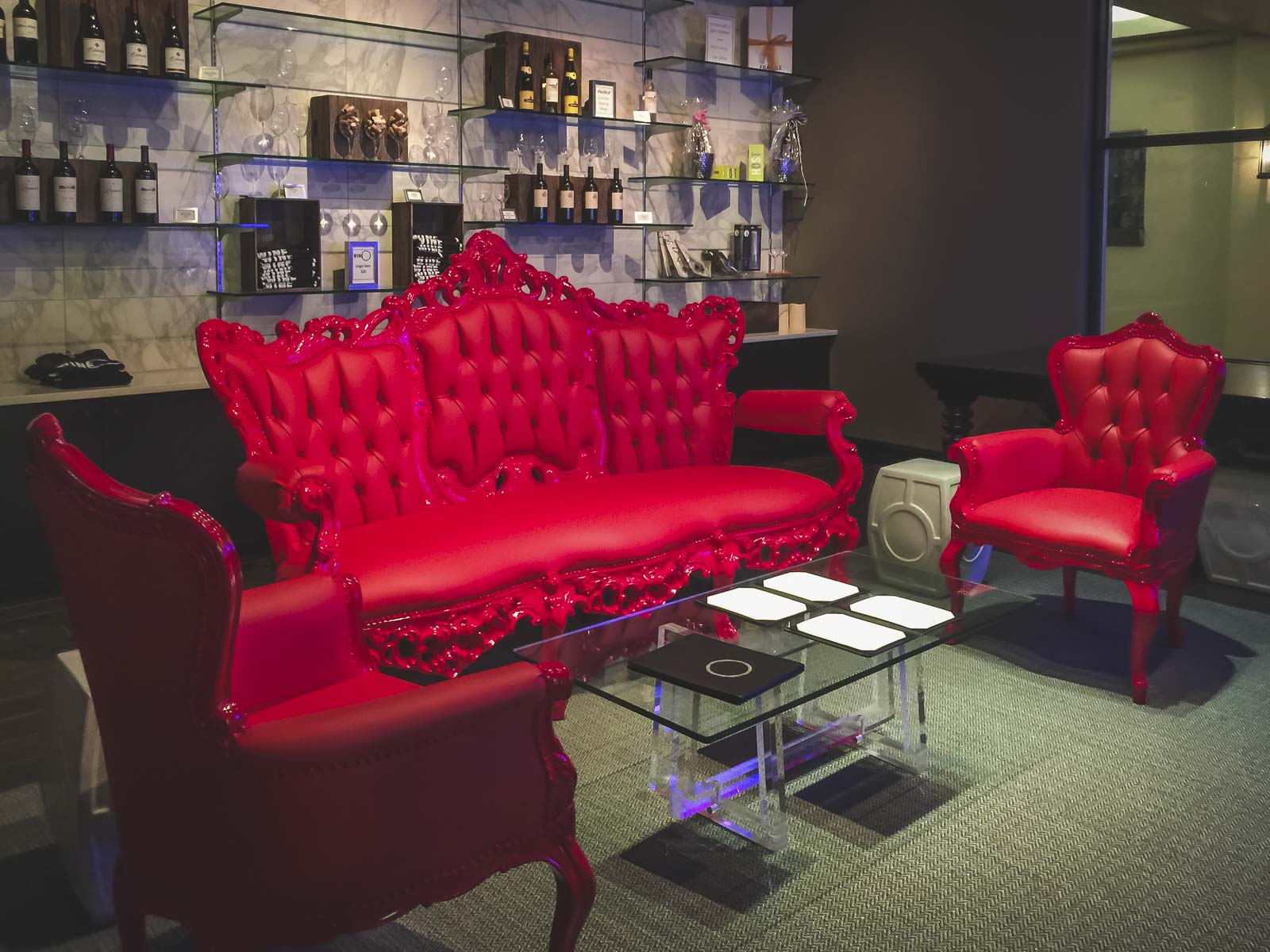 From upscale wine bars to dive bars, Key West has it all. There are the Key West staples like Jimmy Buffet's Margaritaville, and the Hard Rock Cafe (Dave and I had to visit both on our first trip).
The Hard Rock Cafe in Key West isn't your typical Hard Rock. You might not even notice it when you walk by as it is, it is located within a Victorian-style house that blends perfectly with the historic feel of Key West.
According to legend, the ghost of its original owner still haunts the grounds. Margaritaville in Key West is the original of Jimmy Buffets' popular chain. He lived in Key West for 30 years where he rose from a local street musician to the icon he is today.
Where to Eat in Key West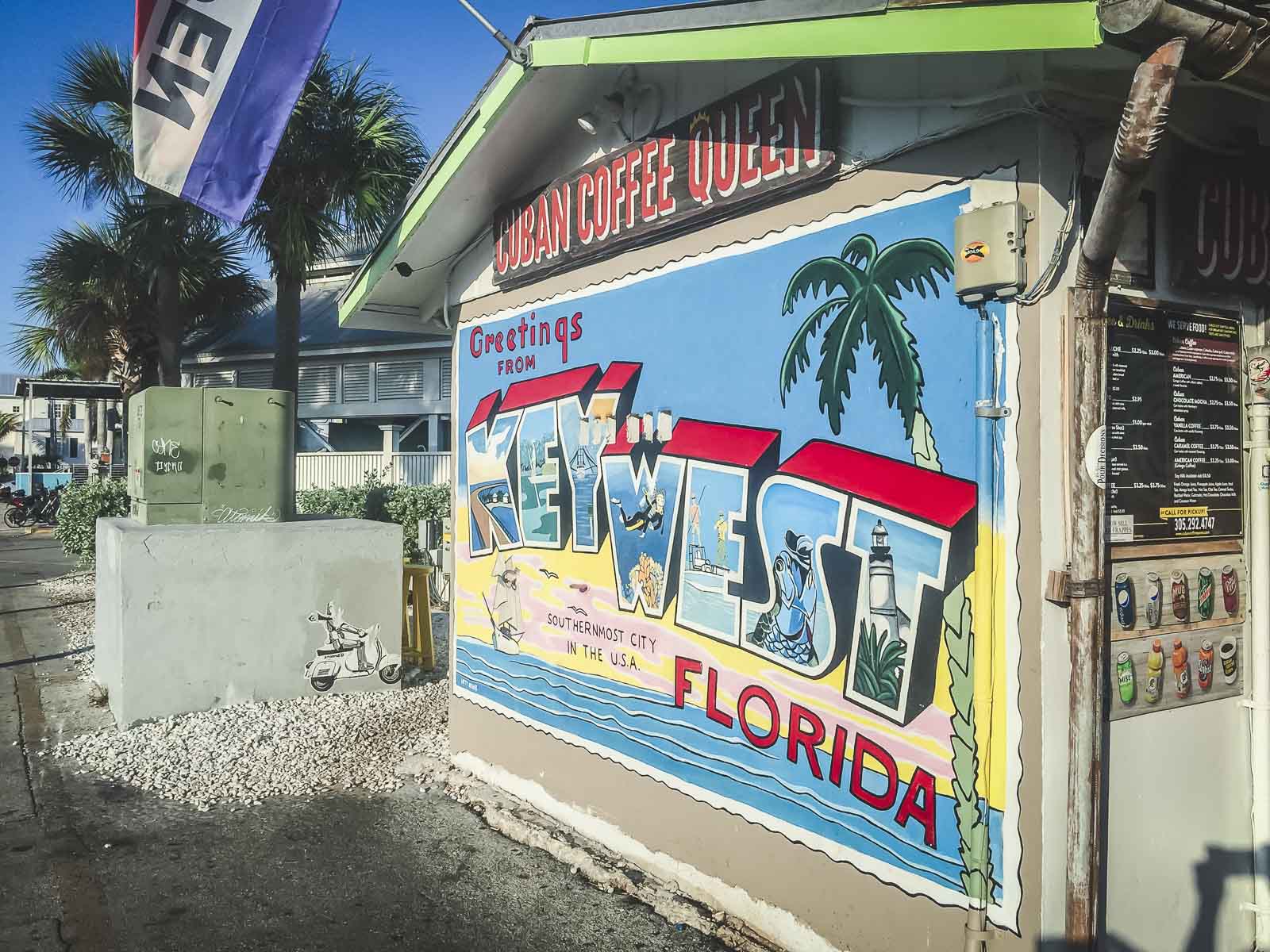 A few other suggestions for where to eat in Key West:
Sloppy Joe's Bar – Sloppy Joe's Bar is an island landmark that should not be missed
Lucy's Retired Surf Bar
Virgillios
Rick's Café
And our personal favorite The Wine O Bar and Lounge. (430 Duval St, Naval Air Station Key West
5. Ernest Hemingway Home and Museum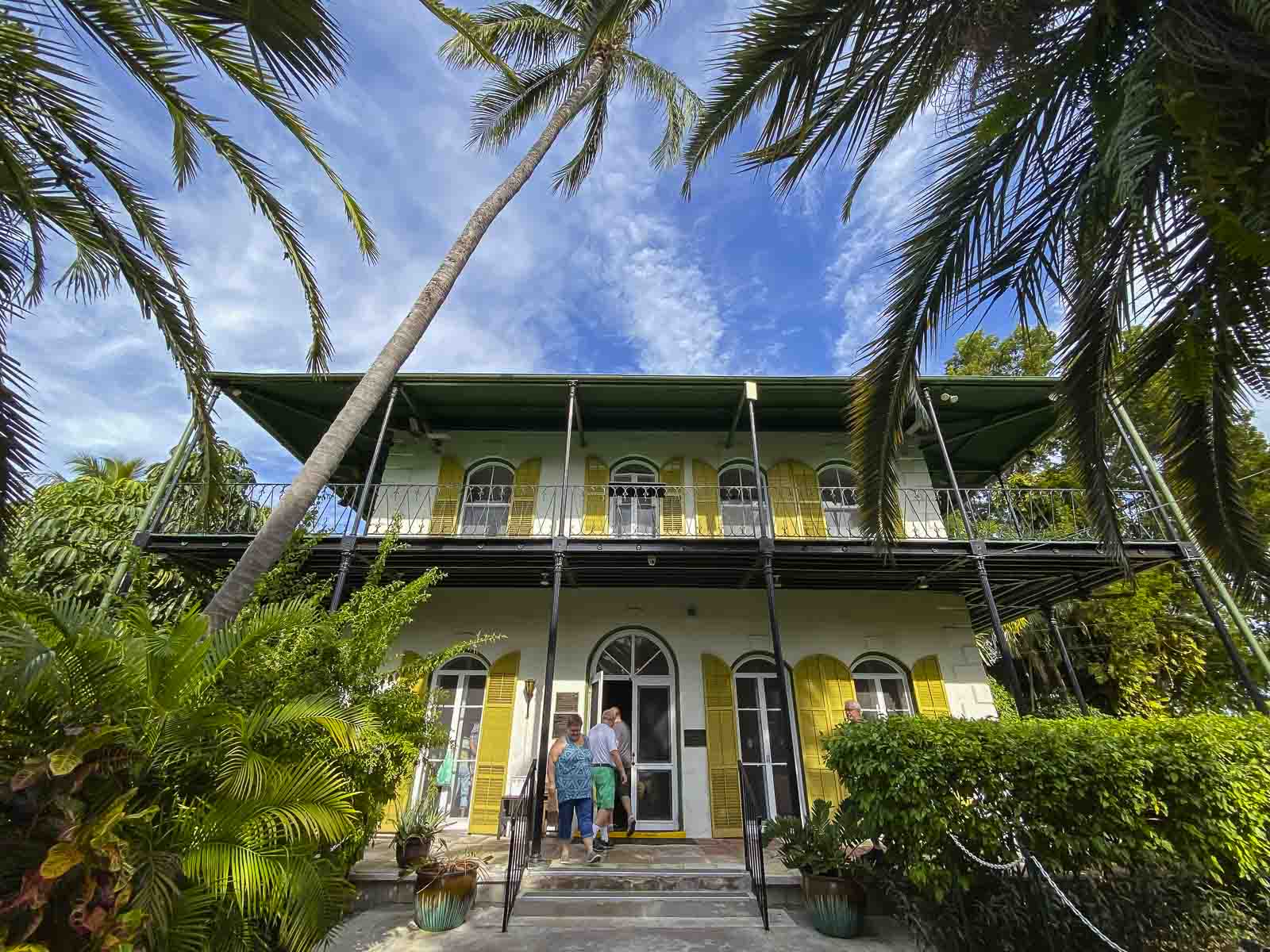 No visit to Key West would be complete without stopping by the Ernest Hemingway Home and Museum. From 1931 to 1939 Hemingway called Key West's old townhome where he wrote such treasures as A Farewell to Arms and For Whom the Bell Tolls.
The highlight of visiting the Hemingway House is spying on the Hemingway cats. They are everywhere and each cat is said to be a descendant of the six-toed cats that Hemmingway had as pets. Check out their paws, they really do have six toes!
The Hemmingway house is certainly at the top of the most popular Key West attractions, and even if you aren't a fan of his writing, it is definitely worth stopping in to see this famous Key West museum.
Address: 907 Whitehead St, Key West
6. President Harry S Truman Little White House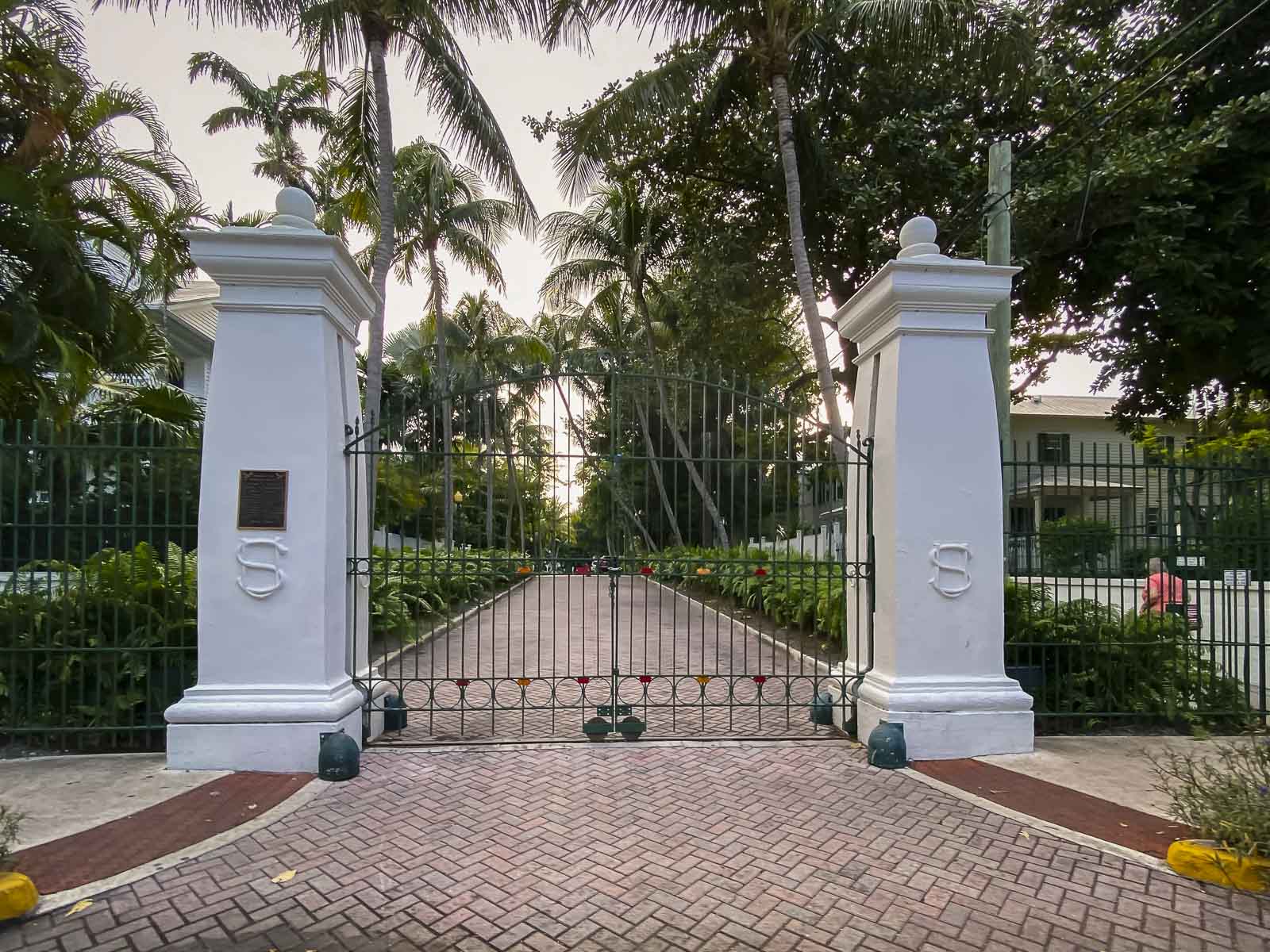 You don't really think of Key West museums when planning your trip, but the museums here are quite unique. It's not every day you get to see a former president's winter escape. The Harry S Truman Little White House of Key West is one of the more popular tourist attractions in Key West.
This was President Truman's winter White House. This national historic landmark has been used as a retreat for other Presidents as recently as President Clinton. One can understand whey this would be a residence of choice with swaying palm trees shading the quiet retreat in the tropical sun.
Address: 111 Front St, Naval Air Station Key West, Fl 33040
7. the Southernmost Point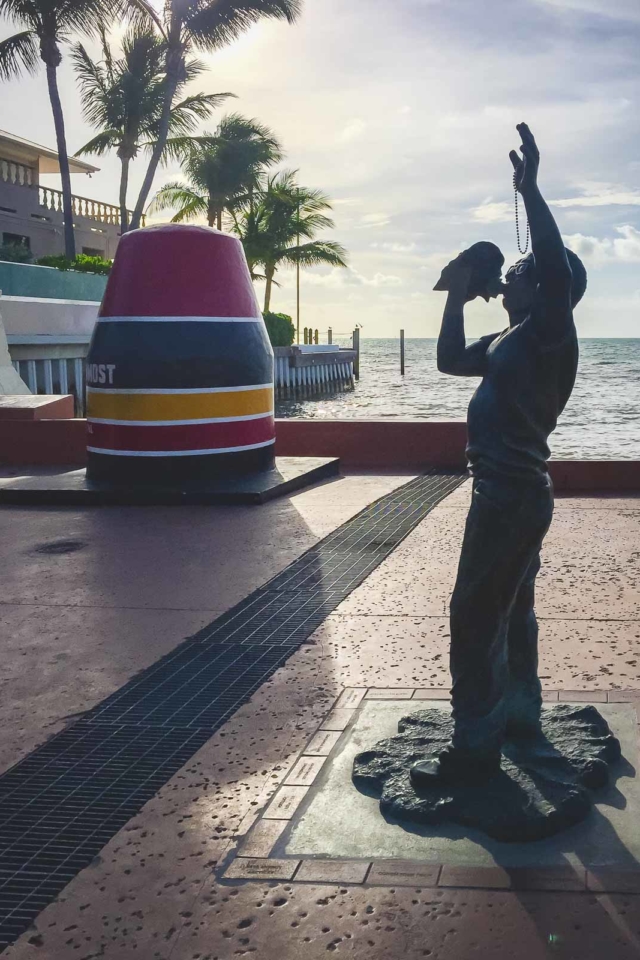 It may be touristy, but one of the must-see Key West attractions is the Southernmost Point Bouy. This U.S. National historic landmark is touted as the most southerly part of the United States mainland!
Go early in the morning as the lines are long to take the obligatory selfie at the buoy. It has one of the best ocean views on the island.
The cement marker claims to be the southernmost point of the continental U.S. but in actual fact, there is a more southern location in Key West at Fort Zachary Taylor Historic State Park. But with this iconic landmark staking its claim since 1970, it is widely accepted as one of the top Key West attractions and no visit to the island would be complete without a stop at.
Address: Whitehead St &, South St, Key West, FL 33040
8. Schooner Sunset Sail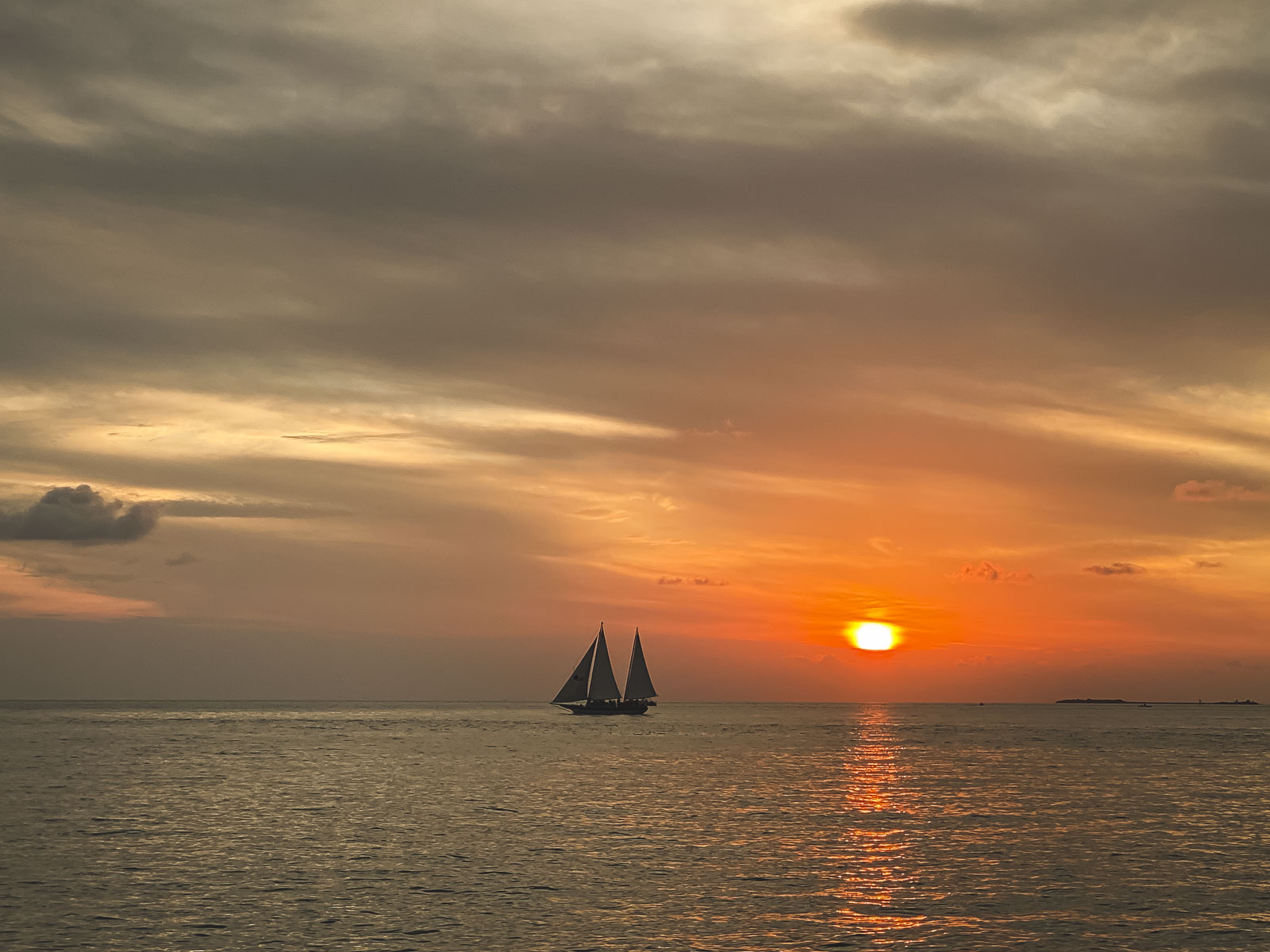 If a crowd at the sunset celebrations in Mallory Square isn't your scene, take a quiet sunset cruise on a schooner. Key West has a rich maritime history, so feel like you have stepped back in time while enjoying views of the Florida Keys.
You'll see the fort, the Sand Key Reef, and Sunset Pier from the deck of one of the finest boats on the schooner fleet.
You can book Book this top-rated tour here free from worries as tours can be canceled up to 24 hours in advance with a full refund.
Meeting Point: 202 William Street, Key West, FL 33040 (directly behind the Schooner Wharf Bar)
9. Dry Tortugas National Park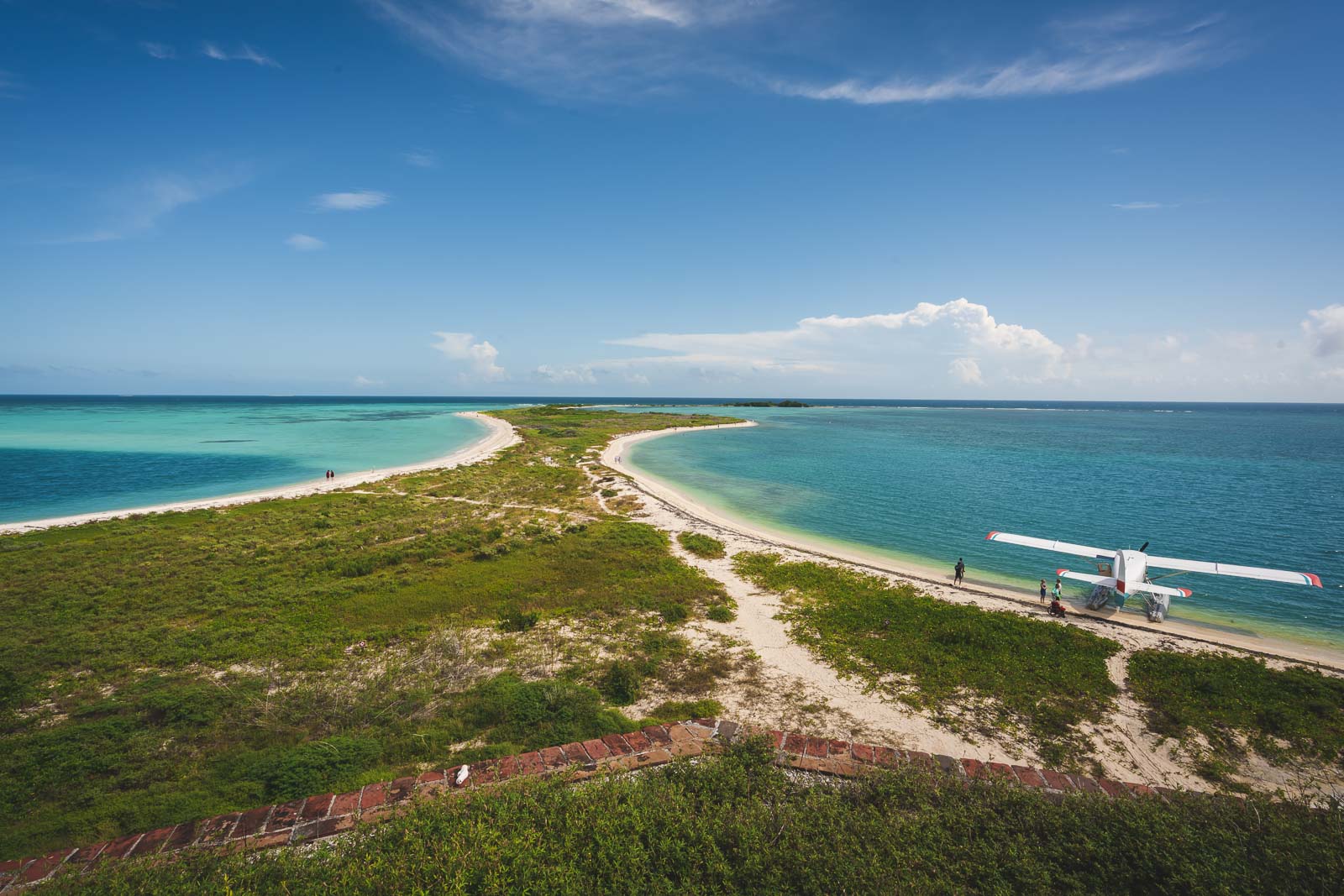 Located (113km) 70 miles from the Florida Keys in the Gulf of Mexico, Dry Tortugas National Park is one of the most remote national parks in the United States. It's a beautiful day trip with snorkeling opportunities and cocktails as you sail to the remote island.
The Dry Tortugas were used as a fort between 1845 and 1876. Fort Jefferson was a giant military fort used to defend during the Spanish American War. It takes up almost the entire Garden Key. Fort Jefferson is still in tact and you can walk around its grounds.
You can take a day trip out to explore the island, its nature trails, and beautiful sandy beaches and you can even camp overnight on Garden Key.
You can book cruises from Key West to Dry Tortugas and go by ferry or by seaplane.
10. Honest Eco Tour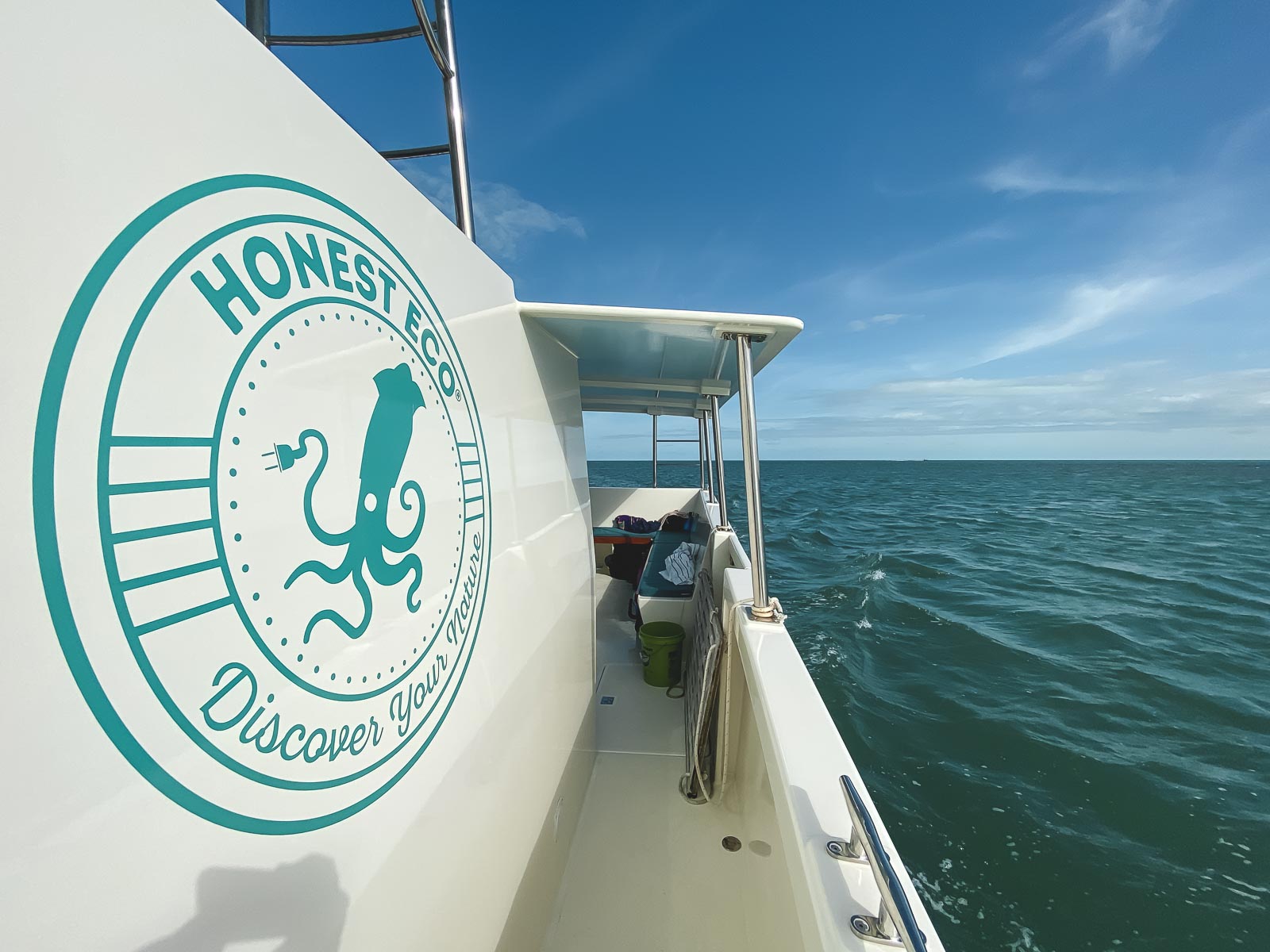 For something different, one of the best things to do in Key West is to book a tour with Honest Eco Tours. This full-day tour is a sustainable tour that takes place on the first electric catamaran of its kind in the United States!
It was a full day of snorkeling, kayaking, dolphin spotting, and sightseeing along the coast. They served a full buffet lunch and gave everyone reusable water bottles making every inch of the tour eco-friendly.
If you don't have time for a full day, this 3-hour tour with Get Your Guide includes a combination of dolphin watching and snorkeling with the only company in the Florida Keys with the prestigious "Dolphin SMART" certification, a national program that protects and promotes the responsible observance of dolphins.
Honest Eco Tours is located: Left of Dockmasters Office, 120 Margaret St, Key West, FL 33040, United States
11. Dolphin Watching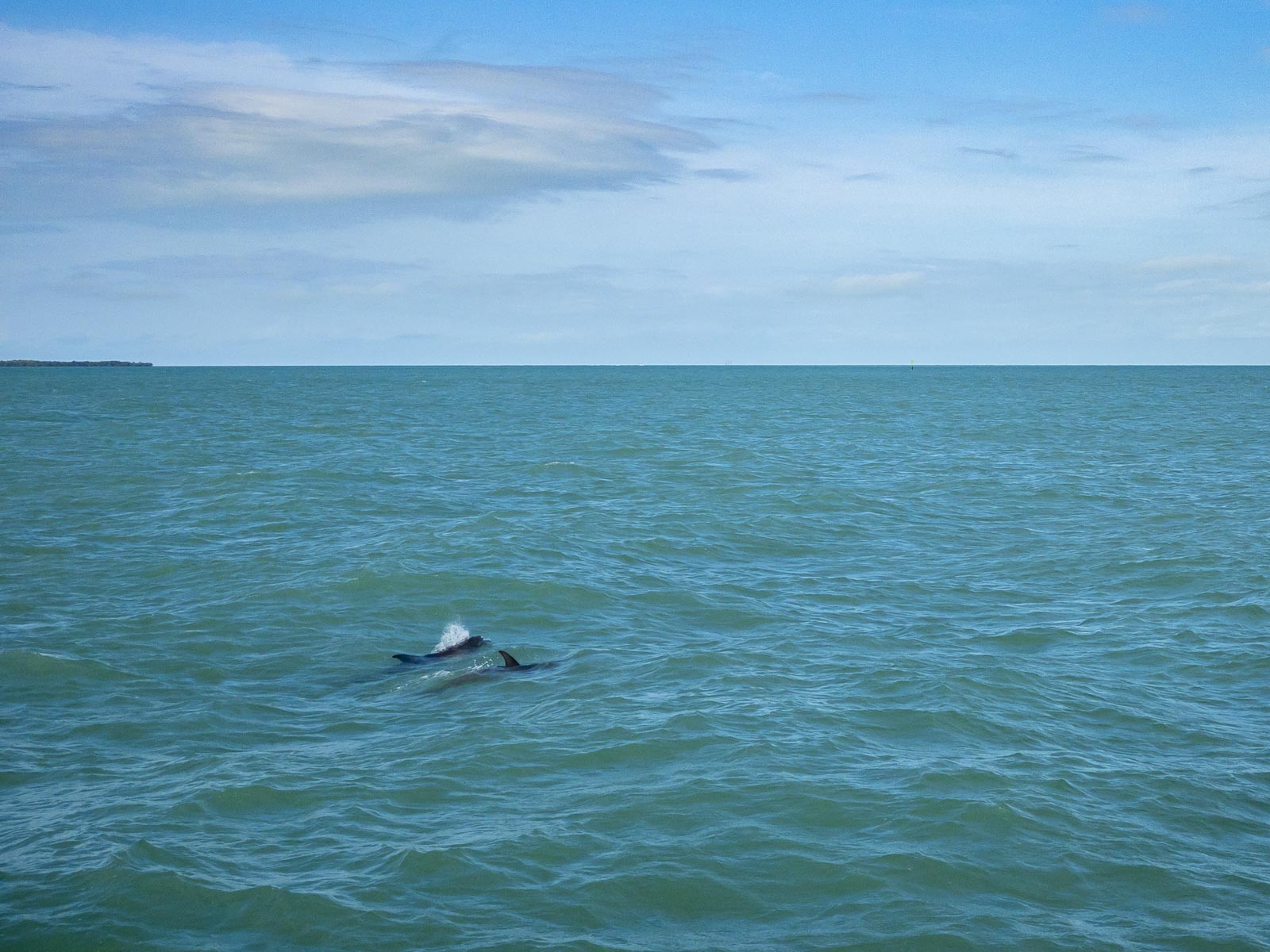 200 bottlenose dolphins live in the warm waters off the Florida Keys, and seeing dolphins in Key West is a wonderful experience. These wild dolphins do not have human interaction so you are truly seeing them in their natural habitat. When booking a dolphin or wildlife tour be sure to use a sustainable recognized tour operator like Honest Eco Tours based out of Key West.
We combined a dolphin tour with other water sports including kayaking through a mangrove island of the Wildlife Refuge and snorkeling. For more information visit their website to book the full-day eco-tour.
12. John Pennekamp State Park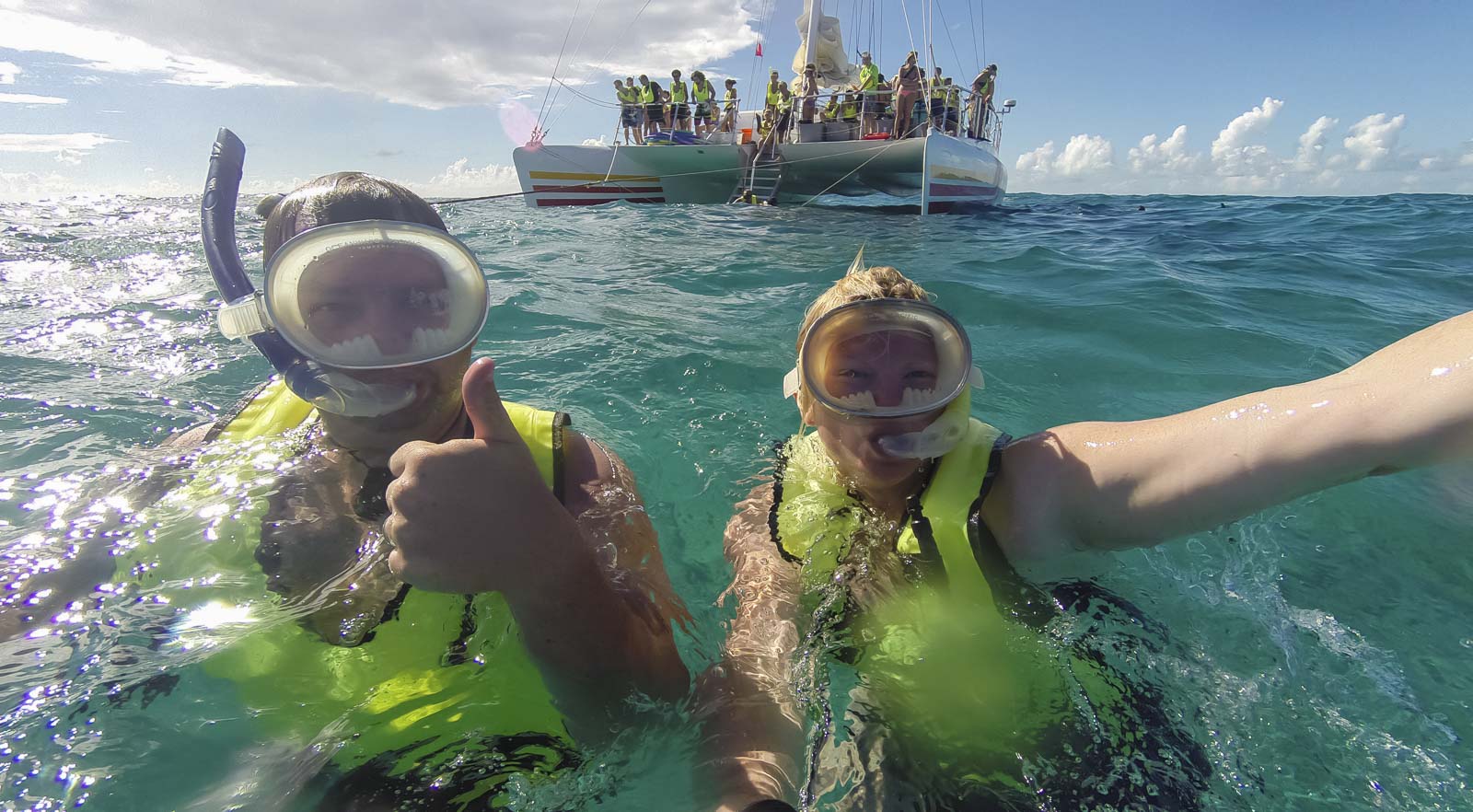 No trip to Key West would be complete without getting in the water. The clear turquoise waters are calling and with good reason. Did you know that Key West has the only living coral reef in the United States? A lot of people go scuba diving in the Florida Keys as there are plenty of shipwrecks in the area. But if you aren't a certified scuba diver, snorkeling is good too!
The John Pennekamp State Park has decent coral to spot wildlife in the Keys. If you've never been snorkeling before, this might be a good introduction as the waters are calm and shallow but the coral reefs lack color and life. However the Florida Keys are working hard to bring the coral reef system back to life and we saw sea turtles, trumpet fish, and barracuda.
We also encountered jellyfish that were quite stingy, so be prepared. If you are lucky you may see some sharks, but we didn't.
This tour is a great choice where you get to visit two locations on a high-speed catamaran. It includes beer, wine, and champagne after you are done snorkeling. (Free cancelation within 24 hours of trip)
13. the Key West Wildlife Refuge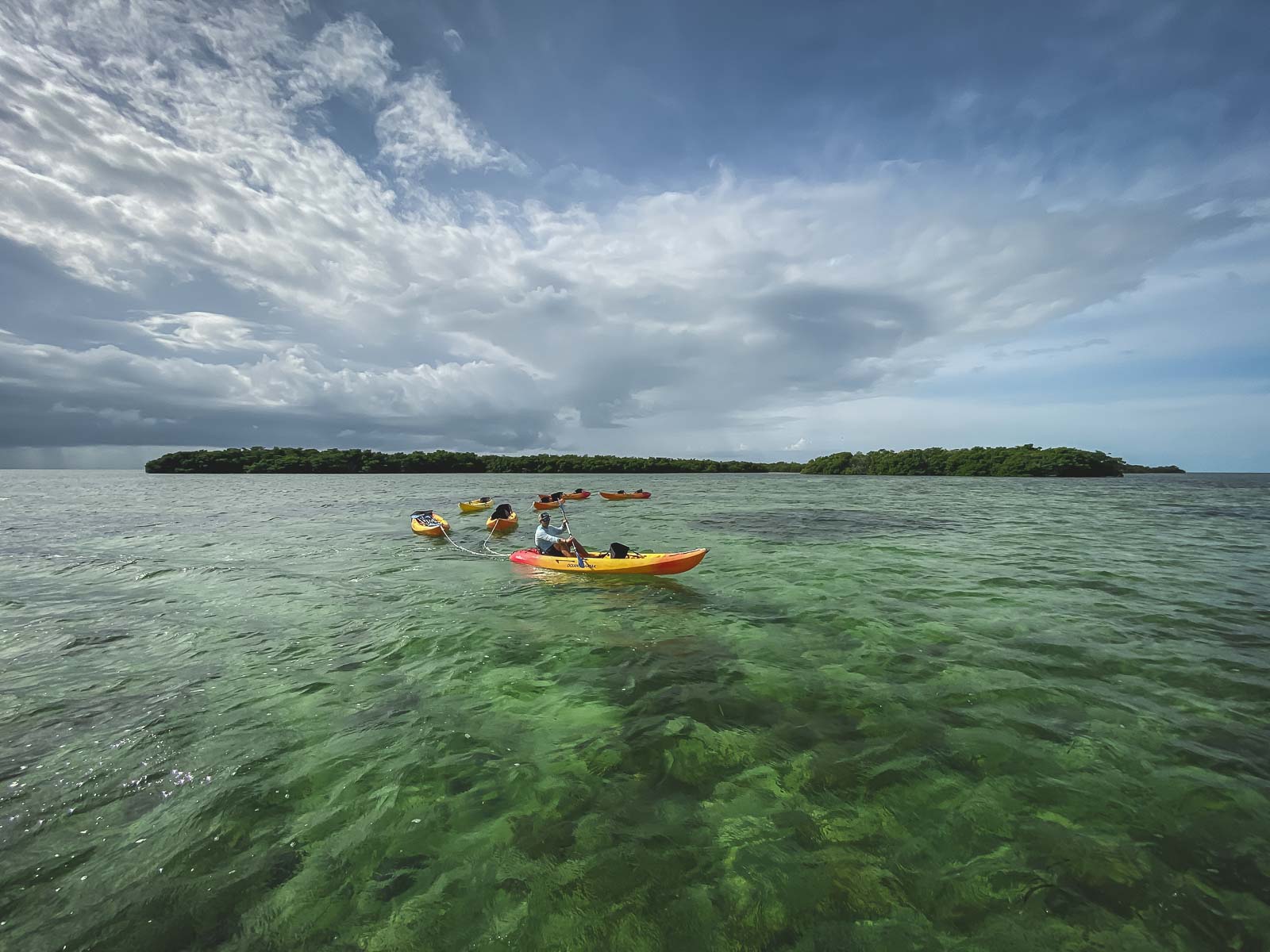 I didn't even know that Key West had such an abundant wildlife refuge. This is one of the oldest wildlife refuges in the country established by Teddy Roosevelt in 1908. Nature lovers will love to paddle through calm waters watching cormorants, frigate birds, pelicans, and herons fly from the trees.
The best way to explore it is to take a kayak tour through the mangrove forests. You'll spy on sea turtles, and manta rays and be able to do some serious bird-watching while kayaking this refuge.
This four-hour eco-tour includes a kayak tour, snorkeling, and dolphin watching plus light snacks and a beautiful end to the day at a prime spot for ohn Pennekamp State Park.
14. Parasailing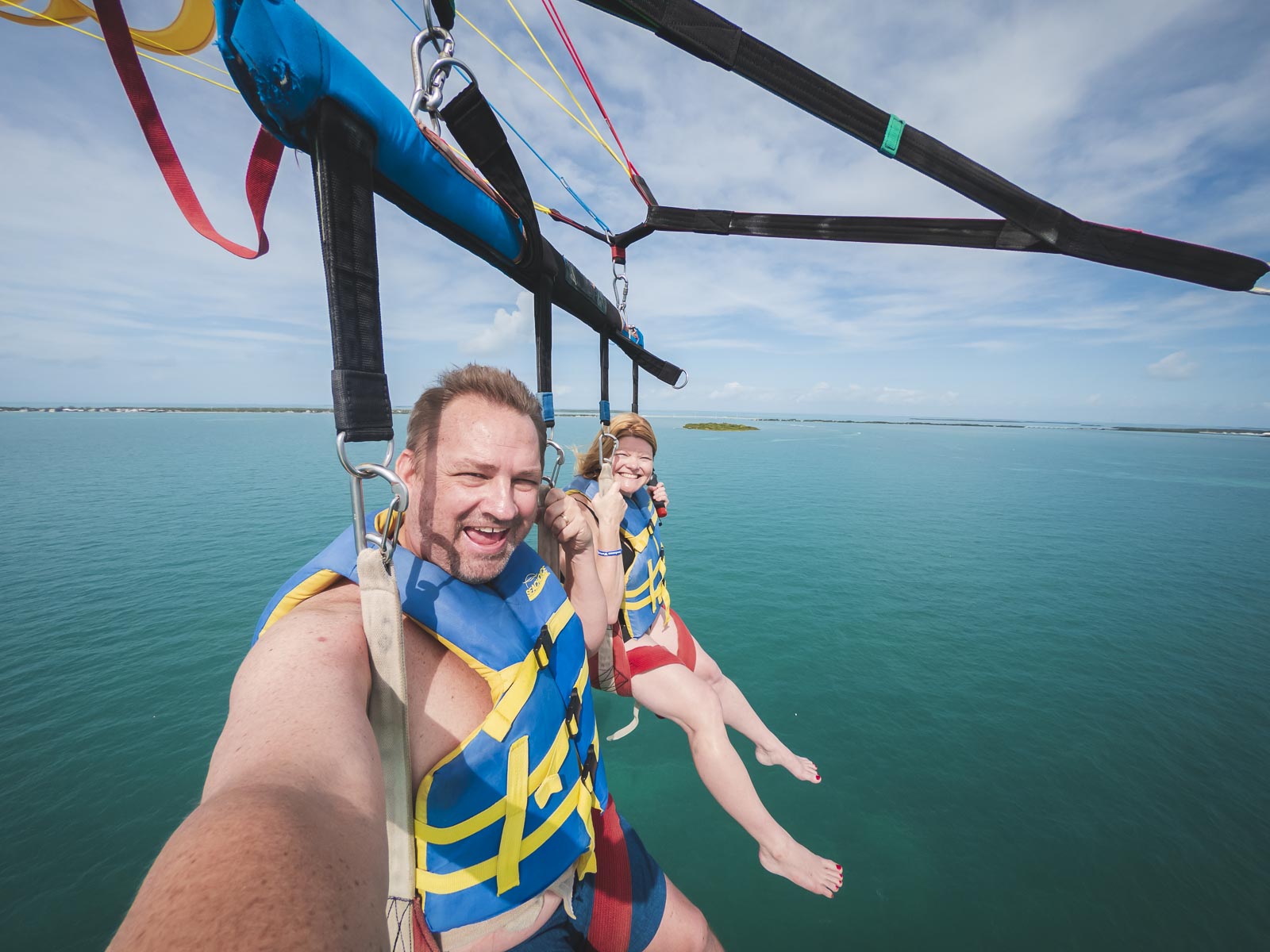 Key West was made for watersports. Everything from jet skiing to kayaking, you must get out to enjoy some fun in the sun. For something unique to do, try your hand at parasailing.
The first time we ever tried parasailing was right here in the Florida Keys and it was so much more fun than we ever expected. Parasailing is the perfect way to see Key West's beautiful coast. I think a parasailing adventure is certainly one of the most popular adventures in Key West and with good reason. From above you have views of the surrounding coral reefs in their crystal clear waters.
This top-rated parasailing tour aboard a state-of-the-art parasailing boat where you'll sour high above the Florida Keys.
You can book beachside parasailing directly from Smathers Beach. Check out tours here.
There is easy cancellation within 24 hours of departure and you can do last minutes bookings as well.
15. Eat Key Lime Pie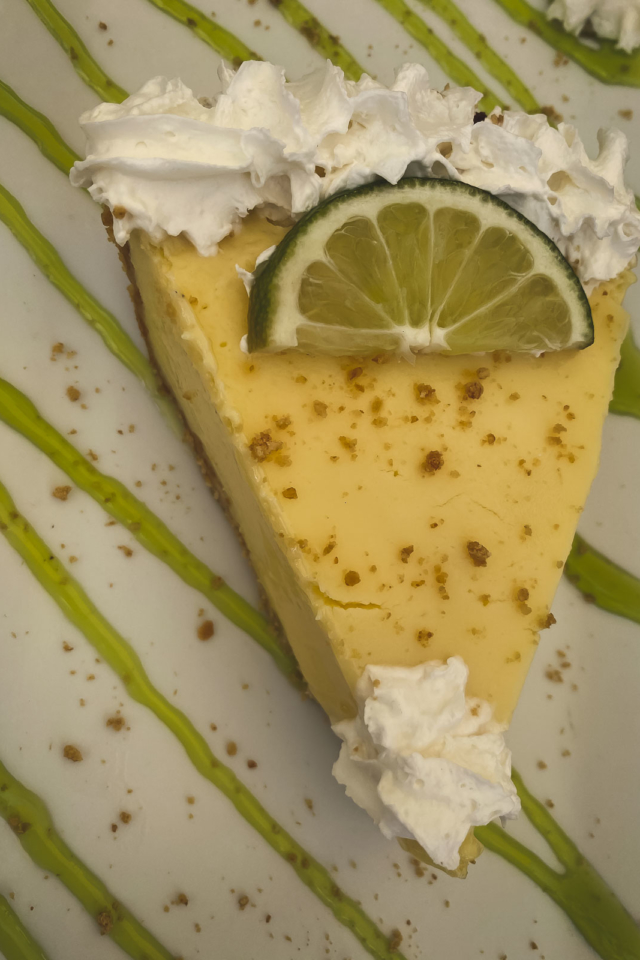 It was invented here and you'll never have one that tastes so good as in Key West itself. Key West's busiest place for Key Lime Pie is Kermits. You may even find the owner, Kermit himself standing outside on the corner.
There are two locations in Key West with one located right on the corner of Duval and Front Street. If you want to take one to go, order the Key Lime Pie on a stick that is dipped in Belgian Chocolate. Yum!
Address: 200 Elizabeth St, Key West and 335F Duval Street, Key West FL
16. Fort Zachary Taylor Historic State Park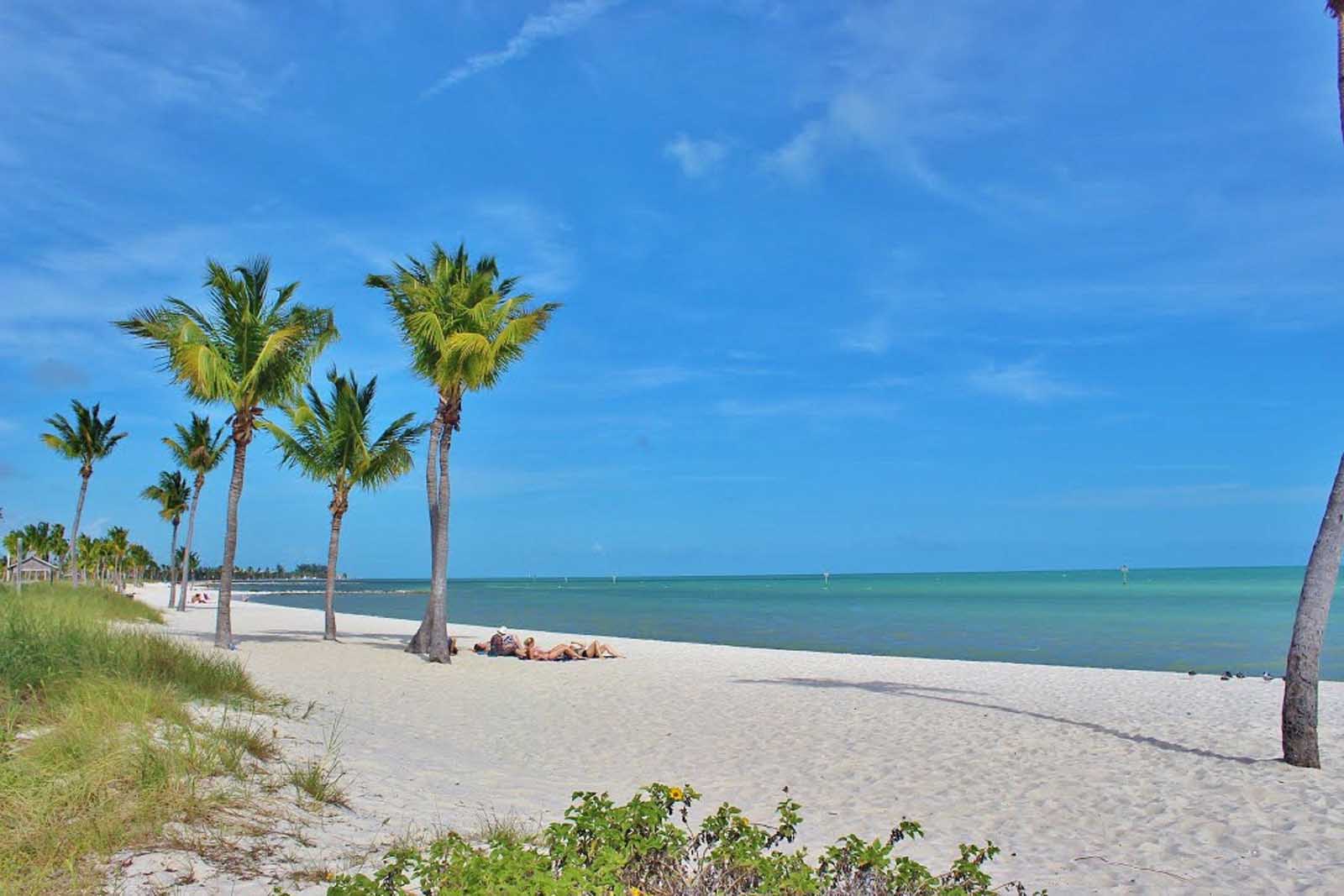 Fort Zachary Taylor Historic State Park can be visited in conjunction with a tour of the historic fort and a stop at Fort Zachary Taylor Beach, the best beach in Key West. This National Historic Landmark predates the Civil War and gives a glimpse into the lives of soldiers during the Civil and Spanish American Wars. There is a small park entrance fee where you can enjoy its nature trails and beachfront.
It is also one of the best beaches to visit from downtown Key West. Fort Zachary Taylor Beach with a great stretch of sand popular for snorkeling, paddling, and fishing. So make sure to bring your bathing suit! Read more: Best Beaches in Florida for Fun in the Sun
Address: 601 Howard England Way, Key West, Fl 33040
17. Key West Lighthouse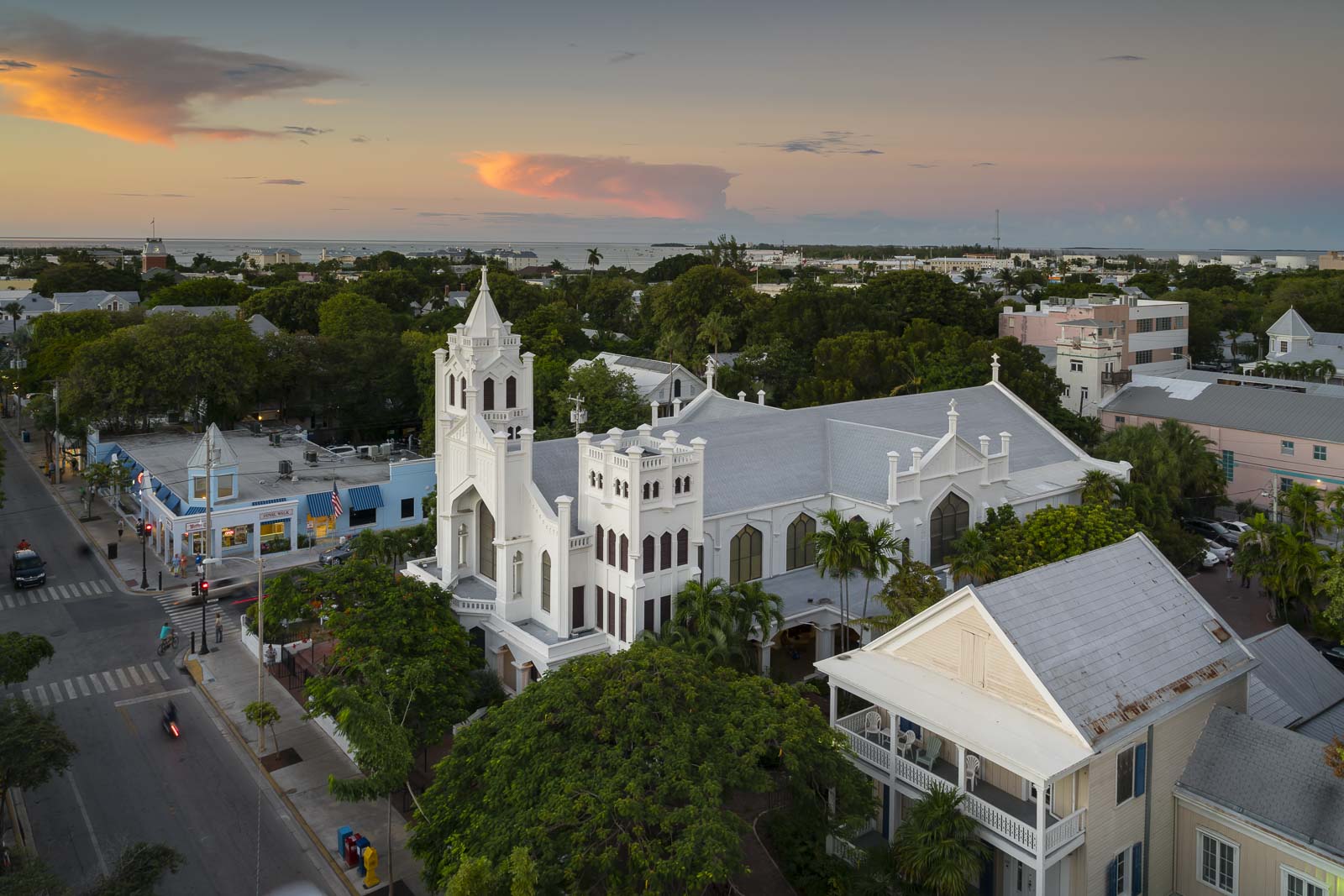 The Key West Lighthouse stands tall over the old town of Key West and dates back to 1848. The first lighthouse tower was originally built in 1825 to help ships navigate the coral reefs off the coast.
You'll be able to see the lighthouse keepers' quarters and read quotes and see photos. Cool fact, The first lighthouse keeper in 1848 was a woman! You can tour the keeper's quarters before climbing the 88 steps to the top of the Key West Lighthouse for views from the observation deck.
We found that another good bird's eye view of the island is from the top of the Crown Plaza Concha Hotel which gave us plenty of overhead views too! Make sure to take your time to read about the history of the original lighthouse keepers.
Address: 938 Whitehead St, Key West
18. Conch Train Tour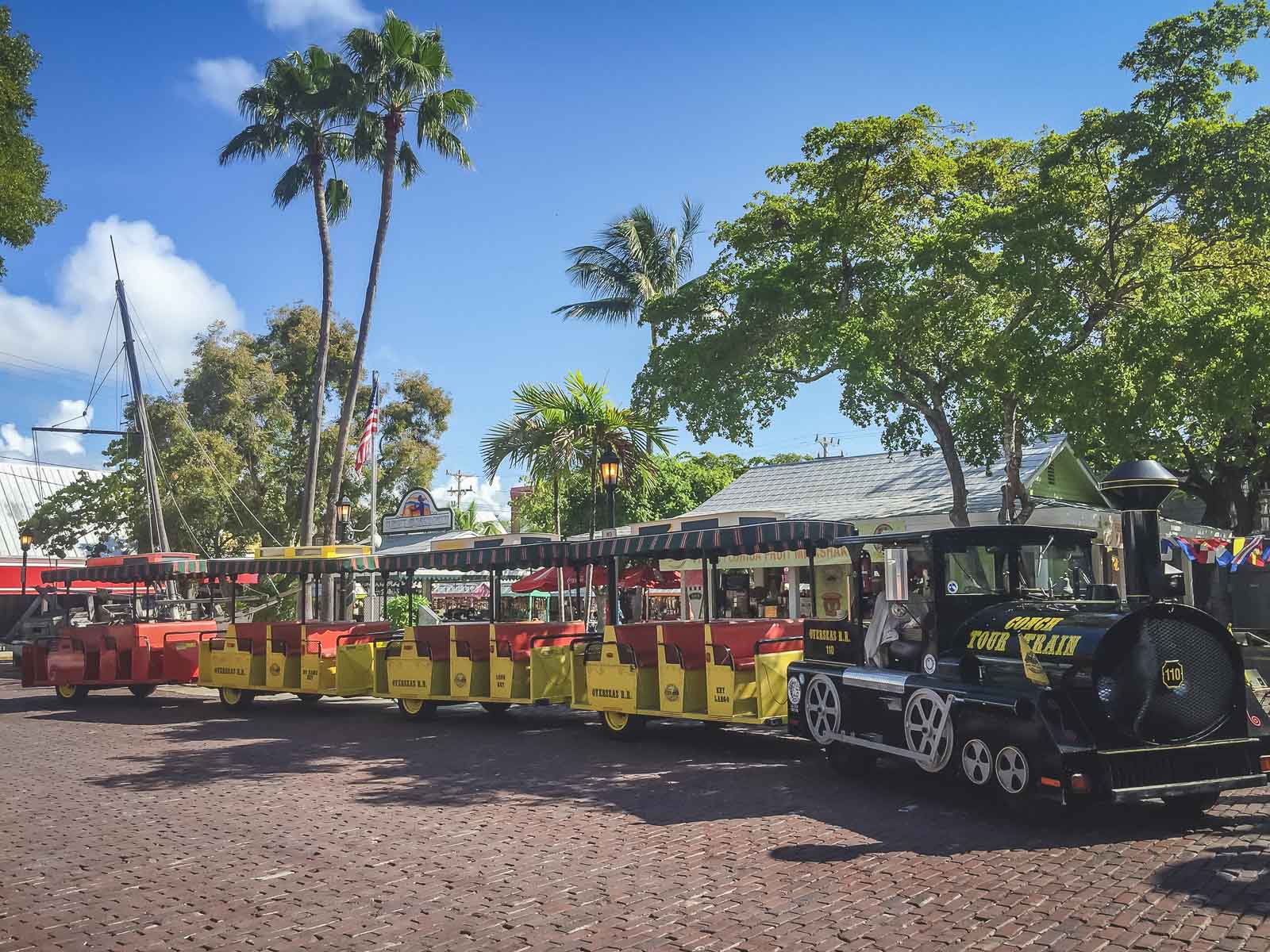 If you are looking for guided tours to give you the lay of the land, you may want to hop on the Conch Tour Train. The Conch train is Key West's most recognizable tour and everyone seems to hop on it at least once. The Conch Train tour wasn't exactly for us, but we do admit it gives you a good overview of Key West neighborhoods and highlights of the top Key West tourist attractions.
Book your Conch Train tour tickets in advance here. The train departs from Front Street Depot and loops through Old Town Key West to end back behind the Depot at Mallory Square. The ticket also includes admission to the Sails to Rails Museum.
Address: 500 Truman Ave, Key West, Fl 33040
19. Key West Cemetery
One of the most popular things to see is the Key West Cemetery. Similar to the LaFayette Cemetery of New Orleans, the Key West cemetery has above-ground vaults. One of the most notable tombs is a memorial to the U.S.S. Maine which was blown up in Havana Harbor in 1898. It is the final resting place of more than 100,000 Key West residents.
Book a guided tour of Key West in the Ghosts and Graveyards Tour – See why Key West was named one of the most haunted places in the US.
Address: 701 Passover Ln, Key West
There is no shortage of boat tours around Key West. It is an island after all. This sunset buffet dinner with an open bar. Or look for sunset cruise tours here with Get Your Guide to find your choice of floating bars, schooners, and catamarans that will take you out to watch the stunning sunsets. They offer last-minute bookings and full refunds on cancellations within 24 hours of the tour.
20. Key West Historic Seaport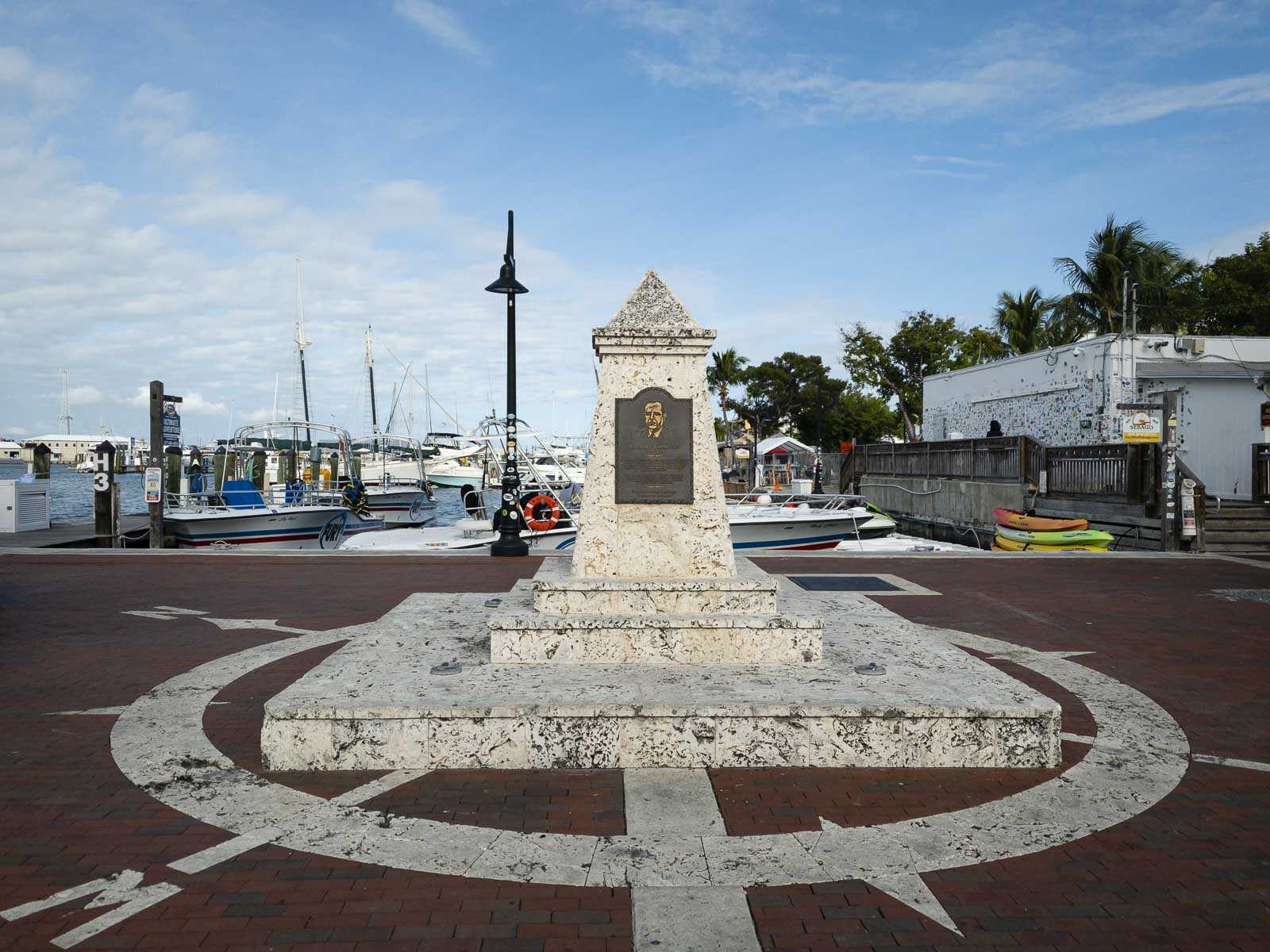 The old town of Key West is filled with historic structures and a great way to explore the history of Key West is on the waterfront. We love walking along the water and the Historic Seaport has a beautiful boardwalk to take in the yachts and boat charters.
There are art galleries and boutiques, museums, and boat charters. There are plenty of restaurants along the boardwalk as well. Get yourself a Cuban Coffee at Fisherman Cafe. It was the best coffee we had on the island and it was cheap too! Oh, and be sure to pop into one for a slice of Key Lime Pie.
21. Walking Tour of the Square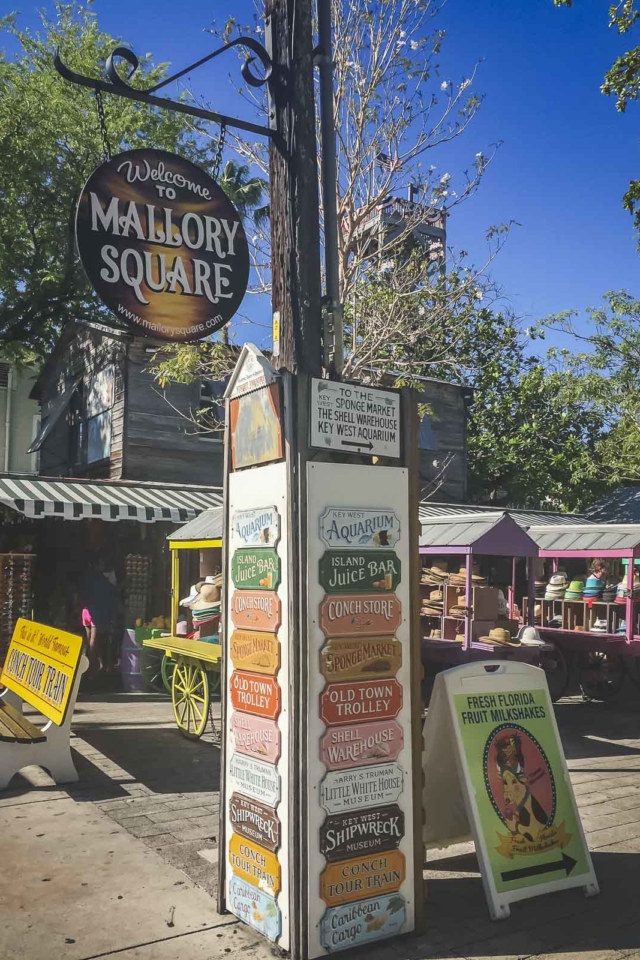 Key West's main square is Mallory Square and there is always something to do no matter what time of day you visit. You don't need to visit Mallory Square only at sunset, there are plenty of things to do here during the day too.
The Waterfront Playhouse is located just off the square and is the oldest continuously running playhouse in Florida.
The Key West historic memorial sculpture garden is located directly in front of the waterfront playhouse at Mallory Square paying tribute to famous patrons of the theatre and residents. Take a stroll through the lines of sculptures of famous residents including busts of Hemingway, Harry S Truman, Tennessee Williams, and many other important people.
22. Key West Shipwreck Museum
Make sure to visit the Key West Shipwreck Museum and Treasure Museum too. There's a 65-foot lookout tower, shipwreck artifacts, and actors recreating the 17th-century feel dressed in period clothing. A visit to the Key West Shipwreck Museum takes you back in time and learns about the salvaging of the shipwrecks that made Key West residents wealthy and famous. Book your ticket in advance here.
Address: 401 Wall St, Key West
23. Mel Fisher Maritime Heritage Museum
Known as the world's greatest treasure hunter, Mel Fisher was one of the leaders in maritime ship recovery and his life's work is on display here in Key West. The Mel Fisher Maritime Museum was opened in 1992 showcasing treasures that he salvaged from 17th-century shipwrecks off the coast.
Displays many artifacts from his finds are on display at the museum including the most valuable shipwreck ever discovered, the Nuestra Señora de Atocha which he successfully salvaged in July of 1985.
Address: 200 Greene St, Key West
24. Smathers Beach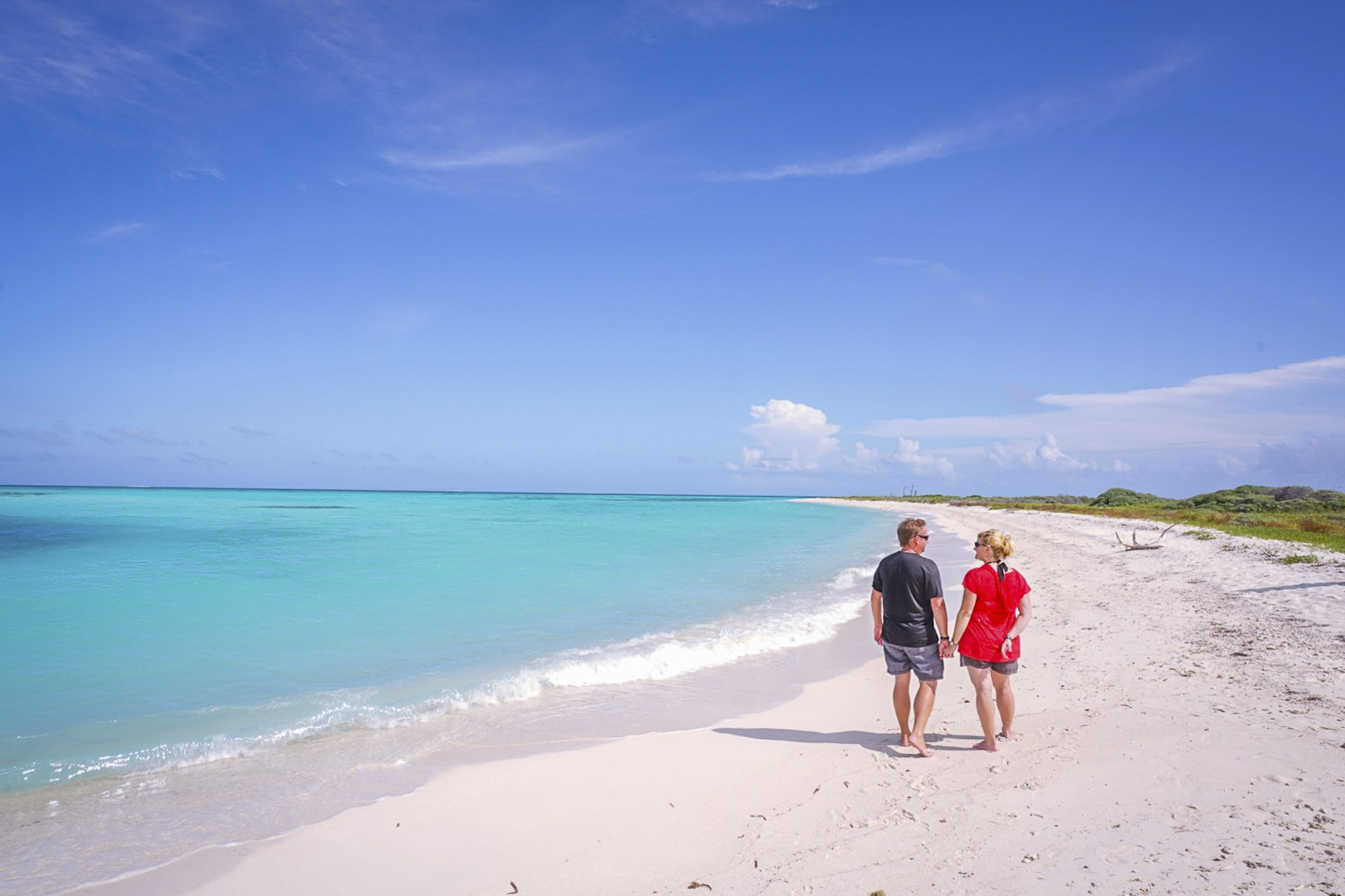 Smathers Beach is the largest public beach on Key West with a half a mile-long stretch of white sand. There are lounge chairs umbrellas, and water sports offered. If you are looking for a good beach to hang out at, this is the one. Smathers Beach is easily accessible and you can rent lounge chairs and beach umbrellas. There are plenty of watersports including paddle boarding and Parasailing.
2601 S Roosevelt Blvd, Key West
25. Higgs Beach
Clarence S. Higgs Memorial Beach Park is a public beach that has the only shore-accessible underwater marine park in America. You can rent watersports equipment and enjoy snorkeling opportunities, kayaking, SUP, and the Civil war era fort known as the West Martello Tower.
1000 Atlantic Blvd, Key West
26. West Martello Tower and Garden Club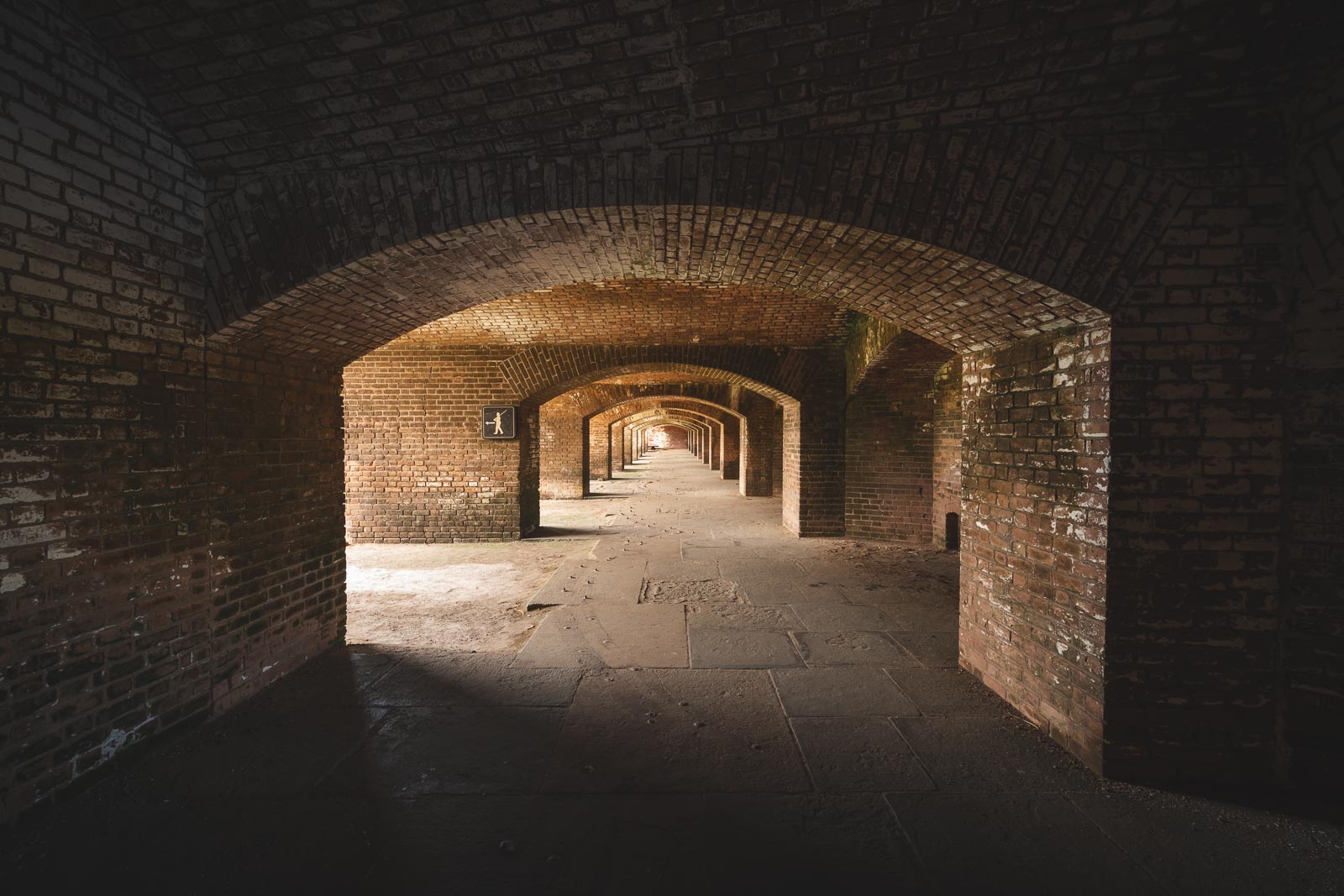 We have visited a few Martello Towers in our life and we didn't even realize that Key West had its own Martello Tower. That is because today, this historic tower is home to the Key West Garden Club. Admission is free and the gardens and property are maintained by volunteers. If you are looking for free things to do in Key West, this is certainly unique and beautiful as it overlooks the beach.
This historic tower was built in 1862 during the Civil War and is one of three remaining Civil War-era structures on the island. Although it was often used for target practice by the United States Navy, the fort was never actually involved in a battle. It is now home to the Key West Garden Club.
The two martello towers of Key West were built as batteries for Fort Zachary Taylor. Although it never saw action, it was used in both World War II as a radio station and in the Spanish-American war for signaling and lookout. There is an east martello tower as well located near the airport.
1100 Atlantic Blvd, Key West, FL 33040
27. Key West Butterfly and Nature Conservatory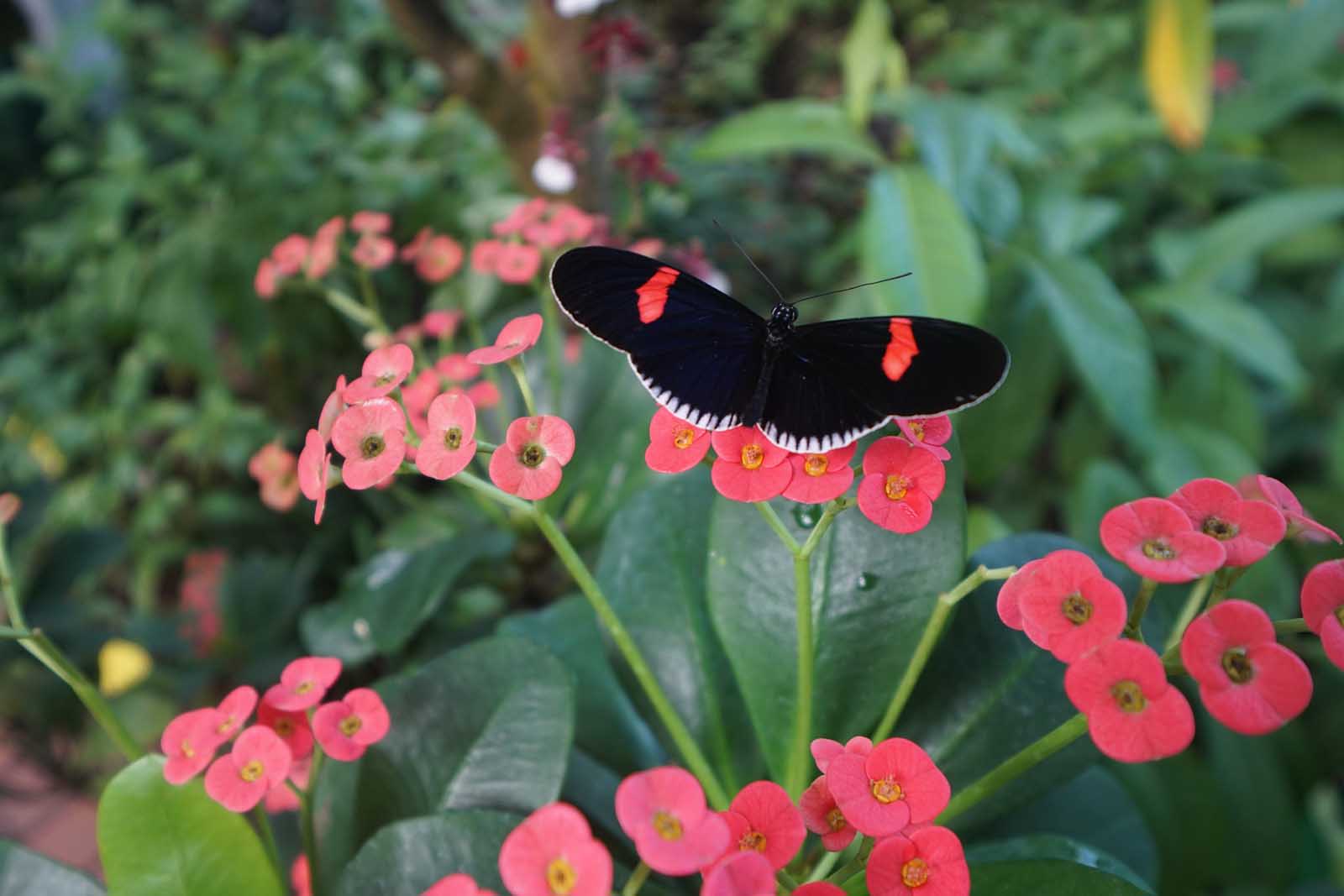 The Key West Butterfly and Nature Conservatory is a tranquil stop on any Key West Tour. Not only are there hundreds of butterflies, but you'll also see flamingoes and other tropical birds. Check out the live webcam here.
Address: 1316 Duval St, Naval Air Station Key West, FL 33040
28. Key West Roosters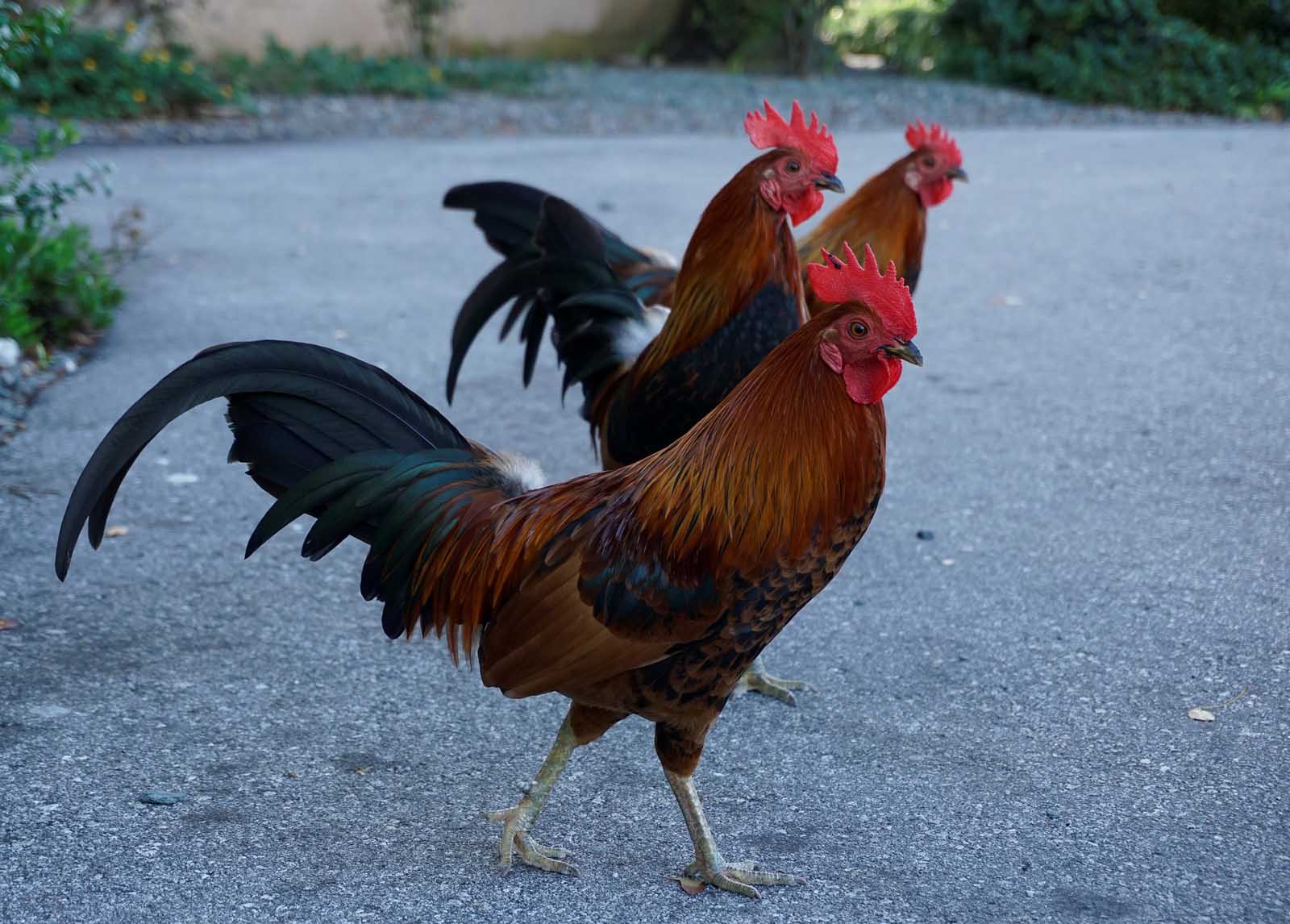 When walking around Key West, keep an eye out for the many roosters roaming the streets. The Key West roosters came from Cuba decades ago and were once used for cockfighting.
Today they represent a chunk of Key West history and rule the roost and live a life of leisure. Roosters can be found running around everywhere on lawns, sidewalks, and at all of the top Key West attractions.
29. Audubon House Tropical Gardens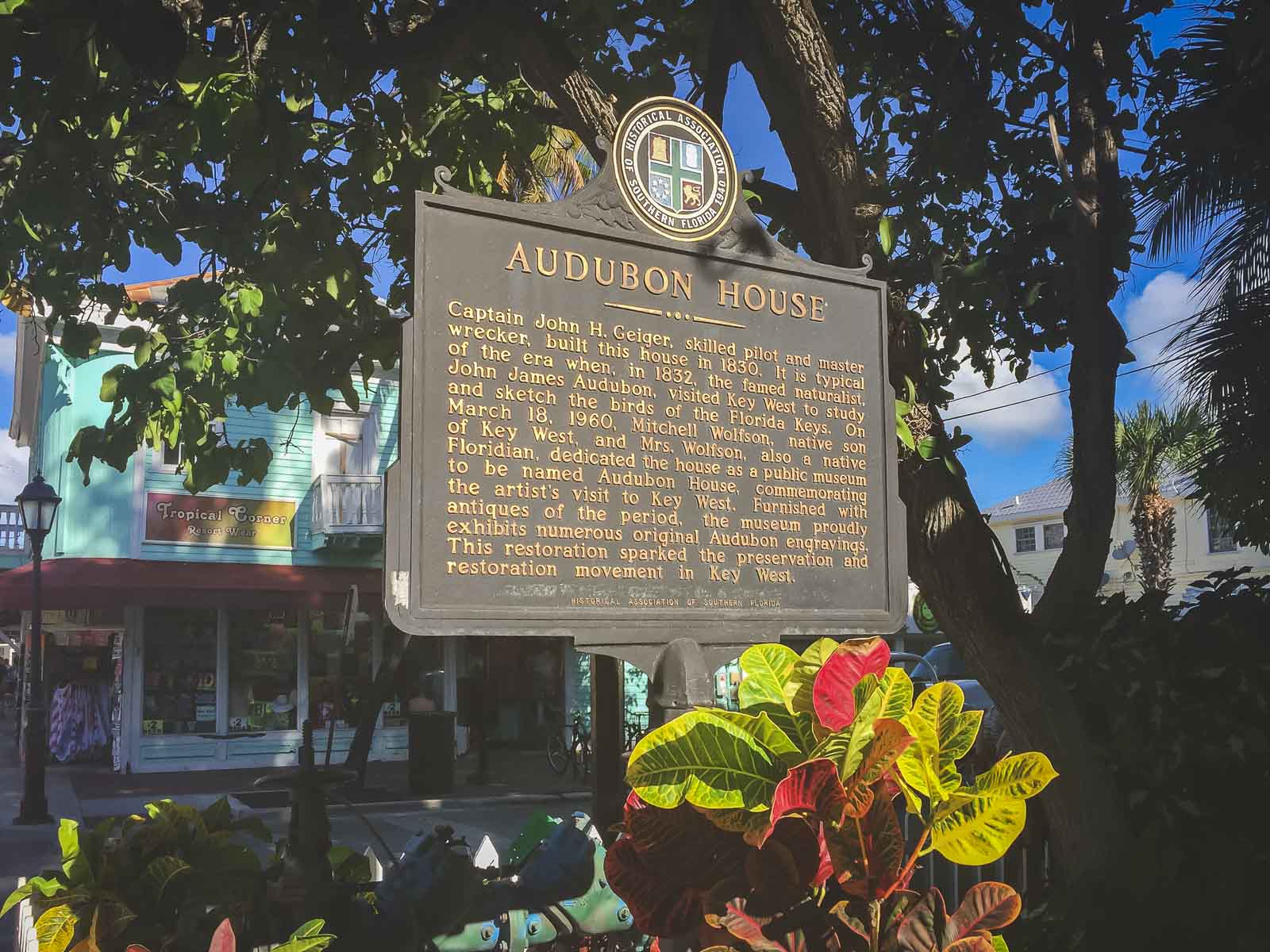 Something we truly love about Key West are all of the old houses that line its streets. It seems that each one has a story. The Audubon House and Tropical Gardens are one of them. The Audubon House Tropical Gardens contains first editions from John James Audubon, a famous ornithologist who visited Key West in search of new birds for his "Birds of America book. He found and drew 18 of them while in Key West.
The house was built in 1840 for Captain John Huling Geiger who was a captain and became rich in the shipping industry. And while one would think the house would be named after its owner, it is actually named after the naturalist John James Audubon.
Visitors can tour the house to see his 28 engravings and period furniture from the 1800s. When finished inside you can stroll the pathways through the one-acre gardens in search of tropical plants, butterflies, and exotic plants.
Address: 205 Whitehead Street, Key West, Florida.
30. Oldest House Museum and Garden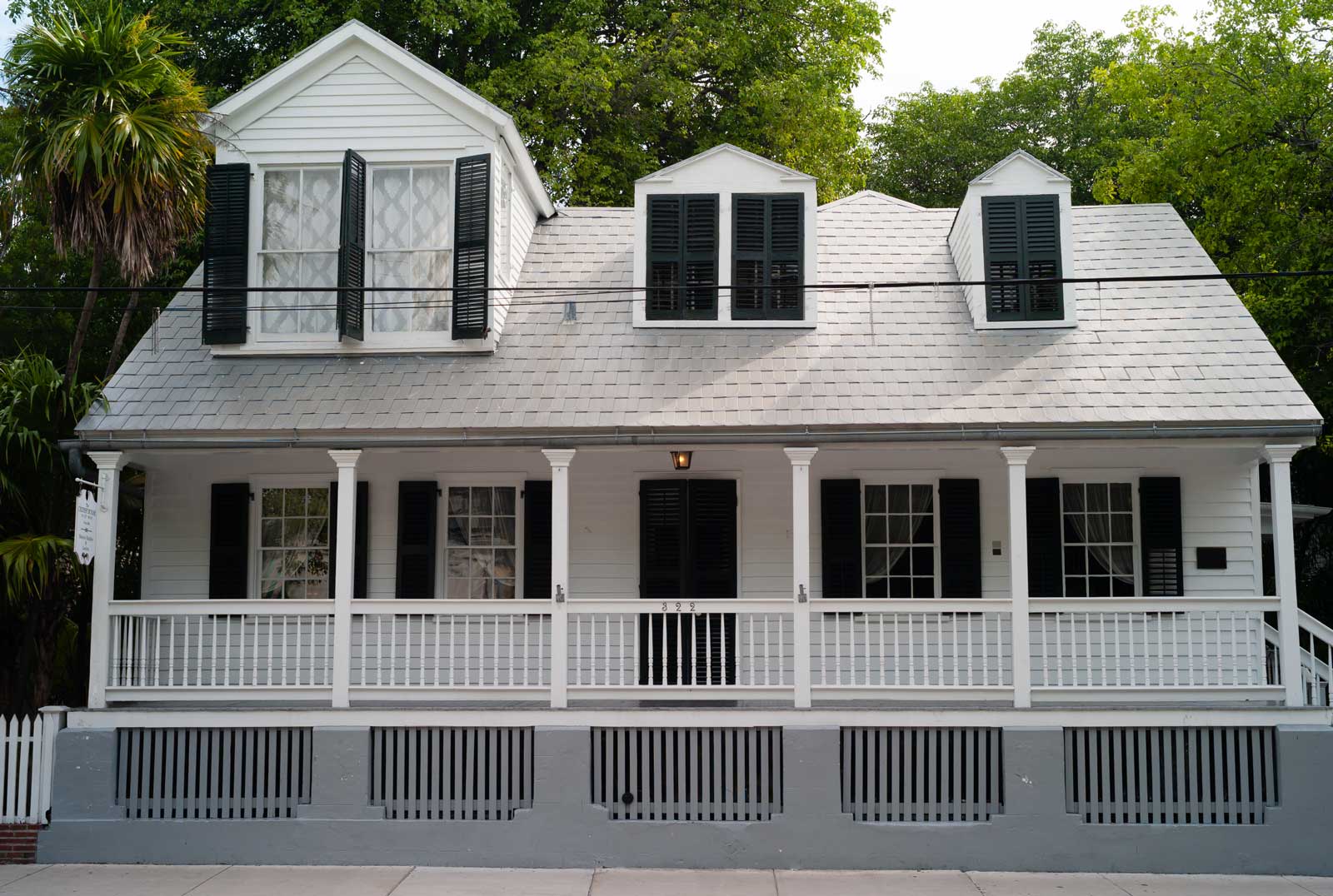 If you want to explore more old houses, the Oldest House Museum and Garden is just that. Also known as the Conch cottage, this house dates back to 1829. You can tour the three buildings and garden throughout the day between 10 am and 4 pm.
Address: 322 Duval Street, Key West
31. Bike Tours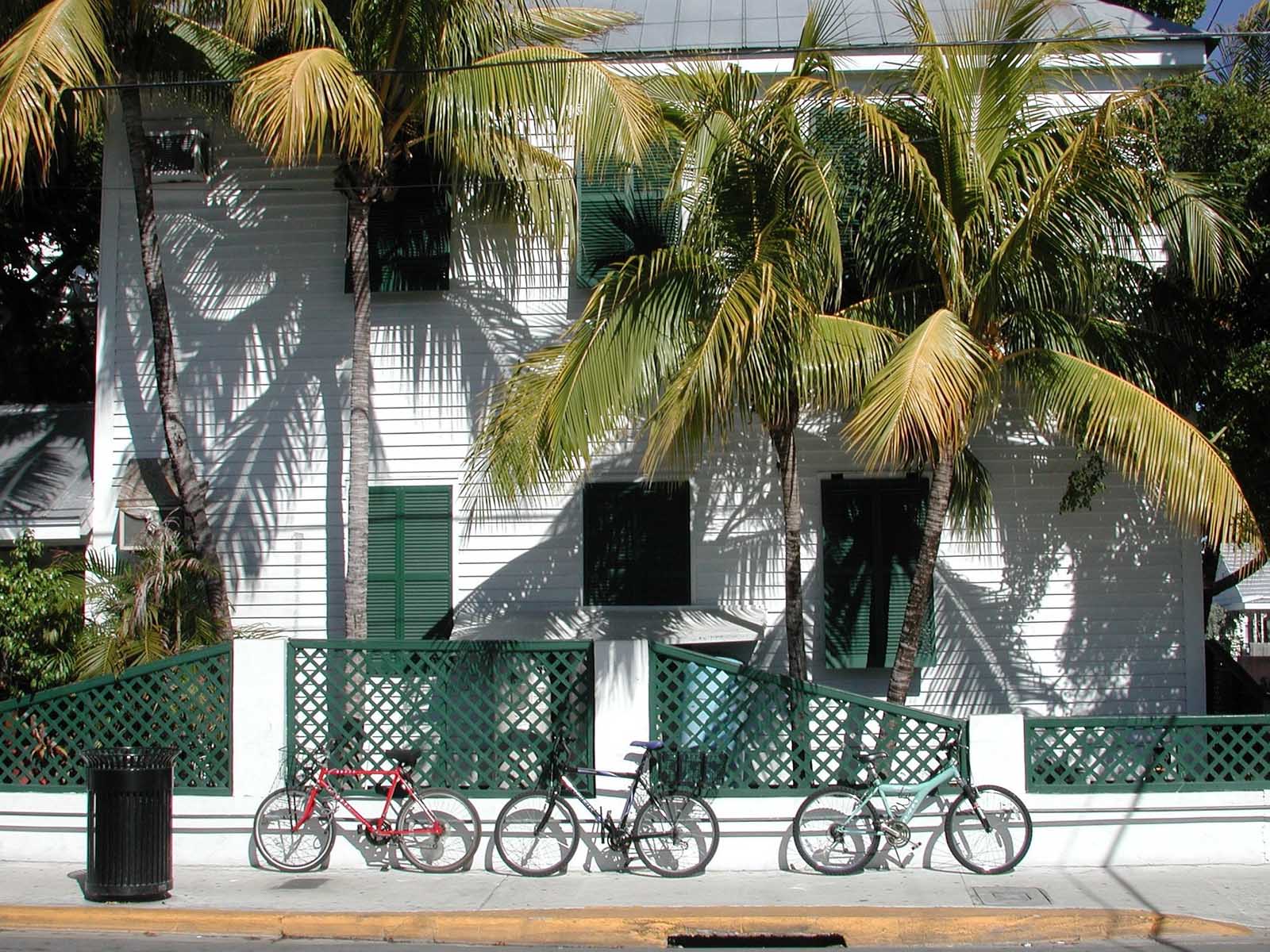 One of the best ways to see Key West is to take a bike tour. This three-hour guided bike tour lets you see the top attractions in Key West from a local's perspective. Visit the Old Town, stop at the Southernmost Point in the Continental USA, and Visit Mile Marker Zero and Higgs Beach.
You'll learn about the island's smuggling history of smuggling and the shipwrecks that have crashed off its shore. You can cover a lot of ground on a bike seeing everything from Harry Truman's Little White House to the Key West Cemetery. After all that hard work, celebrate with a slice of pie. Book your tour here.
Book a cycling tour of Key West. Guided tours of Key West will take you through Old Town, the Southernmost Point, and the Key West Cemetery here. Free cancellations and last-minute bookings are accepted.
32. Haunted Pub Crawl
Key West is consistently ranked as one of the most haunted cities in America. And with good reason, with so many shipwrecks, cursed treasure, a voodoo pass, and a wild-west history, there are many stories to be told. One of our favourite things to do is to go on haunted tours.
This top-rated tour takes you on a two-hour journey through "Cayo Hueso" (Key West). Visit haunted pubs and mansions in the Old Town after dark.
33. Florida Keys Eco Discovery Center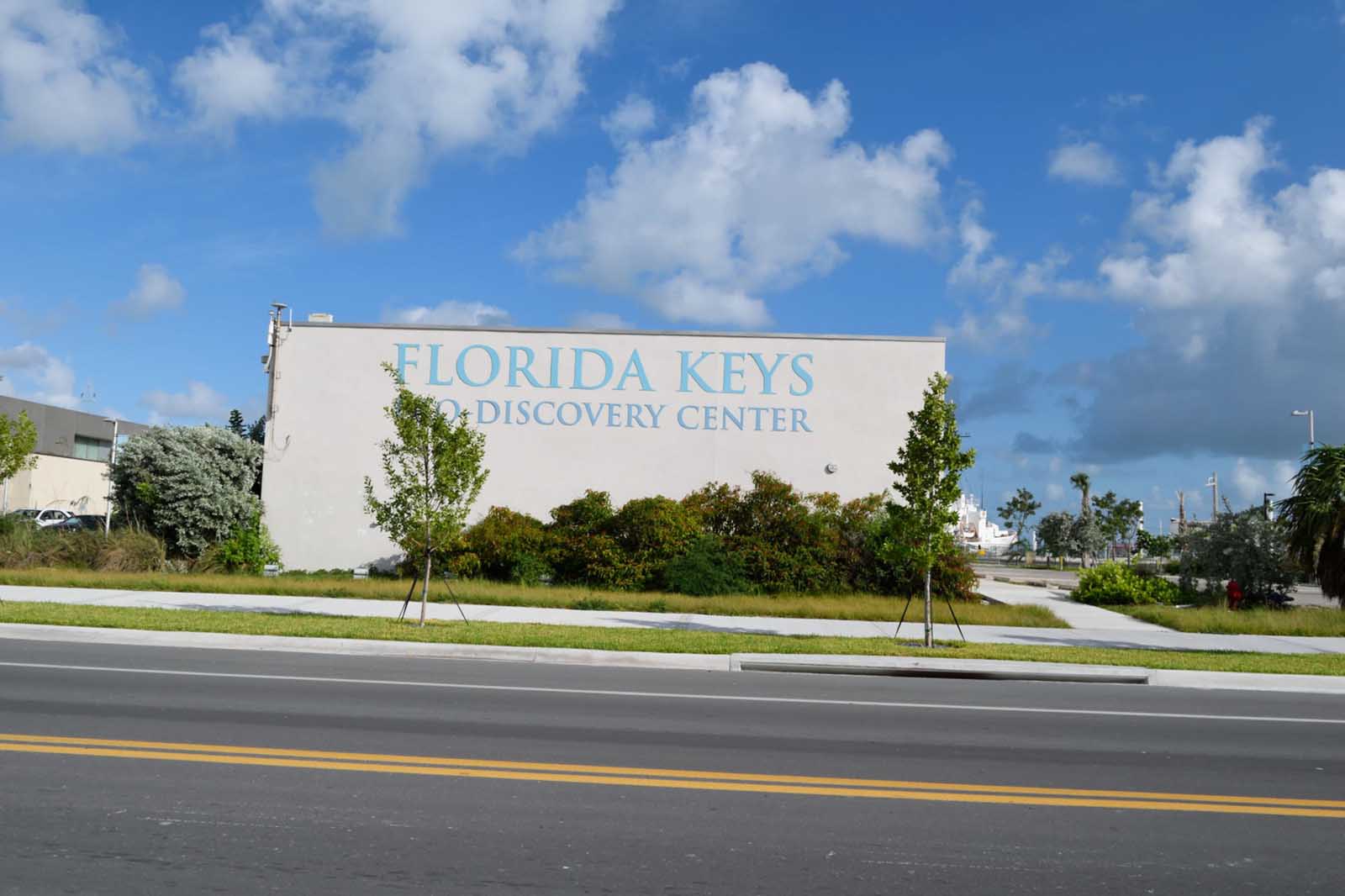 Photo courtesy of Haydn Blackey from Cardiff, Wales, CC BY-SA 2.0 https://creativecommons.org/licenses/by-sa/2.0, via Wikimedia Commons
The Florida Keys National Marine Sanctuary is one of 15 marine protected areas in America. Together they make up the National Marine Sanctuary System so the ocean is definitely the heart of Key West.
The Florida Keys Eco-Discovery Center consists of interactive exhibits showcasing the work being done to manage the sanctuary, two national parks, and four national wildlife refuges.
You'll learn about the biology of coral reefs, and how reefs benefit the economy. You'll learn about the plant and animal life of the waters including sea turtles and the five species that live in the surrounding waters. Best of all Admission is free! This is a great option over the Key West Aquarium.
Address: 35 East Quay Road, Key West, Florida 33040
34. Nancy Forrester's Secret Garden
If you are looking for things to do with the family in Key West, stop at Nancy Forrester's Secret Garden. Nancy Forrester is an environmentalist that is has been rescuing and rehabilitating parrots for 35 years.
The entrance fee goes directly to supporting the hard work to rehome exotic birds such as parrots and endangered South American macaws. Kids can interact with the birds as they learn about their habitat and conservation.
518 Elizabeth Street, Key West, Florida 33040
35. Fantasy Fest
If you are looking for unique things to do Key West visit the destination at the end of October for Fantasy Fest. The annual 10-day festival has been running since 1979 and has grown to become a huge festival attracting visitors from around the world.
Fantasy Fest is like Mardi Gras on steroids. People parade down the street nightly showing off their body paint and works of art. Live music blares out of the bars lining and vendors and street performers line the sidewalks. Since it is Key West, there's a lot of alcohol and skin involved too! This is a really fun and festive time to be in Key West.
36. Key West Aquarium – Not For Us
We are not fans of aquariums in general, but we do realize that they play a part in conservation. What we like about the Key West Aquarium is that they shelter sea turtles and shelter them until they can be returned to the sea. However, I don't like that there is a touch tank.
I know that aquariums say that is a good way to educate children, but I think animals should be left alone. I think that I prefer to either go snorkeling to see sea turtles or the Eco Discovery Center is a good option and the living museum of John Pennekamp State Park is a superb option. Visiting an aquarium is a personal choice, it is just not one of ours. Read more here
Where to Stay in Key West Resorts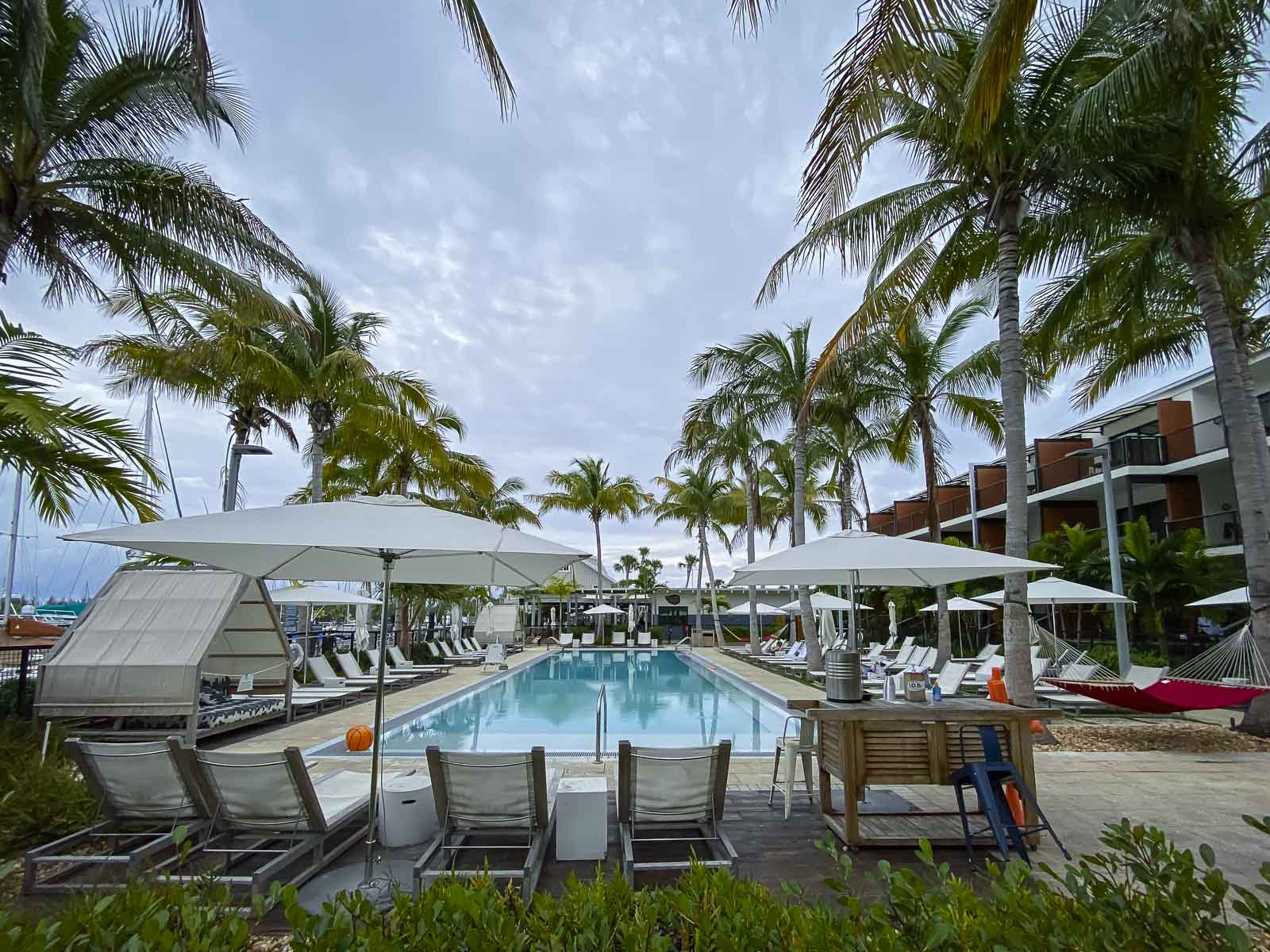 Perry Hotel Key West is a quiet retreat on the marina. This boutique hotel has elegant rooms overlooking the waterfront. Check for Reviews and pricing on TripAdvisor / Booking.com
La Concha Crown Plaza is the perfect place to stay in the heart of the action, located downtown Key West directly on Duval Street. There's a pool for guests only. There is a luxurious rooftop spa and gorgeous sunset views. Check for Reviews and pricing on TripAdvisor / Booking.com
How to Get to Key West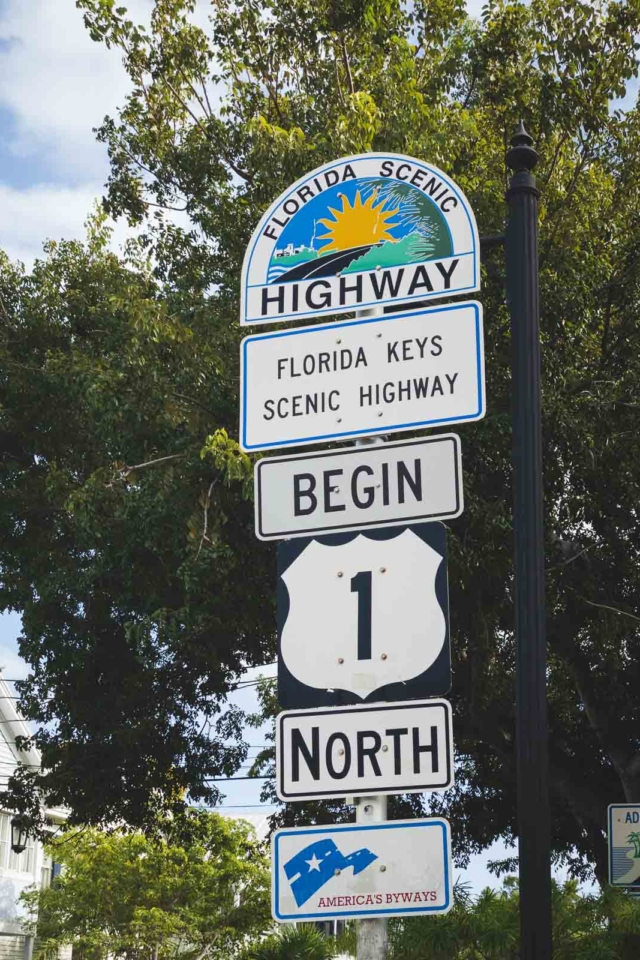 As we mentioned, the best way to get to Key West is to drive on a self-drive road trip from Miami to Key West along the overseas highway. There are so many things to do in the Florida Keys, you'll want to have the freedom of your own car. Compare car rental prices here.
But if you driving is not an option, there are other ways to get to Key West.
Key West International Airport – There is an airport in Key West and when flying internationally, you can connect from several hubs in the US. Delta, American, United Airlines, and a few other smaller airlines fly into Key West.
Most people fly into Miami International Airport and then take a shuttle to Key West. The Keys Shuttle company offers transfers from both Miami and Fort Lauderdale Airports. See rates here
If you are looking for an alternative to a Caribbean Island vacation, Key West could be the choice for you. With Highway 1 connecting it to the mainland, United States. it's an easy way to get to the middle of the Caribbean without having to hop on a flight.
What is the Best Time of Year to Visit Key West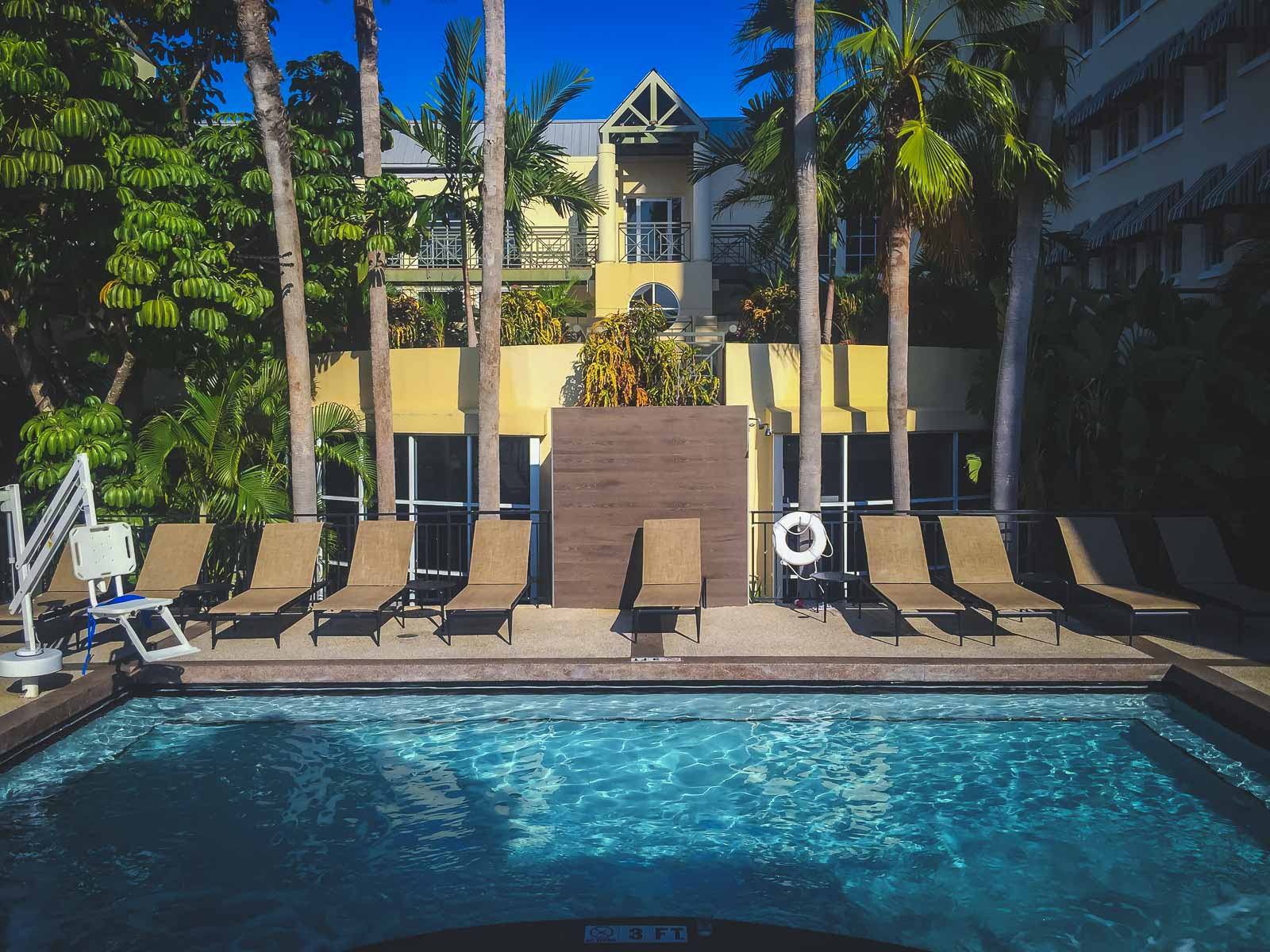 The best time to visit Key West, Florida, depends on what you are looking for in your vacation. Key West has a tropical climate with warm temperatures year-round, but there are some variations throughout the year that might make certain times more appealing than others:
Winter (December – February): This is often considered the best time to visit Key West for weather, as temperatures are mild and pleasant, usually ranging from the mid-60s to the mid-70s degrees Fahrenheit (around 18-24 degrees Celsius). However, this is also peak tourist season, so accommodation prices are higher, and the island can be crowded.
Spring (March-May): Spring is also a popular time to visit. The weather is slightly warmer than winter but still comfortable. This is also the dry season, so you are less likely to encounter rain. Prices start to drop a little bit compared to the winter, but it's still relatively busy.
Summer (June – August): Summer in Key West can be hot and humid, with temperatures in the high 80s to low 90s degrees Fahrenheit (around 31-34 degrees Celsius). This is also the start of the hurricane season, which extends through November. However, this is a less busy time for tourism, so you might find lower accommodation prices and fewer crowds.
Fall (September – November): The fall season continues to be hurricane season, and there can be occasional storms. However, temperatures start to cool down a bit compared to summer. This can also be a more affordable time to visit as it's considered an off-peak season.
How Many Days Is Enough for Key West
The number of days needed for a trip to Key West, Florida, can vary depending on individual preferences and interests. However, here is a general guideline:
One Day: If you're on a tight schedule, you can still experience a taste of Key West in one day. This will usually involve a walk down Duval Street, a visit to the Southernmost Point Buoy, and perhaps a quick tour of the Ernest Hemingway Home and Museum. You can end your day with a sunset celebration at Mallory Square.
Two to Three Days: With two to three days in Key West, you have a more relaxed pace to explore. In addition to the aforementioned activities, you can visit attractions like the Key West Lighthouse, the Mel Fisher Maritime Museum, and the Truman Little White House. You also have time to take a boat tour, and go snorkeling. A trip to the nearby Dry Tortugas National Park is also possible, though it will take up a significant portion of one day.
Four to Five Days: Spending four to five days in Key West allows you to truly immerse yourself in the laid-back atmosphere of the island. In addition to visiting the main attractions, you can explore the less touristy parts of the island, try a variety of restaurants and bars, take your time shopping, and perhaps even take a fishing trip. This time frame also allows for more flexibility in case of inclement weather affecting outdoor activities.
A Week or More: If you plan to stay for a week or longer, you can enjoy Key West at a leisurely pace and even explore the other islands in the Florida Keys. This would give you time for relaxing beach days, and day trips to neighboring Keys.
Key West is our favorite destination in Florida. There are so many fun things to do that we can go back again and again. As a matter of fact, we did! Have you been to Key West? What are your favorite things to do?
Read More About Planning Your Florida Vacation