Cuba is an amazing country that is on most travellers' bucket list, and for a number of very good reasons.
It is one of those places that grows on you: for as shocking, different, difficult and at times simply frustrating I found it, I could not help falling completely in love with it.
Since I have left the country I have been wanting to visit again. One place I would surely like to go back to would be Havana. I've put together 11 things to do in Havana that you may not have thought of.
Eleven fun and not-so-obvious things to do in Havana
1. Visit The Capitol Building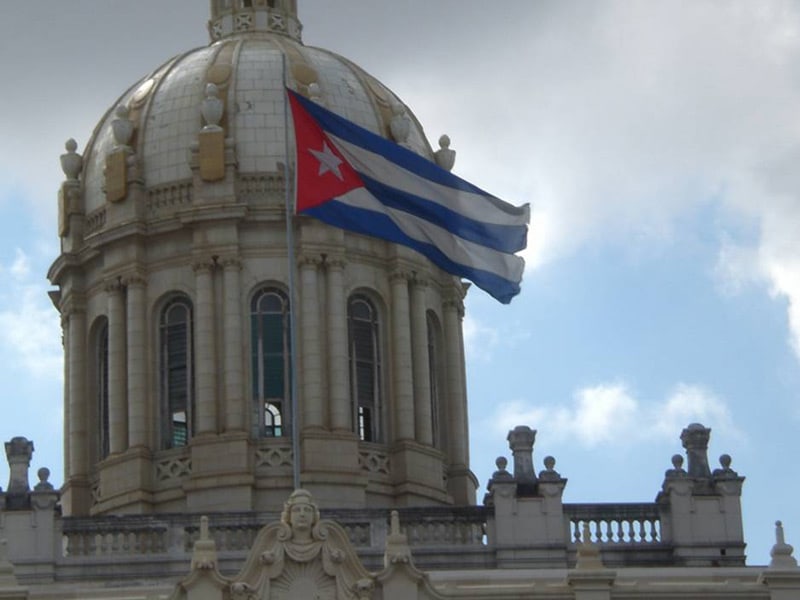 The Capital Building is one of the best places to visit in Havana. People who know me are well aware that I am not a huge fan of big cities.
My general rule is that, regardless of how many museums, churches, bars and restaurants there are to visit in a capital, I get tired after a mere two days and make my swift escape.
Havana is the exception to this rule. In fact, it was hard to leave, because I really had a blast there. Do you want to know what I did to have a good time?
Then, read my non-exhaustive and not-so-obvious list of the fun things to do in Havana.
Cuba Resources & Information
Ready to fly to Cuba? Check out Cheap Flights here.
Are you a U.S. Citizen?  Make sure to check with your Airline about Visa costs as they are different for each carrier. Typically they range from $50 to $110. Learn more about the legality of traveling to Cuba as an American by visiting the Treasury Department's Cuba FAQ.
Make sure you have travel insurance. We never travel without it and recommend World Nomads for short term trips. If you are looking for something more long-term check out Allianz Travel. Read more about the value of Travel Insurance here.
Looking to plan your trip? We recommend checking out Lonely Planet Cuba
Don't forget that the water in Cuba is not drinkable. We recommend bringing along the Lifestraw Go Waterbottle. We bring this with us everywhere.
Internet: It is available through the ETECSA telecom company and you can buy prepaid cards for around $2-3 per hour. 
2. Ride in a Taxi Particular
Everybody takes pictures of vintage cars in Havana, as they are easily spotted pretty much on every street, traffic light, or parking lot.
I actually went as far as riding a few of them, and it was fun. Some of those vintage cars are kept perfect and shiny. Others are simply old and rusty. But all of them are incredibly large.
Taxi particulares (privately owned taxi) rides are shared taxi rides. Meaning that when I got in one, others people also got in. If they are going in the same direction, you'll have company.  It's a good way to meet some locals!
3. Smoke a Good Cigar
I am not a smoker – in fact, I find smoking quite disgusting habit. And I have asthma too.
But Cuba is so famous for its tobacco and cigars I had to explore the culture of cigars. I visited the Real Fábrica de Tabacos Partagás and bought some of the best cigars for my friends.
So I thought I may as well try one too. Ok, here's a little secret: I did not even light it up. But I got to smell the delicious tobacco and found out a lot on how to properly save cigars.
And they are fun to chew on and pretend.
Did you know cigars are best kept in the fridge, on a wet cloth? When you take your cigars home from Cuba make them last this way. 
4. Have a Cuban  Cocktail
I am not an alcoholic. Far from it, indeed. Yet, for as much as I tried to be a good girl, I did not let a day pass in Cuba without having a good mojito.
Mojitos were invented in Cuba and are one of the island's oldest cocktails.
Mojitos are made from white rum, sugar (traditionally sugar cane), lime juice, soda water, and mint.
Where to have drinks in Cuba
So, one of the most fun things to do in Havana is to hit La Bodeguita del Medio for a mojito and El Floridita for a daiquiri.
Warning: they are touristy because they are classic spots for drinks.
They are in the gorgeous Havana Vieja (Old Havana). People go there to see what Hemingway was talking about as El Floridita was his favourite daiquiri spot.
Mojitos at La Bodeguita are average, while daiquiris at El Floridita are delicious.
Bonus: they often play live music there.
Recommended Hotels in Havana, Cuba: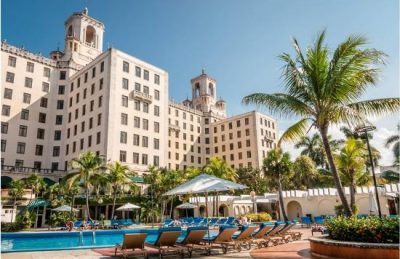 Hotel Nacional is a beautiful old Historic Hotel. Minutes from downtown. A quick cab ride to Old Havana!
Check out Availability & Prices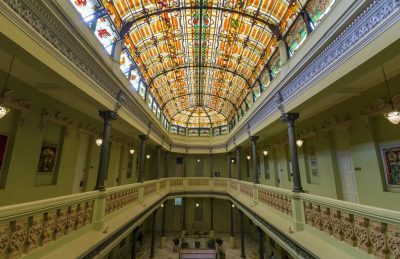 The hotel is in an impressive building in Old Havana. It is very well situated for exploring the old city and the rooms are clean.
Check out Availability & Prices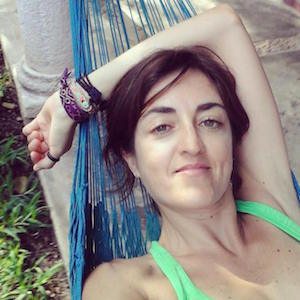 My Adventures Across the World
Claudia Tavani is from Cagliari (Sardinia) and is obsessed with travelling. A former human rights lawyer and academic, after devoting her life to the protection of cultural identity, in November 2013 Claudia decided to give in to her biggest passion and started travelling around Latin America, and she has hardly stopped since. Blogging came as a natural consequence, for Claudia wanted to let her family and friends be updated with her adventures.