Michael Fuller has been exploring the world at work and shedding light on what different cultures and people do for a living on this earth. 
The photo story below is an eye-opening and fascinating exploration of jobs around the world. 
World at Work
"Would you like to buy a bracelet?" the man asked. I turned my head and let out a little gasp. The man's face had more piercings than a porcupine's mattress. "No thanks," I said. My wrist was sufficiently braceleted.
"Well," he said, not so easily swayed, "What if it came with… a little gift?".
Being in Bolivia's capital, La Paz, we knew what kind of gift he meant. The powdery white kind, derived from the coca plant.
"OK," I said. He'd convinced me.
"I'll buy one bracelet. But instead of that gift, let me take your photo."
And thus began my fascination with the world at work.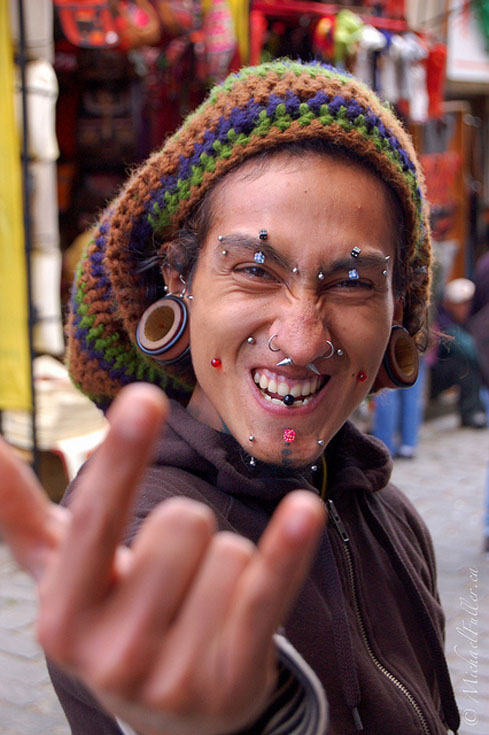 I've spent the last decade moulding my life around travel.
Photography and Travel
By embodying the frugal lifestyle; squeezing trips into the cracks of my calendar; finding jobs that unlock new continents; and negotiating with employers to allow time – plenty of it – to explore for months each year (without pay, of course).
Photography has come along for this ride, and it's hard to say who's the driver and who's the passenger.
I bought my first SLR camera a month before my first major backpacking trip. Ever since, the two passions have stoked each other's fires.
Travel is my excuse for photography, and photography my excuse for travel.
Without realising it until recently, one theme evident from the beginning is my fascination with people's whose work differs from what we westerners consider "normal".
This could be work we're not used to seeing; work we'd expect to be done differently, or work we just never knew existed.
And I've now collected a tapestry of photos and stories about so many people's livelihoods across this wide world, from Agra blacksmiths to Zambian miners.  And I'd like to share with you some of these people, their work, and the stories surrounding them.
Zambian Surveyor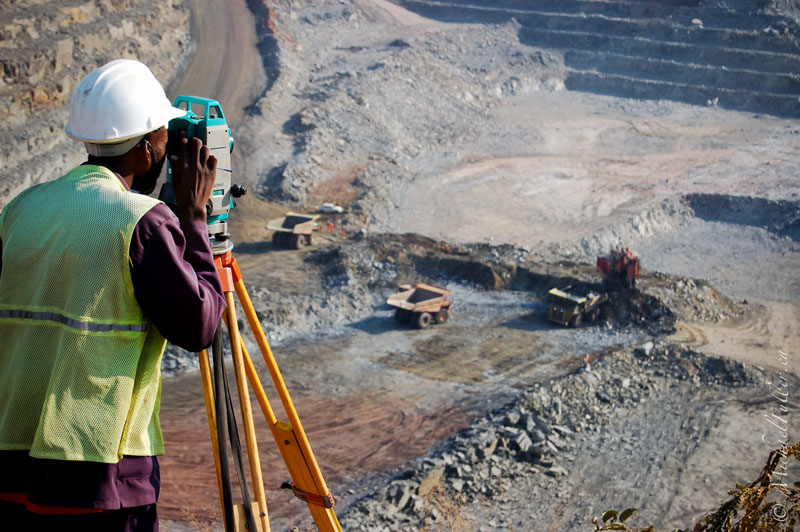 I spent four months as a student working in a Zambian copper mine. My journal entries there act a barometer on my changing attitudes toward culture, normality, and comfort. One entry:
"Today I visited the local grocery store to see if the rumours are true. They were, and more.

Every morning, a few enterprising customers buy up every loaf of bread from the bakery, for $1 each.

Then, with loaves piled high on a table in front of the store, they sell them for $1.15.  

Another group, trying to emulate this success, has now begun the same practise with toilet paper."
Indonesian Contractor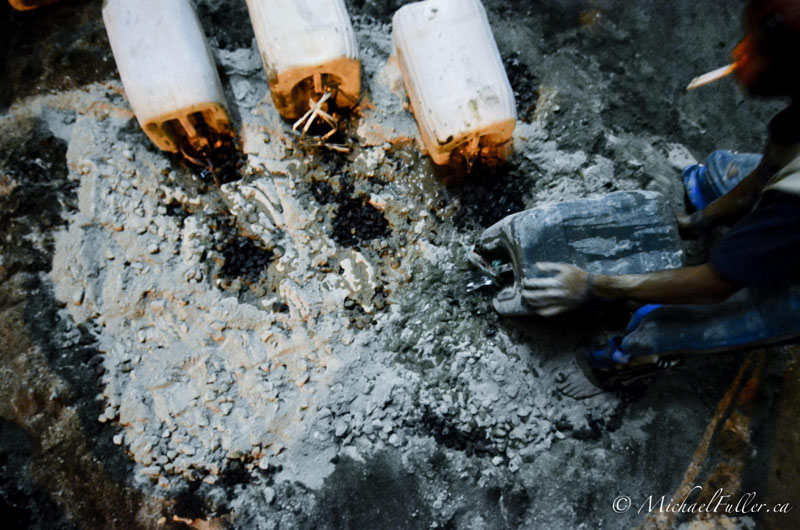 My final night in Sulawesi, my language skills were finally moving beyond the "this that please thanks" realm.
I spent an hour getting to know a crew of Javanese contractors between their barefoot hand-mixing of cement.
With small-talk of our jobs, families, salaries (theirs a humbling $200 per month, despite so much time away from their families), and the price of cigarettes (so cheap in Indo that at Australian prices they'd smoke their monthly salary in one week).
But at the end, perhaps for them the most astonishing part of the cultural exchange:
"Are you married?" they asked. "No but I have a girlfriend." "Why isn't she here?". "No money." "Why don't you pay?"
When they finally understood the reason – that she was too proud, and wouldn't let me – they were in disbelief.
One guy went running around to tell everyone on the crew about my baffling western culture.
Chinese Hat Vendor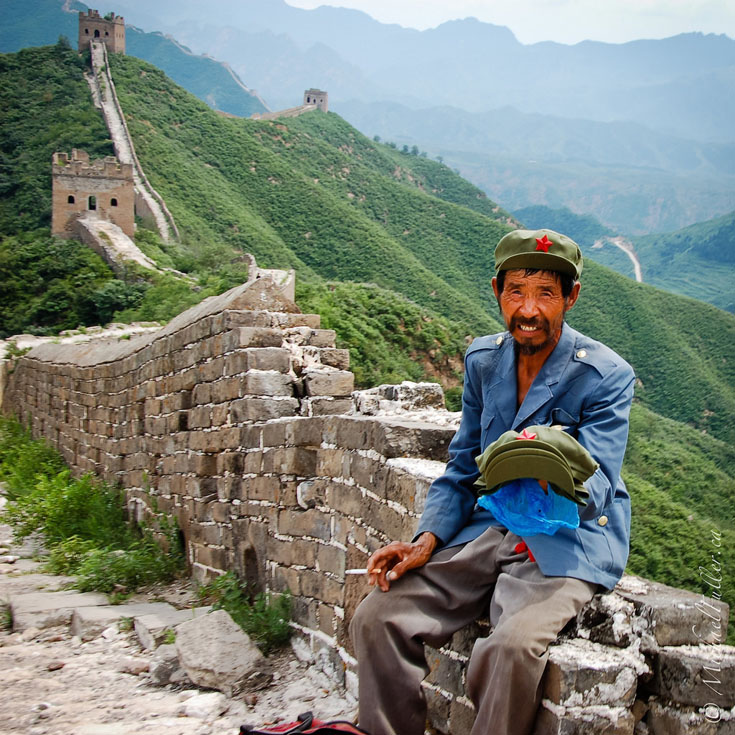 Though we set out to hike along the less-touristy area of the Great Wall, we still encountered people like this elderly man, selling Communist hats without a hint of irony. (That his enterprising spirit would be crushed, were China truly Communist)
The irony was in high supply that day.
We hiked with a young Mongolian surgeon working in Beijing. I mentioned how the Wall was actually built to keep Mongols out of China – and here he was tramping all over it.
Tragically, his English was too weak to understand my joke. I laughed enough for both of us.
Haida Gwaii Mushroom Picker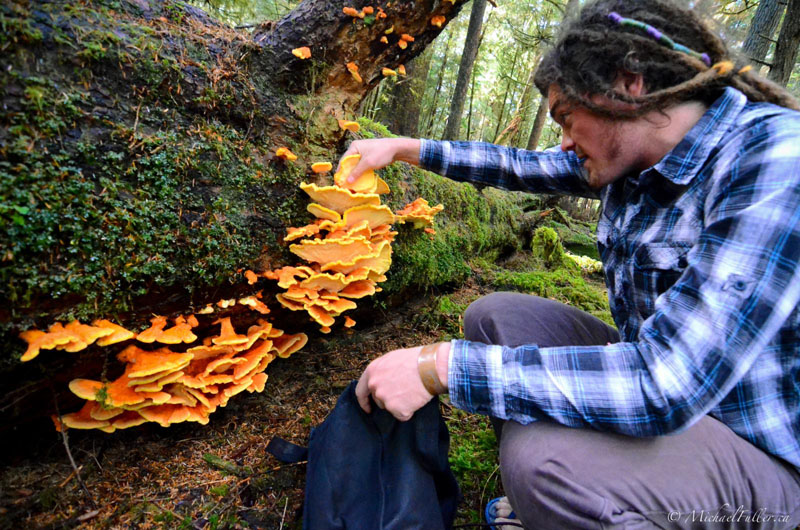 With my body aching after a two-day solo hike and two weeks without a bed, I remembered overhearing something about a hostel in the quiet logging town of Port Clements, British Columbia (population 440. And one of Haida Gwaii's largest towns).
Thankfully my thumb wasn't sore and hitch-hiking went smoothly.
When I arrived inside the hostel, I looked around and noticed one particularly young and dreadlocked dude. The last person I expected to be the owner.
Alan was an amazing young man: social worker, kayak guide, mushroom picker, world traveller, musician, and owner of one of the best hostels I've ever stayed in.
He had hammocks, instruments, billiards, wifi, kayaks, a lovely kitchen, ocean view, and great location. (As he put it: "Grocery store downstairs; cafe across the street; pub on the nearest corner. What more do you need?").
Drumming, discussing the world, and eating deliciously expensive mushrooms for dinner (these ones) was much more than I ever expected.
All I wanted was a roof.
Lao Bar Wrangler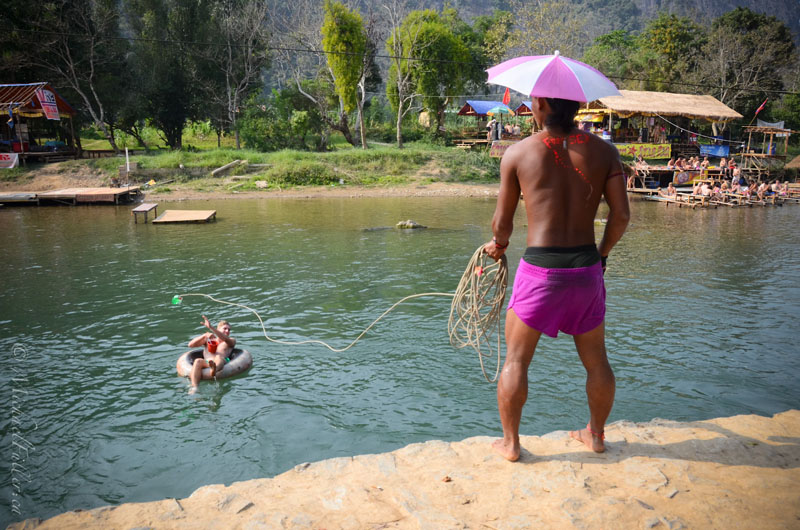 Fifteen years ago, Vang Vieng was a quiet riverside town surrounded by stunning karst peaks on the dusty, rough, winding road between two of Laos' major destinations.
A quirky old Lao man named "Mr. T" had an organic mulberry farm a few kilometers outside of town, where travelers would stay to volunteer milking goats, picking mulberries, and teaching English in local villages.
One day Mr. T patched up some old inner tubes and sent his volunteers on a relaxing float down the river.
Ten years later, the town had transformed into a monster.
Lonely Planet described it as "an atmosphere of lethargy by day and debauchery by night". Here the establishments employ a unique crew who torpedo plastic bottles to potential patrons with practiced-precision.
The wranglers reel them into riverside bars where the thumping music, drinking games and drug-fuelled partying starts at noon and lasts until sundown.
Right beside Mr. T's once-tranquil organic mulberry farm.
Chinese Snack Vendor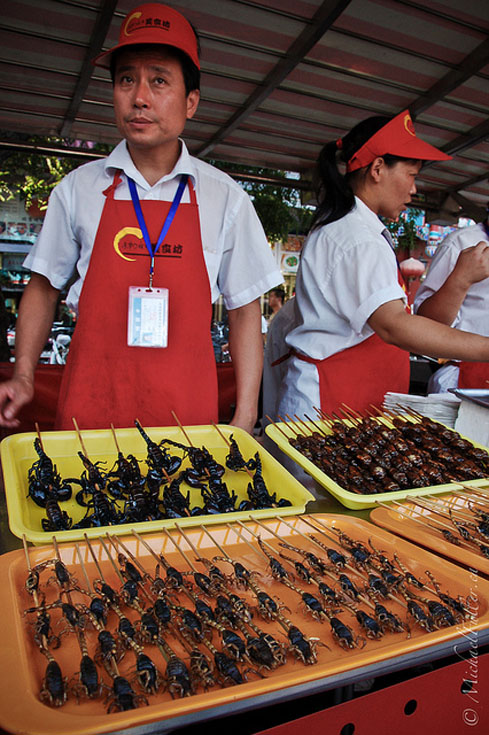 In Beijing, the local delicacy is scorpions. Skewered live, ready to cook, in a variety of sizes.
When I originally shared this photo, my friend from Beijing replied immediately. "Those are only for tourists. Real Chinese eat McDonald's."
Indonesian Ritual Slaughterer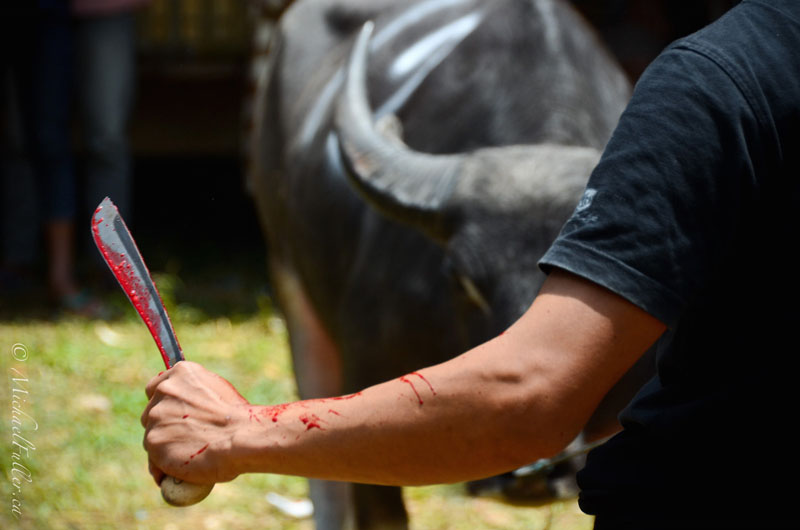 At a Torajan funeral ceremony in Sulawesi, the final seconds of this buffalo's life.
The men leading the ritual slaughter are paid by the deceased family for their help in these three-day ceremonies. Paid in meat.
During this "medium-sized" ceremony, one-hundred pigs and twenty-four buffalo were killed.
None of the meat was wasted.
I'm Making This Into a Photography Book!
Travel is not really about me anymore. It's about the lives of people I touch along the way – whether connecting with locals, or educating and entertaining people back home. My hope is that this book will introduce you to the people whose livelihoods involve doing interesting, dangerous, rare, antiquated, or just different. To show you The World at Work.
Gratefully,
-Mike
Do you know of an interesting job you've seen during your travels? Tell us of a time you saw first hand the world at work in the comments below. 
Author Bio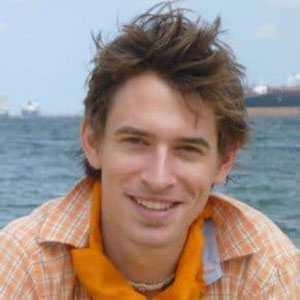 Michael Fuller is a traveller and photographer who quit his job in January to pursue projects like this full-time.
On his website MichaelFuller.ca he writes photo-stories of culture and adventure; and also shares travel lessons and philosophies from his years on the road.
You can also find him on Facebook or join his mailing list for free photos and the latest posts.
Read More
61 Best Travel Quotes – Inspiration in Photos
Gifts for Travelers – 50 Unique Ideas for 2018
Best Travel Gadgets for Tech Lovers 2017
Read MoreRSaveSave