Everyone loves ancient ruins and the ancient temples of Bagan in Myanmar are incredible.
I find that we are drawn to find out about the past and to explore how people lived centuries ago, we already felt as if we had stepped back in time while travelling through Myanmar, but to enter the grounds of the magnificent ruins of Bagan, we definitely felt that nothing had changed here for centuries.
Bagan Temples
History
Built between 1000 and 1300 AD, Bagan has to be one of the least visited temple complexes in South East Asia.
For Centuries, the Burmese people had lived within the grounds of Bagan, but unfortunately as with everything in Myanmar, the military started clearing them out in 1990.
Located on the banks of the Ayeyarwaddy River, it is a sight to behold.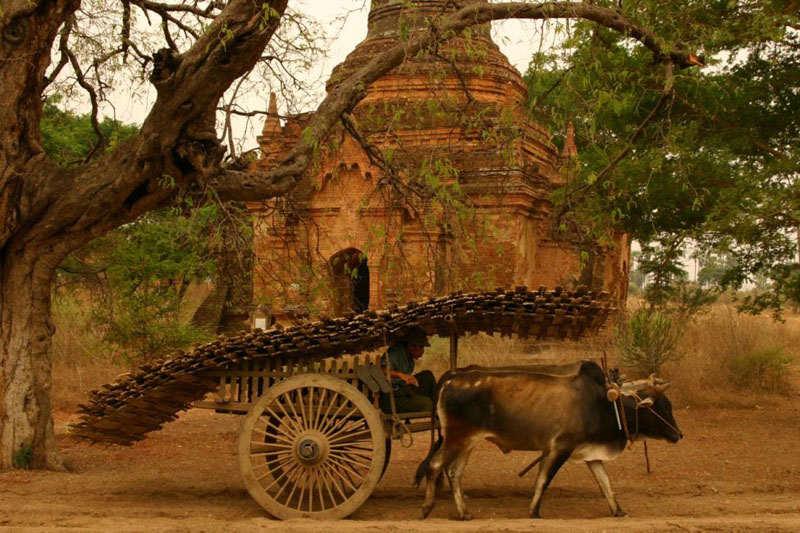 Unesco tried to make Bagan a world heritage sight, but the Myanmar Military Junta has refused and restored the temples in a shoddy manner.  They didn't stay true to style or design, but still it is a magnificent place to visit for the sheer volume and scenery.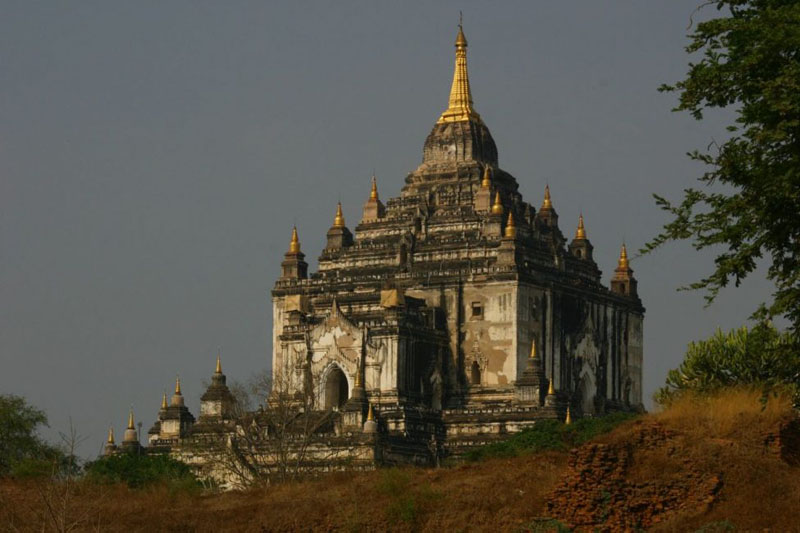 With over 2000 Pagodas and Temples spanning across 40 miles of land it is truly magical to stand atop Thatbyinnyu Pahto temple to look out over the countryside and the entire complex of Bagan.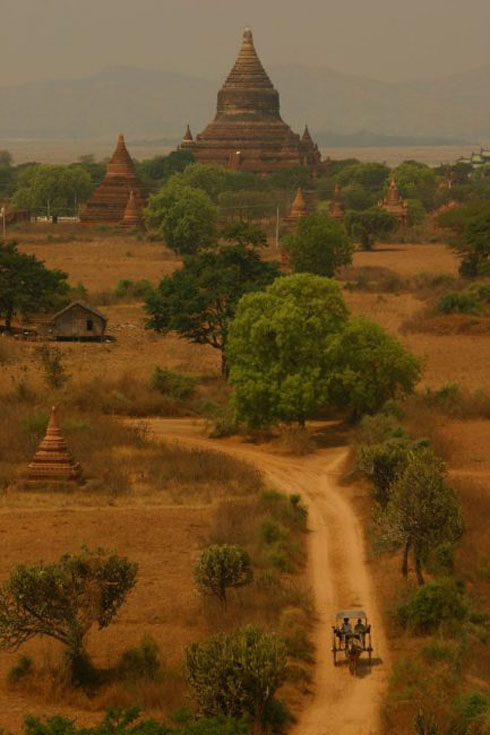 We saw the temple ruins on horse cart. I highly recommend this way of seeing them.  There is a lot of ground to cover and to travel from place to place listening to the clip clop of your horse really puts you in a great mood.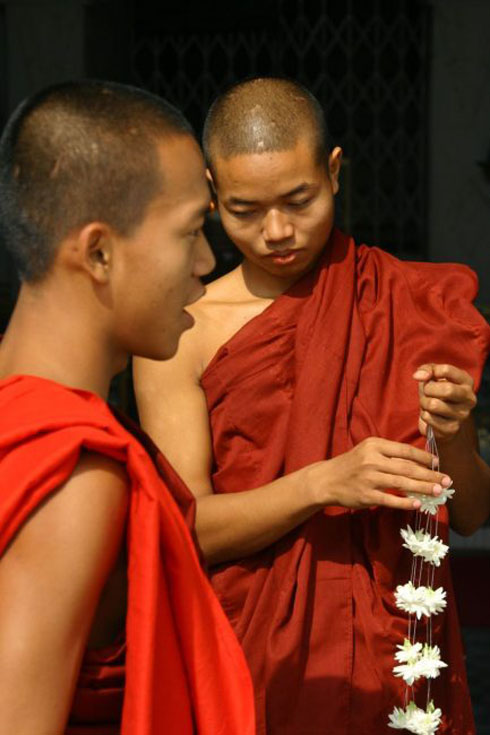 We visited many temples on our first day. The first stop was the Shwezigon Temple.  It was magnificent.  A huge golden temple that was so large, we had difficulty fitting into our photo.  Many of Myanmar's temples are fashioned after this temple and it is still used as a place of worship.
Temple of Bagan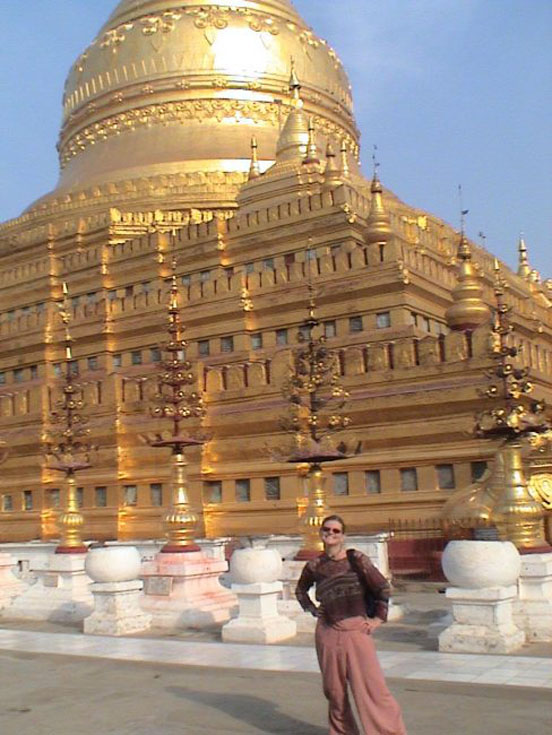 Our next stop was Ananda Pahto.  It was the inside that was extraordinary with 4 giant Buddha Statues facing north, south, east and west.   We also saw Buddha's footprint.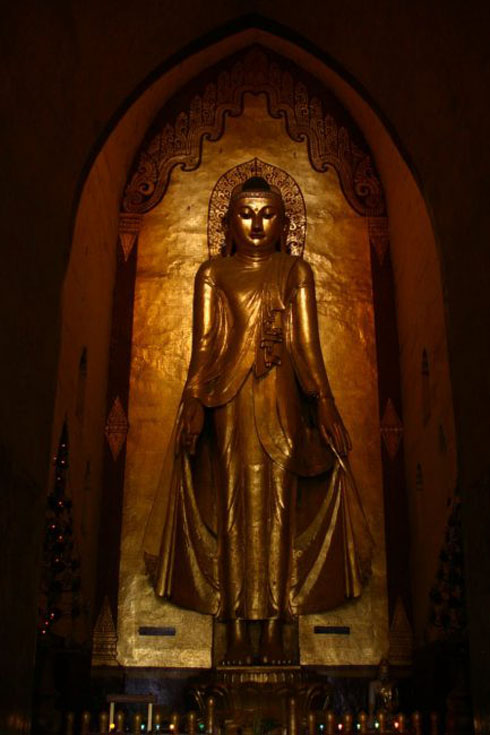 The highlight was standing atop to actually see a panoramic view of all of the temples of Bagan. This was the view I had seen on so many travel shows in the past. The view that made me want to go there and the view that was definitely worth the trip.
Note: Make sure to see the temples early in the morning as the days are very hot.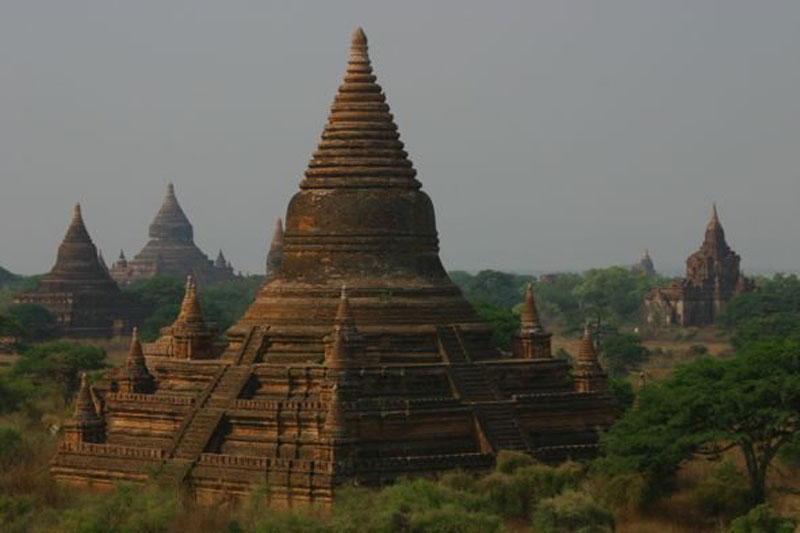 Difficult Life in Burma
Like everything in Burma, Bagan was not easy. Children tried to make money by selling post cards or to give you a tour. Everyone was struggling to make a living and it was difficult not to give something to everyone.
Because of the history of how the junta is treating its people, you can't help but feel guilty entering the grounds. After all, your entry fee is going directly to an oppressive regime.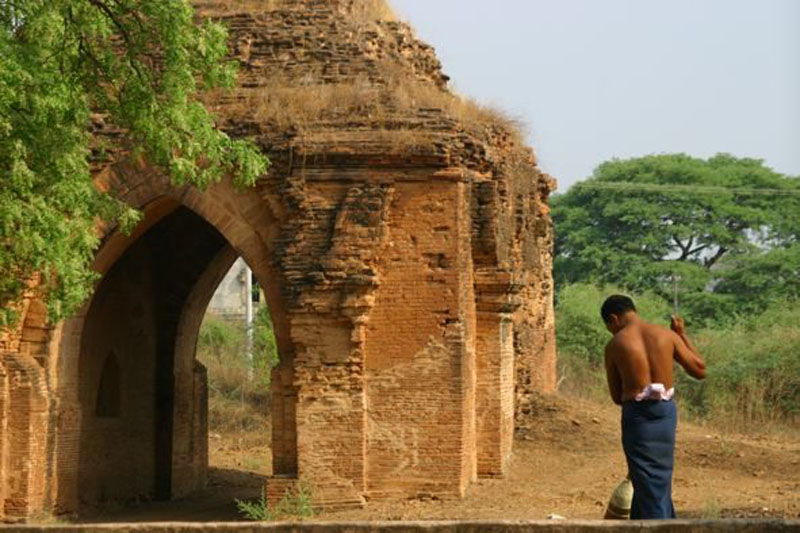 However, when I gave my horse cart driver a large tip on top of what we paid him for the tour I felt that I was at least helping him in my own little way. He had just had a baby a week earlier, so tourist money would be desperately needed for him since that is how he makes his living.  And I do sound like a broken record whenever I say this, but I feel that to visit a country can only help it.
How would you feel if the whole world refused to take notice of you because of your government?
The People of Burma that we met welcome Tourists.
If people keep visiting and attempting to travel responsibly, change is bound to happen.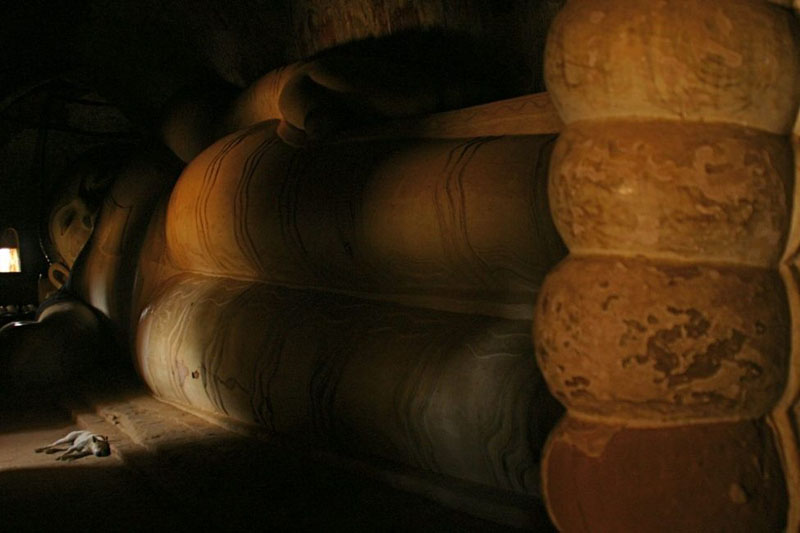 On a side note: I hear that there are luxury resorts and a golf course at Bagan, thank God I never saw them. I cannot believe that people would go to the grounds of an ancient and important spiritual place in history to play golf.
---
Read More
Myanmar's Golden Rock. A Hidden Treasure
The Realities of Traveling in Myanmar