–One of our favorite places in India was the ancient city of Hampi in Karnataka.
We had told you about this place way back in December at Hampi Celebrates 500 years, but as Dave was going through his photos the other day, we decided that words just couldn't do justice to this spectacular site.
A photo story lets you see just how spectacular it is.
Achyutaraya Temple Entrance
The city of Hampi is surrounded by incredible ruins and breath taking scenery. What makes Hampi unique is that while it is a world heritage site and the ruins are impressive, the people of the land live, breathe and work among its walls.
Hamakuta Hill overlooking Hampi Bazaar
It feels as though you have stepped back in time and are actually living as people lived hundreds of years ago.
The Bazaar is bustling, the square is filled with energy and people worship at the temple. Hampi is a must for anyone visiting India.
A View of Hampi from Across the River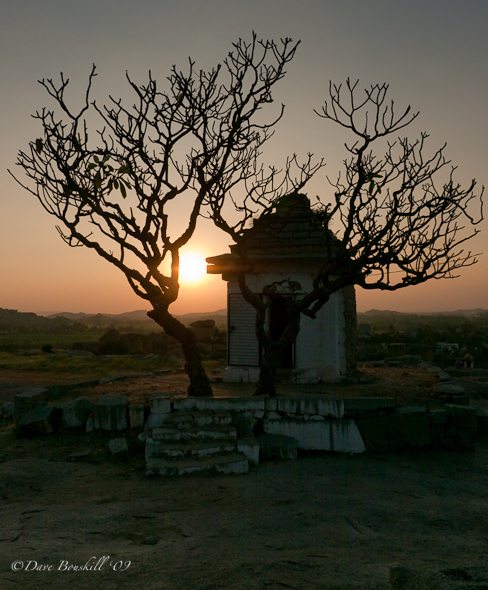 Sunset of Hampi
If you travel to India, be sure to visit Hampi in Karnataka, it was one of the most unique destinations we've visited and one of the best ancient cities we have been to on earth.
Read More
Holi Festival – The World's Most Colourful Celebration