There's a very good reason why Slovenia has the word "LOVE" right in the middle of its name: because if you visit there, you will fall in love with it as well.
sLOVEnia: A Photo Tour of this Hidden Gem
I firmly believe that it is no coincidence. I visited this hidden gem of Europe last summer, and found it to be one of the most beautiful places I have ever been to. So for this post, I would like to take you through a quick photo tour of this amazing country.
If you go to Slovenia, you will most likely fly into Ljubljana. Be sure to spend at least a few days here, as it is a great city. In the image above, you can see the Ljubljana castle, which overlooks the city.
If you like Slovenia you will love Bulgaria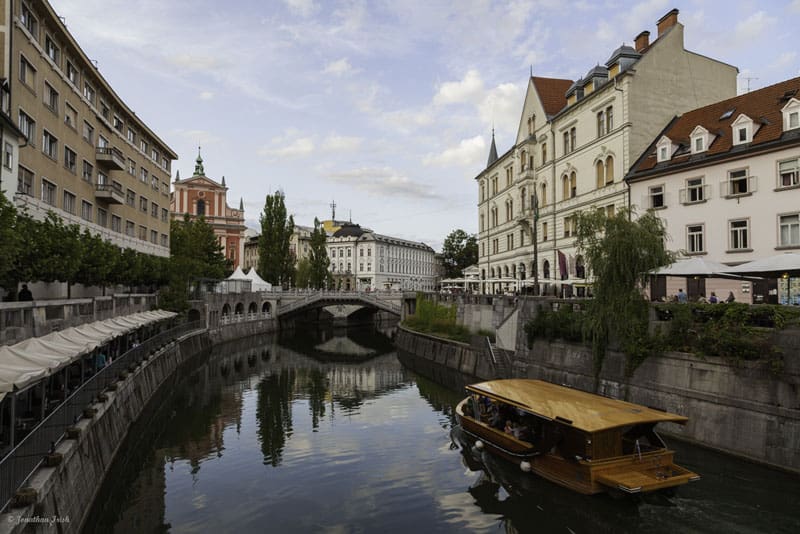 Ljubljana is set on the Ljubljanica river, which runs through the heart of it. You can take a boat ride through the city, or just wander over the many bridges that straddle the river.
You may also enjoy: Bosnia and Hezegovina: A road Trip in Photos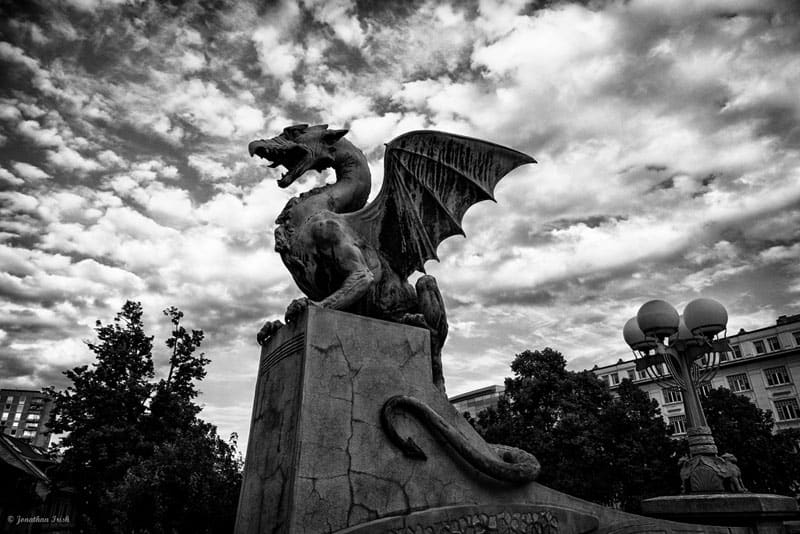 One of the most famous bridges is the Dragon Bridge. (Zmajski Most). There is one mythical legend that Jason (with his band of Argonauts) killed a dragon on his way to find the golden fleece. According to this legend, he later founded Ljubljana, and the dragon became the symbol of Ljubljana.
Legend of Slovenia
According to another legend, if a virgin passes over the bridge, the dragon seen here wags its tail. I spent a good amount of time photographing this dragon, and can confirm that I never once saw it wag its tail. I guess there are no virgins in Ljubljana? =)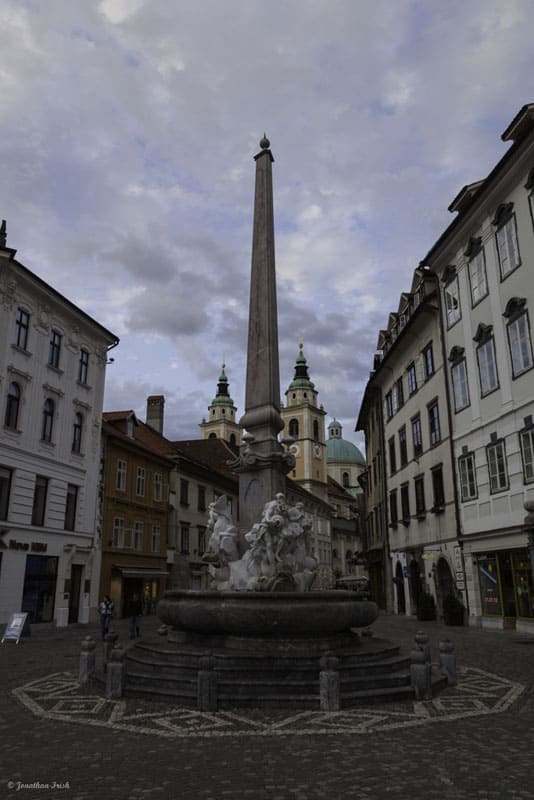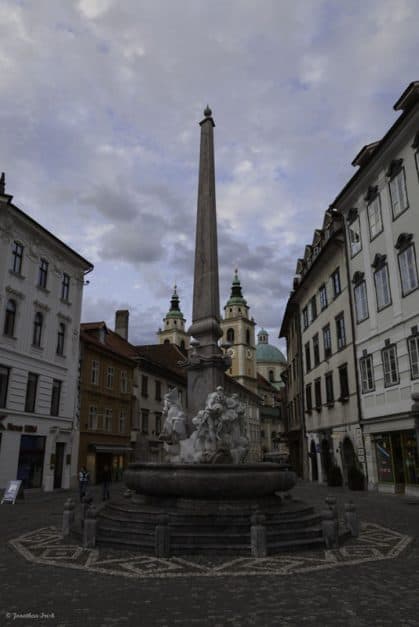 Mestni Square (Mestni Trg) is the center of the medieval section of Ljubljana. You can also see Saint Nicholas' Cathedral in the background.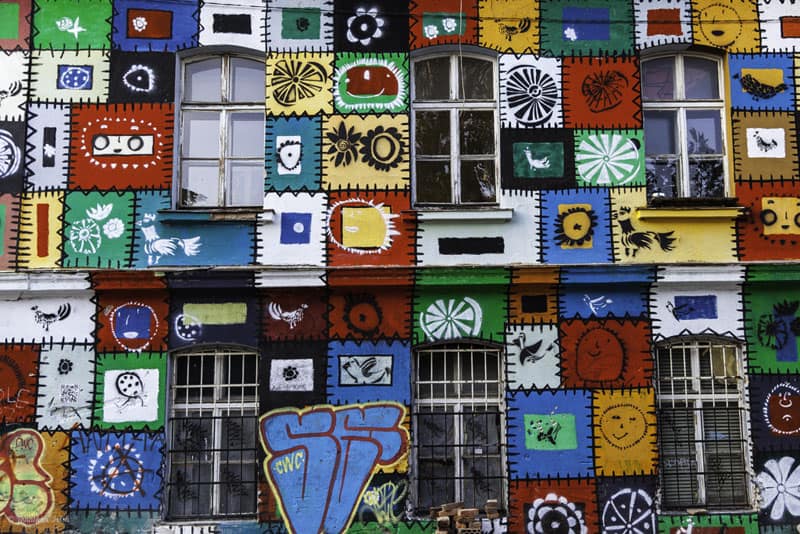 I love this colorful shot of the graffiti in the Metelkova City cultural artist centre. Not many tourists visit this area of Ljubljana, as it is a bit out of the city center. But if you go to Ljubljana, I highly suggest a visit here. There's a lot of great graffiti.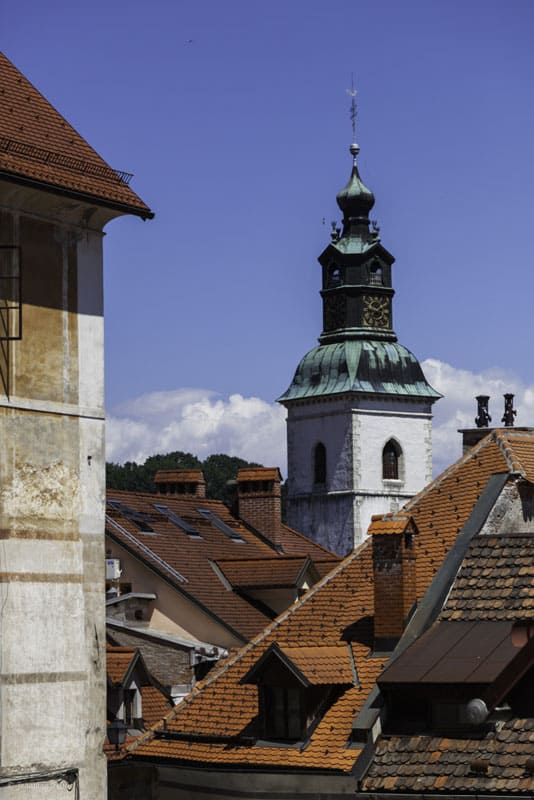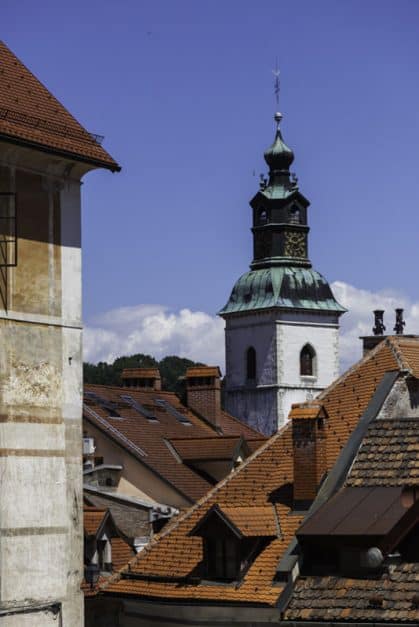 I loved photographing the red-tiled roofs of this country. I shot this in the small city of Medvode.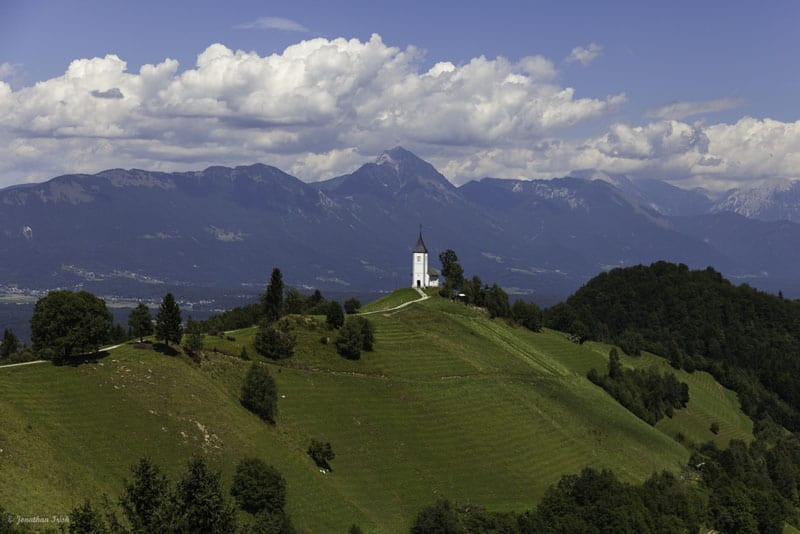 As you leave Ljubjana, I would suggest heading Northwest into the Julian Alps. On the way, you may see this beautiful church (Jamnik Church). Be sure to stop for a photo!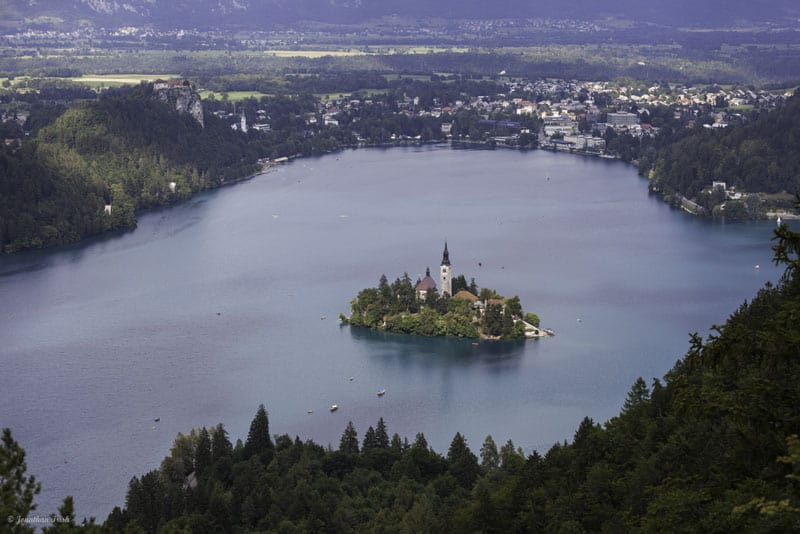 No visit to Slovenia is complete without a visit to Bled. This is the iconic shot of Slovenia. On the island in the middle (Bled island) is the Church of the Assumption.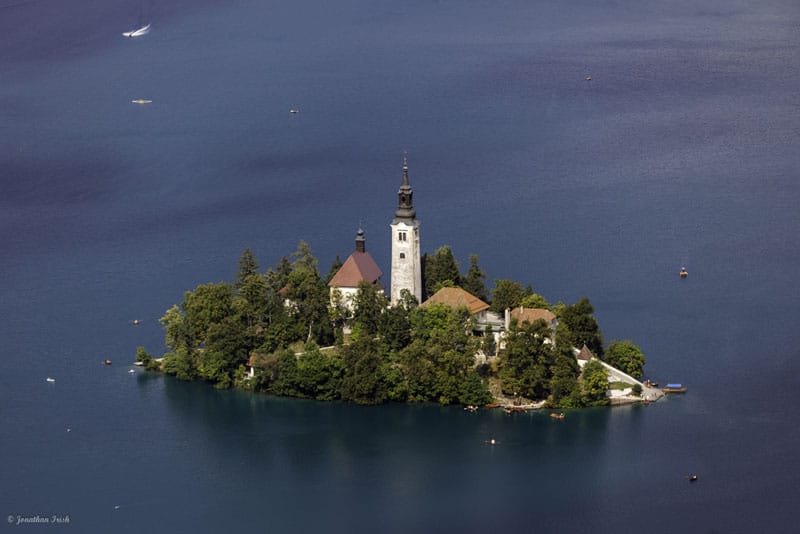 Here's a closer view of the church. I spent the day kayaking around the church and on the lake, and it was one of my favorite days of travel! Such a beautiful place.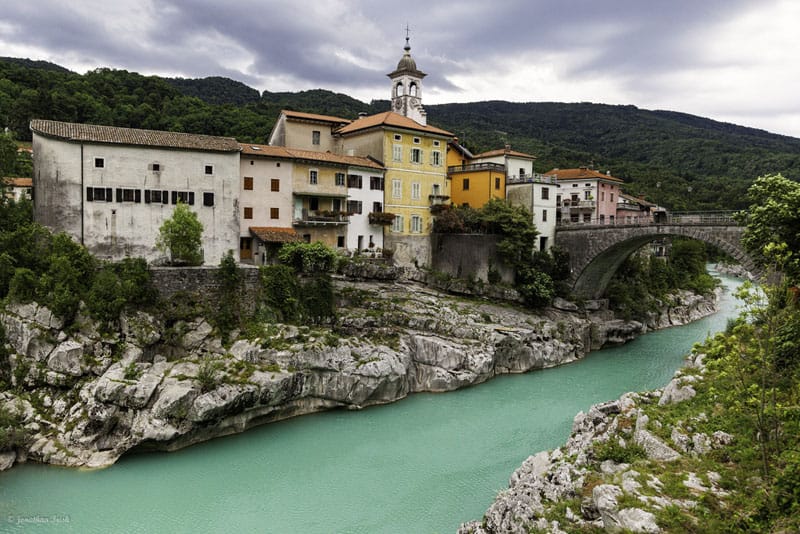 This is the small village of Kanal, with the Soca river running through it. I have to admit, this is one of my favorite images from my time in Slovenia.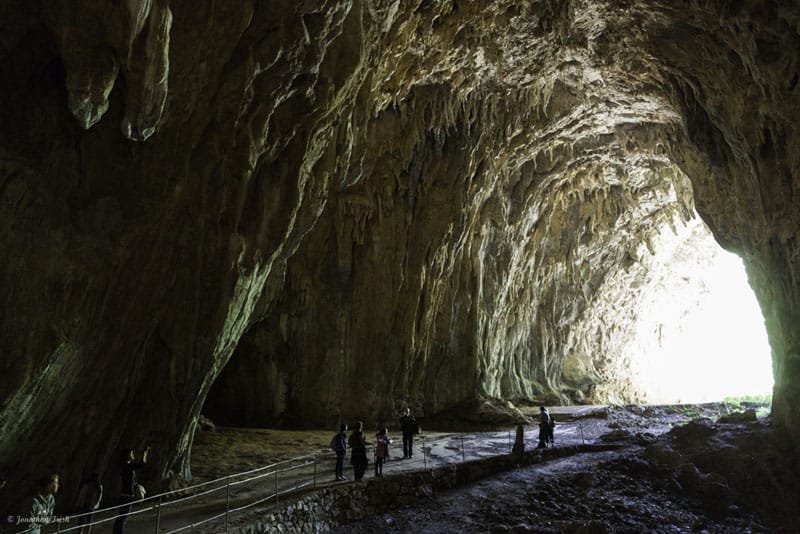 I'd also suggest a visit to the incredibly impressive Scocjan caves, a UNESCO World Heritage site. They are located in the southwest Karst region of Slovenia.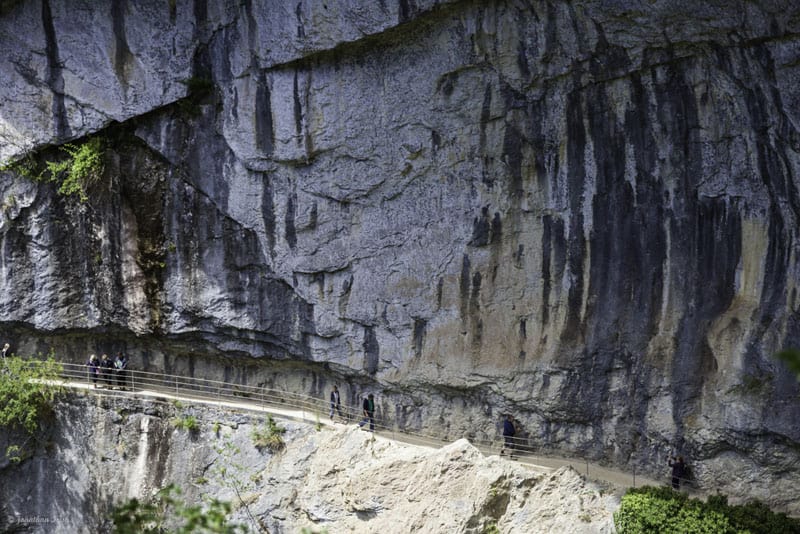 Here's another view of the exit to the caves.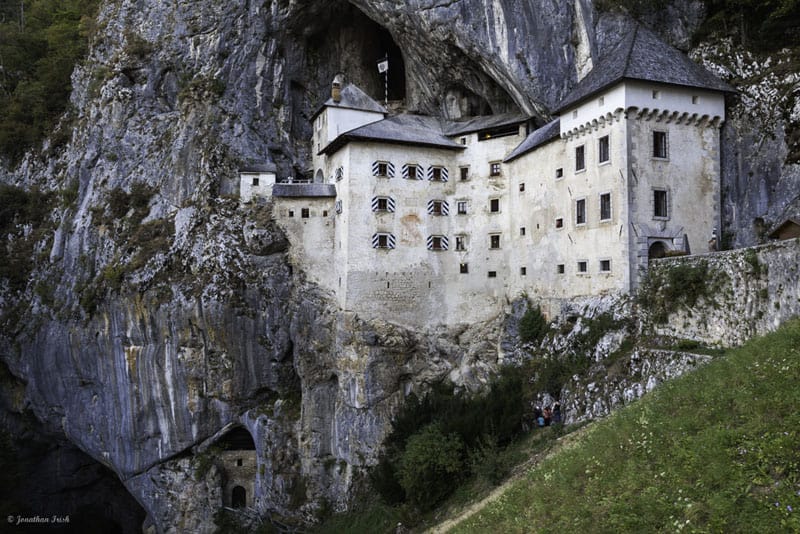 I leave you with this last image of the 12-century Gothic style castle, known locally as Predjamski Grad, in Postojna. Who doesn't love a medieval castle built into the side of a mountain??
I hope you enjoyed this short photo tour of Slovenia. I found it to be one of the most beautiful countries I've ever visited. And what surprises me more is that not many people know about it!
Did this photo tour make you want to go?
I love sLOVEnia!
Why you should travel to Slovenia right now
8 Unforgettable Things to do in Slovenia
Impressions of Belgrade, Serbia
10 Places That will Inspire you to Visit Bulgaria This Year