It was something that we have always wanted to do.
Go on a camel safari through the desert and sleep under the stars.  Rajasthan is the place to do it in India and we wasted no time booking a trip once we hit Jaisalmer.
Rajasthan Camel Safari in the Thar Desert
This coming January we will be back in India leading a photography tour with Wire India.  Travelling through the region of Rajasthan we will explore one of the most photogenic regions of the country.
This is the land of the Maharaja.
It is a land of great history and it was magical for us to travel through it in our own little caravan. We experienced the life of a desert nomad, for just a brief moment.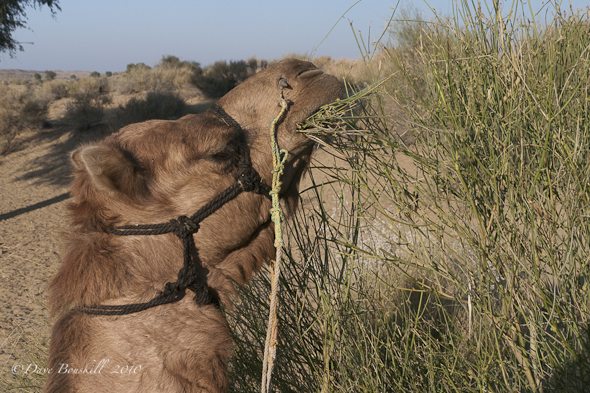 After editing the video below, our memories of our time with our guide Bilal have softened. He was a good little scam artist that could manipulate a moment and use it to his advantage.
With all the troubles he caused us, we still tipped him too much, gave him a gift and smiled as we said good-bye from the back of our Jeep at the end of our journey.
We wrote about our time while fresh in the moment way back in January in the post Camel Safari Adventure.
In our video he comes across as very sweet and genuine with a big smile. He worked hard and took care of us out there in the desert.  He hummed his songs and he told us stories.   He was kind, and that is how we will always remember him.
I hope you enjoy our very first Camel Safari in India.
For more information on our photo tour through Rajasthan, visit MyWireIndia.co.uk
Read More
Dave and Deb's Surreal Moments Deserts Around the World
African Safari Animals: 34 Photos to make you want to visit Tanzania
Temples of India and Sri Lanka: A Photostory
You Might Also Enjoy