Dave and I have never seen a big cat in the wild.  We cycled down the continent of Africa and still managed to miss the lion. We went to the jaguar sanctuary in Belize and didn't see a jaguar and we left India with spotting tigers at Ranthambore or Khana. So we were nervous about leopard spotting in Yala.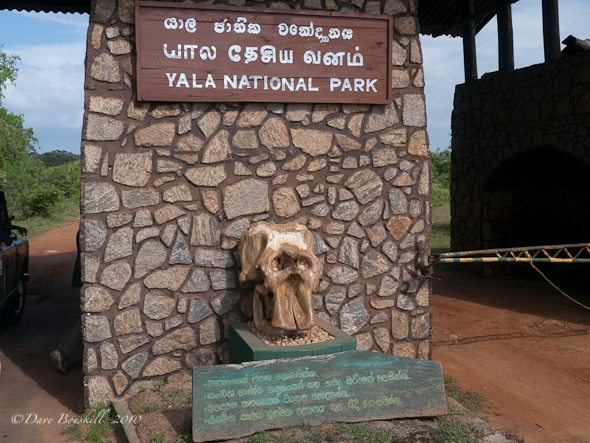 When we heard that there was a place in Sri Lanka that had the best chance of anywhere in the world to spot a Leopard in the wild, we knew that we had to go there.
Leopard Spotting at Yala National Park, Sri Lanka
Yala National Park is located on the coast of Southern Sri Lanka.  It is a nature reserve covering 126,800 hectares of land.
Where is Yala National Park?
Located on Sri Lanka's South Eastern Coast it is a stunning setting of drylands, bush and beaches.
Tissahamaran commonly known as Tissa is an excellent place to arrange a safari to Yala.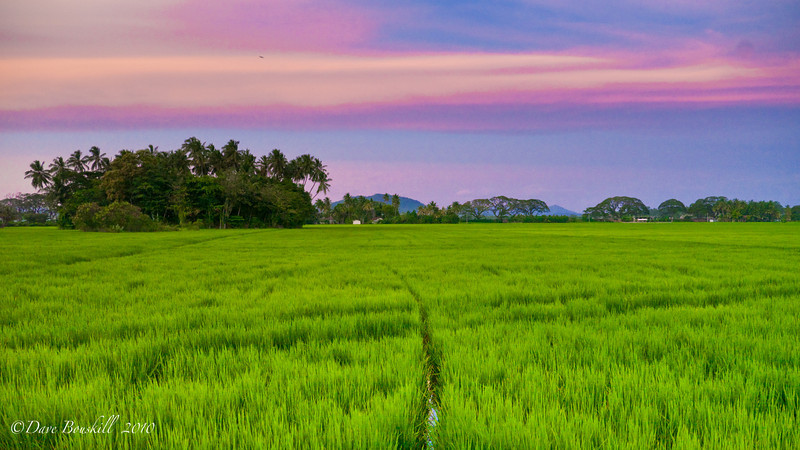 We stayed at the friendly Traveller's Home and instantly took a liking to Ebert and his family.   He is new to the Internet and we helped him set up his establishment on TripAdvisor.  He was happy to find out that someone had already submitted him and gave him a great review.
He deserves it.  Ebert was very fair and honest.  We arranged our safari through him and he came up with a price comparable to the guidebook.  Plus his service was second to none and he made sure to find other people to go with us to share the cost.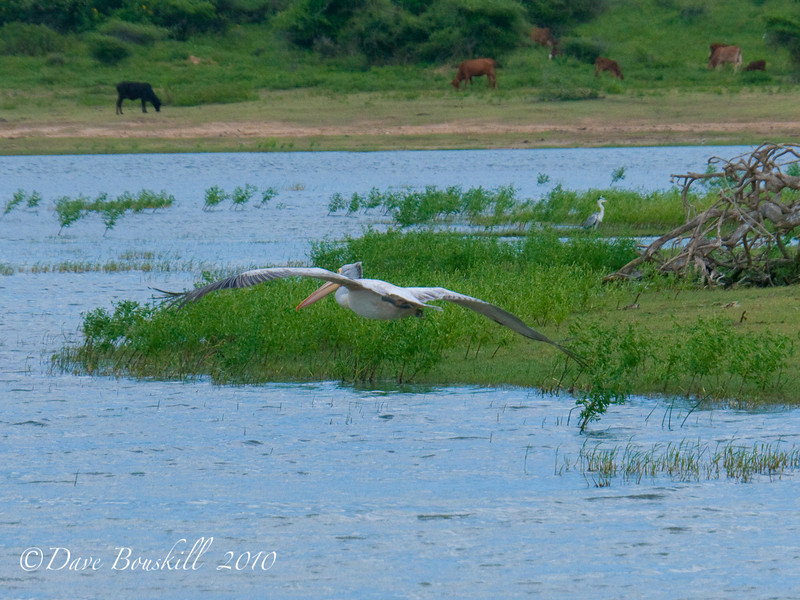 Sharing the Cost
We ended up splitting our safari between 5 people and had excellent company to boot!

Our Yala Safari started at 1:30 pm.  Ebert told us that the best chance to see leopards was near sunset, and we listened.

We all met at Traveller's Home and were on our way by 2:00 pm.

Nalin, our driver was a young chap and very good at his job.   The park is about a 45 minute drive from Tissa and the breeze felt good as we sat in the back of the safari jeep getting to know one another.
After a quick stop at the free museum, while Nalin signed us in, we were off in search of a Leopard.
It was still early in the day so we had lots of time before any leopard would be climbing out of the trees from their slumber, so we set out to look at the other wildlife inhabiting Yala.
Other wildlife in Yala National Park
It wasn't long until we spotted elephants, jackals, peacocks and monitor lizards, crocodiles, eagles, spoonbills, storks and wild boars.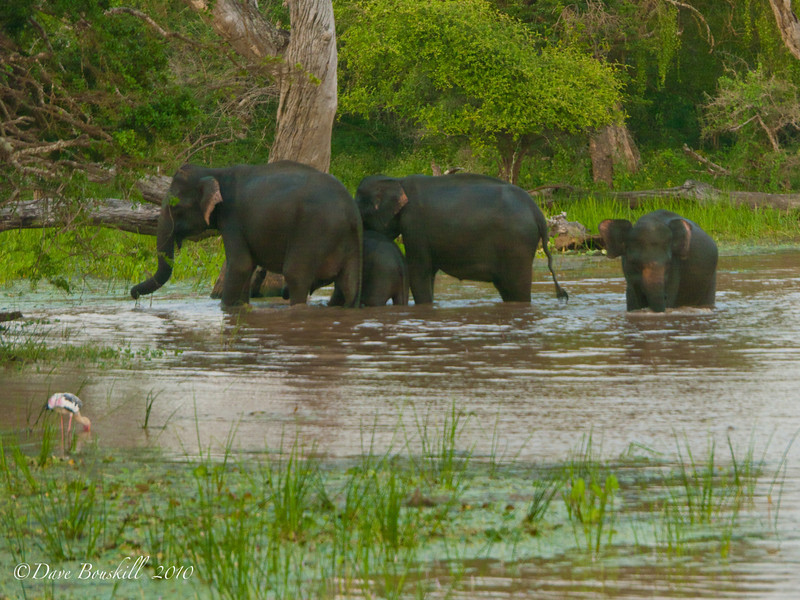 We were all feeling pretty satisfied and it wasn't even an hour into our trip.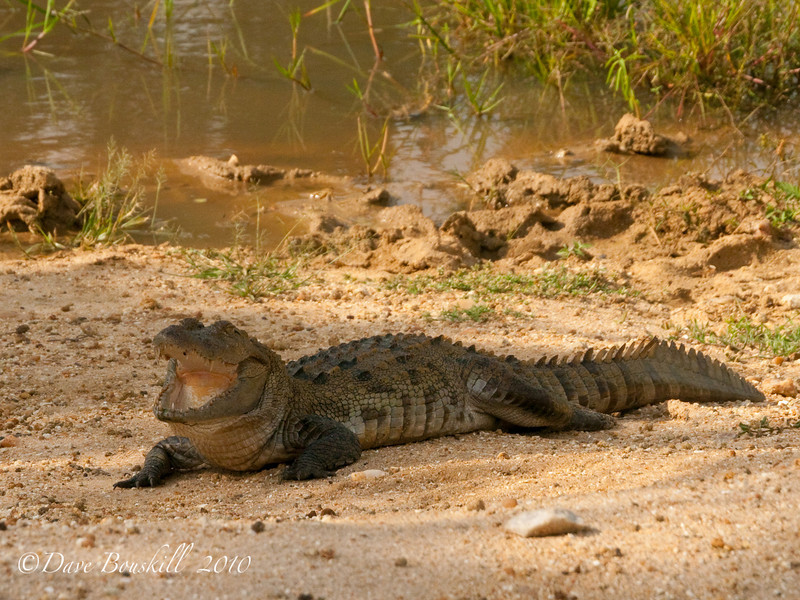 Nalin drove away from the other jeeps in the park and we felt like we had the land to ourselves for a while.
That is for a while.
As time went on, more and more jeeps came into the park.  We were happy that we came earlier than other groups because we managed to have at least some time to ourselves.
We didn't really notice just how many of us there were until we came across our Leopard.
We came around a corner and spotted at least 10 jeeps in a cluster.  We knew that there must be a leopard in view to make everyone stop like that and sure enough, across a small lake, we could see a tail hanging from the tree.
We joked that the park rangers probably put it there to make tourists happy.
Patience is a Virtue
We sat and waited and it never moved.  Nalin assured us that it was there and it was real and we needed to be patient.
Many other jeeps gave up and drove away. We were ready to move on as well, but Nalin told us to wait a little while longer. Only a few patient folks remained and the patience paid off.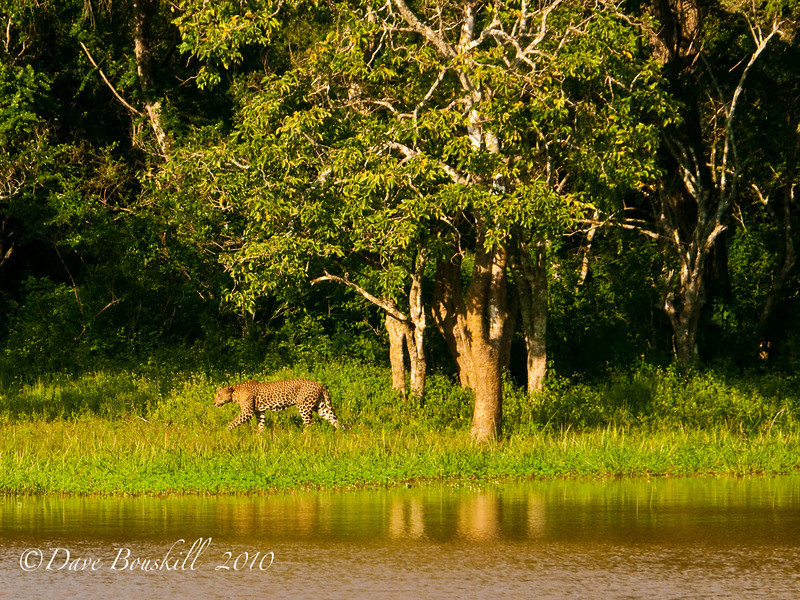 We watched the leopard climb down from the tree.  It gave a big stretch, took a look around and walked to a stump sitting in tall grass.  After a quick minute or two, it lay back down disappearing into the grass.
The jeeps that left lost their chance and the jeeps that just arrived missed theirs.  We couldn't have had a perfect moment.
We saw our Leopard when so many others didn't.
I don't think that it came out again. Many jeeps now jockeyed for position waiting for it to make its move.  But nothing happened.
Having had our taste of a big cat. We were happy to move on and just as we did, we turned the next corner to a herd of elephants bathing in the water. Eight in total.   They were just finishing up their swim when the other jeeps arrived and slowly walked back into the safety of the canopy of trees.
Tsunami Monument
We set off to a beautiful beach for sunset and paid tribute to the 47 people that were killed in the Tsunami there.  The beach was one of two former resorts that were destroyed and there is a memorial paying tribute to the lives lost.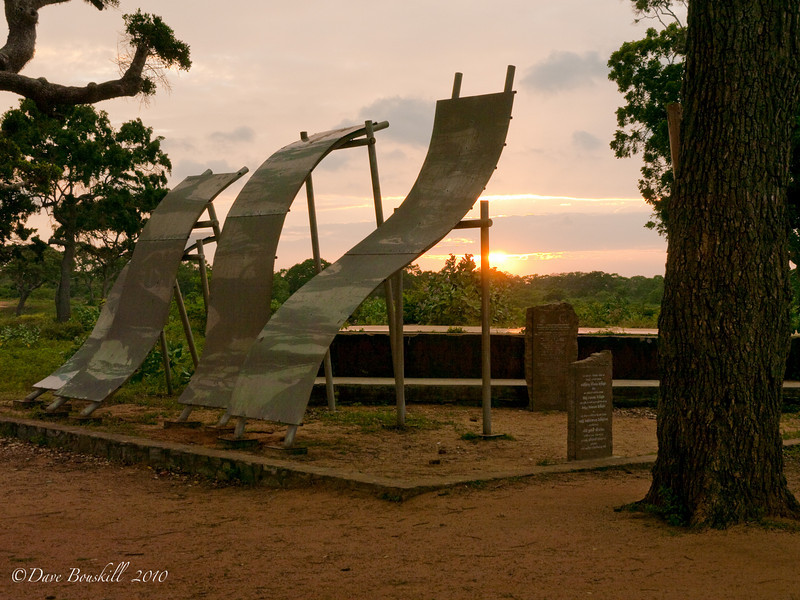 It may not have been the great plains of the Serengeti, but Sri Lanka's Yala National Park will satisfy any wildlife enthusiast and a you will have a little thrill as you race around the bumpy roads during your safari adventure.
Nalin may have had some serious skill or just dumb luck, but whatever it was, the Wildlife Spotting Gods were on our side.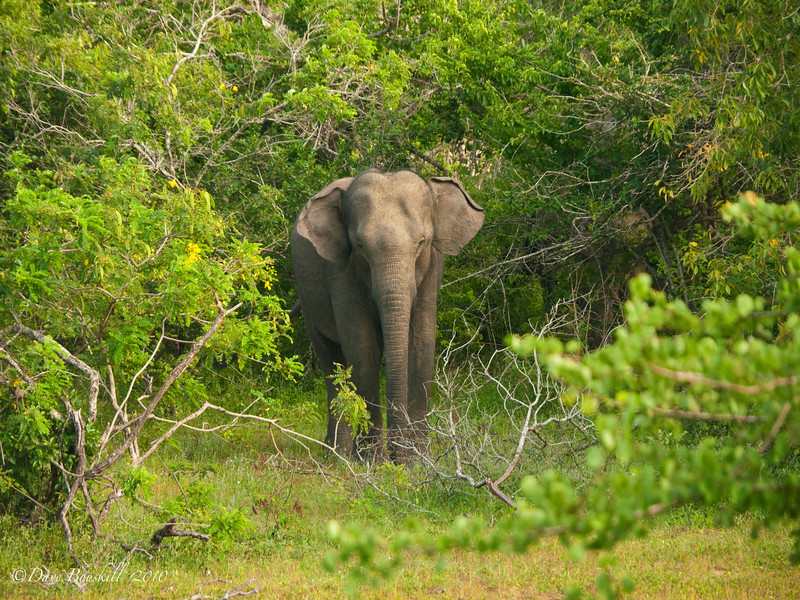 Tips: Guide Book Prices subject to change

1740 Rs ($15 US for Park Entrance Fee
184 Rs ($8 Park Service Charger per group divided by 5 people)
250 Rs for Jeep and tracker
900 Rs (4500 Average price per jeep divided by 5 people-you find the other people to share prices)
3074 Rs

369 Overall Tax

3443 – Total

Plus Suggested Tip:

200 Manatory park Tracker

200 Driver

3843 Rs per person ($34.30 USD per person)

Traveller's Lodge Prices
4000 Rs including everything plus much longer tour and he finds others to split cost.

No Madatory park tracker

Your choice for tip, we chose to give Nalin 10%.

4400 Rs Per person

Getting from West Coast Beaches

#2 Air Conditioned bus to Matara – 130 Rs (1.20)

Transfer to local bus to Tissahamarana

Get off at Tissa centre 100 Rs (0.93)

Read More: