Make sure you both want to live as digital nomads
Our nomadic lifestyle started around five years ago, without us really realizing it at the time. We were fed up with working ridiculous hours, for people who obviously didn't care about our best interests.
One morning after work we decided we had had enough and the next day we gave our two weeks notice to our employers. We vowed that day to live life as we wanted and travel for as long as we could on what little money we had. And trust me, it was very little.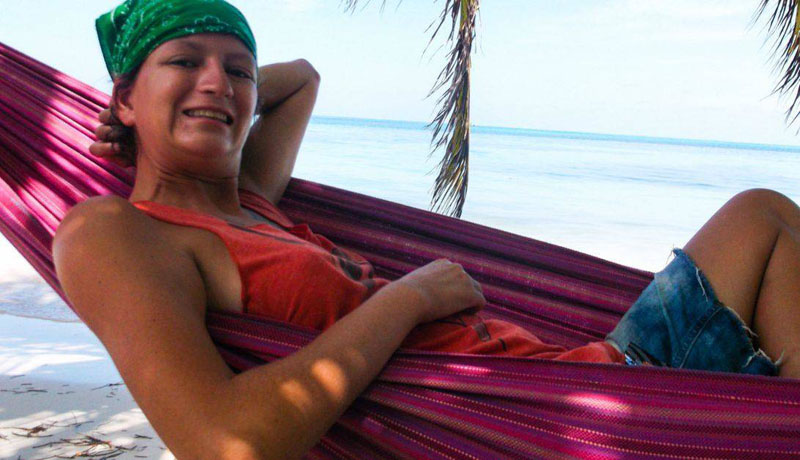 We spent an amazing six months in Jamaica traveling, volunteering, and basically being beach bums. We had a lot of time to reflect on our lives, and came to the conclusion that working another 30-40 years in the States, just so that we could hopefully retire one day and travel, just wasn't going to cut it for us.
Digital Nomad Lifestyle
Upon returning to the States we made our second vow; we would spend the next year or so working our tails off, saving every penny we could, and start getting our digital nomad life together. That was a long, busy, year in the States for us. It was worth it though.
We've been on the road now as digital nomads, full-time, for three years. I can guarantee you we wouldn't have even made it through the planning stage though if we both weren't on board with the planned change in lifestyle.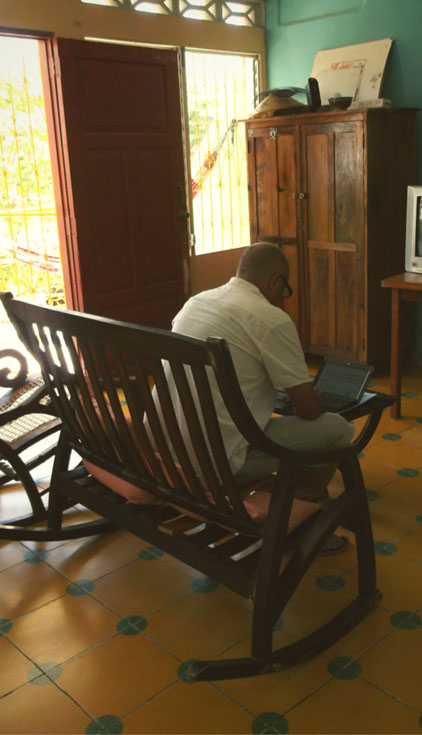 Anyone can be digital nomads
I know this sounds cliched; but if the two of us can live a nomadic lifestyle, anyone can. Four years ago, just after returning from Jamaica, Natasha was working as a bartender and myself as a cook\chef. We had no online presence, no website, no marketing skills, and no idea how to even get started. All we really had was the desire to travel, and live abroad, together.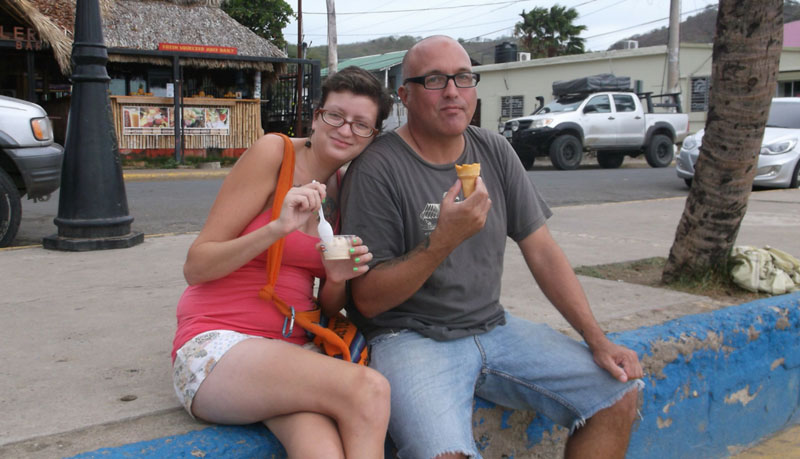 Now, if you ask one hundred different digital nomads how they got started, and how they earn an income as a digital nomad, you will most likely end up with one hundred different answers. Most of which won't even apply to your lifestyle. The important thing to realize, for those who aspire to be digital nomads, is that there is no clear cut way to get there.
What you need to understand is that the only thing every one of us digital nomads has in common is the desire to travel while we earn a living. If the two of you have that desire then, with a little work, the rest of it should fall into place.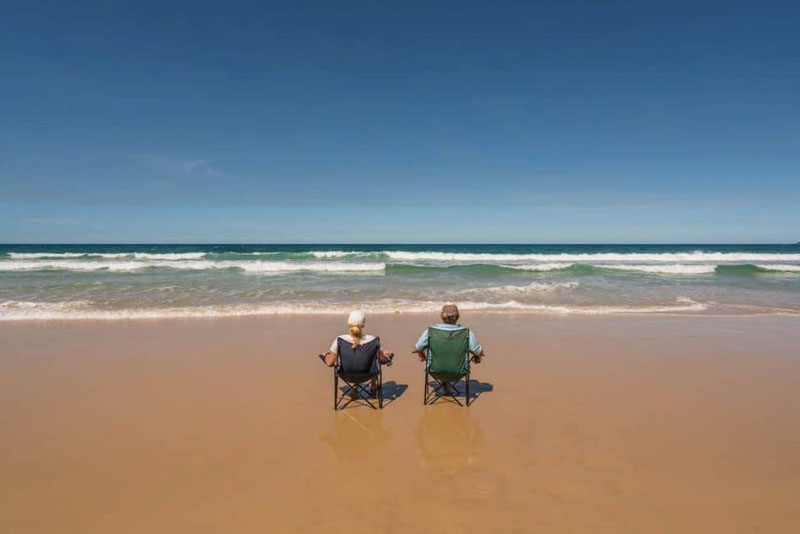 Start thinking like a nomad before you hit the road
I think what holds most couples back from becoming digital nomads is the fact that they just can't let go of the things they've acquired in their lifetime; cars, homes, furniture, hundreds of trinkets, closets full of shoes, wide screen TV's, etc. As nomads very few of us have more possessions than we can carry with us.
I know of a nomad couple who owns nothing more than they can fit in their carry-on luggage. They have been traveling non-stop for five years now, and have been to nearly every country. The only thing they absolutely must have is their laptop and camera equipment. They, like most nomads, came to the realization that the more they have, the less likely they are to want to pack it all up to travel.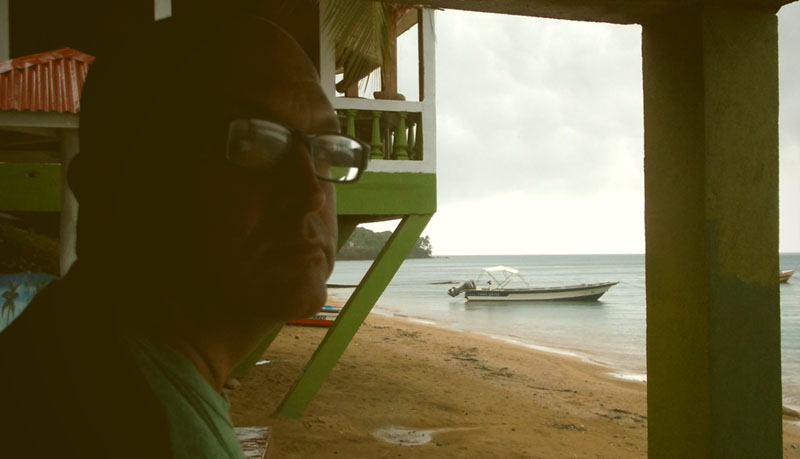 If the two of you are serious about wanting to be digital nomads, now is the time to start thinking like one. Six months before we started traveling full time we took an inventory of everything we owned. Any trinkets that were just sitting around, any clothes\shoes that haven't been worn in the past few months, or anything that we didn't absolutely need for the next few months was all sold off within a week.
Not only did this free us up of the things that were holding us back from a nomadic lifestyle, but we also ended up using the money we made from the sale to purchase our flights to Central America.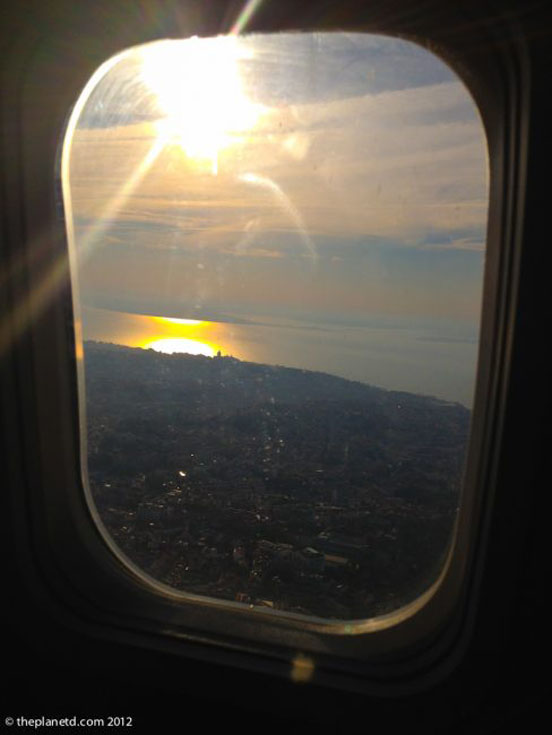 We spent the next three months pairing down even further. Never buying anything unless it was for our new nomadic lifestyle, and selling off everything else that was holding us back. The week before our trip was set to begin all we had left was the clothes we were taking with us, and two small suitcases of personal belongings we just couldn't sell that were left behind with a friend. Once we were finally free of all of the trappings of a settled life we couldn't wait to begin our nomadic one.
Start thinking about the digital part of your nomad life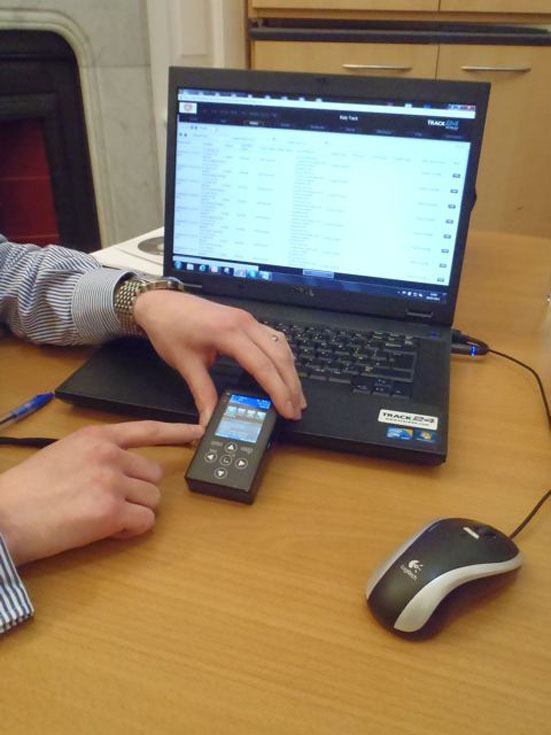 While you spend the months before your departure learning how to live like a nomad, you're also going to want to start thinking about the digital part of your new life. This is going to be a lot easier for some people than others.
If one of you already works online, or if your company allows you to work remotely, the two of you are way farther ahead than most digital nomads when they start out. If neither of these options applies to you, then each of you is going to have to assess your skill set and get to work building your online business.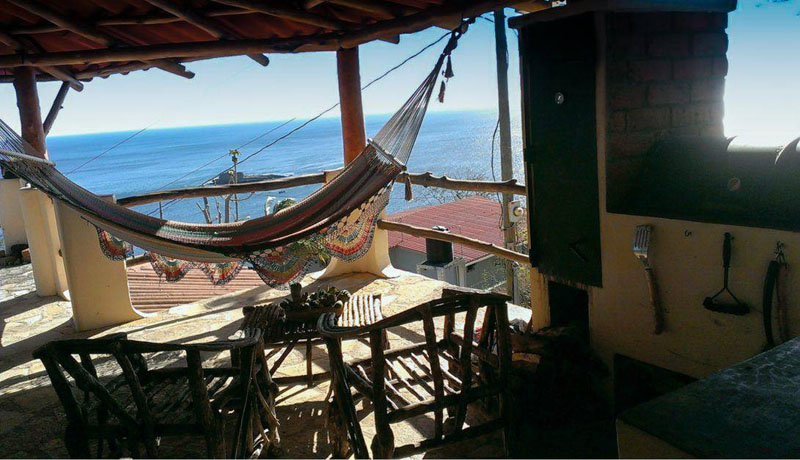 The amount of time it's takes for a nomad to support themselves digitally is going to vary for every nomad out there. Some already have a digital presence they have been working on for years. Others have a digital skill set that quickly starts to earn them a decent income. The rest of us hustle on a daily basis to make a living online.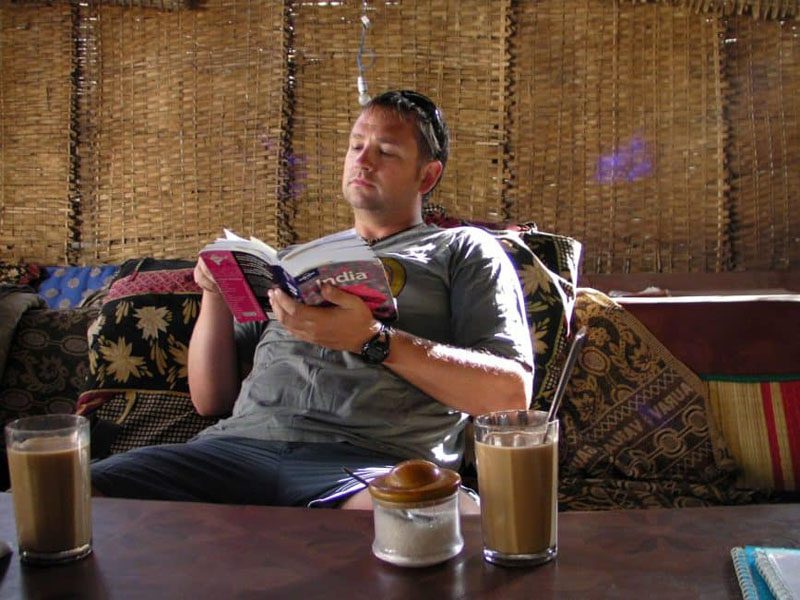 There are an infinite number of ways to make money as a digital nomad. Thousands of articles, and hundreds of books, have been written on how to; "get rich quick", "work from home", and "make $10,000 a week in your spare time". I'd be willing to bet nearly 100% of these offers are nonsense, and if you rely on these tactics to make money while traveling you're going to be sorely disappointed.
If you really want to enjoy full-time travel as a digital nomad find out what you enjoy doing and figure out how to earn an income doing it. Easier said than done I know.
Get your business going before you leave
Once the two of you have determined what work each of you wants to do, spend the 6-12 months before you plan on traveling to get your business in order. Again, there are hundreds of books that will walk you through the process of getting your online business up and running.
My goal with this article is to let you know that it can be done, by almost anyone. I can give you a brief overview of the process, but for more detailed specifics you'll need to pick up a couple of good books on building an online business.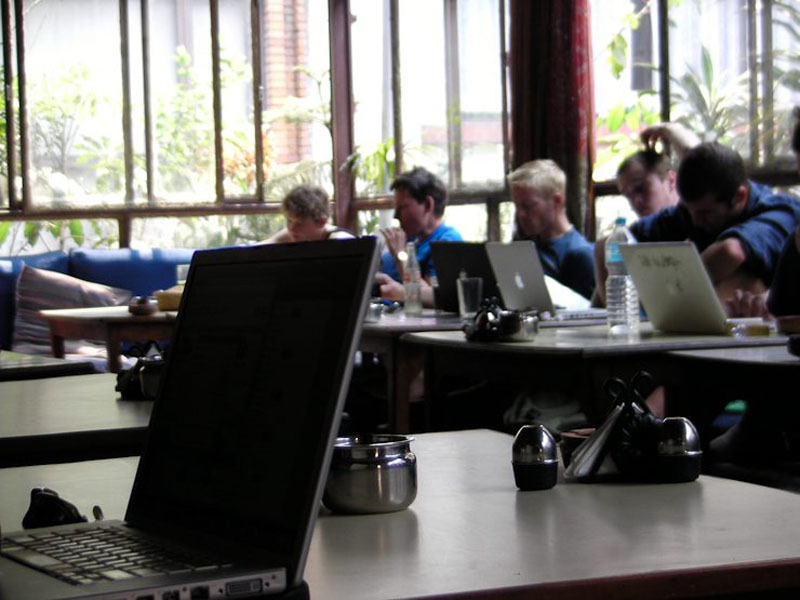 I know there are nomad entrepreneurs that earn a living from the passive income generated from one or more affiliate marketing websites. The truth is though that a majority of us are out there working at least a few hours a day, at least 3-4 days a week, selling our products or services. If this is the route you plan to take, spend a little bit of time before you leave building your business and clientele.
There are many skill sets that are fairly easy to market online; web design, programming, video editing, writing, etc. If you have one of these skills, or a similar one, then get your website up, actively promote it on social media, and join one of the numerous "freelance work" websites to build your clientele. Within 6-12 months you should have a fairly decent pool of customers more than happy to pay you for your services.
Think outside the box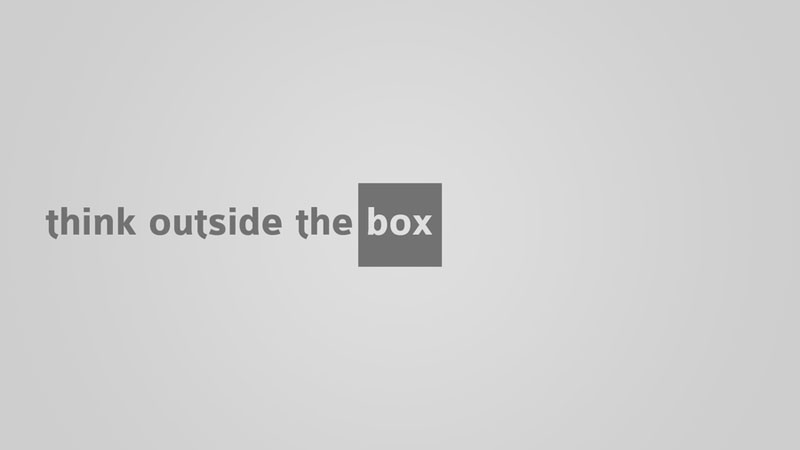 If your skill sets fall a little, or even a lot, outside of a "traditional" online norm, fret not. I've seen digital nomads making money online in ways that most people wouldn't think possible. A small sampling of examples are:
A girl we met traveling who is a personal trainer. She has numerous clients online that she trains via Skype. The clients work out in the comfort of their own homes, and she manages their exorcize, diet and nutrition. Her social marketing skills were ridiculously efficient, and she actually had a waiting list as she only took on 10 clients at a time.

We met one guy who was a caricature artist, much like the ones you would find at a county fair or amusement park, who specialized in pets. You send him a picture of your pet; he would draw up some funny picture of it, digitize it, and send it back. All said and done he would spend less than an hour on the sketch, and charge them $20usd for the finished product. While that may not sound like a lot of money to some, $20\hr, even if you only do 15-20 sketches a week, is enough to have you living very nicely in many areas of the world.

One girl we met worked as a seamstress in the States. When she travels she makes blouses, swimsuits, and dresses using the various textiles and designs she finds wherever she happens to be traveling. She then markets them through her website and social media networks. She makes quite a nice living doing what she enjoys and still finds time to surf five days a week.
As you can see whatever your skill set is you can use it to achieve the life of a digital nomad. The sooner you get started on your online presence, the more time you will have for traveling when you finally do hit the road.
The costs associated with being a digital nomad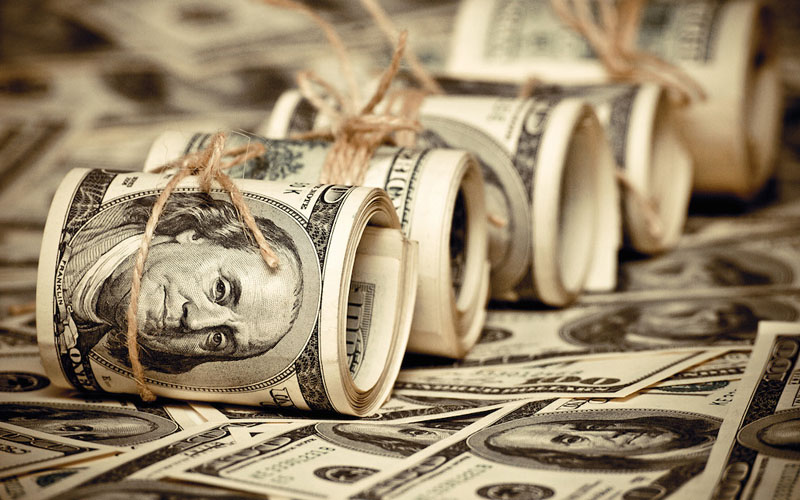 Most of the people I encounter who are interested in a nomadic lifestyle almost always bring up the cost to travel as being a major hurdle for them. This is one factor that really shouldn't hold anyone back, especially someone living in a "developed" nation. I've been on the road as a digital nomad for three years now.
For the past two years I haven't paid a penny in; electric bills, internet bills, rent\lodging, car payments, insurance payments, upkeep on house\car, or really any other expenses other than food, drinks, and travel. My situation is a little different though.
To ease the costs associated with travel, I housesit throughout the year for various clients. In exchange for caring for their house, pets and gardens, while they're away, I get to live for free in their beautiful beach homes.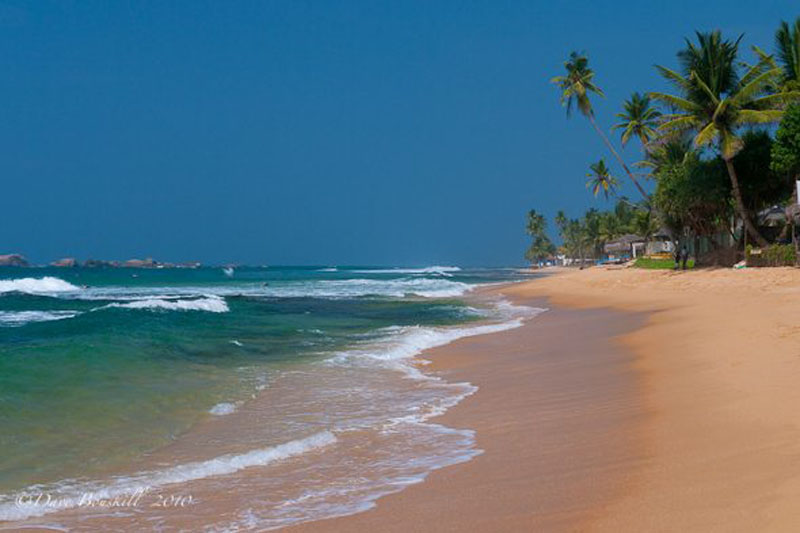 Not all nomads go this route. Even if you decide house sitting isn't for you, the cost of living in a lot of cities around the world is a mere fraction of the cost of most cities in the "developed" world. When we first moved to Nicaragua almost three years ago our expenses, for the two of us, rarely exceeded $1000usd a month.
That included a great little apartment next to the beach, utilities, drinking water, and eating\drinking out more than a few times a week. And that was in a tourist town. Rates were much lower the farther away you got from the tourists. These costs aren't unique just to Nicaragua. On a mere $1000usd a month you can live very nicely in most SE Asian or Central\South American cities, rent included.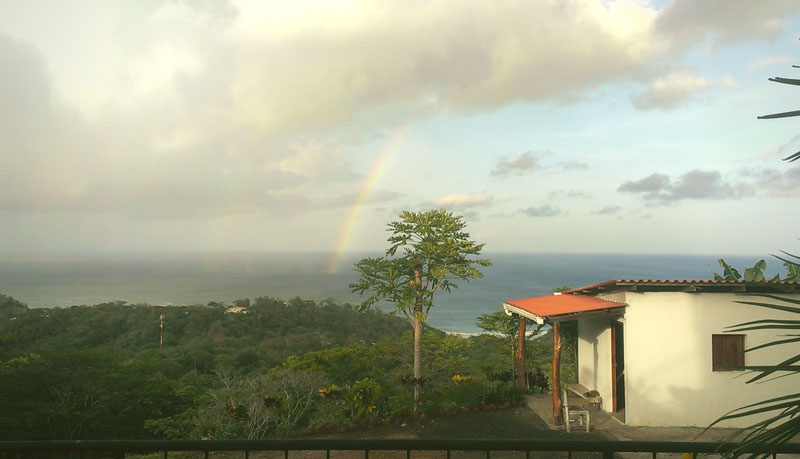 Honestly, in my experience, it's much less expensive to live the life of a digital nomad, even when you take into consideration the actual costs of traveling; planes, taxis, lodging, etc. These expenses are only a fraction of what it costs someone to maintain a home, vehicle, and lifestyle in an even moderately priced city in North America or Europe.
If the costs involved with traveling are what's holding the two of you back from the lifestyle you want I urge you to look into it more deeply, taking the cost of living into account. Making USD's, while living in a country where the cost of living is relatively low, is about the equivalent of your boss in the States giving you a 50% raise (and what do you suppose the chances of that are?).
Today is the day to get started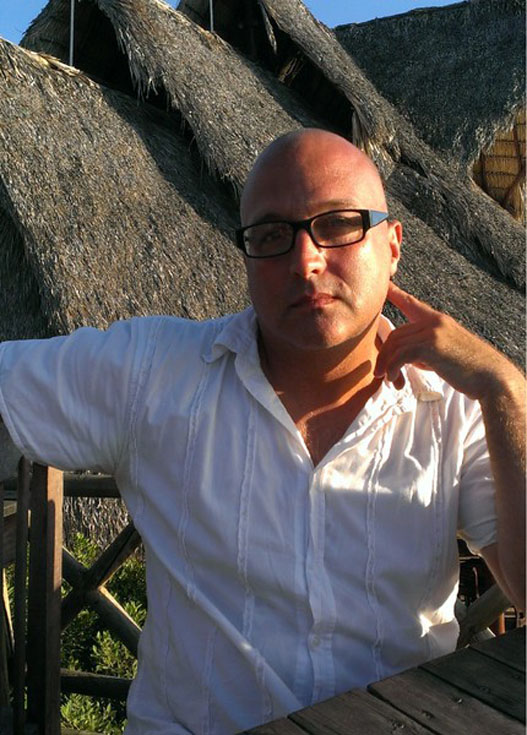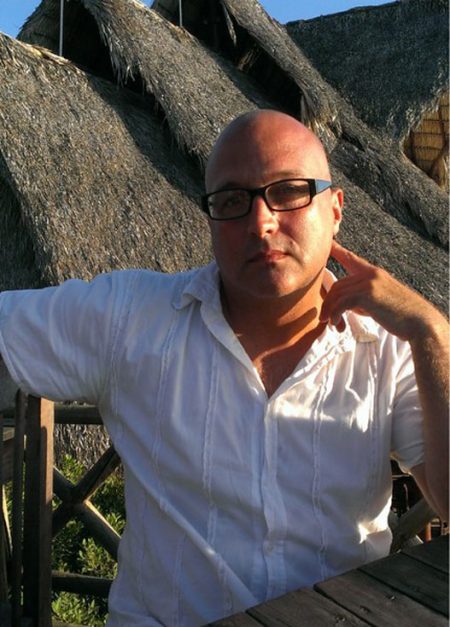 I receive so many inquiries from clients, travelers, and friends about how we work as nomads, and live for free anywhere we want to travel to. We haven't quite perfected the system yet, but we're getting there. If you have more questions about being a digital nomad, traveling full time, or house sitting you're more than welcome to contact me directly and I'll be happy to offer information, advice, or encouragement. Happy travels.
This post was written by Paul Bold who is a digital nomad, and CEO at pandtpublishing.com. He spends his days traveling the world, and earns a living writing; web content, articles, copy, ebooks, etc. He's always looking for junior writers so he can pawn his work off and spend more time at the beach.
---
Read More
The Lifetime Adventures of a Bored Man
21 Best Travel Books to Inspire the Wanderer in You
Why You Will Never Travel If You Don't Travel Now
RReSaveSave
SaveSave
You Might Also Enjoy