As we paddled beside icebergs surrounded by calving glaciers on the icy blue waters of Paradise Bay in Antarctica, I thought to myself, how will I ever top this day?
Paradise Bay, Antarctica
It was one perfect moment after another. We had spent the morning paddling through the thick brash ice to make our way out to the calm waters of  Neko Harbour.
It was thrilling and exhilarating and by far our best day of paddling yet on our Quark Expeditions tour to Antarctica. The sun was shining, the weather was warm and the sea was calm.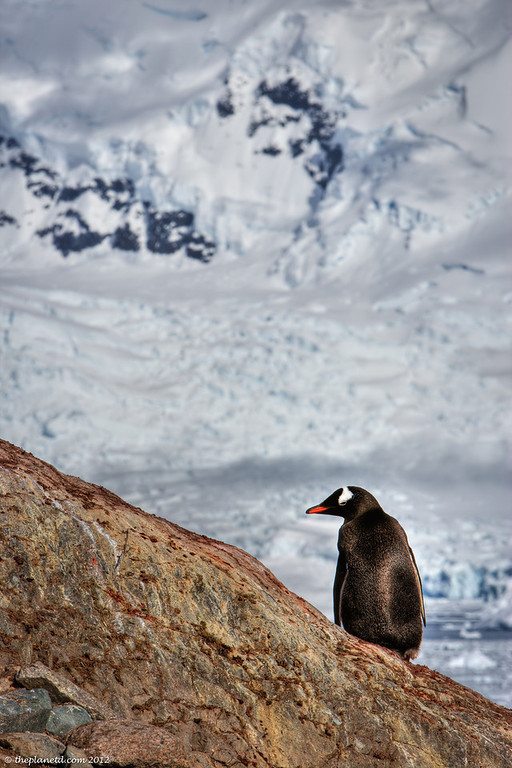 We then visited more Gentoo and chinstrap penguins on shore. Even they seemed to know something special was in the air. They scurried about more than usual almost playing with us.
After an hour or so visiting our new friends, we went back to the ship for one of the most exciting yet ridiculous moments of our life.
The Polar Plunge.
The sun was shining and it was a gorgeous day as we stood on deck in our bathing suits waiting to jump into the icy waters of Antarctica.
Our adrenaline was pumping after that sub-zero dip as we warmed up under the sun in the hot tub on the lido deck of the Sea Spirit.
Read more about our Polar Plunge at a Leap of Faith in Antarctica. 
Back on the Water
We had already fulfilled a lifelong dream in just a few hours this morning but now we were back in our kayaks paddling through the most awe-inspiring landscape we have ever witnessed on earth.
Being so close to the water and wildlife made us feel almost non-existent as we looked up at the giant sea cliffs jutting from the sea with thick blue glaciers clinging to their sides.
We sat in silence taking in the views.
Today our paddling was relaxed. Everyone took their strokes with ease and stopped often to ponder the view.
Weddell seals slept on ice flows and we felt as relaxed and content as they did laying in their slumber without a care in the world.
I had never witnessed so many shades of blue and I couldn't comprehend the beauty around me.
The glaciers felt alive as they gave off deep rumbles when giant chunks of ice plunged towards the water. I was in heaven and knew what absolute bliss felt like.
We spent 3 hours in heaven that afternoon and the day was still far from over.
Camping at Paradise Bay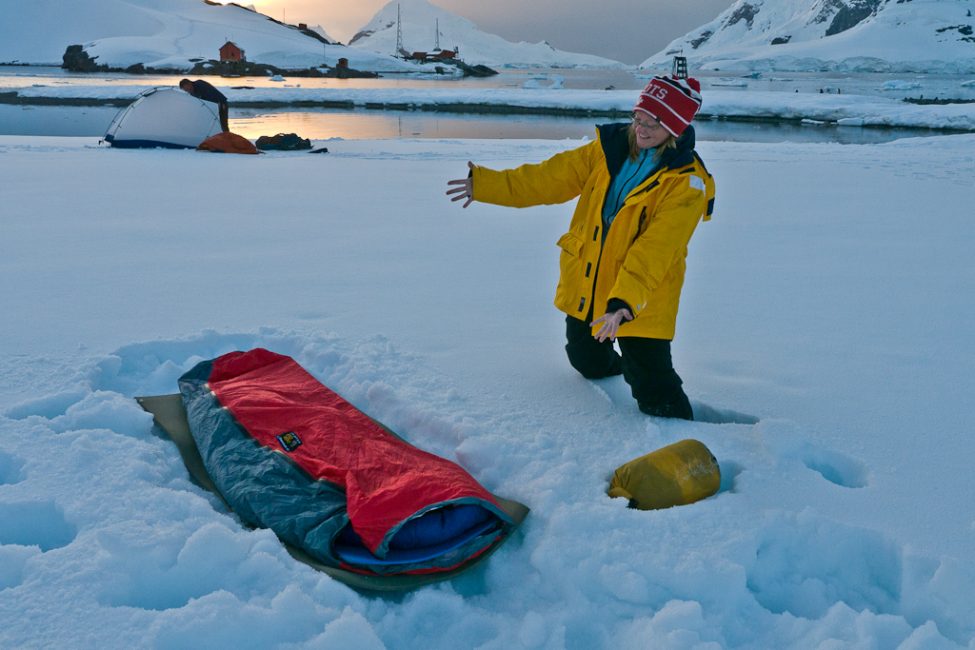 Tonight, we are camping on the continent of Antarctica. It's the adventure of a lifetime and the perfect ending to the perfect day.
Our day at Neko Harbour and Paradise Bay will go down as the best day of our lives.  What made it even more special is that we shared it with the one we love.
We don't know what we did to become so lucky but one thing we do know is that we never stopped reaching for our dreams. We are so glad that we kept searching to find our passion and we know that if we can make our dreams come true after all those years of trying, anyone can to.
Check out Quark Expeditions for planning your own Antarctic Expedition.
You Might Also Enjoy