The Arctic has astounding ice. So we thought we should share these stunning photos of Arctic Ice.
Arctic Ice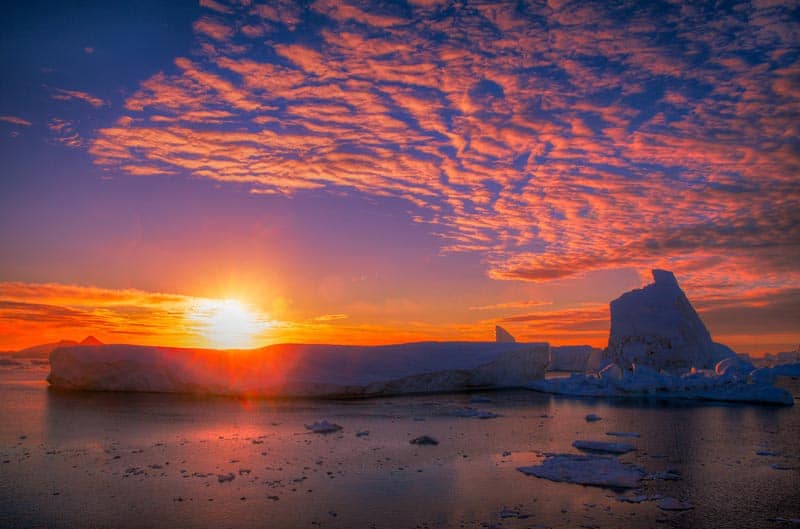 We thought the ice in Antarctica was astounding, but then we visited the Arctic.
We didn't quite know what to expect when heading to Greenland, but when we saw uncharted bays and giant Fjords filled with massive icebergs, we were astonished by their beauty and magnitude.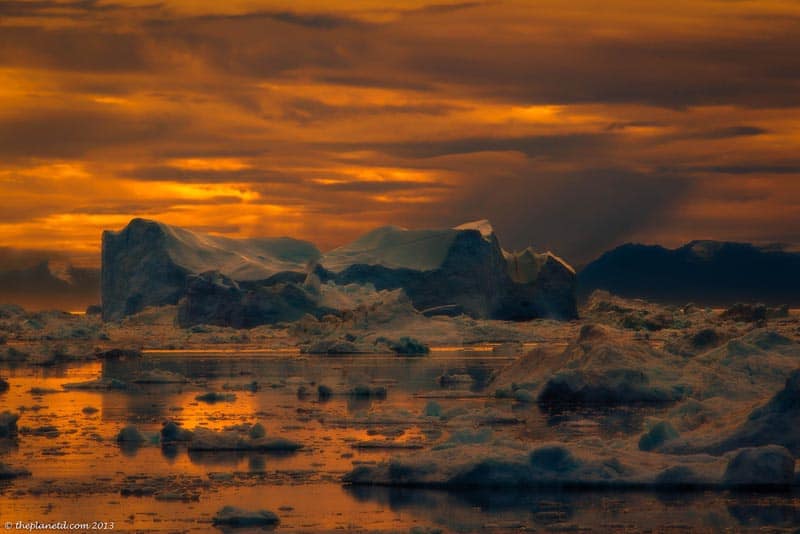 It was always worth it to get up for sunrise.
Once we learned more about Arctic ice, we came to realize that we shouldn't have been surprised.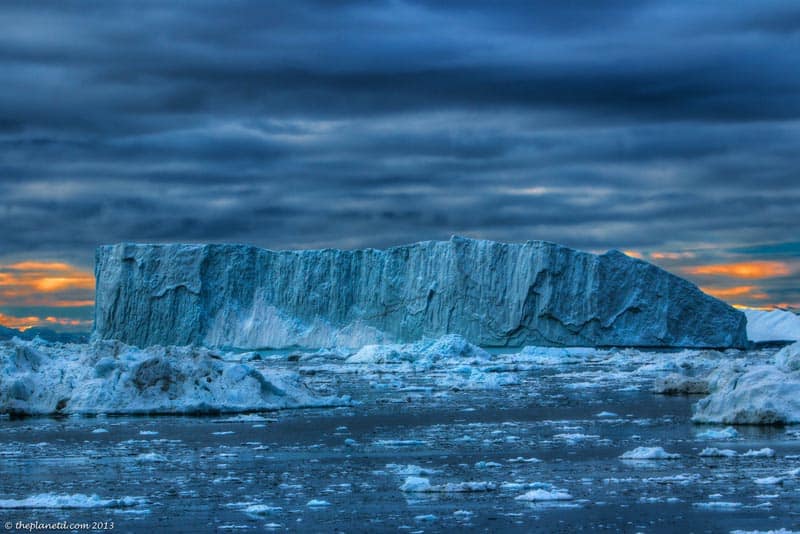 The immense size of icebergs surprised us. They were the size of apartment buildings.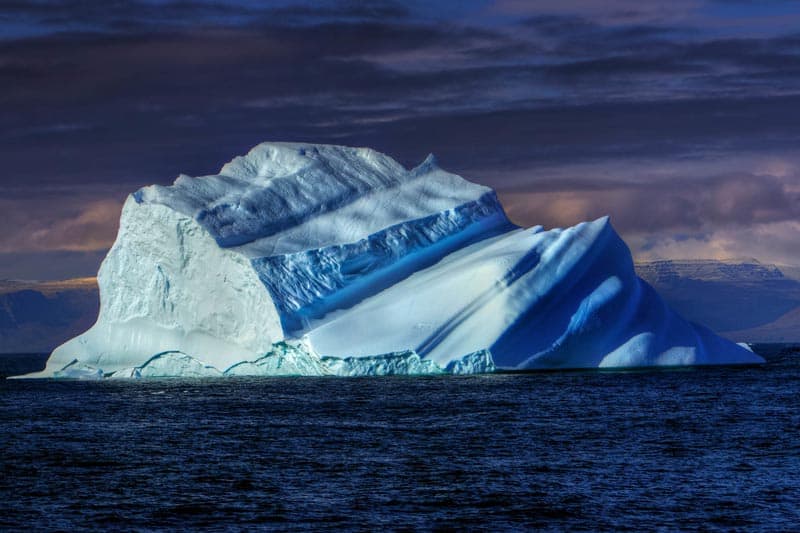 In the northern village of Ilulissat, you'll find the Ilulissate Icefjord; home to the most active calving glacier on earth. Immense chunks of ice break off the glacier and sit in the bay working their way through until their final release to the sea. Icebergs the size of islands float through the waterways making their way to the Atlantic Ocean. Once we saw the scale and scope of the ice, we understood how the Titanic was taken down so easily a century ago. Ladies and Gentlemen I give you…..
When an iceberg is a deep blue like this one, it means it's recently rolled over.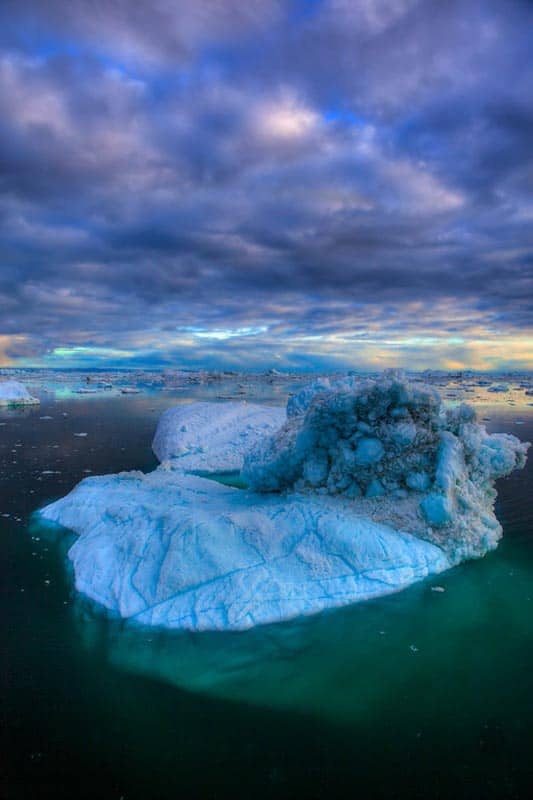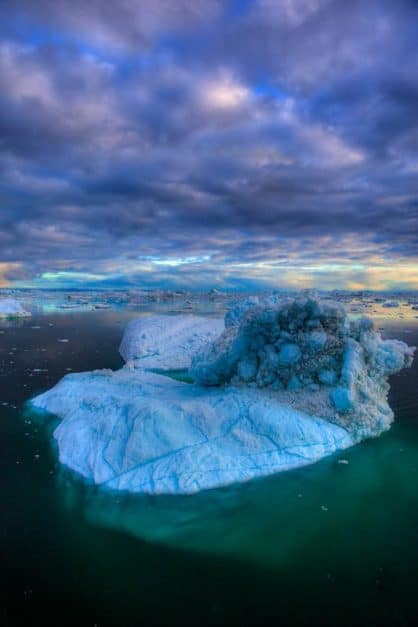 90% of an iceberg is underwater. When Kayaking in the Arctic we had to keep our distance, at least stay 3 times the height of the iceberg. There is always a danger it will roll.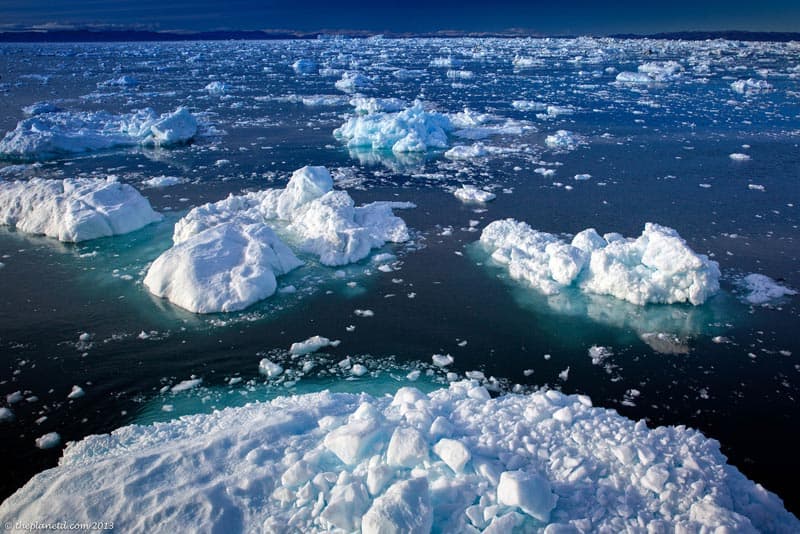 Captain Peter of Quark Expeditions had to navigate through treacherous ice fields on a daily basis.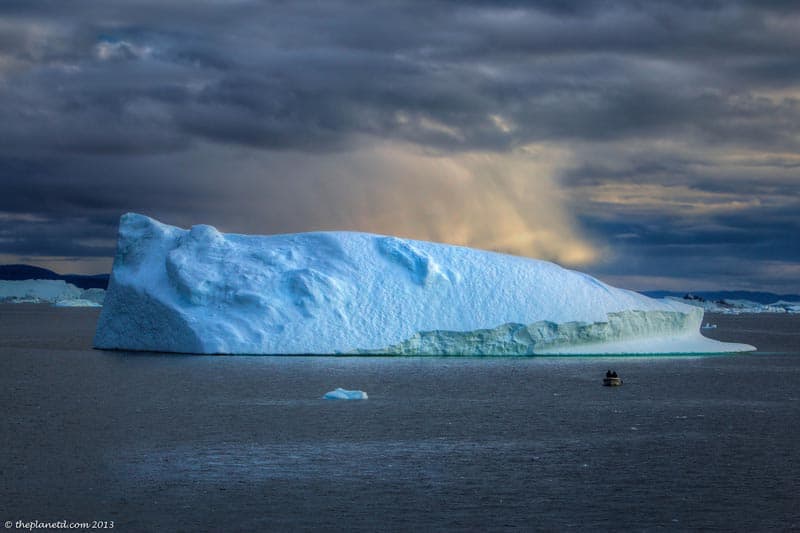 We were out in the middle of nowhere, yet we saw fishermen on the sea. The culture of Greenland is strong and resilient.
Arctic ice can float as far as New York before finally melting away.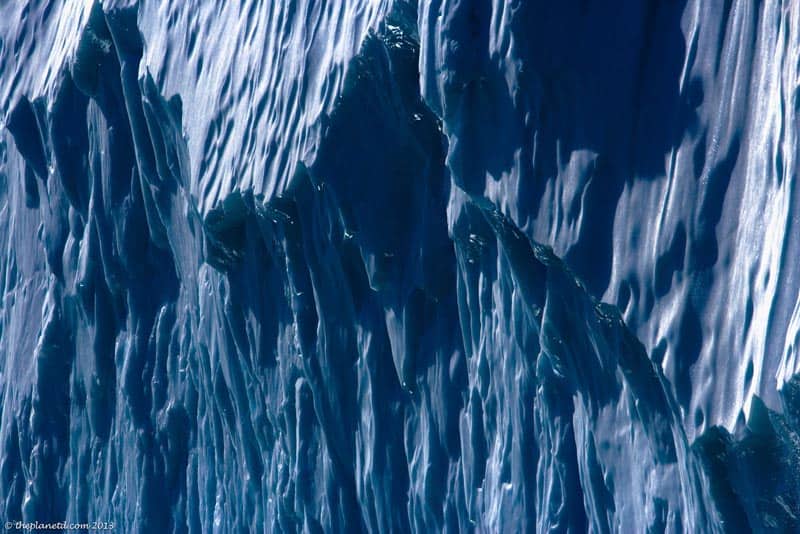 Sometimes we sailed so close to icebergs we could nearly reach out and touch them.
Disko Bay was our first stop where we truly saw Arctic Ice. Most times of the year it is impossible to pass, but we were lucky with a skilled captain and enough space to navigate. It was truly a treat to witness the beauty of Arctic Ice.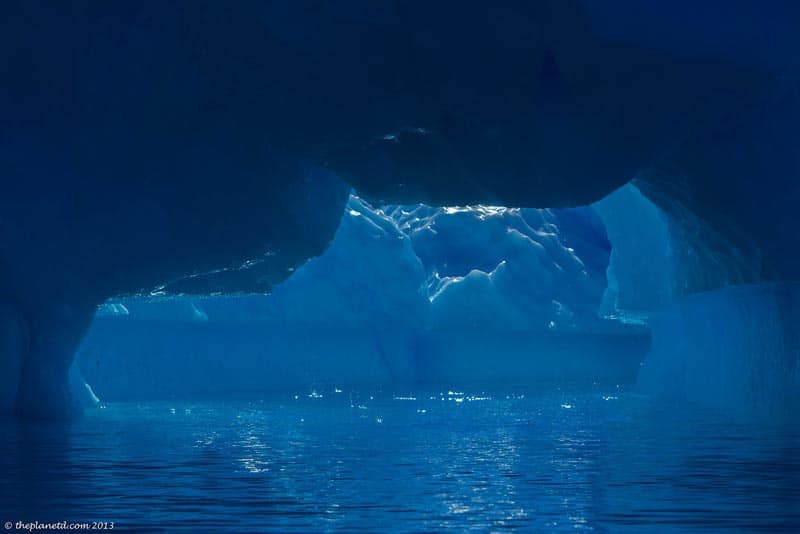 It's tempting to kayak right under an arch, but don't do it! It's extremely dangerous to go near any floating iceberg.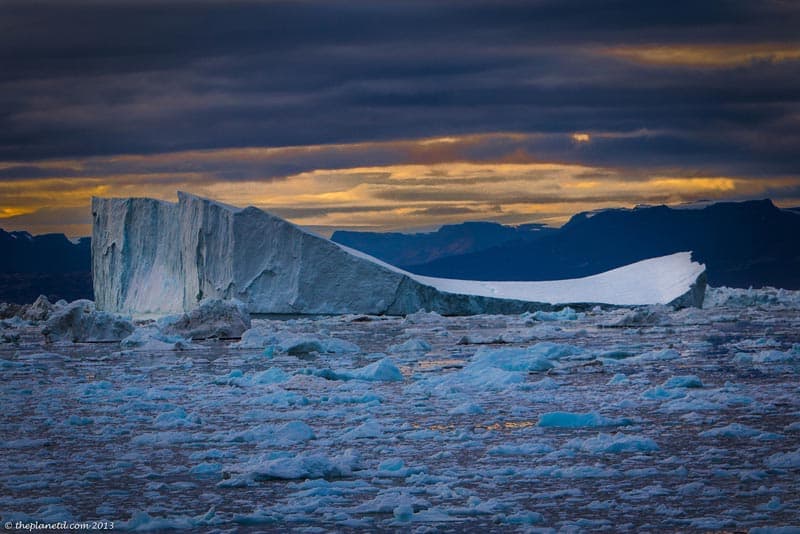 We spent a day sailing as deep as we could into a channel. When the ice got too thick, we simply turned around.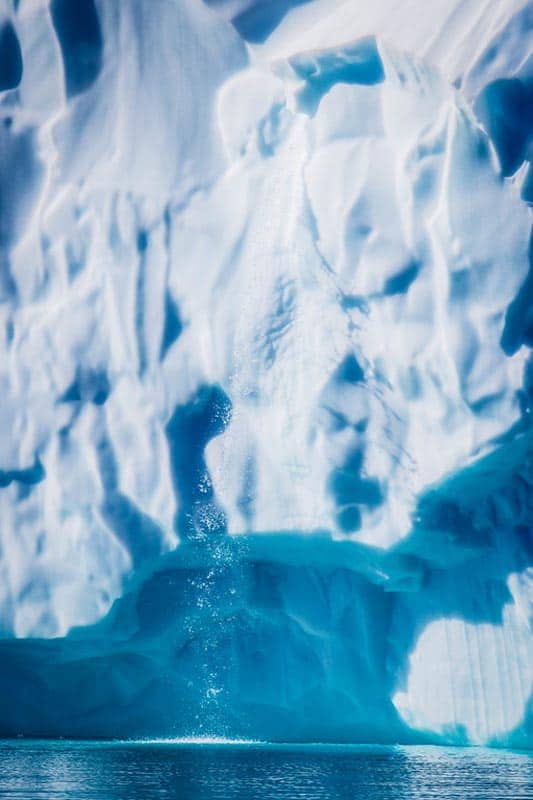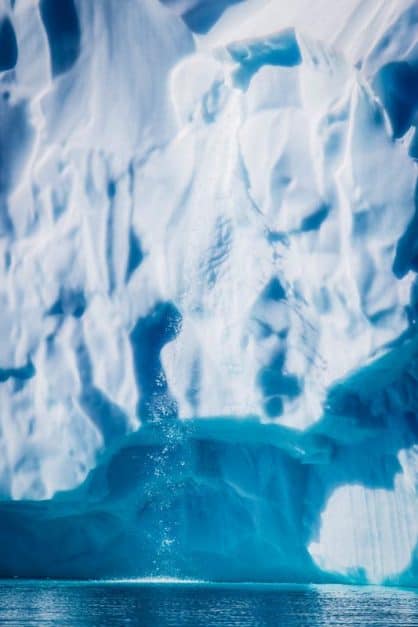 Out on a zodiac tour, we saw a waterfall coming off a giant iceberg. These are so large in mass, it's like looking at a frozen island in the sea.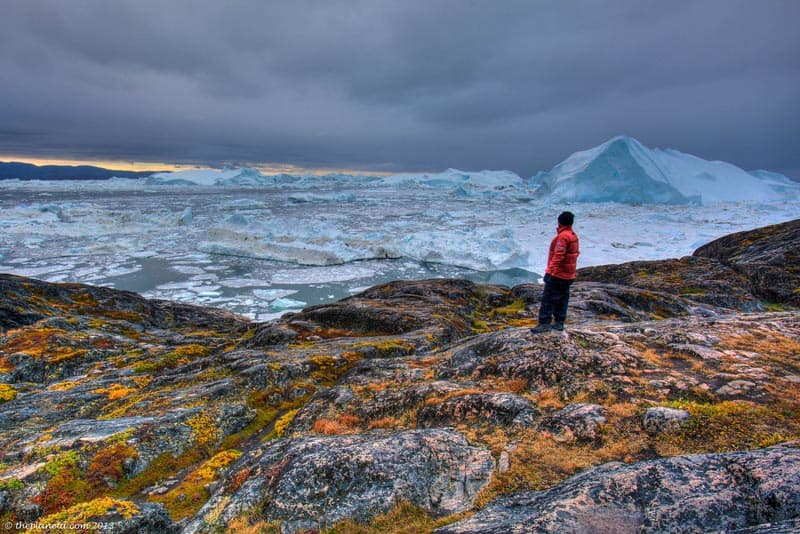 Dave looks out at Ilulissat Icefjord from the Arctic Tundra. This is where icebergs are born at the world's most active glacier.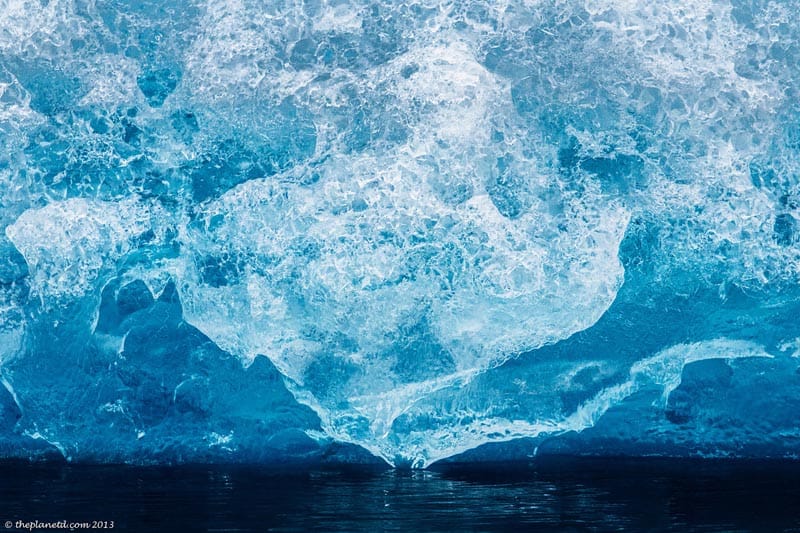 Sometimes icebergs are very porous as if they have been melting at an extreme speed. Something tells me this iceberg will be rolling over soon.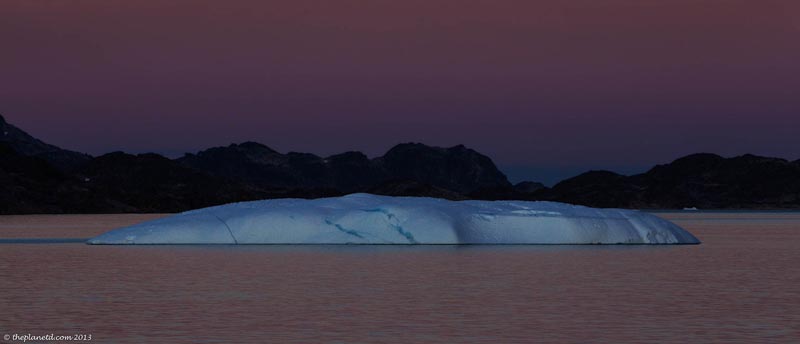 As we made our way south, the ice became less dense, but there were still mounds of ice littering the ocean.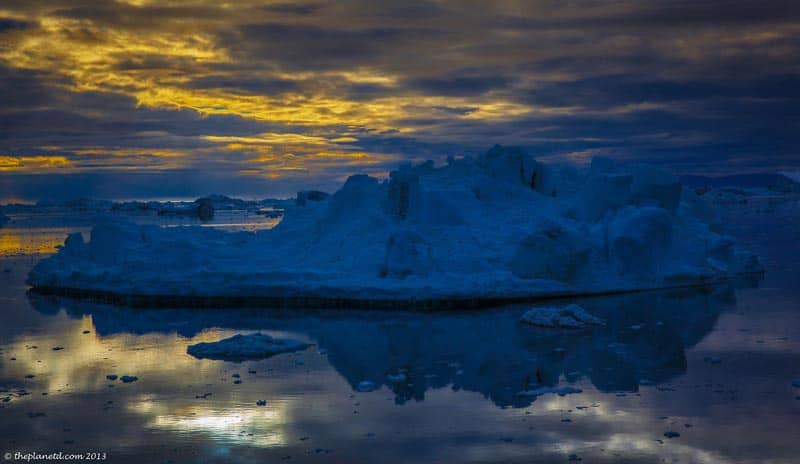 At sunset the water was always calm offering incredible reflections.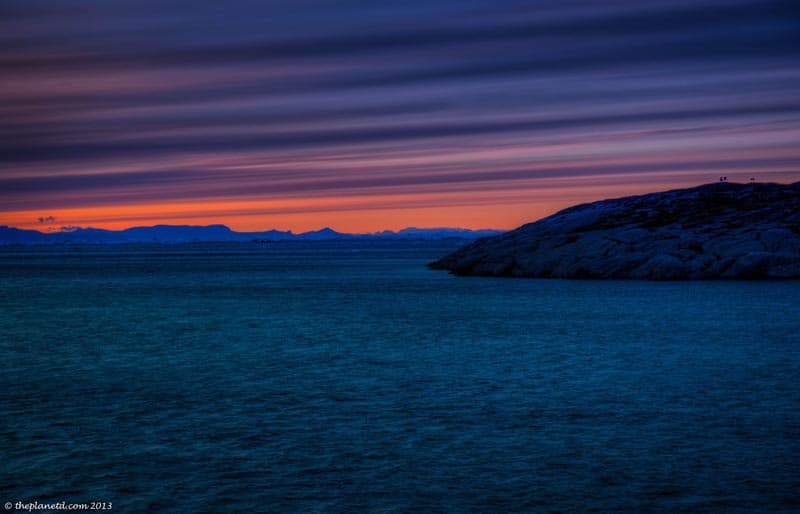 My favourite time of day was sunset.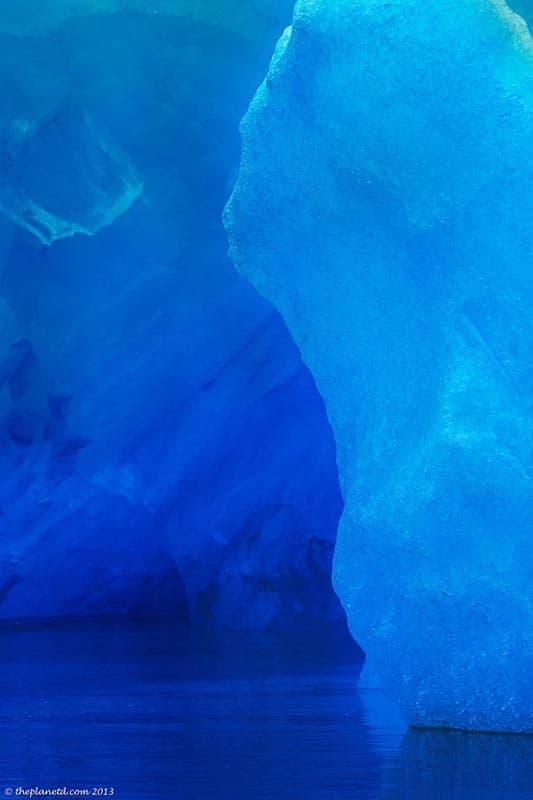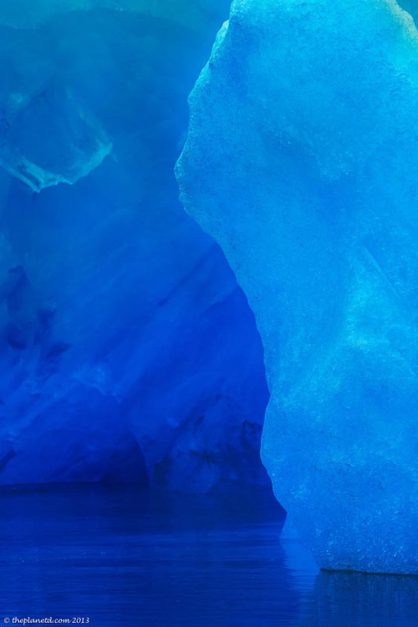 We had never witnessed so many shades of blue at once. Even Antarctica didn't have this beautiful of ice.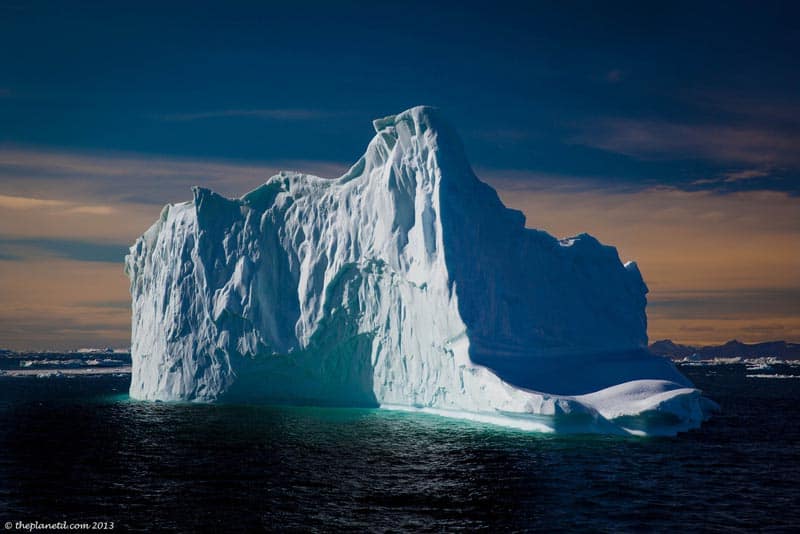 See more photographs of Greenland at An Instagram Journey Through Greenland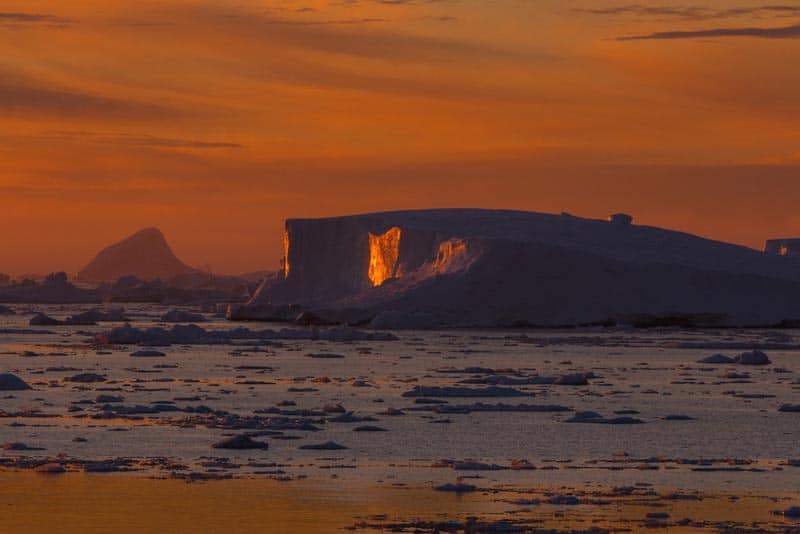 We thought that we would only see ice during the first half of our journey through Greenland, but it showed up throughout our voyage from beginning to end.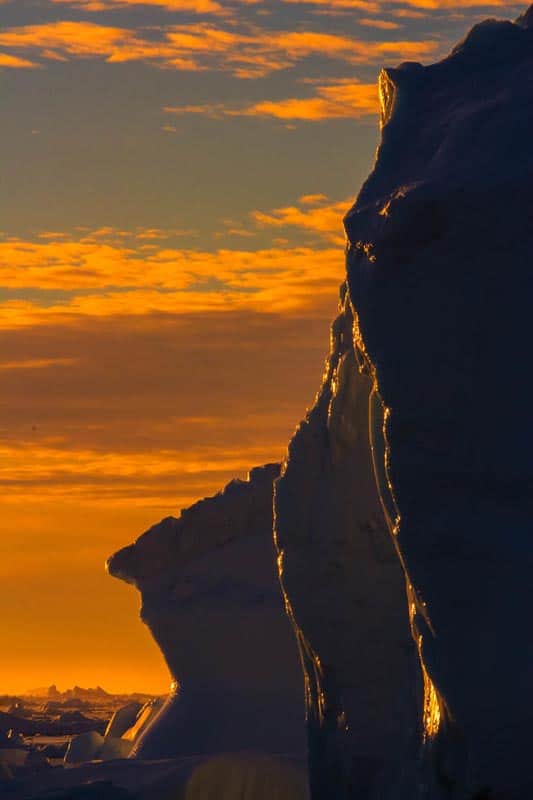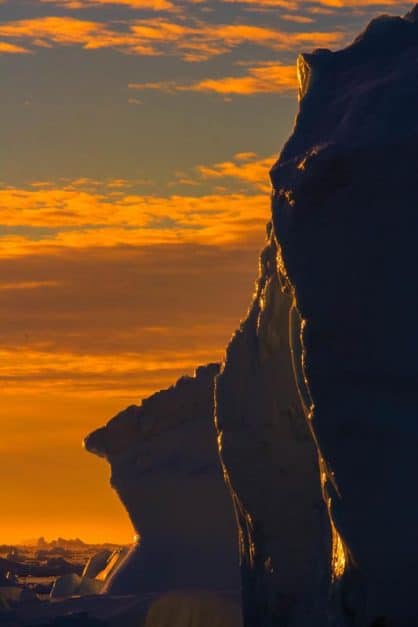 This ice looks more like a sea cliff off the coast of a country, but it was simply a giant iceberg floating in a bay.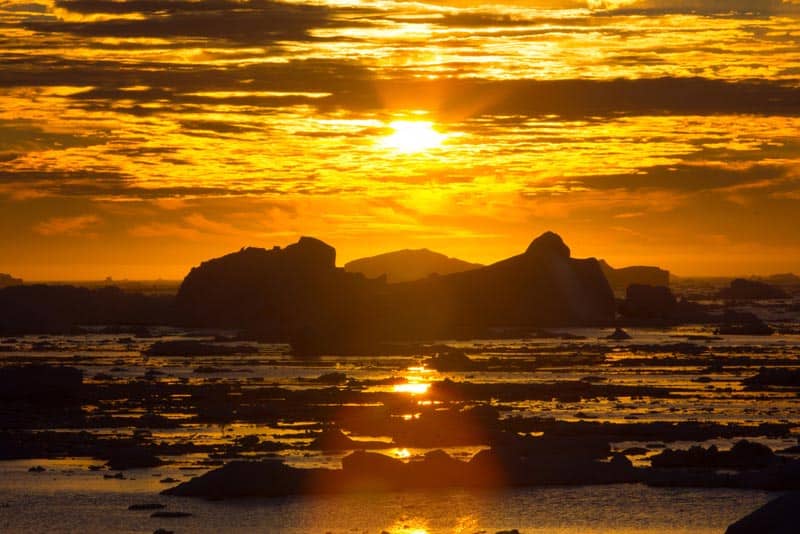 One last look at Arctic Ice….
Read More:
Kayaking Greenland – The Greatest Arctic Safari
Have you Experienced Greenland