We're in the latter half of our week of Travel Inspiration by these incredible guest writers. Enjoy this latest instalment from Machu Picchu, a truly life changing destination. 
Inspired by Peru by Arienne Parzei 
I remember the moment so vividly. I was on the phone with one of my best friends. She had just found out the news that she had been selected to lead a research and development team in Peru for 6 months. It was a big deal for her because it was her first assignment leading a team, and also meant infield experience for her. But little did I know at the time how much my friend's new assignment would impact me.
After my congratulations I just blurted out, "I'm going to visit you". She laughed and said, "of course, you have to!" I'm not sure if she thought I was serious, I didn't either. I actually had to go and check a map to see exactly where it was located in South America, but for about a month after that all I could think about was Peru.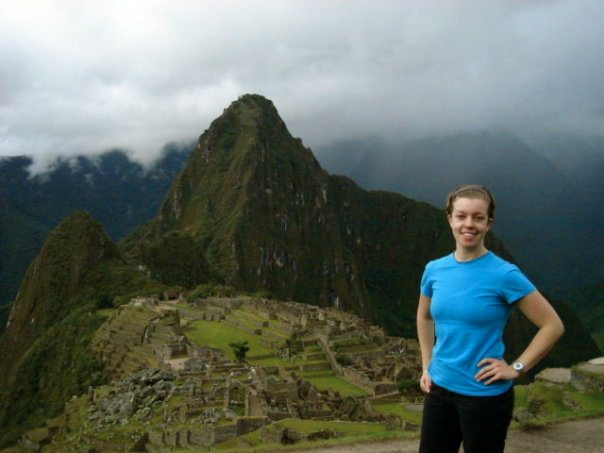 I made that trip a reality in January of 2008. It was full of firsts for me; my first solo trip, my first backpacking trip, and my first time visiting a 3rd world country. There were a lot of new things I had to plan and prepare for. This was going to be a different type of travel, much to the concern of my parents, and even to me truthfully. I decided it would be best that I join a tour for three weeks and then meet up with my friend for the final week of my stay in Peru. I wasn't exactly going to be alone on the trip, but I was traveling solo.
I researched online for months about all the equipment I would need and general information about solo female travel. I had been awoken to a vast amount of online information that I never knew existed before. I was so inspired and felt more confident knowing that there were others who had done this before and lived to tell the tale.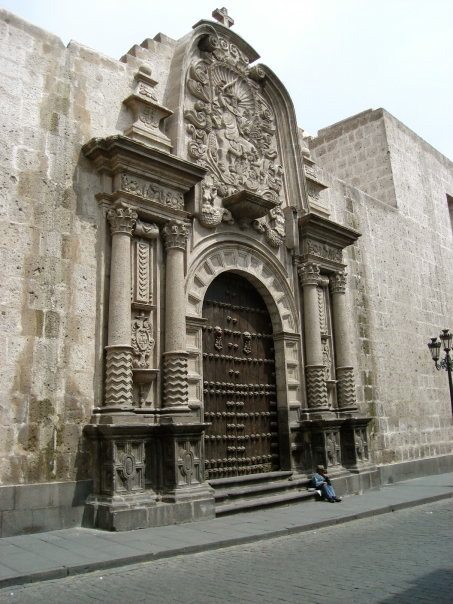 Our tour itinerary was jam-packed. It would start in Lima, work down to Pisco and the Nazca Lines. We would visit the colonial town of Arequipa, climb the mountains to visit Colca Canyon, and stay overnight with a family in a local village on the highest lake above sea level, Lake Titicaca. We would then head over to Cuzco and hike the famous Inca Trail up to Machu Picchu for 4 days and 3 nights. Our trip would wrap up with a flight into the Amazon, exploring and staying in the rainforest and then finish back in Lima.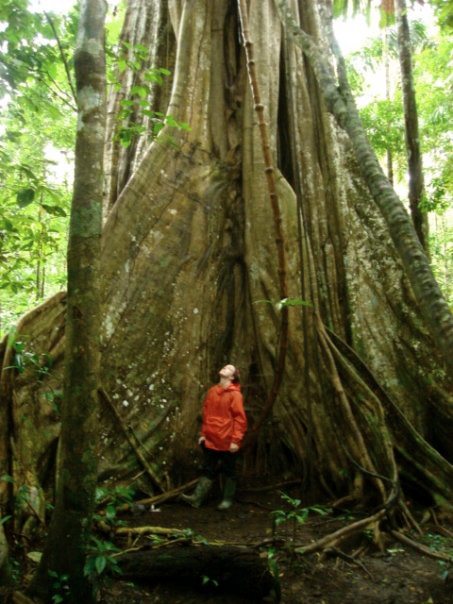 I remember waving goodbye to my mother at the airport, tears in both our eyes, with a sparkling new backpack on my back packed with everything I hoped would serve me well for the trip. I was excited and nervous, to say the least.
Nearly 4 years later and looking back on that trip, so many things are still fresh in my memory. I remember the beautiful faces of the children, the rich colours of fabric the women would sell on the side of the road, the horrible taste of coca-leaf tea (which is supposed to help with altitude sickness), the earthy smell of food being cooked, zooming head-first down a sand dune on a snowboard, flying in a tiny prop plane over the Nazca Lines, and the impressive strength and agility of our porters on the Inca Trail.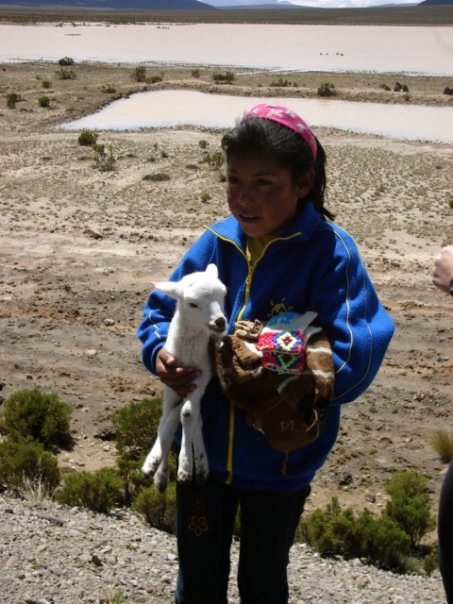 Hiking the Inca Trail was by far the highlight of the trip. It was grueling and exhilarating all at the same time. The scenery was impressive, and thoughts about the indigenous people doing the same route hundreds of years before danced in my head. It was a magical feeling sleeping in a tent on the mountains and waking up amongst the clouds. But it was even more magical reaching our final destination, Machu Picchu. It was a surreal experience walking amongst the ruins, taking it all in. I couldn't help but think about how it was discovered in the first place, being surrounded by mountains on all sides. I still remember this eerie spirit, or mystical vibe of civilizations past, that seemed to float through the air. I spent some time just sitting on a rock near the top, soaking in the surroundings. It was a spiritual and humbling moment. I felt so calm and relaxed and inspired all at the same time. I literally could have sat there all day.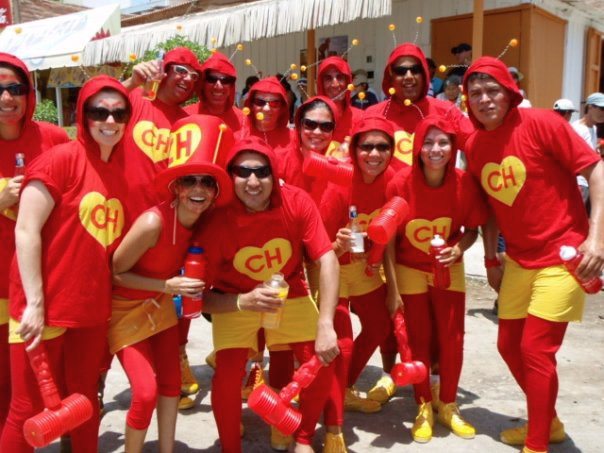 I got to see and experience so much in the four weeks I visited Peru, but I walked away with more than just memories and souvenirs. I walked away with more confidence in myself, and the ability to travel to developing countries. I also gained the understanding of the day-to-day life of those living with much less than we're afforded at home, which put a lot of perspective on the kind of life I was living.
At the end of my trip, I had a clearer idea of what I wanted to accomplish in life and set two major goals for myself. I decided I wanted to live abroad for a period of time and that I wanted to do a major backpacking trip at some point that would last 6-months to a year. It's now been almost 4 years later and I can say I've accomplished both. This past August, my boyfriend and I completed two years living and teaching English in South Korea, and we're now 3 months into a long-term backpacking trip throughout Southeast Asia.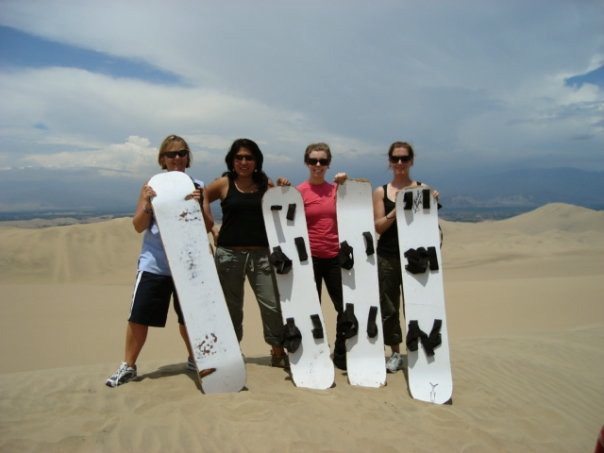 Traveling is so rewarding and educational for me in many ways. I learn something new about myself every time I travel. But more importantly, it gives me the opportunity to learn first-hand about other cultures and the people who live in them. I can't imagine the rest of my life without travel in it.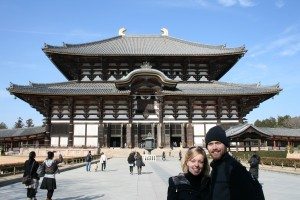 Author Bio:
Arienne Parzei is a Canadian who has been traveling and working abroad since 2009.
Though a videographer by trade, she has now expanded her interests into travel journalism and web design. She lives and travels with her long-term boyfriend Tristan, always looking forward to where the road will take them next. You can follow their adventures at www.seeyousoon.ca,On twitter @seeusoontravel
Inspirational Series 

This is an ongoing series of Inspirational travel. If you have an experience in travel that changed your life, made you look at the world differently or an amazing moment that you want to share, please contact us for more details and we will email you right back.. You can also read more about submitting an article to this series at Calling All Writers, Share your Inspirational Travel Story

Read More Inspirational Stories