We know that travel can be difficult to plan, so we thought we'd put together an itinerary of the 9 Best Winter Activities in Alberta that you can do too!
Best Winter Activities in Alberta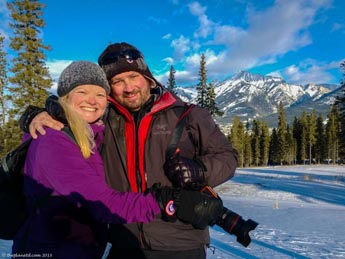 Travel to Alberta in winter is a wonderful experience. The air is crisp and clear, the sky is blue, and the sun in shining.
Sure, temperatures dip below freezing, but that gives you an excuse to cuddle up by the fire with your sweetie and enjoy a romantic night in after a great winter adventure.
For a little inspiration, we've put together the perfect Alberta winter vacation itinerary for you to explore and experience the best of the Rocky Mountains, enjoy!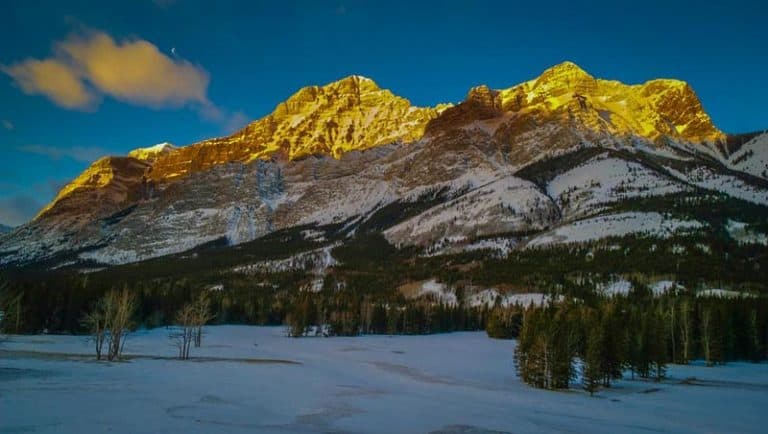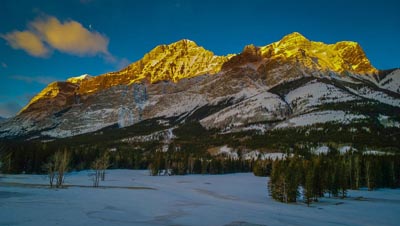 From Banff to Canmore, Lake Louise to Sunshine, we've got you covered.
We saw nearly everything and had the perfect blend of taking part in epic adventures, enjoying relaxing days, and of course, fitting in some romance too.
We had the chance to do some amazing adventures in Alberta over the holidays and we want to share them with you.
1.Banff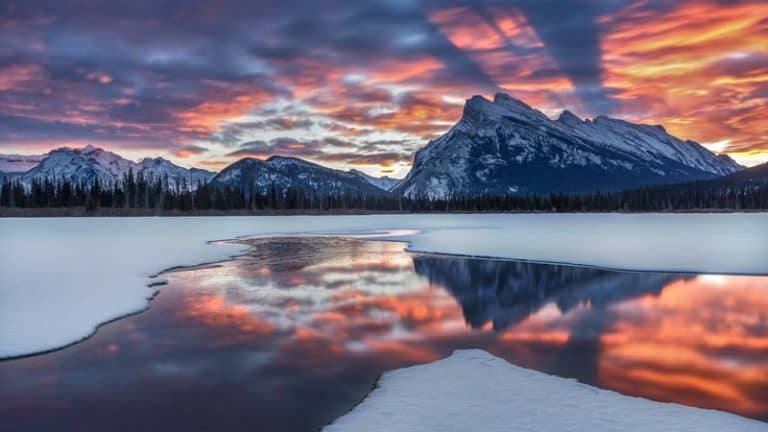 Banff National Park is filled with incredible winter adventures. From trekking to the backcountry, cross country skiing, enjoying the downtown vibe of Banff Village or doing so many of the activities listed below.
It's your one stop winter vacation destination. See our full list at the 10 Most Unforgettable Things to do in Banff
Where to Stay:
Need a place to Stay in Banff and Lake Louise? Check out our round-up of the best Hotels in Banff.
2. Banff Hot Springs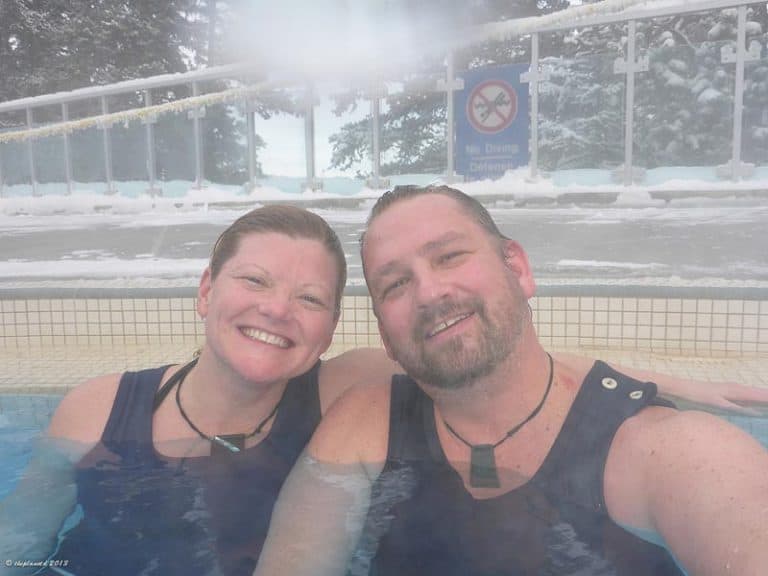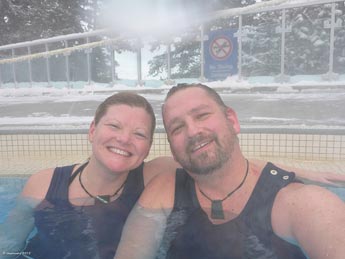 Rent yourself an old fashioned turn of the century swimsuit and hop into the uber-hot Banff Hot Springs. When you are finished head over to Cave and Basin just a little lower.
3. Cave and Basin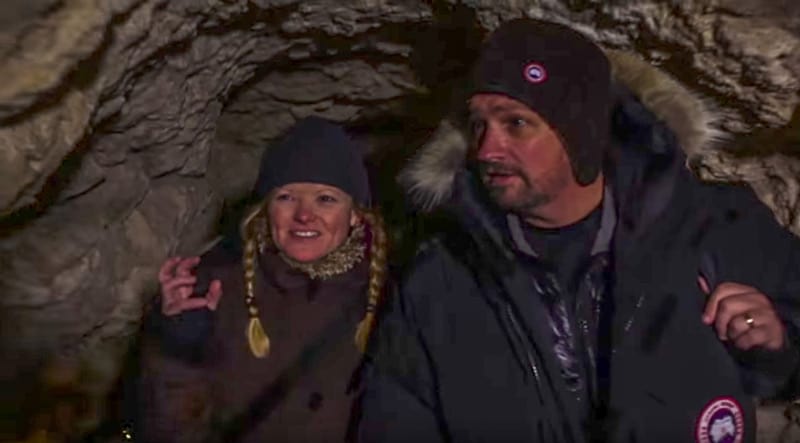 Home to the original hot springs in Banff, it's Canada's Oldest National Park and the third oldest National park in the entire world!
There is a very cool cave to walk through to look at the original entrance that was discovered in 1885.
4. Johnston Canyon Ice Walk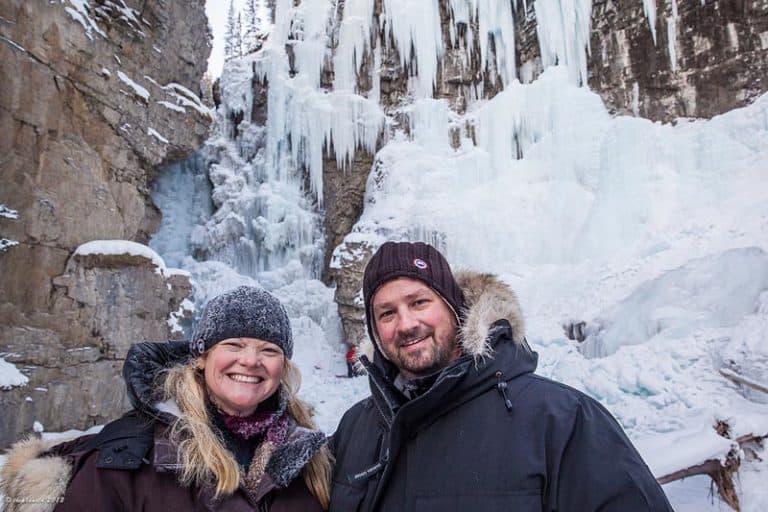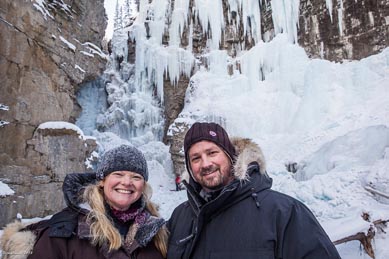 For beautiful winter scenery and an enjoyable day outdoors, visit the Johnston Canyon Ice Walk. The Johnston Canyon Ice Walk takes you on a journey through a deep limestone canyon on a steel catwalk anchored to the walls.
This two and a half-mile walk takes you through six different frozen waterfalls and a deep pool of swirling water that is reached by walking through a stone arch.
The upper canyon waterfall is a must so make sure you go to the end of the line to see it all.
5. Visit the Wolf Dogs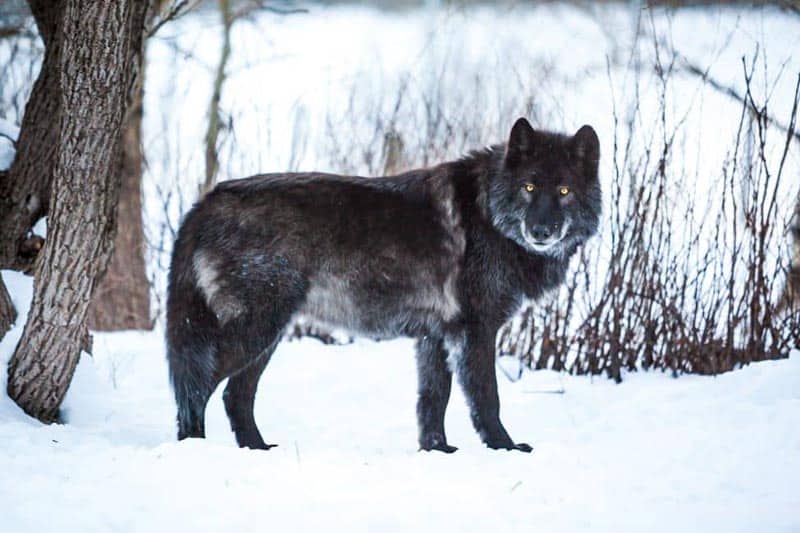 Imagine sitting outside with a pack of Wolfdogs.
The Yamnuska Wolfdog Sanctuary is a rescue centre for abandoned or neglected Wolfdogs near Canmore, Alberta, and it is working hard to promote responsible wolfdog ownership and preserving wild wolves in their natural environment.
It's an incredible experience and was probably one of the most magical moments we had during all our time in Alberta. This is an activity not to be missed.
6. Skijoring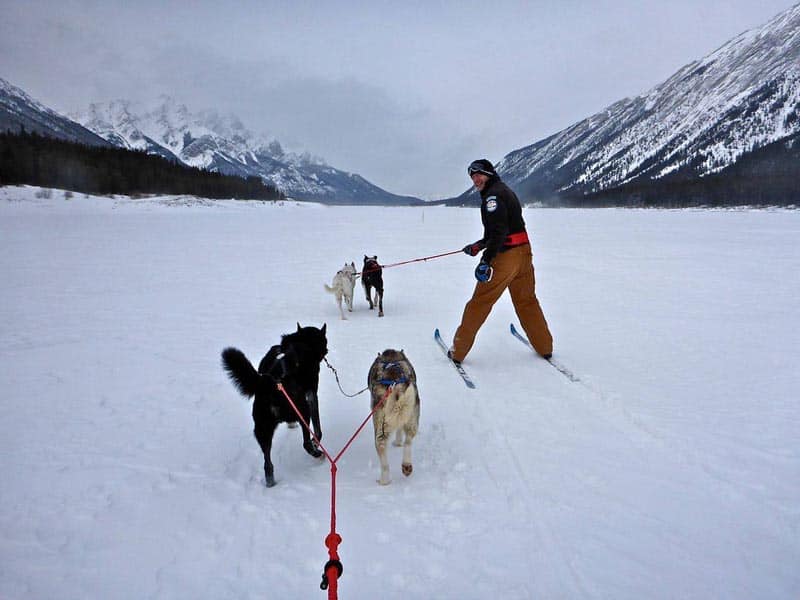 Skijoring is a fun winter sport invented in Norway where cross country skiers are pulled along by a horse, tractor or even snowmobile.
Over time it's been modified to where skiers can be pulled along by just about anything and during our time in Alberta, we were pulled by sled dogs.
About a half-hour outside of Canmore, we met with Mad Dog and Englishmen at a very frozen Spray Lake for a rip-roaring time being pulled through the snow by very energetic dogs.
Read more at Ski Joring
7. Snowshoeing in Canmore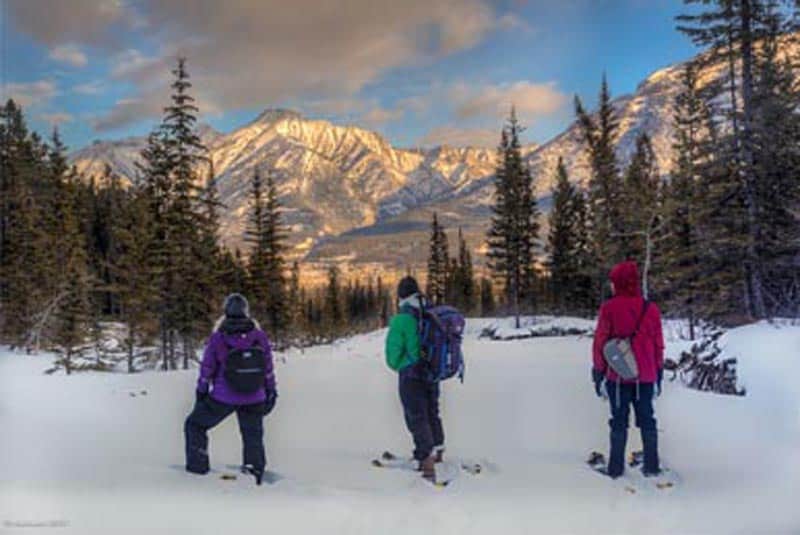 Canmore is an active outdoorsy town where locals spend 365 days a year having an adventure.
Snowshoeing in Canmore in the winter keeps you away from the crowds and offers outstanding views of the Rocky Mountains.
8. Ice Climbing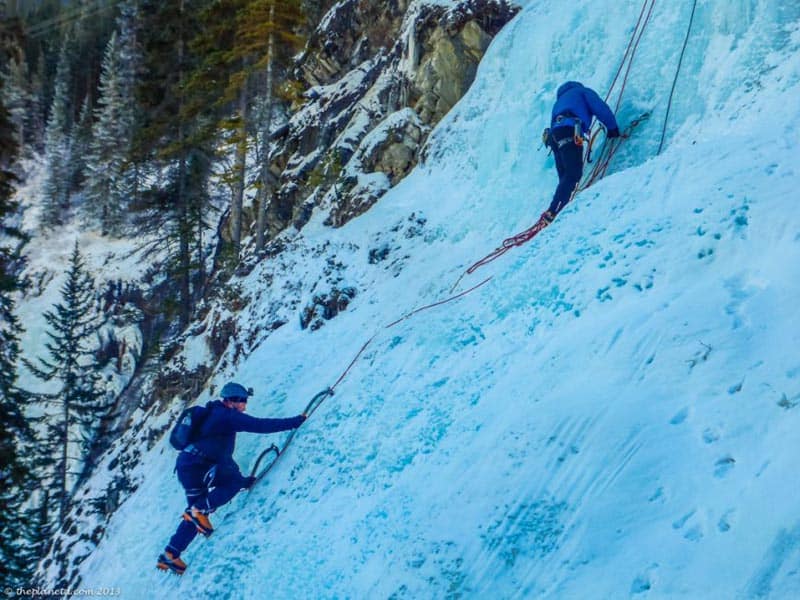 Don't miss trying out ice climbing in Alberta if you visit in the winter. Who wouldn't want to scale a frozen waterfall?
It's the coolest winter activity you can ever do.
Ice Climbing is one of those things that gives you bragging rights the minute you try it. It doesn't matter how good you are, just having the guts to get out there and give it a go is all you need! Read more at Ice Climbing
Where to Stay:

Deer Lodge

Just fifteen minutes from Lake Louise Ski Hill and just a short walk to Lake Louise and the Fairmont Chateau Lake Louise, this is an excellent spot to base yourself during your Alberta Adventure.

There's fine dining, a rooftop hot tub, an outdoor ice bar and plenty of space in this rustic yet elegant location.
9. Ski Lake Louise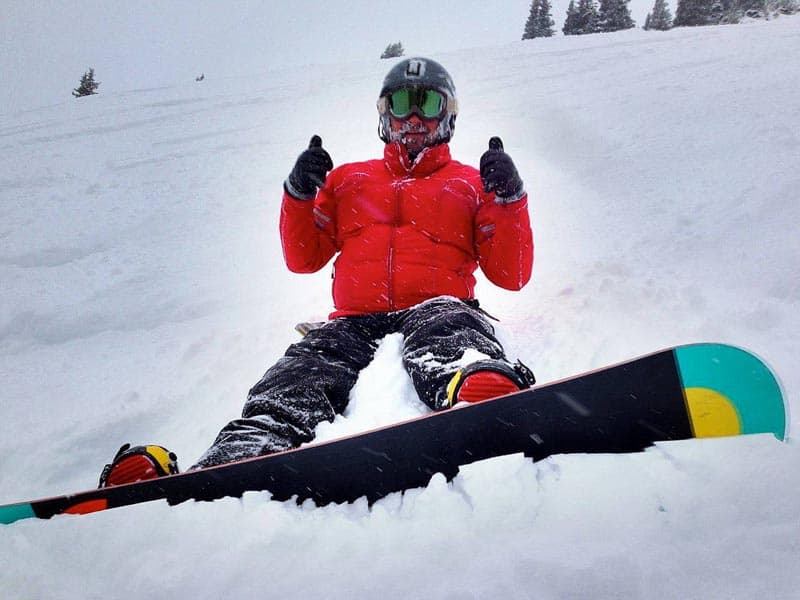 With 4200 skiable areas in one of the largest ski destinations in North America, this is not to be missed. There are trails for all levels of Skiing and Snowboarding.
Experts can explore everything from endless chutes and remote bowls to chutes and gulleys in some of the Rockies' most challenging terrain but beginners can feel confident that there is a green run down from every chair lift.
Lake Louise is on the World Cup Circuit with a Terrain Park and a Snowcross Course.
It's Epic. Check out more on Snow Boarding Lake Louise
9. Skate on Lake Louise
There is nothing more Canadian than strapping on a pair of skates and hitting the ice. The Fairmont rents skates for everyone, and anyone can skate on the frozen lake.
They even clean it off every day with a zamboni and there's an ice castle too!
10. Take a Sleigh Ride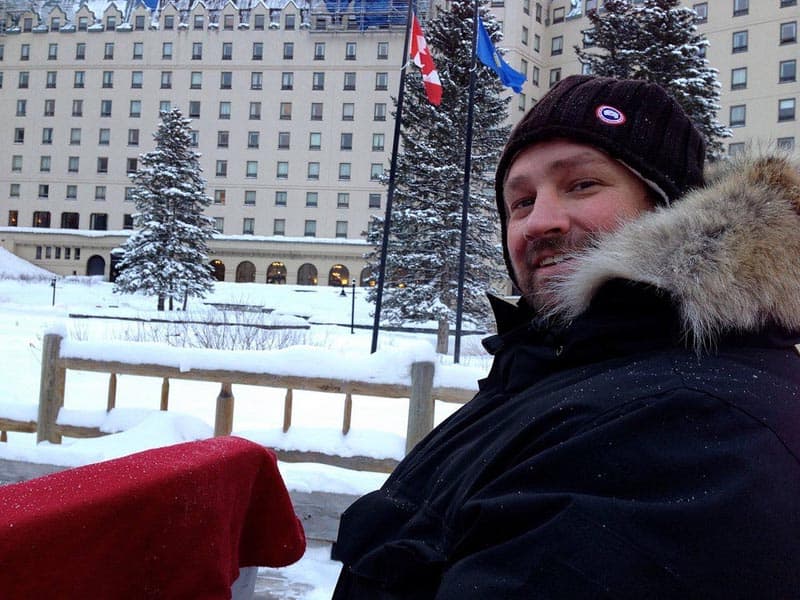 The Fairmont offers daily sleigh rides leaving from the front of the chateau and it takes you up the trail to the mouth of the glacier.
As you ride along the trail with a blanket on your legs cozied up to the one you love, you feel as if you are in a movie as you take in the extraordinary view.
11. Ski Sunshine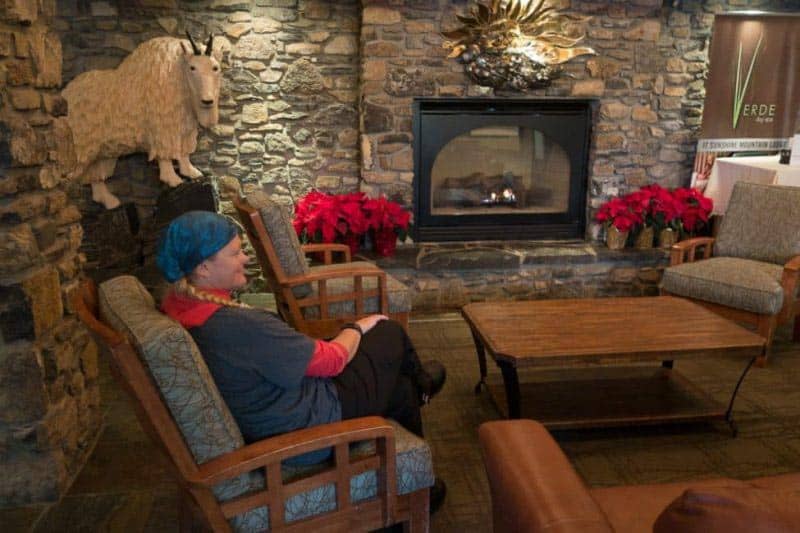 We loved our time at Sunshine. It's the only place in Alberta with a proper ski in ski out resort.
Staying on the hill, made for a wonderful romantic getaway where we could enjoy the huge outdoor hot tub, the fireplace, and world-class skiing.
12. Dogsled Over the Continental Divide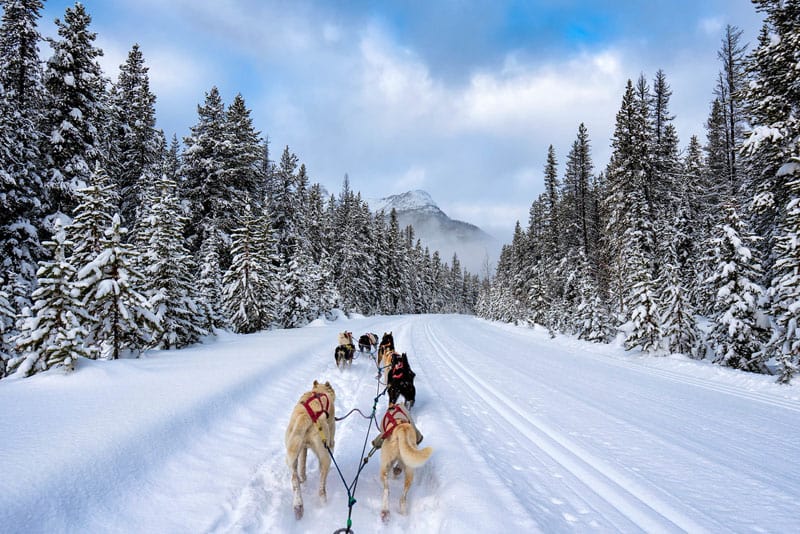 13. Pond Hockey on Lake Louise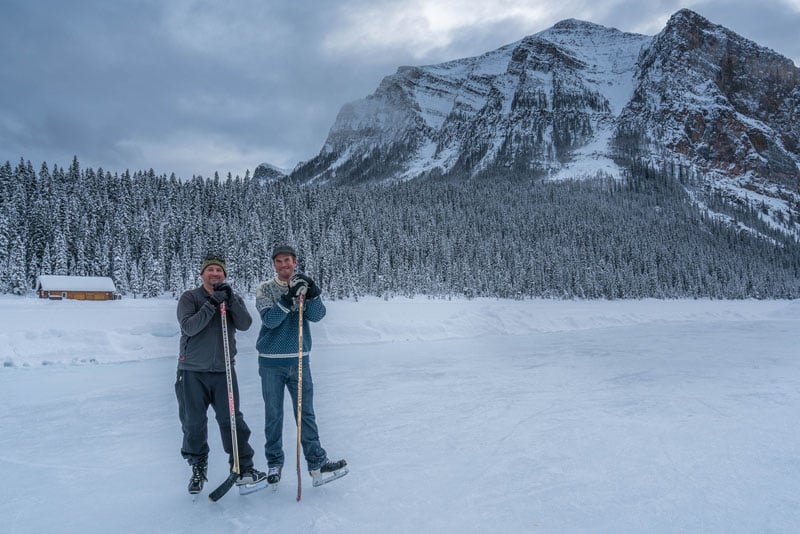 14. Johnston Canyon Ice Walk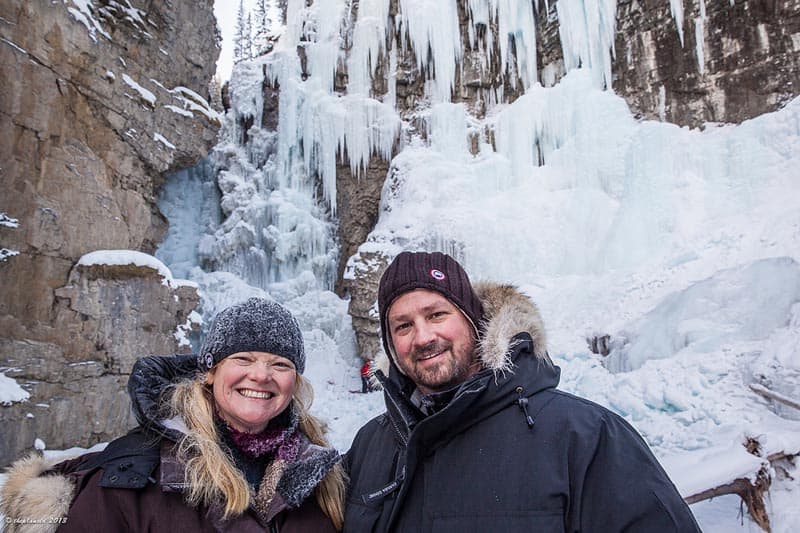 15. Heli Hike and Snowshoe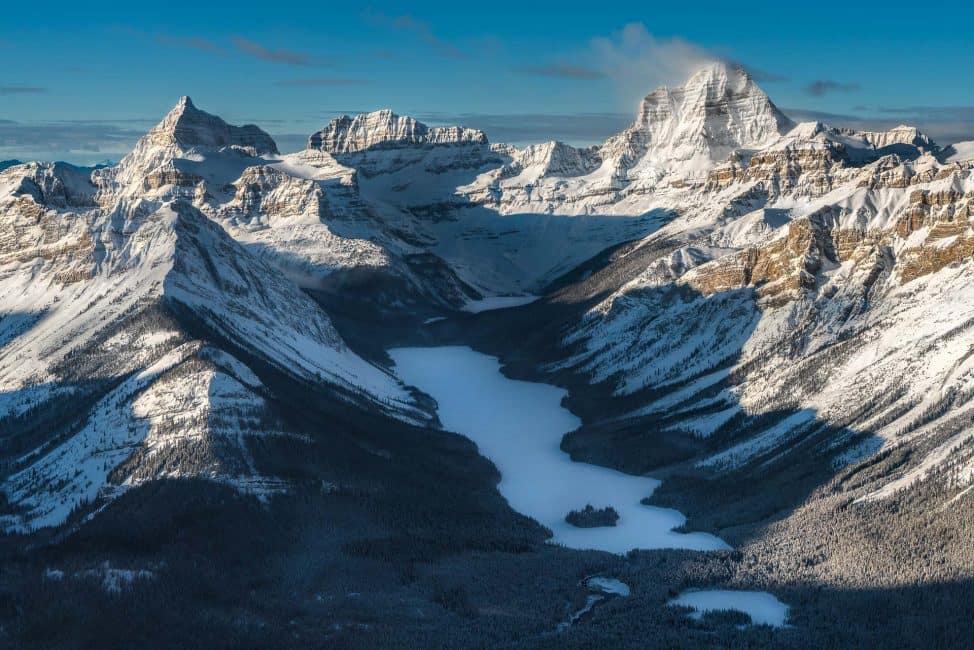 16. Deer Lodge

17. Fondue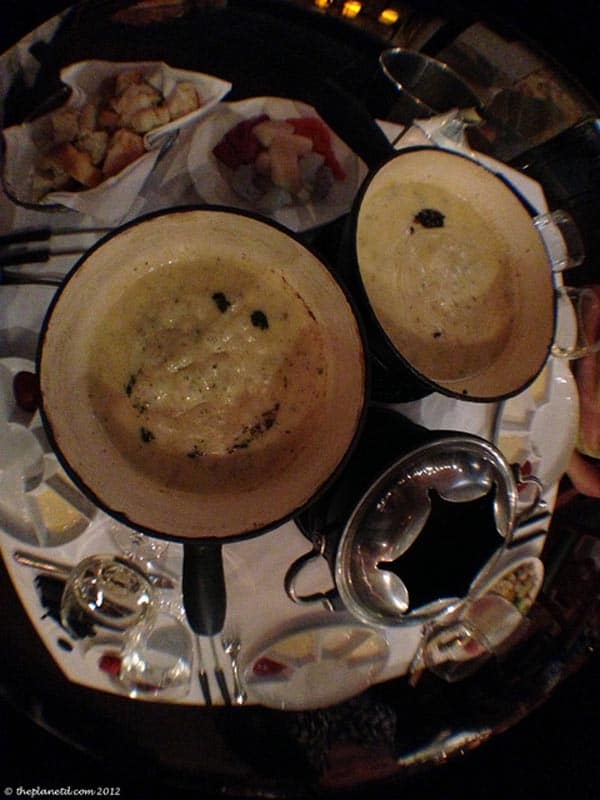 18. Winter Photography Tour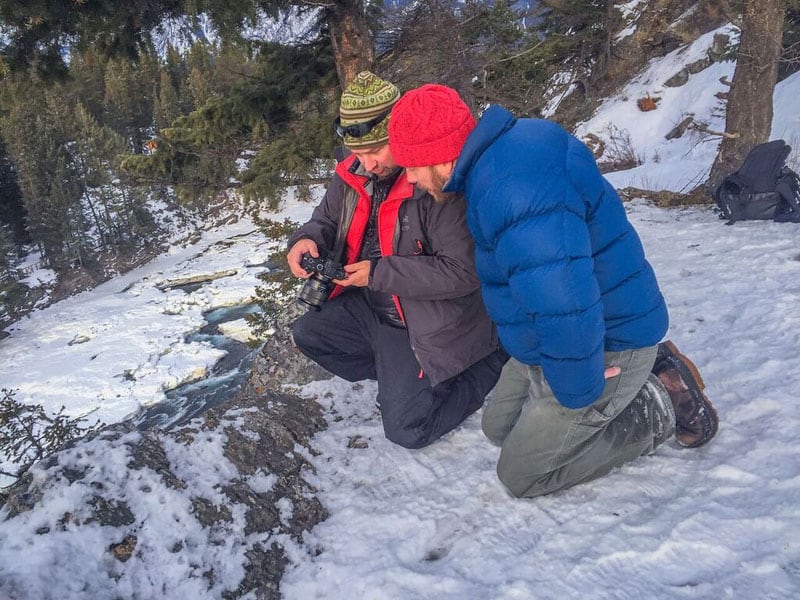 19. Tubing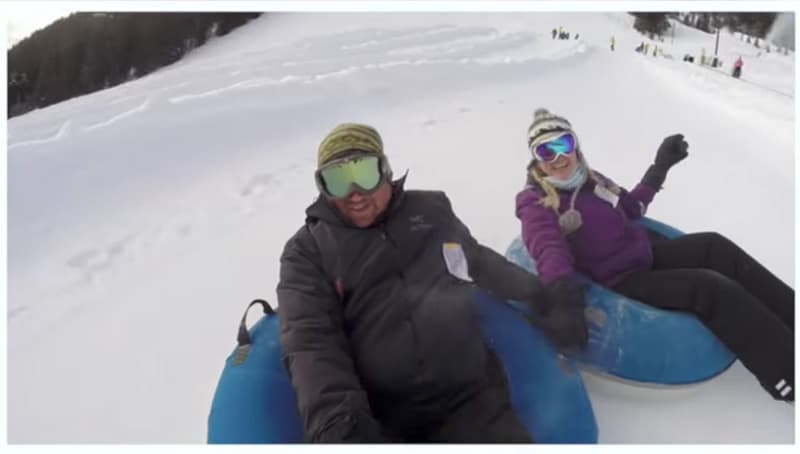 20. Backcountry Lodge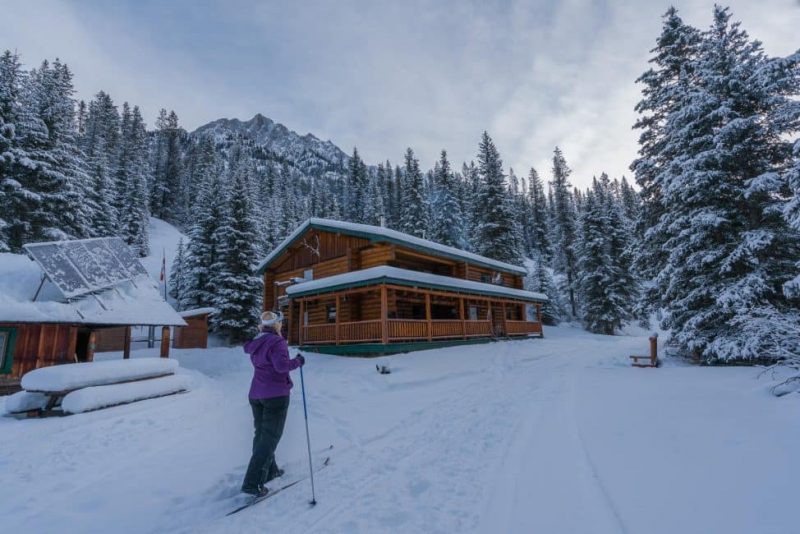 Read more about it at Romantic Lake Louise – A Perfect Couples Vacation That You Can Do Too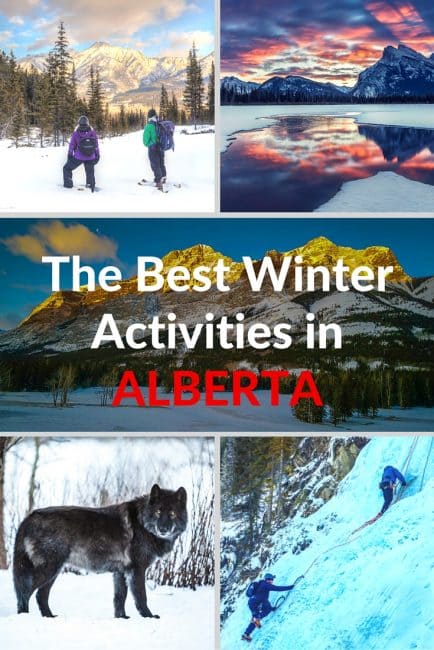 Alberta Contacts and Information
---
Read More:
10 Things to do in Banff – Ultimate Winter Activities
Hotels in Banff – Our Top Picks
Banff Lake Louise Winter Wonderland