It was a cool and rainy afternoon on Manitoulin Island. The perfect time to cozy up in a wigwam to make a drum to take home a souvenir from our Aboriginal experience.
We had spent the week on Manitoulin traveling around the Great Spirit Circle Trail.
This is an Aboriginal experience that gives you a peek into the lives of Ontario's First Nations people.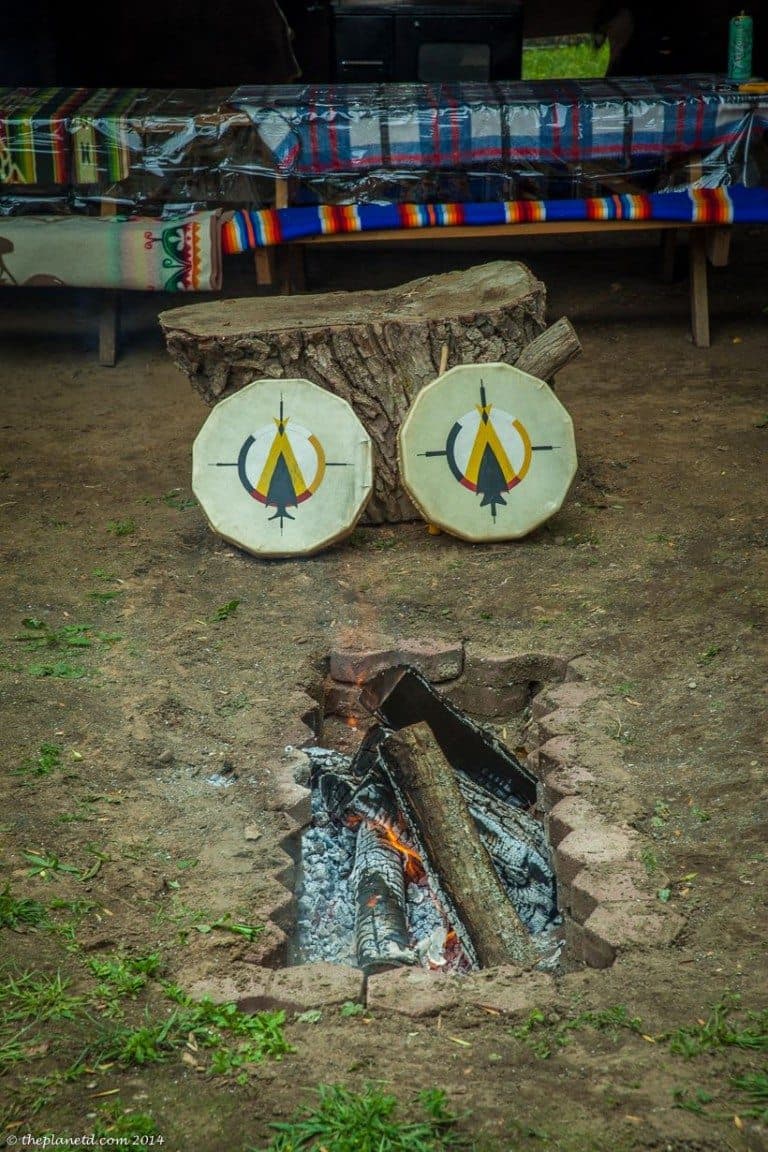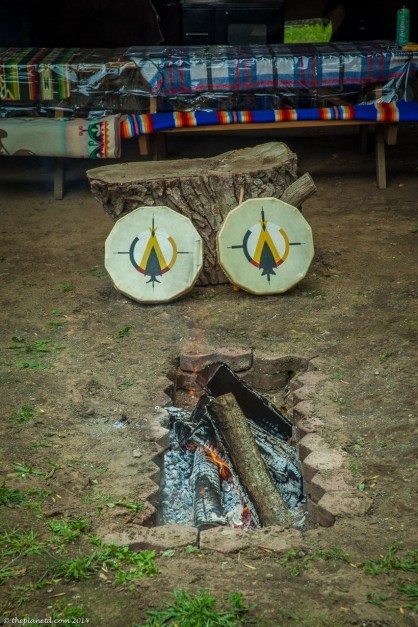 I think that this afternoon was my favourite experience of the week. It was a relaxing time spent sitting in a wigwam outside as our guides Steven and Falcon told us stories about the drum.
Voice of the Drum – Manitoulin Islands
The drum is the centre of Aboriginal lives.
The drum is the heartbeat of Mother Nature. Drum and song is used for many occasions: As prayer or celebration, or just plain having fun!
We learned different drum techniques and listened to Steven and Falcon sing as they played us different songs for different purposes. As you can see from the video, they can even be playful.
The people we met on Manitoulin Island had great senses of humour! Either way, whenever you listen to the heartbeat of the drum, it is beautiful.
There is something mesmerizing about listening to the vocal stylings of these talented performers as they are accompanied by their drums.
It almost puts you into a trance as you listen to them play.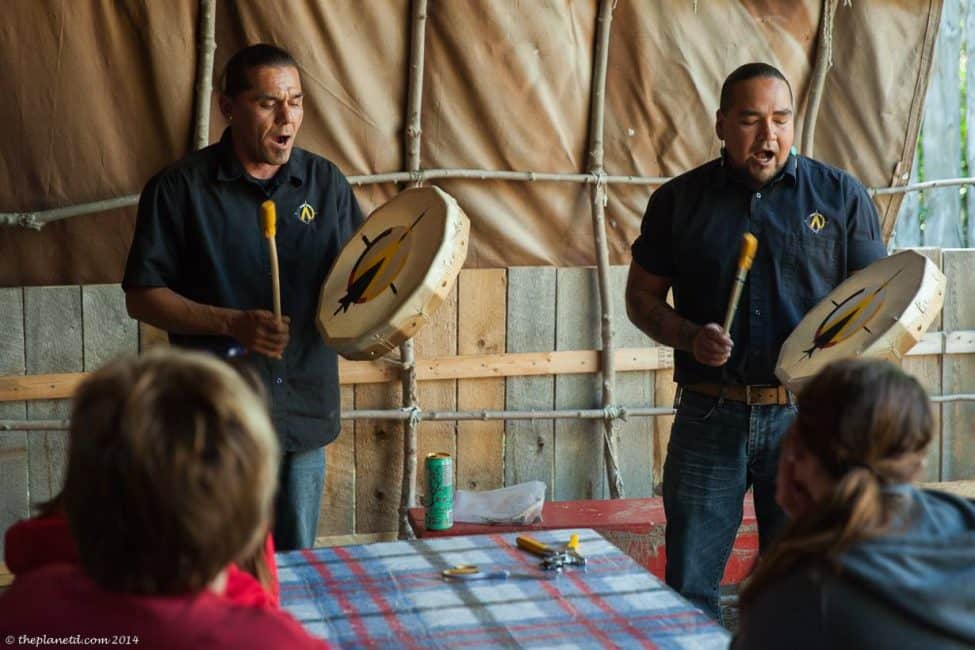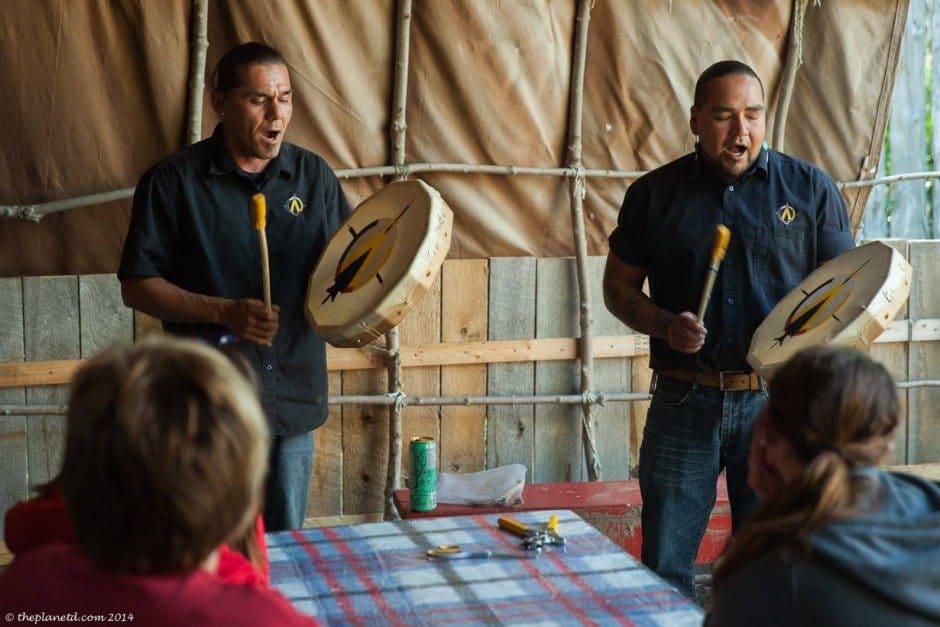 According to Steven, the legend goes like this: The drum was given to warring tribes by a young girl who had a vision during a great battle. She entered the spirit world and was told to bring the drum to the two chiefs to show them that peace can be made.
Ever since, the drum has been a symbol of peace. It was interesting to learn that only men play the drum in the Aboriginal community. It was a woman's gift who brought the drum to the men, therefore women don't play it.
I found that a bit strange, but lucky for us, we were all allowed to make a drum to take home for ourselves.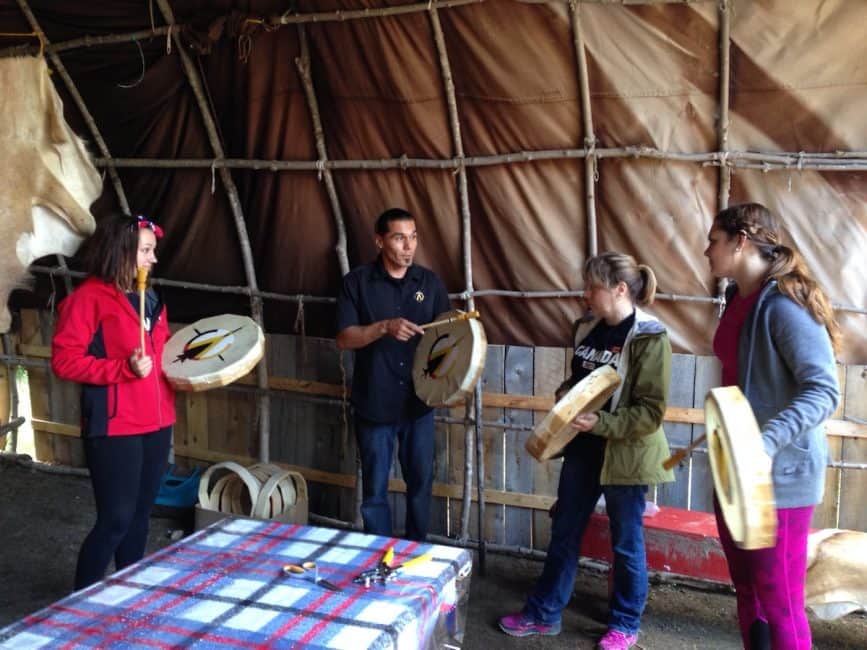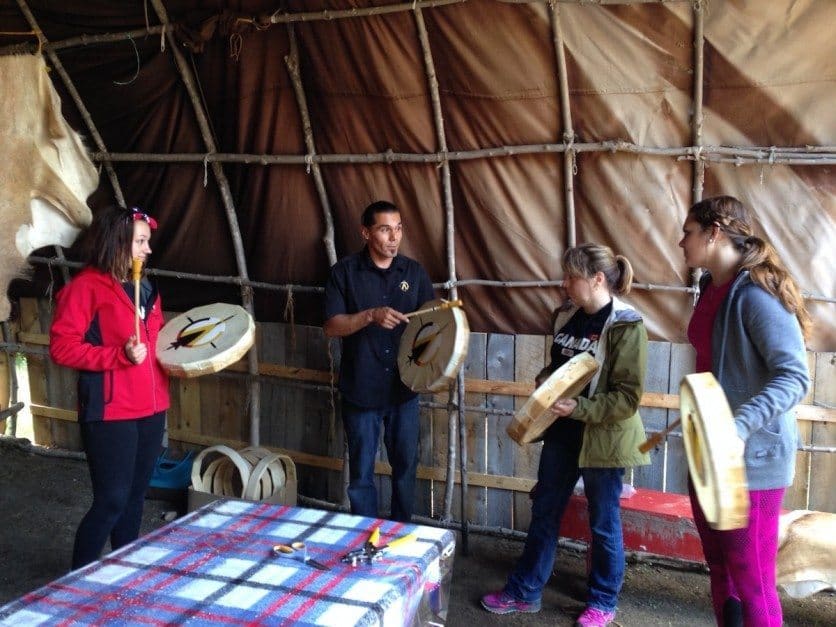 Once we learned all about the drum and its purpose, it was time for us to make our own drum. We were all given a pre-made wooden bases and pieces of hide that had been cut into circles.
Using leftover deer hide as string, we wove it through holes, crisscrossing our thread back and forth to hold the drum onto the wooden base.
As I was doing this, I wondered how it could possibly work, but eventually it all came together and looked like a drum.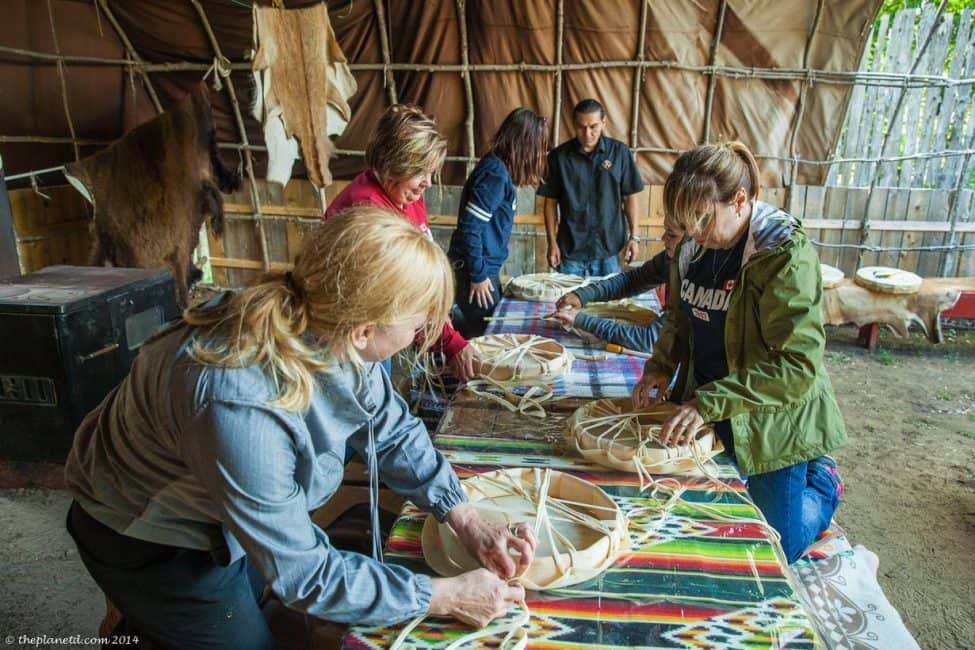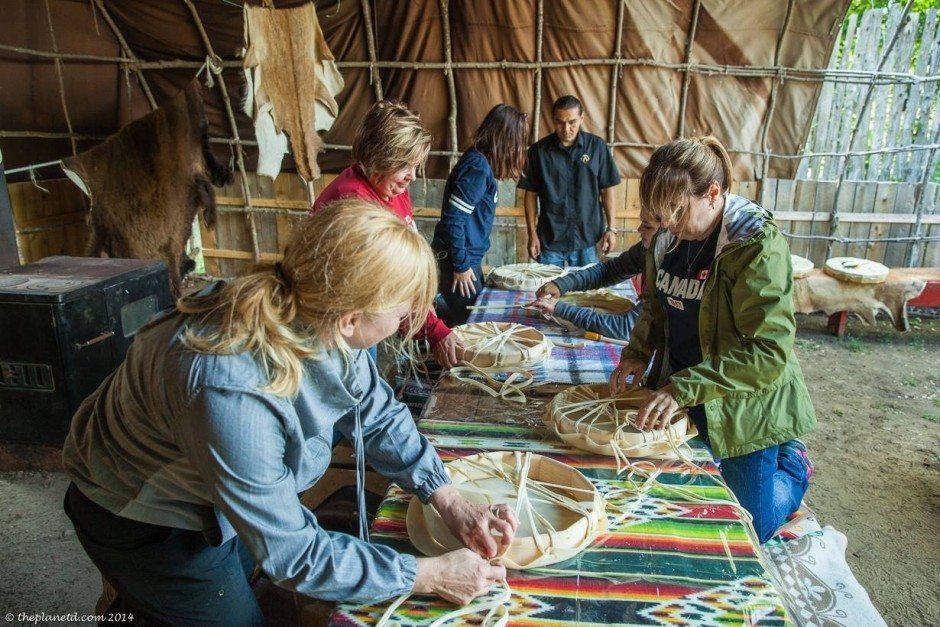 Other than a few puckers sticking out, I had a drum. Oh wait, they could fix that too.
They gave us all an extra piece of string to wrap around the outside of the drum to hold all the pieces in place. Once it dried, it looked perfect.
We were told it would take a few days to really dry out. Drying out is important because it is what gives it its sound.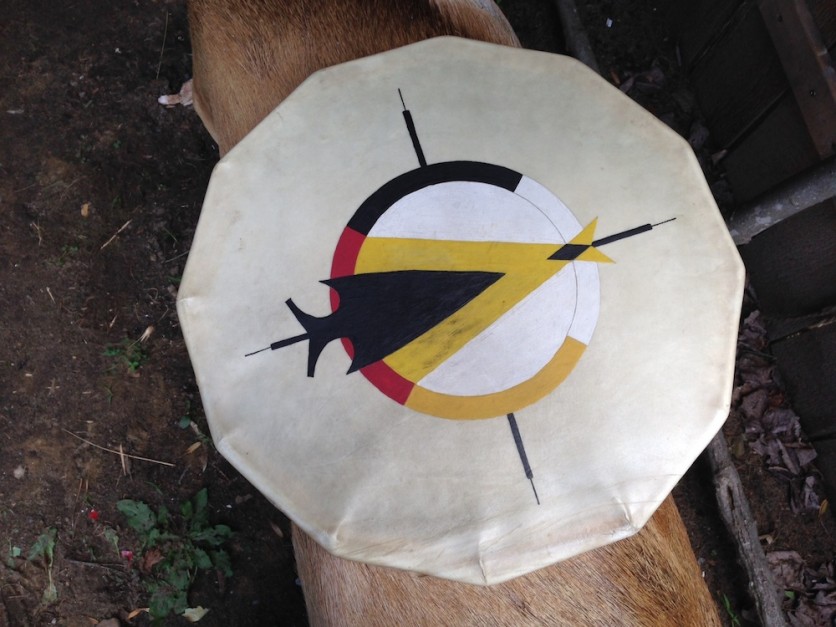 We must wait to paint our drums. We couldn't make a symbol on them until they were completely dry.
We haven't had the chance yet, but you can bet that is going to be our winter project.
I cannot wait to put the finishing touches on my drum and hang it on my wall. Even though they taught us a few techniques, I think my Aboriginal drum will be better put to use as a beautiful decoration in the house!
Where to stay
Manitoulin Hotel and Conference Centre 

– Little Current: The conference centre also has an excellent dining area with patio overlooking the harbour.
Food Options
Our trip was provided by Outdoor Ontario as part of the Best of Ontario Outdoor Contest.
You Might Also Enjoy