We had been anticipating our hike in Vall de Nuria for quite some time as we traveled through the Pyrenees of Spain. After weeks of indulging in food and wine, it was a welcome change to explore this magnificent region of the country by foot.
Hiking Vall de Nuria
Like all things Spanish, our trip to Vall de Nuria had a flare of decadence as we embarked on a journey through the mountains in a classic period lounge car right out of a silent movie. With champaign flowing during our half hour ride, we enjoyed the striking vistas as we journeyed along the rack railway from the town of Ribes de Fresser.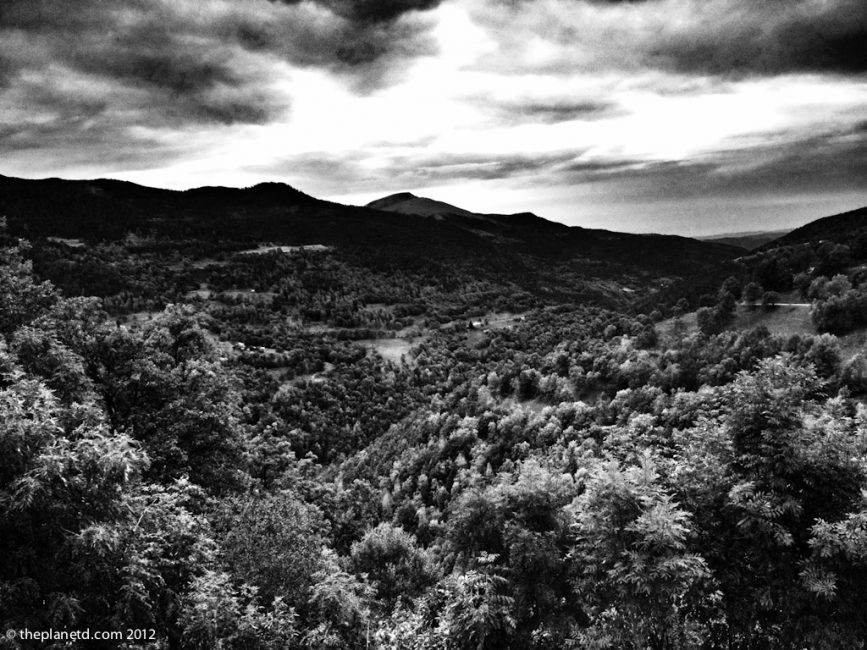 Taking the Rack Railway
The Rack Railway is the only way to access Vall de Nuria besides hiking up the mountain by foot. Thankfully, our friend and fearless leader Jaume of Costa Brava Tourism knew that we'd enjoy the hike down more so he opted to have us take a leisurely ride up to be able to take our time to enjoy the hike back down.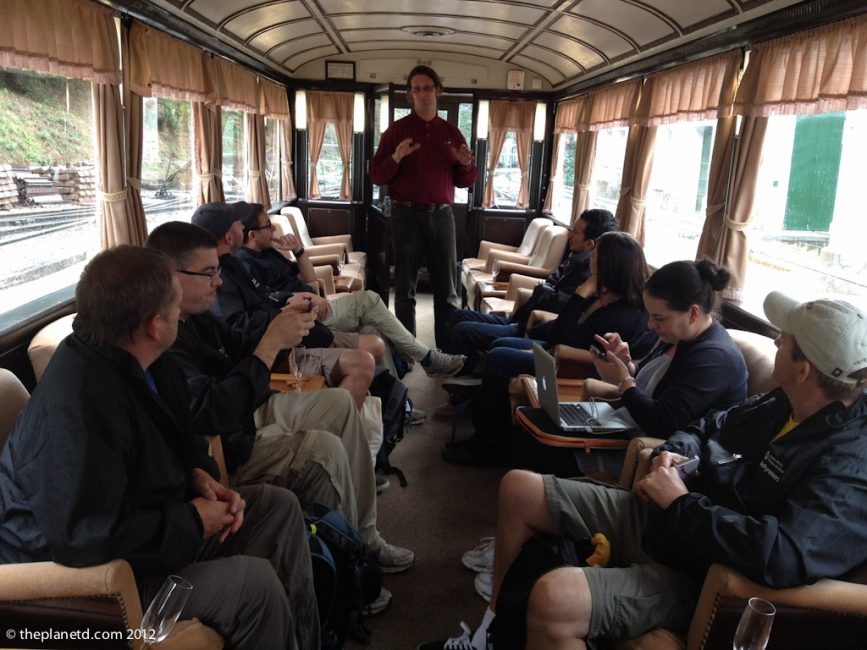 Our jaws dropped as we arrived at the Vall de Nuria Resort and then our faces lit up when Jaume told us that we'd be spending the night here this evening where we could enjoy horseback riding, archery and of course hiking through the Pyrenees.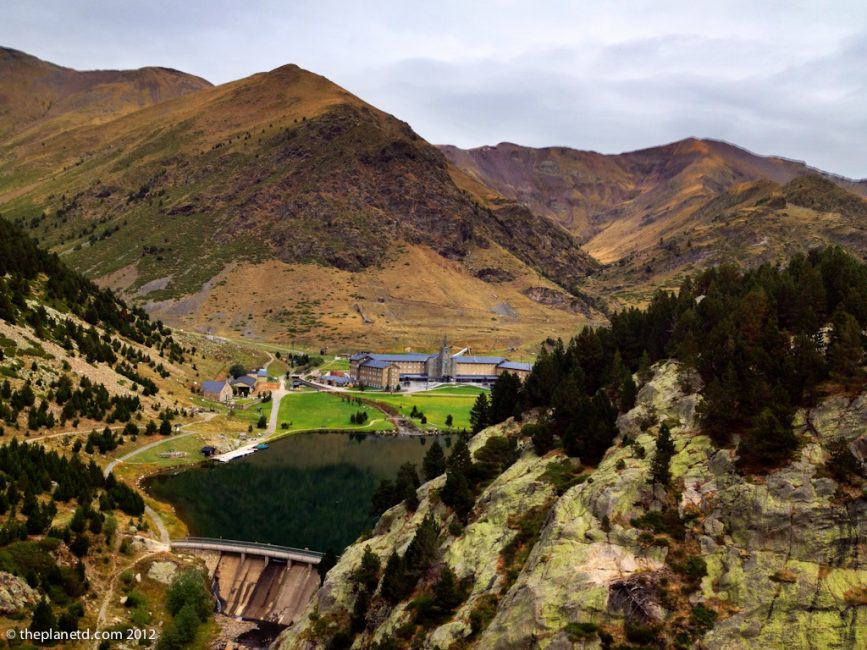 Vall de Nuria, a Pilgrimage Route
Home to the Shrine of Nuria, Vall de Nuria is a popular pilgrimage route and today, we had the privilege of walking a portion of the path. Our hike took us along the Old Way of Nuria dating back to the Middle Ages.
It is the path that the Pilgrims took from the town of Queralbs to Nuria. A hostel was built at Nuria to house the Pilgrims as they arrived. Today it is a popular hiking route and ski resort.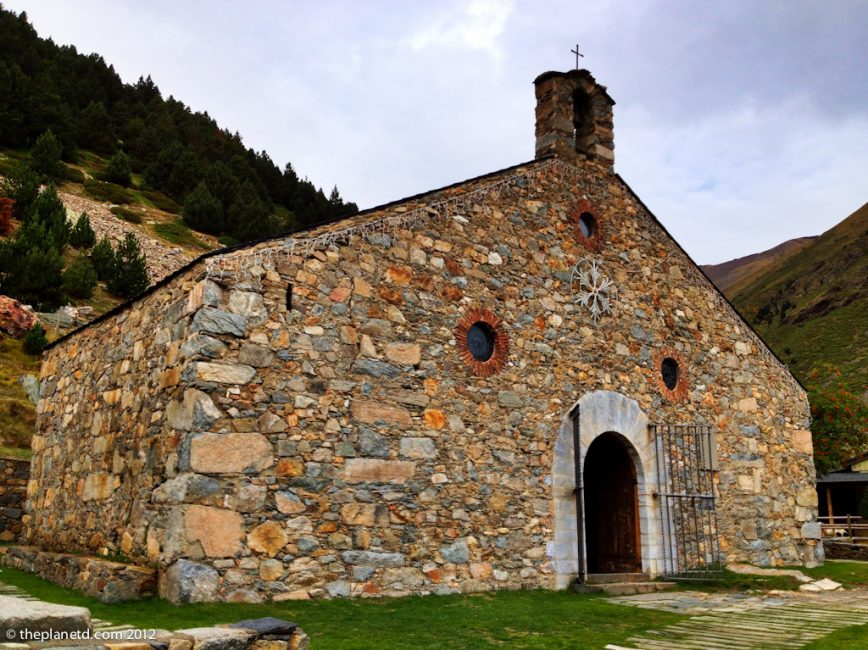 That doesn't mean that there still isn't a spiritual side to the hike. To this day people come to visit the Shrine of Nuria and there are stone crosses, churches and artifacts littering the route near the resort.
With or without the religious stops, it is a peaceful place and I can understand why it was chosen as a place of spiritual healing.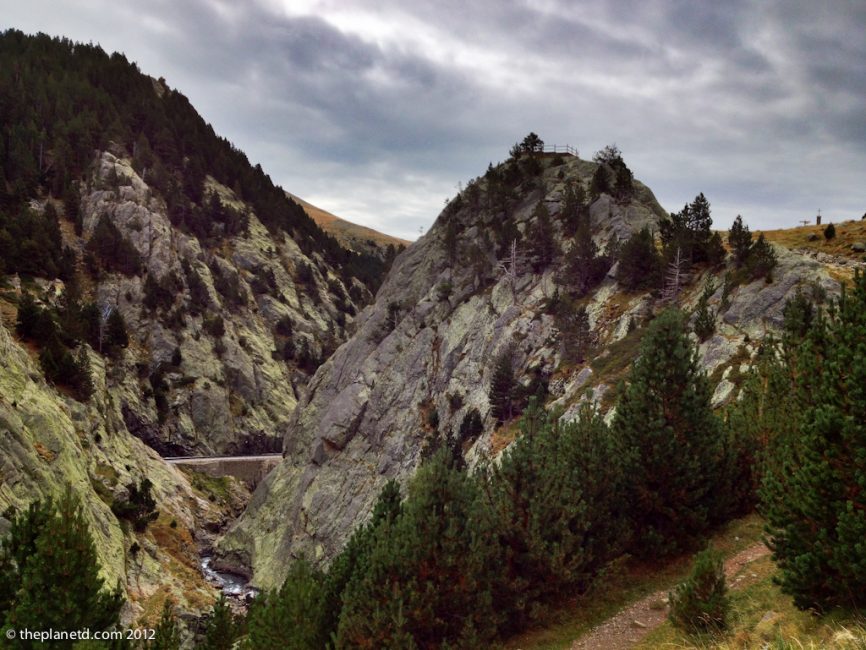 Being at Peace While Hiking
As we hiked, I immediately felt at peace. This is what Dave and I love, we were in our element. The fine dining, boutique hotels and luxury tours had been a nice change this summer, but it is being at one with nature and witnessing Mother Nature's beauty that makes us feel grounded and at ease.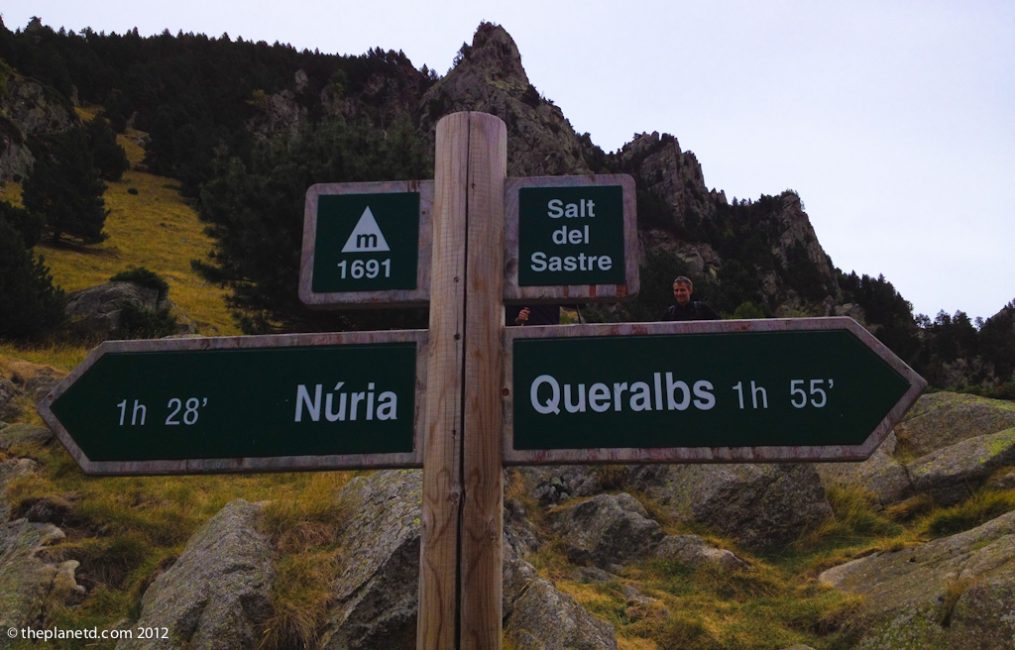 The hike from Nuria is only expected to be 2 1/2 hours but as anyone who knows Dave and I, we take much longer for photographs. Luckily Dave had a fellow photography lover with his good friend JD of Earthxplorer to keep him company so as the rest of our group walked on, he, JD and Jaume stayed back to photograph the surrounding vistas.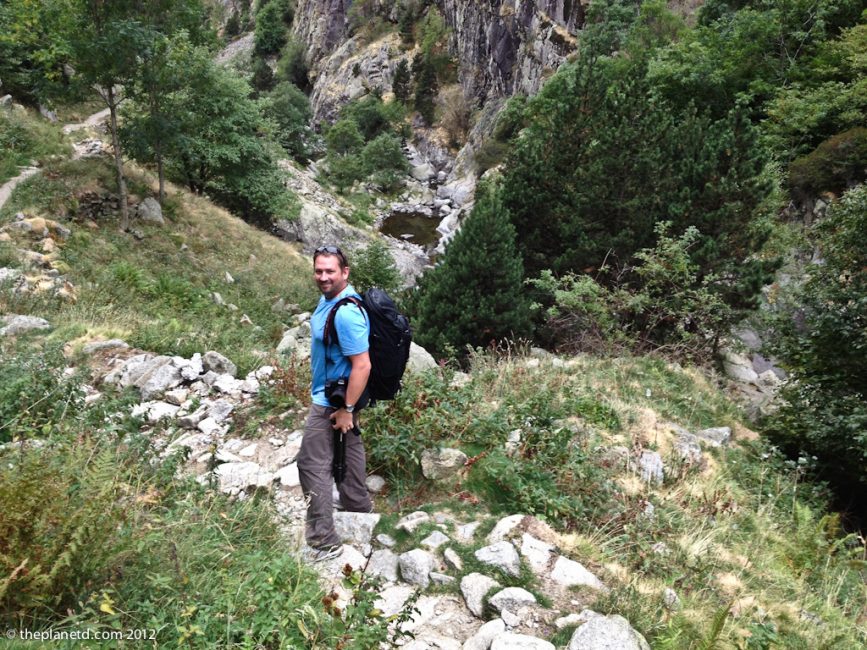 The Journey to Queralbs
I walked on with Michael of Time Travel Turtle and Alex of Hejorama with our other fearless leader Albert from Costa Brava. Our journey to Queralbs took us longer to hike than most people, but when you get a bunch of travel writers together, we all tend to move slowly.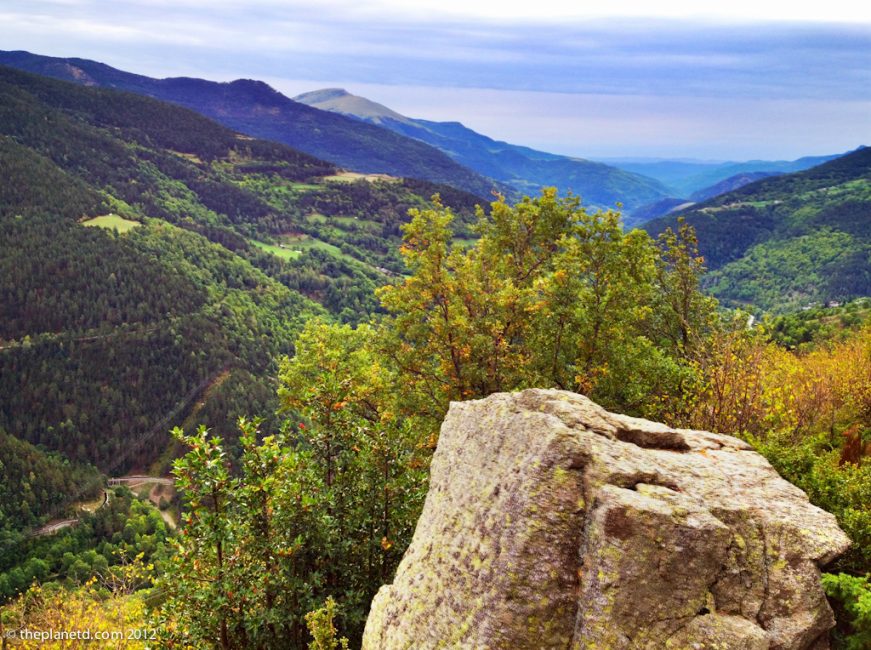 Nearing the end of the day, I stayed back to wait for Dave and the two J's and after realizing that we were going to be very late in meeting our ride, we decided to hightail it the rest of the way.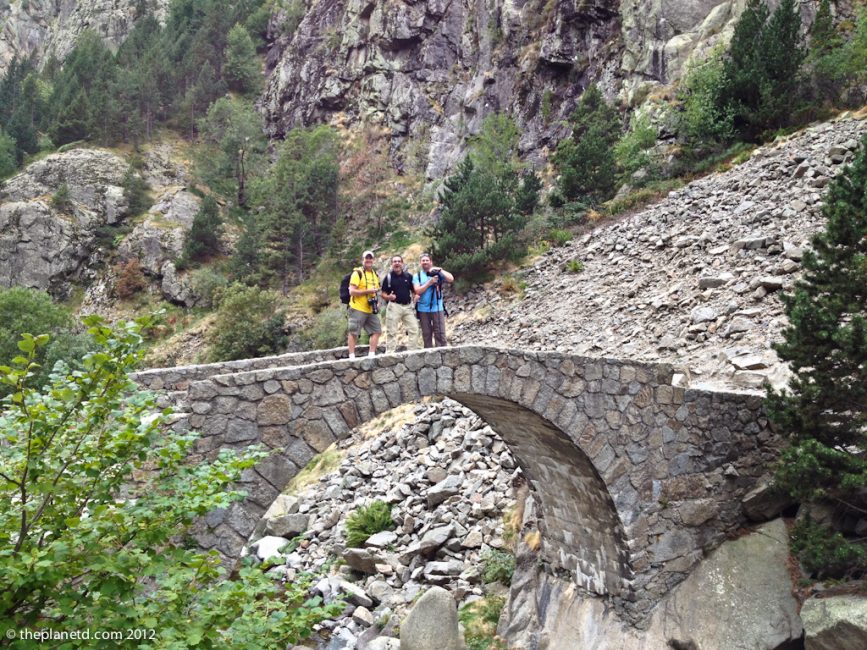 It was a blast to run through the rocky paths. Dave and JD carried their heavy camera gear, but were troopers and kept up a quick pace. At times the trail was steep and we had to keep a close eye on roots and rocks, but we made excellent time and managed to arrive only 15 minutes behind schedule.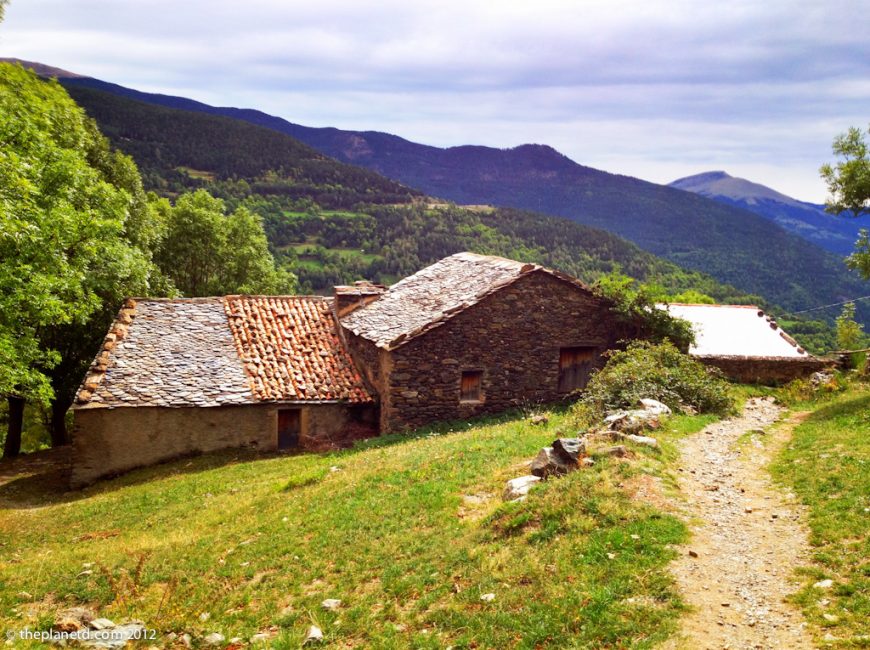 As I walked and ran and enjoyed the scenery, I vowed to myself that I would come back to Spain and walk the Santiago El Camino across the country. It is something that we've always wanted to do and having just a small taste of it today we know that it is something that would be a magnificent experience.
For more information on Hiking Vall de Nuria, visit these websites below.
Period Lounge car on the rack railway
Hotel Vall de Nuria
El Cacadors for accommodation and food in Ribes de Freser – Starting point of Rack Railway to Vall de Nuria
Hotel Resguard – Hotel and Spa in Ribes de Freser
Read Next:
Andalusia Travel – 5 Reasons to Visit the South of Spain