It was while grabbing an evening McFlurry at McDonald's in Athens that we saw the email and our eyes widened. Does that email say, "from the Executive Office of the President The White House?" We immediately opened the email to see what it was all about.
We were Invited to the White House
Here's what it said:
"On December 9th, 2014, the White House will host the 100 most influential travel bloggers and digital media outlets to discuss the Administration's focus on the benefits of cross-cultural educational and cultural exchange and boosting international student mobility.  Consistently at the forefront of trends in the industry, travel bloggers and digital media outlets continue to develop innovative ways to communicate experiences with millennials and young leaders.  By familiarizing a group of peer influencers with programs and initiatives designed to increase student mobility internationally, our goal is to increase awareness among young people and encourage their participation in educational, cultural and professional exchanges."
Now that's very formal.
Not to be ones that easily fall prey to internet scams, we decided that this could possibly be a scam. After all, they asked us to fill out many forms that included us providing our Social Security number. Lucky for us, we're Canadian so we don't have one. That made filling out the form much less stressful.
However, we did a name and email search of the person that sent us the invitation and she was indeed from the Executive Office of the President of the White House. Her email matched the person in question and we felt confident that we had just received an invitation from the United States White House!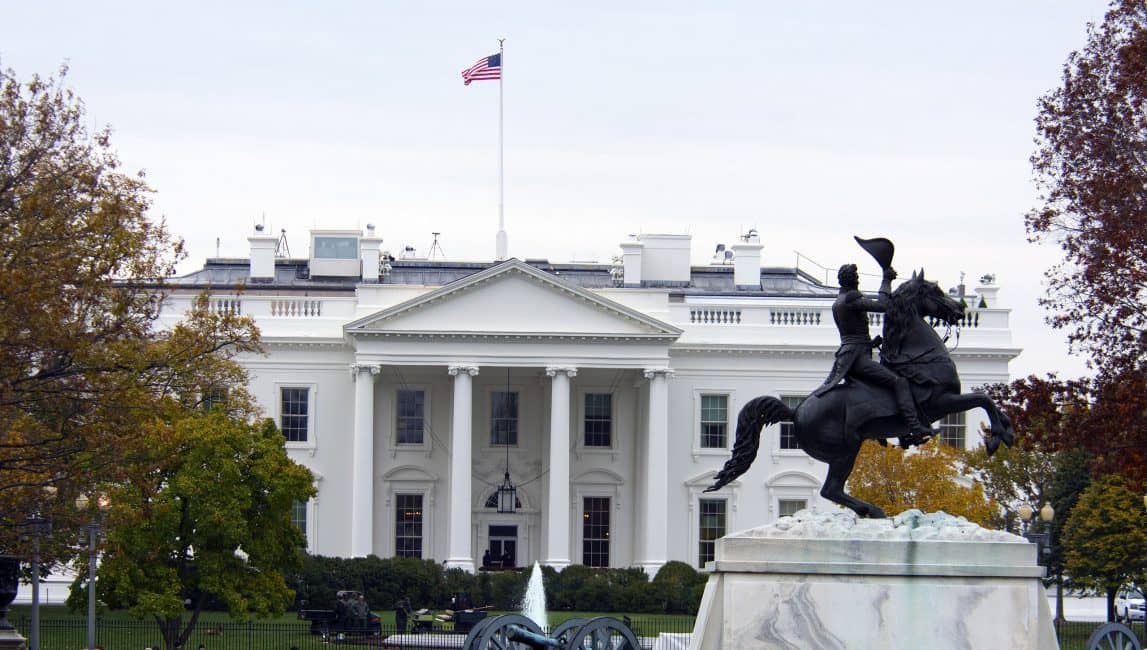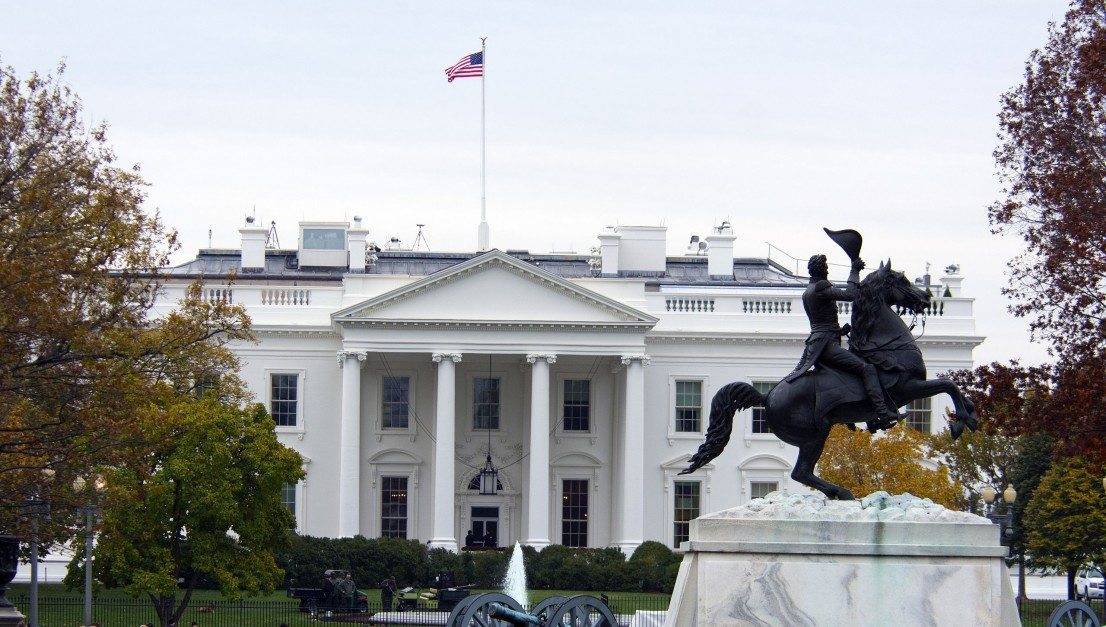 Very Cool: We really did receive an invitation from the White House!
Many of our friends will be attending. We just happen to know most of the influential bloggers and digital media outlets and we're so excited for everyone.
While in Washington DC bloggers are going to be wined and dined with dinners catered by Wolfgang Puck catering, a luncheon at the National Press Club, a briefing with senior administration officials and a visit to the National Press Club. We could have lived out our CNN hard hitting news reporting as we sat in the briefing room to hear officials talk about policies. I wanted so badly to stand up and ask a question.
We're Bowing Out Gracefully
As many of you may know. Dave and I have had a difficult couple of weeks. Dave broke two vertebrae in his back on Tuesday Dec 2 and we had to hitch a ride with an air ambulance back to Canada. He's now resting in the hospital in our home town, but it's going to be a long and painful road to recovery.
To read all about what happened check out Dave's Broken Back and a Little Healing Time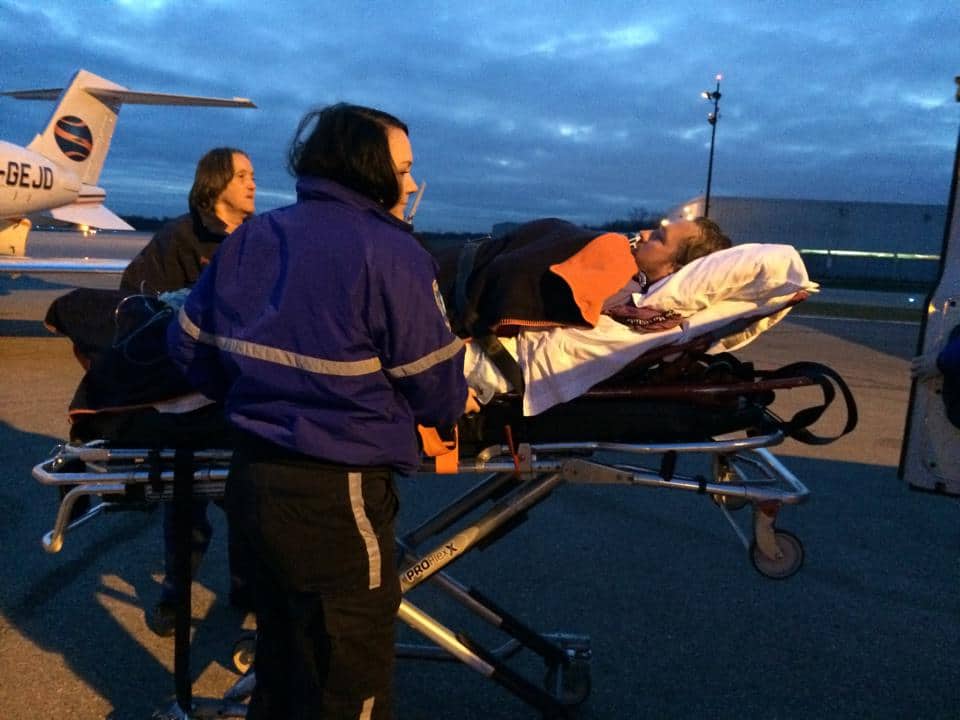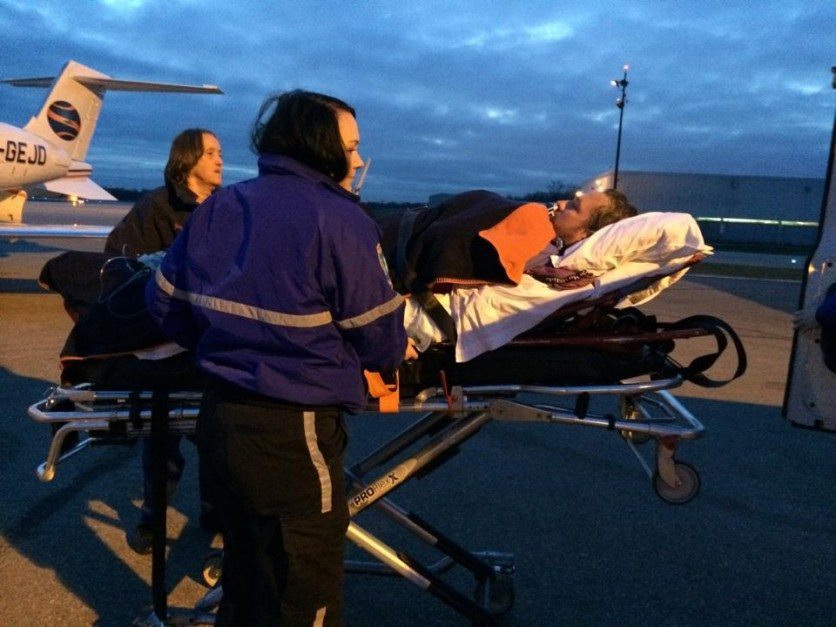 Yesterday, Dave had a really good day. He sat up for the first time and we both started feeling pangs of optimism about the future. We began to talk about all the contracts and campaigns that we had coming up and how I needed to send out some emails to let people know of our situation. When you are adventure travel bloggers, being stuck in a hospital and forced to stay at home for a few months can put a huge monkey wrench in your plans.
We felt ok about everything and the companies that we work with graciously lent us support and told us not to worry about a thing. The work would be there when we were ready. But one event left us a little stumped.
The White House
The White House is only a 1 day summit in Washtington DC next week. Dave didn't really need to come with me and I could go an cover it myself. My parents and friends said "You should go." Lorri and Shawn said we can take care of Dave. I felt pressure that I should attend. I mean it's not every day that you get invited to the White House!
As the day went on, I made an announcement to a private group we have online where we can discuss the events of the White House that "I may attend" Some of my best friends are going. It would be so great to see them and have a little cry on their shoulder.
For about 4 hours I felt optimistic that I may attend and have the best of both worlds. I'd only be gone from Dave for 3 days and I'd be able to attend the blogger event of the year.
Who was I kidding?
I went back to the hospital after an afternoon at home catching up on laundry still left sitting on the floor from Peru, a quick bit of Kraft Dinner (combined with milk I took from Dave's lunch since there's nothing in the house) to eat and have a short rest on the couch to contemplate the previous events of the week.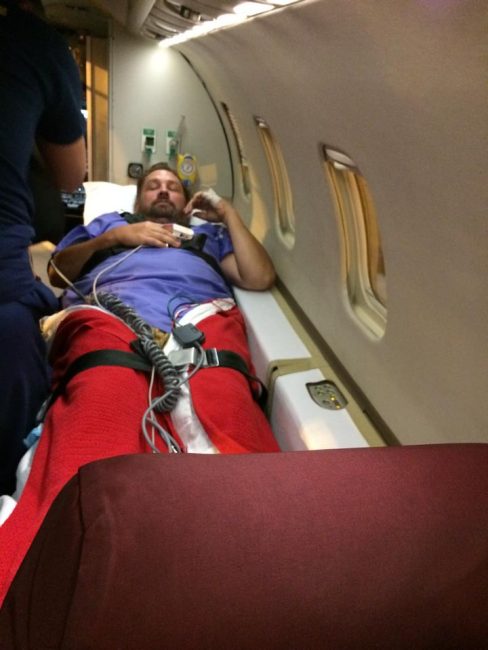 The pressure mounted and I felt all the emotions of sitting in a hospital with Dave for 7 days in the remote town of Iquitos, the lack of sleep and fear of the unknown. I now know Dave is going to get better. Last week, we didn't really know or understand the extend of his injuries. Every time he moved or turned on the hospital bed in Peru I was terrified that we were doing more damage to his spinal chord. I think now that I know he is going to be better, I'm feeling all the emotions I buried.
Recovery
Now that we're back in Canada, they tell us that he has to get moving ASAP. The week of laying on his back has set his recovery back quite a bit and he's losing muscle mass and even certain functions like making a bowel movement have stopped working. It all won't start functioning again until he's moving around. The best way to recovery is to work through pain.
Dave's starting his physiotherapy and I don't want to leave him this early in the game. Sitting in a hospital bed all alone is the worst feeling. We've been lucky in our lives and have never had anything like this happen before. When friends and family have been in the hospital in the past, I always avoided going to see them because I thought they'd be too sick for visitors. Would they really want to have company when they feel so bad? We've learned that "Yes they would!"
Now, Dave hasn't been the best company this past week as he has been in excruciating pain and has been on so much medication that he can't keep his eyes open for more than a few minutes, but today as we saw him turn a corner and start to adapt to the drugs and be able to eat something, I see just how much having company beside him is needed.
Our Lives
Dave and I have spent the past 6 years together for 24 hours a day. We are rarely apart. Now that Dave has had his injury, coming home to sleep instead of being beside him is difficult. We know we spend too much time together and have to work on finding our individual selves again, but it's not the time to start finding our life balance while Dave is propped up in a hospital bed dealing with pain and discomfort.
We had a long chat last night about the future. This was an eye opener. I know the accident didn't happen because of anything but, it did come as a warning to slow down and think about what is important. We've neglected friends and family in pursuit of the travel blogging dream. We've accepted contracts when we knew we should have taken a break to catch our breath and we've spent the past year in a constant fog of travel and work. We've been with each other every day, but we've never felt so far apart. I don't think we have conversations outside work and travel. How did this happen?
Dave said he thinks this is an eye opener telling us to "do what we think is right. Not what we think we should do." So he asked me, "Do you want to go to the White House?"
"No" I replied. "I want to be here to take care of you"
And it was settled. The White House can wait. My husband has a broken back to deal with, and I'm not leaving his side until it's fixed.