Montreal is one of Canada's most beautiful and romantic cities. A mix of European old-world charm with a Canadian flare. There are so many things to do in Montreal, you won't want to leave.
Located on the St. Lawrence River, Montreal has a certain European vibe that can only be found in French Canada.
Cafés line the sidewalks of Old Montreal, bicycles are readily available for rent, grand historical buildings have stood the test of time, and old Cathedrals are the cornerstone of French culture and site seeing.
Things to do in Montreal
A long weekend in Montreal is the perfect getaway and here are a few things that will help you to occupy your time while visiting our relaxed French-speaking city this summer.
1. Explore the History of Old Montreal
Not to be missed. Old Montreal feels as though you are in Europe. Cobblestone streets, Victorian architecture and classic street lamps line the walkways.
Watch street performers and musicians as you enjoy a coffee on the terrace of a fine café or shop in the market or one of the many boutiques in Old Montreal.
Exploring Old Montreal is about taking your time and enjoying the moment. Pretend you are in Europe and all you have to worry about is enjoying your café au lait with a soft croissant.
Check out our Guide of Where to Stay in Montreal for even more information!
2. Visit the underground city
Montreal can get mighty cold in the winter but that doesn't keep people at home.
Visit the worlds largest underground city. Many Canadian cities have underground malls and walkways due to the cold weather, but Montreal takes it to the next level with over 32 km of tunnels containing restaurants, bars, shopping malls, and even concert halls!
Summers can be very hot in Montreal. Just because it is located in Canada, doesn't mean that temperatures don't rise in the warm months.
Take a break from the heat in the cool underground and find some excellent deals in the shops. Lose yourself and see where you end up in this massive complex.
3. Take in a Festival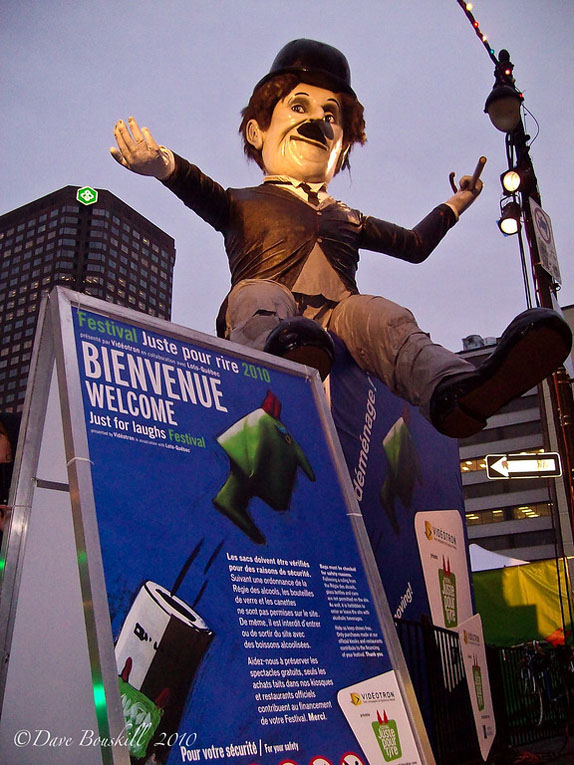 Montreal is a city of festivals and there always seems to be something going on. Especially in the summertime.
From the Montreal International Jazz Festival, Just for Laughs Festival, and the Cirque Festival, there's always a celebration going on.
4. Marvel at Notre Dame Cathedral
It may not be as famous as the Notre Dame Cathedral in Paris, but it is a proud monument in Montreal.
Make sure to go inside to witness its ornate displays of religious events.
5. Hike up Mont Royal
Go for a hike for a gorgeous view of the city. Hike up the mountain to Mont Royal Park for a picnic above the city.
Mont-Royal isn't only a park, it's a trendy neighbourhood of Montreal offering great dining and shopping.
6. Eat a Fix Prix Meal
While you are up at Mont Royal head over to Rue Rachel and have a fantastic 5 course dinner at Apres Le Jour.
Make sure to bring your own bottle of wine! You can find restaurants all over Montreal where diners can bring their own bottle of fine wine to enjoy while eating their set meal.
Experience French Cuisine at its finest without having to think very hard about what you are going to eat. Just pick a selection off of each course and enjoy as the staff pours your wine and keeps the food coming.
7. Crescent Street
Go out on the town for some dining and dancing on Montreal's most vibrant street.
This is where the kids and party-goers hang out. Montreal is famous for its nightlife in Canada and here is where you will find it.
The drinking age in Montreal is 18 years old, so you will find a lot of Americans and youth from neighboring Ontario coming over to enjoy an early drink.
8. Hire a Handsome Cab
Montreal is the city of love. Known as a calèche in Quebec, this horse and carriage ride is a must for couples in love.
Like Paris, Montreal is Canada's city of romance. There is nothing more romantic than hiring a horse and carriage to take you through the cobblestone streets to enjoy the cities historical buildings.
What I love about the horses in Montreal is how healthy and happy they are. We have seen a driver stop in the middle of a tour to give his horse some water and a break to cool off on a hot day.
9. Take a Cruise on the St. Lawrence
From the Old Port in Old Montreal, hop a riverboat to view Montreal from the St. Lawrence River.
It is a romantic and relaxing way to enjoy the city. Different companies offer brunch, dinner, and site seeing cruises daily.
There is even a tour that offers an exciting ride through a Jet boat tour through the Lachine rapids.
The St. Lawrence River is Canada's main waterway shared with the United States, you will be sailing on one of the most important trade routes in the world.
10. Spend an afternoon at the waterfront
Pathways and parks line the waterfront. Rent yourself a quadracycle to explore the area or bring your inline skates.
You can bring a picnic lunch or enjoy a famous Montreal bagel. Catch an afternoon performance of Cirque de Soleil (Montreal is where it was founded) or enjoy the most recent Imax movie before heading for dinner at one of the many restaurants.
Montreal is filled with exciting and interesting things to do.
Head out of the city for excellent hiking, mountain biking and paddling. The Laurentian Mountains are a hop skip and a jump from Montreal and are an adventure seekers dream destination.
11. Rent a bicycle
Montreal is a very bike friendly city. Like many European cities, you can rent a bike with the swipe of a credit card and start exploring.
You can then drop your bike off at any other rental location with are many and easy to find.
Make sure to ride along the Lachine Canal a 14 km cycling, inline skating and walking route starting just west of the Old Port. There are bike lanes and bike paths everywhere and cyclists are a plenty in the active city of Montreal.
Best Day Trips from Montreal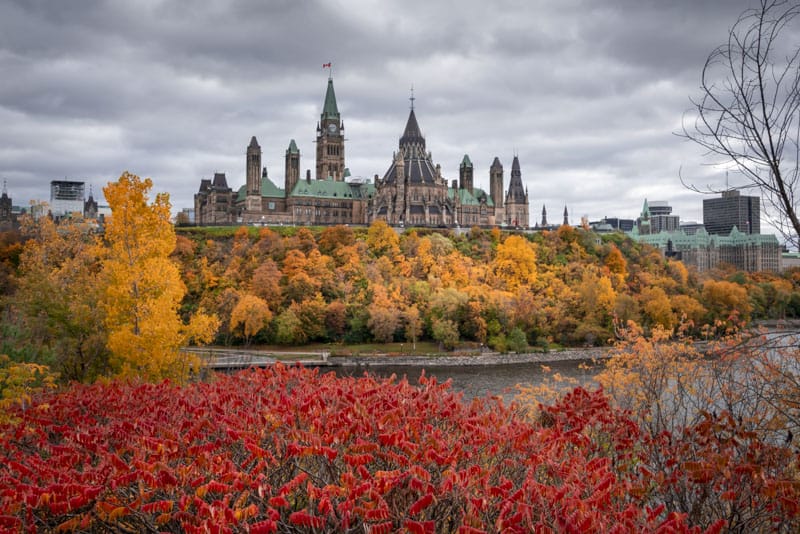 Montreal is s located near some excellent day trip locations. While I would recommend spending a day or two in each of the below, if you have limited time, you can get to them in a couple of hours and see the highlights.
Mont Tremblant – It's Montreal's outdoor playground. With world class skiing, endless hiking trails and fantastic cuisine, there is plenty to do in Mont Tremblant for the outdoor Lover. Read all about our tips for visiint Mont Tremblant.
Ottawa – Only two hours from Montreal, pop into to Canada's Capital City to see the parliament buildings, the views of Gatineau and take a cruise on the Rideau Canal.
Îles-de-Boucherville National Park is closer to home and is a great place to get out and see nature. This chain of islands is great for outdoor adventures like hiking and canoeing in the summer or snowshoeing and cross country skiing in the winter.
Quebec City – Just two and a half hours from Montreal, Quebec City is Canada's most European city. It is Montreal to the nth degree. While I recommend staying overnight,
Read More Montreal Travel Tips
For more information on other Canadian Cities, read our other city guides