Our family travel specialist Ari Charlestein shares his experience during his favorite time to visit Jerusalem – Shabbat
Jerusalem is a fascinating city any day of the week, but my favorite time to visit is during the Shabbat. (as the Sabbath is called in Hebrew)
Jerusalem for Shabbat
Jerusalem's storied past dates back thousands of years, yet its modern infrastructure, chaotic shuks (markets), hip nightlife and new hotels are very much rooted in the 21st century. As a religious center for three of the worlds' major religions (Islam, Christianity and Judaism ), there's no shortage of holy sites.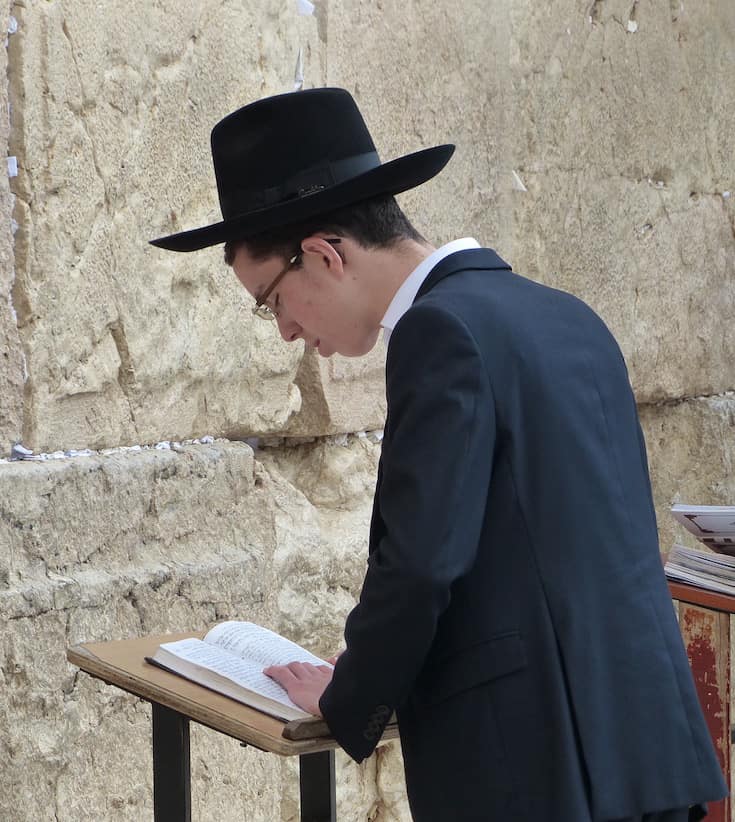 What is Shabbat
Being the capital city of the only Jewish state, the Sabbath – which is the Jewish day of rest, beginning every Friday evening through Saturday night – is one of my favorite times to visit.
Staying in Jerusalem over a Friday night and Saturday allows visitors to get an inside look at Jewish practice and custom, both physical and spiritual, which would otherwise only really be seen in a synagogue or a tight-knit Jewish community outside of Israel.
Every Shabbat, Jerusalem changes. Sure, there are Muslim and Christians all around, and of course, there are non-observant Jews who have no interest in Shabbat, but the difference between weekdays and Shabbat is tangible – you can feel it in the air.
Among the most noticeable differences, especially as you get closer to the Old City, is the lack of cars.
Driving (or even riding in) a car is strictly forbidden on Shabbat, so all of the religious Jews walk to/from their homes, hotels and synagogues. In the Jewish quarter of the Old City, you'll notice that all of the shops are closed, as work is also a "no-no."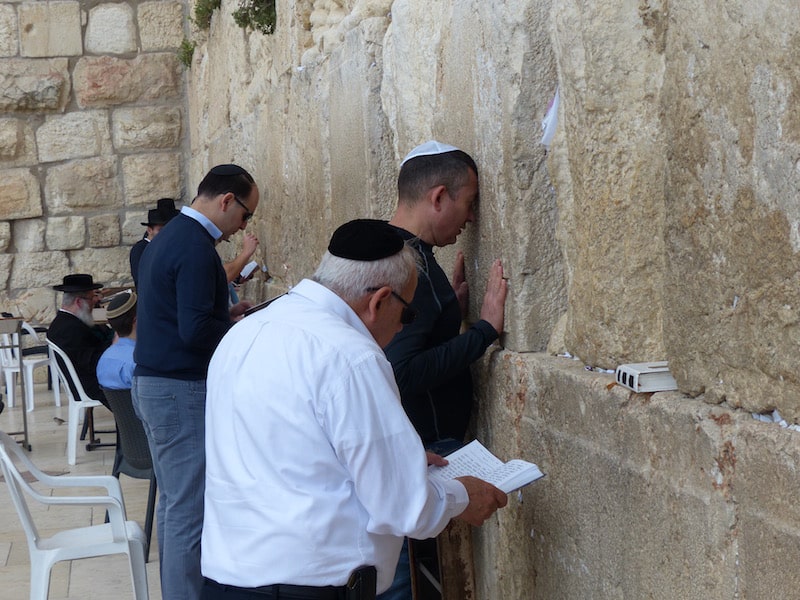 Jerusalem is the perfect backdrop for this anthropologically exciting – and for some, spiritually uplifting – experience.
How to Best Enjoy Shabbat
To get the true essence of what Shabbat is all about in Jerusalem, it's best to "walk a mile in their shoes."
Find a place to stay within walking distance of the Old City, have Shabbat meals in one of the nearby hotels, and spend a few hours on Friday night and Saturday morning at the Western Wall to observe (or even take part in) the Sabbath prayers.
Officially, the Jews bring in the Sabbath at sunset Friday evening and it continues for about 25 hours (until nightfall Saturday night).
About 15 minutes before Shabbat begins, the crowds start making their way to the Kotel, or the Western/Wailing Wall as it's more commonly known. Here, tourists and locals, young and old, religious and secular, come together to welcome in the day of rest.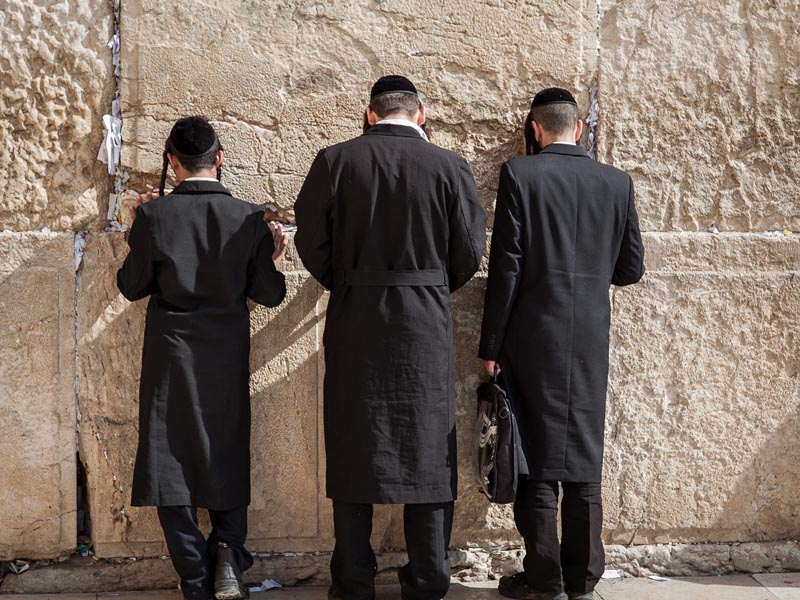 This Friday night service, known as Kabbalat Shabbat, is the most musically and spiritually charge of the week – and that's saying something since Jews pray 3x each day!
If you hang around the Western Wall plaza long enough on a Friday evening, you'll be able to witness (and even partake in) some contagious singing and dancing with Jews (and non-Jews) from around the world. And don't be shy! See a group standing and singing together arm-in-arm? Get yourself in there! See a bunch of younger guys dancing crazily around one of the dozens of mobile podiums during the prayer? Make your way into the circle, grab a hand and start running!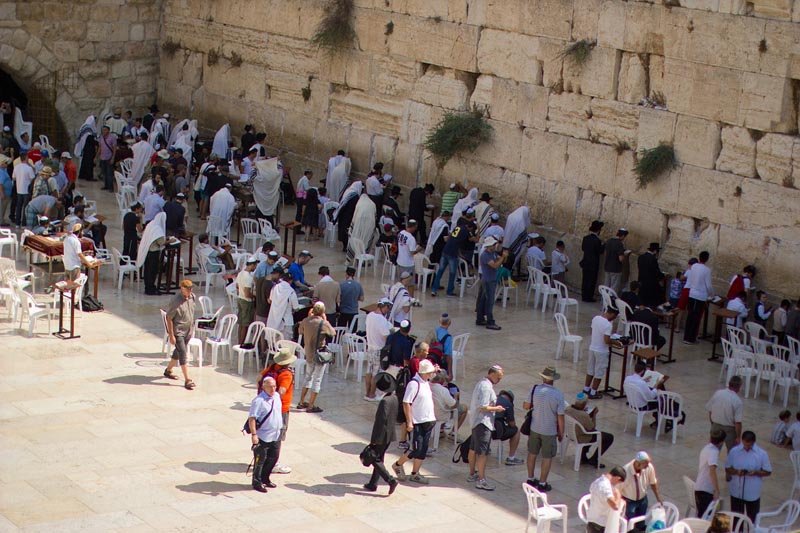 One thing to note: Jewish law dictates that men and women pray separately. As such, while the "plaza" section just behind the prayer area of the Western Wall is open to all, the space immediately in front of the wall – designated for prayer – is separated by gender; men on the left and women on the right.

It can get pretty crowded on Friday nights and Saturday, so best to set a time and a meeting place to find your family after the fun. At that point, after all of that singing and dancing, you're probably hungry. Good thing, because Jewish people around the world always celebrate with food.
Where to Stay in Jerusalem
There's certainly no shortage of hotel options within walking distance of the old city, but with the exception of the Waldorf Astoria and King David hotels, few are up to Western standards – that is, if you're looking for a four or five-star experience.
The alternative is to find an apartment. While AirBnb can be a great option, it often lacks a certain level of service. For me and my family, we enjoy the hotel experience – having a check-in, knowing there's staff on call when needed, being able to get fresh towels, etc… And yes there are cases where an AirBnb can offer those things, but the truth is, it's quite rare.
That is why I was absolutely thrilled to learn about a new concept in Israel (and in a few European cities as well), which gives you the personal space of a private apartment/BnB, together with the amenities/features you'd expect from a hotel.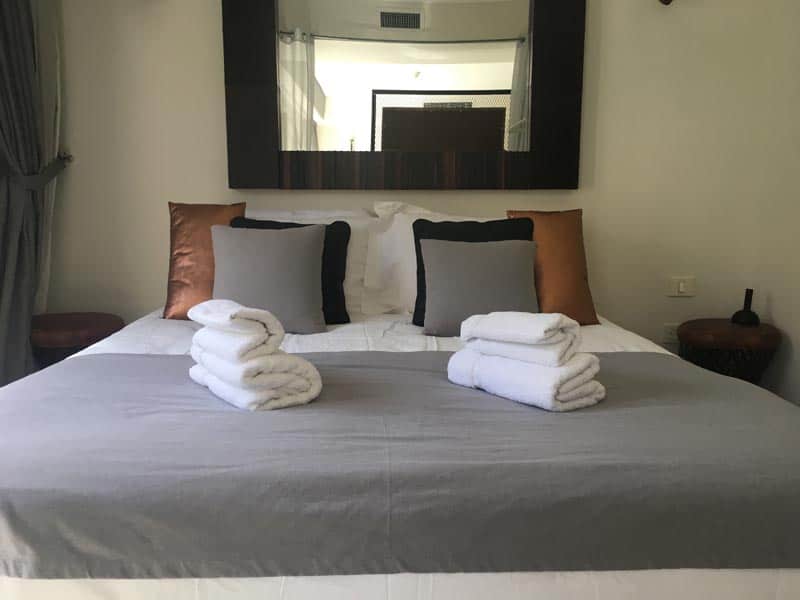 SweetInn Luxury Apartments – A Review
The company is called SweetInn, and they own several luxury apartments in each of their markets – several cities in Israel.
They also have luxury apartments in France, Belgium and elsewhere in Europe.
Each apartment is furnished and prepared to make you feel like you're home, rather than renting space from someone else. The furnishings are all new, sleek and comfortable, and the apartments have plenty of space – in Jerusalem, for example, they have one, two and three bedroom options!
Central Location
Best of all, in most cases, they're located exactly where you want to be; in the case of their Jerusalem apartments, most are in the Mamilla complex, which is known for its high-end luxury and incredible proximity to the Old City.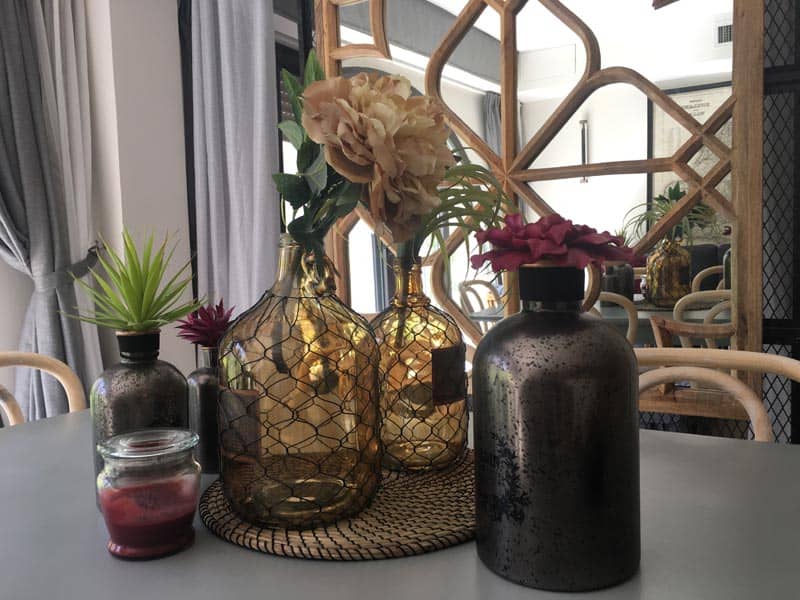 Our particular apartment was a beautiful two-bedroom, two bathroom unit, and was located just 1,000 feet from the Jaffa gate entrance to the Old City. Upon arrival, we were met by a lovely local representative who gave us that hotel-style check-in experience we were hoping for.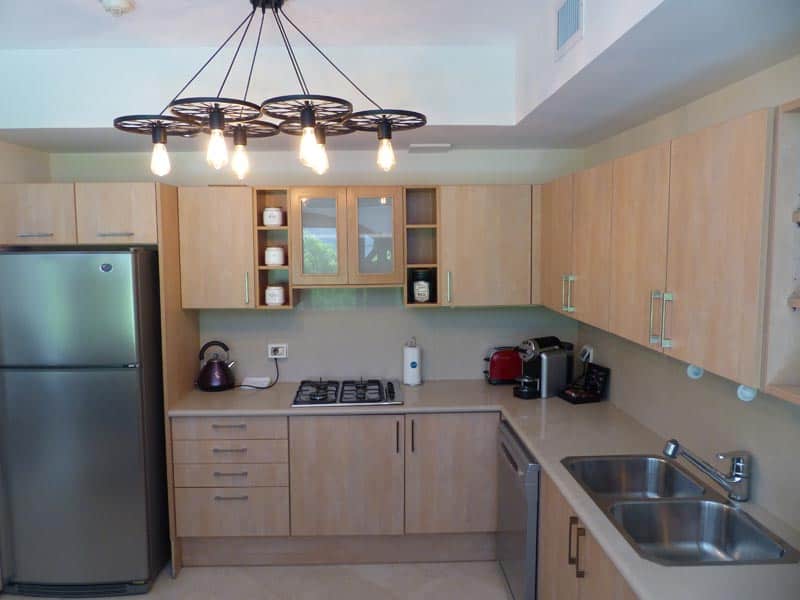 We were given parking instructions for our rental car, we received a tour of the complex (and of course of the unit as well), and we were told how to contact a member of the staff if we needed anything or had any questions; they have a staff on-call 24/7 to help with anything from fresh linens to walking directions.
This hands-on approach really puts your mind at ease and gives you much more of a hotel feel (despite staying in a private apartment). Each of the two bathrooms were stocked with fresh towels and bath products, and our request for a baby crib had been arranged in advance – this was a life-saver, since it was nap-time as soon as we got to the apartment!
It's not often I advocate going out of the way to stay in an apartment (rather than a full-service hotel), but if ever I'm in a city where SweetInn operates, I would absolutely stay with them again. The overall experience, including the incredible space, privacy, and service, made our stay far more memorable than it would have been in a hotel.
Where to Eat During Shabbat
If you or someone you know has a connection to a family that lives in/around the Old City area, I would highly recommend trying to get an invitation for Shabbat dinner. Families are often more than happy to welcome an extra guest or two, but it's tough if you're a complete stranger. That said, if you have any connection – even a distant one – you'd be surprised how quickly the locals will jump to invite you in.
For the rest of us, including most of the religious Jews who come to visit Jerusalem from abroad, we're left with the hotel meals. Fear not, however, this is not breakfasting at the Holiday Inn, or pub food at an airport Motel 6. No, no, no. Shabbat meals – both Friday night and Saturday for lunch – are one of the biggest selling points for Jerusalem hotels.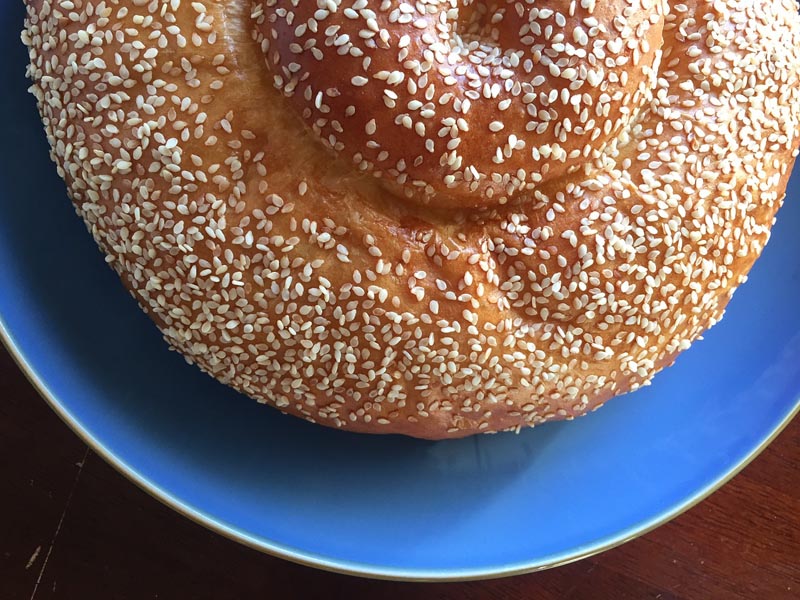 Their buffets, depending on the hotel of course, range from insane to unfathomable and have more food, of such amazing quality, that you may be left in a food coma until the next Sabbath comes around. Prices range, but most will set you back at least $60-80/person for each of the two meals. If you're looking for a bit of a splurge though, nothing says "Sabbath feast" like the dinners and lunches at the King David hotel.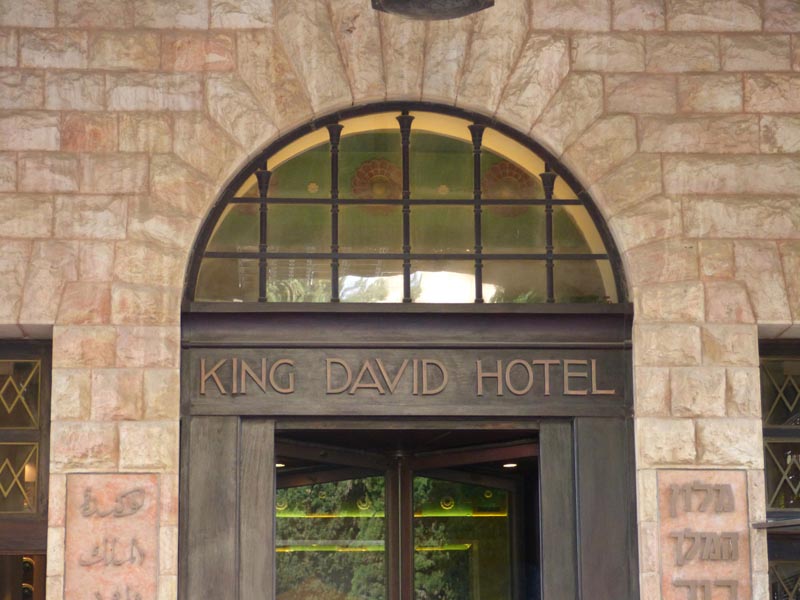 Long considered to be Israel's most luxurious hotel, the King David has seen it all. From heads of state and royalty, such as King George V, Winston Churchill, and every US President since Nixon, to superstars of the stage and screen, such as Bono, Madonna and Elizabeth Taylor, everyone who's anyone has stayed at this historic property. For our purposes though, I'd like to focus on their Shabbat meals. Both the dinner Friday night and the lunch Saturday afternoon are true feasts fit for a king, though so is the price tag… Expect to drop over $125/person when all is said and done, but only do it if you're ready to put down lots of meat and fish.
What to Expect to Eat During Shabbat
Unfortunately, photos are not allowed on Shabbat, so we can't show you any of what is served, but I'll do my best to go course by course, section by section.
To start, there are about half-a-dozen bread varieties, which are served with an endless selection of spreads. There was the obvious hummus and tehina, but also chopped liver, caviar, beets, tabouleh and more!
Moving on to the formal appetizers, there was a four-tiered salmon display, which included salmon roe, smoked salmon, grilled salmon, and spicy "Moroccan salmon."
There was also a wide array of sliced deli meats – turkey, pastrami, corned beef, etc… Just looking at the display was enough to have you unbuckle your belt, but it was only the beginning!
The true stars of the show were the two tables of hot entrees.
First was a traditional Jewish dish, cholent, often served for Shabbat lunch; this is a hot stew, with beef, potatoes, beans, barley, marrow bones and gristle.
There were two chicken dishes – a roasted chicken and schnitzel (for the kids) – as well as duck.
Then, there was a lamb carving station, followed by sliced tongue.
finally, there was a mushroom-heavy marinated steak, which was out of this world.
Each dish, in and of itself, would have been more than enough for a full meal. Put them all together, and add the absolute insane appetizer and dessert displays, and you've got a meal fit for a king – or a kingdom! So while the price seems steep on the surface, you really are getting a ton of food/value out of it.
Having our SweetInn apartment so close to the Old City (and the King David) was a life-saver, as it allowed us to wobble back, take a long nap and then be ready for a night out.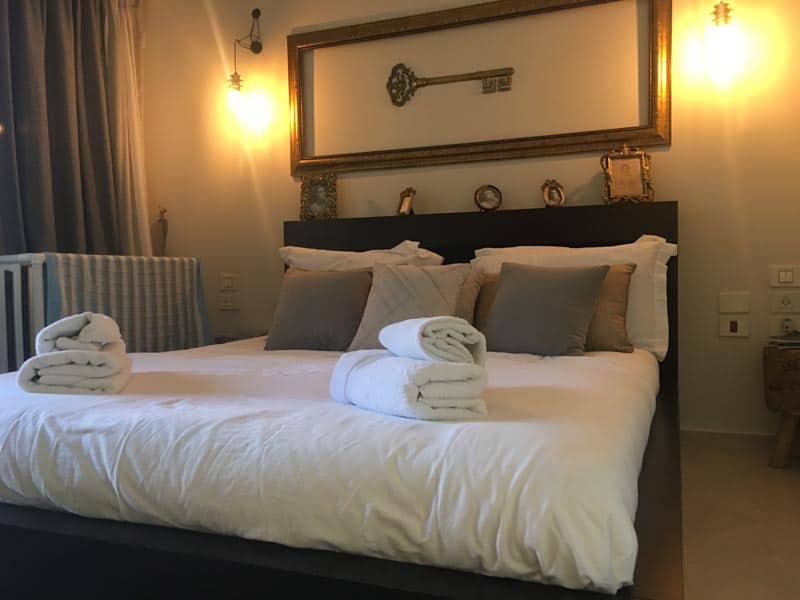 Jerusalem is a beautiful city, with a rich religious history. And while it has anything you'd want/need in a modern, capital city, it's the tangible spirituality (among all of the major religions) that brings me back year after year. Israel is full of what to see, but for a true sense of what Jewish life in Israel is like, nothing beats a Shabbat in Jerusalem.
Thank you to the SweetInn for sponsoring my stay in Jerusalem. To book a luxury apartment in Jerusalem, Visit the SweetInn
Author Bio:
Ari Charlestein is a family man, a world traveler, a writer and a compulsive entrepreneur (in that order).
In his ten years as a travel professional, Charlestein has proven himself as an expert in the field of points and miles. His travel companies, Award Magic and First Class and Beyond, strive to see every individual maximize the value of his/her loyalty points.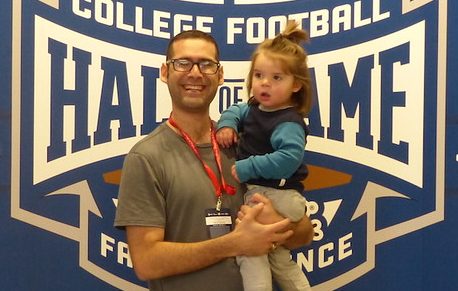 Through consulting and booking services, he provides world-class insight into a niche travel market.
Charlestein has also been featured across a variety of print and online media, as well as being a regular speaking at several travel industry events each year; these include The New York Times Travel Show, Canadian Points University and the Travel Industry Exchange.
If you have travel points and are not sure how to use them, Let Ari put together a game plan to help you use them. Visit Booking at Award Magic
Read more Family Travel tips by Ari:
Amsterdam with Kids – 7 Attractions The Whole Famil Will Love
Things to do in Atlanta with Kids
Read More:
7 Reasons to Fall in Love with Tel Aviv
You Might Also Enjoy