Our drive through the historical Route 66 began in Williams, Arizona. We had just laid eyes on the Grand Canyon for the very first time and had driven south to the legendary route to spend the night.
Hopping into Williams was like stepping back in time, and we liked it!
Route 66 Signs and Attractions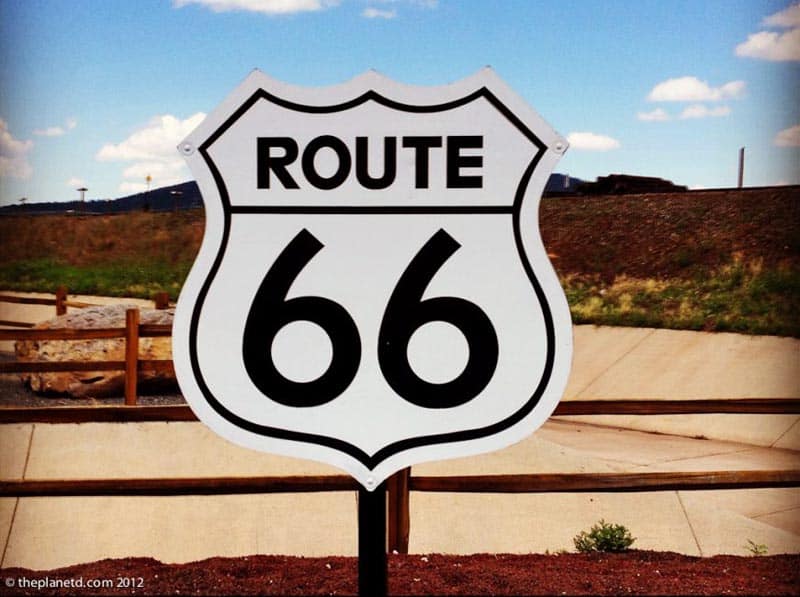 Known as the Mother Road, Route 66 was the main thoroughfare from Chicago to California. Built in 1926, it was a road of dreams.
As Americans migrated West looking for work, it captured the imagination of the nation. We know it from the song made famous by Nat King Cole.
If you ever plan to motor west
Travel my way, the highway that's the best.
Get your kicks on Route 66!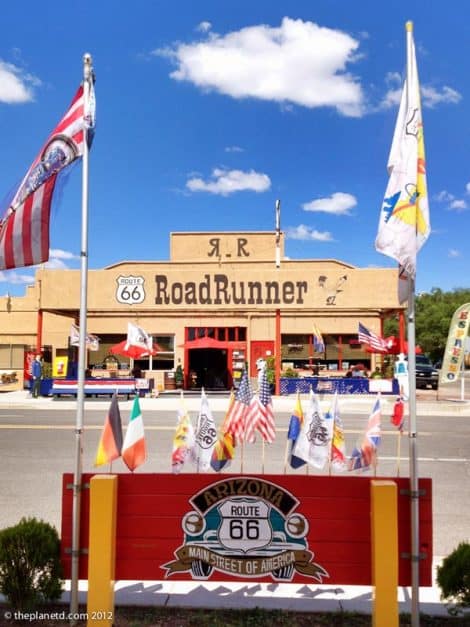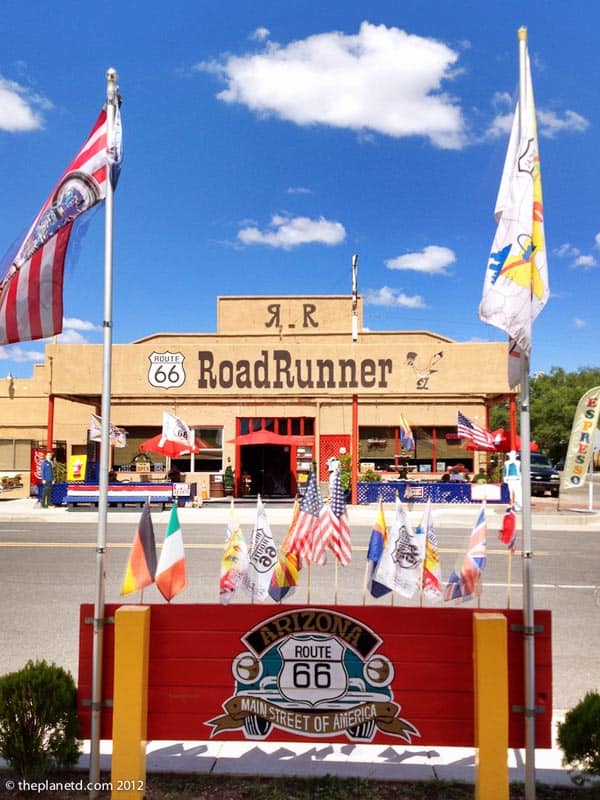 Today, Route 66 is a shadow of its former self as the highway system was built in 1980's bypassing most of the towns located along the route.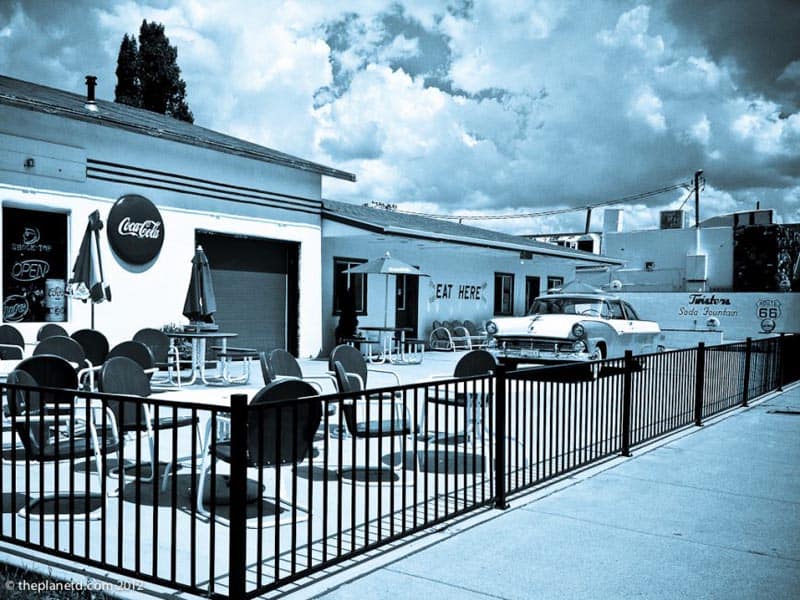 But there are a few towns that cling to a not so distant past and a few tourists who set out to recreate their own American Dream by driving along the iconic route making it the ultimate road trip.
Route 66 The Ultimate Road Trip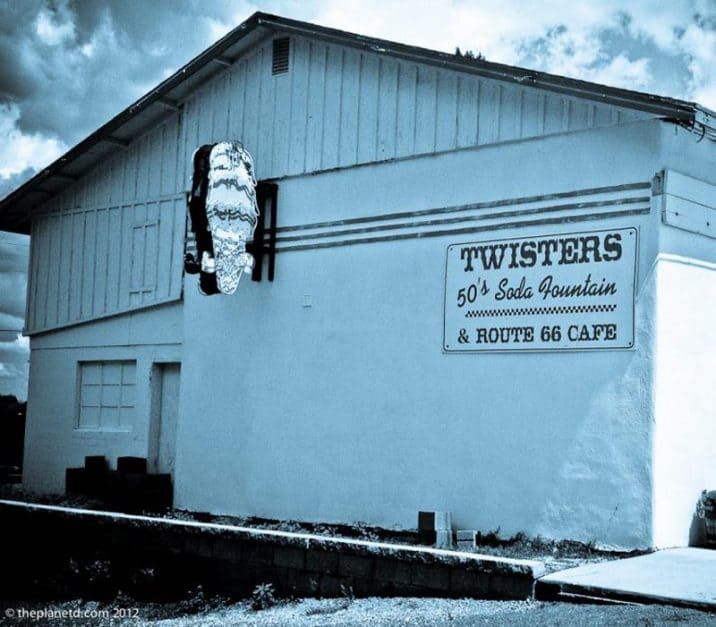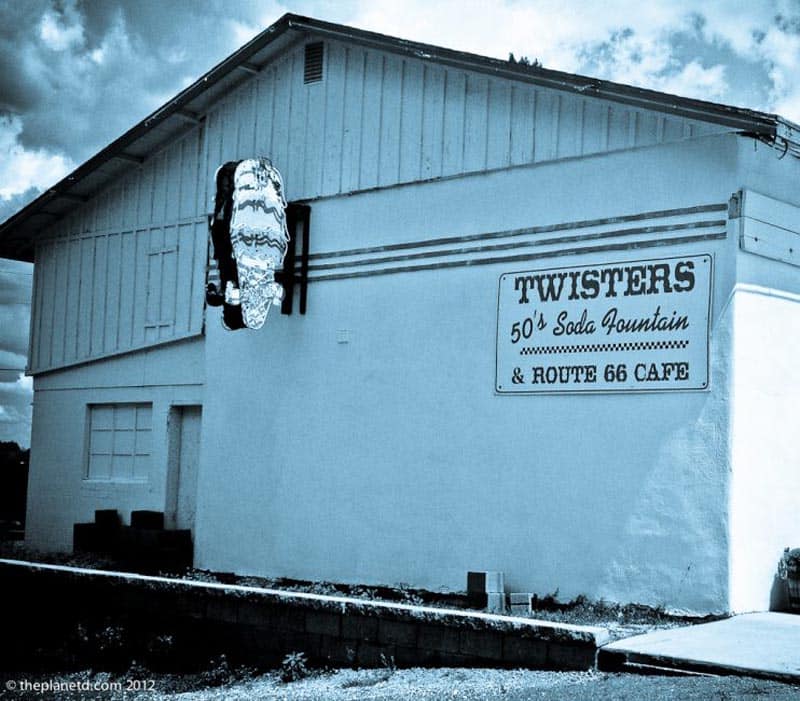 Williams town is one of these towns and these two tourists were up for the challenge of at least cruising through part of the legendary road.
The last town to be bypassed by the highway, Williams still receives visitors from around the world wanting to catch a glimpse of America's glory days.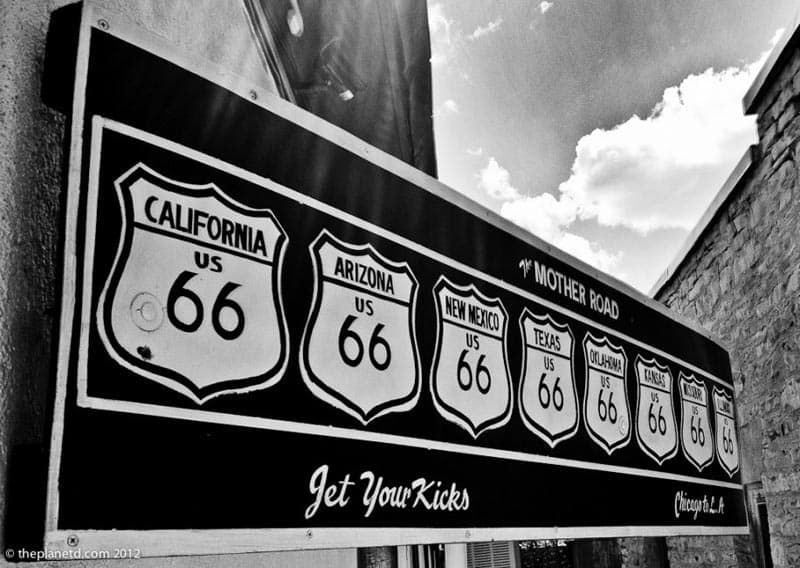 There are old cars on display, a soda shop and 50's style gas stations, a colourful downtown and of course Route 66 signs and leftover ads from its heyday.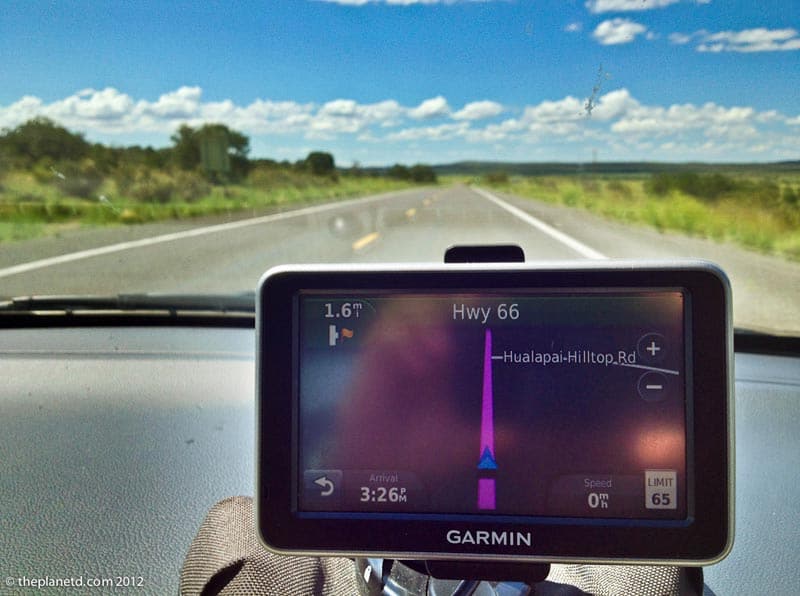 We decided to drive on the route for as long as we could, so we bypassed Highway I-40 and instead drove along the single lane road towards the next town.
The picturesque landscape had cows grazing in the distance and rolling hills surrounding our lonely stretch of road.
Route 66 Signs
We barely saw another car on the route and we wondered if we had taken a wrong turn.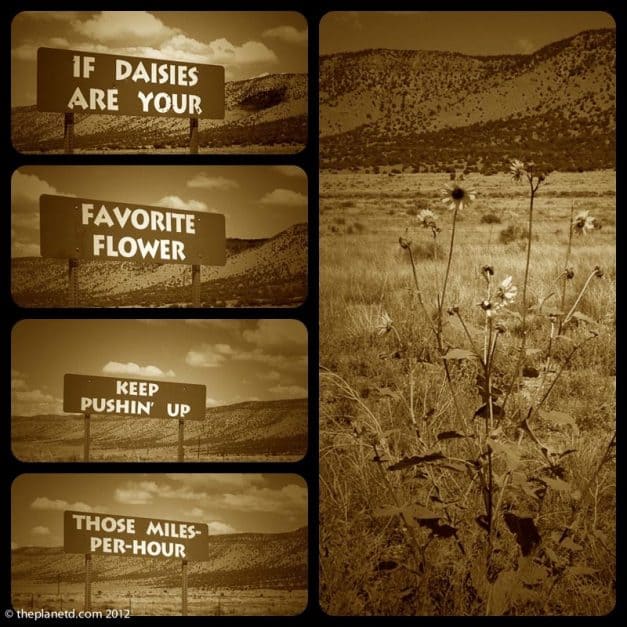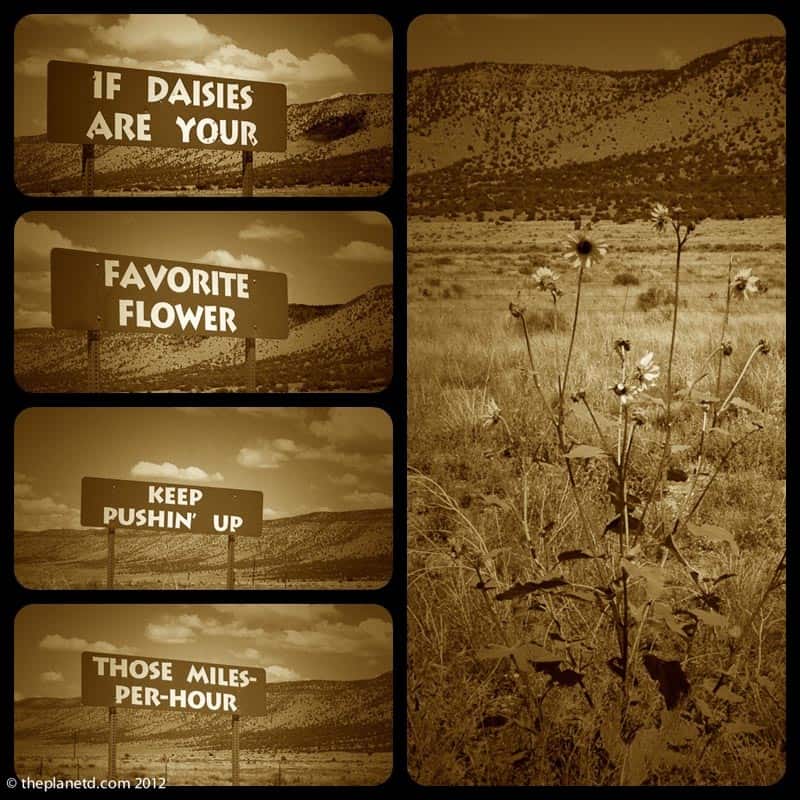 That is until we were greeted by ads for Burma Shave.
These quirky signs lined up in groups of five told a little tale with a silly punchline at the end, punctuated by a final sign advertising "Burma Shave"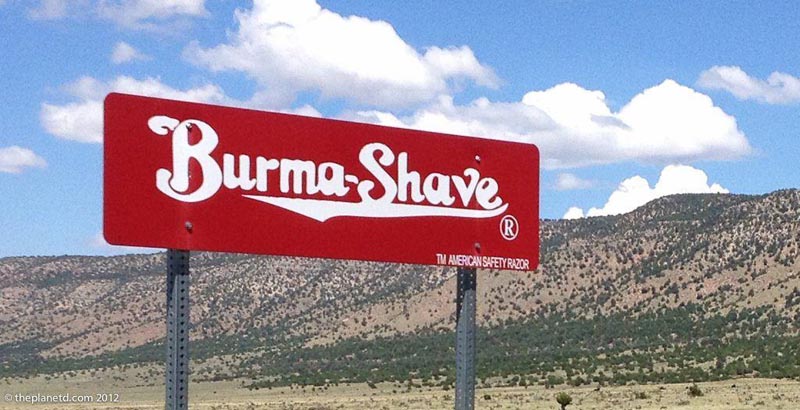 We looked forward to each set we came upon and decided that the Daisy's poem was our favourite of them all.
First Stop on Route 66
Our first stop after Williams was Seligman, Arizona and it was far more historically preserved than Williams.
Seligman was the birthplace of Route 66 and played a large part in preserving the longest remaining stretch of the route in 1987 when it established the road as a heritage highway.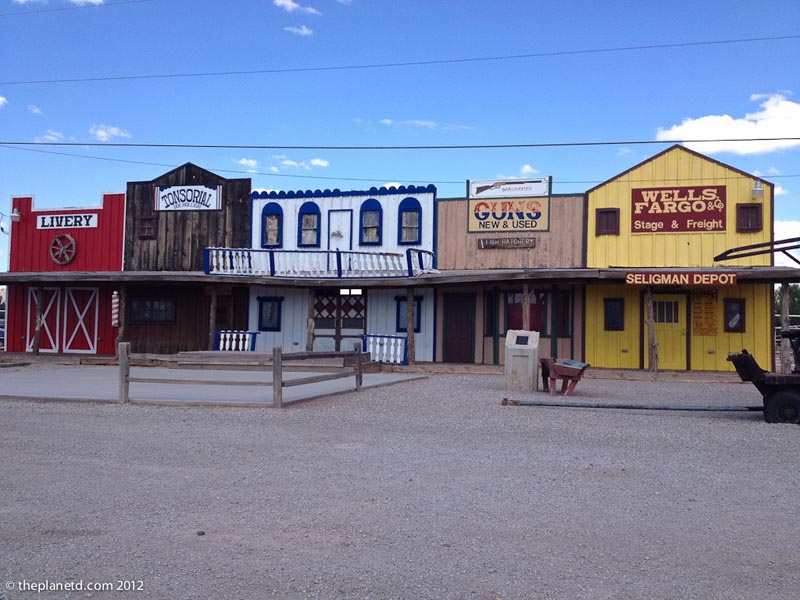 History is Alive and Well
There are old motor hotels, The Road Kill Cafe, a Texaco Gas Station and the old general store. If you are going to buy any souvenirs, buy them in Seligman because they have everything Route 66.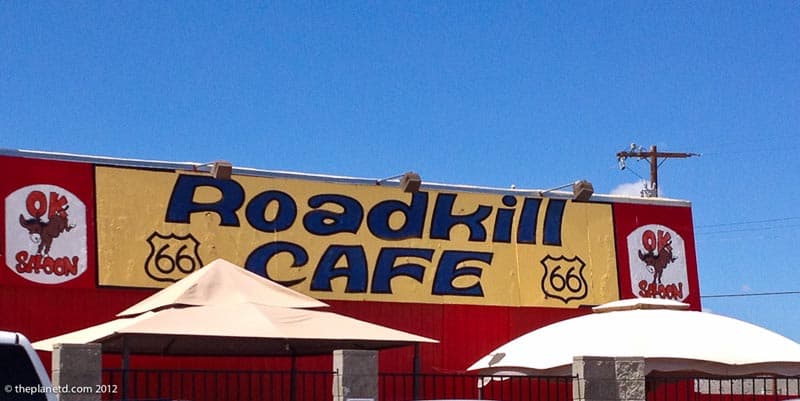 We decided to wait until we hit the next town along the route, but that never came.
We drove on…Route 66
As we drove West, there was less and less to see.
You may also like: Things to do in Vegas – Off the Strip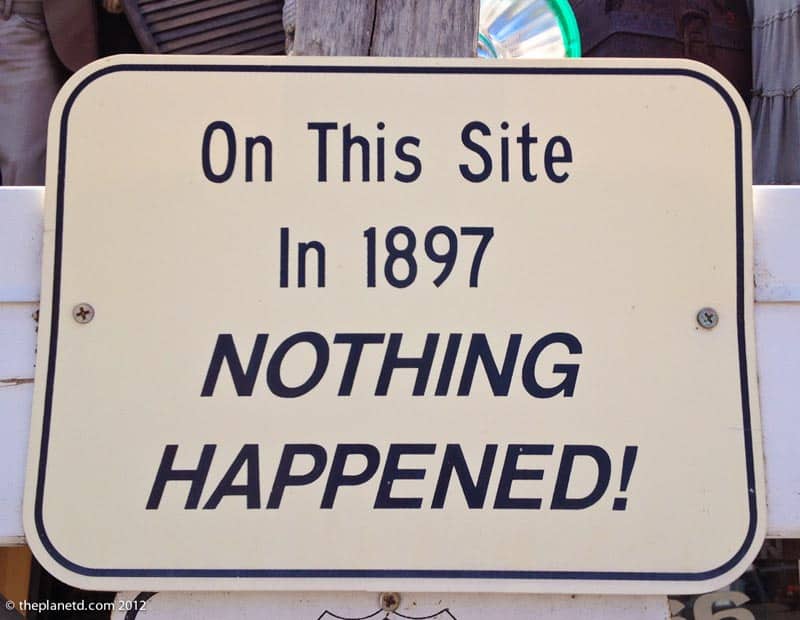 The next stop was Peach Springs which had nothing but a large general store and the Grand Canyon caverns. There was nobody there.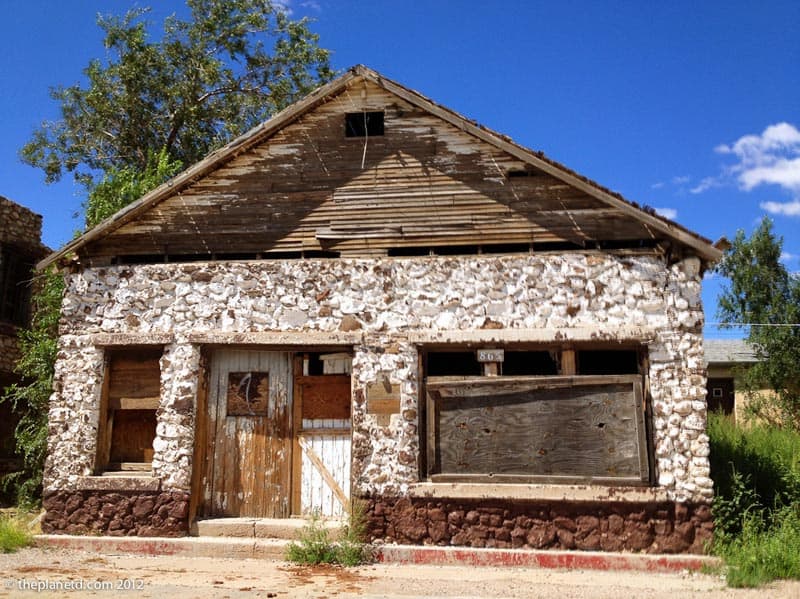 Peach Springs
We were looking forward to Peach Springs. It sounded so cute and impressive and we couldn't wait to see more old gas stations, corner stores and soda shops.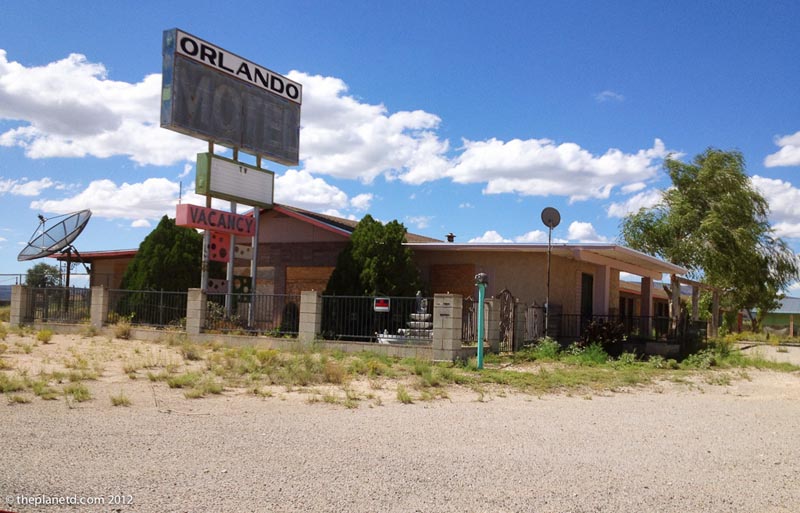 Unfortunately there was nothing there. Other than a few run down buildings.
Peach Springs is definitely off the map enough that it doesn't attract any tourists and the town seems completely shut down.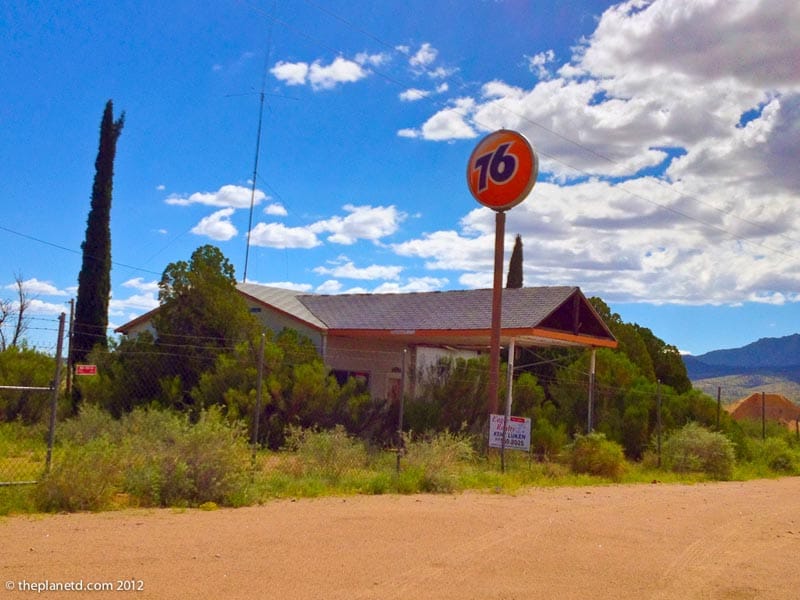 Route 66 to the Grand Canyon
We decided if we were out this way again, we'd take this way to the Grand Canyon as it is the only road that takes you to the bottom of the canyon.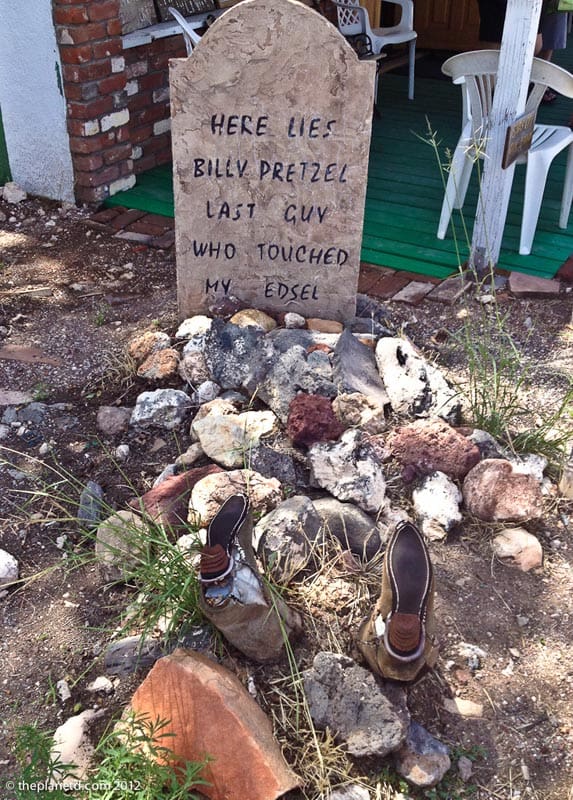 By the time we made our way to Kingman, we were at the California border and we had a choice of either exploring more of Route 66 or turning south towards the London Bridge.
Well, the London Bridge won out, but for a few short hours, we got our own kicks on Route 66.
For more photos of our USA Road Trip and up to date photos of our travels, check out our Instagram Feed
Read More: