Canada is full of breathtaking vistas and Alberta is no exception. This shot was taken while staying at a lodge at the foot of the Bow Glacier in Banff, Alberta.
Morning Light Bow Lake in Banff, Alberta: Snapshot Sunday
It is a perfect example as to why it pays to get up early as a photographer. The mist on the lake, the sun hitting the peak and the deep morning shadows combine to give you the feeling of what it was like that morning.
So remember, when you hit that snooze button you might just be missing the perfect shot. Get out there!!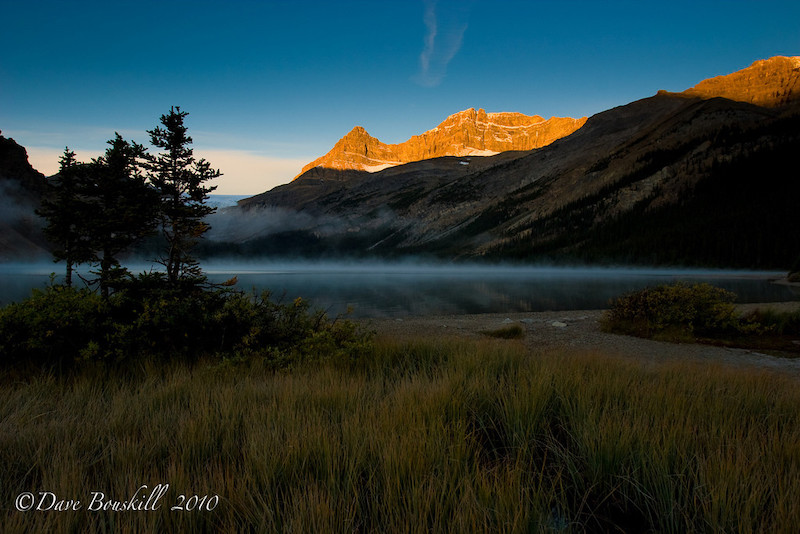 Read More
First on the Mountain, Fresh Tracks Fun
The Best place to go Dog Sledding in Banff National Park