When visiting Singapore, one of the most interesting places to stop in at is Haw Par Villa.
We didn't even know that it existed before we arrived, but our friend Gilbert a resident of the city took us on a great day tour around town and our first stop was Haw Par.
About Haw Par Villa
You may have heard the name before. Haw Par makes Tiger Balm and as a matter a fact, it used to be called Tiger Balm Village.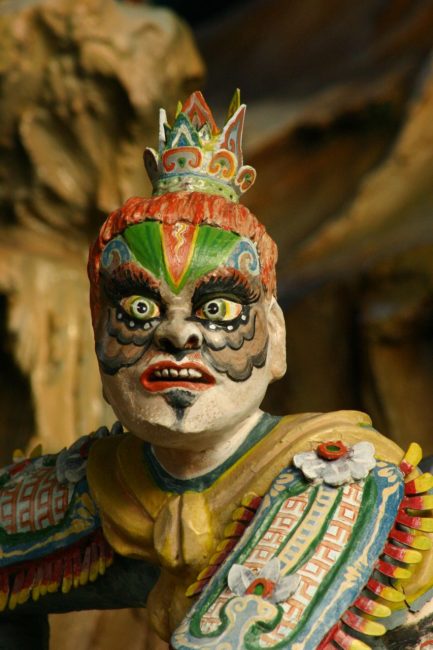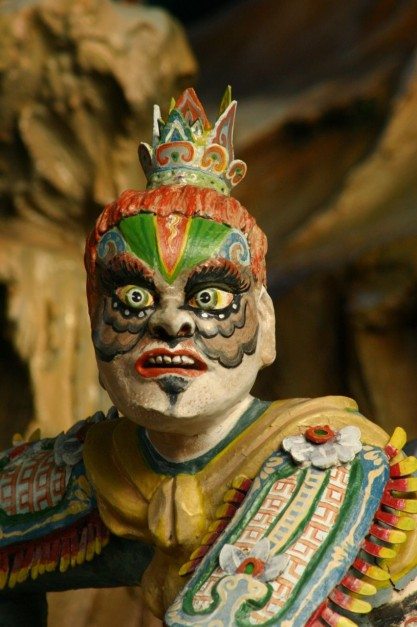 It is a pretty fascinating place and we were shocked to see that we were one of the very few visiting the village that day.  I think that the village has seen better days, but I understand that they are working on giving it a little face lift.
It was very lucky that we had Gilbert there as our tour guide.  We didn't know the first thing about Chinese Mythology, so it was amazing to have him explain each exhibit to us.
You see, Haw Par is an attraction that consists of several different scenes of statues depicting Chinese Mythology, legends and characters.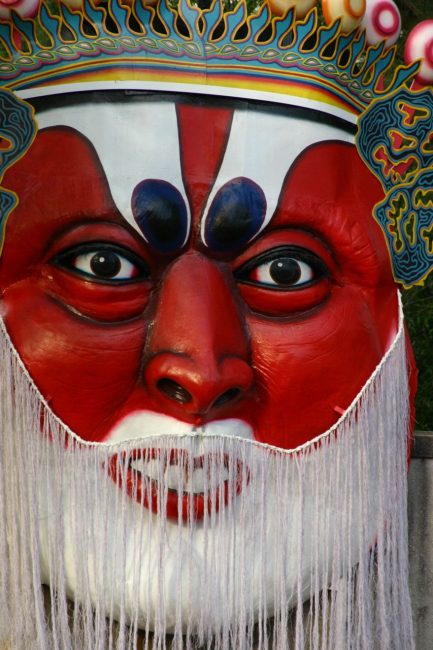 The most interesting and shocking exhibit at Haw Par Villa is the Ten Courts of Hell.
It tells the story of the ten steps of judgement before reincarnation.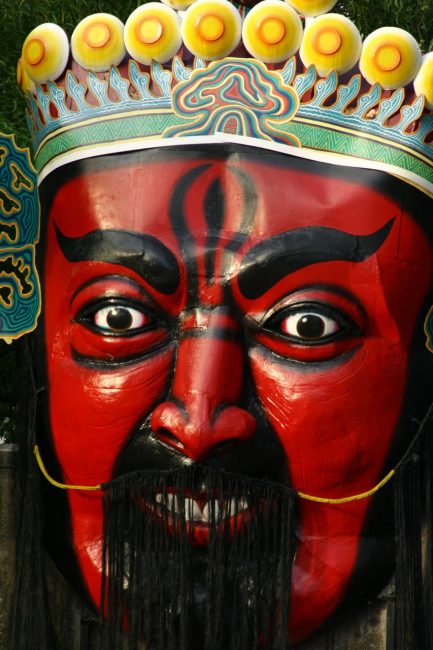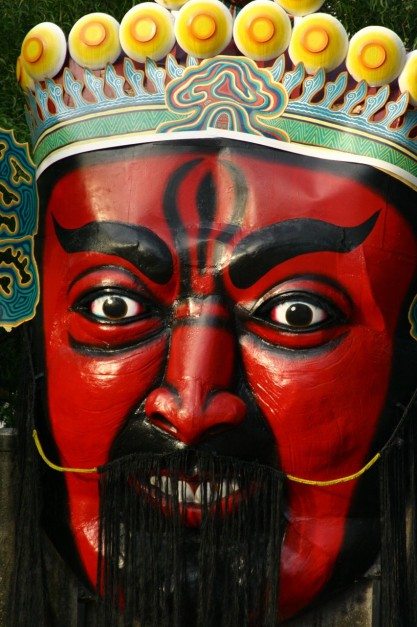 After death, according to Chinese legend people must pass through 10 courts of judgement before their admission into heaven.   It is surprising to see that children visit this exhibit as it is pretty graphic showing torture and suffering.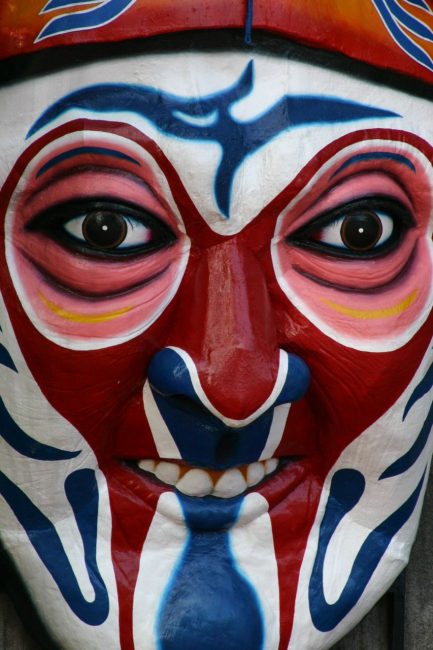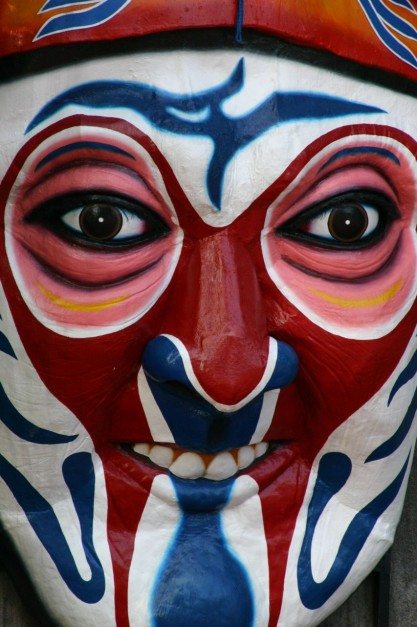 There is another intricate display about the 8 immortals invading Neptunes Palace and the Romance of the Three Kingdoms.
The entire park is filled with statues, giant masks and figurines.  1000 in all including The Laughing Buddha, an armed monkey and Mercrab.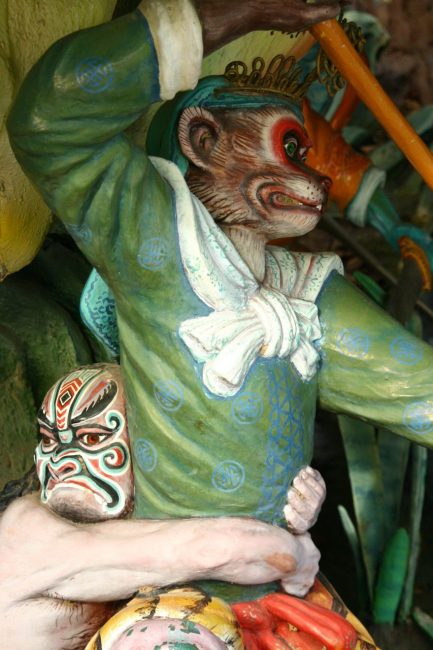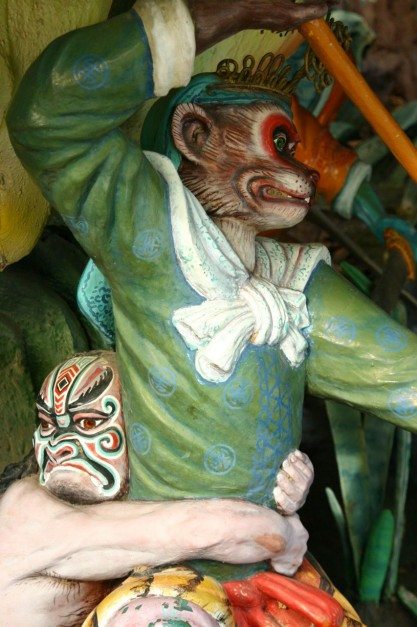 Haw Par Villa is odd and strange to say the least, but if you get a chance to go to Singapore, stop by this interesting spot, you will be visiting one of the most unique theme parks on the planet.
Definitely brush up on your Chinese Mythology and legend before you leave or hire a guide to explain each scene, it will make it much more entertaining and interesting.
I think that if you were to go to the village and simply look at the statues, you would simply find it bizarre and confusing. But to have someone tell you the stories as you look on, it is pretty amazing.
Haw Par Villa tips
Admission is free
Extra cost – minimal fee for the 10 Gates of hell
You can hire a guide for approx S10
Located in 262 Pasir Panjang Road
Read More:
How to Travel Like a Local in Singapore
You Might Also Enjoy