When we saw the breakdown of our day on the Great Barrier Reef in Queensland, we knew it was going to be a day to remember. The Great Barrier Reef is the Greatest place to visit in Australia, and we were experiencing it three different ways!
Just being able to see this World Heritage Site is enough, but to have the opportunity to view it from the air and under the sea is a dream come true.
1. Great Barrier Reef Experience -Helicopter Tour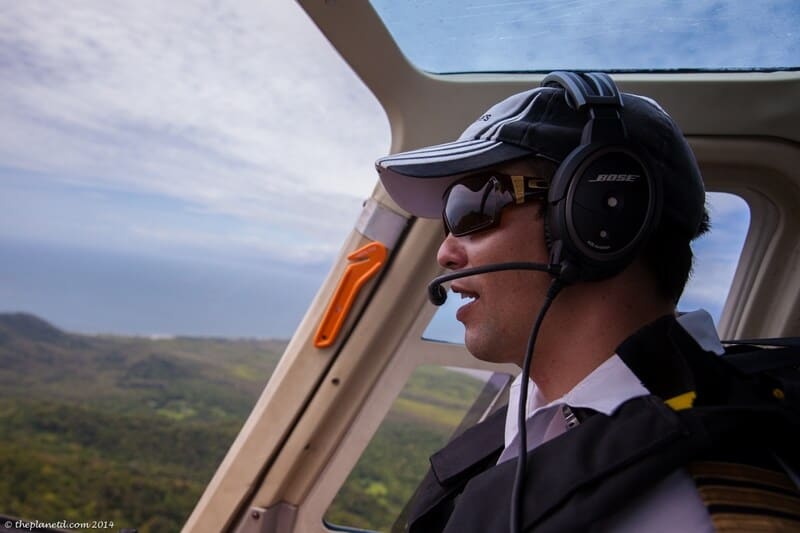 Our day started in the lobby of our resort, Peppers Beach Club in Port Douglas where the team from Quicksilver picked us up for our helicopter flight out to the farthest edge of the Great Barrier Reef.
After a quick briefing and weighing of all our gear and body weight, we took the shuttle to the launch pad where our helicopter had just arrived. Dave lucked out again with the front seat.
I think he has that optimal body weight for helicopter flights that always puts him next to the pilot. I had a good view of the reef though in the back, so I was quite happy myself.
Our helicopter only held 8 people so we had a lot of leg room as the only other passengers were a couple from China and their son who did not seem happy to be flying.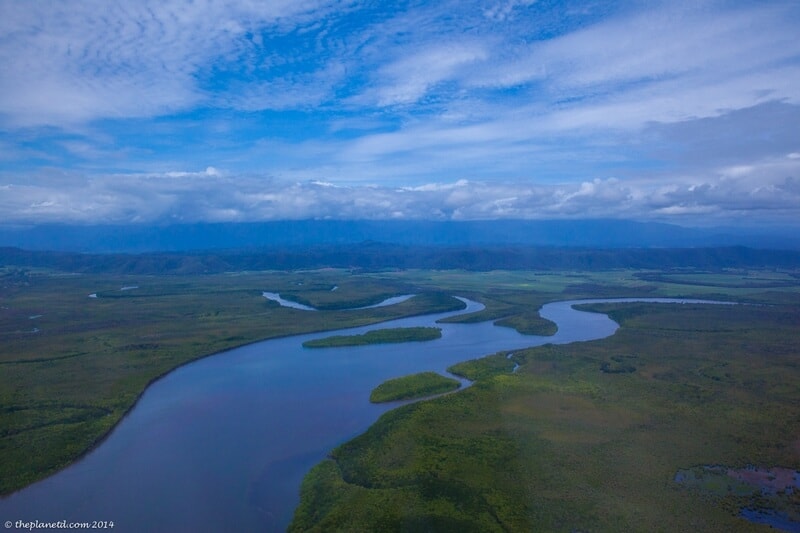 We flew along the Queensland coast taking in the dense rainforest view. Port Douglas is near the Daintree Rainforest, the oldest rainforest on earth and seeing it all from the sky really made us appreciate just how much vegetation is up here in Australia's tropical north.
Not to mention the beautiful sandy beaches.
The white beaches leading out to the turquoise waters made me want to leap out of the chopper and go for a swim.
Okay, I'm exaggerating, but the scene below was inviting. Another beautiful spot for sandy beaches is Kangaroo Island. It actually was voted the best beach in Australia by Australians!
2. Great Barrier Reef Experience – Activity Platform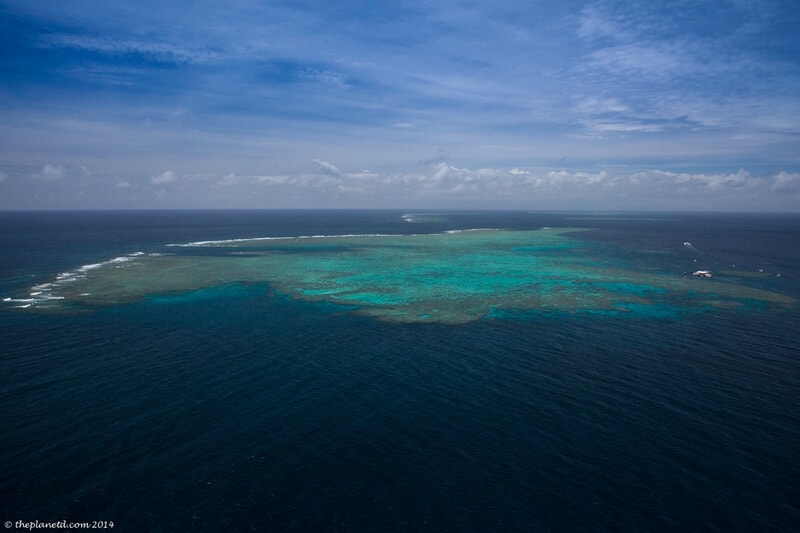 Luckily we were heading out to an activity platform on the reef so we'd be in the water soon enough.
The Quicksilver platform really blew me away. It is a giant floating activity centre sitting in the middle of the sea.
We landed on the helicopter pad (or should I say small floating dock) and caught a shuttle boat to the platform where the staff greeted us with big smiles.
Dave and I had a helmet dive scheduled here and they were eager to get us under the water so that we could do our dive and have the rest of the afternoon to relax. We were game to get going. We have wanted to dive the Great Barrier Reef for years.
Going to Australia? See our Australia Travel Guide for all things to do!
3. Diving the Great Barrier Reef – Helmet Dive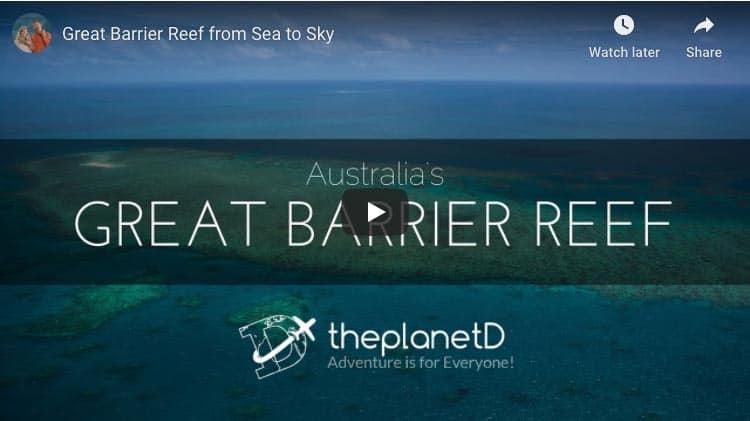 So when Queensland Tourism suggested a helmet dive, we were very excited.
It was something we've never done before and even better, it's something that anyone can do.
A lot of people plan a trip to Australia, but don't have the time nor the funds to get their scuba certification.
Helmet diving can be done without any certification and it gives you the opportunity to get underwater.
You can leave the continent with bragging rights that yes, you dove The Great Barrier Reef. You can even buy the T-Shirt right there on the reef!
The helmet dive was a lot of fun and both Dave and I spent our half hour or so underwater laughing at the entire situation.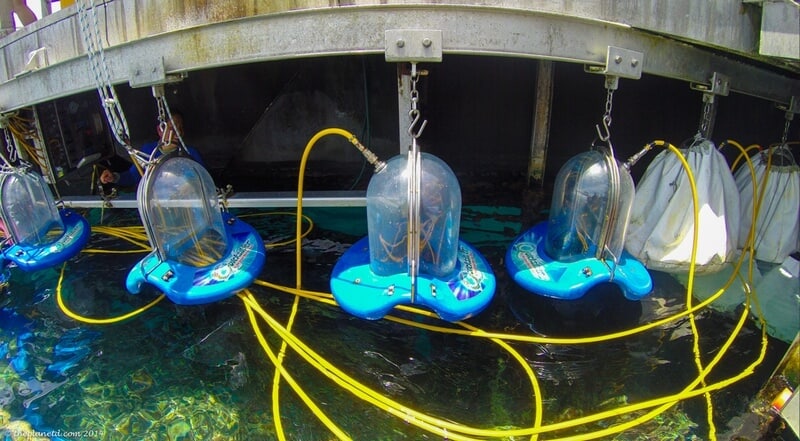 We looked like something out of a Scifi movie or that episode of The Simpson's with the Aliens.
It was a strange sensation to be underwater and be able to talk (even though nobody could hear us) and make faces. We've always been used to breathing out of a regulator.
A helmet dive feeds oxygen from the surface as you stand on a platform and watch the fish swim by.
A helmet is placed on your head and you walk down a ramp into the water. It's that easy.
You are not sealed in, the helmet is open and you can even reach your hand up underneath to hold your nose as you try to equalize your ears (if needed).
If you tilt your head down, you chin would get wet. The helmet acts just like putting a glass into the water upside down. All the water is dispersed around you keeping your head dry as can be.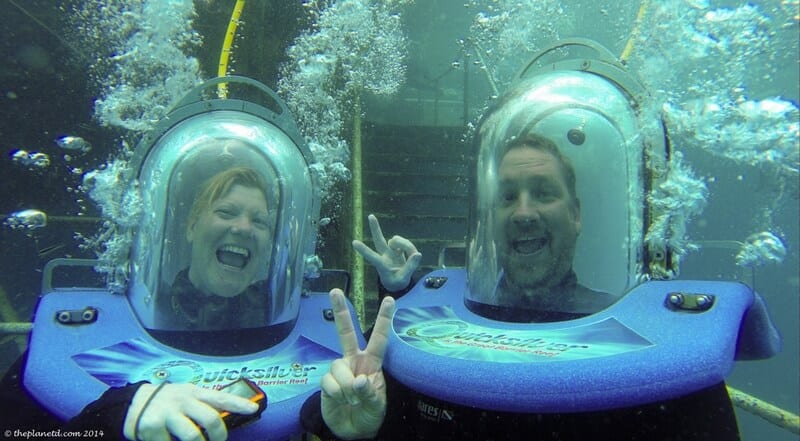 With weights around your hips, you stand on the platform and enjoy the moment. I have to say, it was one of the most unique activities we've ever done in our lives!
It's not a great dive for viewing marine life or coral but it is a memorable experience. If you've never been underwater before, this is a great introduction.
It may be enough to spark your interest to get diving again. I know Dave and I have put getting our PADI back on our list of things to do.
Note: The Quicksilver Activity Platform is not for avid divers or snorkellers unless you are looking for a bucket list item to try. If you love to snorkel and are confident in the water, you will want to try a smaller vessel that takes you to a quieter part of the barrier reef.
However, for first time divers, snorkellers this is a fun day.
Anyone can do the helmet dive and you have Dive Masters with you the entire time not only making sure you are safe, but keeping you entertained as well.
4. Great Barrier Reef – Snorkelling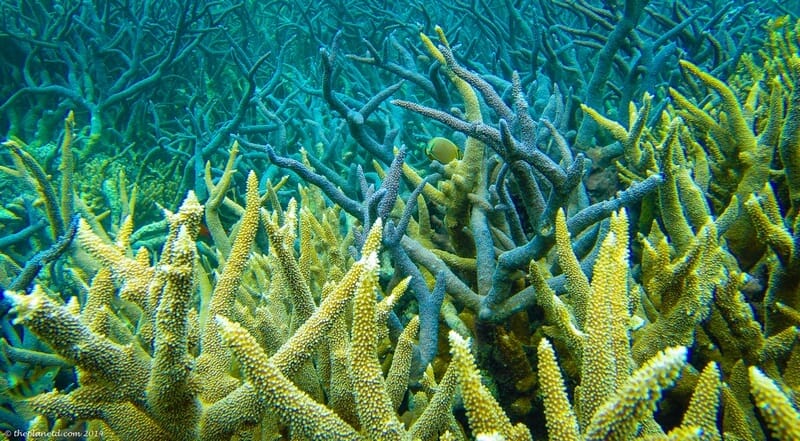 If you choose to go snorkelling and have never done it before, you can join a tour or you can stay close to the guideline to be able to hold on if you get freaked out.
We even saw people snorkelling with noodles! (you know those long blue and orange foam floaties you find in the pool?)
Quicksilver even offers discovery dives for first timers. So if you want to try your hand at scuba you can.
The platform is quite crowded but if you snorkel out past the interior buoys you can get away from the crowds and explore the reef on your own.
For those who don't want to dive or are not comfortable, there are glass bottom boats that you can go out on every half hour to explore more of the reef.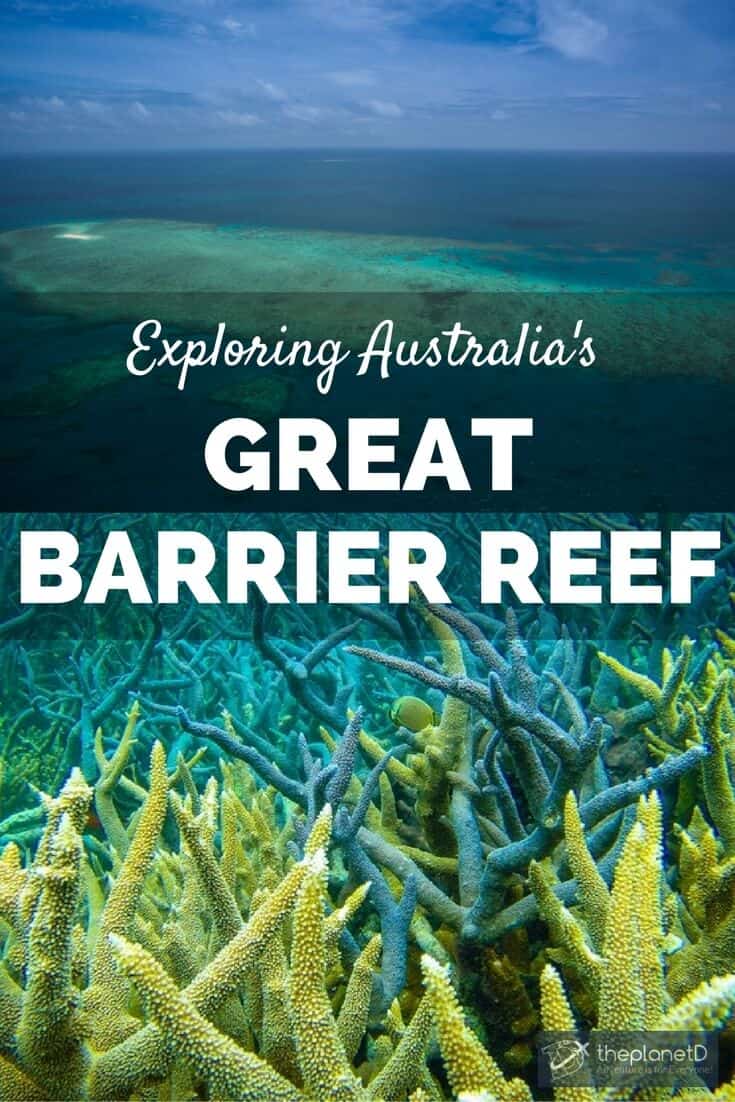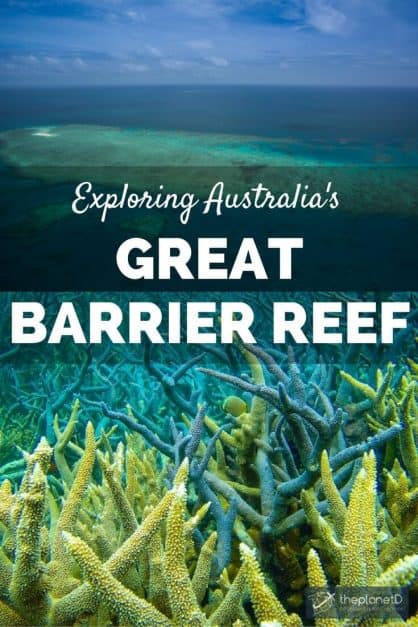 Read Next:
8 Great Things to do in Queensland Besides Surfing
13 Mind Blowing Photos That Will Make You Fall in Love With Queensland
Things to do in Brisbane – Everything You Need to Know
Great Barrier Reef: The Ultimage Scuba Adventure
The details:
For information on visiting the Great Barrier Reef with Quicksilver visit their website. You can depart from Cairns or Port Douglas.
For accommodation in Port Douglas visit Peppers Beach Club
Helicopter tours provided by Great Barrier Reef Heli, Departures also from Cairns and Palm Cove as well as Port Douglas.

Our Trip to Queensland is brought to you by We were in Queensland as part of Room753 at Peppers Broadbeach in conjunction with Tourism and Events Queensland. Car Hire was provided by Vroom Vroom Vroom.