It's the social media event of the year pitting travel couples Dave and Deb against from Turkey to Tuscany in the Globetrotting challenge.
What happens when four seasoned travel bloggers get together at a conference, share some ideas and end up flying to Sri Lanka at the same time? Well a challenge of course.
Our race from USA to Sri LankaWe spend our lives on airplanes, and sometimes it can be a bit tedious. While attending the Travel Influencers Summit in Colorado last year, we hit it off with fellow travel couple Jessica and Laurence of Independent Travel Cats and Finding the Universe and decided to have some fun with them. We were all heading to Sri Lanka for an event, so we decided to turn our travels into a race!
Taking advantage of Snapchat, Instagram, Facebook and Twitter, we raced all the way from Colorado, USA to Colombo, Sri Lanka with stops in Toronto, New York, Dubai, the UK and more!
Dave and I won that challenge and were paid our winnings in full by the other dynamic duo with an icy cold Tiger Beer in Sri Lanka. We had so much fun with them, we decided to make it official and the Globetrotting Challenge was born.
Welcome to the Globetrotting Challenge
2017 is the first annual Globetrotting Challenge and it is going to be the travel social media event of the year! And this time it's serious! This year's challenge will be a ten-country, ten-day adventure with the two teams racing from Turkey to Tuscany.
We decided to do the challenge when a villa in Tuscany invited Dave and I to come for a visit. A lightbulb went off and we instantly thought, why don't we make it at the same time we are in Istanbul, Turkey for a travel summit. I said, why not race again overland to Tuscany! We can call it Turkey to Tuscany and the idea was born.
The Globetrotting Challenge is a fast paced, good-humoured race!
It's going to be a zany overland journey from through the Balkans. Behind the scenes, seasoned traveler Gary Arndt of Everything-Everywhere will be the Taskmaster providing us with our challenges and checkpoints and tracking our progress throughout the race. We're hoping to have nightly updates with Gary via Facebook live so stay tuned!
At the end of the race, the winners will be crowned the "Savviest Travel Couple of the Year" at a luxurious Italian Villa; The Borgo Argenina.
Throughout the journey, we will engage in a number of physical and intellectual challenges, highlighting the cultural aspects and unique activities of the destinations we visit, from racing rowboats across Lake Bled, Slovenia to haggling in Istanbul's Grand Bazaar. All will be captured in real time through our social media channels showcasing all the fun, struggles, and quirks of racing through 10 countries in 10 days.
So follow along on social media at the hashtag #GlobetrottingX
Where the race begins
We leave for Istanbul on Saturday, see all the amazing things to do in this city
We will be constrained during the race by both a budget and with rules about how we can race (no flights or hire cars allowed!) while being given challenges by Gary to complete each day, making it even more fun to watch! We're going to capture it all on Facebook live, Instagram Stories, and regular tweeting so be prepared to enjoy our pain and suffering as we sit on busses for hours on end.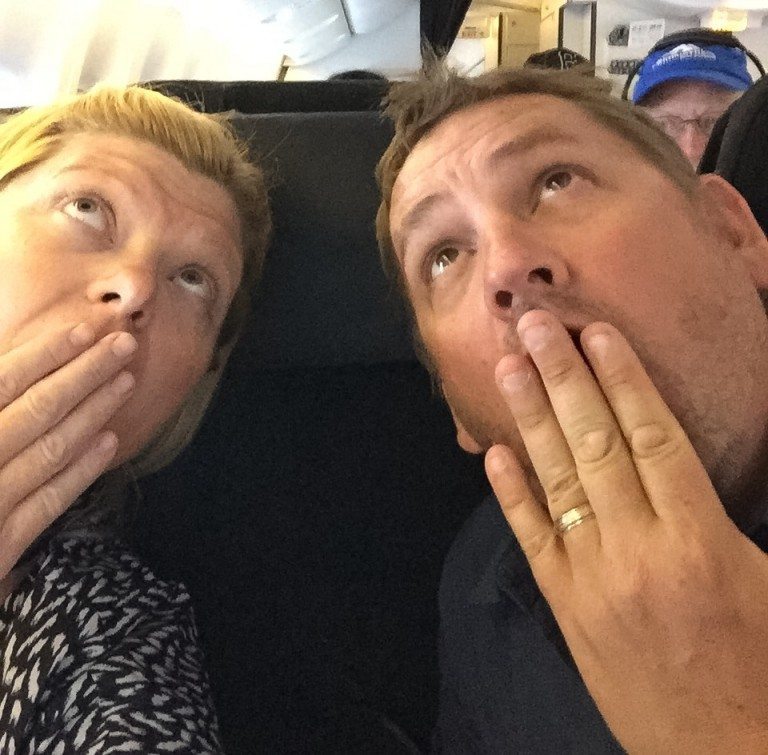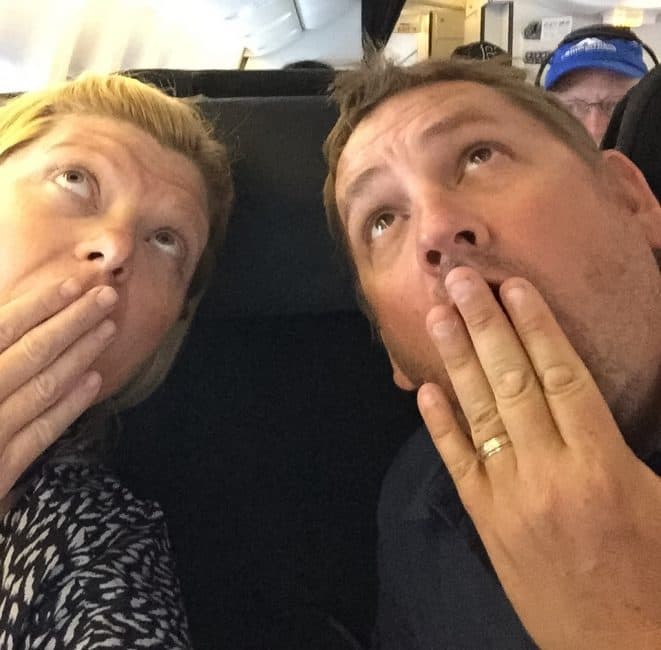 Our plan is to put the social back in social media as we egg each other on through the exotic destinations in which we travel. The trip will also give fans the chance to interact with the teams and tell us what to do via Facebook, Instagram and Twitter, (heck, we may even do some snapchat updates too! : @theplanetd) as well as determine the winners for some of the challenges.
Every moment of the event will be shared online as we record our journey and challenges in real-time video and share beautiful images with our go to Global SIM Stickers, provided by event sponsor, KnowRoaming. KnowRoaming provides affordable voice and data roaming in 200+ countries and territories worldwide with their Global SIM Sticker and other roaming products.
More about KnowRoaming
KnowRoaming is a Global SIM Sticker is an innovative one-time application Sticker that applies to the SIM card of your unlocked mobile phone/tablet. The SIM Sticker remains dormant at home and automatically connects to local networks when you travel abroad in 200+ countries and territories so you never have to worry about finding solutions or costly carrier packages for each trip.KnowRoaming's Global SIM Card works in a similar way, except you just swap out your regular SIM for the KnowRoaming Global SIM Card when you're traveling.
All usage is prepaid and transparently managed in real-time in the KnowRoaming app so travellers are always in control of how much they're spending.
KnowRoaming offers rates up to 85% less than traditional carriers in 200+ countries. Unlimited data packages are also available in 90+ countries and counting. This means travelers can surf the web, check emails, use Google maps, call home, and more, all for less.
KnowRoaming also offers FREE WhatsApp usage so travelers can stay in touch with friends and family without having to spend anything.
The Sticker is $29.99 USD and is available for purchase at www.knowroaming.com
---
PlanetD readers receive 30% off using the promo code DDSave30: Go directly to KnowRoaming to purchase or check out our review and experience here.

---
About the Globetrotting Challenge: The Details
When: April 23, 2017 to May 2, 2017
Route: Race will start in Istanbul on April 23rd and race will end in Tuscany at the beautiful Borgo Argenina Villa. Couples will need to navigate their way through border crossings through the countries of Turkey, Bulgaria, Macedonia, Albania, Montenegro, Bosnia & Herzegovina, Serbia, Croatia, Slovenia and Italy hitting checkpoints and competing in challenges along the way.
Post Challenge: The contestants will enjoy a well-deserved break in Tuscany from May 3-7, but will share the beauty of the Italian countryside and Tuscan living throughout their stay, while the winners of the race will enjoy extra perks.
About The Bloggers
Gary Arndt: is an award winning blogger and travel photographer who has been traveling around the world since 2007. His travels have taken him to 190 countries and territories. His blog Everything Everywhere is widely considered one of the most popular travel blogs in the world. In 2010 Time Magazine named it one of the Top 25 Blogs. He is one of the most awarded travel photographers of this decade and was named the both the 2014 SATW and 2013/2015 NATJA Photographer of the year. Find him on social media here: Twitter (@everywheretrip), Instagram (@everythingeverywhere), Facebook (everythingeverywhere), and Pinterest (@GaryArndt)
ThePlanetD: You know all about us, but just in case you are wondering, here's our quick bio: ThePlanetD has won countless blogging and photography awards including back to back Lowell Thomas gold medals for best travel blog at the Society of American Travel Writers. Dave Bouskill and Deb Corbeil are well-known travel personalities in both mainstream and online media and have travelled to more than 100 countries on all seven continents living by the motto Adventure is for Everyone. Find us on Twitter (@theplanetd), Instagram (@theplanetd), Facebook (theplanetd), and YouTube (ThePlanetD)
---
---
You Might Also Enjoy