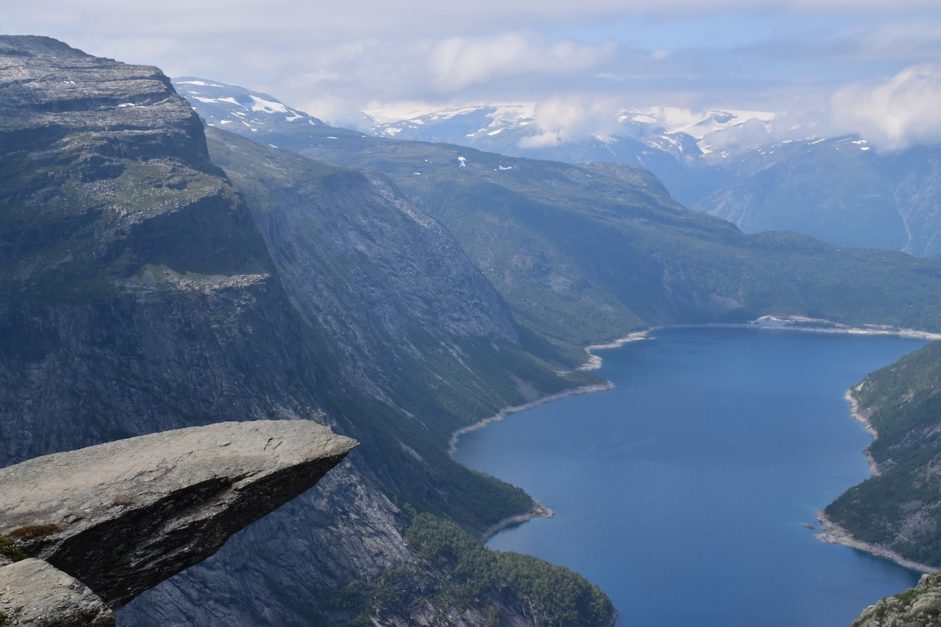 Equality, freedom… and waffles. The foods, traditions, and way of life here on the outskirts of Europe may sometimes seem peculiar. This Norway travel guide will help you plan your next vacation.
Fast Facts
null
Norway operates on a 230V supply voltage and 50Hz. For Norway there are two associated plug types, types C and F. Plug type C is the plug which has two round pins and type F is the plug which has two round pins with two earth clips on the side.
Norwegian Currency 1USD = 9.02 Norwegian Krone
One of the main hazards can be driving – especially during winter, when you must use snow tyres, preferably with studs.
Engine heaters are also recommended. Black ice is a particular danger when the temperature is just below freezing.
Budgeting
Accommodation
Budget – Budget hotels in Norway are a bit on the high side as they go for about 22 USD per night, and above. Most of them provide free Wi-Fi and are fitted with kitchenettes.
Mid Range – Hotels in this category start at about 70 USD per night. Expect features like free Wi-Fi, free parking, restaurants, lounges and pools.
High End – For hotels in this category, maximum comfort is the goal, considering how pricey they are. From chauffeur services to gyms, incredible views, spas and pools, you will be sure to enjoy the 200 USD and above that you pay per night.
Check out our favorite booking platforms Booking.com, Tripadvisor and Air B&B for the best deals on accommodation in Norway.
Food
Food:
Lefse – This is a traditional Norwegian flatbread, primarily made during festivities like Christmas, and wedding ceremonies. It is mostly eaten with butter and sugar.
Kjøttkaker – These are very tasty, Norwegian style meatballs that can be paired with a variety of things like peas, potatoes and gravy.
Pinnekjøtt – This meal of sheep rib is another ceremonial, yet delicious meal made mostly on Christmas Eve.
Smalahove – This is smoked sheep head with the classic Norwegian saltiness, served with potatoes and a traditional mash called kohlrabi.
Svele – Think pancakes but with horn salt and you have the Norwegian delicacy.
Transportation
Getting to:
Flights: Norway has about 45 airports operating commercial flights scattered around the country. Direct flights to Norway can be taken from countries in Europe, Israel, the USA, Canada, and Thailand, to name a few.
You can check for the best flights to Norway on Skyscanner.
Transportation:
Buses: This is a very common means of transportation in Norway. You can get buses from 3 USD depending on the distance, and they may have free Wi-Fi.
Taxis/Uber: Taxi services are available in Norway with prices determined by meters. Meter readings usually start from 3 USD with conditions like traffic and distance applied to calculate the final fare. There is no Uber service in Norway, but taxi services are well controlled by various companies.
Car Rental: Car rentals in Norway start at 60 USD per day.
You can also compare prices here.
Places to Stay
Maribell Sjøbuer – Located in Kvaløyv?gen, these holiday homes are just by the edge of the water, with rental boats available for fishing.
Scandic Hotels – These hotels can be found in various cities around Norway but are all known for being picturesque and tasteful.
The Thief – This hotel is easily one of the most beautiful and the best pick for anyone who wants to experience luxury.
Packing Tips
According to Visit Norway, due to the Gulf Stream and warm air currents, Norway has a friendlier climate than the latitude would indicate, and the coldest areas in the winter are often inland or far to the north.
Snow that falls along the coast melts often immediately. The warm North Atlantic Current of the Gulf Stream keeps nearly all the seaports ice-free, even in the northern regions.
During winter, Norway's inland regions are colder than the coast because mountains block the warm west winds from the sea. Snow covers the ground at least three months a year.
During the summer months, when the sea is cooler than the land, the situation is different; then the west winds cool the coast more than the inland so the warmest summers are in the inland valleys of the southeast.
So what should you pack? Norwegian weather is liable to change from day to day, so bring a selection of clothes that you can layer. That way you can add or remove layers depending on temperature.
In addition, bring at least one warm jumper, waterproof coat and/or umbrella and comfortable walking shoes, boots or trainers. Also, remember to bring a daypack so that you can store all of this if you plan on going on any adventures.
If you go during the winter, you will need an overcoat, scarf, gloves and warm shoes or boots.
In autumn and spring, you may want to bring waterproof trousers and boots.
For the summer, lighten up, but remember that even summer evenings and nights can be chilly, particularly in the mountains.
See our packing tips: packing tips
When to Go
The best time to visit Norway is in the summer from June to August, for the best experiences and site seeing.
If you do not like a crowd and are brave enough to take on the cold, visit in the winter. At this time of the year, the snow gives the sights a facelift, almost like something out of a storybook. Remember to wear the right clothing.
Things to Do
Adventure
Culture
The Royal Palace – In summer, tours are allowed in some parts of the Royal Palace.
Geiranger Village – This village has a fishing harbor which also makes for a great way to interact with the locals.
Viking Ship Museum – Many pieces and remains from the Viking era, as far back as the ninth century, can be found in this museum.
Norwegian Museum of Cultural History – Immerse yourself in the culture and history of the people of Norway by visiting this museum.
Sights
Train Journey – Taking a train journey helps you see many beautiful sights and scenes that should not be missed.
Oslo Cathedral – This is the first-ever church to be built in Norway and the most popular tourist sight in Oslo.
The Arctic Circle – If you have ever wondered what the midnight sun looks like, the best time to see it is when you visit Norway.
Booking Resources
Whenever we travel to we make sure to start with these companies.
We have tried a lot of different ones over the years and all of these have consistently proven to be the best when it comes to offering great prices.
We have used every one of these personally and continue to do so.
Booking.com: This is our go site to when comparing prices for accommodation. It is usually the has the cheapest prices, not to mention you get free cancellation and you are guaranteed the best price.
Trip Advisor: What we like about Trip Advisor is that we can look at all the reviews and then book our accommodation.
Air BnB: Airbnb is the main search engine we use when we are looking for a home or apartment rental. It is the best way to stay in areas that offer a more local feel.
Skyscanner: This is the first place we check for flights. It consistently comes back with the cheapest and best options. It allows us to compare a lot of airlines to get the best price.
Hostelworld: With one of the largest databases of hostels in the world, Hostelworld is the go-to site when you are looking for budget accommodation.
Rome 2 Rio: If you want to see how to get somewhere by plane, train, bus, ferry or car Rome2Rio lays it all out for you as well as related costs. I love how they show it all to you on a Google Map and it works offline.
Get Your Guide: For all your day trip and city guide needs, we use Get Your Guide. It has the world's largest collection of things to do with more than 30,000 activities in 7500 destinations.
World Nomads Insurance: When traveling you should always have travel insurance. We do.
Related