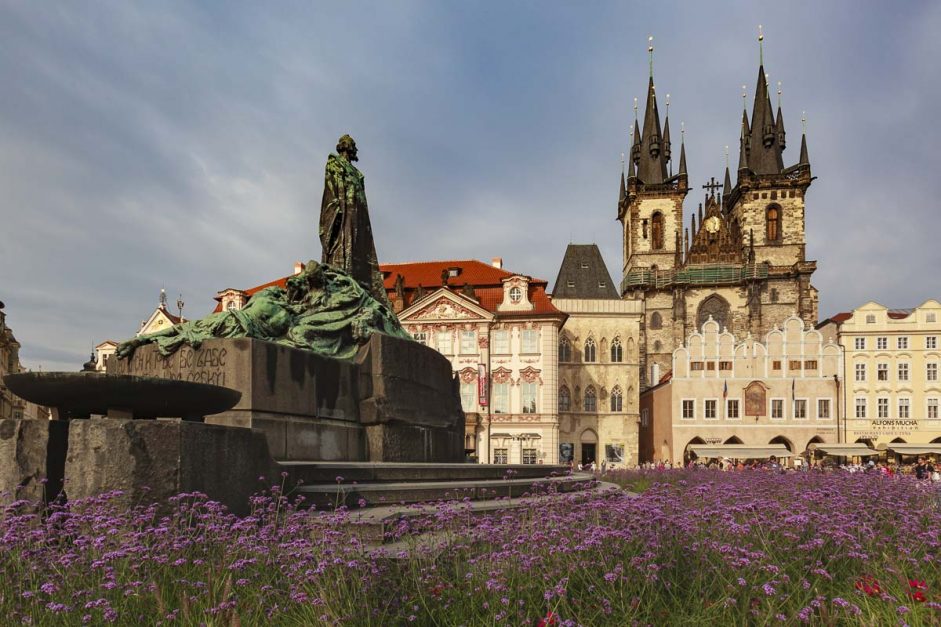 Although the Czech Republic has only been around since 1993, it is definitely a country filled with exciting history.
Prague might be the world's most beautiful and cultured cities but the country is known as having some of the best breweries you have ever encountered and it is filled with amazing castles and chateaus that will leave you breathless.
This Czech Republic travel guide will help you plan your next vacation.
Fast Facts
Czech power voltage is 230 V 50Hz; Plug E
Czech currency is the Czech koruna and is around 25 CZK to 1 USD.
Drink some Czech beer. The Pils beer was invented here! Try the Pilsner Urquell, the world's first pilsner. International SIM for all our travels.
SIM Cards:
Readers Receive a 30% Discount with our promo code DDSave30. You can order here and have it delivered or find out more at our post.
Budgeting
Accommodation
Food
Transportation
Getting to the Czech Republic:
Flights: You can check for the best flights to the Czech Republic on Skyscanner.
Transportation:
Metro:
Buses:
Taxis: Try not to pick up a taxi on the street, instead, program Tick Tack Taxi or AA Taxi on your phone, both services are available 24 hours, charge a fair rate and also speak English!
Car Rental:
Uber:
Packing Tips
The climate differs among the various regions of the Czech Republic.
But the climate can be described as a typical European continental influenced climate which includes warm and dry summers with cold, cloudy and yet humid winters.
Rain gear – weather can be incredibly unpredictable. It can be pouring rain and then half an hour the sun is out and there are no clouds in the sky.
Make sure to always carry either a raincoat or an umbrella so that you do not get caught in the rain.
Warm clothes – the weather, even in the summer, can range from 15°C to 25°C degrees with temperatures dipping once the sun goes down. Make sure to bring warm clothes, like a sweater or even a light jacket.
Walking shoes – Opt for closed toes shoes that are also waterproof, just in case.
Classic Basic items – You do not need to be a fashionista to blend in. The key is in embracing neutral toned items that can be mixed and matched easily. Avoid logos, baseball caps, shorts, hoodies, flip-flops, and running shoes as these items scream tourist!
Layers – The Czech Republic has four distinct seasons with summer being hot and the winter being pretty cold.
In the wintertime, it is important that you bring some warm clothes with you, specifically a warm coat, hat, and gloves. On any given day you might encounter a variety of different temperature so get ready to live in layers and peel off a layer in a moment's notice
Leave your heels at home – Cobblestone streets are common in many cities and towns across Czech Republic. Heels and cobblestone do not mix so opt for flats, boots and/or sandals.
See our packing tips: packing tip for Europe list for smart travel.
When to Go
Things to Do
Adventure
Culture
Festival galore – Summertime is Festival Season and Prague seems to know how to party.
What not to Miss
Places to Stay
Check out our favorite booking platforms Booking.com, Tripadvisor and Air B&B for the best deals on accommodation in Ireland.
Booking Resources
Whenever we travel to we make sure to start with these companies.
We have tried a lot of different ones over the years and all of these have consistently proven to be the best when it comes to offering great prices.
We have used every one of these personally and continue to do so.
Booking.com: This is our go site to when comparing prices for accommodation. It is usually the has the cheapest prices, not to mention you get free cancellation and you are guaranteed the best price.
Trip Advisor: What we like about Trip Advisor is that we can look at all the reviews and then book our accommodation.
Air BnB: Airbnb is the main search engine we use when we are looking for a home or apartment rental. It is the best way to stay in areas that offer a more local feel.
Skyscanner: This is the first place we check for flights. It consistently comes back with the cheapest and best options. It allows us to compare a lot of airlines to get the best price.
Hostelworld: With one of the largest databases of hostels in the world, Hostelworld is the go-to site when you are looking for budget accommodation.
Rome 2 Rio: If you want to see how to get somewhere by plane, train, bus, ferry or car Rome2Rio lays it all out for you as well as related costs. I love how they show it all to you on a Google Map and it works offline.
Get Your Guide: For all your day trip and city guide needs, we use Get Your Guide. It has the world's largest collection of things to do with more than 30,000 activities in 7500 destinations.
World Nomads Insurance: When traveling, you should always have travel insurance.
Related