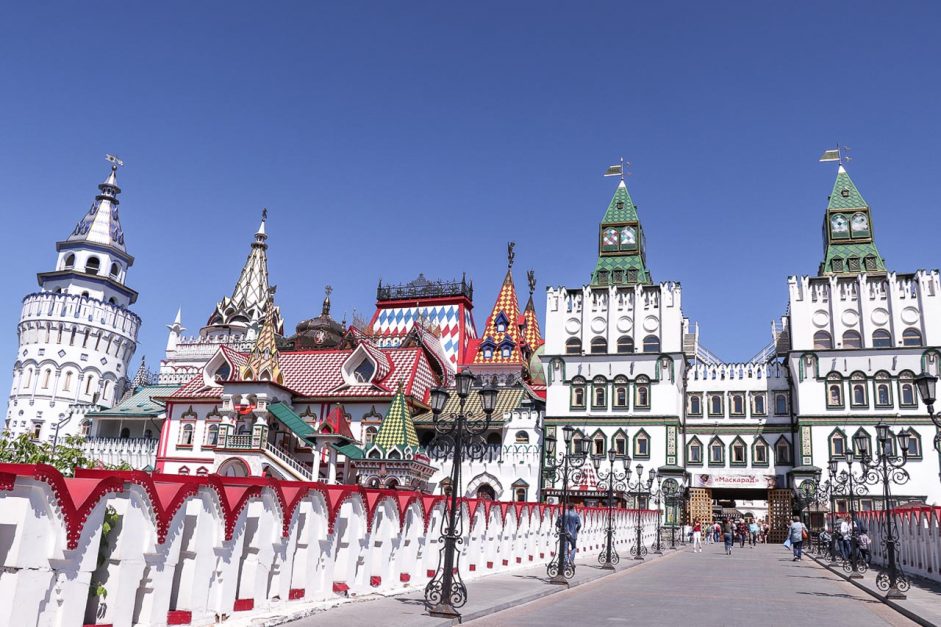 Russia, the world's largest country. From off-the-beaten-path destinations, like Irkutsk, to the idyllic countryside to glittering palaces and ancient fortresses to vodka induced parties that last until the wee hours of the morning, Russia definitely has it all.
This Russia travel guide will help you plan your next vacation.
Fast Facts
Russian power voltage is 220V 50Hz; Plug C
The Russian currency is the Russian ruble and is around 69 RUB to 1 USD
Get your visa well in advance. North Americans and most Europeans will need visas to enter Russia. The official invitation option has been dropped, however people still need to show certain documents, such as hotel confirmation letters, bank/income statements or a travel insurance policy.
Upon arrival you will be handed a migration card that is either filled out or blank (which you will need to fill out yourself!) You will need this card to register at hotels and to leave the country so make sure you don't lose it!
Be extremely careful at zebra crossing / crosswalks. There are times when cars will not slow down and will fail to give way. Never assume that a driver will stop for you when you cross the street.
When buying art you need the piece certified as being culturally insignificant to have it pass through customs. It can take time to get the proper documents, so it is advisable to avoid buying art if you are visiting Russia for a short time.
Women should cover their heads with a scarf in Orthodox churches, if it is an active church.
Travelers are advised against all travel to Chechnya, Ingushetia and Dagestan, as well as all but essential travel to North Ossetia, Karachai-Cherkessia and Kabardino-Balkaria.
Avoid drinking water from the faucet, especially in St. Petersburg. The water leaving the purification plant is fine but the water pipe system is woefully outdated and the purified water is often contaminated with city ground water.
Budgeting
Accommodation
Budget – Some budget hotels can be found in Russia starting at $15 US per night. They may include free Wi-Fi and a private room.
Mid Range – Mid-range hotels start around $85 per night. They may include a restaurant, family rooms, and a lounge.
High End – Luxury hotels are priced at $200 – $300 per night. These hotels offer high-end amenities such as indoor pools, fitness centers, and spas.
Check out our favorite booking platforms Booking.com, Tripadvisor and Air B&B for the best deals on accommodation in Russia.
Food
Food:
Pelmeni – Pastry dumpling filled with meat.
Borscht –Soup made with beetroot.
Blini – Thin pancakes that resemble crepes.
Solyanka – Stew made with meat, pickles, onions, herbs, and spices.
Kvass –A beverage made from rye bread.
Plov – Seasoned rice with meat.
Okroshka soup – Made with yogurt, mayonnaise, or kvass.
Transportation
Getting to:
Flights: The main airports in Russia that have international flights include Sheremetyevo, Domodedovo, and Vnukovo. These airports receive flights from many countries, including Britain, Turkey, Egypt, Spin, France, and many more.
You can check for the best flights to Russia on Skyscanner.
Transportation:
Buses: In Russia, you can get around by bus at affordable prices. The general cost of bus fare in Russia is as low as $1.
Taxis/Uber: Taxis are available in almost every part of Russia. Some of the popular taxi services are Yandex Taxi, Taxi Moscow International, and Lingo Taxi. Taxi prices in Russia start from $13 for a distance of 1.5 KM.
Car Rental: In Russia, there are both local and international car rental services such as Avis, Europcar, Hertz, Sixt, Prokat Auto, and Arenda Car. On average, a rental car in Russia costs $45 a day.
You can also compare prices here.
Places to Stay
Four Seasons Hotel Moscow – Located just steps from Red Square, this hotel offers luxury accommodation and many incredible amenities for travelers.
Kempinski Hotel Moika – This is a great place to stay in Zenit St Petersburg. The hotel offers warmly decorated rooms, entertainment facilities, among many other amenities.
Vysotskiy – This is one of the best hotels for tourists in Yekaterinburg. It offers genteel rooms, suites, city views and spa.
Packing Tips
Layers – You could possibly be sweating all afternoon and then be freezing by nightfall! Make sure to stock up on the layers. If you plan on heading to Russia during the winter make sure to pack the winter essentials: Warm, waterproof, fleece-lined boots big enough to wear with heavy wool socks, hat, waterproof gloves and thermal long underwear!
Classic Basic items – You do not need to be a fashionista to blend in. The key is in embracing neutral toned items that can be mixed and matched easily. Avoid logos, baseball caps, shorts, hoodies, flip-flops and running shoes as these items scream tourist!
Rain Essentials – the weather can be a little unpredictable so make sure to pack a lightweight easily compacted waterproof/windproof jacket and a pair of waterproof boots.
Personal Safety products – Certain areas in Moscow and St. Petersburg are known as pickpocket hotspots. Before leaving for your trip, make sure to pack some personal safety products, like money belts and locks, so that you can keep your valuables safe on your trip.
See our packing tips: packing tips
When to Go
Russia has a largely continental climate because of its sheer size with warm to hot dry summers and cold winters with temperatures of -30°C and lower and sometimes heavy snowfall.
In Moscow and St. Petersburg the first snow usually falls in late November and stays till early April. The average winter temperature is about -10°C. Much of the country experiences only two main seasons: summer and winter.
Things to Do
Adventure
Climbing Mt Elbrus – You don't have to pay a fee to conquer the 5640m European peak.
Hiking in the Altai Region –The region has incredible spots for hiking and beautiful scenery.
Culture
Moscow Kremlin – Features cathedrals built in the 15th and 16th centuries.
Hermitage Museum – Features over 3 million art and culture exhibitions.
Attend a concert – You'll enjoy a stunning performance at the Moscow International Performing Arts Center.
Sights
The Magnificent Moscow Metro – the metro system is more of an art deco design project than a transport hub.
The Astrakhan Kremlin – Located on the banks of the Volga River ever so close to the Caspian Sea, this pleasant waterfront city boasts a bustling boardwalk complete with jugglers, rollerbladers, performers and vendors.
Booking Resources
Whenever we travel to we make sure to start with these companies.
We have tried a lot of different ones over the years and all of these have consistently proven to be the best when it comes to offering great prices.
We have used every one of these personally and continue to do so.
Booking.com: This is our go site to when comparing prices for accommodation. It is usually the has the cheapest prices, not to mention you get free cancellation and you are guaranteed the best price.
Trip Advisor: What we like about Trip Advisor is that we can look at all the reviews and then book our accommodation.
Air BnB: Airbnb is the main search engine we use when we are looking for a home or apartment rental. It is the best way to stay in areas that offer a more local feel.
Skyscanner: This is the first place we check for flights. It consistently comes back with the cheapest and best options. It allows us to compare a lot of airlines to get the best price.
Hostelworld: With one of the largest databases of hostels in the world, Hostelworld is the go-to site when you are looking for budget accommodation.
Rome 2 Rio: If you want to see how to get somewhere by plane, train, bus, ferry or car Rome2Rio lays it all out for you as well as related costs. I love how they show it all to you on a Google Map and it works offline.
Get Your Guide: For all your day trip and city guide needs, we use Get Your Guide. It has the world's largest collection of things to do with more than 30,000 activities in 7500 destinations.
World Nomads Insurance: When traveling you should always have travel insurance. We do.
Related