What it's really like to travel on an Indian passport. One couple shares the trials and tribulations of traveling the world with an Indian Passport and how they've overcome the restrictions.
Passport Curse
The sun is shining bright in London these days. I say it with stark astonishment, because as most of you would know, it's a rarity, at least so early in the year. Along with the sunshine come cheerful faces, happy thoughts, and endless discussions between friends about the upcoming holidays.
Last weekend Savi and I met our British friends, who suggested we all go for an impromptu weekend trip to Spain – the weather would be amazing and it would be perfect for the long weekend.
On the mere mention of Spain, most people would conjure up images of scrumptious tapas, scorching sun, and pristine beaches.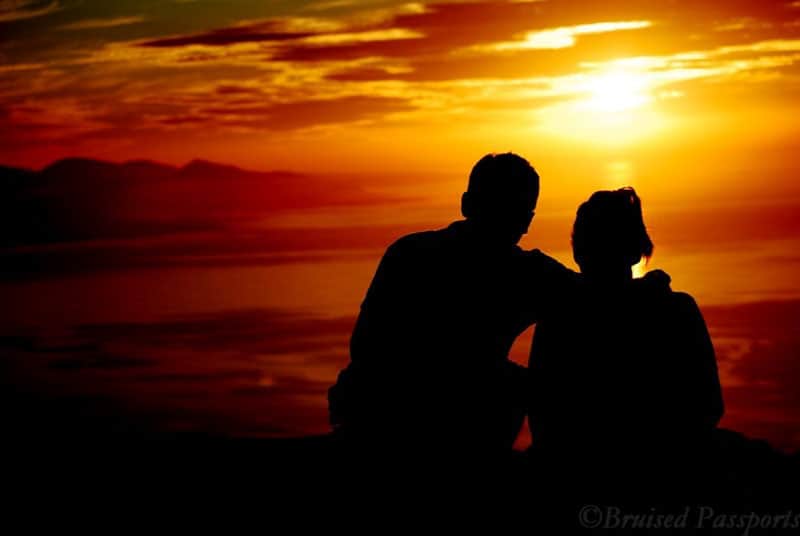 Not us – far from it! The first words that came out of our mouths were 'Sorry' guys, we don't have a visa and unfortunately, we won't get one in the next couple of weeks even if we applied today' – An all too familiar thought in our lives.
What followed that evening was a string of questions from our astonished friends, for a visa is usually the last thing they would think about when visiting most countries in the world.
This would be a perfect time to have a look at our passports: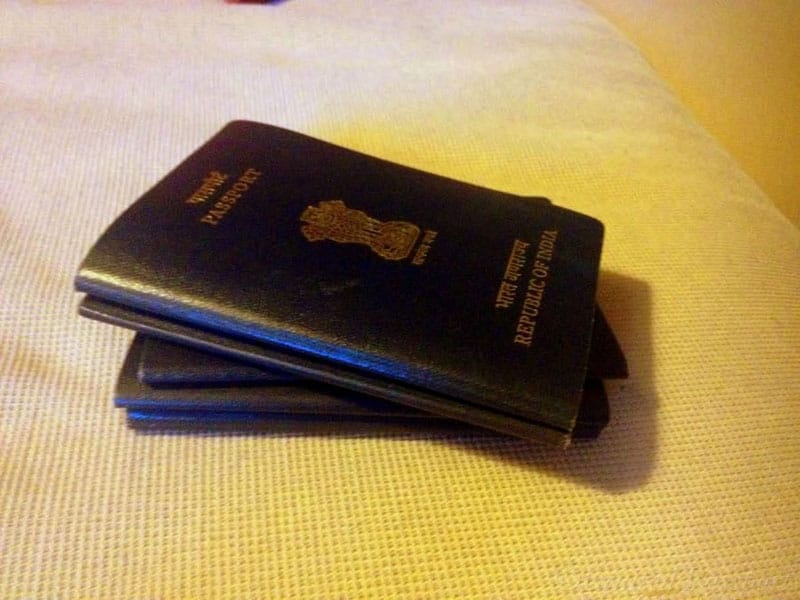 Yes, that's 5 little booklets just for the two of us. The sixth one is currently on its way. That's a total of 300 pages of visas and immigration stamps between two people. That might come across as insane to many people, but for Savi and I (and many other travel enthusiasts out there who travel on Indian passports), it's a fact of life.
Our travel plans usually begin with the almighty visa applications. Hours are spent researching document requirements for the country we are going to visit since each country has its own set of stringent rules.
A meticulous stack of forms, salary slips, tax statements, approval of leave from employer, and proof of sufficient funds follows. In addition to this, we bid farewell to hard-earned money, sometimes as much as £200, just to visit a new country for a week. But the seemingly unending paperwork and obnoxious expenses are just the proverbial tips of the iceberg.
A visa is never guaranteed and the anxious wait for the outcome is excruciating. It can take anywhere between 2 days to a month and it's usually weeks after initiating a travel plan that we finally start visualising ourselves watching mesmerising sights in some remote corner of the world: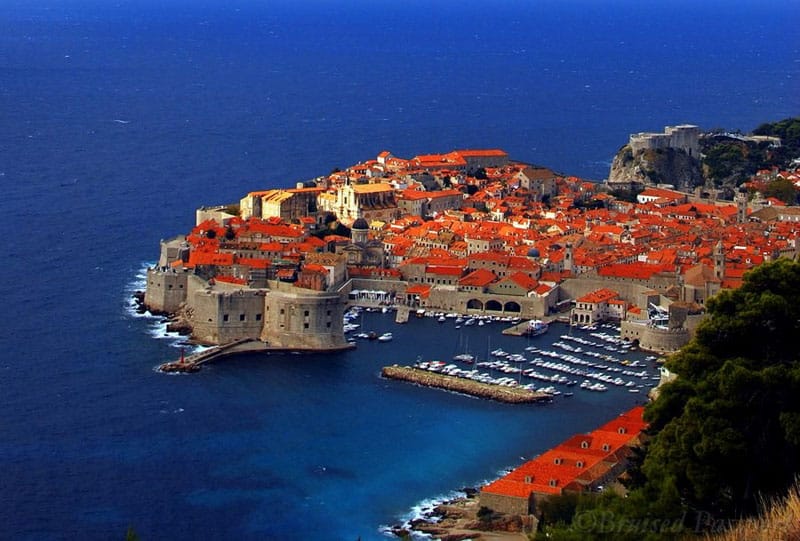 But this is NOT a story of discontent; it's a story of smiles, happiness, and making the best of what you have to fulfil your dream of exploring the world 🙂
When Life Gives You Lemons, Make Lemonade
It might be the biggest cliché in the world but the visa issue, like anything else in the world, is a matter of perspective. It's true that complex visa requirements prevent a lot of Indians from travelling extensively. But Savi and I have never let that deter us from following our passion – Travel.
We're both glass full kinda' people, so we've learnt to grin and find ways of dealing with this logistical nightmare. In 2008, we moved to London so that we could experience a new city, a new culture, and be in the midst of the travel action. Since then we've visited over 250 cities in 40 countries in Europe, Asia, and Africa.
There are very few countries that issue visas on arrival for Indian passport holders. We have learnt from our mistakes in the last 6 years when dealing with Embassies and Consulates, and can wax eloquent about visa processes and requirements for different countries – something we are not particularly proud of ;-).
Over the years, we've come to terms with the fact that we will have to work harder than many people in the world to travel. That said, there must be millions of people out there who have to work harder than us to make travel possible. You see, itís all about being content with what you have and constantly working towards what you desire, which for us, is travelling the world: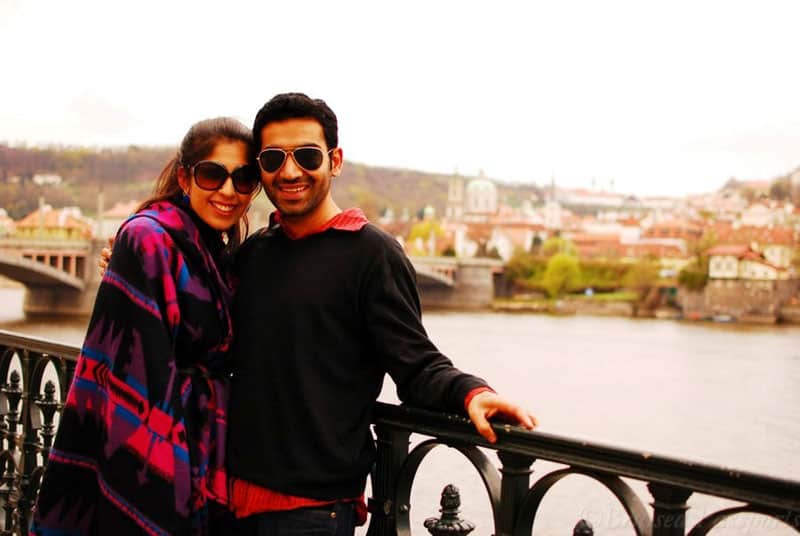 Visa Requirements
Another problem that we face with our Indian passports is that it's next to impossible to travel full-time in Europe, Americas, Australia, and most of Africa. Why you ask? That's because the first requirement for a visa application is substantial proof of employment, which means if you quit your job to travel full-time, you won't get a visa since you won't have a job. It's a vicious cycle.
But instead of feeling horrible about this, we have tailored our style of travelling to make up for the limitations that our Indian passport brings with it. We've made a conscious decision of opting for jobs that pay less than the average corporate job but are flexible and make it easy for us to take time off work.
In UK everybody gets 27 days of annual leave. Add to that a handful of bank holidays (public holidays) and a generous helping of 52 weekends that's a whopping 140 holidays in a year. We make sure we use as much of that as possible to travel to a new place.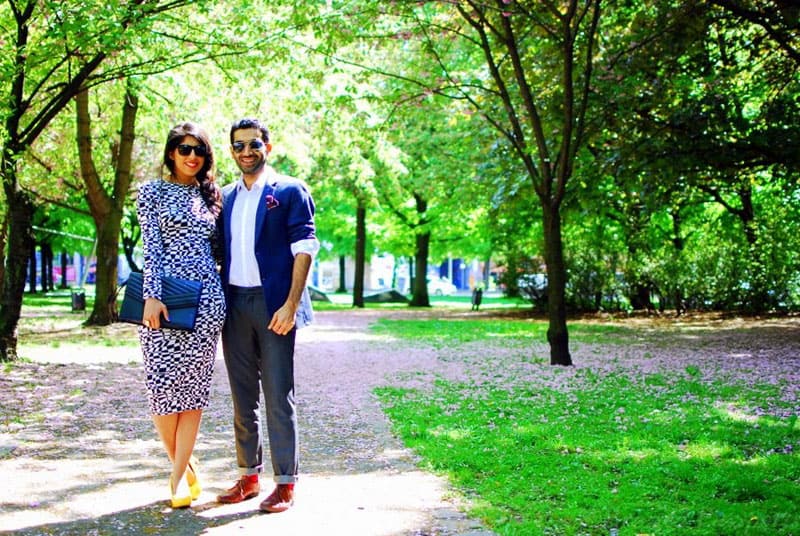 If we are unable to explore the place to our heart's content, we make sure we go back and discover more. Take Paris for instance, we have been there on long weekend breaks four times already and have compiled a list of things to do in Paris which reflects our style of discovering what a city has to offer ñ a blend of the famous tourist attractions (they are famous for a reason) and hidden gems.
At least five times a year, we go for long trips to far-away places. Days are spent going on long-winded road trips, absorbing the local culture, lazing on hidden beaches, and uncovering hidden gems.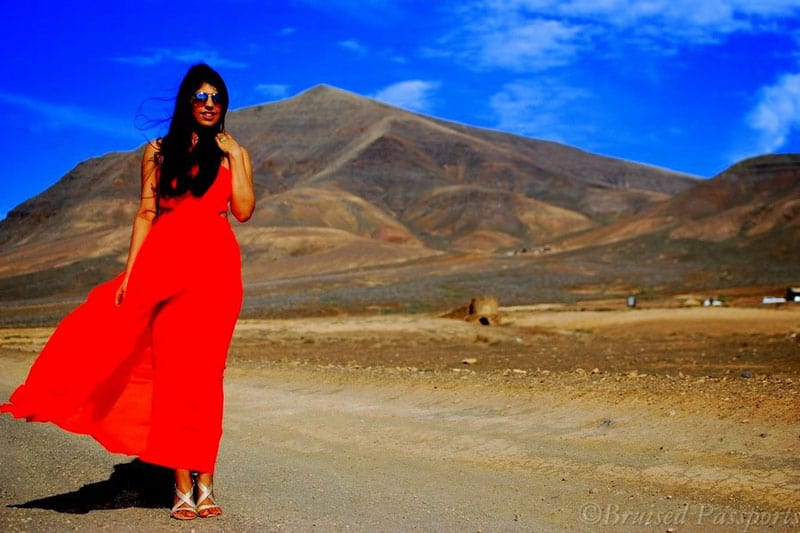 We might not be able to just pack a bag and set off on a journey around the world (however much we want it), but there is nothing that will stop us from seeing the world and all it has to offer. It's all about priorities – if you can dream about it, you can do it 🙂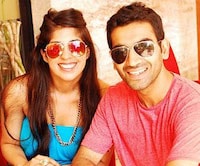 About Savi and Vid:
Savi and Vid are struck by incurable wanderlust. They have traveled to over 40 countries so far. Some of their most memorable experiences include driving with zebras in South Africa, caving in Austria, cavorting with bedouins in the Sahara, befriending soldiers in Israel, and partying in a nuclear bunker in the Czech Republic.
They blog about their travel and fashion adventures at Bruised Passports. You can follow Bruised Passports on Facebook, Twitter, and Instagram.
---
Read More:
Train Travel in India: Tips for Navigating Indian Railways
7 Hill Stations Near Delhi: Experience True India
In Search of the Royal Bengal Tigers of India
5 Experiences You Will Love in Arunachal Pradesh, India
SaveSave
SaveSave