It has been many a year since Dave and I celebrated Christmas on Christmas Day with our families. We always tend to be traveling during the winter months and have yet to put down any roots to start a regular holiday tradition.
Our holiday tradition has been to run away from Christmas at home and go somewhere else. Anywhere else.
We have been feeling a little blue this year. We are missing our Christmas at home with our families more than ever.
Maybe it is because we were too busy and working too hard this past summer .  We had many goals that we wanted to fulfill during our three months in Canada and we neglected the people that matter most in our lives.  Instead we had our noses in our computers and the summer months flew by. Before we knew it, we were leaving again and had only seen our family and friends a handful of times.
So here we are celebrating another Christmas by ourselves in yet another country.  This year it is Thailand and we will be kickboxing through the entire holidays. That will definitely help to take our minds off of not being at home.
To cheer ourselves up, we reminded ourselves just how much we enjoy our Christmases abroad.  We have always chosen to go away and our families now have their own traditions without us.  We will just have to make our own Christmas traditions and it looks like our tradition is going to be to travel through Christmas. It is what we have done for the past 10 years, no sense changing things now.  By revisiting our past Christmases, we are reminded just how natural it is for us to be away.
Look Where We have Spent some of our Past Christmases
Quebec City
Eating Fine Cuisine in Quebec City. By far the best place that we ever spent Christmas.  It was freezing and snowy and we had to walk around the city in our snowboarding pants and Sorel boots all bundled up in our down jackets, but it was beautiful.  Quebec City is the most beautiful city in Canada and the Christmas lights made us feel as if we were in a fairy tale.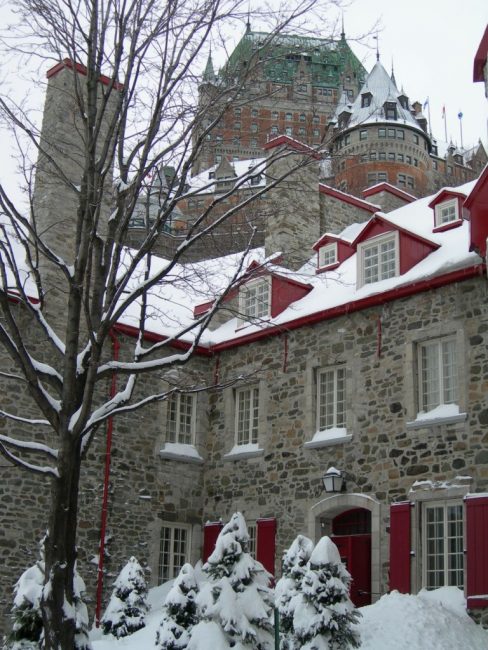 British Columbia
Skiing at Apex Resort in British Columbia. We were living in Vancouver at the time.  Our families lived in Ontario and we didn't have anything better to do, so we went skiing for Christmas.
Mont Tremblant
Snowboarding in Mont Tremblant, Quebec. We booked the cutest bed and breakfast over the Christmas holidays in Mont Tremblant village and spent Christmas Day on the slope.  The line ups were atrocious, because all of the hotels and timeshare resorts in the area were booked solid, but the conditions were perfect.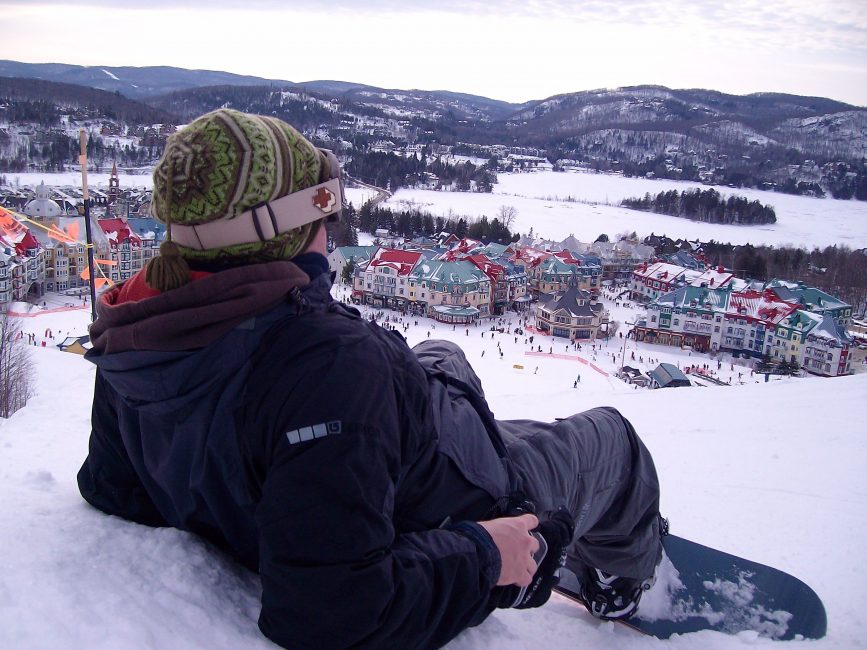 Quebec
Mont St. Anne, Quebec.  What were we thinking?  The weather was so cold that we couldn't stop for lunch or even a coffee.  If we stopped, we would never get ourselves back on the hill because of the intense chill.  At one point we were snowboarding in such white out conditions that we couldn't even see each other let alone any obstacles in our way.  We were pretty sure that a blizzard had come in while we were on the slopes.  We made it down to the chalet and spent the rest of the day sitting by the fire drinking wine.
Dominican Republic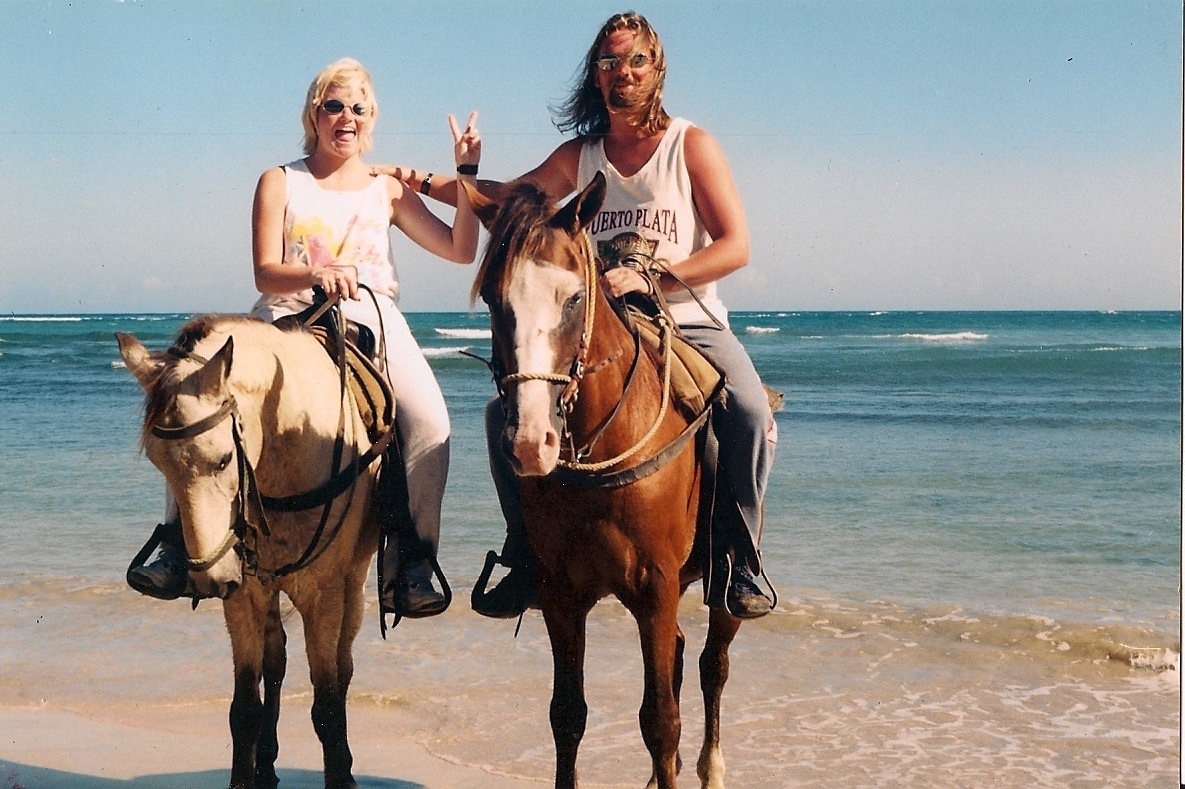 Chillaxin in The Dominican Republic. It was our first trip together off the Continent. It was our first time to the Caribbean and it was our first time at a beach resort.  We loved every minute of it. Someone brought a mini Christmas Tree along with them and brought it to the beach.  Everyone put their empty glasses and drink umbrellas under it like little Christmas presents when they were finished with them.
Mexico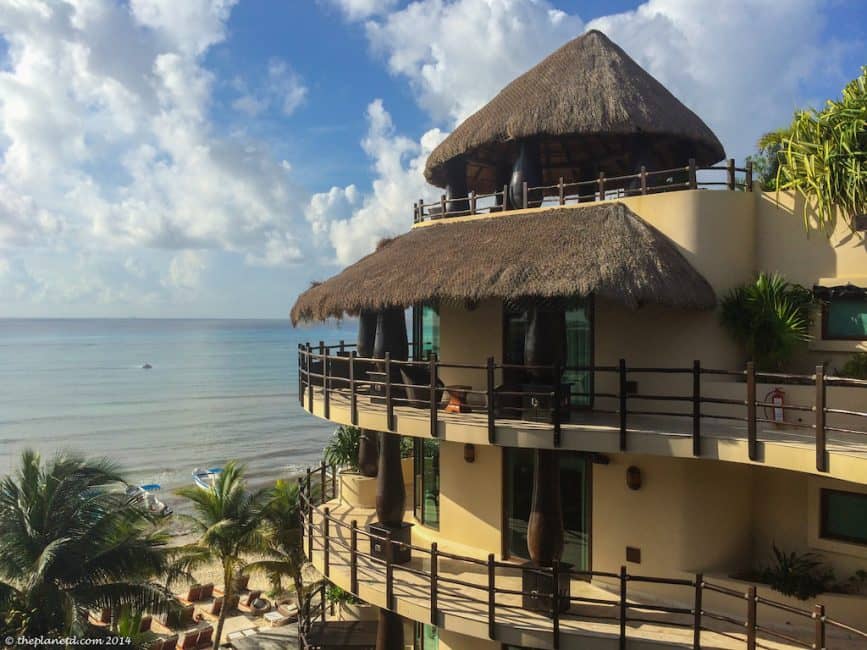 Suntanning in Mexico. We had both finished The Zone diet and were ready for some fun in the sun.  We stayed at the now infamous Barcello Maya Resort the year it opened. We found an amazing opening resort special and fell in love with Mexico.
Honduras
Scuba Diving in Honduras.  We spent a few months traveling and diving around Mexico and Central America and happened to be in Honduras working on our dive masters right around Christmas.  Not very festive, but a lot of fun.
Vietnam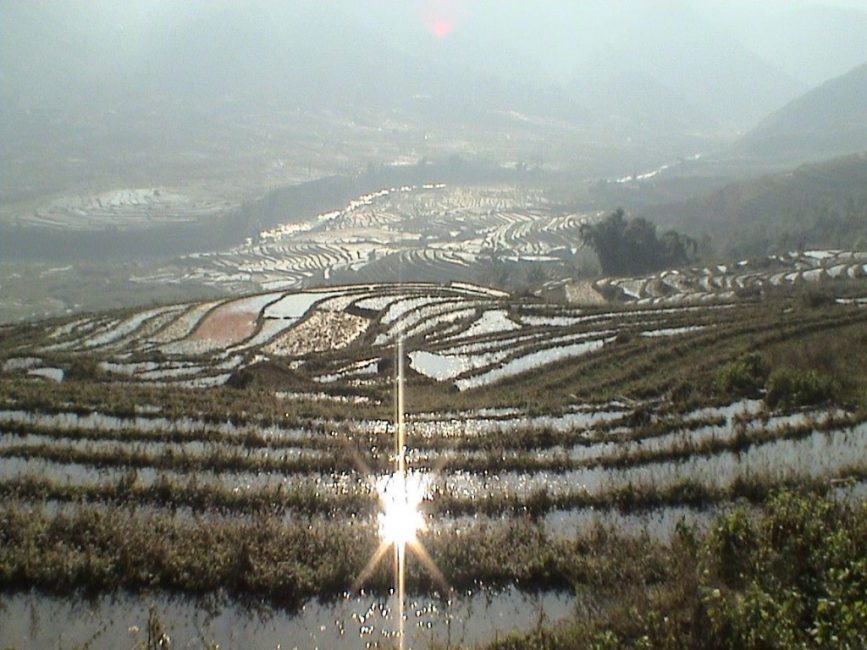 Overnight Train in Vietnam. We had just finished an amazing time in Sapa. The most beautiful place in Vietnam.  We trekked through the rice terraces and slept in homestays getting a feel for the hill tribe culture.  Christmas eve was spent on an overnight train back to Hanoi.  Christmas day was spent looking for a place to stay and then a very long afternoon nap.
India
Hotel Hunting in Mumbai India. We were terrible at planning our itinerary in India and ended up in Bombay 2 days before Christmas arriving from Kerala.  Everything was booked and we couldn't find a room.  We ended up having to spend a large chunk of cash on an upscale hotel and had to move on Boxing Day because they were fully booked.  We loved every minute though.  We stayed in bed curled up in our fluffy duvet and watched movies all day.
Rock Climbing in Thailand.  It was our first time to Thailand and we spend it climbing in Raleigh Beach with King Klimbers. This was the trip that changed our lives.  We've had the travel bug ever since.