Just a few small weeks after I found myself with the necessary freedom to embark on a trip I had coveted for such a long time, and I was in Argentina.
On the cab journey to my hotel in the early hours of the morning, I took everything in: the surroundings, the driver´s demeanour, the level of traffic, the motorway billboards…but after I checked into my hotel and took my first walk around Buenos Aires, I felt something shift physically when I lay down for some rest. I later discovered that the dizzying feeling and lack of balance I felt, along with the agonising pain coming from my ear was a result of a burst eardrum caused by flying while suffering with a throat infection.
The experience, and subsequent hospital visit, gave me something of a baptism of fire to the country – certainly after this I was unfazed by any other challenges that presented themselves, and I felt fresh and new and eager to explore the city once I had been examined and walked away with some wise words of advice and a bag full of antibiotics.
That night I was able to properly reflect on where I was, and I felt extremely privileged to be in Buenos Aires. My dorm room was huge and spacious with a vast and high ceiling, and I could step out on the balcony to be met by a fantastic view of the Avenida 9 de Julio in all of its hectic, lively glory.
After recovering from my strange ´health scare´ and upping my caffeine intake ten-fold with countless cafe con leches, I set out to explore some of the city´s sights. I wandered along street after street, taking in the bustle of the Microcentro and the creativity of the architecture. The towering presence of El Obelisco is a sight to behold in itself, but it is surrounded by countless other beautiful buildings, of which the Teatro Colon is arguably the most stunning.
The regular demonstrations taking place in Plaza de Mayo gave me a real insight into the political convictions of many Argentinians. Seeing so many people come together to speak out about something important to them for little other than pure principle was very sobering – it caused me to reflect on how few protests I have seen back home in the UK throughout my lifetime. I couldn't help but feel there was something special and important about expressing opinions and feelings for the sake of expressing them. So it may be that is disrupts schedules and unsettles some people, but it enables people to feel they have a voice and that they are using it.
My visit to the Cemeterio de la Recoleta was perhaps the most moving of all my experiences during the trip. It is difficult for me to describe the scale of it: row upon row upon row of elaborate tombs, each one entirely individual in its design.  The number of floral tributes which adorned the family vault of Eva Peron was something I found particularly overwhelming: over fifty years since her death, people there still regard her so highly they are moved to leave fresh flowers at her tomb.
In stark contrast to this visit was the trip I took the following day to San Telmo and La Boca. The home of tango in the city, and all things flamboyant, San Telmo was teeming with visitors, street performers and vendors of all kinds on the Sunday I visited. I loved wandering up and down the narrow streets, watching the many performances and mooching around the huge number of antique stalls, with everything from grandfather clocks to Mickey Mouse teaspoons on offer.
La Boca´s deprivation, alongside La Bombonera, home to their beloved Boca Juniors moved me: here was this area full of poverty, but its community was brought together by a universal love of a football club. The tango shows and parrillas along El Caminito, along with its colourfully decorated shop fronts and apartments gave me a similar feeling – La Boca makes up for in spirit what it may lack in material wealth.
I suppose at this stage of my Argentina experience, what struck me the most was the level and scale of contrast I had witnessed. There is poverty in so many quarters, but still it remains soulful and committed to passion and beauty – I think it is this above all else which caused me to fall for it in no small way.
Plan your own trip to Buenos Aires
Author Bio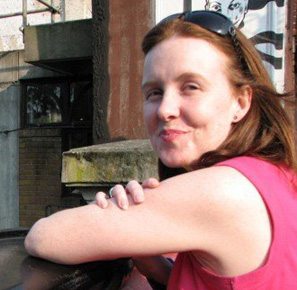 Rachael Dry is a freelance journalist, communications consultant and Blogger currently working as a broadcast journalist for commercial and BBC radio stations, and as a communications consultant in the public and private sectors. She spent a year travelling around the world and has since kept here wanderlust alive by traveling regularly overseas.Rachael visited Buenos Aires a few months ago in order to study Spanish.
You can read more about her time in Argentina and her other travels at Let the Free Bird Fly
Find her on Twitter at redrach51
LinkedIn – Rachael Dry – United Kingdom