Travel has changed a lot over the last decade or so. When we used to carry film and a paper notebook, we now bring every tech gadget we can find. These days travel is about sharing your memories in real time, catching the latest flick in the comfort of your hotel room in the evening and carrying every possible piece of equipment that will keep you connected and allow you to capture the best travel moments. For those who love technology as much as we do. Here's a round up of some of the best travel gadgets for tech lovers.
Even my retired parents are loving all the hottest and best travel gadgets on the market. They're lucky, because we are always up to date on what's hot and what's not, and  Dave and I give them the inside scoop on what items they should get. Since my parents are in the know, we thought we'd share our favourites with you too!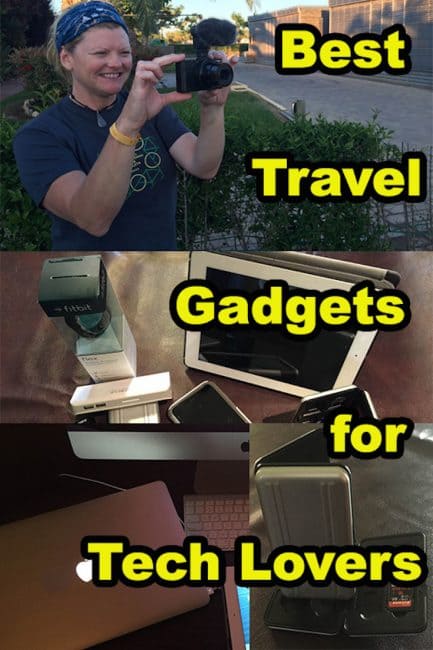 With Christmas fast approaching, we thought we'd highlight some of the best travel gadgets that you can buy for that tech lover on your list to keep them up to speed in the world of technology. If you are having a hard time figuring out what to buy, these products should do the trick.
Best Travel Gadgets for Tech Lovers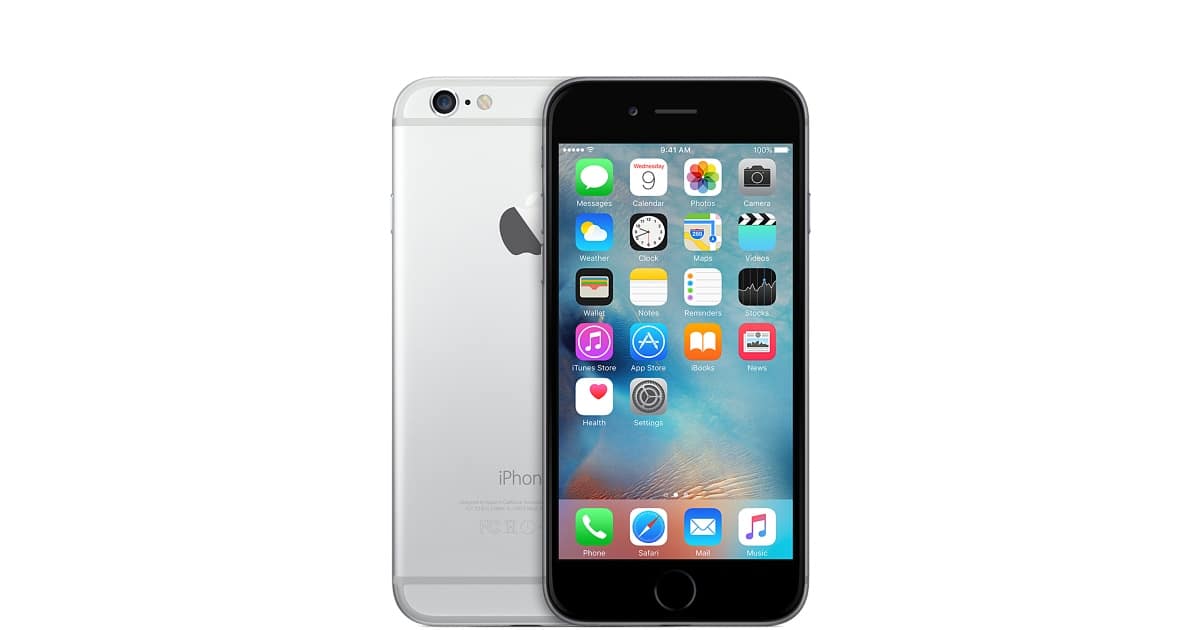 Macbook Pro, iPad, iPhone 6+ – That's a lot of Mac products yes, but before I introduced my dad to Apple, he wouldn't touch a computer. Once he saw how easy the operating system was to navigate on a mac, we couldn't get him off the computer. With all his products aligned to work together, he finds being online simple, easy and organized. And he jumps around from the computer to the iPad with ease. We are Mac people. We've honestly been approached by other companies offering us computers, smart phones and tablets to use and we've turned them down. Once you go Mac, you never go back.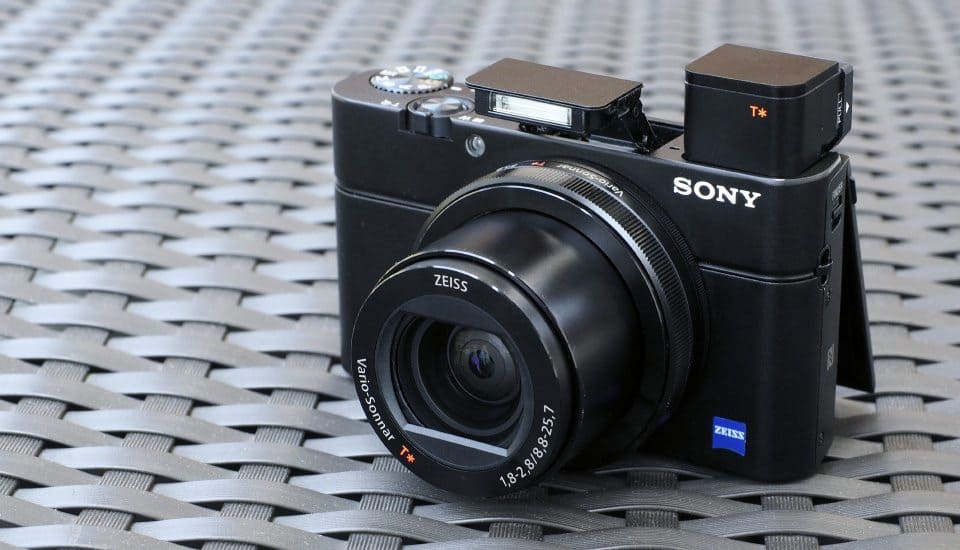 Sony RX 100 II Camera – Dave may use his Pro Camera Kit, but this point and shoot by Sony is all your dad will need. I use this for video and the image stabilization works beautifully. With Carl Zeiss lenses and 20.2 megapixels, you'll have professional-quality photos for a fraction of the price of other professional cameras. I love it. It's small, lightweight and easy to use. The Sony RX 100 II is a great addition to any travel gear list.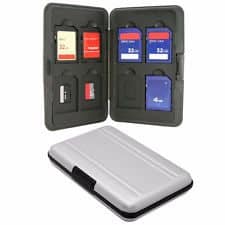 Memory Card Holder – If you are anything like us, you have a lot of different memory cards. We don't like to erase anything until our photos and videos are backed up but having memory cards loose in our luggage isn't an option either. Keep them organized with a memory card holder. This Power 2000 Aluminum Memory Card holder goes well with our Apple products and holds SD and MMC Memory cards snug as a bug.

External Battery Charger – Have you ever made a point of going into a coffee shop or restaurant just to use a plug to charge your smart phone or other travel gadgets? Well, if you get yourself a RavPower external battery charger you won't have to worry about missing calls or updating facebook during your travels ever again. With two USB ports you can charge two devices at once and it even charges iPads.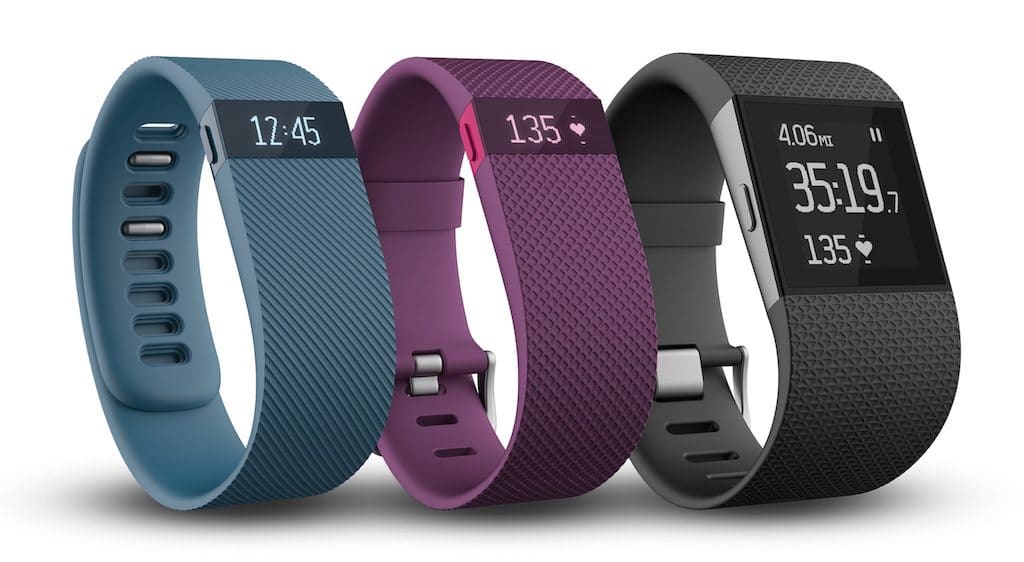 Fitbit – It's all the rage these days and we know why. Everyone needs to be accountable for something. Having your steps counted each day, motivates you to stay in shape and get active. I recently heard on the news that office workers need to focus on standing for at least 2 hours a day. Sitting at that computer every day is bad for your health, so get moving. The Fitbit counts your steps, your calories and measures your sleep patterns. Since Dave and I have started using one ,we've been making sure to get our 10,000 steps in per day and we're feeling healthier and happier because of it.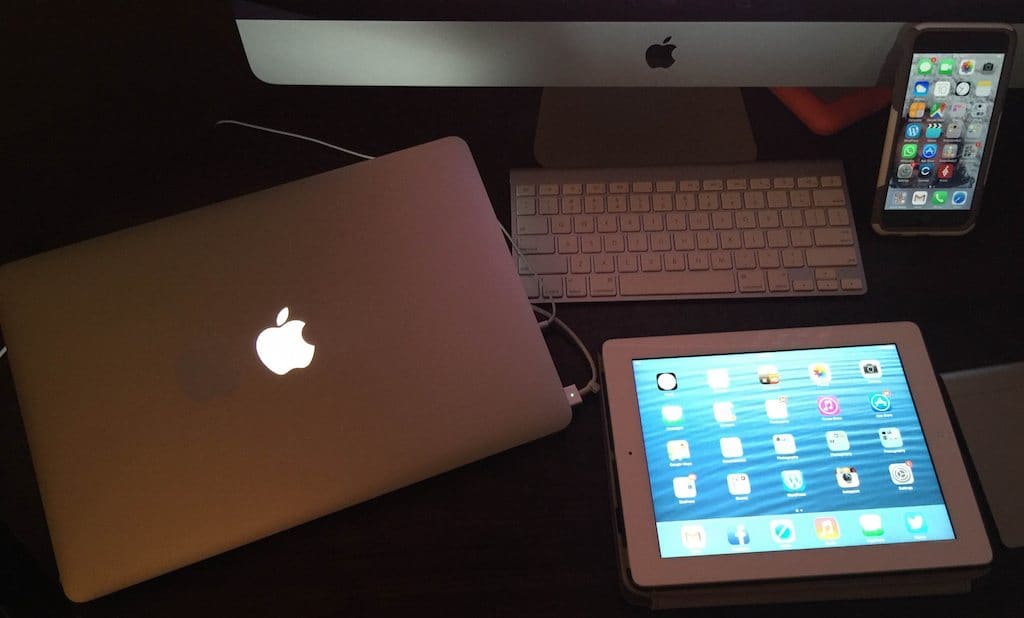 World travel adapter – If you travel a lot, you'll know what a pain it is rummaging through your adapters trying to find the right one for the next country. That's why Eagle Creeks world plug adapter works great. It's got everything you need in one compact plug. No more loose pieces of gear getting lost in the hotel room.

Petcube – my parents love their cat. They hate to leave him for even a few hours let alone a trip. The Petcube is the perfect travel gadget for pet lovers. I personally haven't tried this yet, but when doing research for Father's Day travel gadgets, this one shot to the top of my list. You can keep an eye on your pet, talk to your pet and even play with your pet with a laser pointer. Now that is cool.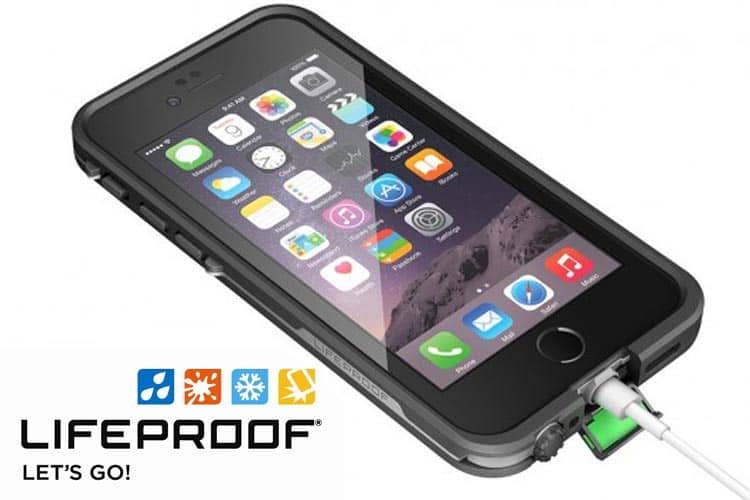 Lifeproof Waterproof Case – You spend a lot of money on your smartphone. Especially if you are like us and buy an unlocked iPhone 6+. We're spending more money on our phone than most people spend on a computer, so why wouldn't you take care of if. Lifeproof is the best case for your electronics making them waterproof and shock absorbent. If you drop your phone a lot like me or plan on doing water excursions or adventure travel, you'll want this case. I ruined a phone snowboarding in wet conditions in Whistler, if I would have had this case then, my phone would have been saved.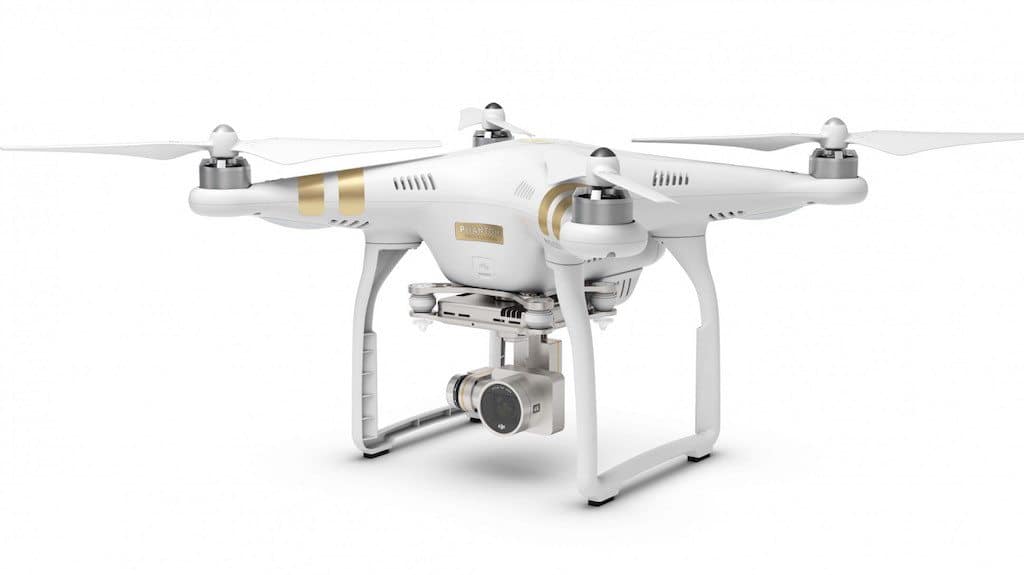 DJI Phanton 3 Drone – This is the ultimate travel gadget that Dave just bought. It's an excellent way to get a different perspective and point of view for all your travels. Adventure lovers will love it too! . GoPro has a drone too, you could put that GoPro that you just bought him on a drone and he can take aerial views of anything. Imagine being on vacation and taking an overhead view of your resort or having a drone follow along as you paddle down a river. Or what about setting a drone off in the air to photograph the magnificent landscape of the destination you are visit. The possibilities are endless. Just make sure to obey the law and learn how to fly it properly before putting it to the test in your travels.
So those are our choices for the latest travel gadgets on the market today.
Do you have some favourite travel gear that you can recommend?