Portugal has growing interest by all kinds of travellers. Cheap good food, warm weather, top-notch Atlantic beaches and welcoming people have turned this little Atlantic-bordered country into a tourist hotspot in Europe.
Fortunately, there are much more places to visit in Portugal than the major cities – Porto and Lisbon – and definitely much more than the overcrowded Algarve.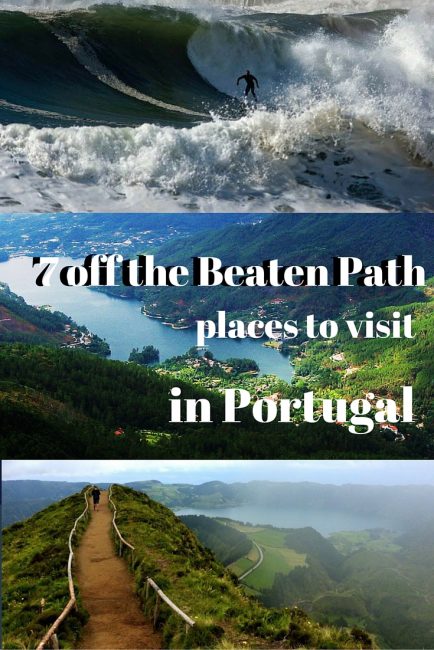 Many places still are off the beaten tourist track and remain as authentic as they've ever been. Well, at least for now!
Here is my top 7 off the Beaten Travel Places to Visit in Portugal
1 – Nazaré
Nazaré is the most traditional fishing village in Portugal. Located at approximately in the mid-point of its Atlantic coast, it conveys historic and colorful traditions (including women with 7 skirts).
If you are into surf, the wild Atlantic waves and the huge community of surf camps should make a perfect fit. Seafood and fish are to die for.
Nazaré is also (surprisingly!) a good spot for party. My best New Years' Eve ever was right on its main beach. When the clock stroke midnight, a huge fireworks show combined with electronic music lightened the entire beach and marked the start of a memorable party throughout the night.
Traveling to Portugal? Check out how to explore Lisbon under 5 Euro
2 – São Miguel island
São Miguel is the largest island in the Azores archipelago, in the mid-North Atlantic ocean. This group of volcanic islands is a true gem for nature lovers, with lots of opportunities to its explore lakes, cliffs and hot springs.
In São Miguel in particular, the spectacular sceneries of Lagoa do Fogo and Sete Cidades are not to be missed. Check out a detailed guide of what to see and do in São Miguel island.
The best thing is that flight tickets were prohibitive until very recently (2015), which means the masses are still yet to discover this natural paradise. The best time to dash to Azores is now.
Visiting Portugal? See how to travel Lisbon for Under 5 Euros!
3 – Comporta
Just one hour away from Lisbon, this off-the-radar village is well-known by locals as a top-notch beach destination. There is an unique vibe of unpretentiousness combined with hip elegance in Comporta. José Mourinho and Monaco's Royal Family, who are rumoured to own several properties in here, will surely agree.
The 13km-long strip of golden sand situated at the heel of Tróia's peninsula is backed by dense forest and rice fields. It's a lovely setting that adds more to the feeling of holiday getaway.
This zen state won't likely last much longer. Make sure you visit Comporta while the two five-star hotels and the golf courses are yet to be built.
4 – Gerês National Park
The Peneda-Gerês National Park is located in the extreme north-east of the country and displays an area of 70,000 metric acres of wild vegetation, scenic waterfalls and rapidly flowing small rivers.
It's the ideal place to try some outdoor adventures like zip-lining, rafting, canyoning, rock-climbing or simply go for a walk on nature.
5 – Óbidos
Óbidos is living heritage. This old village is a maze of cobbled-stone medieval streets, quaint handicrafts shops and bakeries that create othing but a lovely setting. Walking the surrounding walls gives a completely different perspective on the city (on one side) and to the hills (in the other). and cover with beautiful handicrafts shops around the narrow streets.
While Óbidos can still considered off the beaten track destination, it can get busy during the July and August months. Try to go on the low season or early in the morning to have the whole walls for yourself. Ah! And don't forget to try the local speciality, ginja: ginger in edible chocolate cups.
6 – Southwest Alentejo
This little-known region actually holds Europe's largest coastal natural park and my favourite place in Portugal to spend my summer holidays.
Alentejo's coastline has endless wild Atlantic beaches alternating with quaint fishing villages and rocky cliffs. Some places are not to be missed:
Odeceixe: its wide awe-inspiring beach is a reason to visit by itself
Porto Covo: lovely small village with great food, just 5-min away from idilic beaches with turquoise waters
Arrifana: looks more like a cove/bay due to the tall cliffs backing up the strip of golden sand
If you ask me, this is one of the best-kept secrets in Europe and makes the perfect itinerary for a road trip in Portugal.
7 -Berlenga
This is as much as off the beaten track you can go in Portugal and you won't be disappointed. 10km offshore – or an 30 min-long bumpy boat ride – from the Peniche region, lie the Berlengas islands. The largest one (Berlenga) has an area of only two and a half square kilometers, but what it lacks in size, it compensates for in wild beauty.
The whole island is a nature reserve and home to many protected species of plants and birds. You can expect several bays with turqoise waters, impressive rough cliffs and remote beaches you'll share exclusively with seagulls. Around the island there are many ship wrecks, which makes diving or even snorkeling an interesting option.
Portuguese people are very keen on their own traditions and nothing would make their heart more broken than seeing it all washed way by the tourism of masses.
It's refreshing to know that despite this apparent inevitable friendly invasion of tourists in Portugal, there are still many authentic places where you can experience the true portuguese essence.
Anyway, just in case, I strongly suggest you to explore the off the beaten track Portugal sooner than later!
Author Bio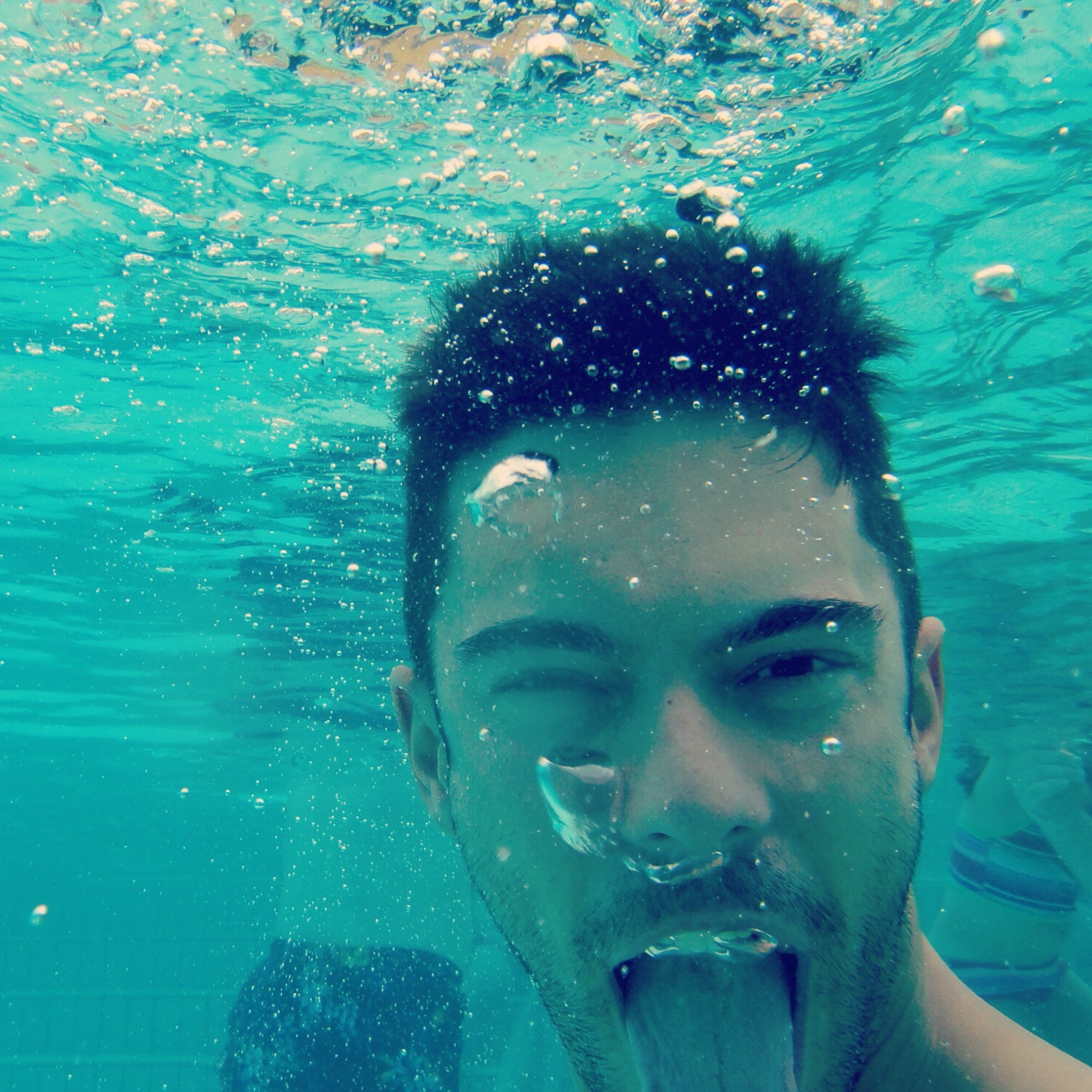 Hey there, I'm Bruno and I am a digital geek passionate about travelling. On my travel blog Geeky Explorer I share geeky technology tips and insider travel advice to make everyone feel like a travel smart. My favourite concept is value-for-money and this is what I always seek on my travels. Oh I also love llamas and fries.
Get in touch with me on my website Geeky Explorer or on the social media accounts: Instagram, Facebook and Pinterest.