Have you ever watched a Muay Thai match in Thailand?
We were lucky enough to be in Chang Mai several years ago to watch a major championship match. We didn't know the first thing about Muay Thai Kickboxing then.
What we remember the most about that match six years ago is the ceremony that happened at the beginning of each match. It is called the Wai Kru Ceremony.
What is a Wai Kru Ceremony?
Wai Kru means respect to the teacher.
At the beginning of each match, fighters walked around the ring praying and pulsing to the beat.
We thought that since the people of Thailand are very spiritual and that they must be doing a prayer before each match.
But we have since learned that Wai Kru is performed before each match to pay respect to the fighter's teachers.
Wai Kru is also meant to pay respect to the trainers and fighters that have come before them and to those coming after.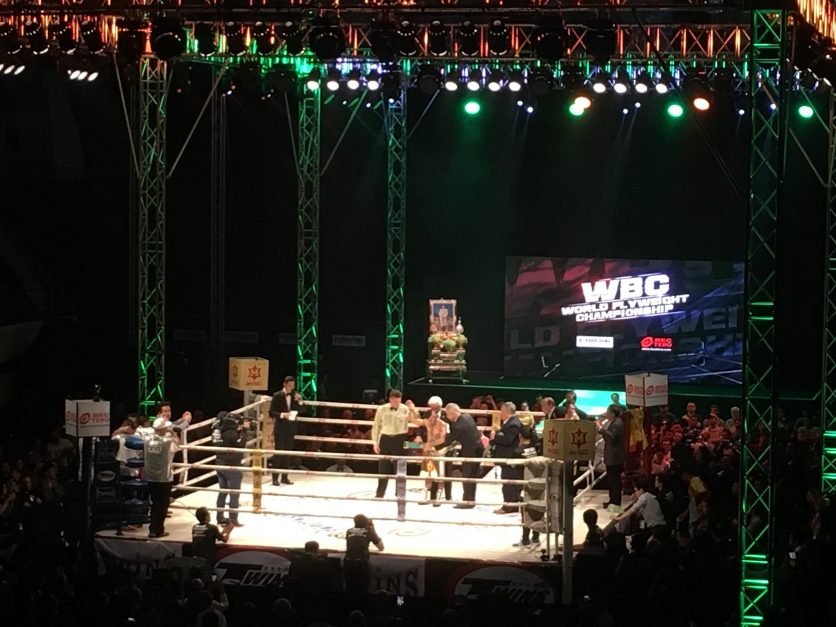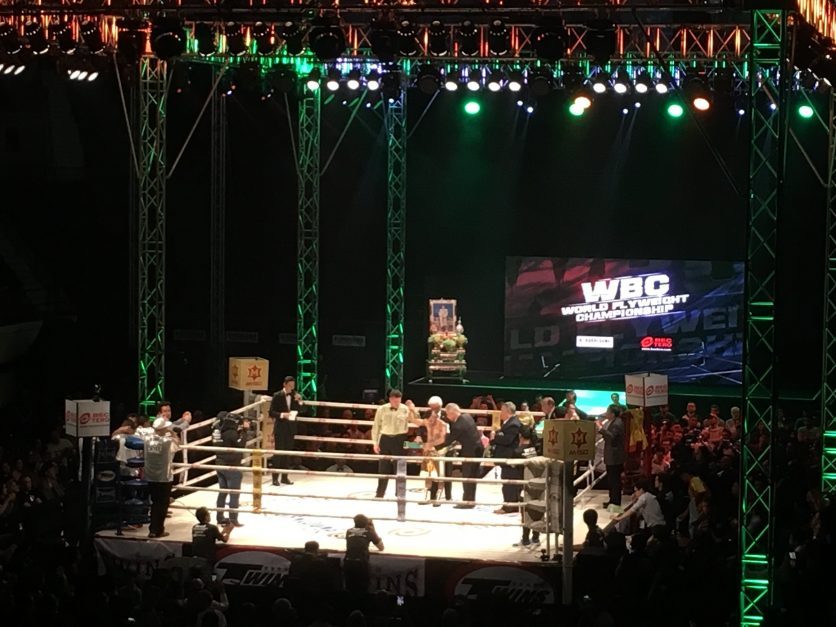 An Example of Fighter Performing Wai Kru at the beginning of a fight: Courtesy of DanielCorvino
Anyone is allowed to perform the Wai Kru.
It doesn't break any rules or disrespect for a foreigner to learn Wai Kru and it is compulsory to perform the ritual by each boxer before each fight.
Hence, we learn the Wai Kru at the gym we trained for Muay Thai.
Every Thursday the final portion of our Muay Thai class breaks into groups follow our an instructor who leads us through the Wai Kru ceremony.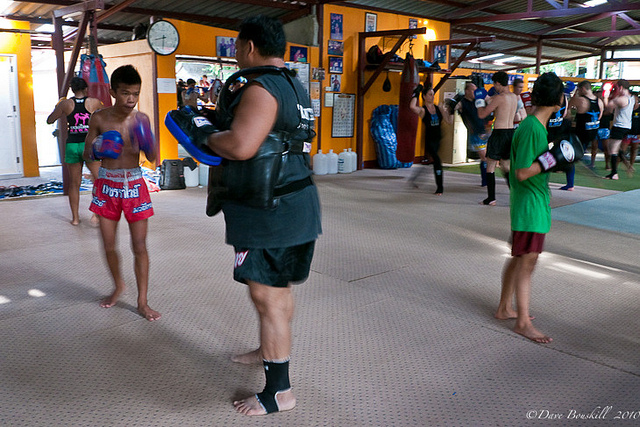 Following the Wai Kru choreography was mesmerizing.
I listened to the beat, and followed along. For the first time here at Rawai Muay Thai I heard the words, "Good, Good." I was finally doing something right!
I can see how not only this routine pays respect to the teacher, it is also a perfect way to meditate and focus before the fight.
The Wai Kru Ritual
The Fighter circles the ring, bowing in prayer to each corner.
He then moves to the centre of the ring where he circles three times and then bows on his knees to each of the four sides of the ring.
All this is done to the music with other hand gestures and positions.
After the centre ring, we walk to each side of the ring crossing at the centre in steps of three with the fourth being a leg raise and rotate. This takes us to the edge of the ring where we circle our arms to the front, curling our hands in a twirling motion before putting them to our heads in prayer.
We end with a pulsating walk to our own corner with a final bow and another to the the centre before starting to fight.
Finishing up the Day after Wai Kru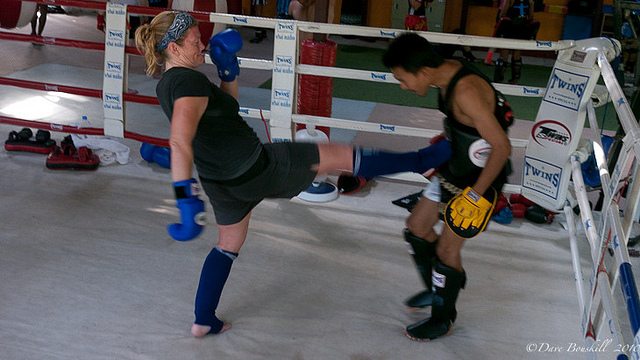 There's no getting out of this gym early. If you caught on to the Wai Kru too quickly, you are heading to the bags for more work.
100 Side Kicks!
100 Front Kicks!
100 Situps!
Stretch!
Okay, now you can rest.
Costs for Muay Thai Training in Raway Muay Thai:
Bungalows At Rawai Muay Thai on the Premises
Delux with Air conditioning:
Weekly Rate: 5000 Baht ($166 Can/US) that is only $23 per day
Daily Rate: 1000 Baht ($33 Can/US)
Shared Twin Rooms – Fan Only
Weekly Rate: 1500 Baht ($50 Can/US) per person that is $7 per day
Daily Rate: 300 Baht ($10 Can/US) per person
Training
3000 Baht ($100 US/Can) per week- $14 per day.
500 Baht ($16 US/Can) per day
Training includes:
up to 3 group classes per day.
Classes are two hours in length.
Unlimited use of weights, and training machines.
1 USD and CAD = 30 Baht