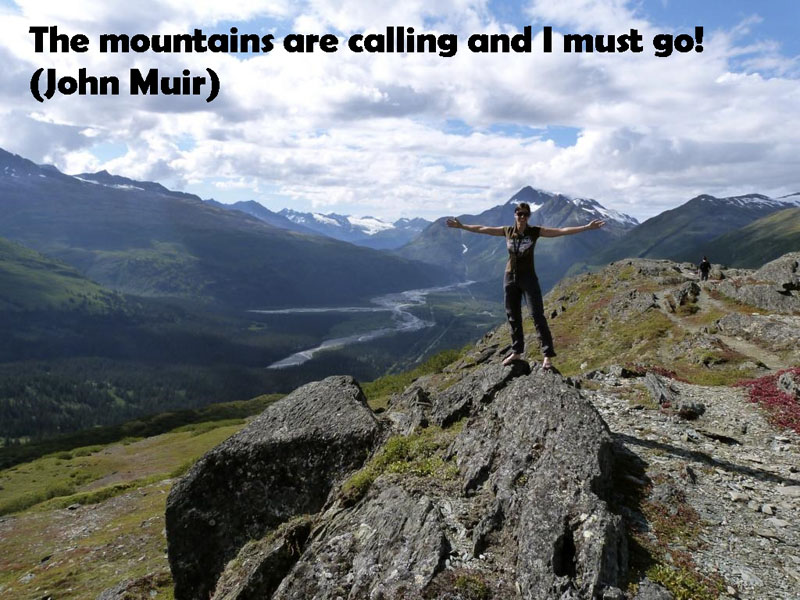 Freedom is a pretty 'big' term. It has been following me since I started thinking.
First there were the little things: I wanted to decide on my own what to wear in the morning. I wanted to feel free and was looking forward to any excursion we had at school, I wanted to see and experience different things.
Of course as a teenager different aspects came up: the freedom to decide when and where I was meeting my friends, but also the political aspect of freedom: the freedom of speech, the freedom to demonstrate for what I believed in.
Then I was free to decide what I wanted to study and which university I wanted to go to. In my home country, we didn't have fees to attend school and I could pretty much decide what courses I wanted to attend and which subjects I was interested in.
The thing about freedom and traveling
Thanks to an additional grant I had enough money to start traveling: the freedom to travel, to explore new countries and cultures. I was free to dream about my future and new ideas.
Watch a short video about my recent road trip:
[responsive-video identifier="Tky0pcwF654″]
The thing about freedom started to change when I had my first full-time job. Suddenly I had a boss who could decide which direction to follow in a project. Suddenly I had hardly any time about deciding on my dinner – I was working hard. Suddenly I had to pay a lot of bills and put money aside for retirement as parents, friends and insurance consultants told me that this was necessary.
My freedom to decide what was good for me was shrinking. I started giving up freedom for security. And so did most of my friends. The days of trying, exploring and dreaming seemed to be far away and daily routines and a structured life were taking over.
And everyone seemed to direct their freedom of choices towards very little things: I could decide if I wanted to wear the black or grey business costume to work, I could decide about the color of the new tiles for the bathroom and I had the freedom of choice between lactose-free or fat-free yoghurt in the supermarket.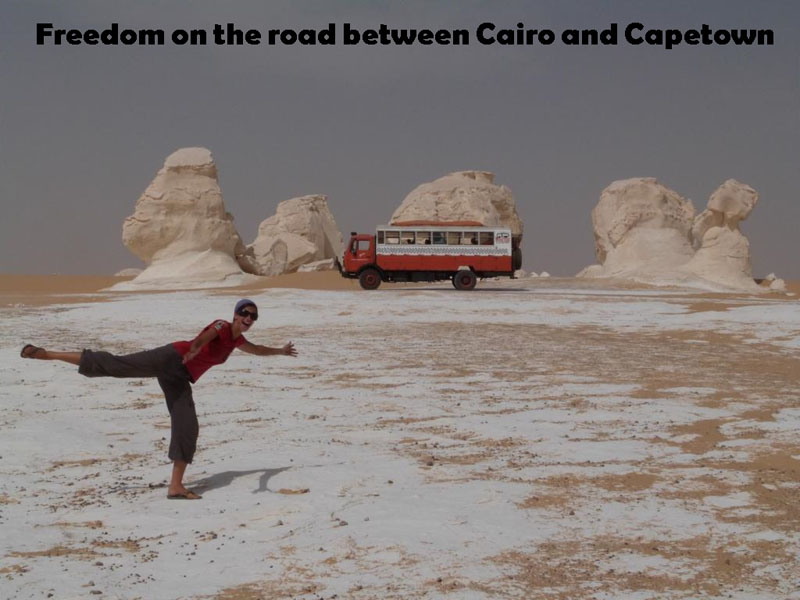 Travel to West Africa
…Until I decided to take a half-year career break and travel independently in West Africa. After almost six years in an office job, I was desperate for new challenges. Guess what: I was gaining back freedom: new cultures, different lifestyles and opinions.
I found out that people from Ghana and Cameroon were still smiling – without a retirement fund. I also found out that just traveling without a purpose wasn't my cup of tea (despite the financial aspect of running out of money at some point).
But I couldn't go back to my old office job. I was 'suffering' from a severe overdose of freedom and it felt so good!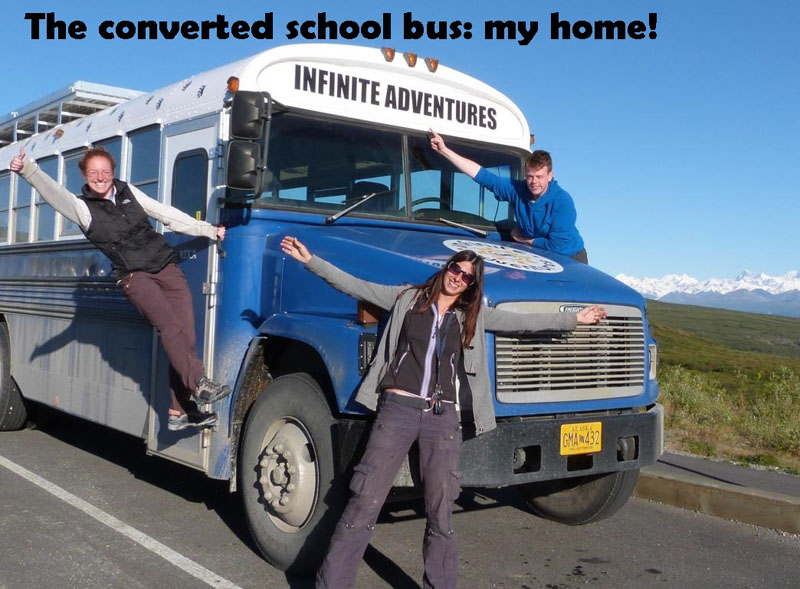 New Job
I decided to funnel my new freedom into a new job. I applied for a job as a tour leader and driver for an overland- and adventure company. I trained driving big overland trucks and learned a few mechanical tricks and off I went back on the road between Cairo and Cape Town as well as Rio de Janeiro and Quito.
Since then I haven't gone back into secure and well-known patterns: being out of my comfort zone was addictive. I found a husband while traveling the world and we started our own adventure company.
The last two summers have been epic trips from Arizona to Alaska: spending most of my time outside in the wilderness. If your dreams don't scare you, they are not big enough!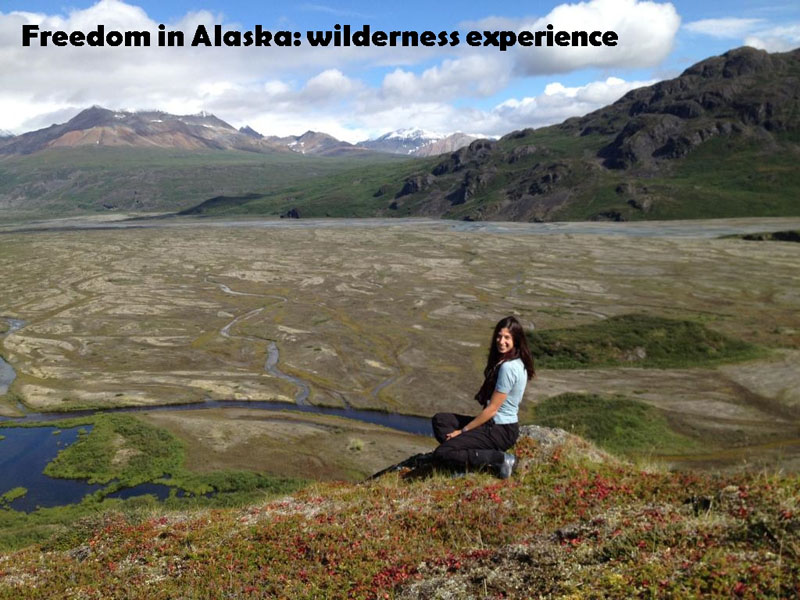 Bio
Natalie: Left Germany end of 2010 to backpack West Africa. After feeling the freedom of the road applied for a tour leading job and since then has been driving overland trucks from Cairo to Cape Town and Rio de Janeiro to Quito. After remodeling an old school bus into an ultimate overland vehicle and starting her on adventure company together with Dave (who she met traveling and working in Africa) Natalie is on the road again: This time to enjoy the beauty and wilderness of Alaska with like-minded people.
Read More
The Fear of Travel: A Fireside Chat with Rick Steves
Why I Travel for Food And So Should You
Off the Beaten Track: Paddling Through the Pantanal in Brazil
You Might Also Enjoy