It is day two of Media week at the PlanetD.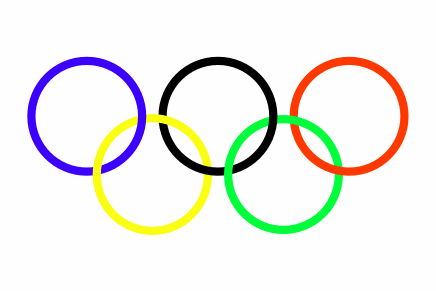 There have been some amazing sporting events this past month that we have been following and it inspired me to write about the awesome events around the world that inspire people to travel.  Television has creative coverage these days.  Helicopters sweep down on scenery as they cover a sporting event, special correspondents are sent out to regions of the host country to share its famous sites with the world and opening and closing ceremonies showcase the best of what each country has to offer.
It is no wonder that Sporting events are bringing the world together.  As we root for our favorite teams, we learn about other cultures and the history of their land.  We are overwhelmed with incredible scenery and fascinating locations.  One of our favorite things about watching world sporting events is to learn about each place in between commercials or during a short break from the action.
Here is a list of Sporting Events that inspire people to travel.
Calgary Stampede – Rodeo's biggest event, the Calgary Stampede is every cowboys dream to win.  Bull Riding, calf roping and barrel racing are just a few of the events that make people want to mosey on out to Alberta Canada and join a trail ride or cattle drive.  You don't have to camp out on the range though, Calgary is a world class city why not stay in a Calgary Boutique Hotel while you play urban cowboy for a while.  When we watch the stampede and see everyone in their cowboy hats and boots, it makes me want to head out west to work on a ranch.  Alberta is Canada's most beautiful province (in our humble opinion) and the Calgary Stampede is a spectacular showcase.
Tour de France – Going on right at this moment, the Tour de France makes the countryside of France and the surrounding areas look like the most beautiful place on earth.  An army (ok, not quite an army) of helicopters follow the mass of cyclist through the back roads of France.  The cameraman swoops down to capture panoramic views of the Alps, the Pyrannees and the lush green countryside.  We see historical castles and medieval towns while the commentators effortlessly tell of their history with barely a break in the action.  While watching the Tour de France, I just want to hop on a plane and get myself there to witness a part of this exciting test of human endurance and strength.
The World Cup – By far the most globally exciting event to take place every four years. Soccer (AKA football – and what we are going to call it for the remainder of this post) is the most universal sport on the planet. Every country is wild about football.  Even Canada and the United States are starting to see what all the fuss is about.  All nations are glued to their televisions as they watch their favorite player compete for their homeland.
Each host country receives unprecedented publicity.  This year, everyone was enthralled with seeing all that South Africa had to offer.  Commentators and television stations focus on the positive aspects of the country and showcase its beauty.  With 750 million people having their eyes on South Africa, there was bound to be some inspiration to travel there.
The Olympics – Winter or Summer, the Olympics are always a showcase for the host country.  Over the years I have watched the Olympics and always been inspired to travel to the host country.  There is a reason that nations try so hard to host the Olympics and boosts in tourism is the reason.   Television stations have segments in between events highlighting the top tourist destinations and lifestyle of the country and they do an amazing job making the viewer want to travel there.   What Canadian didn't shed a tear over Tom Brokaw's love letter to Canada? And how many people saw that around the world and immediately wanted to hop on a plane to see this amazing country.
Hawaiian Ironman – I have watched the Ironman since I was a kid and have wanted to go to Hawaii ever since.  The ariel shots of the Hawaiian coastline is a beach lovers dream.  Sweeping views of its volcanic mountains and lush landscape are a tourism boards dream.  Every Iron Man I have ever watched has had blue and sunny skies in Hawaii. How many people haven't dreamed of working hard for a couple of years to get themselves qualified for the Hawaiian Iron Man.  They don't care about a triathlon anywhere else, it is all about getting yourself to Hawaii.
What sporting event do you watch that makes you want to travel to a country?