These pictures of Nova Scotia will inspire you to explore Canada's beautiful east coast right now.
From Lunenberg to Peggy's Cove and The Cabot Trail to the Bay of Fundy, Nova Scotia is one of the most photogenic provinces in Canada. We've rounded up our best Nova Scotia photos taking the southern route from Halifax to Yarmouth and then continuing on to the Bay of Fundy and the Cabot Trail. These are not Nova Scotia stock photos; all of these Nova Scotia pictures are taken by Dave of The Planet D.
Pictures of Nova Scotia, Canada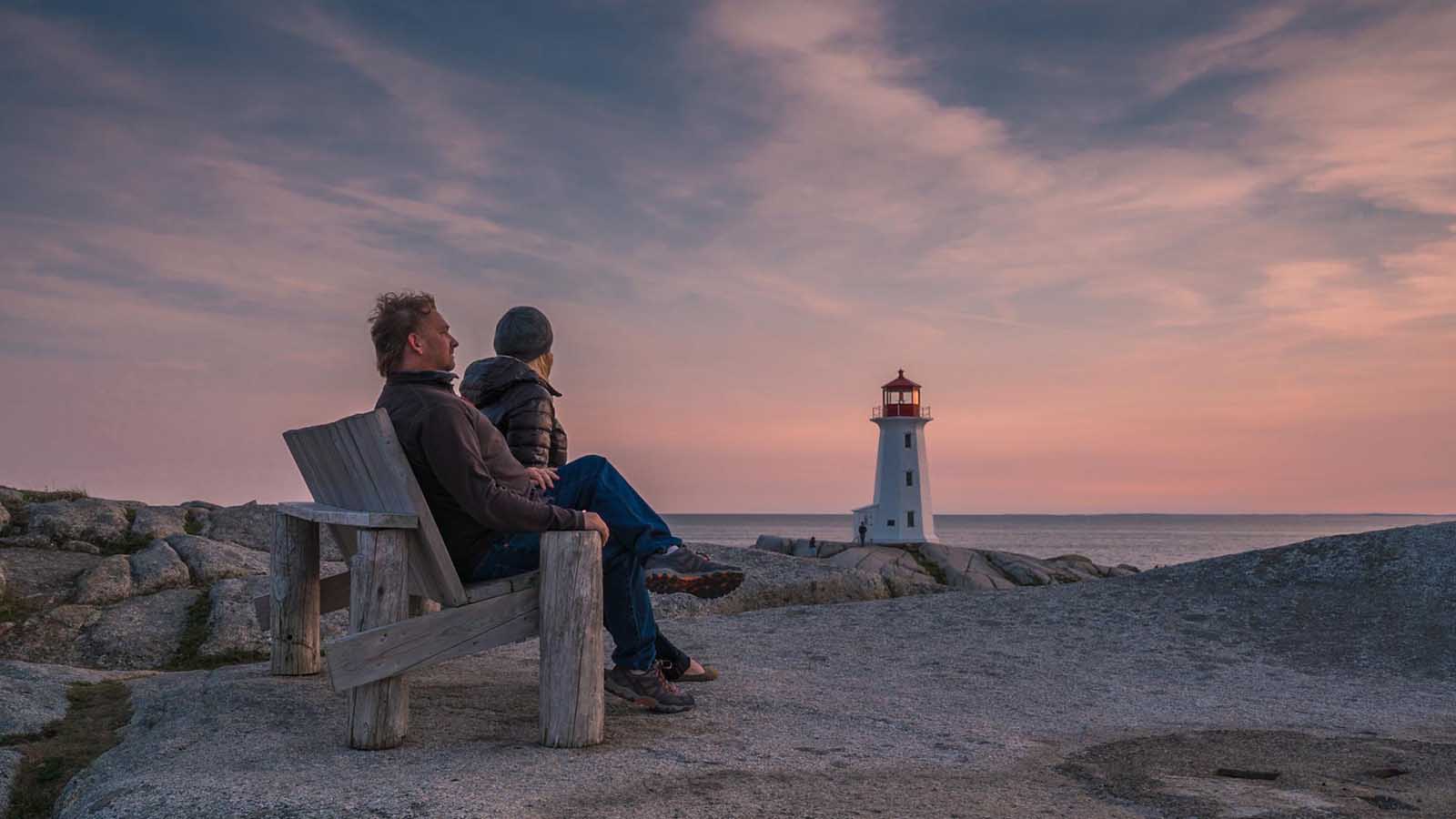 A picture says a thousand words, and these Nova Scotia images will transport you to an easy-going destination filled with beauty, culture, and interesting maritime history. If you want to explore more of Nova Scotia, check out Best Things to Do in Nova Scotia – The Ultimate Travel Guide
Peggy's Cove Lighthouse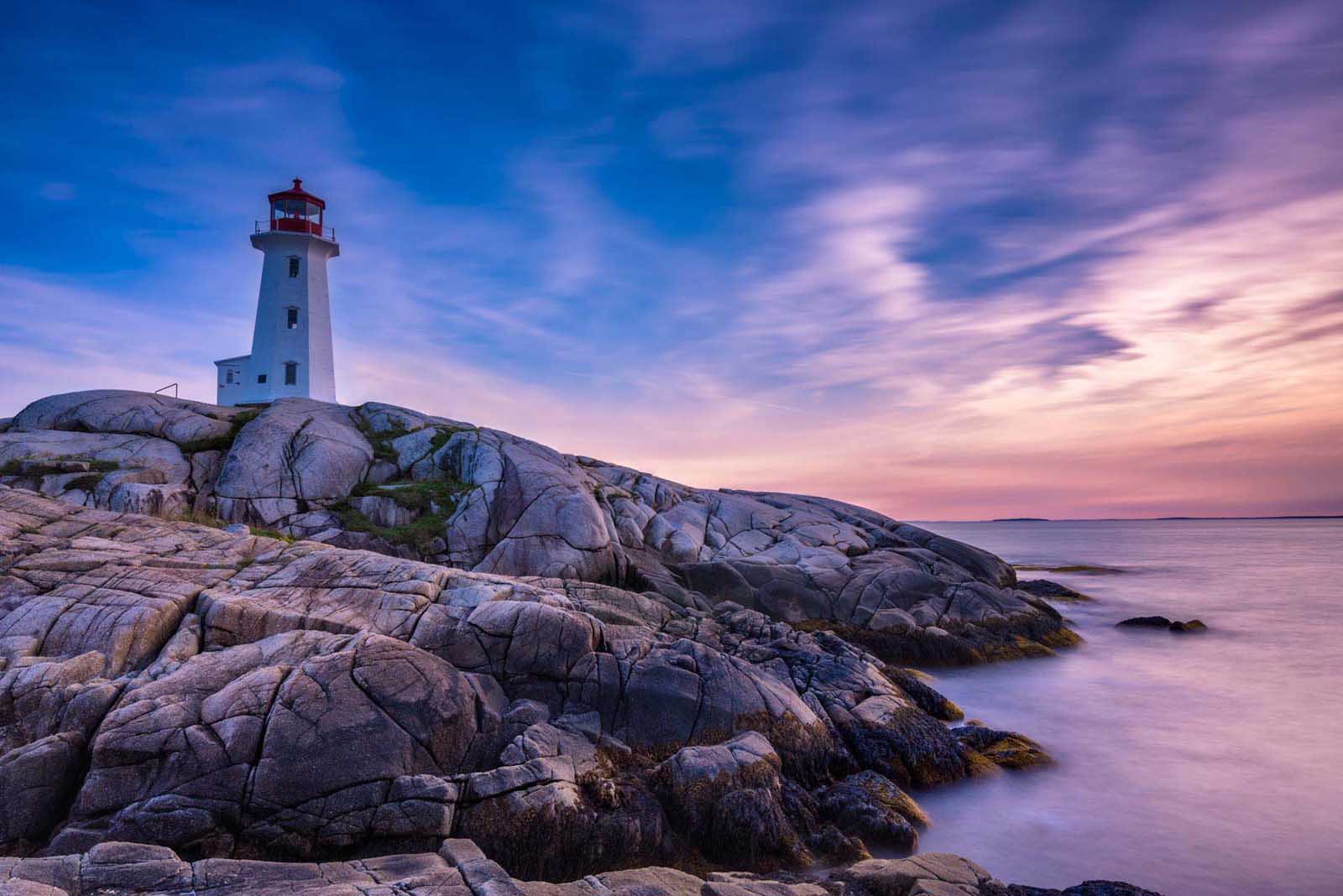 Peggy's Cove is the most famous tourist destination in Nova Scotia. Located just 30 minutes outside of Halifax. It attracts tourists from around the world who marvel at the rocky landscape of the Atlantic Coast, where a lone lighthouse stands guard, warning ships of the treacherous waters that lie ahead.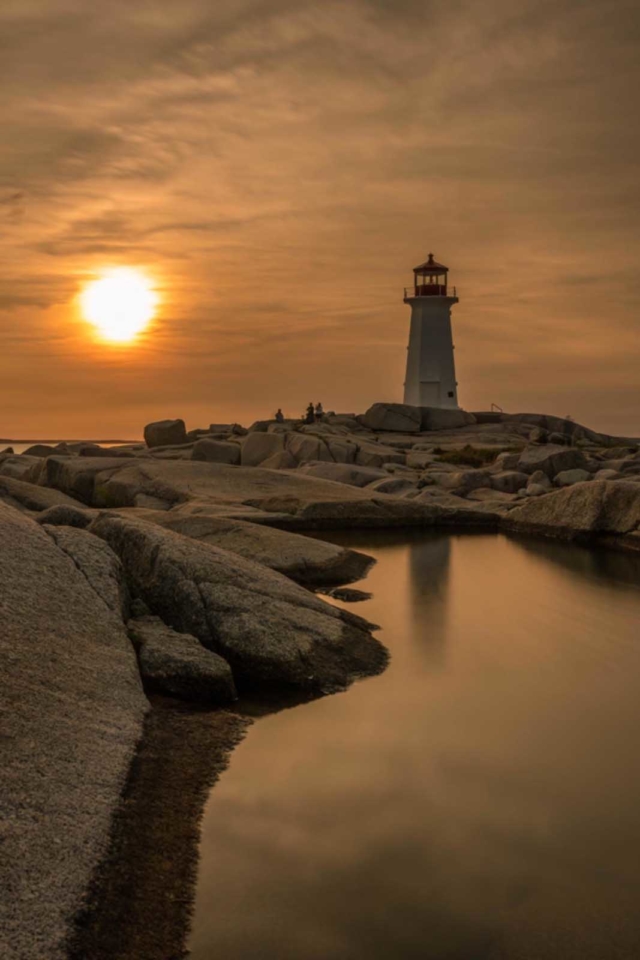 When visiting Peggy's Cove, the crowds can be brutal. Make sure to stay in a nearby lodge and get up early to have it all to yourself.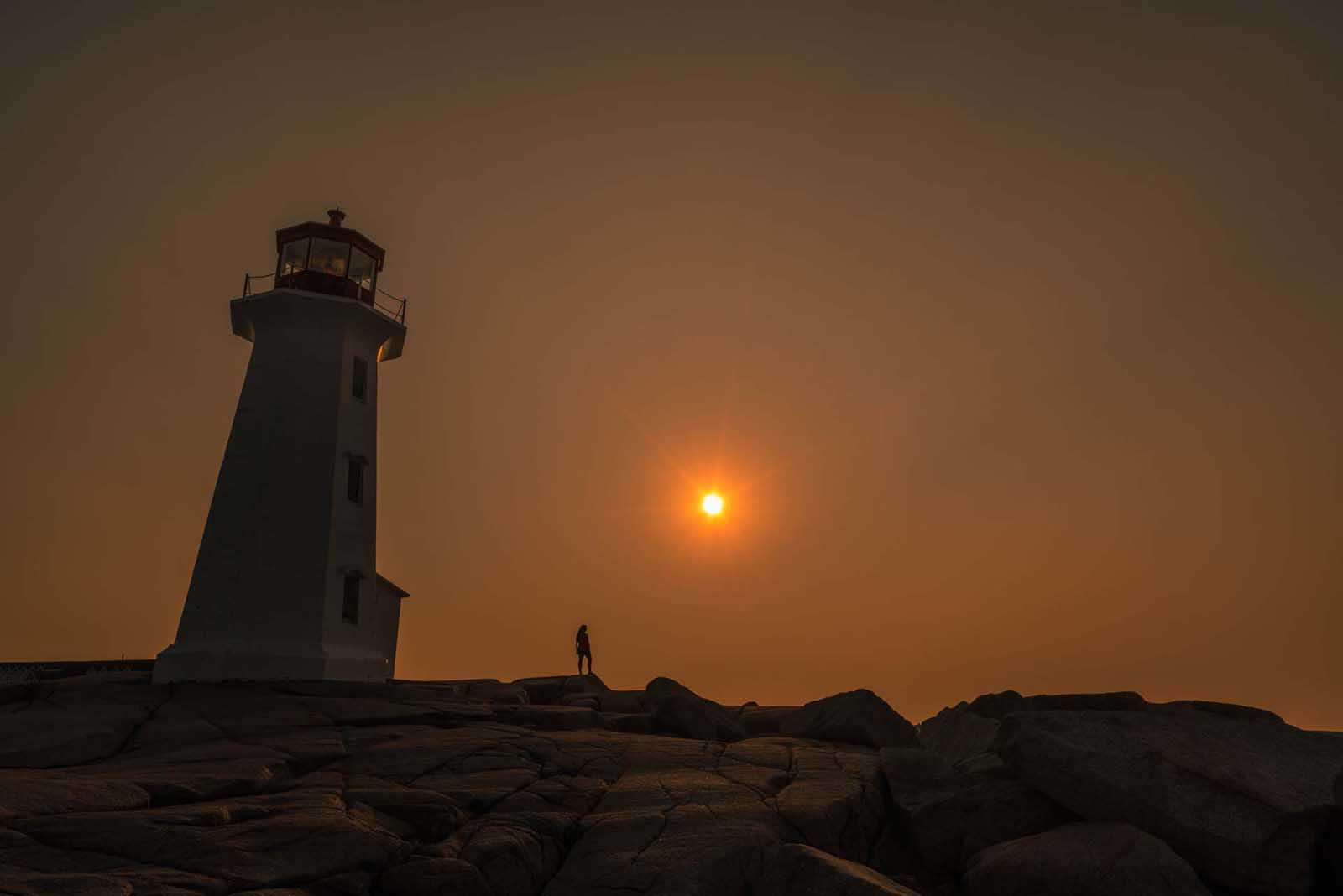 Peggy's Cove Lighthouse is one of the most photographed places in Canada. A word of caution: stay off the black rocks. People have been swept out to sea by ignoring the warnings. Don't let that be you!
Peggy's Cove Fishing Village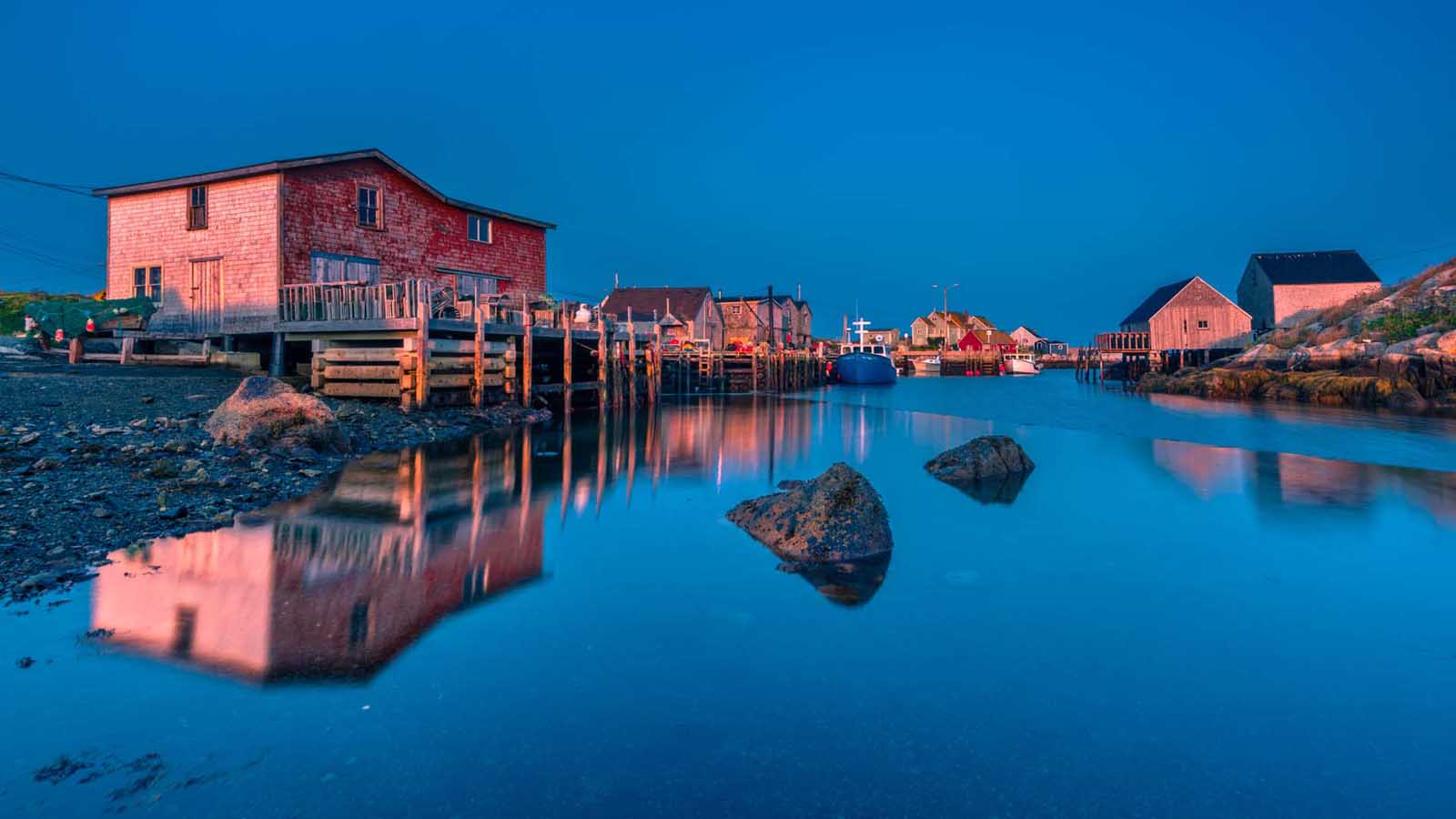 Peggy's Cove is still a working fishing village; stilt houses line the water's edge. Lobster and fishing boats move in and out of the harbor in search of lobsters, salmon, and other Atlantic fish, as they have done for centuries.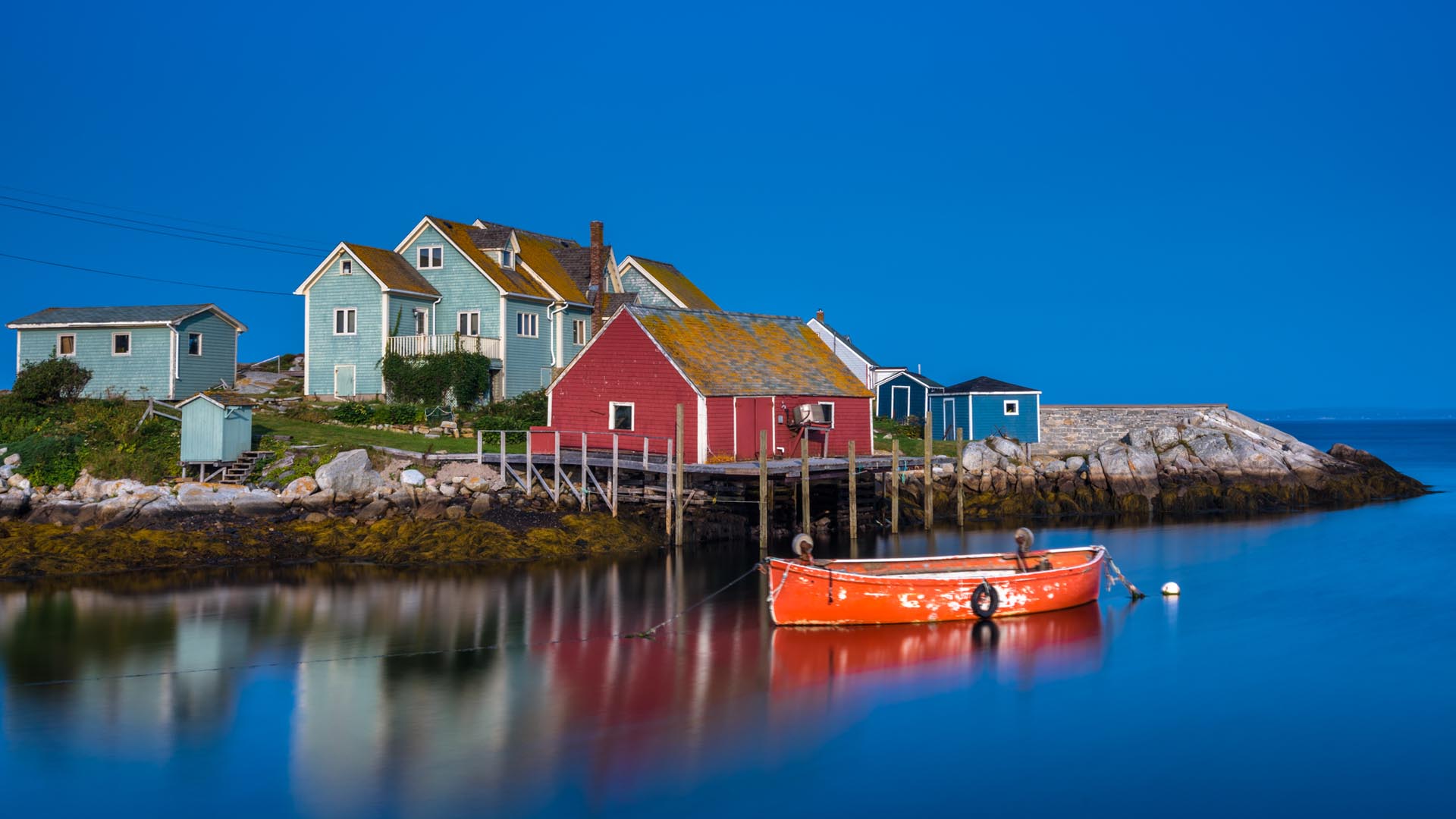 Many picturesque fishing villages dot the Nova Scotia coastline, and Peggy's Cove is just one of many. Take a drive along the Lighthouse Route to see many of Nova Scotia's best villages. Check out our video of our time in Nova Scotia.
Lunenburg
Lunenburg is a UNESCO World Heritage Site and probably one of the most well-known towns in Nova Scotia. Famous for its colorful houses, Lunenburg is one of the most picturesque cities on the entire East Coast of Canada.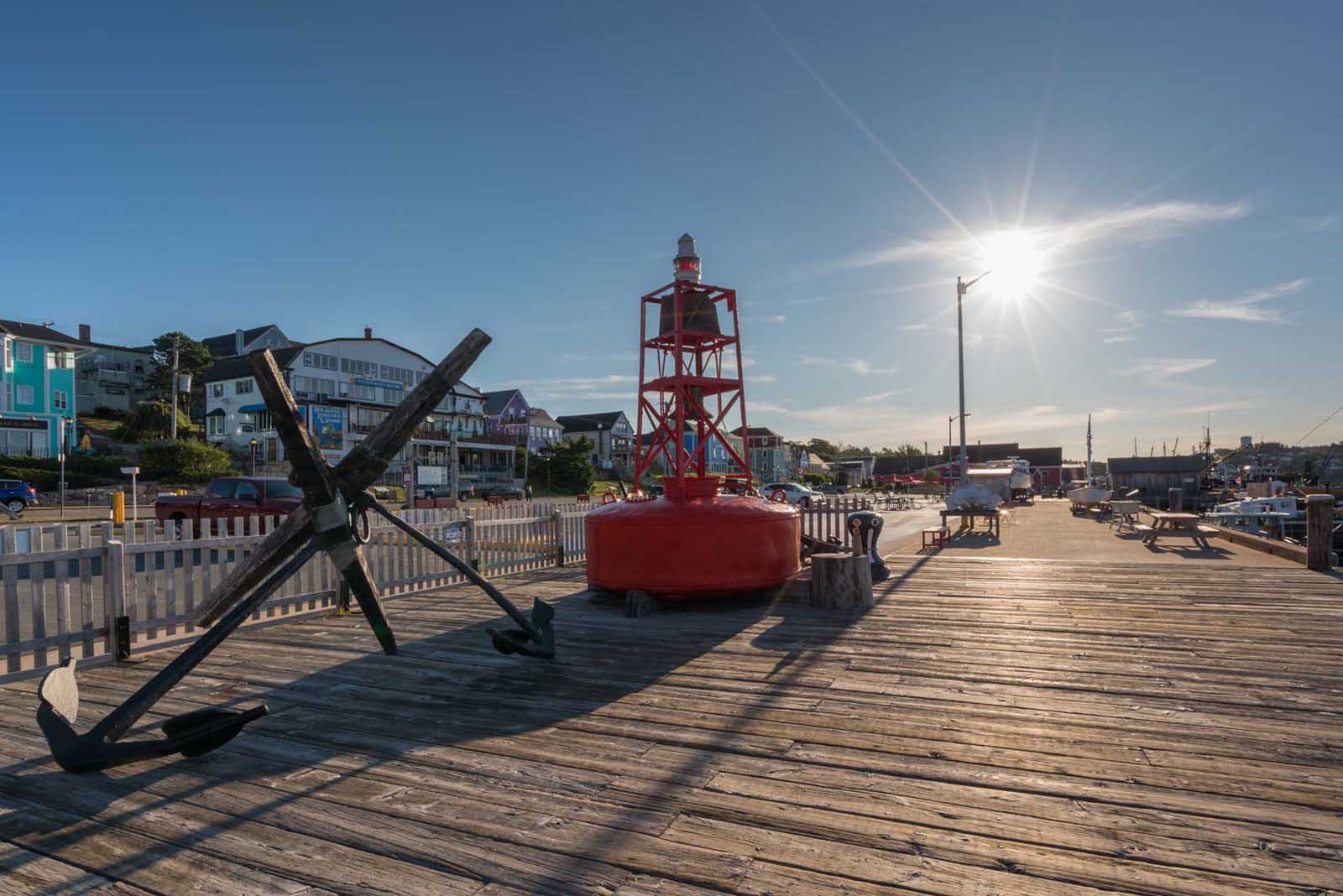 The undefeated racing schooner, The Bluenose calls it home, and here you can take a walking tour of Lunenburg hosted by an 8th generation local who will tell you tales passed down from years gone by.
Lunenburg is one of the best places to visit in Nova Scotia and one of the province's most photographed places, thanks to its picturesque setting on the Atlantic Ocean.
Blue Rocks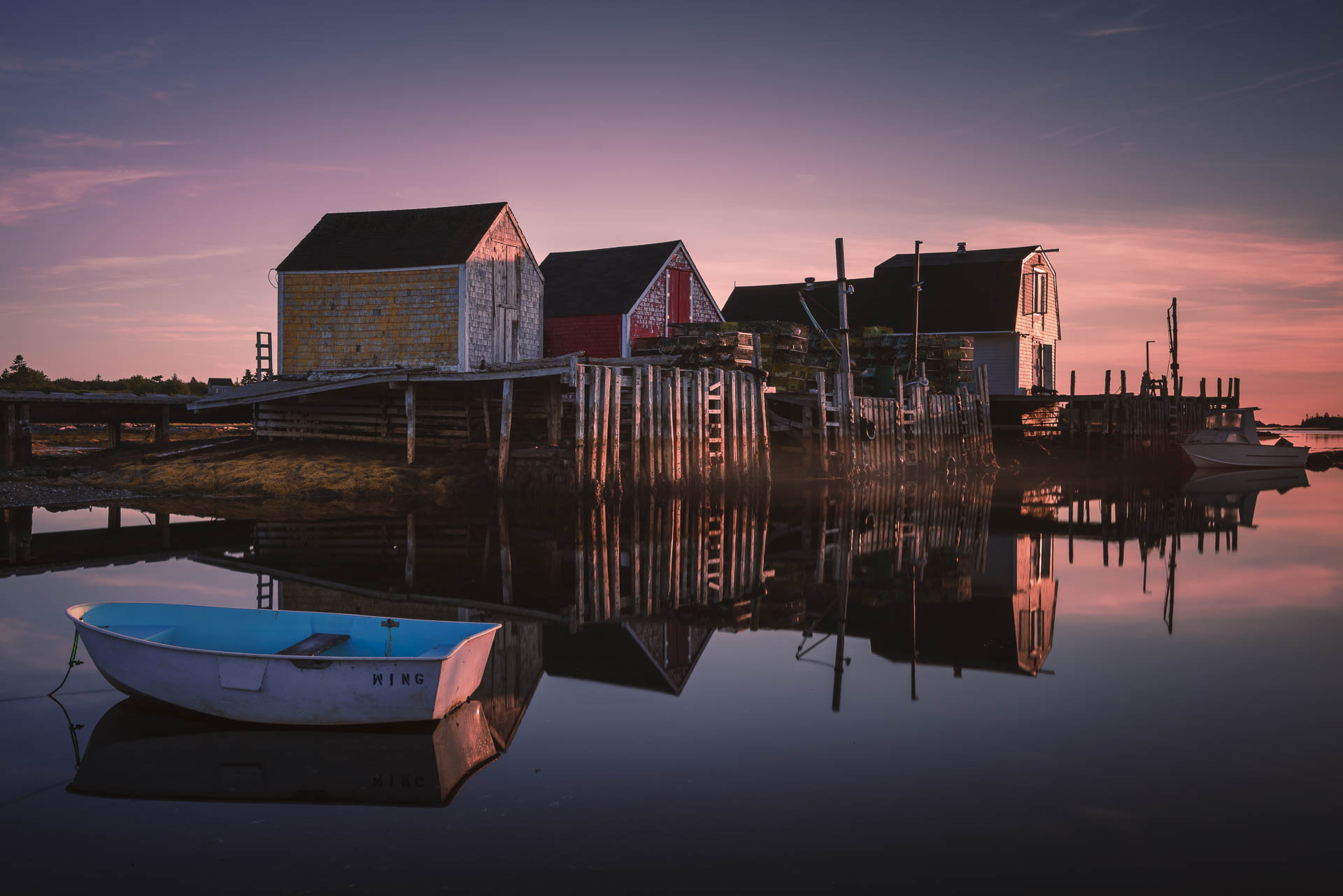 Blue Rocks is another picturesque fishing village located just outside of Lunenburg. There are so many opportunities to take beautiful photos of Nova Scotia's fishing heritage, with wooden lobster traps lining the wharves in the early morning to beautiful bays dotted with fishing boats.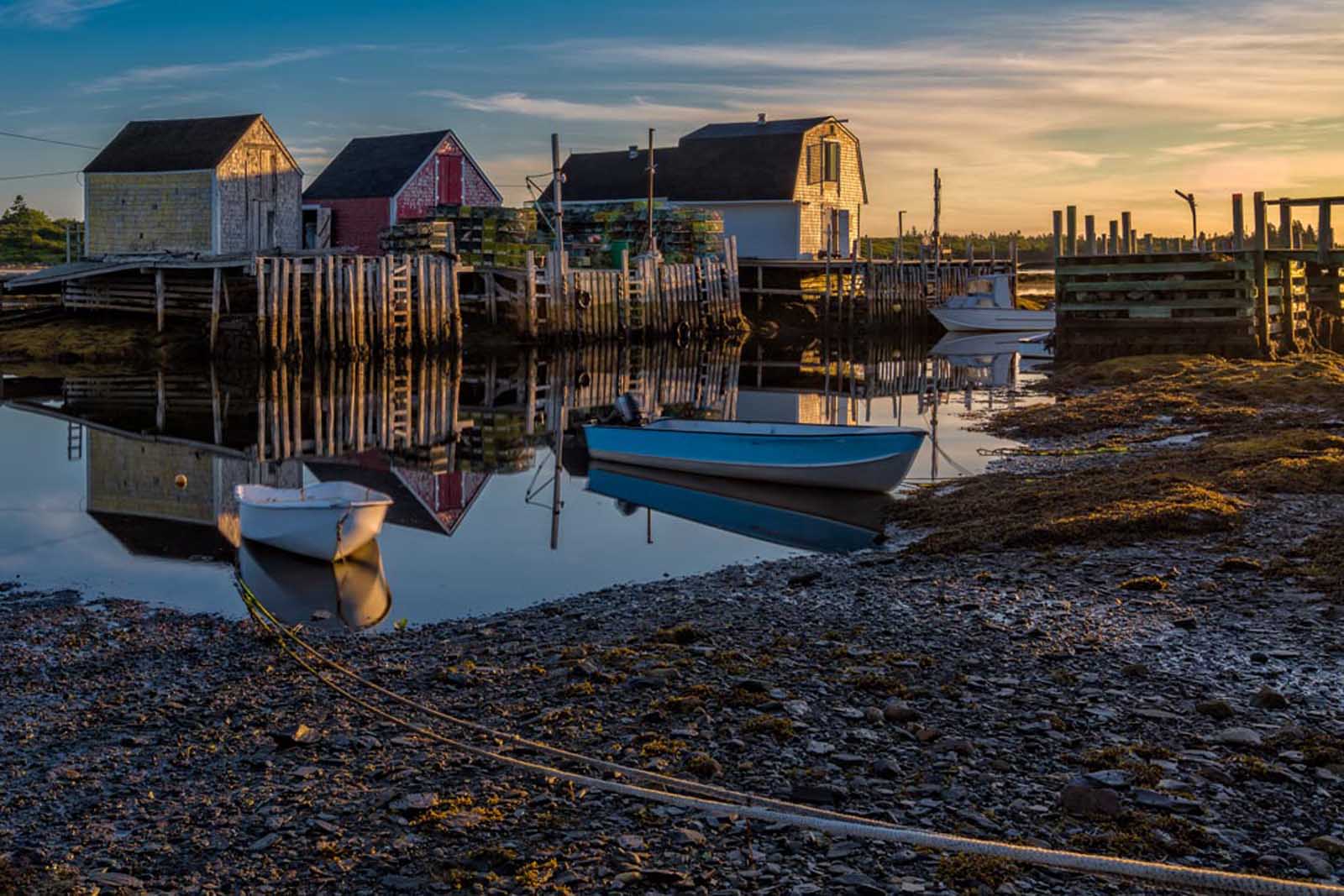 Make sure to drive out early in the morning to see Blue Rocks without any crowds.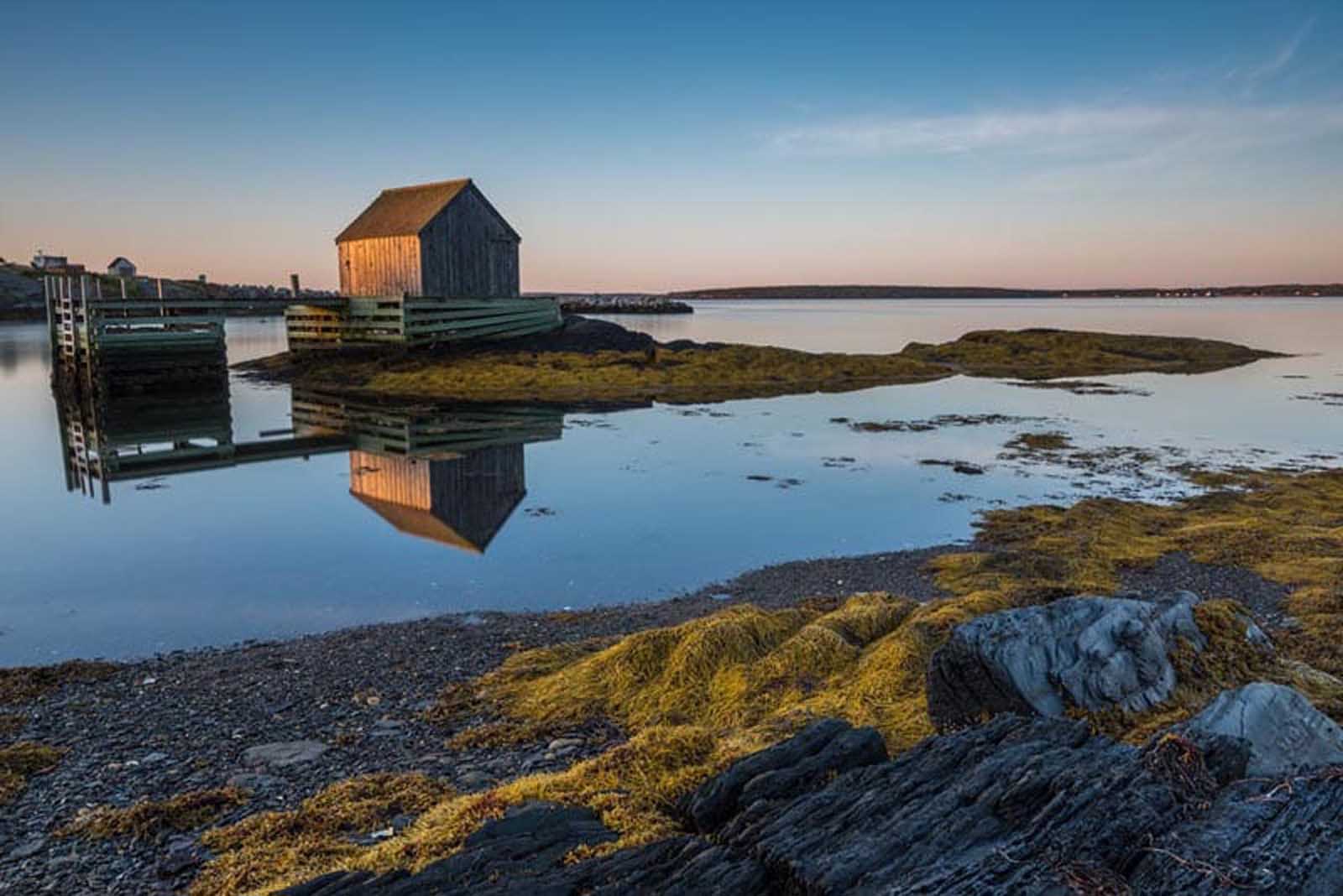 Make your way to Blue Rocks at sunrise when the tide is low for the most stunning captures.
Yarmouth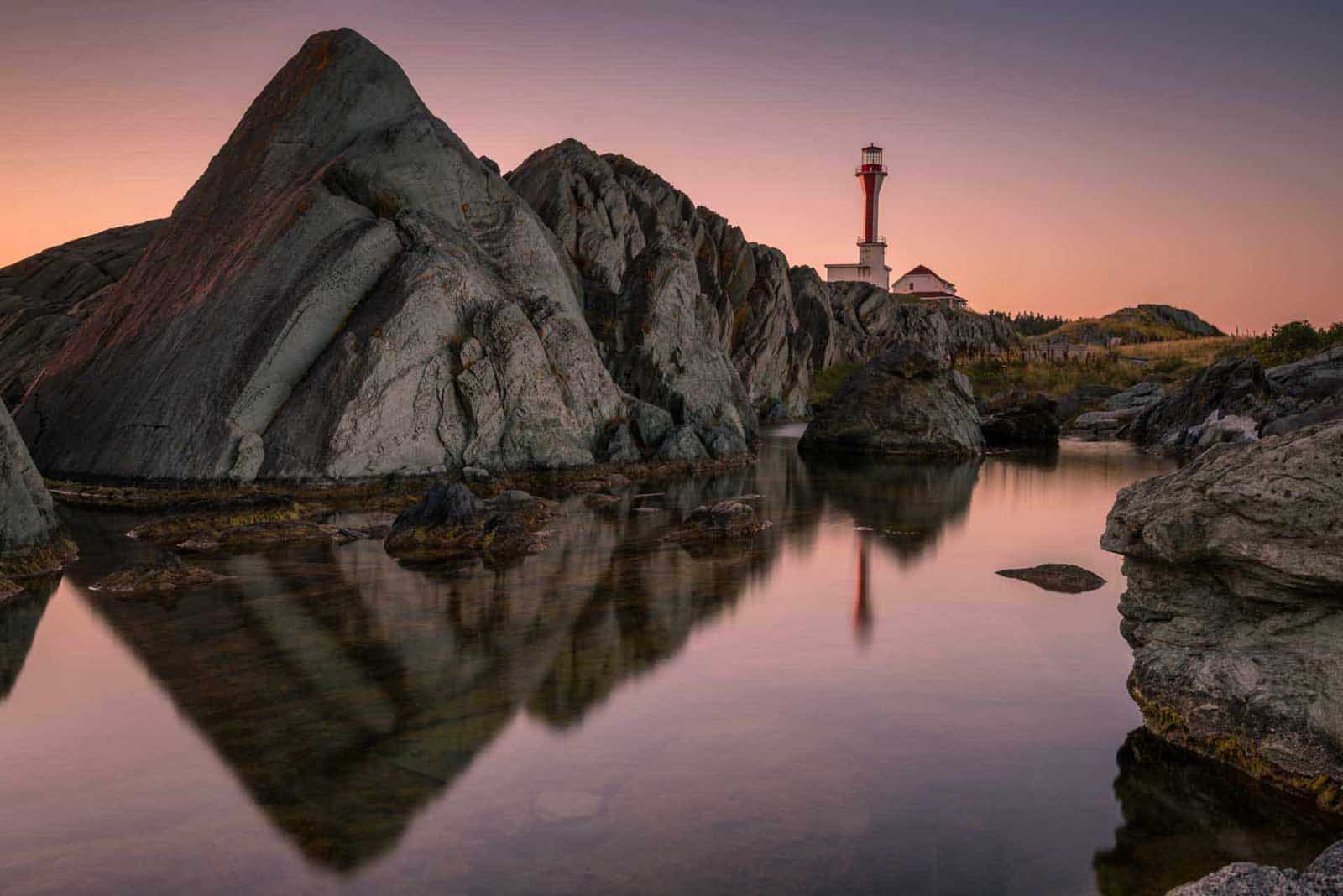 Yarmouth is a city located on the southwest shore of Nova Scotia, and here, you'll find another historic lighthouse standing proud in a striking setting. The Cape Forchu lighthouse dates back to 1840 and is second only to Peggy's Cove as Nova Scotia's most photographed lighthouse. Get the Lonely Planet's Nova Scotia, New Brunswick & Prince Edward Island (Travel Guide)
Fishing Culture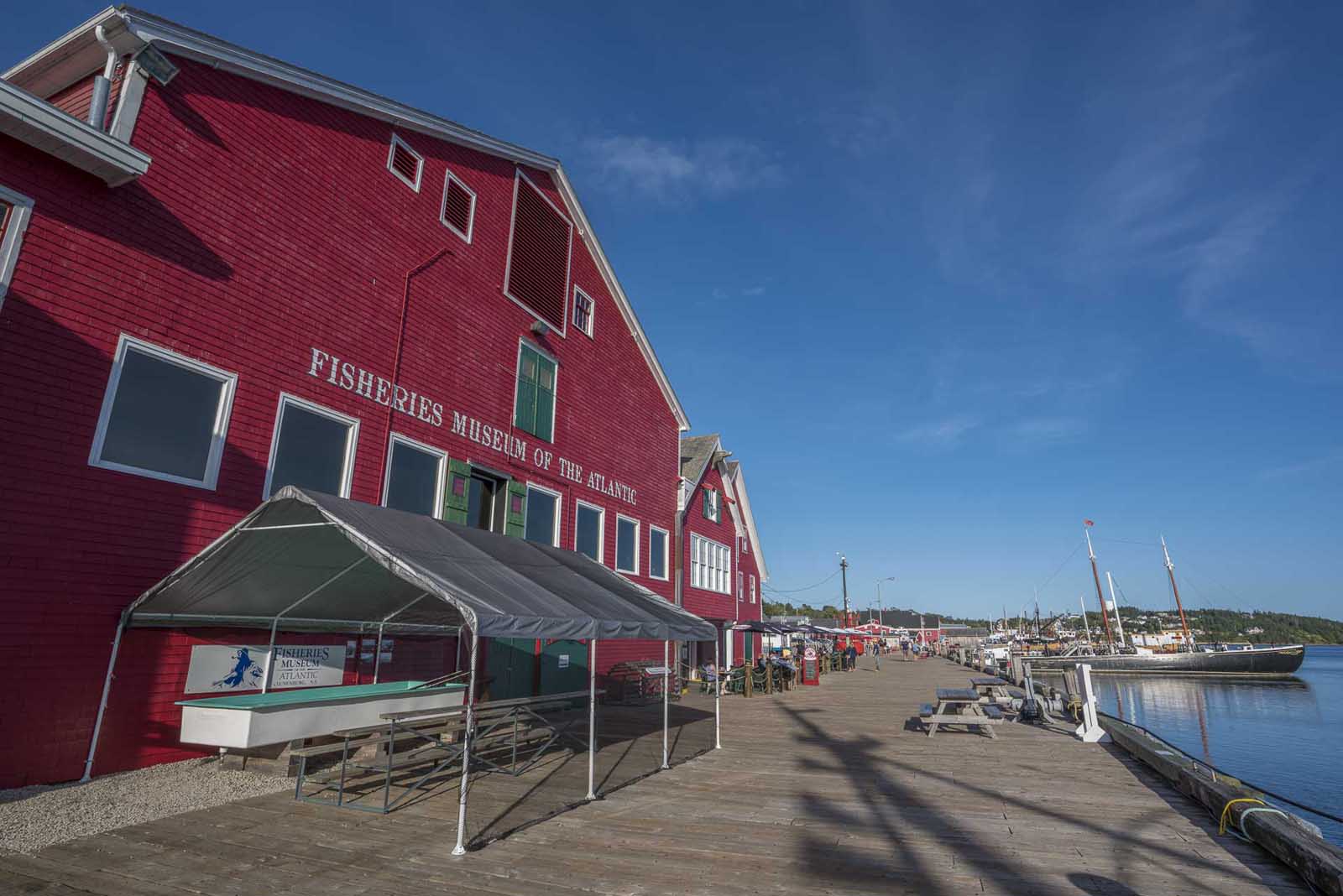 The Fisheries Museum in Lunenburg is an excellent place to learn about the history and fishing culture of Nova Scotia. This province was built on fishing, which is still a large part of their heritage.
Mahone Bay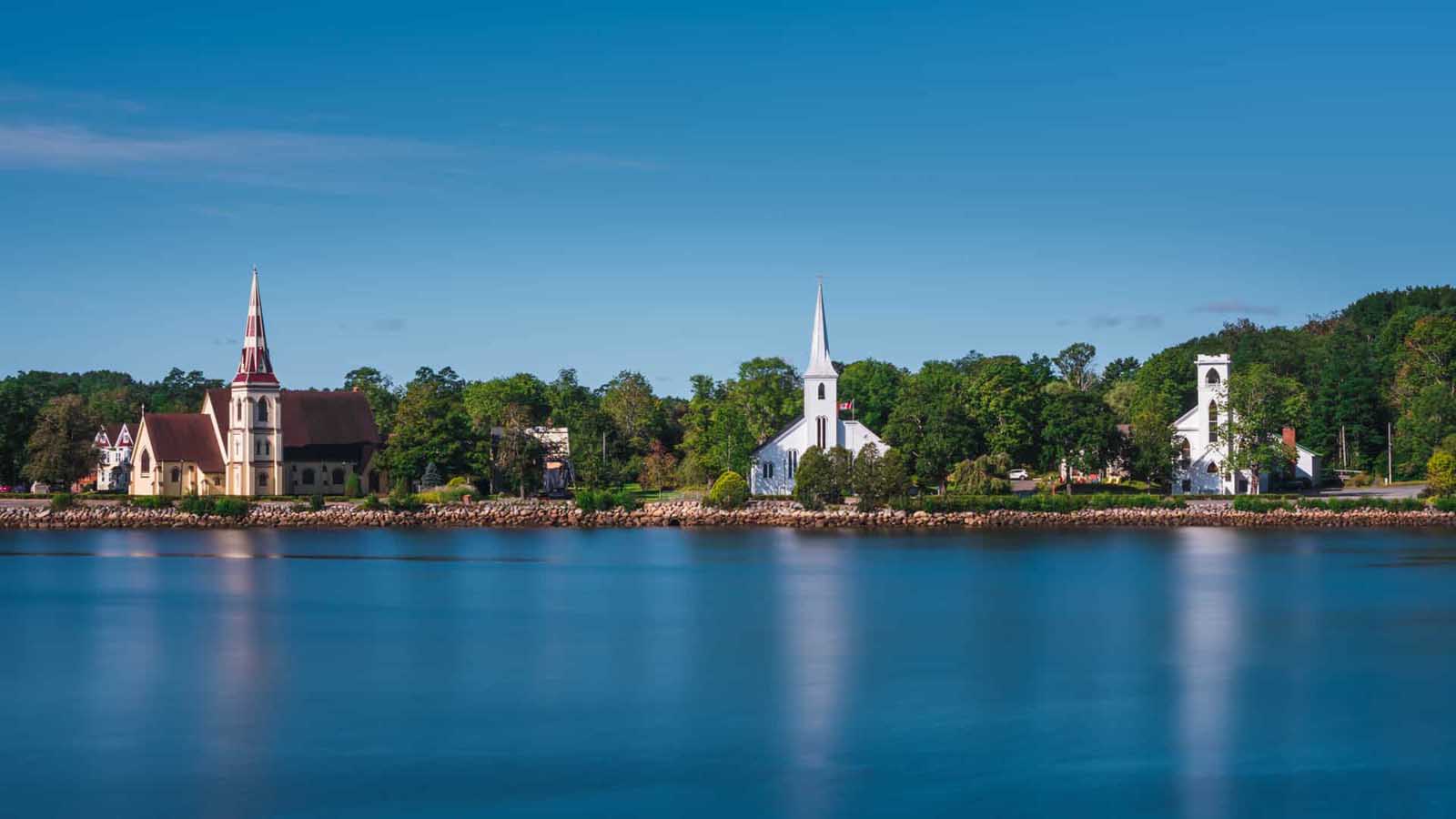 The three churches of Mahone Bay are a must-stop on the lighthouse route. It is located directly on Old Trunk Road 3 between Peggy's Cove and Lunenburg, so while driving, you can't miss it. The three spires lining the waterfront are a popular spot for photographers.
Bay of Fundy Photos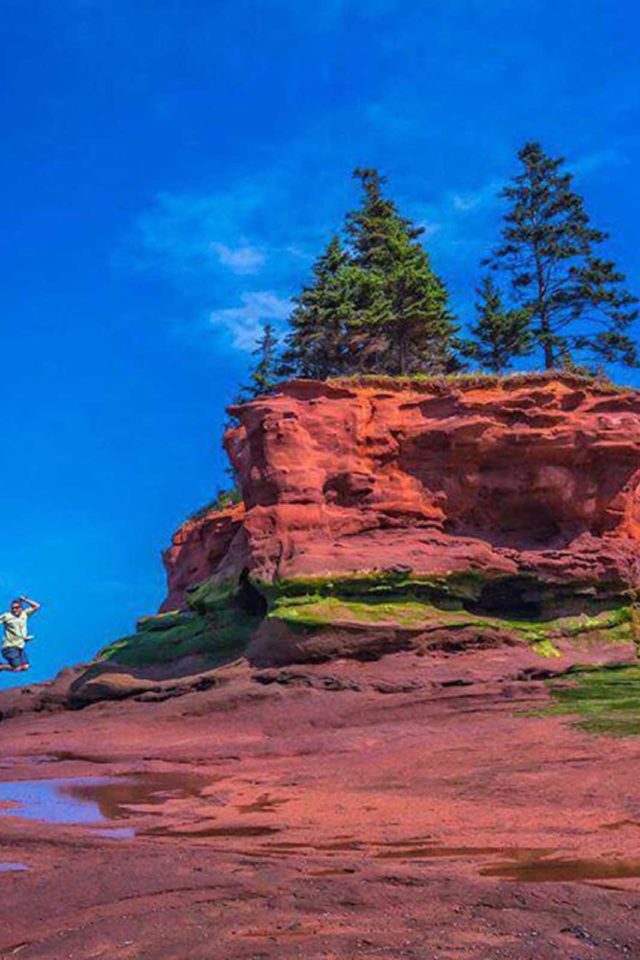 This picture of Nova Scotia is at Burncoat Head Park. Home to the highest tides in the world, the Bay of Fundy is an incredible destination to visit in Nova Scotia. Walking along the ocean floor when the tide is out is unlike anywhere else on Earth. Tides here have a difference of 30 meters, so when we say the tide is coming in, we mean it!
Halls Harbour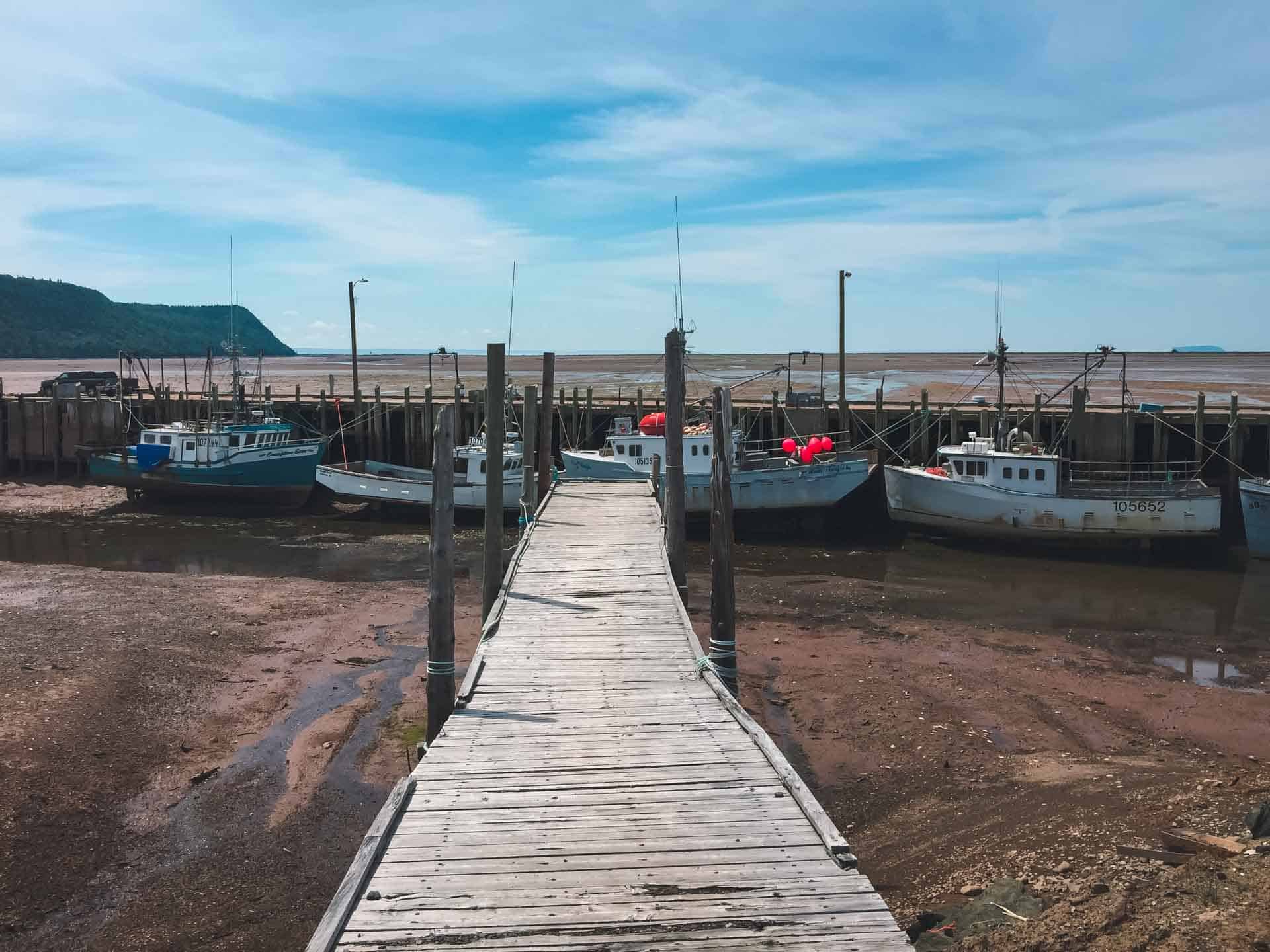 Halls Harbour is a hidden gem along the Bay of Fundy in Nova Scotia. This quaint fishing village is famed for its rustic charm and the world's highest tides, offering visitors a unique opportunity to witness the natural wonder of the tides' ebb and flow. The dramatic coastline, accentuated by rugged cliffs and the serene harbor with its bobbing fishing boats, provides many picture-perfect moments.
Fishing boats sit on the ocean floor, waiting for the tides of the Bay of Fundy to come back in. This is one of the most unique things to photograph in Nova Scotia. Capturing the essence of Nova Scotia's maritime heritage, Halls Harbour is an idyllic spot for those looking to enrich their photo collections with images of untouched coastal beauty, vibrant sunsets, and the authentic character of Atlantic Canada.
Three Sisters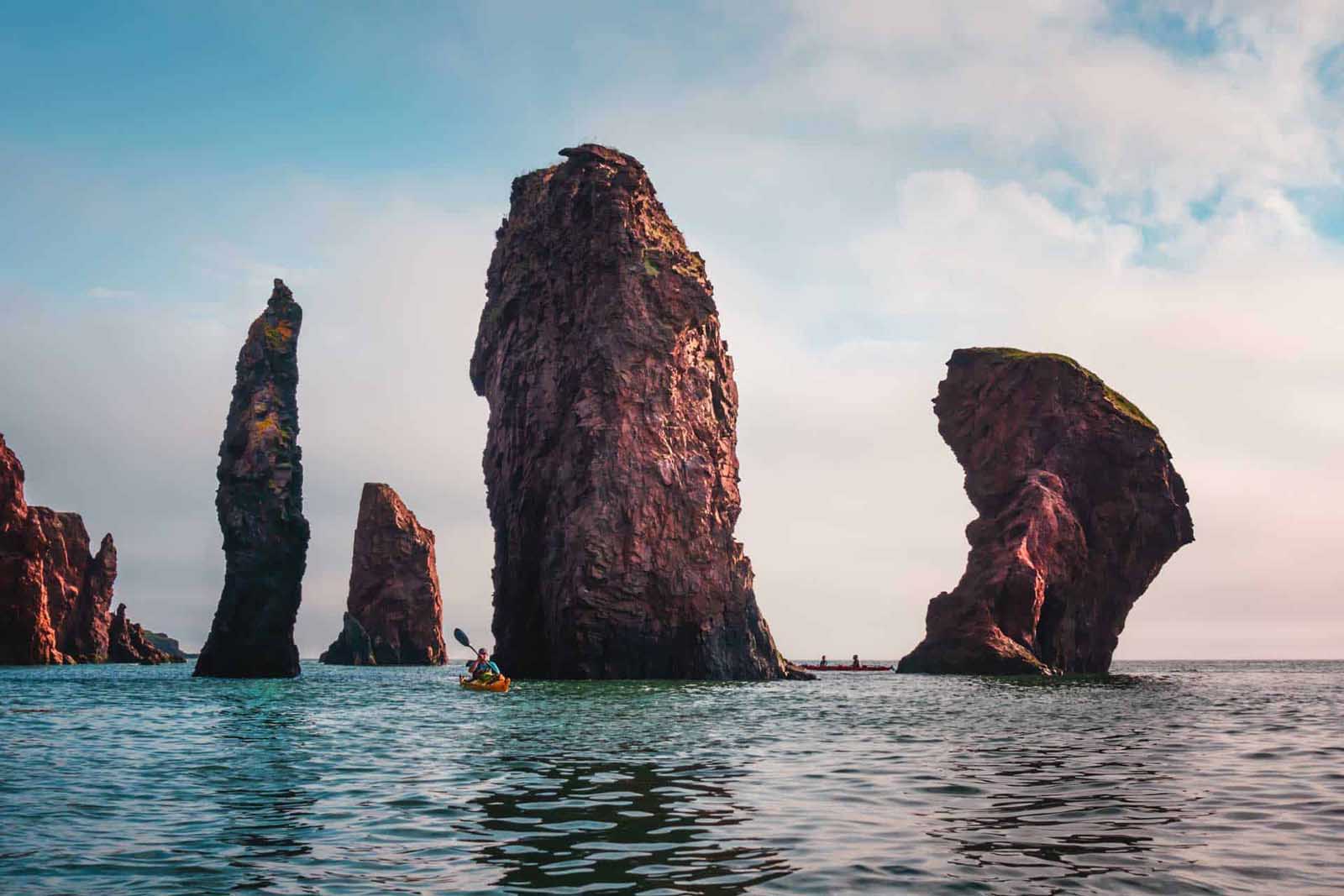 There is also an incredible photo opportunity to take photos at the Three Sisters on the Bay of Fundy. You can go kayaking out to see them up close and personal or you can hike the trails of Chignecto Provincial Park to see them from above.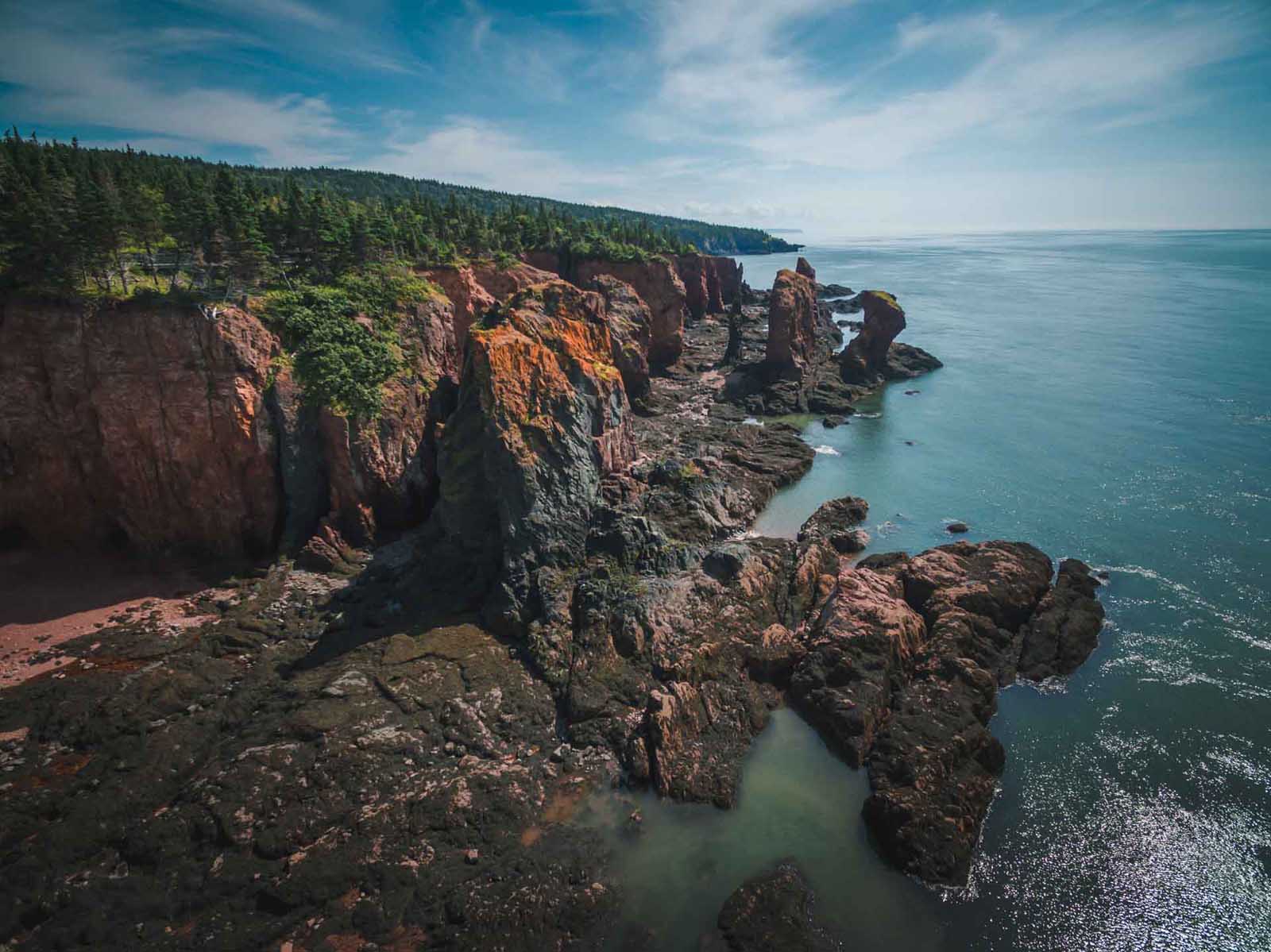 We put up the drone to capture these amazing images of the Bay of Fundy Shoreline and the Three Sisters at low tide. Read more about Nova Scotia at Things to Do in Halifax, Nova Scotia
Beautiful Skies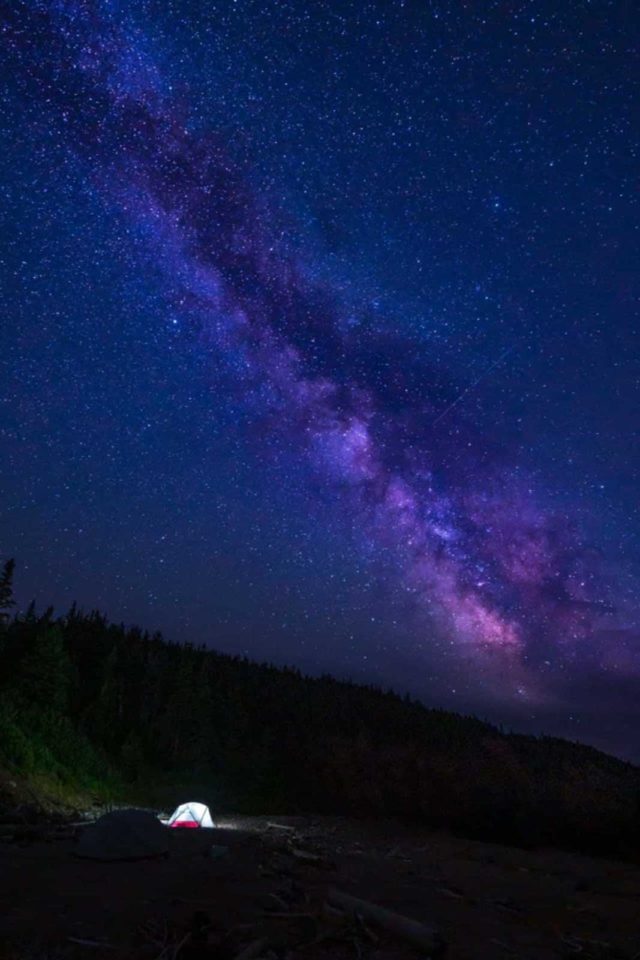 Nova Scotia is famous for astral photography with a night skies preserve at Kejimkujik National Park. We didn't make it to the dark skies preserve, but the noise pollution is minimal wherever you go in Nova Scotia. Especially if you are staying on the coast. We managed to snap this shot from our Peggy's Cove accommodation – Oceanstone Resort.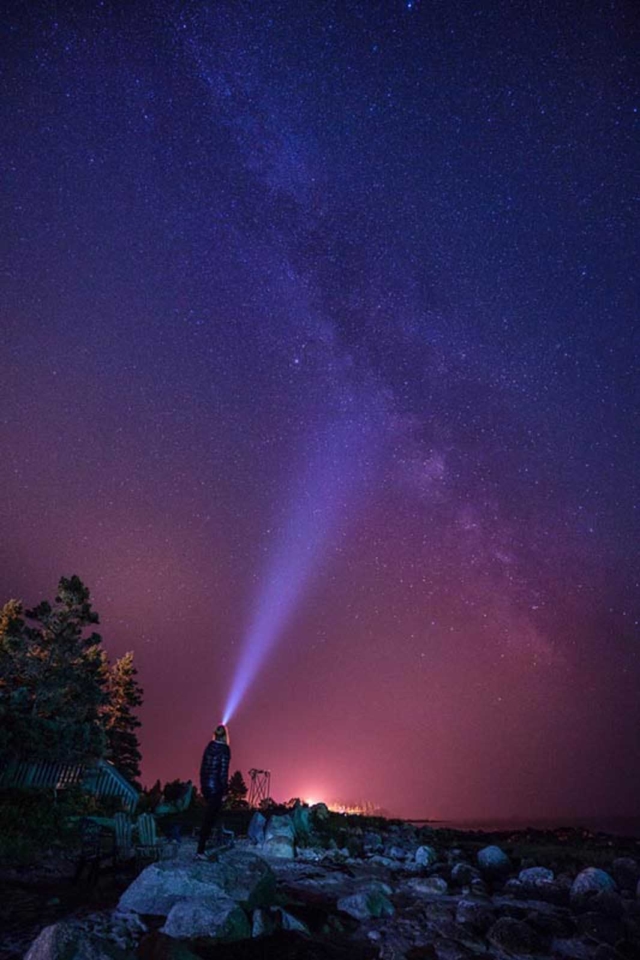 This night photograph of Nova Scotia was taken while camping on the Bay of Fundy.
Cape Breton Island and The Cabot Trail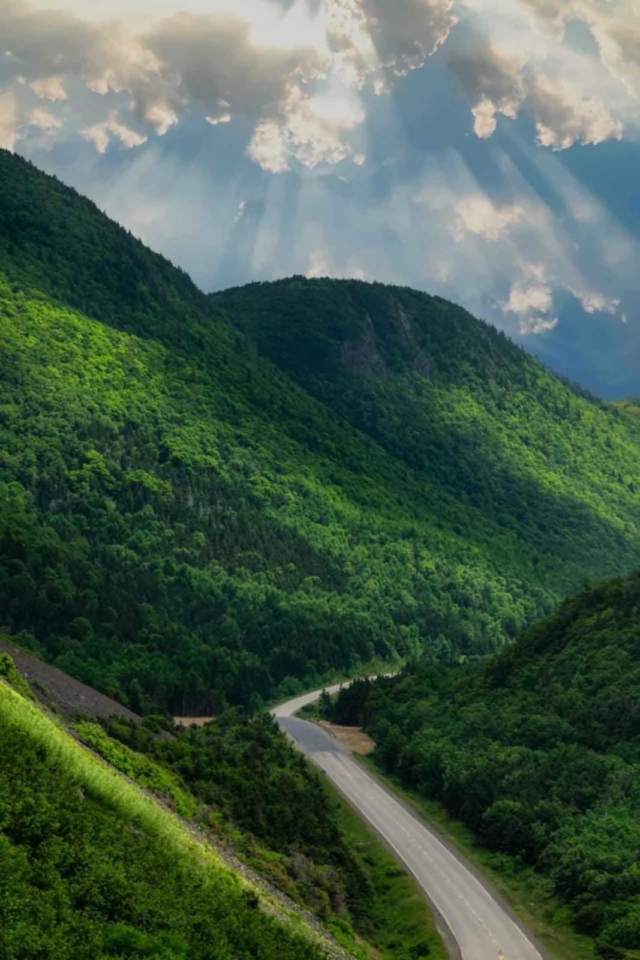 The Cabot Trail is the most popular place to visit in Nova Scotia, and with good reason. It has incredible coastal views and showcases East Coast culture. It's famous for its seacliffs and stunning scenery, but there are also great cultural experiences along the Cabot Trail as well. And the photo opportunities are plentiful.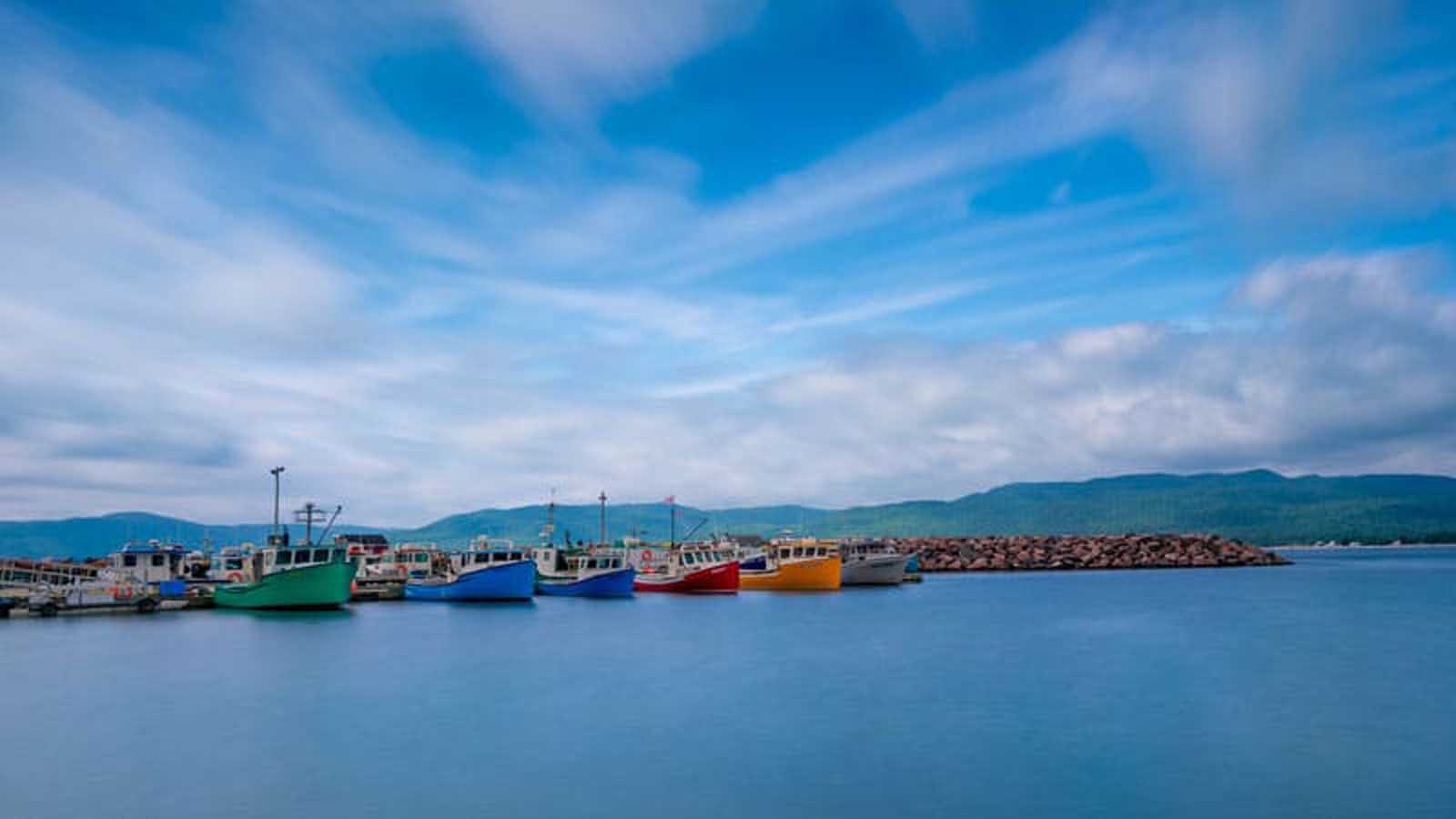 Home to Cape Breton Highlands National Park, the island of Cape Breton has wild scenery and fishing villages dotting the route. The Cabot Trail is one of Canada's greatest road trips.
Stunning Sunsets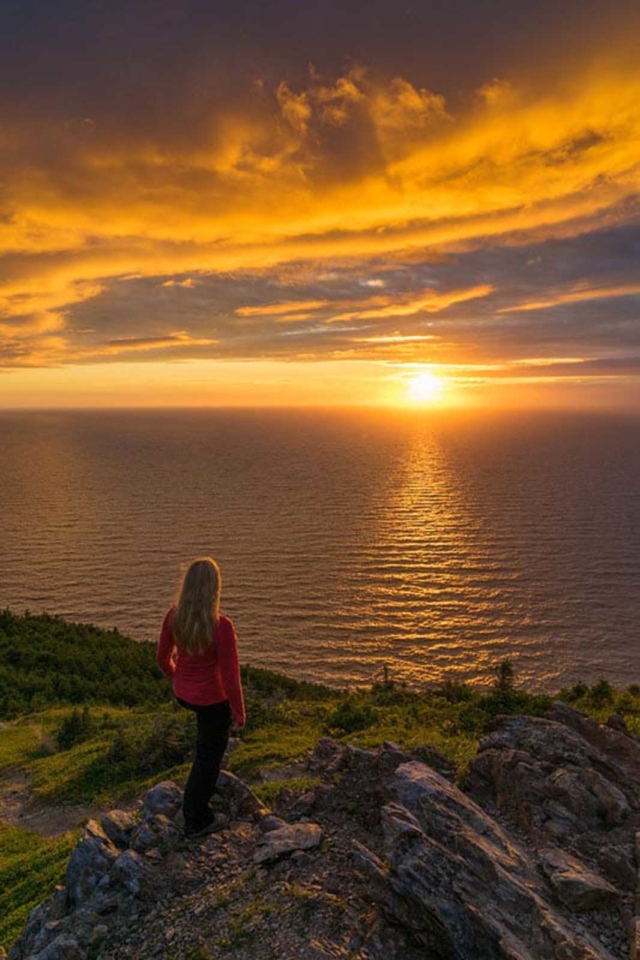 Sunsets in Nova Scotia are spectacular. From bright yellows to pinks and pastels, the sunsets in Nova Scotia are forever changing. The difference between the Cabot Trail and the South Shore was astounding. Look at these contrasting images.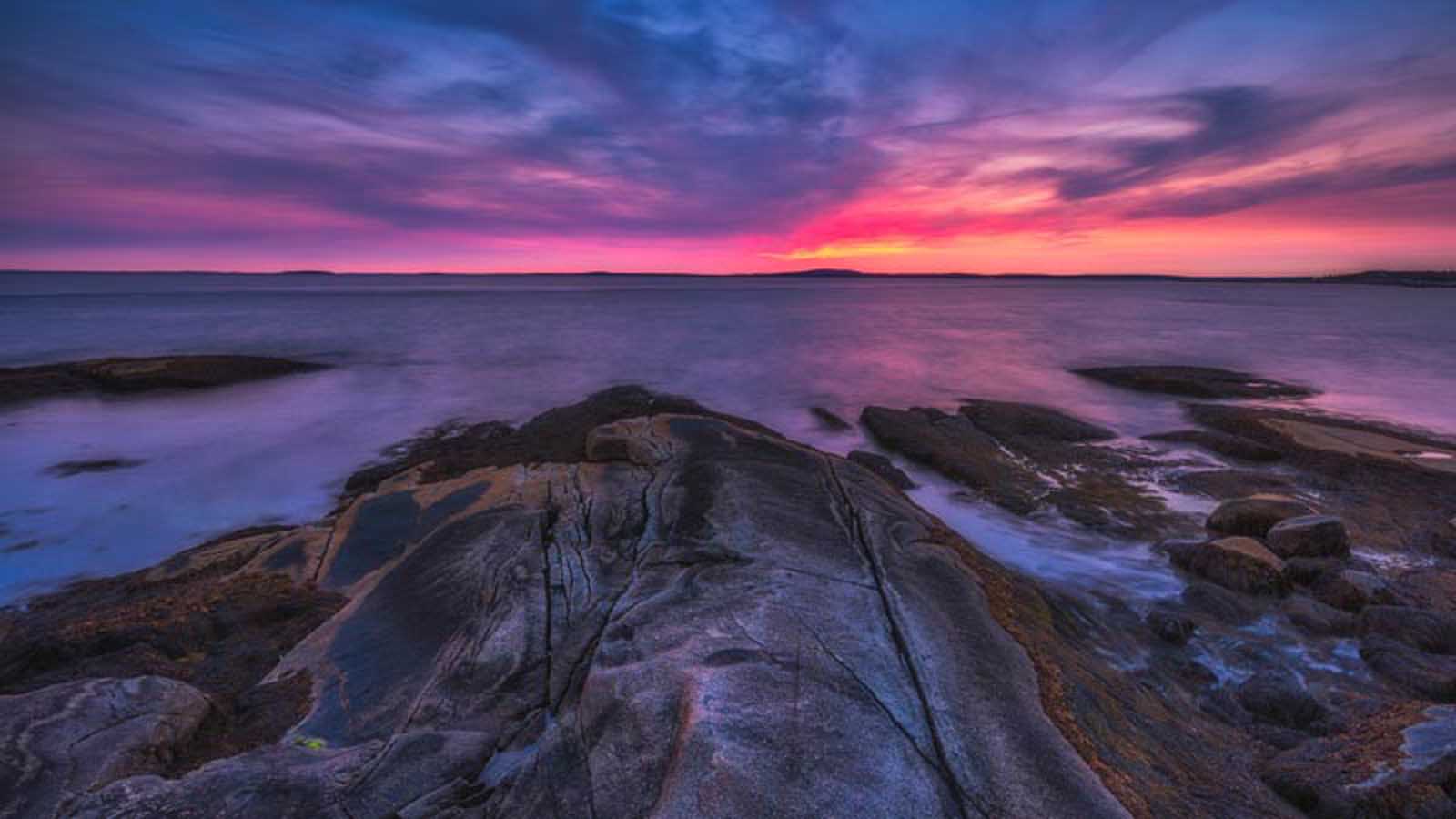 Nova Scotia has a gorgeous coastline that constantly changes before your eyes. It's the rocky landscape that is the most captivating at sunrise and sunset. Make sure to take the time to really explore the coast at both sunrise and sunset. Here's a hot tip, if you take photographs at sunrise, you won't have any crowds.
Lighthouse Route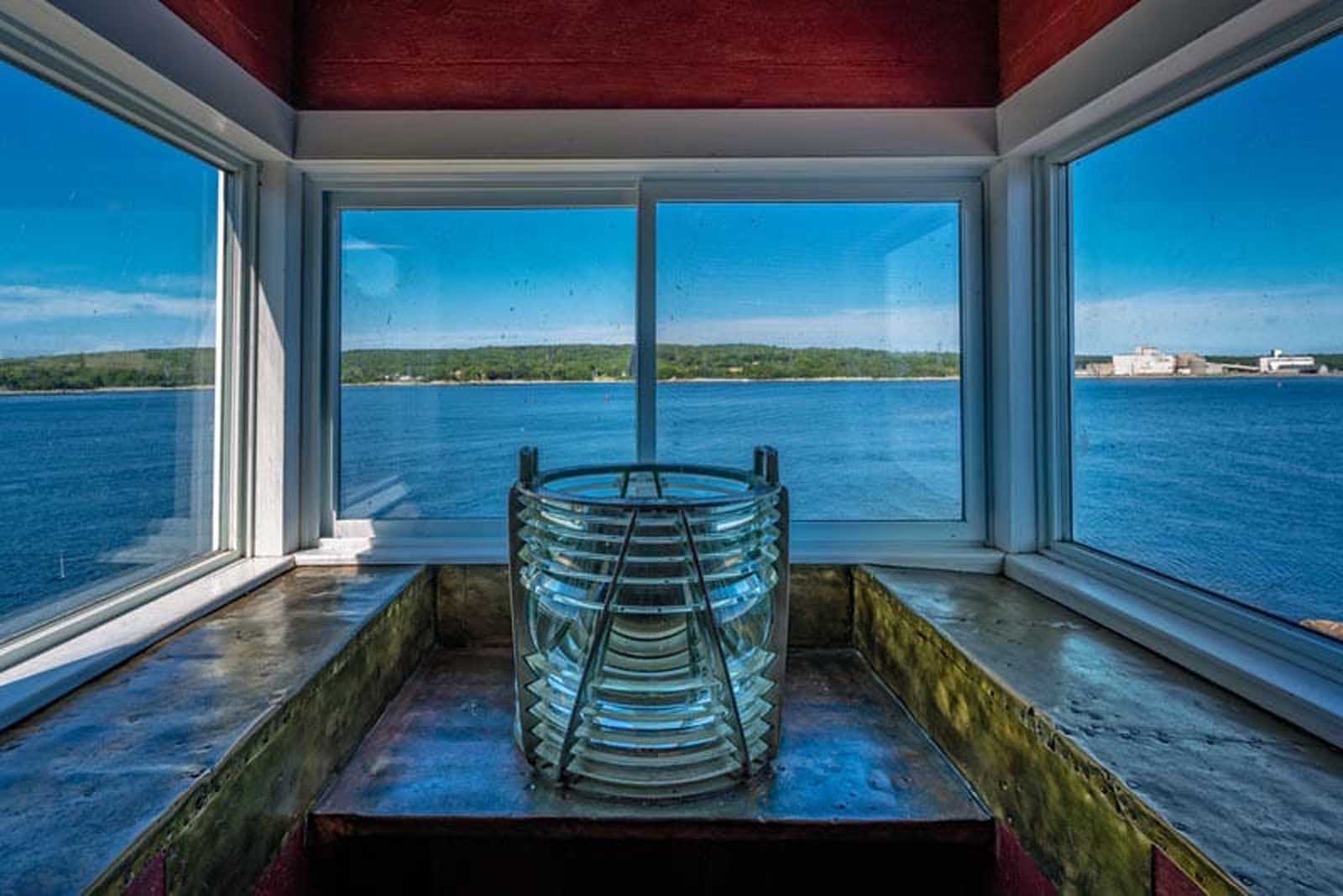 Liverpool was home to the Privateers defending the area in the 18th century.
The Fort Point Lighthouse is a small lighthouse on the route, but it's worth a visit with an informative video, a picturesque setting and interpretive stations as well as a chance to blow the fog horn!
East Coast Pipers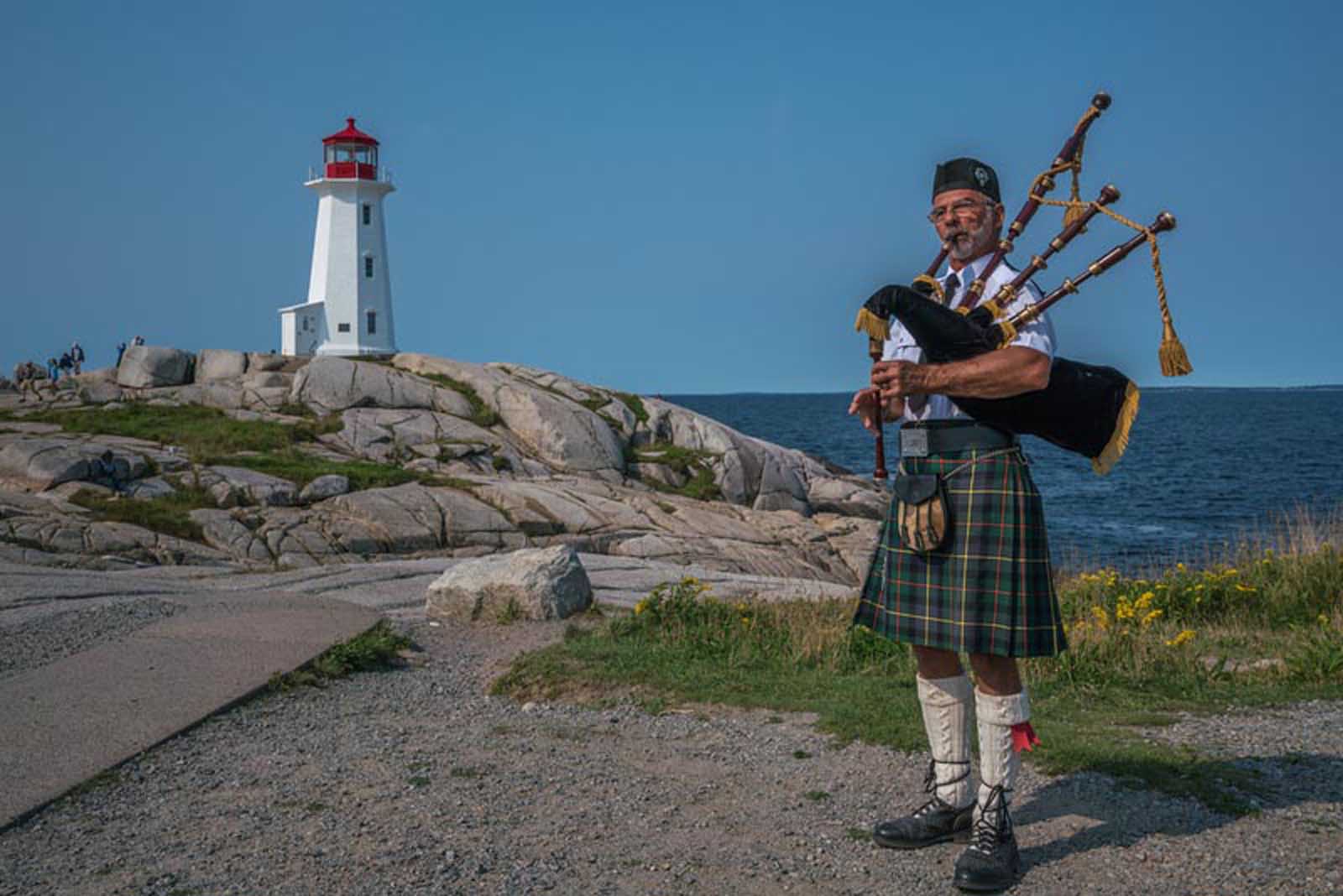 When visiting Nova Scotia, chances are you'll see a piper or two playing traditional music.
Outdoor Adventures in Nova Scotia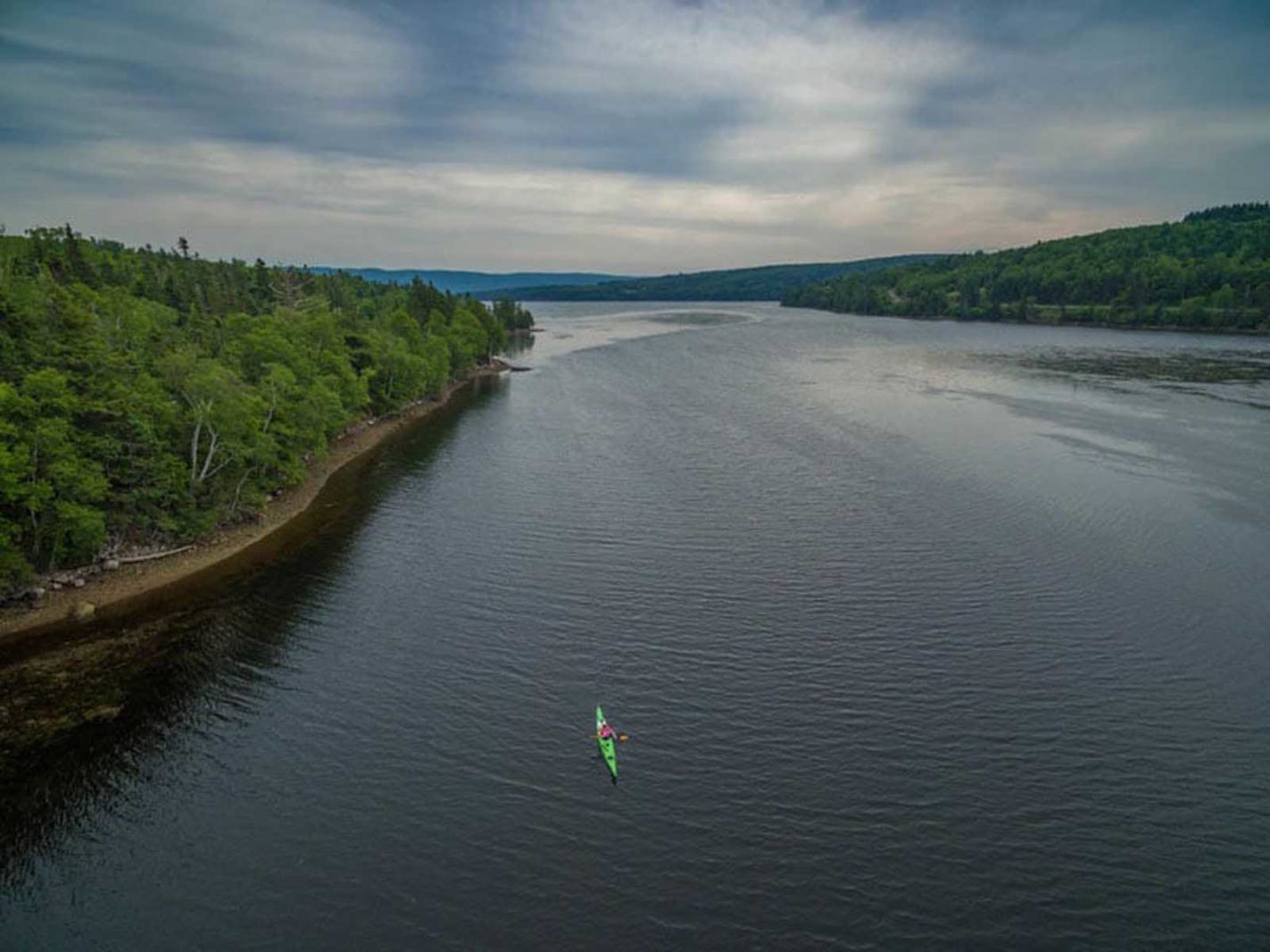 The best way to explore the coast is by kayak. There are several places you can rent kayaks along the lighthouse route, including Blue Rocks, Argyle, and just outside of Peggy's Cove at Lower Prospect Point. Book your kayaking adventure from Halifax with Get Your Guide for just $70
Nova Scotia Beaches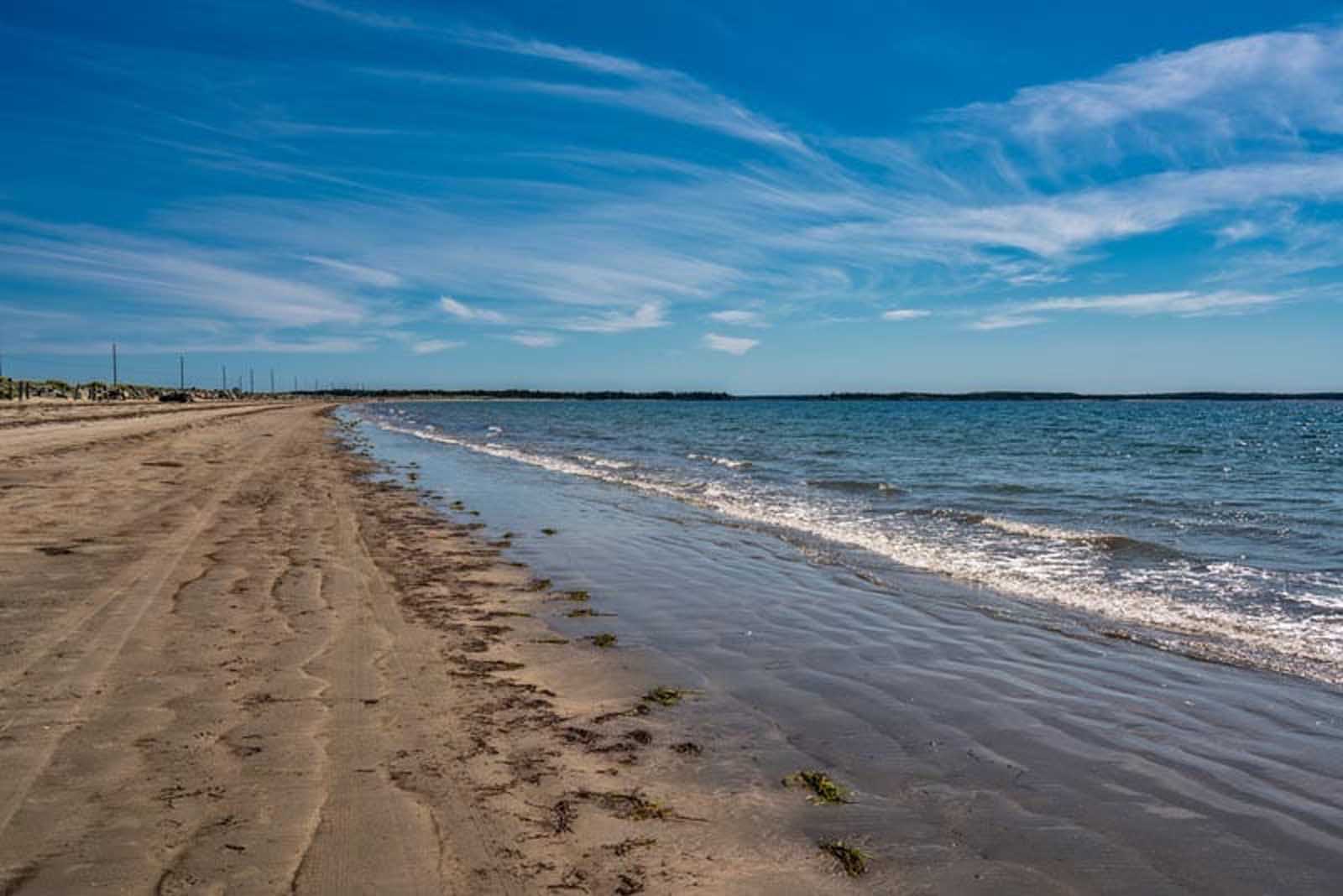 Don't miss Crescent Beach, it's the only beach you can drive on in Nova Scotia and it stretches for 2 km.
Ingonish Beach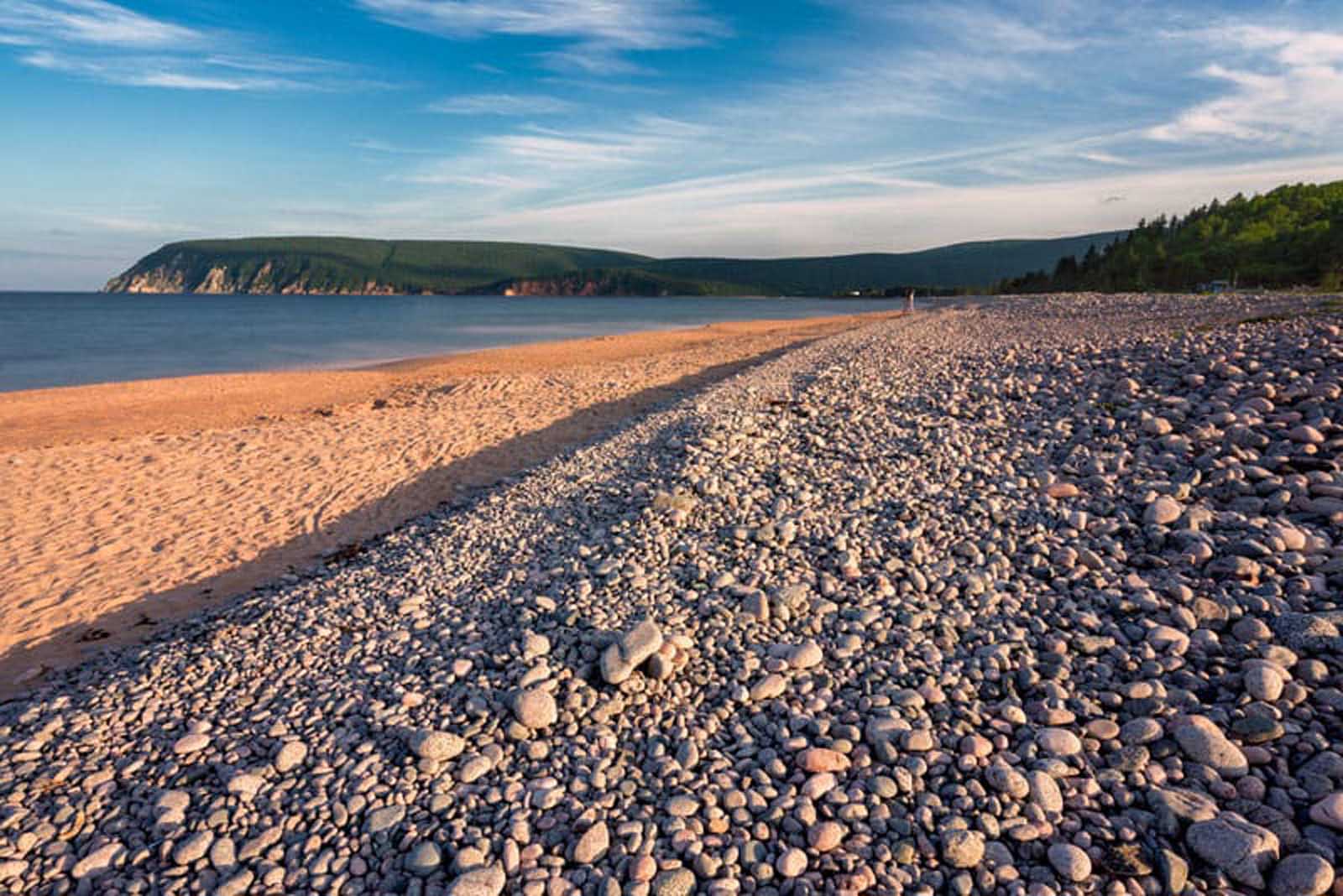 Ingonish Beach in Nova Scotia is a photographer's sanctuary, where the Atlantic Ocean gently kisses the crescent-shaped shore. This serene locale in the Cape Breton Highlands is famed for its panoramic views, with the rugged highlands rising dramatically in the background and the pristine sands stretching invitingly before you. The contrast of the emerald-green waters against the golden sands, framed by the verdant landscapes, creates a harmonious composition that captivates anyone who ventures to this Atlantic paradise.
Halifax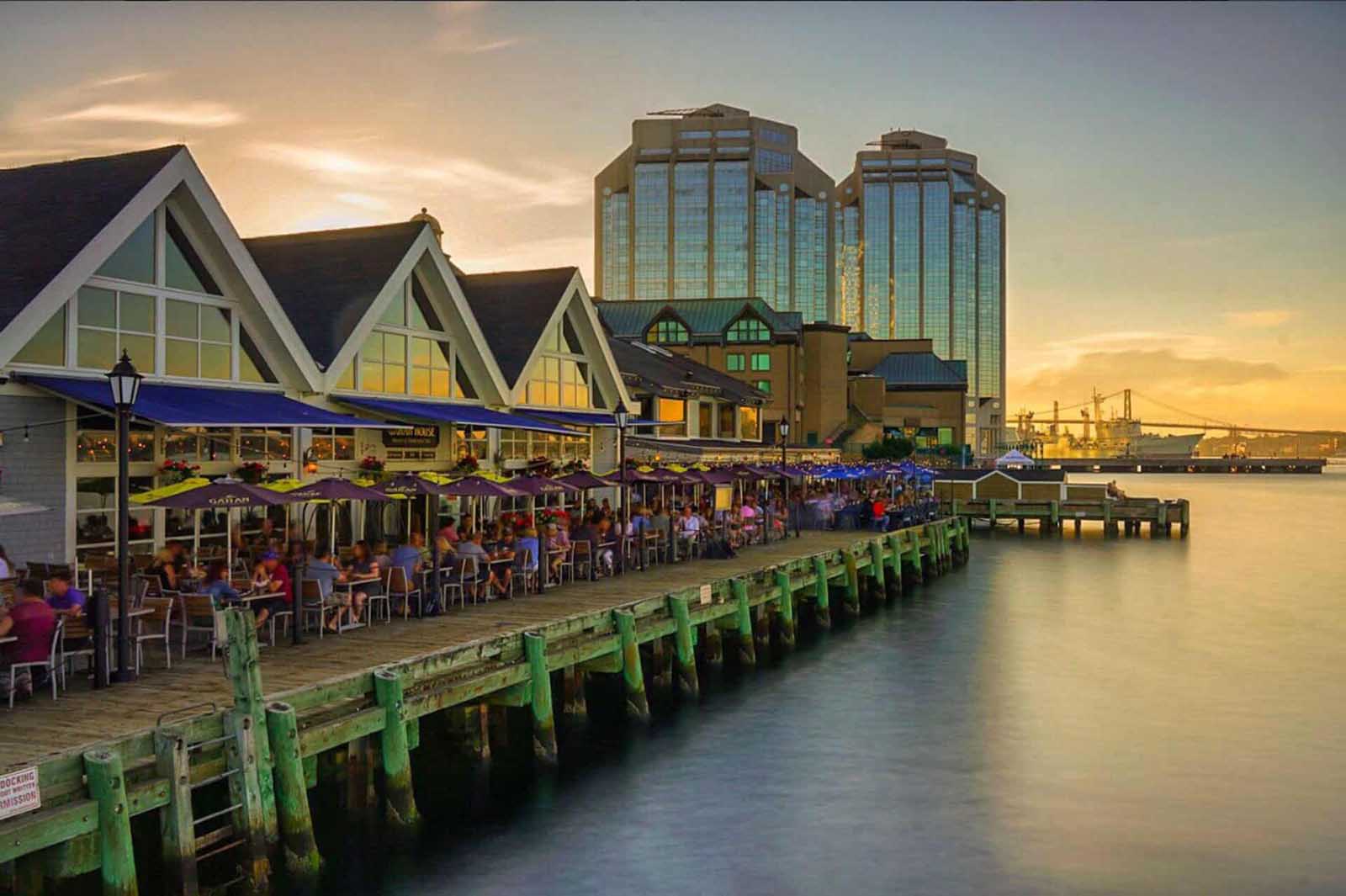 Downtown Halifax is growing fast, with construction all over town. The new Halifax Library is a modern piece of architecture that won a Lieutenant Governor's Design Award in 2014. Check out all these things to do in Halifax.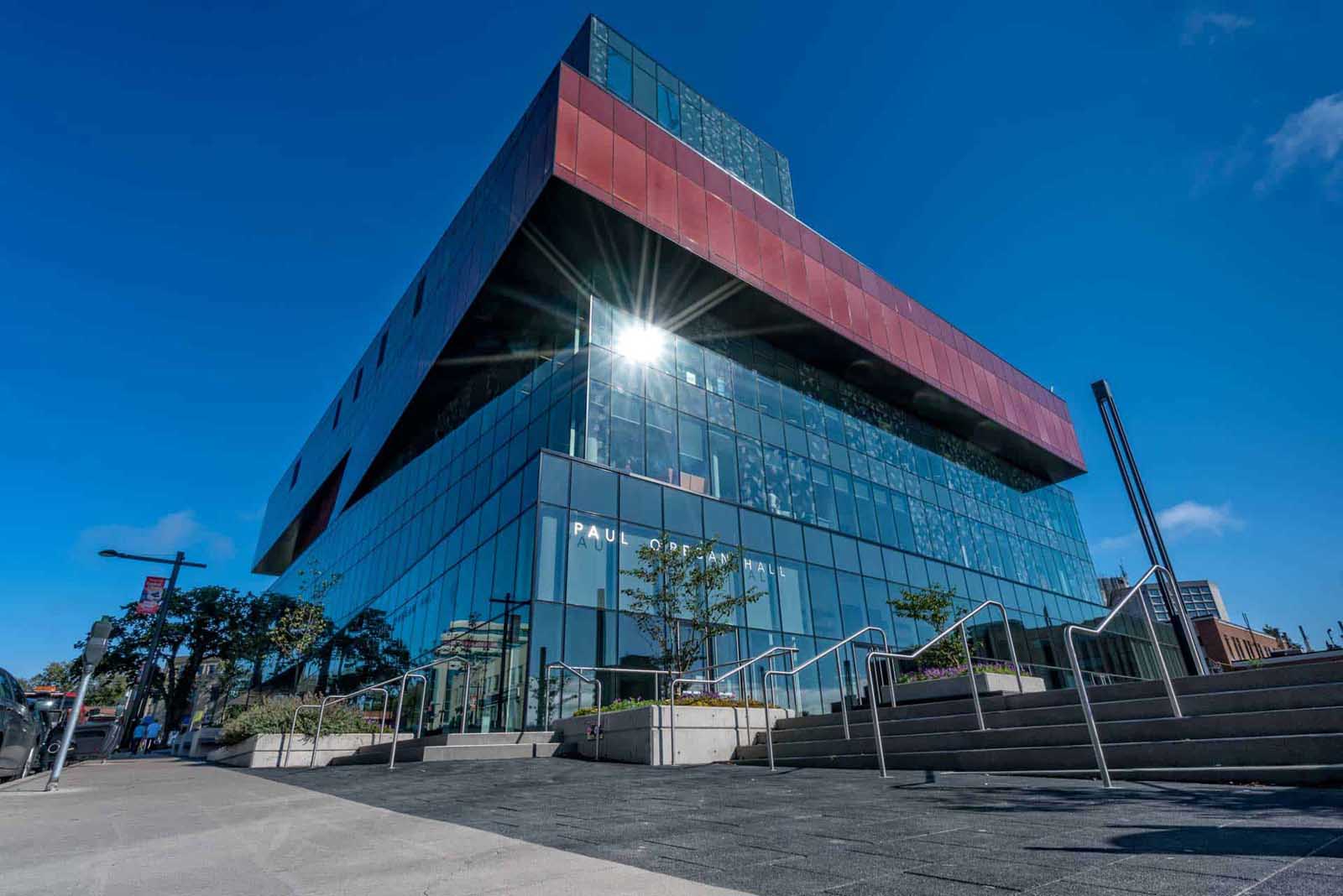 The waterfront of Halifax is a beautiful spot for capturing Nova Scotia photography. It's a lovely place to watch the sunset and stroll along the harbourfront.
Quiet Gardens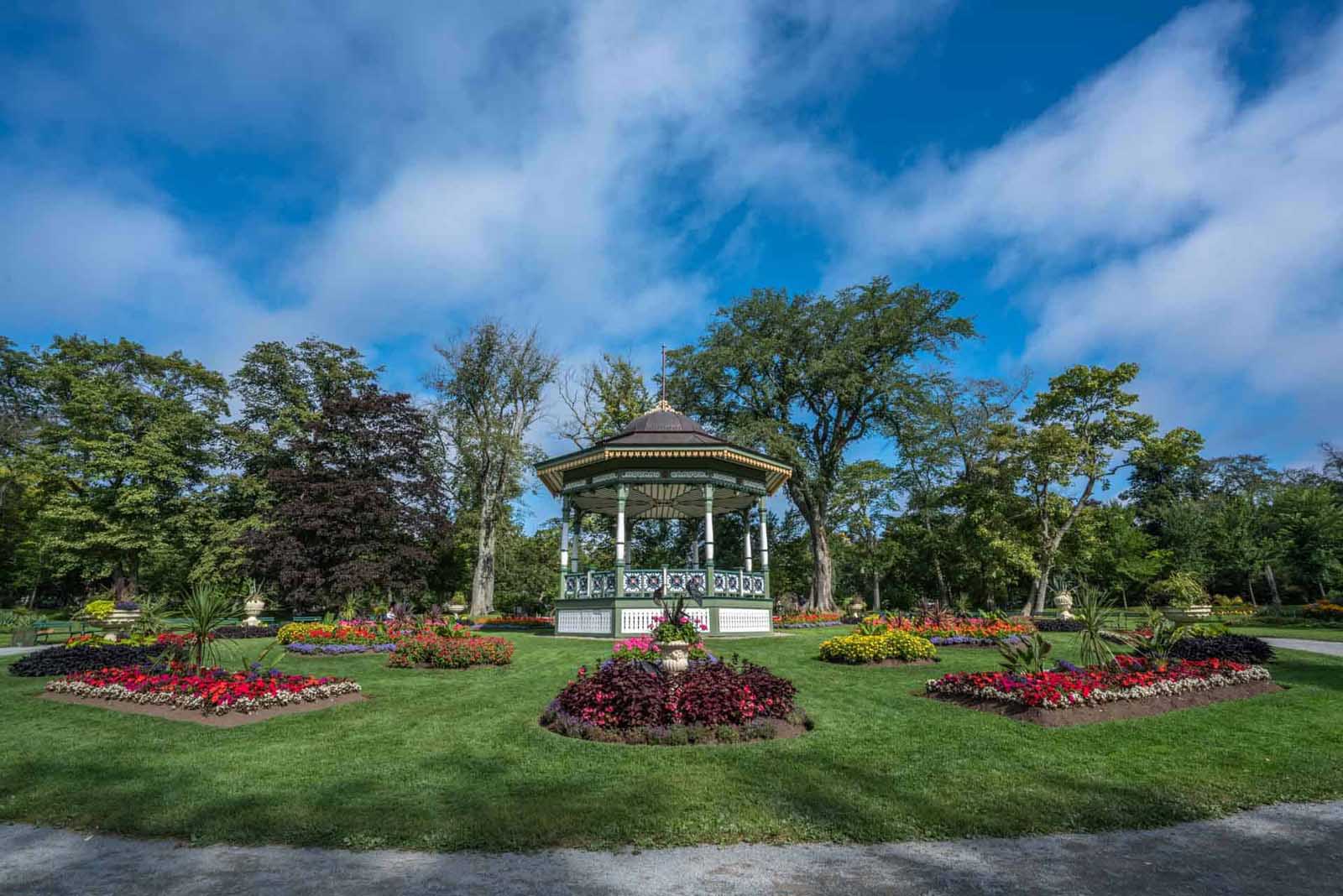 The Halifax Public Gardens are 16 acres of quiet solitude in the city's heart.
Guysborough
Guysborough is a little-known place in Nova Scotia, but it has all the great adventures that we too throughout the province. There's hiking the TransCanada Trail, golfing, breweries and distilleries, cycling, and watersports.
Nova Scotia is fast becoming known for its culinary treats. With many places promoting farm-to-table and utilizing local produce, it's a delicious journey through the province.
Nova Scotia Lobster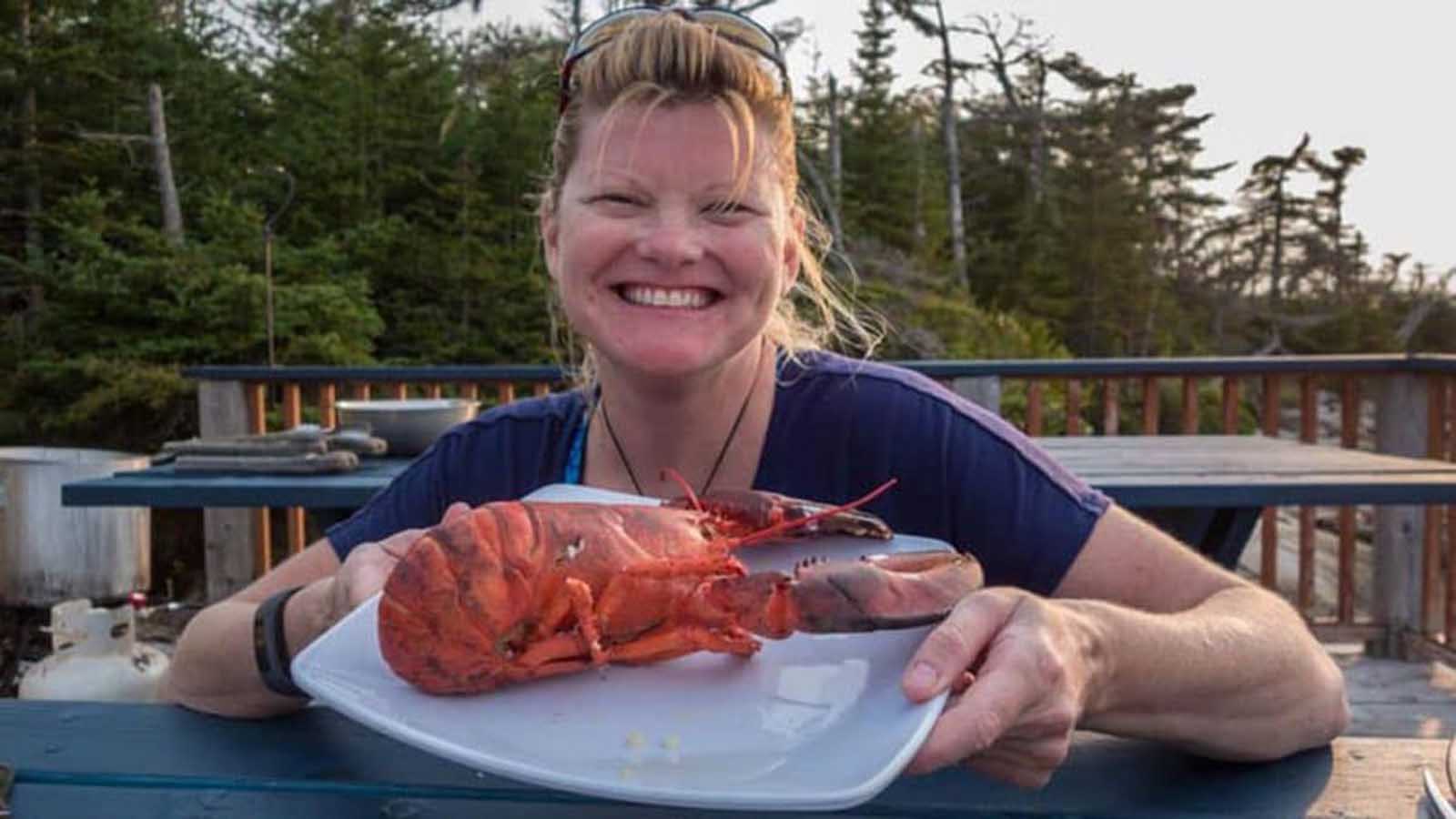 Lobster is everywhere in Nova Scotia, and locals are always creating new ways to enjoy it.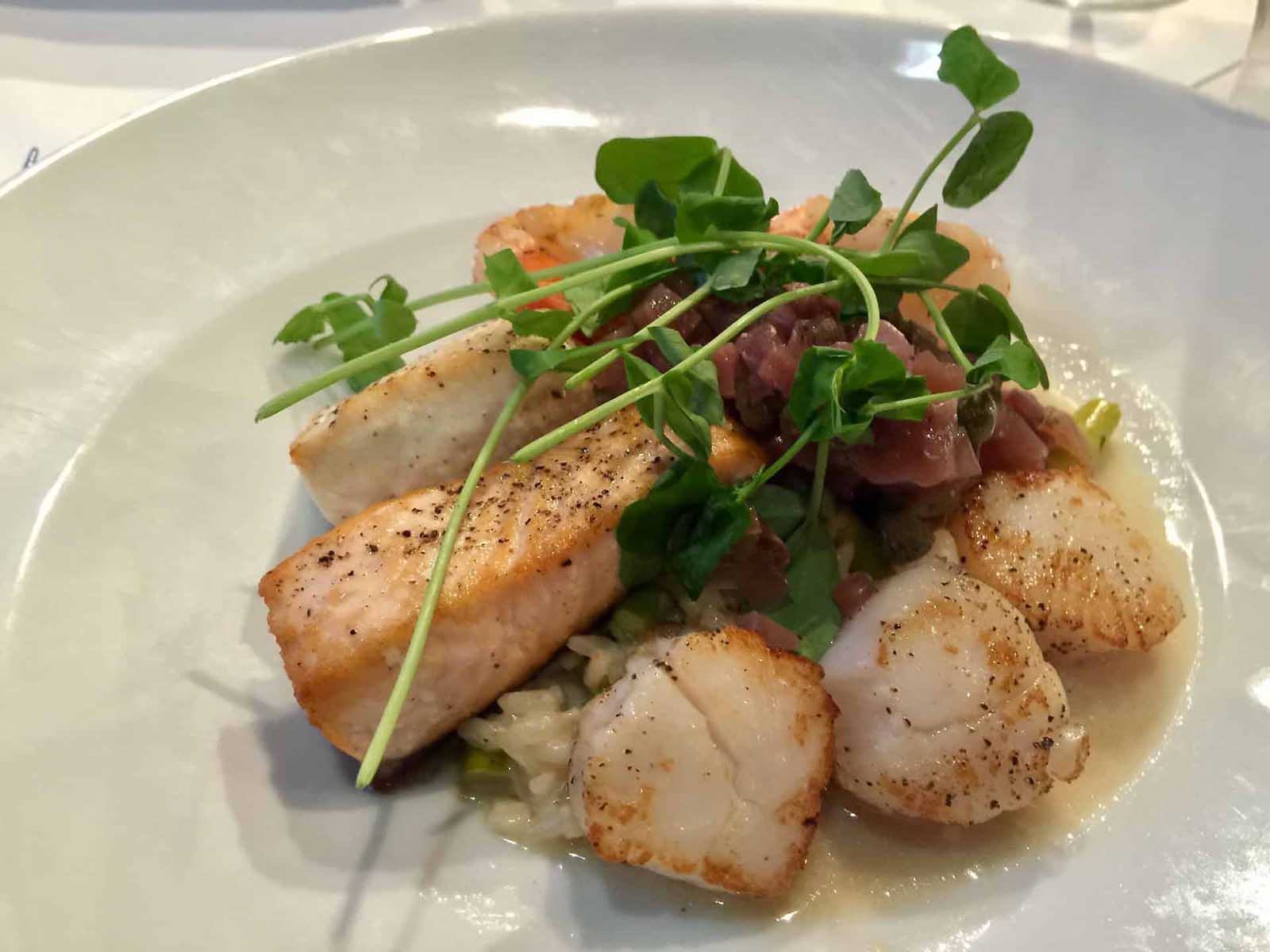 While fresh out of the pot is preferred by all, there's lobster mac and cheese and this dish above: Lobster Poutine
Annapolis Valley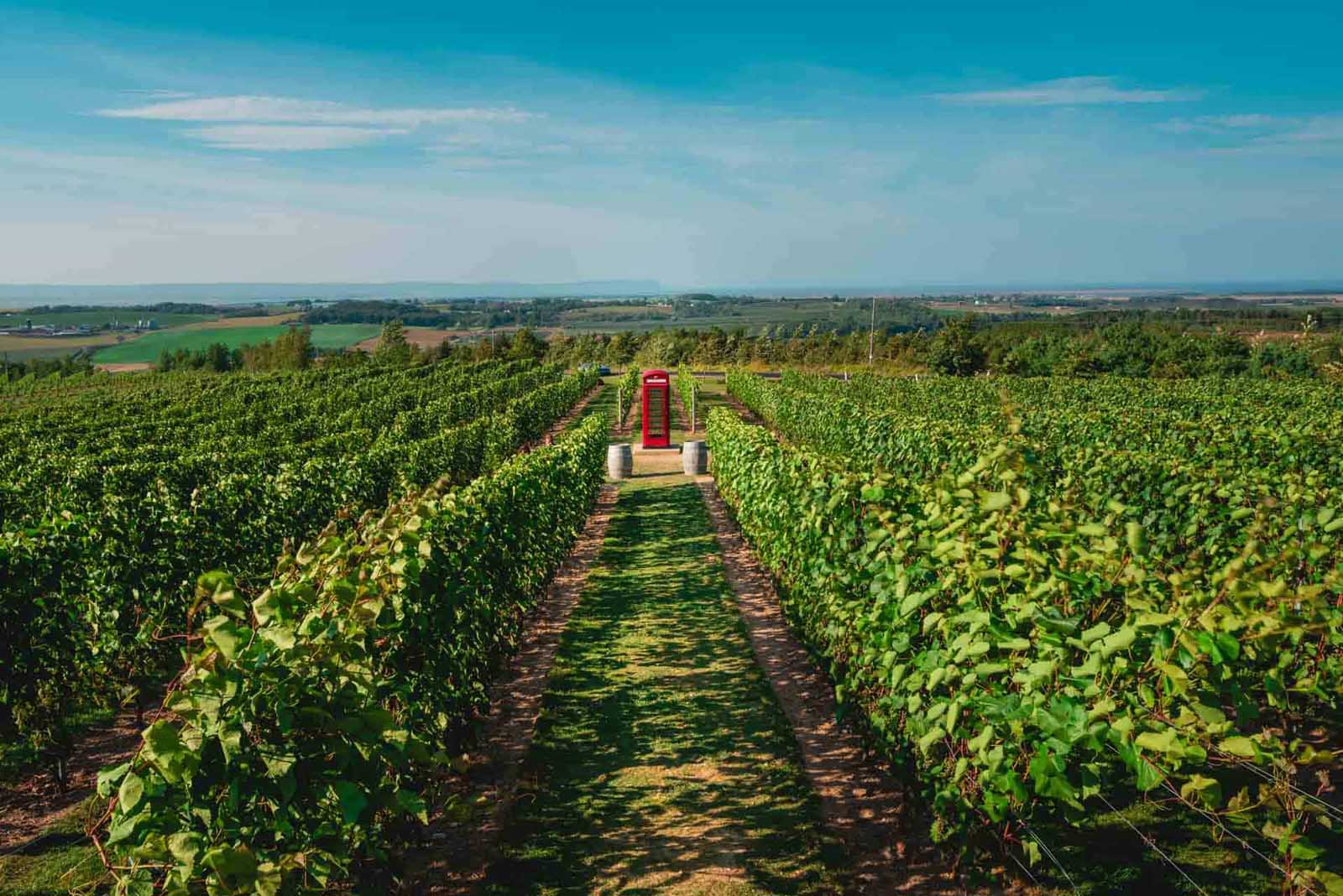 Nestled in the heart of Nova Scotia, the Annapolis Valley beckons with its breathtaking landscapes and thriving vineyards, making it a must-visit destination for anyone seeking picturesque scenery. Renowned for its lush vineyards that produce some of Canada's finest wines, this fertile region offers a visual feast that pairs beautifully with its gastronomic delights.
As you explore the valley, the rolling hills adorned with vibrant grapevines provide a stunning backdrop that is as delightful to the camera lens as the wines are to the palate. Whether you're an amateur photographer or a professional seeking to capture the essence of Nova Scotia, the Annapolis Valley's vineyards present a perfect composition of natural beauty, agricultural richness, and cultural charm.
We hope you enjoy Nova Scotia pictures of the sensational South Shore. Click here for a map of our Nova Scotia Pictures.
Read More:
Our travels to Nova Scotia were in partnership with Nova Scotia Tourism, visit their website for more information travel to the Atlantic Province.