It was exactly 12 years ago that we fulfilled our New Year's Resolution that changed our lives.
It was, January 2008 as we sailed down the Nile River in Cairo celebrating the kick-off of The Tour d'Afrique; A cycling race down the continent of Africa.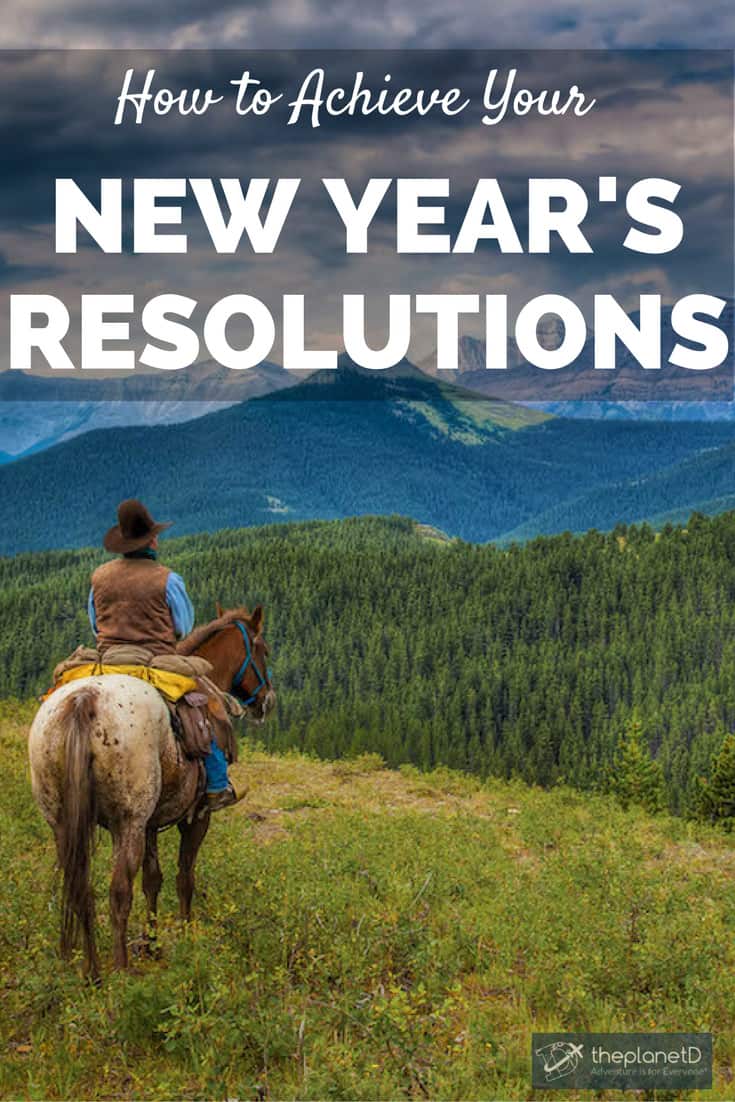 One Year earlier Dave and I made a New Year's Resolution to make a huge change in our lives.
We had already taken up a life of adventure travel splitting our time between work and travel, but we felt unfulfilled.
We were tired of living half a life.
While watching a documentary on Canadian Ultra Marathon Runner, Ray Zahab we took the plunge.
His inspiring story of switching gears from being a couch potato, smoking two packs of cigarettes a day to extreme athlete inspired us to get off our butts once and for all.
How We Achieved our New Year's Resolution
On Dec 31, 2006, we made a New Year's toast and said to each other, we're going to do something epic like Ray. "By this time next year, we're going to change our lives."
No more living with one foot in our dream we were going all the way. And we did it!
A Brief History – Our Thailand Story
In 2000, Dave and I had been together for 9-years. We met when I was 20 and Dave was 21.
Basically, we had grown up together and we had built our careers together.
In 1994, we decided to start working in the Film Business in Vancouver and we both worked very hard to break into the business and start to eke out our own separate careers.
We started to make money, live comfortably and we had grown comfortable with each other.
We also had started to take each other for granted. We didn't know it yet, but our relationship was in need of a shake-up.
After working non-stop for six years, we took a five-week trip to Thailand. It was our first epic adventure and those five weeks opened our eyes to a whole new way of thinking.
We discovered adventures like rock climbing and kayaking, and most importantly rediscovered each other.
We found that we loved being active together and trying new things together.
We took our new found energy home with us and completely changed our lives.
We no longer lived to work, we now worked to live.
From then on, we went on weekend adventures.
We took up rock climbing, scuba diving, and mountain biking in Ontario and every spare moment outside of work was spent fulfilling our dreams of being adventurers.
We took extended vacations every winter to explore and discover new places and we always took on the challenge of trying a new adventure together.
Six years later, we found ourselves slipping back into a rut and we found that doing adventures on the weekend or for a few weeks every year was no longer fulfilling for us.
We wanted more. We wanted to take our love for adventure and make a life out of it.
Our careers in the film business were no longer important to us.
It was time to move on but how?
The New Year's Resolution
Well, Ray Zahab showed us how. He had changed his life to become a full-time adventurer.
He spoke around the world and ran for causes like the need for Clean Water in Africa. If only we could do something like that. But what?
After making that toast on Dec 31, 2006, we started brainstorming ideas. We were open to anything.
Two weeks into 2007, we saw an article in the newspaper about an Ottawa man who was going to cycle the continent of Africa in a race called The Tour d'Afrique. T
That was it! We decided we were going to do that and there was no turning back.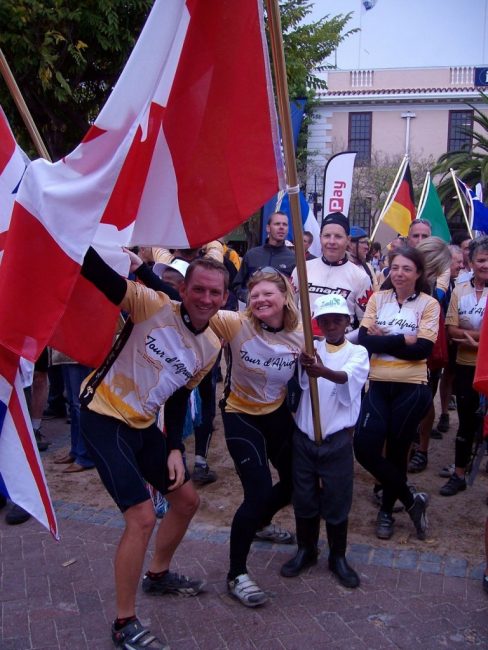 Once we talked things over and committed, we decided that we really needed to make sure we didn't chicken out.
It was a big commitment and it would be an easy thing to change our minds so we took steps to make sure that wouldn't happen.
It worked because one year later we were in Cairo beginning our cycle down Africa and four months later we finished in Cape Town!
Steps to Keeping your New Year's Resolution
We are just like everyone else. We have grand ideas to lose weight, get in shape, save more money and find our balance.
But a few weeks into our goals we start to lose focus and start to give up.
We've found that by taking action, we are forced to stick with our resolutions and make huge changes.
Here are some tips to help you stay on track.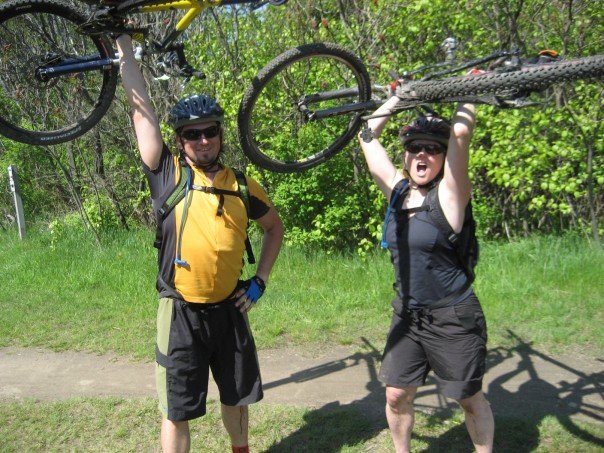 1. Tell Everyone
The first thing we did was tell everyone. We told all our friends, family and co-workers what we were going to do this time next year.
If we chickened out, we'd have to face them and explain why we gave up. If you made a New Year's Resolution this year and are starting to feel that you are slipping, tell everyone your goals.
It will re-motivate you to get started.
We even warned our bosses that by next January we'd been taking leave and going to Africa for four months to cycle from Cairo to Cape Town. There was no going back now.
2. Make an Investment
After we made the decision, we put down a deposit for the trip down Africa.
It was an expensive tour, but we knew it would change our lives – and we had 6 months to save for the rest of the entry fee.
We tightened our belts and put money aside weekly to be able to pay the entry fee by June.
Since we already had a nice chunk of money put down in January, we forced ourselves to follow through.
Our deposit was non-refundable, but more importantly, it was the first step we took to sticking to our goals.
If we lost that deposit money for nothing, it would hurt.
3. Find Like-Minded People
It's important to stay motivated and if you can surround yourself with people who inspire you and have the same goals, you will do better.
It was the middle of the winter so we couldn't exactly go cycling around the city, so we signed up for spin classes – We needed to get in shape fast.
In 12 months we'd be cycling 120km a day for 120 days so we needed to be prepared.
By joining the Spinning Classes, we saw the people who have been going for months and how great they looked.
We saw it was possible for us to achieve that level of fitness. We saw everyone excited and pumped before each class and we made new friends.
4. Gain more knowledge
The more you know, the more you grow. Learn as much as you can about what your goal is.
If it's weight loss, learn about nutrition and proper workout techniques. If it's money, sign up for an investment course or go to workshops.
We took a bicycle mechanics course – We knew nothing about bike maintenance, and yet we were about to cycle 12,000 km. We needed to know how to fix a chain, change a tire and tweak our gears.
So we signed up for a course, became more excited about cycling and made great new friends in the process.
5. Have a Support System
Through our cycling maintenance course, we met other cycling enthusiasts and we all started cycling together in the Spring. We met on Sunday's and went for long rides all over Ontario.
They kept us motivated to keep cycling because they had a love and passion for it. As we got more into cycling, we joined other cycling communities and met on weeknights and weekends to go for a ride.
When you have a support system to keep you motivated you to work harder and do better.
We took friends out on rides with us, we made new friends who wanted to ride with us and we joined other groups who loved to ride.
Our entire year became about riding in our free time and we loved it because now our circle of friends were people who loved to ride too.
7. Set Realistic Goals
Cycling the continent of Africa sounds quite extreme to most people, but for Dave and me, that was a natural progression.
We had already been taking winters off for years to go on adventures around the world.
This was just a bigger adventure than we had done.
If we raced down Africa out of the gate, we probably would have failed, but because we took baby steps all these years, we were ready for this big step.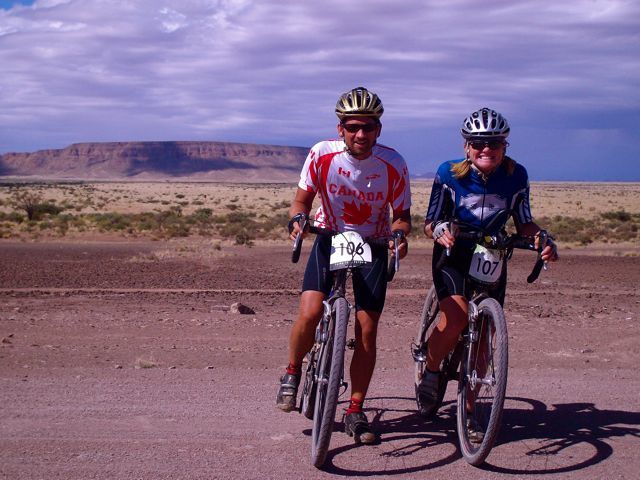 We also had jobs that allowed us to afford to pay for a trip to Africa if we budgeted properly.
We worked hard all year, socked away money and didn't have to go into debt to fulfill our resolutions.
When you make your goals, make sure they are realistic. If you've never worked out before, a marathon might be too big of a goal, but maybe a half marathon or 5k run could be your focus.
If you want to pay down debt, start putting aside money weekly.
Make your coffees at home or if you like those $4 lattes, get a foamer and create your own in your kitchen and then put it in a really nice travel mug.
There's $20 a week to go towards debt.
Anything is Possible
We believe that anything is possible. We've been in your shoes.
We've had big debt in our lives, we've been unhappy in our lives, we've felt helpless, but every year when we felt that way, we made a resolution and took steps to improve our lives.
We believe in making New Year's Resolutions. It's worked for us! Does it work for you?
---
Read Next: