Dave and I have been on our fair share of safaris. We've seen lions and cheetahs in Kenya, Leopards in Sri Lanka, and Polar Bears in Canada. But a lobster safari in North Wales is definitely the most unique safari idea we've ever heard of. Not just anyone can catch a lobster. You need a license, a fishing boat, and there are many rules and regulations that you need to follow.
Catch of the Day – a Lobster Safari in North Wales
We met with marine biologist and skipper Carl Davis at Beacon's Jetty in Conwy Morfa North Wales. Today, we were going on safari to learn how to catch a lobster, but to also understand the conservation of this popular seafood entrée known as the Black Gold of the Sea.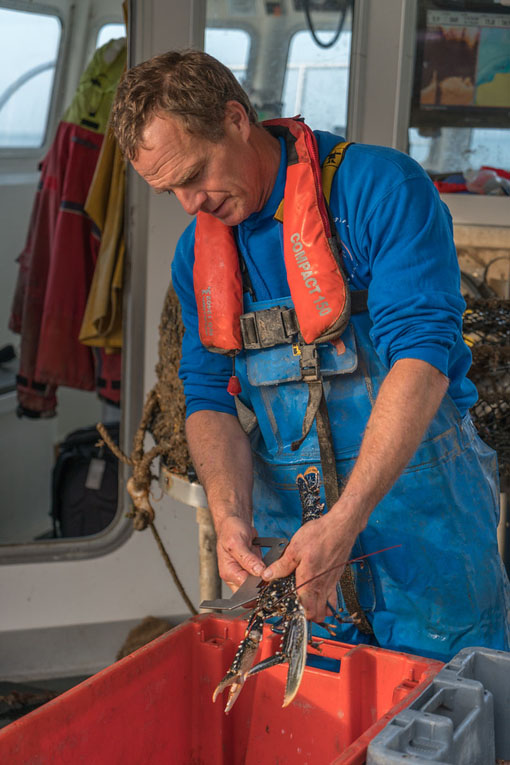 Lobster Catching
Skipper Carl has more than 20 years of fishing experience taking over his father's business after working for several years in conservation.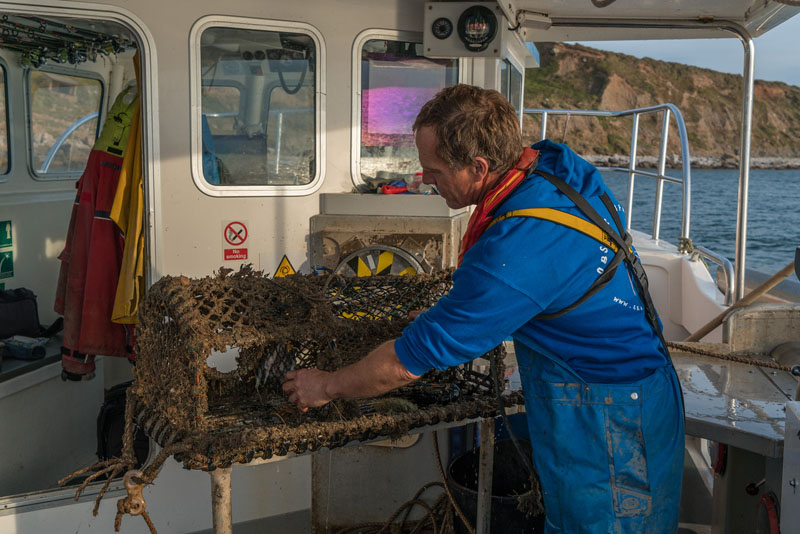 We didn't know what to expect. I wasn't sure I wanted to see lobster being caught, but I do believe that if you are going to eat something, you should understand where it comes from. Our food isn't just neatly packed in plastic for us to enjoy after magically appearing from nowhere. Someone has got to do the dirty work.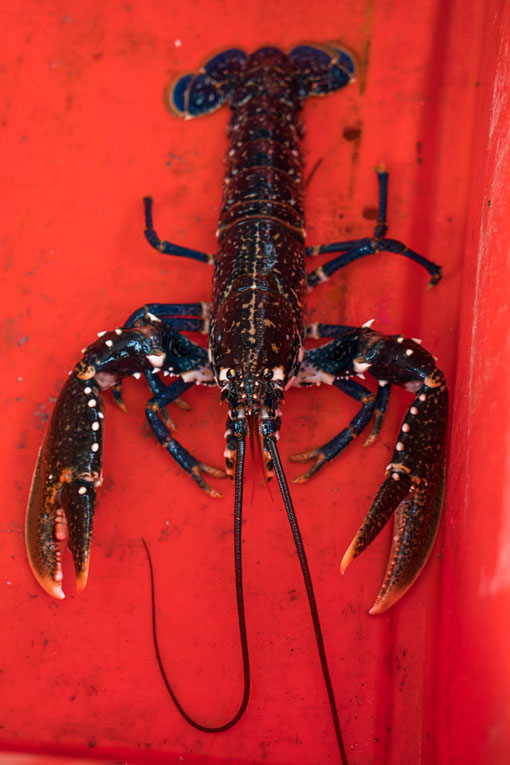 The Reason for a Lobster Safari
Having recently gone vegetarian, I've had a difficult time with food. The reason I decided to stop eating meat is because I was disheartened with humanity. I know that sounds ridiculous, but with all the senseless hunting, animal cruelty, over fishing and excess waste, I felt the need to do something, even it if was very small.
I miss meat, I love meat, and I want to eat it, but the other half of my brain is telling me, no you don't, you feel terrible for the pain and torture animals go through each day.
I don't think there is anything wrong with eating meat. I actually love the taste and believe that humans should be able to have proper protein in our diets. The problem is how raising livestock was taken to a whole new level in the 21st century.
I feel that if you are going to eat it, you should understand where it comes from and you should be very aware of conservation. And that is why this lobster safari is very important to me. Carl Davis cares about the seas, cares about the future of the seas and cares about conservation of lobster fishing (or is it trapping?) for years to come.
Moving on.
The two hour safari isn't about catching lobster at all, it's about having fun on the sea and learning about the fishing industry.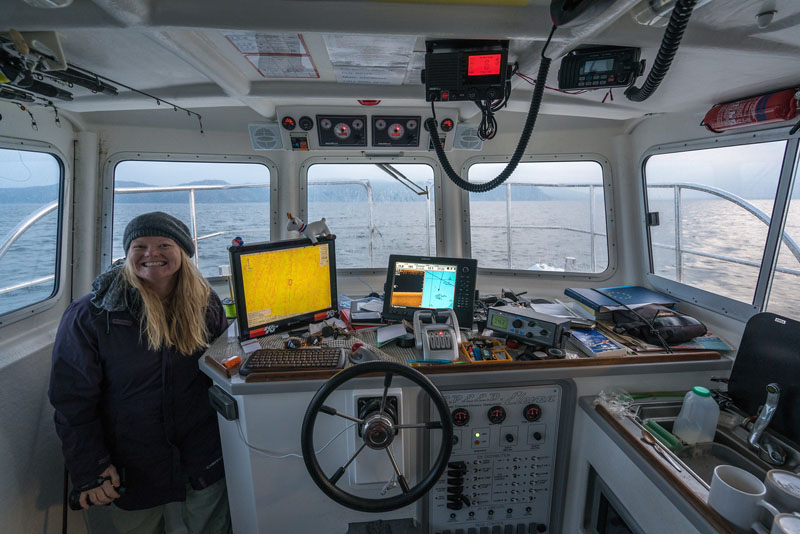 We set off through the bay enjoying the gorgeous scenery of the Wales Coast. Taking in the view, we spied many sea birds soaring through the air and we even spied the Kashmiri goats teetering high on the cliffs of the Great Orme.
The goats live in the wild here and they are so popular that they are the mascot of the military battalion, the Royal Welsh Fusiliers for the past 200 years!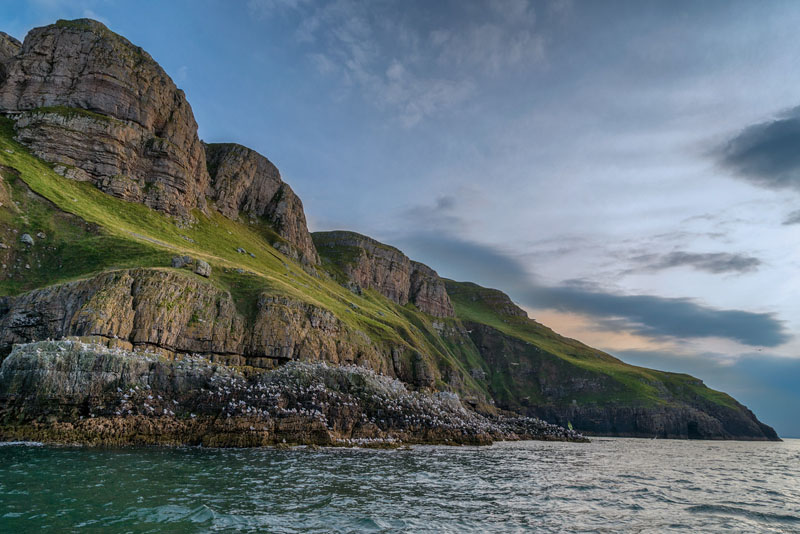 It was a beautiful ride out to Carl's fishing grounds where he has lines of traps strung out on the ocean floor waiting for their catch.
Wales is famous for Coasteering, check out our post about it: Coasteering, It's not as Scary as you Think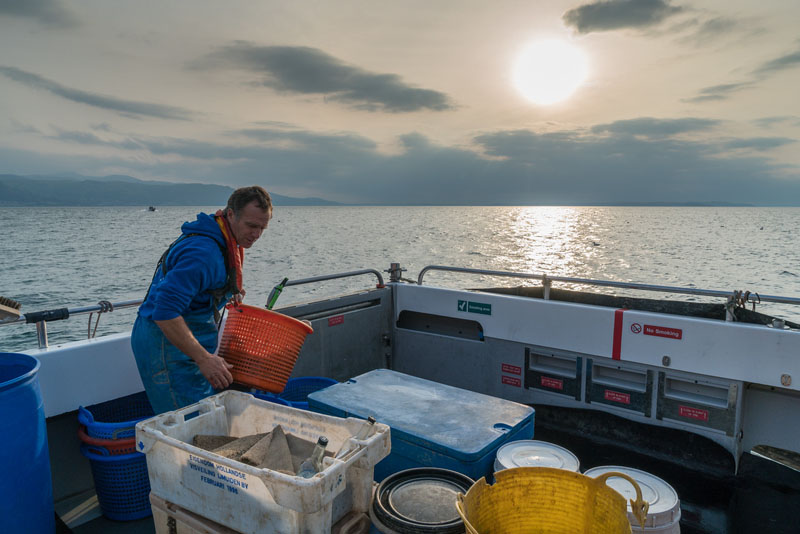 During our lobster safari, he brought up the last four traps on each line in search of the week's catch. Each cage had 1-2 lobsters in them.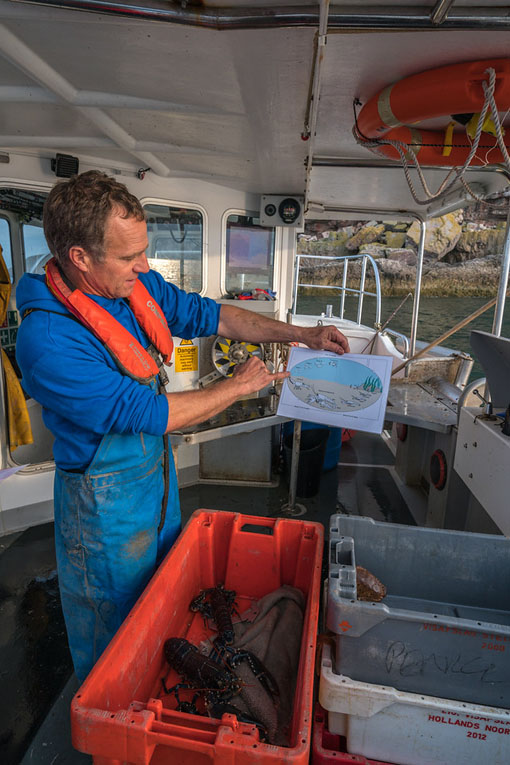 The Size of Lobsters
We learned that the size of the lobster is very important. If they are too small, they are put back. Carl measured each lobster carefully and decided whether they were ready to be kept.
For a lobster to grow to legal size, they are approximately 5-7 years old. When it comes to size, regulations are strict and fishermen can't sell lobsters that are too small. I like that they have a long free life before they meet the boiling pot.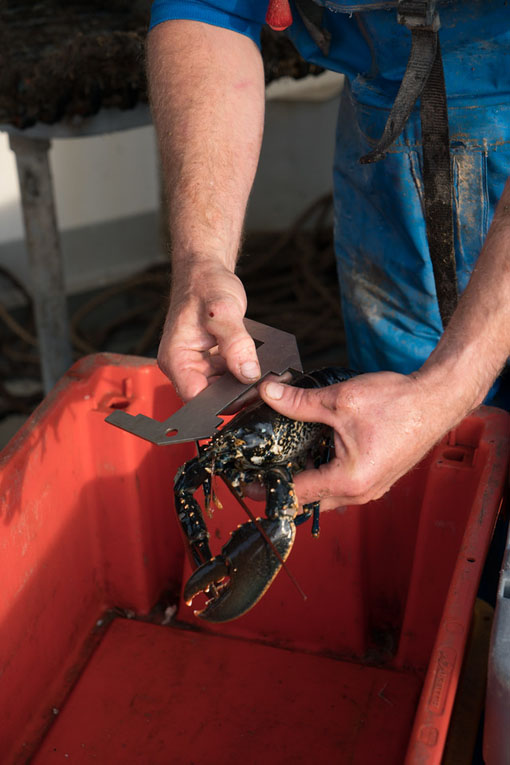 We learned the difference between male and female lobsters, although if I saw one again on my own I probably wouldn't be able to tell them apart. Basically a female lobster is thicker and wider in the tail giving her breadth to carry her eggs.
Speaking of eggs, Carl snagged a couple of pregnant females. Female lobsters carry thousands of eggs at one time. When he turned them over, we saw huge clusters of black eggs attached to their underbelly.
Carl told us that they don't have to throw pregnant females back, but he always does as it's an important part of conservation.
If they kill the females before their eggs hatch, they've just killed off the future of their business. We agree with Carl, this is a good way to assure future catches.
But I guess some fishermen are desperate and don't think of the consequences. He told us that they used to not allow pregnant lobsters to be caught, but fishermen were just scraping off the eggs anyway and throwing them in the batch.
They found it to be a losing battle. However today there are ways to tell if the eggs have been scraped so he doesn't understand why the fisheries don't change the rule. Hopefully if enough people know about it, they eventually will.
In the end, Skipper Carl came away with 3 lobsters that day. Instead of taking them into shore, he put them in a holding cage for when he was ready to take his catch in.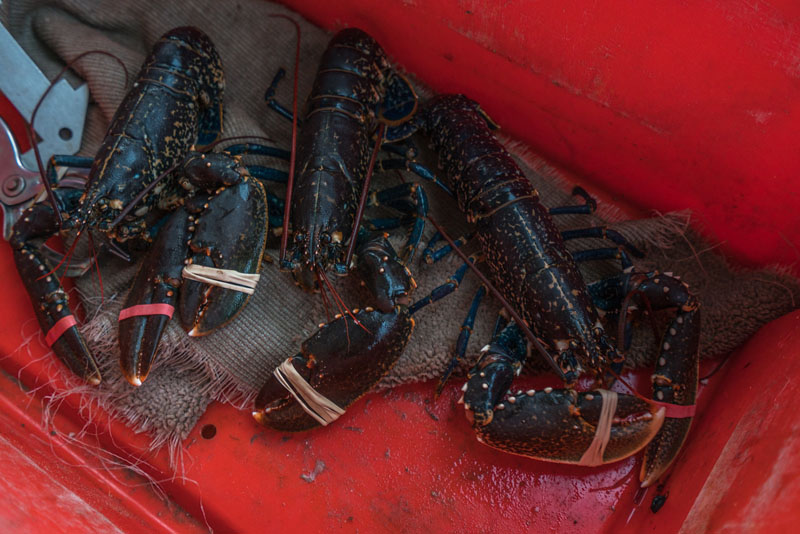 After banding their claws: because lobsters are cannibalistic and will eat each other, he put them into another holding cage under the water, and we went in for the night.
The life of a lobster fisherman is hard work. It can be dangerous with all those heavy ropes and cages being thrown off the side of the boat that could potentially drag you to the sea and there are many a cut hand and finger that go with the job. But it can be a very lucrative life if you know what you are doing and with people like Carl Davis working the waters, it will hopefully be an industry that is around for years to come.
Watch Next: Bounce Below – The Ultimate Playground for Adults
For more information on booking your own lobster safari visit North Wales Sea Fishing Trips.
Our trip to Wales is in partnership with Wales Tourism and Visit Britain. Check out Visit Wales for more great adventures in Wales.
Read More
Where to Stay in Edinburgh – A Guide To The Best Places and Neighborhoods
Dunrobin Castle: A Fantasy-Like Castle in Northern Scotland