Travel is becoming an integral part of many people's lives. It's a way for people to unwind, reconnect with the ones they love, and step away from the pressures of 21st century living. To us, a life well lived is a life well travelled, but that doesn't mean it's about visiting a lot of destinations and checking off countless bucket list items.
No, a life well travelled is about creating meaningful experiences and everlasting memories that can completely change your life. When Cathay Pacific Airways asked us what a life well travelled meant to us, we couldn't wait to share our answers with you.
Life Well Travelled with Cathay Pacific
When we set out from Toronto to Hong Kong to showcase what life well travelled means to us we wanted to emphasize that travel isn't a competition.
Travel is what you make it, no matter how far away you go or how many places you visit. If done properly, it can change your life.
Read: How to Start a Travel Blog to live a life like us.
We had the opportunity to travel anywhere we wanted in Asia with Cathay Pacific and we chose Thailand via Hong Kong. Thailand holds a special place in our hearts, as it was the first country we travelled to independently. It was a trip to Thailand in 2000 that completely changed our lives.
We spent five weeks exploring the country and trying new experiences. We had never dreamed of rock climbing or sea kayaking before that adventure and yet, while exploring the southern islands, we were inspired to step outside our comfort zone and try something new.
Revisiting Thailand always brings back that sense of excitement we felt during our first trip to Asia.
We've been to a lot of different places since that first experience 16 years ago, but we have never lost our enthusiasm when visiting a new destination. We still get a thrill out of travel and are compelled to keep exploring the world.
From that moment way back in 2000, travel became an important part of our lives. It started to define who we were. Whenever we went on vacation, we would take on another challenge that we had never tried before.
Be it climbing South East Asia's highest peak, Mount Kinabalu, or hiking the Sacred Valley in Peru, travel sparked an interest in us that led to trying new things at home. Because of travel, we started to live a full life at home as well.
We were inspired to take up mountain biking, we learned how to scuba dive, and we signed up for a snowboarding membership at the local ski club. It was travelling well that made us live well. 
See our 27 Best travel tips from 7 years of full time travel
We no longer settled on an ordinary life. Even if we couldn't afford to take off at a moment's notice, we decided to make the most of our time at home.
So what is Life Well Travelled now? 
Right from the moment we enter the airport the adventure begins, and a good travel experience should be memorable the moment you leave the house.
That's why we make sure to enjoy the finer things in life. Now that we're older, wiser, and our bank account is a little bit fuller, we continue to have an adventure but make sure to create premium experiences that suit our lifestyle.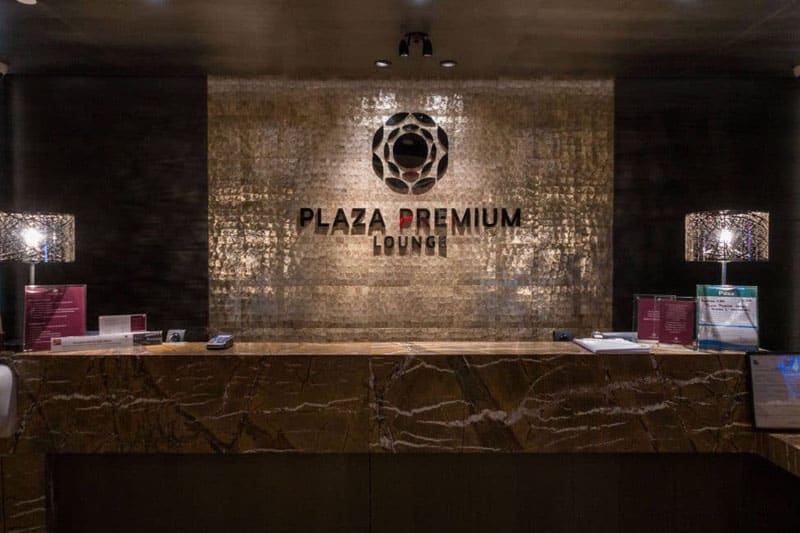 The Plaza Premium Lounge in Toronto Pearson is where Cathay Pacific customers can experience a quiet environment away from the chaos of the airport crowds.
We enjoyed free wifi and unlimited food and drinks. Our flight took us to Hong Kong and we loved having a bowl of noodle soup to set the tone for our trip overseas.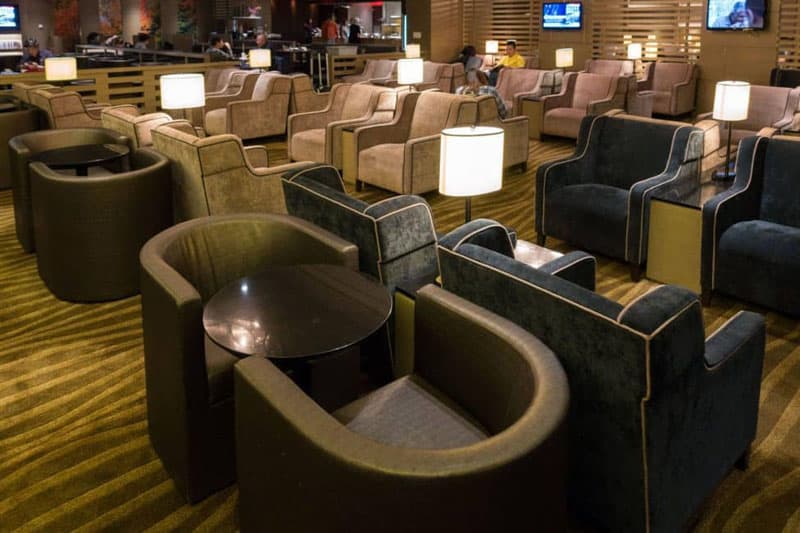 We have Priority Pass cards that anyone can be a part of and we highly recommend getting one of your own if you travel a lot (we do not work with Priority Pass but we do love the service).
Starting your trip in a lounge sets the pace for your vacation.
You can sip champagne, enjoy unlimited food, or just sit quietly and talk with the one you love about all the great adventures you are about to have.
When we get to our destination, the impulse is to see and do as many things as possible. But over time, we have learned to take a breath and regroup to have a clear head while deciding what is important to see and do.
In Chiang Mai, we spent the morning relaxing at the Ratilanna Riverside Resort enjoying the luxury amenities before venturing out to explore.
We reminisced about how far we had come. The last time we were in Chiang Mai in 2004, we were eaten alive by bed bugs in a cheap hostel. We've come a long way baby! We loved the adventures we had more than a decade ago, but we appreciate how far we have come.
A life well travelled is definitely taking a moment to appreciate where you have been and where you are now.
Responsible Travel
One of the main reasons we wanted to revisit Chiang Mai was to visit an elephant sanctuary. The last time we were in Thailand, we rode an elephant not realizing the horrors that most elephants went through to be broken.
We've since become better informed and wanted to support the local charities that are making a difference in the lives of elephants.
The Elephant Jungle camp is a non ride sanctuary where elephants are rescued from riding and logging camps and given a chance to live out their days in peace. It was an uplifting experience to see elephants free from heavy tourists sitting on their backs.
They are fed well, treated well, and a movement is starting to stop all elephant riding in Thailand.
There's a long way to go, but these sanctuaries are taking the first giant leap in making a difference. And that is another point we feel makes for a life well travelled.
Travelling well is about travelling responsibly and making a difference in the people and habitat that you are visiting.
When you take time to learn about your footprint, you make sure that you are doing good for the society and wildlife rather than harming it.
Learning About the Culture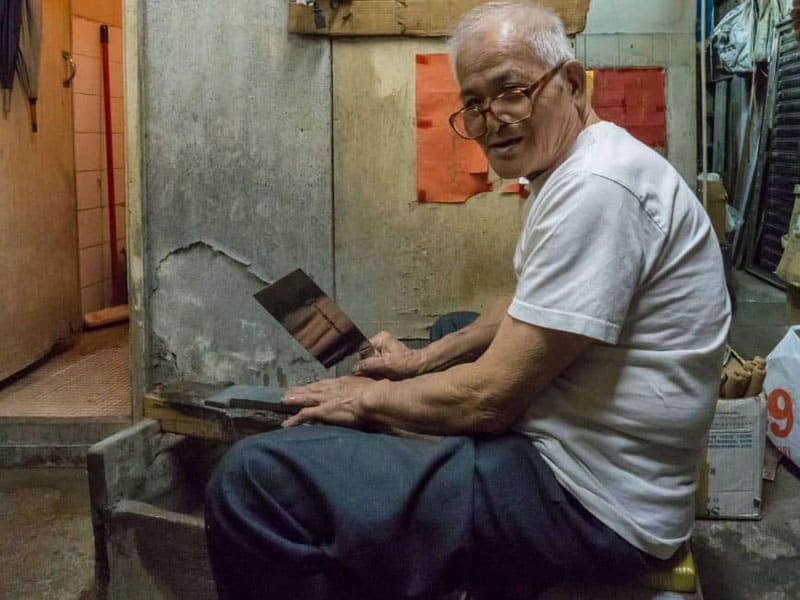 To us, travelling well is also about learning about the destination you are visiting.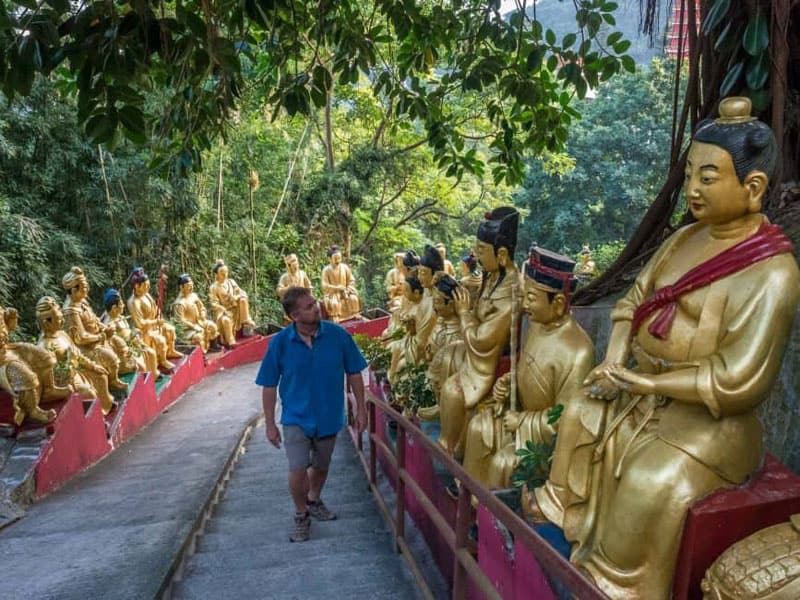 During our time at the elephant camp, we had the chance to ask questions and learn more about the Karen People of Northern Thailand.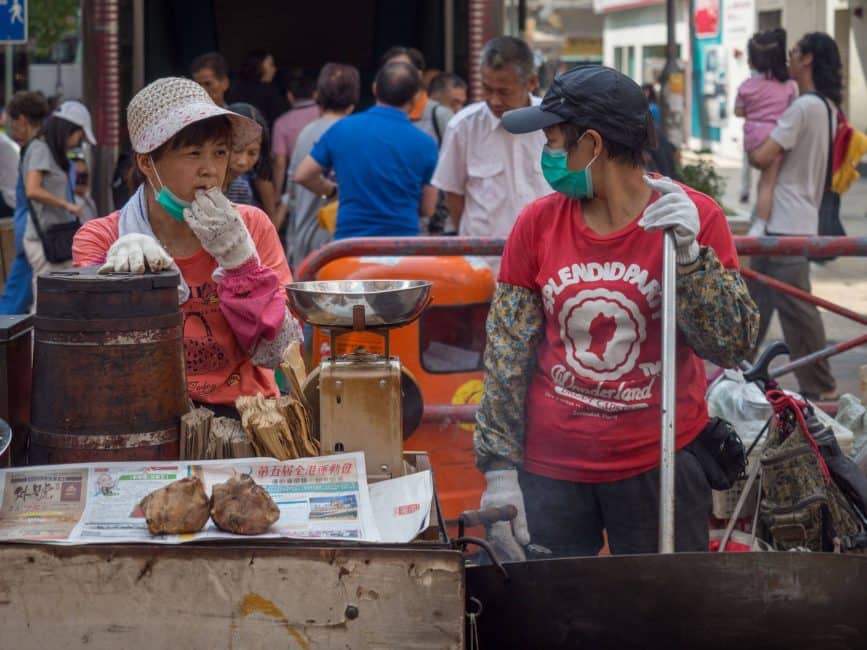 In the past, the hill tribes of Thailand had been exploited, but now the people are earning a living and taking an active role in tourism.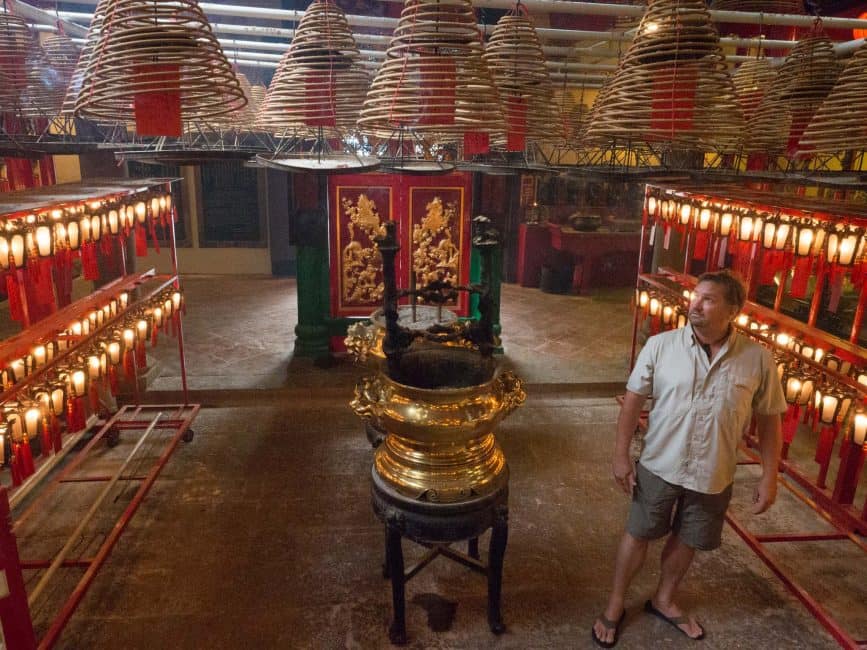 Read about how Travel Helped us Live a Full Life
Immersing in Traditions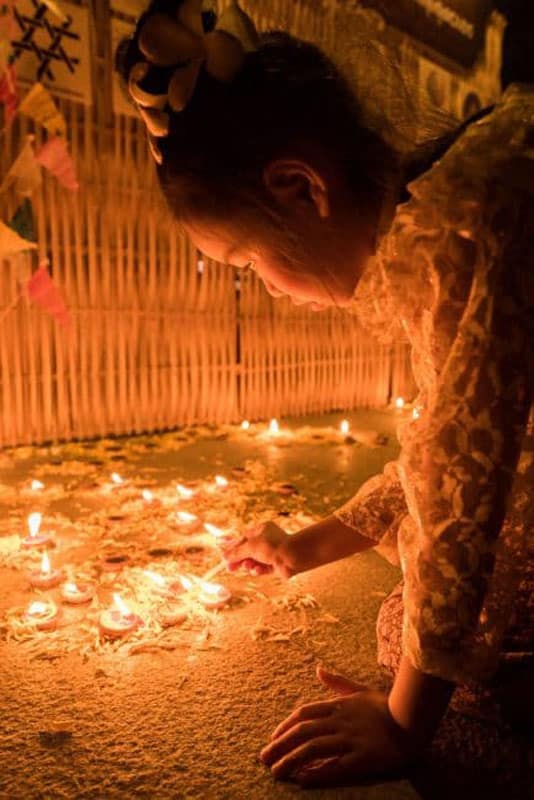 Dave and I like to immerse in a culture when we visit a place and there is no better way to do so than joining a local festival.
Our timing couldn't have been more perfect as the Lantern Festival was going on in the city. Loi Krathong and the Yi Peng festivals were happening.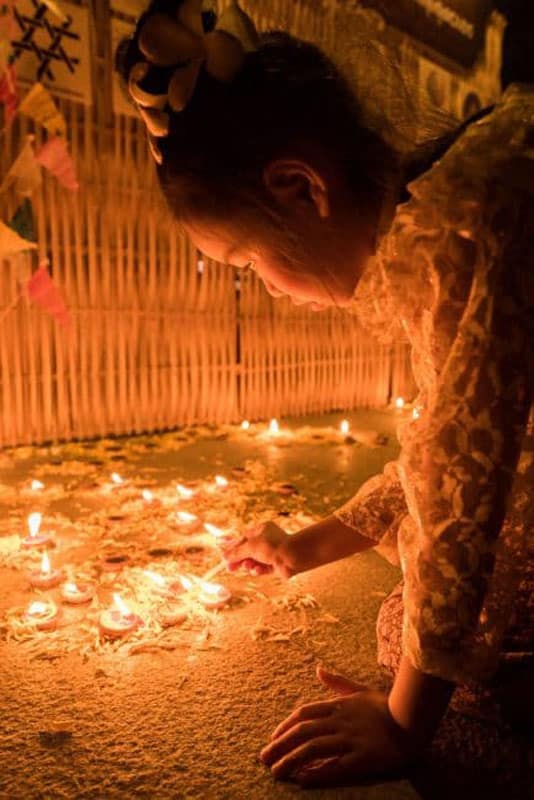 In Chiang Mai, people release thousand of lighted lanterns in the sky while making a wish.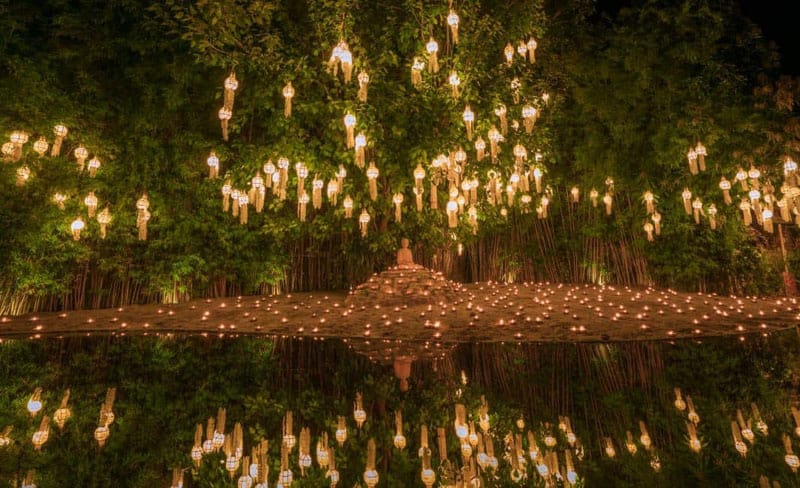 It's a confusing event where you have to ask a lot of questions and pick a lot of brains to find out where the lanterns are being released, but half of the fun is taking on the challenge of finding out where the locals will be releasing the lanterns.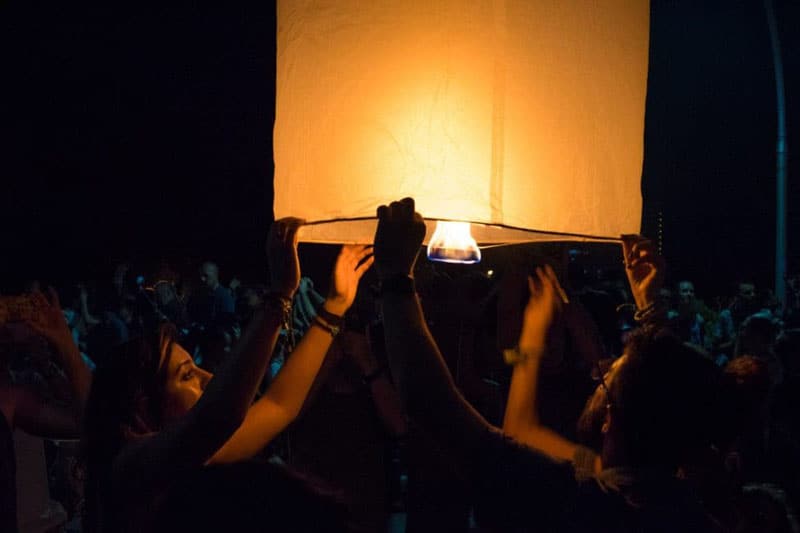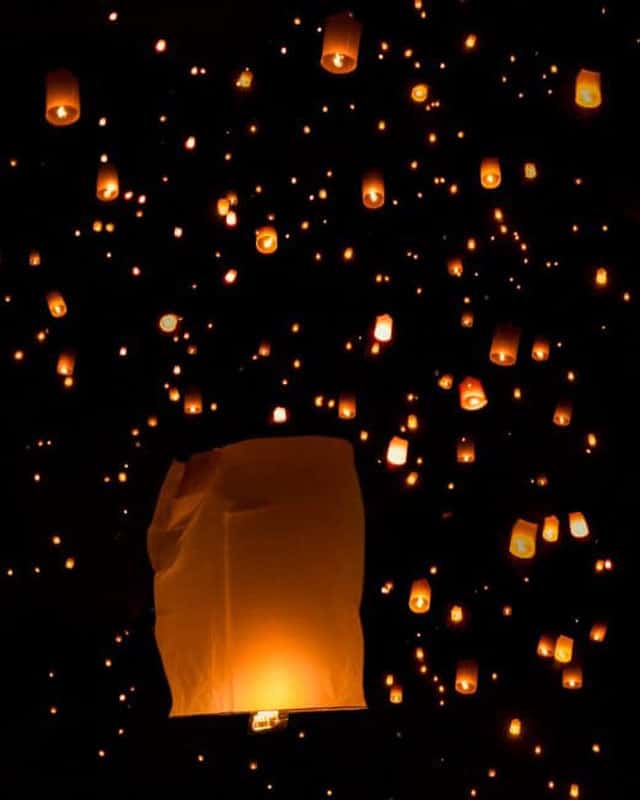 We were sad to see that the lanterns were made out of metal therefore damaging the ecosystem.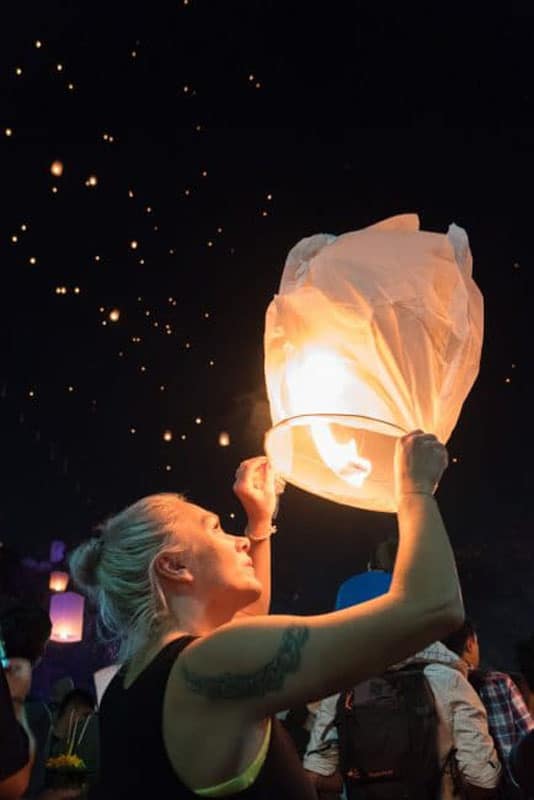 I can only imagine the damage caused to turtles and other wildlife when the lanterns fall into the sea.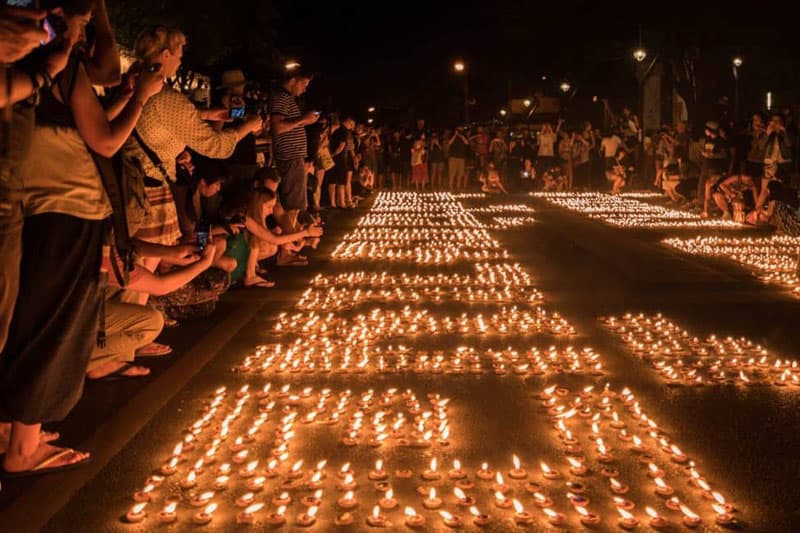 We chose not to light a lantern because of this reason, but we did watch and enjoy the Thai People take part.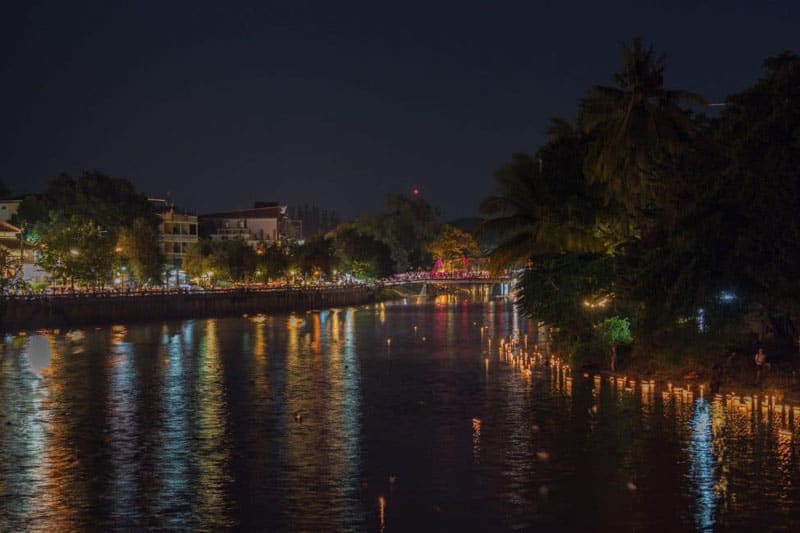 We can only hope that in the future, they will start to think about their own environment.
Do you want travel ideas to immerse in the Culture? Visit our Cultural Traveler Section of our travel blog.
Thinking about the environment is important because a life well travelled means taking an active role in protecting the earth.
If we can learn a thing or two, perhaps we can pass it on. And if one or two people hear our message, they'll pass it on and eventually change will happen.
There are so many ways that we feel you can travel well, from taking the time to talk to locals to make new friends to trying the local transport.
A life well travelled is a great adventure. No matter what you decide to do, make it memorable and do what is important to you. This world is one big and beautiful place just waiting to be explored.
What does a Life Well Travelled Mean to you? Follow the hashtag #LifeWellTravelled
Cathay Pacific offers 10 direct flights weekly from Toronto to Hong Kong and 14 flights weekly between Vancouver and Hong Kong.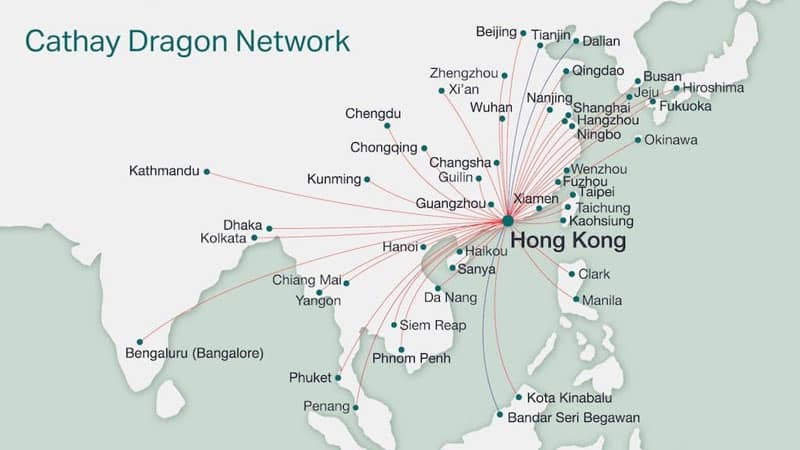 The convenient hub of Hong Kong connects to over 40 destinations in Asia and over 22 cities in Mainland China. Check out all their routes here.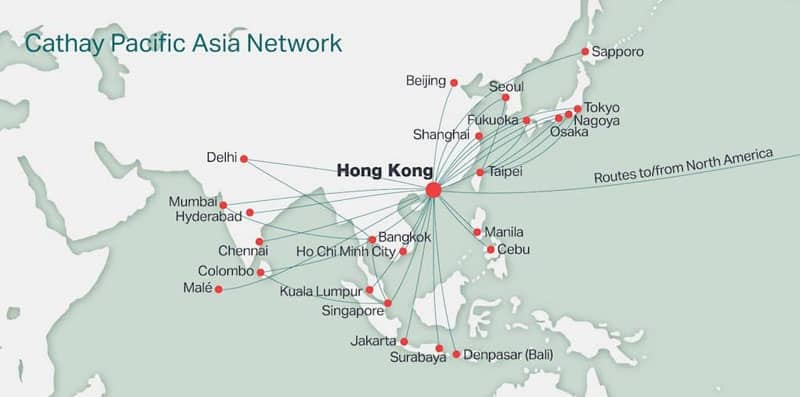 Our Hong Kong/Chiang Mai flights were made possible by Cathay Pacific, but all thoughts and opinions are our own. To book flights to Chiang Mai direct from Hong Kong visit Cathay Pacific Airways. 
---
Read Next:
How to Make your Travels Meaningful
A Visit to an Elephant Sanctuary in Chiang Mai
Start Your Vacation in Hong Kong – Asia's Best Travel Hub
New Video – The Best of Hong Kong
18 of The Best Things to Do in Hong Kong
SaveSave
SaveSaveSaveSave