Whether you are a photographer or not, you will recognize the work of Steve McCurry.
He is one of the most respected and successful photographers of our time.
About Steve McCurry and His Famous Photos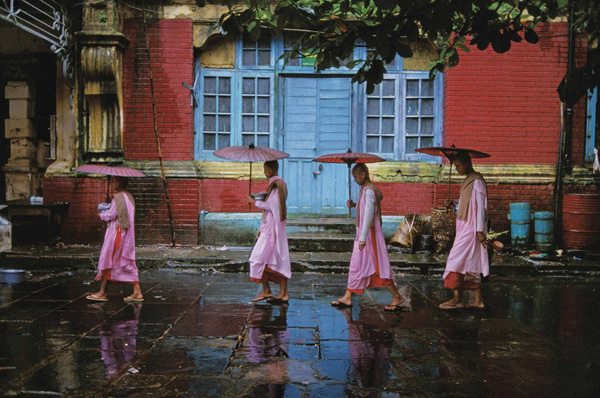 When you see all the famous photos that Steve McCurry has taken, you heck soon realize just how iconic this photographer is.
Phaidon Press has just released Steve McCurry: The Iconic Photographs, a large-format limited edition book that includes 165 of his most evocative and famous photographs like the Afghan Girl pictured below.
This book is destined to be a collector's item as there are only 3,300 copies being printed all signed by Steve McCurry.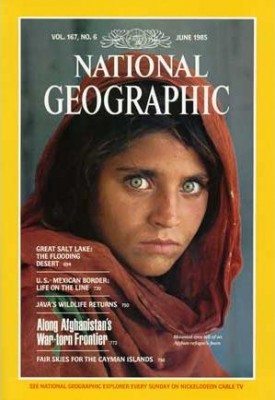 Who is Steve McCurry?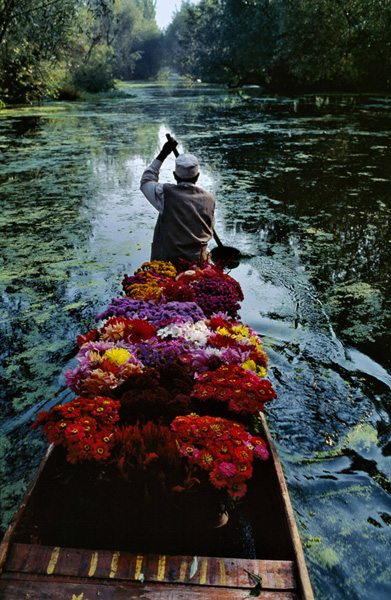 Steve McCurry has been providing the world with arresting images for 20 years.
It all started when he disguised himself as a native and crossed the Pakistan border into Afganistan. He has contributed to countless magazines, most notably National Geogra
phic where he is known for capturing the "fundamental essence" of his subject.
As I looked over the review package for the book I became more and more fascinated with his work.
I have always known of his famous photographs, but to listen to the videos of McCurry himself explaining the stories behind the photographs, was even more intriguing.
Listen to Steve McCurry discuss his iconic photograph: "Widow"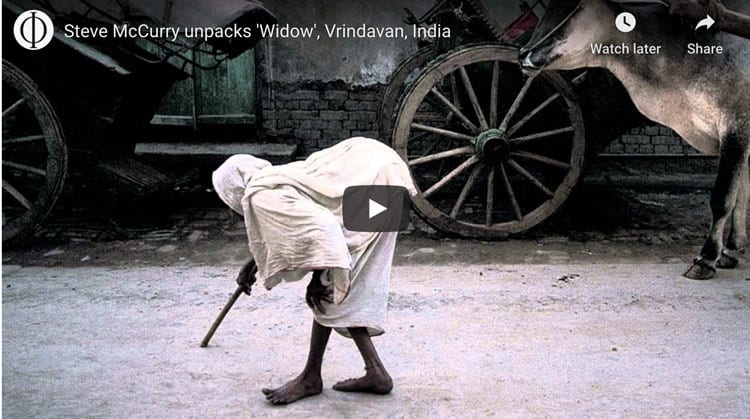 Having been to India ourselves we witnessed a lot of poverty and suffering, but it is the resilience of the people that is inspiring and as McCurry talks of the 'Widow, Vrindavan, India (1995)' I am reminded of this.
The Iconic Photographs give the reader a glimpse into the lives of regular people around the world from India to the Middle East and is a collection of his most famous portraits.
The images are reproduced life-size so that the viewer can meet them eye-to-eye."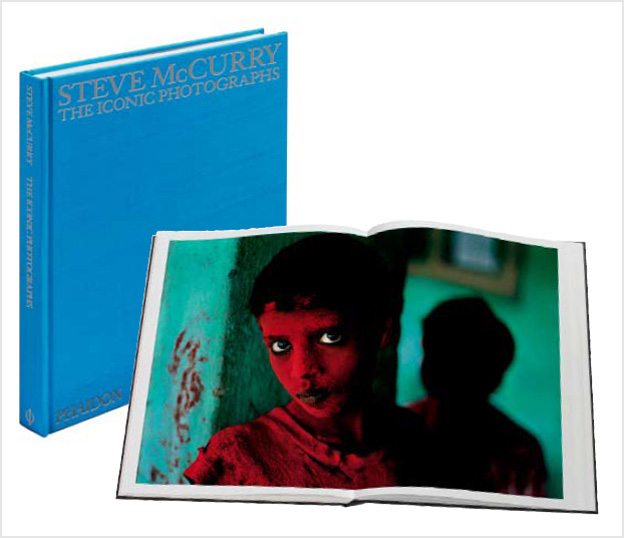 Covering significant events such as the Gulf War and Afghan War has earned him the Robert Capa Gold Medal which is awarded to photographers who exhibit exceptional courage and enterprise.
Listen to him Discuss his photograph "Camels" from the Gulf War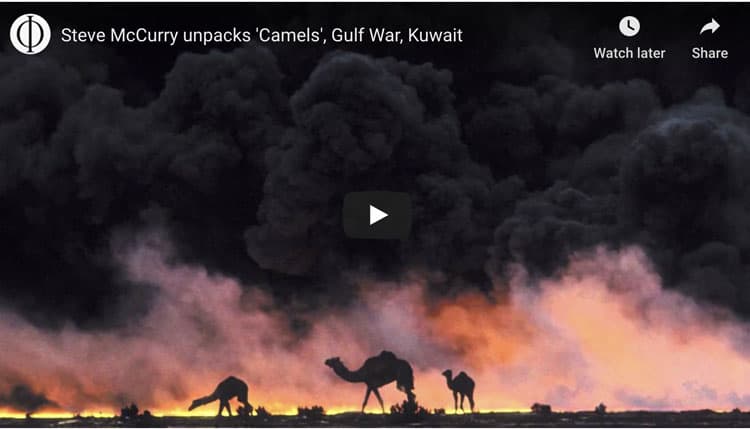 His image of "Camels, Gulf War, Kuwait' exhibits his ability to capture spectacular visions of the world.
Steve McCurry: The Iconic Photographs is available from Phaidon.com
All Photographs © Steve McCurry
Read more: