Rounding up where to eat in Milwaukee with the coolest cocktail lounges and bars. These are the best places to eat and drink in Milwaukee offering great food, fascinating history, and signature cocktails!
Located in the State of Wisconsin on Lake Michigan, Milwaukee is often overlooked when planning a vacation. People think of the sexier cities like Chicago, New York, or Washington DC. but if you leave Milwaukee off your list, you are really missing out. It's a city filled with culture, fine dining, incredible craft distilleries, and microbreweries.
Milwaukee Food and Drink
There was no time to let our bellies feel hungry on this trip especially after meeting at the River Walk to start our Milwaukee Food Tour. Our spunky guide Sandy and owner Teresa brought us around Milwaukee to see its historic restaurants and must-eat dining locations. The people of Milwaukee love to eat and drink well. And drink and eat we did.
1. Mader's Restaurant
We ended up at the historic Mader's Restaurant. You cannot miss eating at Mader's when in Milwaukee, it was voted the most famous German Restaurant in North America. Many famous patrons have gone through Maders including Justin Bieber (I had to put him in). But what was more fascinating was the 3-million dollar collection of Medieval Germanic weaponry. It's quite impressive and has some incredible German food.
2. Lakefront Brewery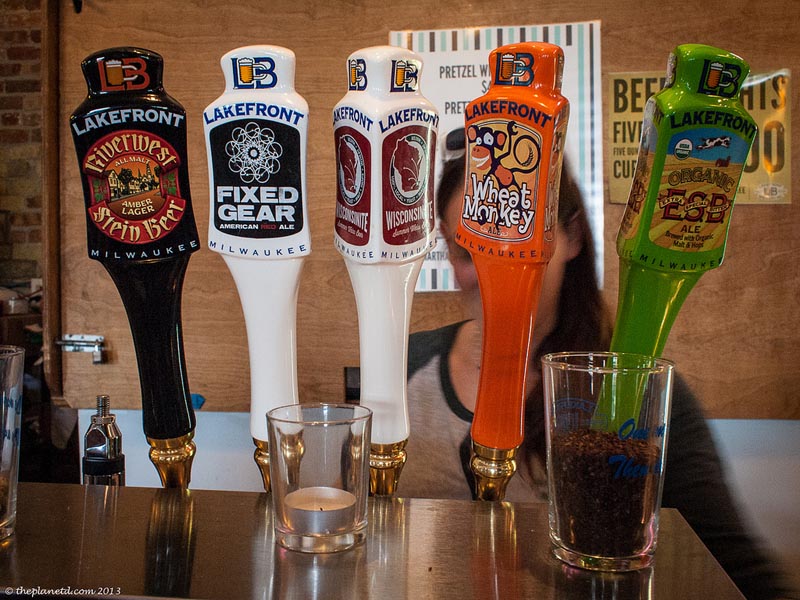 Onward we went to The Lakefront Brewery. It is by far the best brewery tour we've ever been on. Our "Brewery Navigation Specialist Josh, was hilarious. His X-rated tour of the brewery kept us entertained while being informative to boot! He made the fermentation process simple for us all to understand, and with all that booze we needed simplicity. The Brewery Tour includes four pints of beer plus the tour for only $7.
Fermentation process made simple by Josh – "Yeast eats the sugar then poops out alcohol, farts out carbon dioxide – and reproduces asexually."
3. Dream Dance Steakhouse
We had to slow things down a bit because our evening ended at the sophisticated Dream Dance Steak House at the Potawatomi Bingo Casino. Dream Dance has the largest wine list in Milwaukee. It's all priced retail though to give everyone the opportunity to pair their wines with their quality meats.
Our five-course dinner consisted of signature Wisconsin Cheese curd fritters, fresh salad, kangaroo for Dave, and my filet mignon for me. Chef Matt Baier and the Dream Dance sommelier are top-notch offering a world-class fine dining experience for everyone to enjoy.
4. Iron Horse Hotel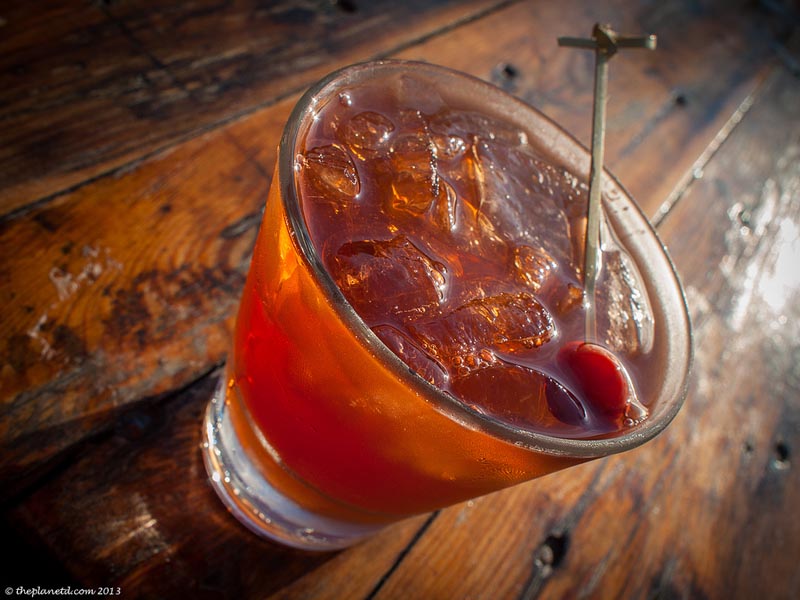 Our Milwaukee dining journey started on the Patio of the Yard at the Iron Horse Hotel. We're more of beer and wine kind of people, but sampling their craft cocktails like the 1907 Old Fashioned or Ghost White Manhattan nearly turned us into the cocktail-swilling girls of Sex in the City. (Yes, I'm including Dave in this reference)
It's urban chic design attracts the rich and famous who enjoy a drink or two in the sleek atrium lobby lounge or private Library. After drinks, we had the chance to sample dinner in the Smyth Dining room that has an upscale sophistication yet is comfortable and inviting.
5. Bryants Cocktail Lounge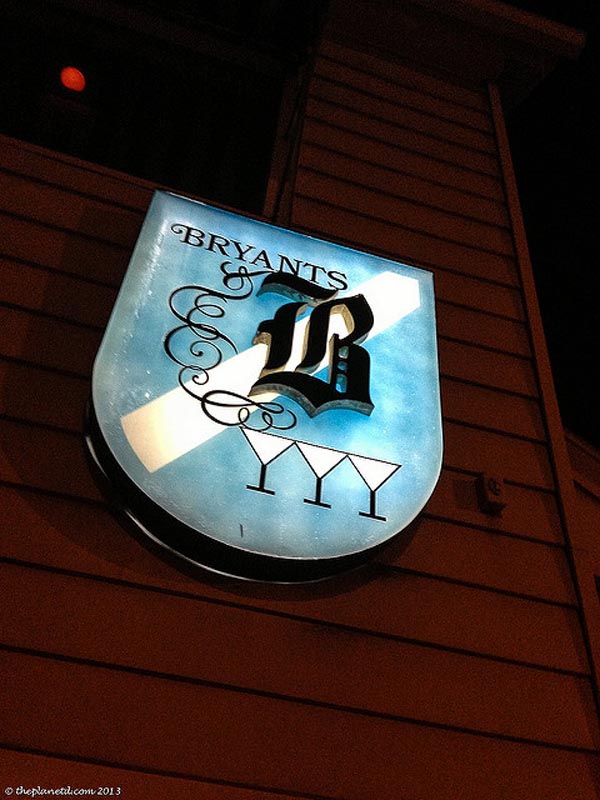 You would think all the eating and drinking was over, but we had to visit the oldest cocktail lounge in the city, Bryant's Cocktail Lounge. The dark red lighting gives an instant feel of intrigue and mystique. It feels as if it should be set in 1960s Las Vegas instead of suburban Milwaukee. There are over 400 specialty crafted cocktails, but don't even think of asking for a menu.
Instead of choosing a cocktail from the menu, tell your server your mood or how you are feeling tonight. Let her know what type of drinks you like and she'll come up with something to suit your taste. Everyone in our party had something unique and exactly what they were looking for.
6. Alterra Coffee Roasters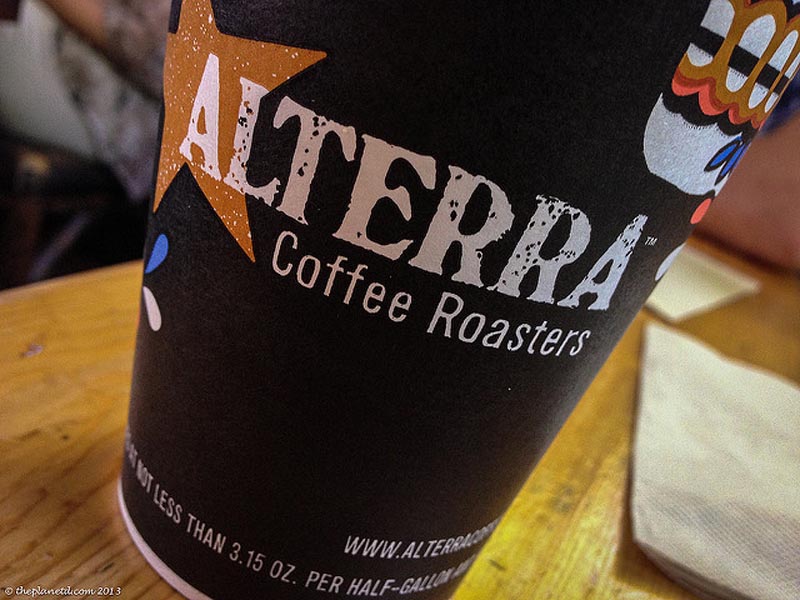 All that alcohol and red meat calls for some heavy detox, but not until you've had some caffeine to get you through the day. We ended it all with freshly brewed coffee at Colectivo. This coffee shop is an institution in Milwaukee and the line up out the door proves it. That only the cool cats go to. The historic building was an old River Flushing Station dating back to 1888, but now it's been converted to a comfy coffee house that attracts outdoor enthusiasts passing its waterfront location.
7. Speakeasy Milwaukee – Safe House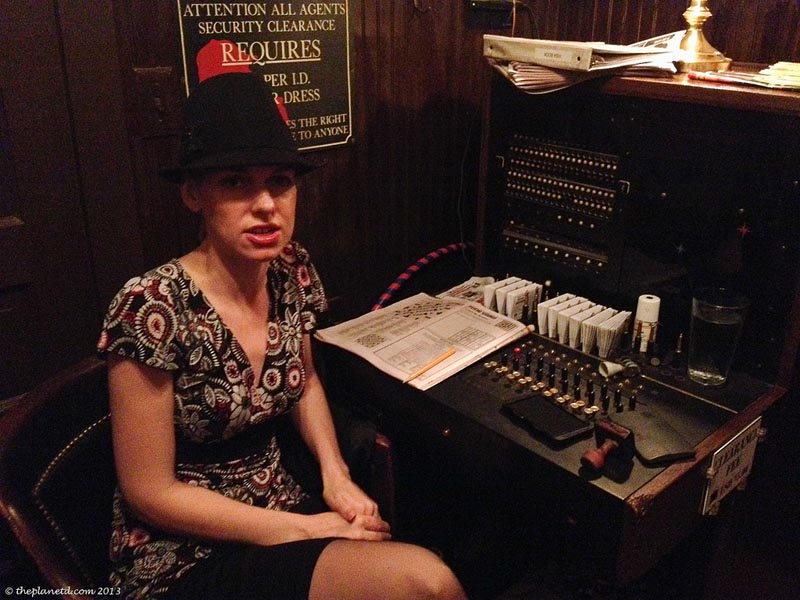 Drinks don't stop in Milwaukee and after more wine with our steak and lamb dinners at Smyth, we found our way to The Safe House. Don't ask me where it is because I can't tell you. Half the fun is trying to find it and once you do, you have to tell them the secret password to get in.
It's fun and kitschy and filled with secret spy stuff including a swinging wall transporting diners to another room, a trap door shooting drinkers out from the cellar, and a giant puzzle on the wall. The rest of the fun is trying to find the secret exit. The entire place is filled with nooks and crannies to explore.
8. The Milwaukee Press Club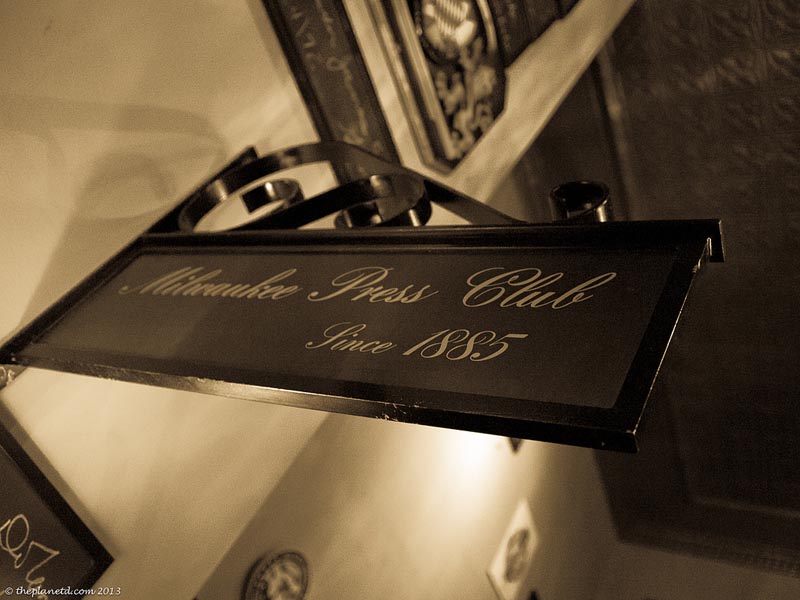 What we found most intriguing was the Newsroom Pub, headquarters to the Milwaukee Press Club attached to the Safe House. This is the oldest continuously operating press club in North America dating back to 1882. People like Roosevelt, Wilson, Bette Davis, Les Paul, Sarah Bernhardt, Hank Aaron, and Babe Ruth have left their names on these walls.
It's still popular today too! Barack Obama and Jimmy Carter have signed their names along with the date they were there. It's very cool to peruse the signatures.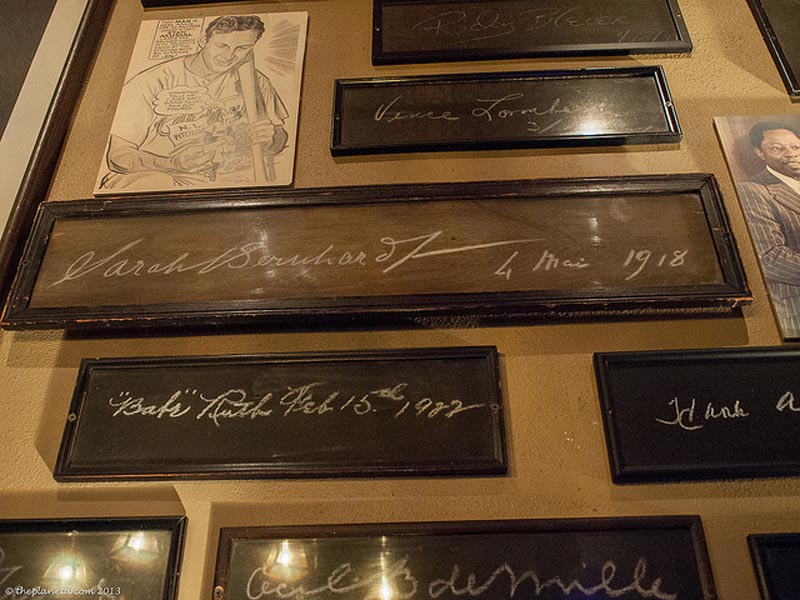 They're on display for everyone to see and browsing the chalkboard signatures can waste a huge chunk of time as you sip yet another specialty cocktail of the house.
9. Milwaukee Food Tour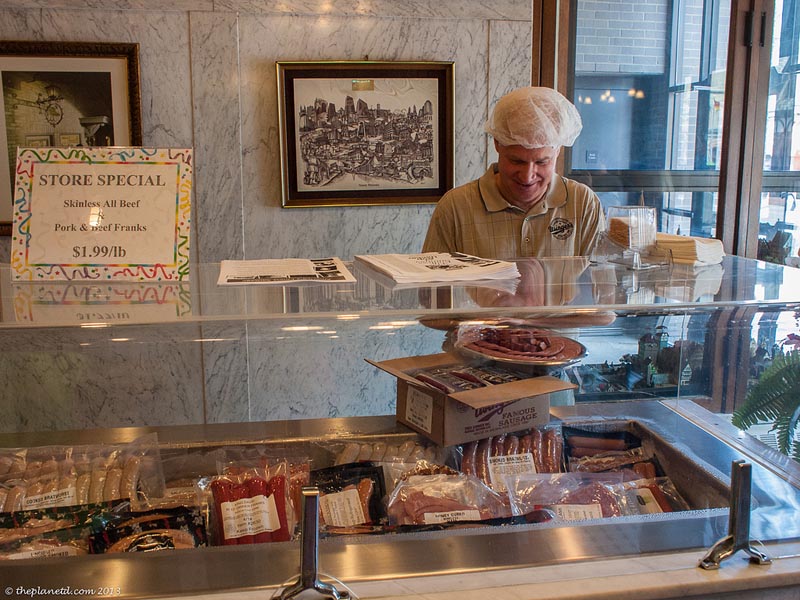 Our tour took us through the Wisconsin Cheese Mart where we had a cheese and beer pairing, we sampled Usingers Sausage and popped over to the spice house. It was interesting to note the large European influence of Milwaukee. Many immigrants from Germany settled here and brought their expertise in the dairy, butcher, and beer business to the city. After learning about their heritage, it's no surprise that their culinary scene in the city is thriving. Everyone has a family history in food and spirits.
Where Else to Drink in Milwaukee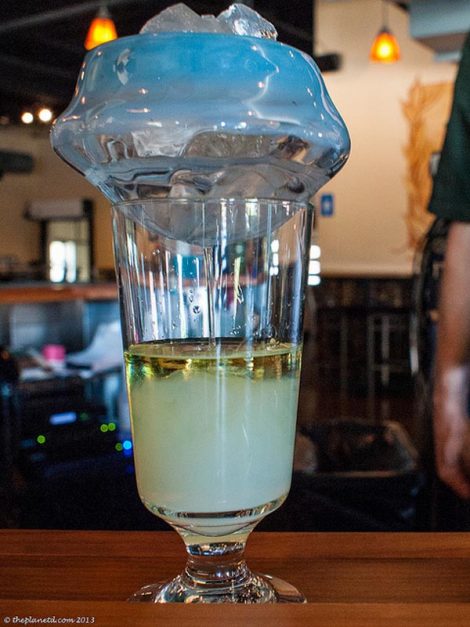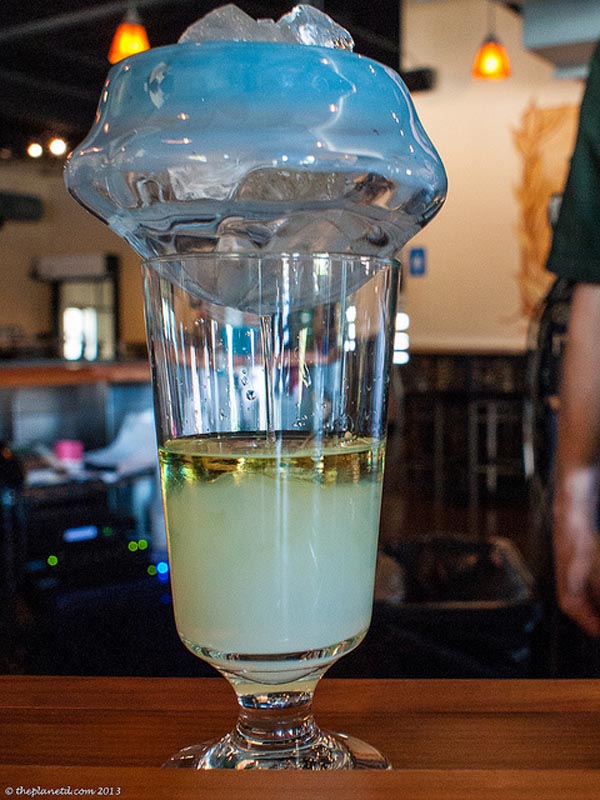 The Great lakes Distillery tour was our very first distillery tour and we didn't quite know what to expect. It turned out to be very interesting to learn the process and taste the product. This small-batch hand-crafted distillery has a lot of tender love and care goes into making their Rehorst Premium Milwaukee Vodka, Gin, and Whiskeys. Using fresh ingredients like basil and ginseng for gin and real citrus fruit or pure Wisconsin honey for vodka sets them apart from other factory distilleries.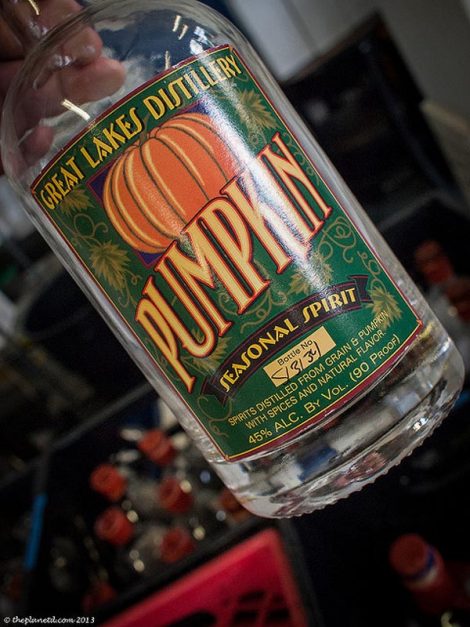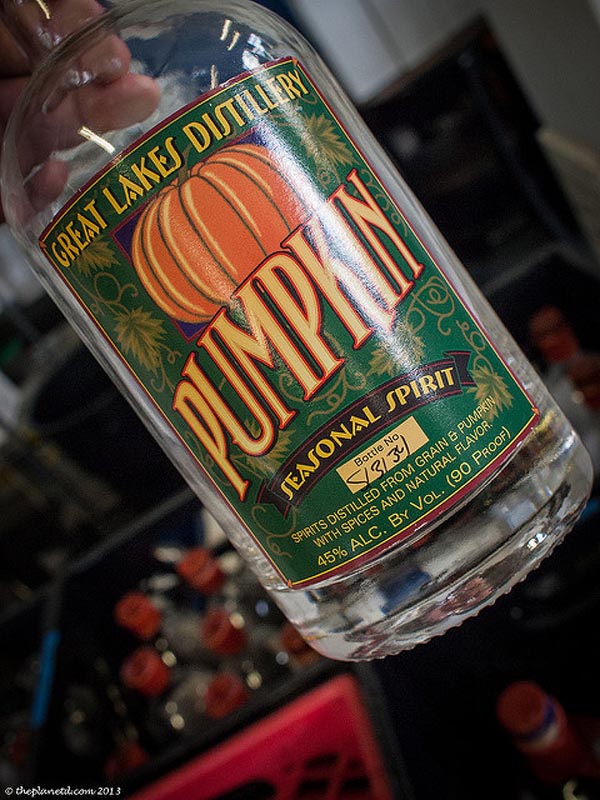 We learned how they use mountain stream water distilled to perfection taking out chlorine and fluoride to a pure and smooth finish. We watched the staff bottle by hand and by the time we left that distillery, we knew about our spirits and we were ready to taste in the bar. We had a tasting of rum, whiskey, vodka, gin, and absinthe. It was here that I learned the proper way to serve absinthe should be filtered through ice when served and you do not need to add sugar contrary to popular belief.
About Food and Drinks of Milwaukee
Milwaukee was a surprising dining destination for us. We didn't expect to find so many unique drinking and cool dining establishments around Milwaukee. Everywhere you go, you'll find a place that has an interesting story, colorful history, and genuine and authentic owners that have a great passion for their city and their companies. Their enthusiasm is contagious and we came away from our time in Milwaukee as huge fans of the city.
For more information on Milwaukee, check out Visit Milwaukee for all there is to see and do.
And these are the best places to eat in Milwaukee with some ideas for cocktails and beer in Milwaukee too! Have you dined in Brew City? Where should we go next?
Read More: