The last time we stayed in Cape Town, South Africa we spent a lot of money on a mediocre hotel that was a bit of a hike to everywhere. This time, while visiting the most beautiful city on earth, we had the fortunate opportunity to stay at Lawhill Luxury Apartments located directly on the V&A Waterfront. What a view!
Capetown Vacation Rental

As we sat on our balcony enjoying a bottle of Sauvignon Blanc we actually said for the first time in years…"I could live here!"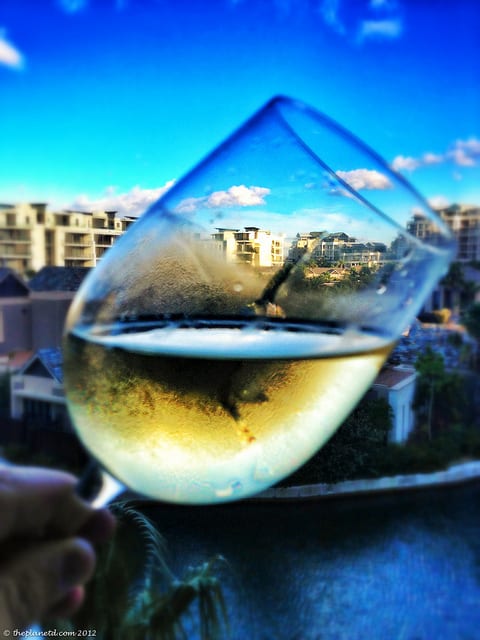 Cape Town's V&A Water Front
The V&A Waterfront is filled with shops and restaurants, theatres, markets, a lovely walking promenade, marinas filled with gorgeous yachts, condos and the odd hotel.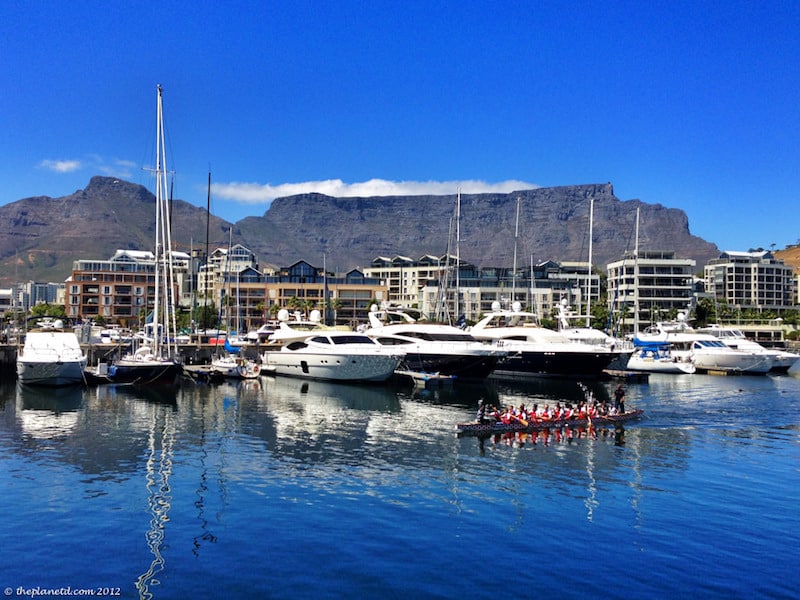 There aren't many hotels directly on the waterfront, I actually think I only saw one, aptly named The One and Only. It's a luxury hotel that just so happens to be the neighbour of Lawhill Apartments and the place where Lawhill residents can enjoy a heavily discounted buffet breakfast. While our neighbours had to stay in a hotel, eat in the restaurants and walk through busy hallways, we had all the luxury and comforts of home.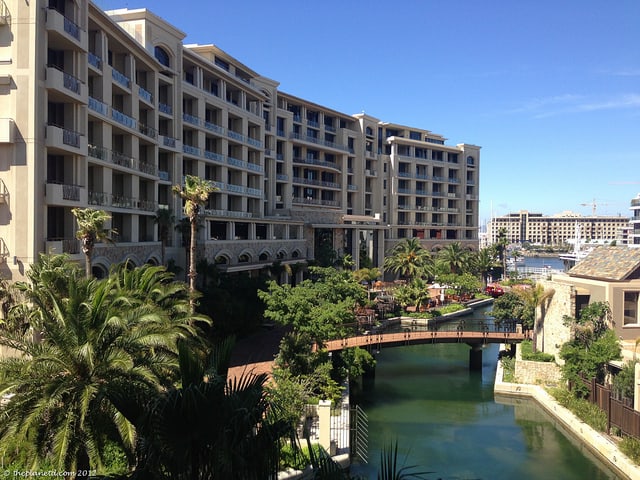 Amenities
We loved our apartment so much, that we didn't want to leave. There is nothing better when traveling to have the choice of eating in or eating out. We find that we spend the most amount of money on dining so being able to save on breakfasts and the odd dinner allowed us to spend more on activities and sightseeing.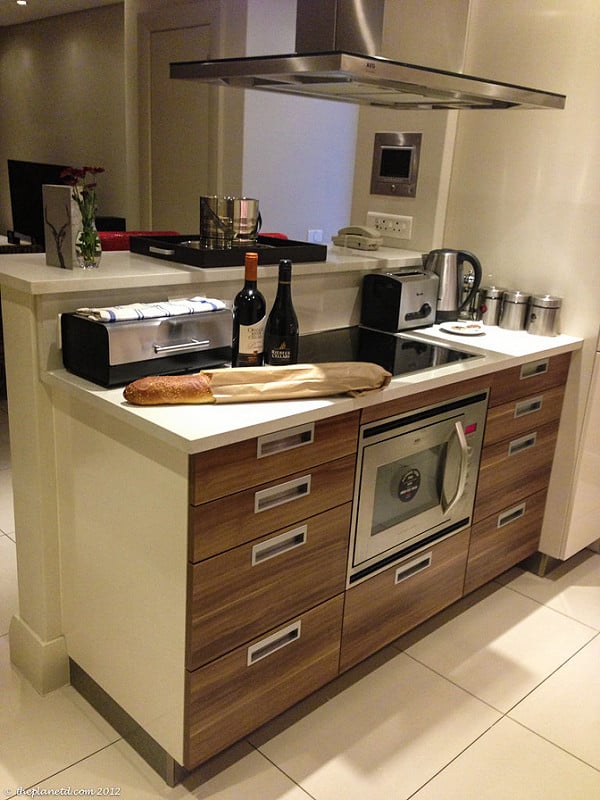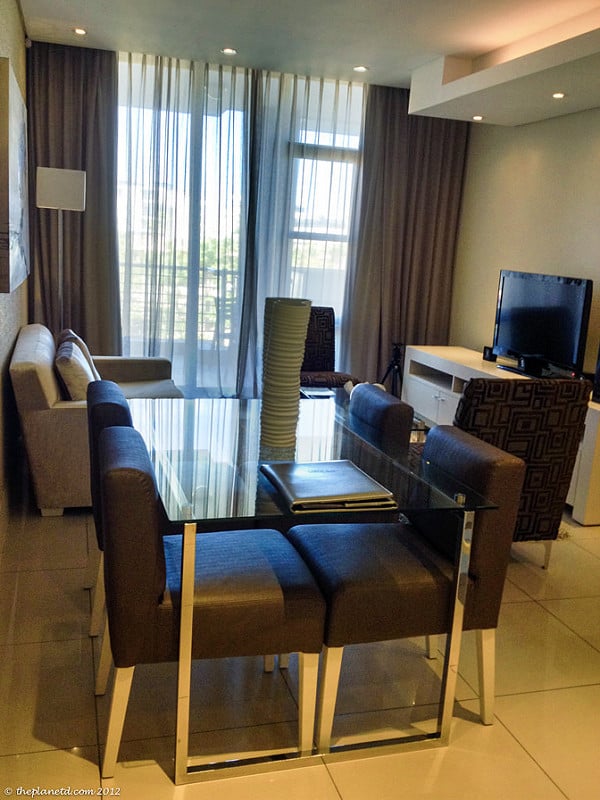 Once we settled in and parked our car in the underground garage, we took a stroll along our private waterfront path. After exiting our gated community, we joined the rest of the tourists on the promenade and made our way to the mall to do some shopping at the local Spar. We love to cook and for a fraction of the price of eating out, we made a gourmet meal complete with fine wine, appetizers and sparkling water.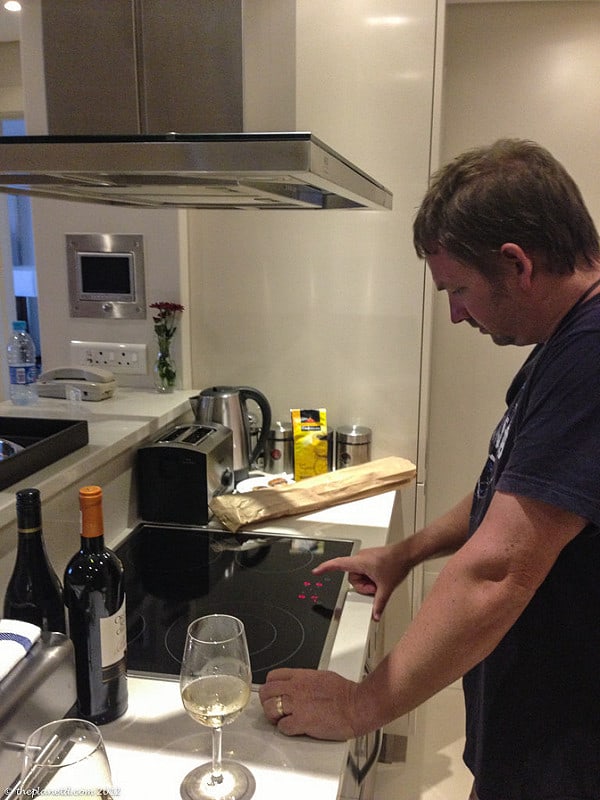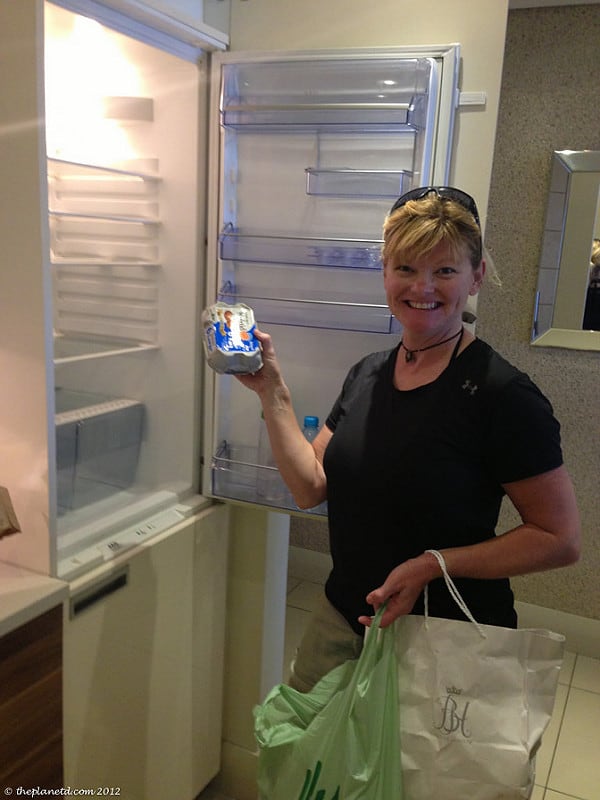 One of our favourite things when traveling is going to the grocery store. I love feeling like I live in a place and there is nothing more normal than shopping for bread or coffee or milk and cheese. It's a great way to get a feel for a city and wow, the V&A Mall and markets are certainly abuzz with energy.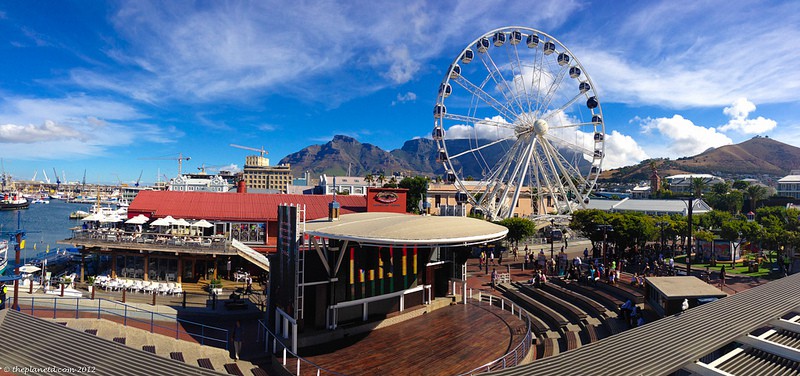 It's a short walk to anywhere when you stay at the V&A and the Lawhill Apartments are close enough to the action that you feel in the midst of it all, yet it's quiet and secluded enough that you feel you can enjoy a romantic evening on your own with nobody else around.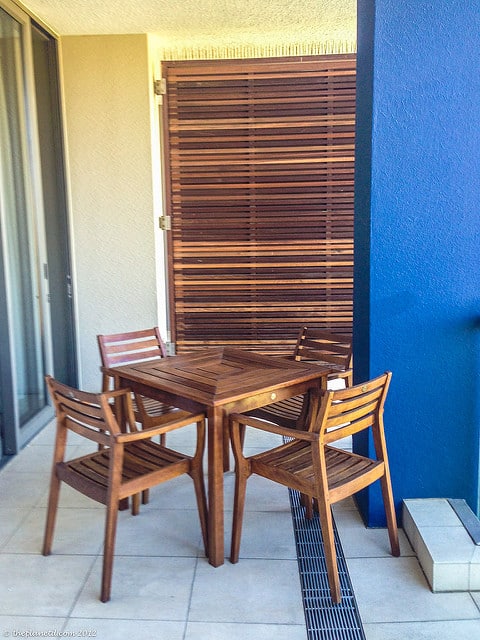 By the time we got to Cape Town, we had done everything in South Africa, we dove with Great White Sharks, we took a microlight flight, we rode on ostriches, watched wildlife and we zipped over not one but two jungle canopy's. Cape Town was our time to relax and enjoy. We cozied up to watch our some episodes on DVD of our favourite TV series and stayed indoors for a night where we pretended to be a normal couple, sitting in our own house, watching TV and enjoying each others company.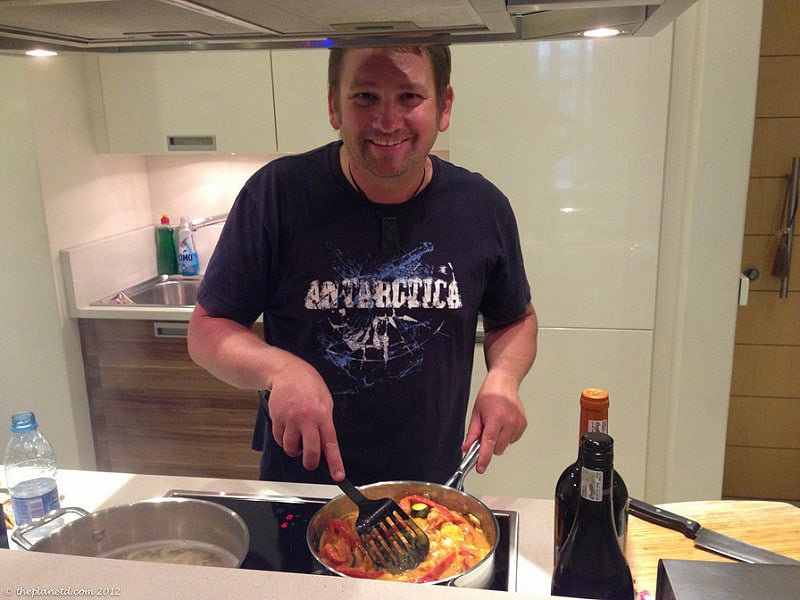 so if you want are looking for an alternative place to stay in Cape Town besides a hotel or resort, an apartment rental is a great idea. The Lawhill apartments has everything a hotel has and more. Just like a high end hotel, you'll be given boutique style shampoos and bath gels, soft towels, a fluffy duvet on the bed and a swimming pool and gym. There's a concierge at the front desk to call a taxi for you or to help you out, Lawhill offers free Internet and cable TV.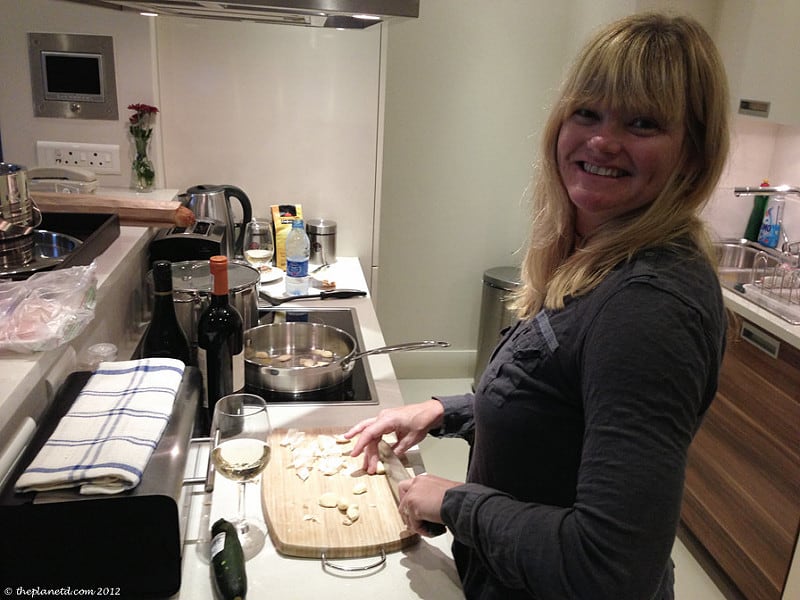 More than a Hotel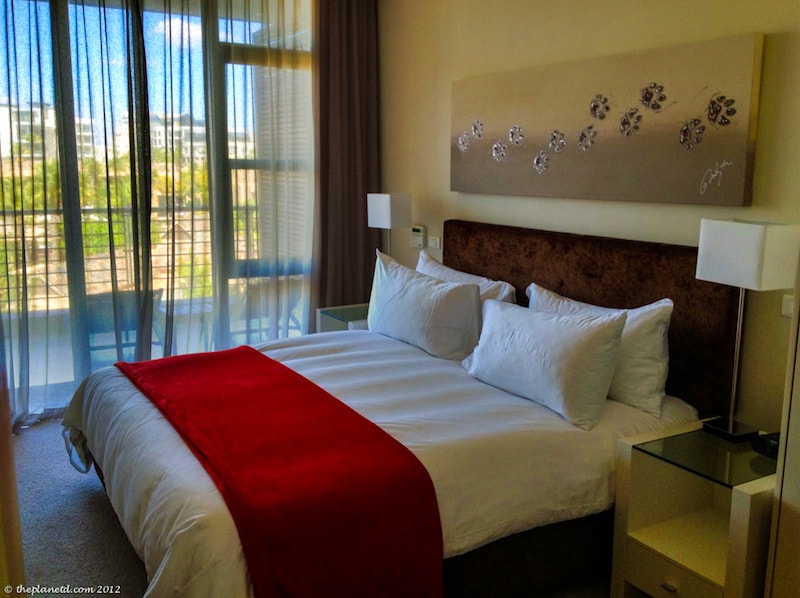 What does Lawhill have above and beyond a hotel? A fully functioning modern kitchen with an assortment of coffees and teas supplied, pots and pans and all the dishes and cutlery you need. There's a washer and dryer in the room that we took advantage of and a dishwasher for easy clean up after your meals.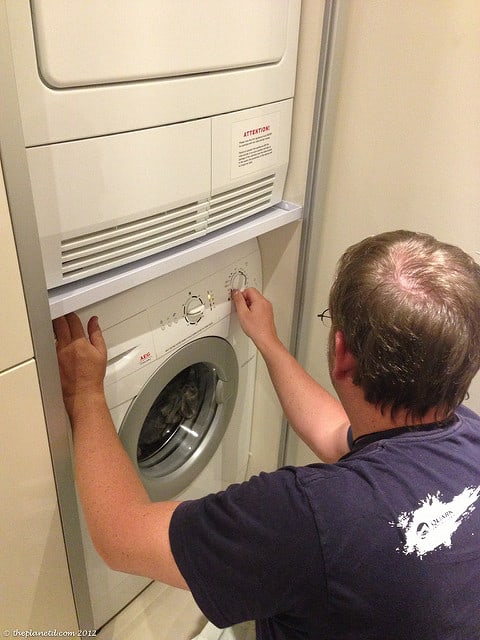 By staying in an apartment, you have the choice of either living like a local or making the experience like a hotel. There is maid service and you can have your room cleaned each day just like any hotel, or you can spend a week without any help from anyone and cook and clean just like home.
That's the way we like it, choice is a part of life and it definitely should be a part of travel.
Lawhill Apartments offer short term apartment rentals from one bedroom luxury apartments like we stayed in to three bedroom penthouse suites starting at approximately R2000 ($225 USD)
For more information on the Lawhill Luxury Apartments visit their website. 
---
Read More
A Walk on the Wild Side in Addo Elephant National Park
28 Reasons Why South Africa Should Be on Your Bucket List
Help Save #JustOneRhino – Relocate Endangered Rhinos from South Africa
13 Awesome Things to do in South Africa
SaveSave
SaveSave
SaveSave