Things always happen when you least expect it.
We had met AllWays Rentals on twitter a couple of years ago and were always friendly with our fellow travel enthusiasts. When we found out we were coming to New Zealand we let them know and they graciously picked us up in Christchurch to show us around. Unfortunately Christchurch was just hit by a severe earthquake so we didn't get to see it's beautiful downtown core, but we took a drive to the park where we met their two wonderful boys and had dinner at their house.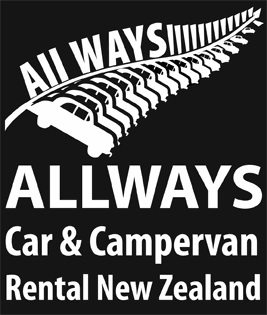 AllWays Rentals rents cheap campervans, cars and trucks to travelers heading to New Zealand. You can rent from either Christchurch or Aukland depending on where you fly into the country. For more information check out AllWaysRentals.co.nz
We Have a Car Sponsor
It was during dinner that we told them about our upcoming trip to Mongolia. After discussing our route and car options that we were thinking about, AllWays said that they would like to sponsor us. Needless to say we were excited to have a sponsor onboard.
They knows which car will make it to Mongolia carrying 4 people with all their luggage and camera gear. We hadn't thought about the fact that there were four of us and that the car would be greatly weighed down by our gear. A 1.2 litre engine wouldn't have the guts to carry us and we were already giving up hope of taking an ambulance to Mongolia.
The rules of the Mongol Rally are that you have to drive a no greater than a 1.2 litre engine that is not more than 10 years old. The exception to this rule is to bring an emergency vehicle, but the rules can be very strict as to what passes for an emergency vehicle and getting our hands on an ambulance proved more difficult than we expected.
We are Now Driving a Car
After talking with AllWays Rentals about our car and listening to their expertise, we realized that a car is a far better choice. It has a better chance of making it without breaking down as an older emergency vehicle would, it is far less expensive on gas consumption and with the proper servicing we shouldn't have to carry an entire garage worth of tools and spare parts with us.
He talked with us about finding a simple car that is easy to find parts for and fix on the road.
We can't announce what we will be driving yet because we don't have it, but AllWays Rentals is on the job!
Read more about the Mongol Rally at our Website The Social Media Syndicate