Having just travelled nearly 10,000 miles by car from England to Mongolia has us hooked on driving adventures. The Mongol Rally was a great challenge entering countries like Kazakhstan and Mongolia. There's a lot of prep and planning from Visas to selecting routes and choosing what gear to bring. Here's our best tips for driving the Mongol Rally.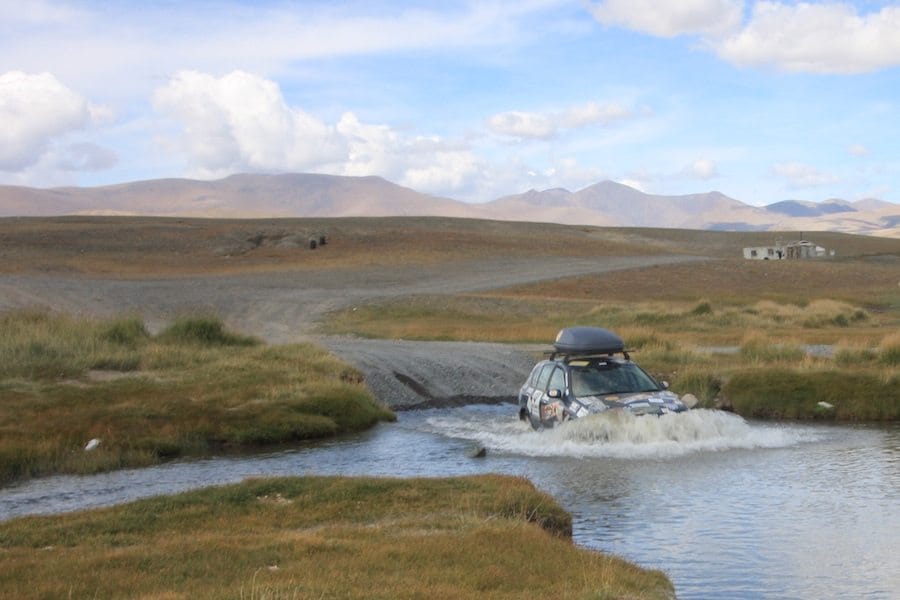 Tips for Driving the Mongol Rally
We have all seen the photos of the Range Rovers and Land Cruisers doing this type of trip packed with every essential item needed to take care of a car, but what about a driving trip for Everyman? What about the people that can't afford a $50,000 car with complete sponsorship and all the money in the world to take car of their engine problems?
Many people think that the Average Joe can't drive around the world. Well, we are here to tell you that you can.
We didn't know the first thing about mechanics or how to take care of a car when signing up for the Mongol Rally, a journey 1/3 of the way around the world. But with a little help from our friends and some advice and research, we managed to make it to Mongolia's Capital city with little incident.
The Car.
The first and most important thing you need to think about is the car. We were lucky to have an amazing car sponsor in AllWays Rentals from New Zealand to help us out but that doesn't mean that you couldn't do it without a sponsor.
Our 2002 Nissan Almera was the perfect choice. We wouldn't have known this had we purchased on our own, but now that we have lived through the adventure, we can share what we learned. The Nissan Almera is one of those cars that keeps going and going. It cost £1000 and AllWays also put £400 into repairs such as new front tires, a new shock and brakes. It's a small price for an epic road trip when you think about the cost of a rental car. This car is also great on gas and easy to repair. Exactly what you need to drive in remote areas, if the car is too complicated, locals won't have the means to repair it but if you keep it simple, anyone will be able to help you out.
Tires
At first we were going to bring two extra tires, but a great piece of advice we got from a guy that coincidentally drives Landrovers around the world for a living, was to skip the extra tires and just bring a spare. You can get tires repaired anywhere and you can buy them anywhere as well. If you make sure that you start out with a good set to begin with, chances are you will make it to your destination without much of a hassle.
We had 3 flat tires during our journey. We simply changed our spare tire, drove to the next town and had the puncture repaired and then used that repaired wheel as our spare for the next time we got a flat. We also had some puncture seal in the car to ease our minds. If we ever managed to get two flats in one day, at least we'd be able to inflate it and seal the hole until we could make it to the next town.
Something that we didn't have was a 12 volt compressor to fill up our tires if we got a flat. It would have been a great addition to our gear list and we will definitely use it on the next major road trip. Luckily for us, most truck drivers have a compressor in their cab though, so if you flag one down, they can help you out.
PaperWork
The most important thing to have when crossing borders is to have all your paperwork in order. Make sure that you have all the original copies of your ownerships and insurance papers. For certain countries like Iran you need a carnet de passage. This you will you need to get at the embassy in Europe or England before you even leave the country. For places like Russia and Kazakhstan, you don't need anything but your ownership or V5 as it is known in England along with your international drivers license and passports with proper visas secured.
Visas – Most people need visas for Mongolia (US citizens are exempt from Mongolian visas) all of the Stans and Russia. Get your visas purchased before trying to cross the border.  Once you leave Europe proper your insurance won't be valid so you will have to buy car insurance as you enter each country.
Once your paperwork is all in order you can easily talk your way out of bribes. If you haven't done anything wrong, police really don't have a leg to stand on to make you pay them.
Speed Limits
Speeding is the quickest way to lighten your pockets.
When it comes to police, if they have you speeding they can ask for hundreds of Euros to let you go through. As far as the Mongol Rally goes it is considered cheating to use a gps for navigation, but once you enter Mongolia the GPS is useless anyway and for the final and most difficult 1600 km you won't be able to use it.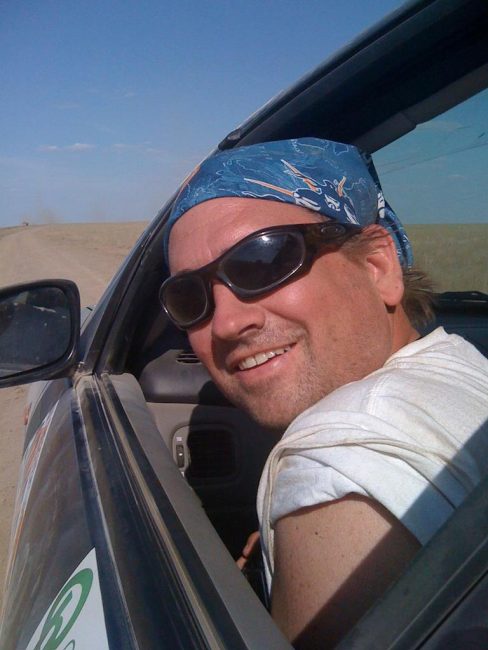 For places like Russia and the Ukraine it is an excellent tool to let you know the speed limits.  They don't post signs on speed limits, but our TomTom knew the speeds. In the middle of the highway it can be 90 km per hour one minute and then drop to 60 km with no warning.  We had heard that many teams were charged with speeding in the very corrupt Ukraine, but we followed our TomTom's ding that told us when the speed dropped and never had a problem.
It seemed ridiculous at times when we were going 60 km per hour on a two lane highway, but everyone else was as well. (except for the BMW's and Mercedes which we learned were most likely driven by corrupt officials that would never be pulled over by police) When other teams told us of their woes, we naturally assumed that they probably were speeding and didn't even realize it.
Money
Most places take credit card but do have cash on hand just in case. Most countries have ATM's so contrary to popular belief, you don't need to carry thousands of dollars of US cash. Carry a few hundred dollars worth of small and crisp bills for emergencies, but otherwise go to the ATM. Sometimes you may want to exchange a small of money at the border. Make sure to have a good knowledge of the rates before you leave your country so that you don't get ripped off.
Car Fill Ups
Know the capacity of your tank as you have to prepay for your petrol via the amount of litres you needed. Our car held 50 litres so when we were near half a tank we normally stopped to fill up. We would as for 25 litres of 92 grade fuel. Once we entered Kazakhstan we asked for 95 grade. 92 will usually suffice, but we went to a higher grade in Kazakhstan because the gas wasn't as good of quality.
For filling up the car, most places take credit card including American Express. Some don't though so have cash as an option as well. Never rely on only one payment method.
So, there are some basic tips for driving a car 1/3 of the way around the earth from England to Mongolia. Anyone can do it and it isn't very expensive.
Tomorrow we will be talking about our Gear that we brought and what you need to make sure to get through the desert safely, so stay tuned!