When planning a travel one of the most important and difficult aspects is sorting out your visas. If you are traveling through multiple countries on a trip, it can be very complicated. We're traveling through 15 countries for the Mongol Rally , therefore our Visa planning is extremely complicated. Out of the 15 countries, 5 require Visas and two of those five require an invitation and a multiple entry.
We don't know when exactly we will enter each country, but we have to plan our route with rough dates in mind so that we can enter each country when our visas say we will. If we don't have the right dates on our visas, we could be sitting at the border for a while or completely denied entry.
The Countries we are traveling through
England
France
Belgium
Germany
Czech Republic
Slovakia
Hungary
Romania
Moldova
Ukraine
Russia – Double Entry Visa Required plus letter of Invitation
Kazakhstan –Double Entry Visa Required
Uzbekistan – Visa Required
Kyrgyzstan – Visa Required
Mongolia – Visa plus a letter of Invitation
Planning Stages
The other night Dave and Rick spent a couple of hours on skype planning the route. Dave using Google Maps and Google Earth while Rick checked border crossings to see if roads actually were drivable on the good old fashioned maps that he ordered for Mongolia and Kazakhstan. We would love to simply be able to hop in the car and drive west, but in certain countries borders are closed or off limits and some roads are impassable. We have to take all this into consideration before deciding on our course of action.
It is a tedious job measuring distances and the amount of days we will be in each country, but it has to be done. When traveling, a person can't just show up in a country and expect to automatically get in. It would be nice, but it isn't possible. Many countries in the world require Visas and these take time to acquire.
A Big Problem for Full Time Travelers
Sherry is traveling in the Middle East and heading to Sri Lanka while Dave and I are in South East Asia and making our way to New Zealand. Rick spends more time on the road with Midlife Road Trip than at home and in the middle of all this, we have to give up our passports for a month or so we can get our visas.
The Visa Machine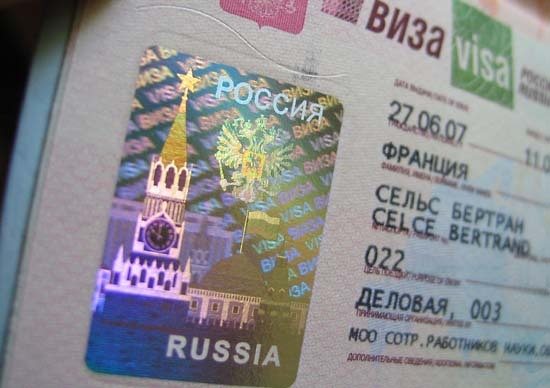 Thank God The Adventurists offer the Visa Machine. The Adventurists are the organizers of the Mongol Rally and they are doing everything possible to make things easier for participants. We normally like to take care of everything ourselves, but with traveling full time and limited time at home, we need some help. For a small fee, they will take care of everything. They will put together our letters of invitation and obtain our visas for us. All we have to do is hand over our passports for about a month with the dates that we want our Visas to be active. Did we say that the Adventurists are located in England?
We get home on April 16th. The Visa machine submissions end on the 15th, but the Adventurists have been kind enough to give us an extension. The minute we land in the Toronto Airport we are heading to FexEx to send our passports with photos on to England with our fingers crossed that we get them back in one piece.
Our next worry is getting my drivers licence in Canada. It expired in January but it didn't come in the mail. I was organized enough to renew it before leaving, but after talking to my sister, my new one never arrived. I was supposed to call the Ministry of Transportation if it didnt' arrive within two weeks of my renewal but I just happened to be in China at that time. I have no idea what the consequences are but I am very worried that I won't be able to drive in the rally. What if I don't get my licence in time? We have two months to sort everything out when we get home before we have to leave for the UK. I would love to go home early to take care of everything and relieve the stress in my mind, but we have 5 weeks scheduled in New Zealand and a week in San Diego which can't be changed.
So in the meantime, we must learn to breathe and push away our worries. I cannot control the things I cannot change and until we can get ourselves to Canada to deal with everything, we are going to have to let the worries go and deal with what we can for now. And that would be trying to figure out a way to pay for the $1430 worth of Visas that we need just for Dave and I.
Egads! It sounded like a great idea in New York last July.
If you feel like alleviating some of our expenses, feel free to donate a few litres of gas below.