Four months before I turned 31, I was thinking of something different to do on my birthday. I had a big rock concert party thrown when I turned 30 and this time around I was meaning to do something more than just having fun with my family and friends. My brother, an active mountaineer, told me that one of his fellow mountaineers recently discovered an indigenous tribe in General Nakar in the province of Quezon in the Philippines known as the Agta and Dumagat.
The mere mention of "indigenous tribe" was so appealing so I wasted no time and organized a team of 22 individuals from different backgrounds to jump with me on this adventure. I funded the ocular visit, arranged security and dragged my Swedish friend, Tobby, to travel halfway across the world to help me raise funds and join me in this mission, bringing immediate relief and sustainable help to the tribe.
The preparation and fund raising for the mission wasn't easy. The Philippines was struck by several typhoons before the mission and made it harder for us to gather monetary donations. In Sweden, my friend worked hard to promote and gather donations as well. The response was slow and unlike our previous fund raising, people were not as responsive.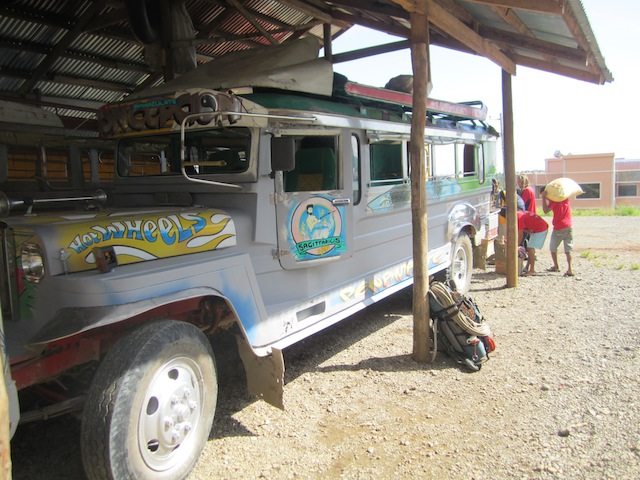 We were able to gather one third of our targeted fund and went to travel to General Nakar. It was almost 4 hours of bus ride from Manila to Infanta, Quezon. The security group of the team who left a day ahead met us at General Nakar market. They were unable to reach the village where the settlement is located. The recent typhoon made the roads impassable. Luckily, that day, one jeepney with wheels of a 4X4 and engine of a cargo truck agreed to bring us to our destination. Nothing could have prepared me to this ride. The two hour jeepney ride was by far the ride of my life! The roads were extremely rough, muddy and scary. It ran along the side of the mountains cliffs. From one rough path to another – we crossed 5 huge rivers and 7 streams. These rivers are wide, rocky and the waters had unmerciful current. I was holding on to my life and trying so hard not to scream my heart out ( but I did scream a few times – alright, not few, many times). We passed by bushes, tall coconut trees, endless rice fields, dangerous cliffs, small wooden houses, huge banana trees that were destroyed by the recent typhoon. We also passed by people with curious expression and a few motorcycles transporting people and goods in and out of the villages.
We reached our local contact's little shack before noon. A black rubber pipe in front of his abode provided an endless supply of running water from the mountain – that area also served as his sink, shower and laundry area. The wide jungle around his house served as the garden, playground and more or less, unconventional toilet. We set camp at the beach nearby and went to visit the Dumagat settlement the next day. The hike to the settlement wasn't a walk in the clouds at all. Three hours of walking through the bushes and climbing the stiff mountainside was almost like climbing a wall.
There was a time I looked up and saw the stiff mountain side and I was almost regretting my birthday whim. I was exhausted beyond description but I had no choice but to go on. We made it to the settlement and they welcomed us whole-heartedly. I gathered the women and the elders to show them our donations ( lamps, sacks of rice, canned goods, sugar, raincoats and rubber boots, assorted seeds and planting tools), we also gave them several pointers on planting the seeds. Some of the mission team members held games for the children. Some of our guys sat down with the Dumagat men and shared shots of their local wine called lambanog  (coconut wine). We spent two hours in the settlement, immersing ourselves to their ways. It turned out to be that our mission was so timely since they just lost their crops from a destructive typhoon and no help had been brought to them yet. There were a lot of sincere exchange of gratitude and appreciation in the air during our entire stay there. We left the settlement that afternoon, though physically spent, we were inspired and accomplished.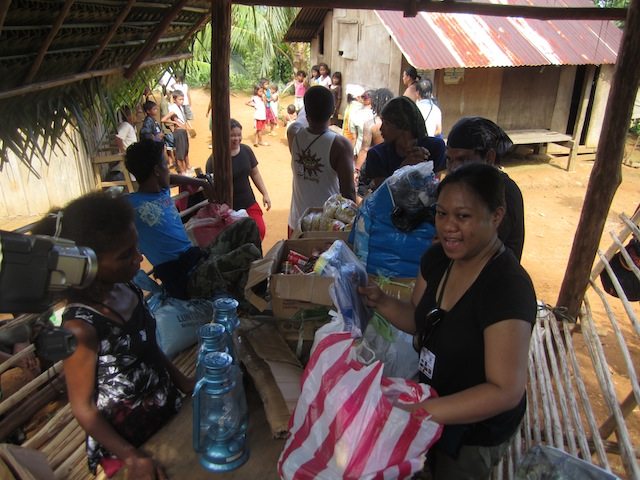 The Dumagats lived with the very basic things – food, shelter and clothing. They have no electricity, no luxury and no trace of technology. Though it may seem they have a hard life in the mountains, they are happy and contented. Though they don't have the same modern life we enjoy in the city, they seem to have more – they have fresh air, they have the best survival skills which will take a lifetime for me to learn, they have the abundance of nature and a life with very little complications. I realized that life is simple and all the things we think we need are mostly unnecessary. The Dumagats think that we gave them so much but little did they realize that they gave us more in return.
As for me, the whole trip was about perseverance, motivation, camaraderie and generally, appreciation of life. At 31, I know for sure that we can't just give up – just because it gets hard it doesn't mean we'll have to throw away our dreams. Life, if we discover the real meaning, is simple. We only need a purpose, the motivation to keep going and learn to appreciate every moment that comes along. We only need to remember the people and things that matter most in our journey and from there, we can get the inspiration, strength and meaning we need to go on. Realizing that life is an adventure full of exhausting challenges and sweet rewards is one of the most meaningful birthday gifts I ever received. I am thankful to my family, friends and people who supported this mission and I will definitely keep creating adventures not only for me but also to those who are willing to spare their time, courage and resources. Charity is an addictive adventure and I am sure I have more to look forward to as long as I am alive.
Pictures provided by www.beforeiam35.com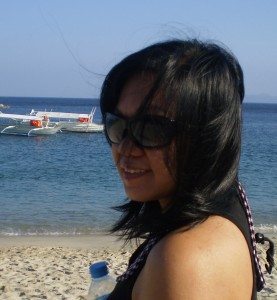 Leah serves as the primary mission coordinator. Being a Business Development professional in the outsourcing industry, she uses her marketing skills to promote the mission in order to raise funds. She facilitates the group updates and tracks mission fund raising progress. She's a travel enthusiast and has a drive to organize charity works aiming to provide support to children and minority groups.  Her biggest motivation is to interact and provide sustainable help to the Agta and Dumagat people in order to preserve their culture. She considers this mission to be a realistic glimpse of her roots as a Filipino.
Mission's website is www.agtacharitymission.info You can also check out our FB page which is http://www.facebook.com/AgtaCharityMission and on Twitter @betinasbed