The best part of staying in an apartment when traveling is to be able to cook at home. One of the most expensive parts of travel for us, is food. We love to eat well and can never bring ourselves to jump in for a quick bite at the stand up bar or grab a sandwich to go.
We love eating well but we can't afford to pay for gourmet meals night after night. So how does one solve this problem?
We rent an apartment of course!
We had the pleasure of staying in the most magnificent of apartments you could ever imagine during our time in Rome with House Trip. Directly overlooking the Colosseum, this 4 bedroom beauty had an opulent dining room, functional kitchen, dishwasher, clothes washer, dryer, jacuzzi and three toilets! Oh and the most unbelievable view.
Our master bedroom looked directly onto the crowds of the Colosseum and had a birds eye view of this magnificent monument.
But Let's Talk Cooking….
Context Travel has a tour where participants walk to the local market to shop for their meals. Whatever is in season is what we eat in Rome and at this time of the year it's artichokes! We spent the morning learning about vegetables, meats and cheeses of the region and the local delacacies. My mouth was salivating all morning and I couldn't wait to get back to our Colosseo apartment to start preparing.
We are not experts at all so our job was to slice and dice.
We learned how to peel an artichoke and cut into its stem, how much water to use to boil spagetti, how long to cook thick and juicy asparagus and how to make pecorino and black pepper sauce for our spagetti. Did you know that Italians don't eat bread with olive oil and balsamic vinegar? They use bread to eat with their meals and soak up the sauce when they are done.
When in Rome…
We followed suit and put the bread on the table sans butter or olive oil and waited patiently for our meals to arrive before digging into the fresh doughy goodness. OK, I'm lying. I didn't wait patiently for anything. One of the benefits of helping in the Kitchen is that I get to eat everything as we prepare. I kept sneaking a piece of cheese, a chunk of artichoke, a squeeze of lemon and continued to munch on any raw vegetable that I could get my hands on. Needless to say, by the time lunch was served, I was pretty full.
But that didn't stop me from piling food on my plate.
Dave Hates Artichokes.
Did I tell you that Dave hates artichokes? I've been trying to get him to eat artichokes for years and all I ever get from him is a look of disgust and anger that I could possibly have the gaul to suggest it to his face. Well, here in Rome he didn't have a choice. It seemed that every restaurant or tratorria we went to had fresh artichokes on the menu. If I couldn't make him eat an artichoke, surely Rome could!
Indeed, he ate it and "Hey Mikey, He Liked it!"
I can count three times that Dave ate artichokes during our 6 days in Rome and for the most part, he seemed pleased with the results. I don't think we converted him to full fledged artichoke lover, but at least now I won't be getting a look of disgust and anguish at the mention of the name.
We had so much fun cooking in the Apartment. I highly recommend taking a tour like this, especially if you Rent an Apartment in Rome, and do it near the beginning of your trip. You'll know what to buy for your meals ahead, you'll be able to identify and use those strange vegetables that you've never seen before and you'll be able to turn on the stove in your kitchen because you had an expert enter your apartment for a day to show you how everything works!
I can't wait to go back to Rome, but for now, we must move on to Florence and Venice. Ah, it's a hard life, but somebody's gotta do it!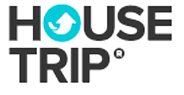 For more information on Apartments in Rome visit HouseTrip.com
Visit here or more information on the Colosseo Apartment in Rome HouseTrip.com – Rome
For Cooking Courses or Walking Tours of Rome, visit ContextTravel.com
A big thanks to both HouseTrip and Context Travel for making our time in Rome a trip to remember.