Cuba is an amazing country that is on most travellers' bucket list, and for a number of very good reasons. It is one of those places that grows on you: for as shocking, different, difficult and at times simply frustrating I found it, I could not help falling completely in love with it. So much so, that since I have left the country I have been wanting to visit again. One place I would surely like to go back to would be Havana. I've put together 11 things to do in Havana that you may not have thought of.
Eleven fun and not-so-obvious things to do in Havana
Visit The Capitol Building
The Capital Building is one of the best places to visit in Havana. People who know me are well aware that I am not a huge fan of big cities. My general rule is that, regardless of how many museums, churches, bars and restaurants there are to visit in a capital, I get tired after a mere two days and make my swift escape. Havana is the exception that confirms this rule. In fact, it was hard to leave, because I was really having a blast there. Do you want to know what I did to have a good time? Then, read my non-exhaustive and not-so-obvious list of the fun things to do in Havana.
Ride a taxi particular
Everybody takes pictures of vintage cars in Havana, as they are easily spotted pretty much on each street, on any traffic light, on any parking lot. I actually went as far as riding a few of them, and it was fun. Some of those vintage cars are perfectly kept and shiny. Others are simply old and rusty. But all of them are incredibly large. Taxi particulares (privately owned taxi) rides are actually shared, meaning that when I got on one, others people also got on, as they were going on the same direction. Good way to meet some locals!
Smoke a good cigar
I am not a smoker – in fact, I find smoking quite disgusting habit, and I have asthma too. But Cuba is so famous for its tobacco and cigars, and I visited the Real Fábrica de Tabacos Partagás and bought some of the best cigars for my friends. So I thought I may as well try one. Ok, here's a little secret: I did not even light it up. But i got to smell the delicious tobacco and found out a lot on how to properly save cigars. Did you know they are best kept in the fridge, on a wet cloth?
Have a good cocktail
I am not an alcoholic. Far from it, indeed. Yet, for as much as I tried to be a good girl, I did not let a day pass in Cuba without having a good mojito or daiquiri. After all, these deliciously refreshing cocktails were invented here, right? So, one of the most fun things to do in Havana is to hit La Bodeguita del Medio for a mojito and El Floridita for a daiquiri. Warning: they are touristy (they are in the gorgeous Havana Vieja). People go there to see what Hemingway was talking about. Mojitos at La Bodeguita are average, while daiquiris at El Floridita are delicious. Bonus: they often play live music there.
Take a walk on El Malecon
I grew up in a city right by the sea, and I love walking on the waterfront whenever there is one. El Malecon is great: 8 km of paved road where the locals mostly go at sunset, to relax after a day at work. Ocean waves crushing on the shore. Beautiful (sometimes very decadent) buildings on one side – such as the Hotel Nacional. All of these make it a perfect place to relax. I also recommend a brief detour from El Malecon to go to the Callejón de Hamel, to look at some interesting street art and enjoy the Afro-Cuban culture.
See el cañonazo de las nueve
Every night, at 9 pm sharp (may as well be the only thing that is punctual in the country) in the fortress of La Cabaña, the ceremony of "el cañonazo de las nueve" takes place: soldiers dressed in the traditional costumes of the 18th century shoot the cannons to warn that it is time to close the city gates. This has been done for centuries, to protect Havana from its enemies. I truly enjoyed it: the view of Havana by night from La Cabaña is amazing, the ceremony engaging, there are a lot of museums and exhibits inside the fortress and the entrance ticket includes a drink! Definitely one of the most fun things to do in Havana.
Go to the Barrio Chino but find no Chinese people
There is a Chinatown in Havana. But there are no Chinese people there. In fact, there once was a huge Chinese community in Cuba. What is left today is just about 2 blocks of Chinese restaurants. Still interesting to see. I enjoyed it for sure.
Listen to some great music
Ok, this is not a hard one. I noticed that Cubans are very musical, and they carry around a radio wherever they go! Pretty much at every corner in Havana Vieja someone will be playing some great tunes and it is nice to stop and listen to the tunes. Most bars and restaurants in Havana also have live music, at just about any time. Check out another musical city at Montreux and its Music Legacy
Practice some salsa moves
Can you actually listen to salsa without wanting to dance to it? I can't, for sure. I am a nearly hopeless dancer, but I still had to give it a try, and took one salsa lesson in Havana, so that I could make a food of myself for a good afternoon. The teacher was less than impressed with me, and kept saying I needed to relax and let go. I was really stiff. Yet, I had a great time!
Browse through the book market of Plaza de Armas
The oldest square in Havana hosts a lovely book market in its centre. I am a book junkie, and I had to browse. Besides, I met some interesting people there too and took some cool pictures.
Visit the Museo Nacional de Bellas Artes
I love art, and I spent a good afternoon browsing through the collection of this incredible museum that hosts international art from 500 AC onwards. Warning: the museum is actually divided in two buildings.
Try guarapo
I find the heat exhausting and at times I need a good dose of sugar to recharge my batteries. Nothing beats guarapo for this: it is pure sugarcane juice, freshly squeezed. I don't like the particularly sweet taste, so I added some lime. Perfect!
Have you ever been to Havana? What were the best things you did there? Do you have other suggestions of things to do in Havana that I may have missed?
Recommended Hotels in Havana, Cuba:

 

Hotel Florida: Located in Old Havana near the pedestrian friendly Calle Obispo. A perfect place to base yourself to enjoy the nightlife.
Hotel Nacional de Cuba: If you are looking for history mixed with a perfect location then this place is for you.  

Booking.com has over 13 different properties in Havana, Cuba. You get free cancellation on most rooms and a best price guarantee.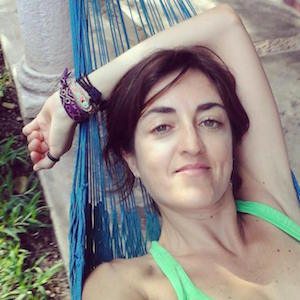 My Adventures Across the World
Facebook
twitter @Claudioula
Claudia Tavani is from Cagliari (Sardinia) and is obsessed with travelling. A former human rights lawyer and academic, after devoting her life to the protection of cultural identity, in November 2013 Claudia decided to give in to her biggest passion and started travelling around Latin America, and she has hardly stopped since. Blogging came as a natural consequence, for Claudia wanted to let her family and friends be updated with her adventures.