The Mongol Rally is under way and we're driving to Mongolia!
We arrived in London late on a Friday afternoon and made a plan of action for the next day.  There was little time to spare as we still had so many things to buy for our epic road trip one third of the way around the world. Before we did that though we had to come up with a plan on how our team was going to divvy up the expenses as we travel through fifteen countries. After some discussion, we came to the conclusion that each of us would be responsible for one thing. At the end of the rally we will total everything up and divide it three ways.
Dave and I will be looking after all the auto expenses. This includes fuel, repairs and parts. Sherry and Rick will be looking after food and accommodation.
With one task down, it was off to Dorset to pick up our car. We bought our train tickets on our American Express Gold Rewards Card and earned reward points for the hour and a half trip outside of London.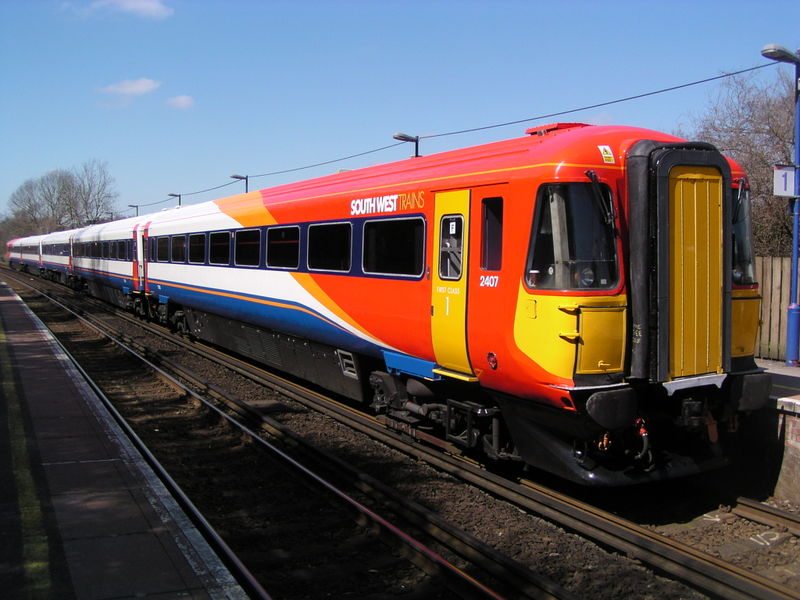 We may not be getting much of a workout as we sit in a car for 10,000 miles, but our Gold Rewards Card is getting one. It's been the only card we've used and we're racking up our travel rewards with each swipe.
We love using a winner and the American Express Gold Rewards Card came out on top as the top hybrid travel credit card in Rewards Canada's rankings of the Top Travel Rewards Credit Cards for 2011. We can see why. With two points per dollar for travel spend everywhere, as well as on gas, grocery and drugstore purchases in Canada and 1:1 transfer of rewards points to Aeroplan and eight other frequent flyer/guest programs, it has some of the most attractive rewards of any card on the market.
Several people told us that American Express wasn't widely accepted in Europe, but we have been able to use it everywhere so far. Not one business has turned us away.  The chip card has made shopping quick and painless and we can pay for things just like the locals do.
The Car
You might be wondering why our car was located one and a half hours outside of London? Well, a super nice guy named Danny was storing it for us. We had never met Danny before and neither had our car sponsor AllWays Rentals. He was a friend of a friend of theirs in New Zealand who was generous enough to drive three hours on his day off nearly two months ago to pick up the car, deal with the paperwork and store it at his house for weeks on end until our arrival in England. He even picked us up from the train station to save us a cab ride to his place! We didn't want to waste anymore of his time, so we made our visit quick so that he could get on with his weekend.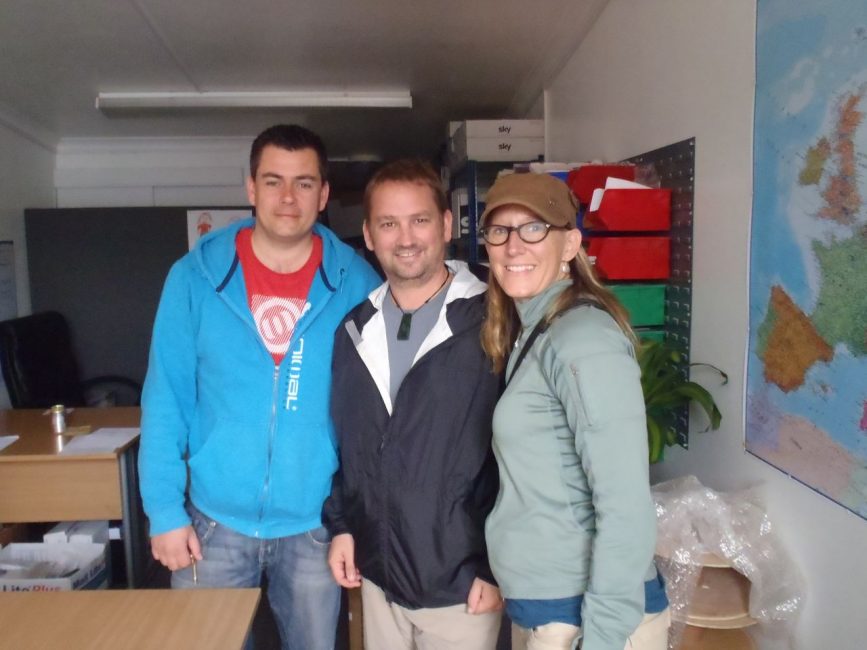 Driving on the other side of the road was a bit of a challenge and we were thankful for having the opportunity to practice in a smaller town instead of downtown London.  We didn't have all day though – we had to get ourselves to the local auto supply store to stock up on the rest of our car supplies. Luckily there was a Halfords not too far from Danny's place.
A smile appeared on our faces as we entered and saw the words "American Express accepted here." Perfect! If we have to spend money we might as well earn points for it.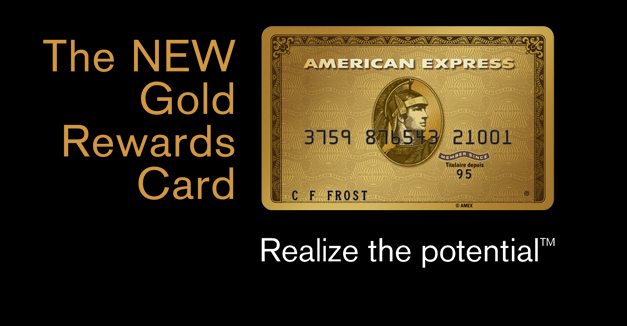 Before we left Canada, we thought that our biggest purchase across the pond was going to be a roof rack. Instead Family on Bikes and Brooks on Break Donated $400 to cover our costs and we had nothing to worry about except choosing the right one.
Who knew there were so many choices? Do you want a side loading or rear loading, a full width of half width roof rack? How many liters should it be? Being the Boy Scouts that we are and always being prepared, we had no idea! So as the confused and somewhat amused clerk listened as we came to our rather uneducated decision, we decided on the medium size. It was the safest bet.
Our hopes were nearly dashed when the rain came and the clerk told us that they couldn't install a roof rack during a downpour. Luckily we were indecisive as to what we needed for parts and spent far too long in the store looking around. As we loitered around the place, the sun gods smiled upon us and cut through the thick grey canopy above.
Looks like they could install it after all.
We then sat back and watched as the trained professionals attached our roof rack. There is a certain piece of mind in having someone who knows what they are doing attach a large storage box on the roof of the car you will be driving to Mongolia. It's better than us tackling it and having some poor sod dodge a mangled roof rack hurtling towards them at high speeds on the Autobahn.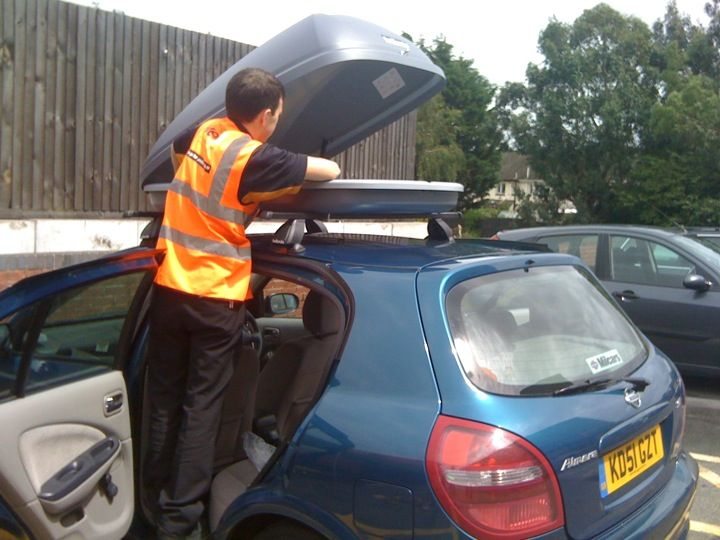 So as we exited the car park we had big smiles on our faces and we all gave each other a pat on the back. We had taken on the first challenge the Mongol Rally could throw at us and earned the first of many rewards with our Gold Rewards Card.
In just a few short weeks, we have earned 32,500 Membership Rewards points! Did I tell you that we loved the Card so much that we signed up for a supplementary Card? American Express has waived the first year's fee for new members and if you spend $500 in the first three months, you get 15,000 bonus points. Between that and our accumulated points, we are on our way to earning a free flight in no time.  Once we transfer our rewards to our Aeroplan account, we'll be well on our way to having an international flight covered on the Star Alliance network.
We are now en route to Mongolia, four courageous travelers venturing out into the great unknown. We may crash our car or get lost in the desert, battle with corrupt officials or suffer from engine failure. We have no idea what may happen but we know that it is going to be one great adventure!
Related Posts